A popular form of folk performance from Maharashtra, tamasha incorporates song, dance, skits, mimicry, poetry and farce with a focus on erotic themes and double entendres. The word tamasha has its origin in Arabic, and translates to "fun," "show" or "entertainment." It is considered to be an important secular public performance form in the region, and frequently expresses social and political themes. There are two broad forms of tamasha — assal, or "raw," tamasha, which incorporates some erotic elements and is associated more with rural entertainment; and banavat, or "sophisticated," tamasha, also called loknatya, or "people's theatre," associated with urban centres, indoor spaces and social messaging. The audience of tamasha performances often came from across class, caste, gender and ethnic lines; however, the overtly sexual nature of the content often invited the ire of middle class and upper caste audiences, who therefore rarely attend these performances. A milder form of tamasha made for these audiences focused on social and political messaging and came to be performed in indoor venues in urban centres, as well as in large outdoor spaces in larger villages. This form is known as loknatya, banavat, or "sophisticated" tamasha today.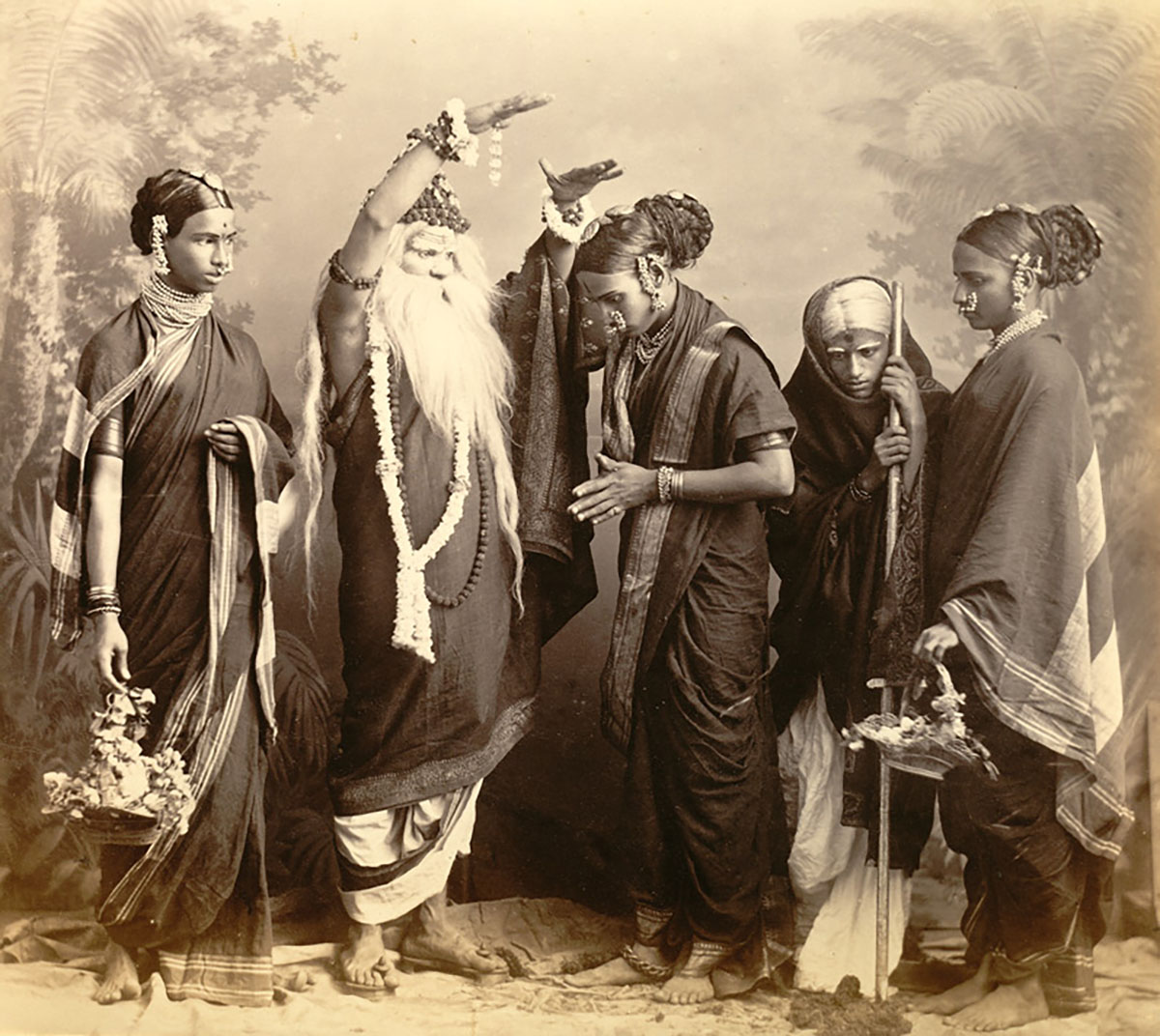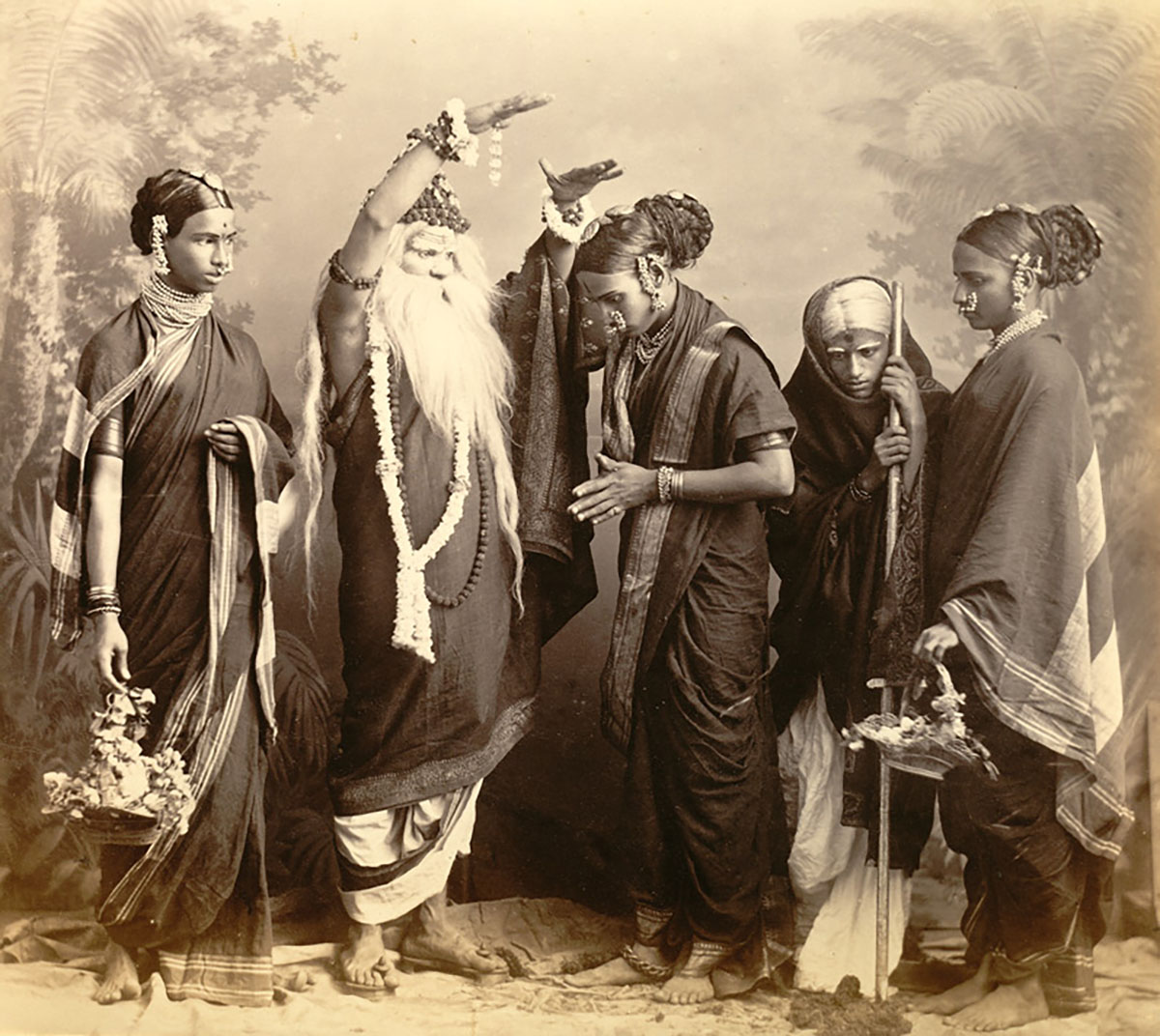 Tamasha is said to have emerged in the late sixteenth century as a form of entertainment for Mughal armies in northern India, and was transmitted into the Deccan by camp followers during the Mughals' campaigns in the region. By the seventeenth century, it had become a distinct cultural form in the regions corresponding to modern Maharashtra and parts of Karnataka. Some scholars have suggested that the form was influenced by kathak and Urdu songs, which interacted with local Marathi devotional and secular entertainment forms.
Traditionally, Tamasha was performed by members from the nomadic Kolhati, Asvalvale, Bahrupi and Vasudev communities, as well as darveshis, hijras and Dalit bara balutedars (artisanal and service castes). Most women performers in tamasha belong to the Kolhati and Bedia communities. The dancers would be referred to as nachya, while a shahid or poet would be the sutradhar (narrator) of the performance. A typical tamasha performance begins with an offering made by the performers in front of the village temple in the morning, followed by a kushti, or wrestling competition, in the evening, after which the performance commences at night. Travelling tamasha companies visit villages and districts during annual fairs, with performances fixed on the basis of a pre-set sum. The performances usually take place in open spaces, featuring costumes characterised by the typical zari-lined nine-yard Maharashtrian saree, a kamarpatta (waist belt) and ornate jewellery consisting of large earrings, bangles and ghungroos (metallic bells) which are usually worn by lavani performers.
The artists who perform in a tamasha are known as kalavanths, and they work in troupes or companies known as phads. Tamasha performers are often trained by their parents at a young age, and eventually become a part of the tamasha troupe. There are two types of troupes — sangeet baris (musical troupes) and dholki baris (folk drama troupes) – and they may perform any form of tamasha depending on their audience. Sangeet baris usually specialise in song and dance, while dholki baris incorporate theatrical elements along with song and dance. Sangeet bari troupes often organised baithaks (private sittings) of the performances, which would usually be attended by wealthy patrons such as traders, landlords and local kings, as well as the larger community. Although it was primarily a village-based form of entertainment, the migration of workers from villages to industrial centres such as Bombay (now Mumbai) in the nineteenth century brought tamasha to urban audiences as well. While tamasha is generally a male-dominated form, sangeet baris are planned, organised and financed primarily by women. It was initially performed only by men and young boys, who would essay the role of the women. Women began to perform in tamasha from the 1870s and gradually became one of the main attractions of the form, due to its incorporation of dances such as lavani. They consist mostly of five to six women dancers and singers with one star performer in each troupe, along with a musician who plays the tabla or dholki (percussion instruments), a harmonium player and a tuntuni (string instrument) player. Dholki baris consist of a leading actor referred to as shahir, and about six to eight actors and choral singers with small instruments such as tuntunis, manjeera (small brass cymbals), tambourines and dholkis.
Tamasha incorporates local Maharashtrian entertainment such as lavani, dashavatar (a folk theatre form), gondhal (a dance incorporating mythological narratives) and lalita (a form of singing). Both sangeet and dholki tamasha performances open with a gan, or devotional song, followed by a gaulan, a drama segment where the Hindu god Krishna and a songadyad (clown attendant) have a conversation with milkmaids on their way to the market. The songadyad's improvised humour is one of the reasons for the widespread popularity of tamasha. In dholki bari performances, the gan and gaulan are followed by the vag, a short play with dialogue. Sangeet bari performances do not have a vag section and concentrate instead on the lavani performance.
Some important tamasha performers today include Vithabai Narayangaonkar, Mangala Bansode, Raghuvir Khedekar, Kantabai Satarkar, Haribhau Badhe Nagarkar and Shivkanya Badhe Nagarkar. Artists such as Bansode, Khedekar and Sararkar have also formed their own tamasha troupes. In 2006, the government of Maharashtra constituted an award recognising tamasha artists, named the Vithabai Narayangaonkar Award.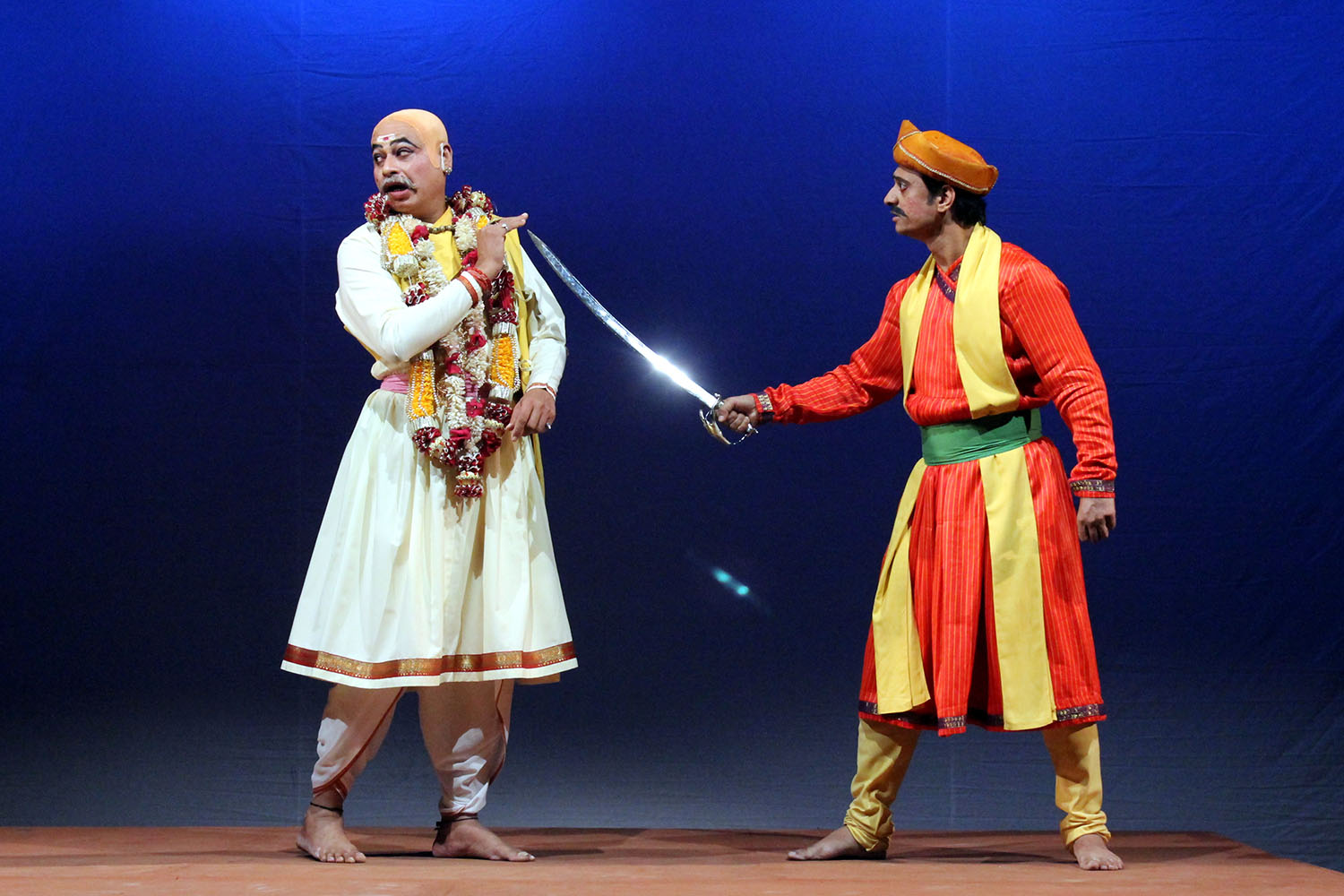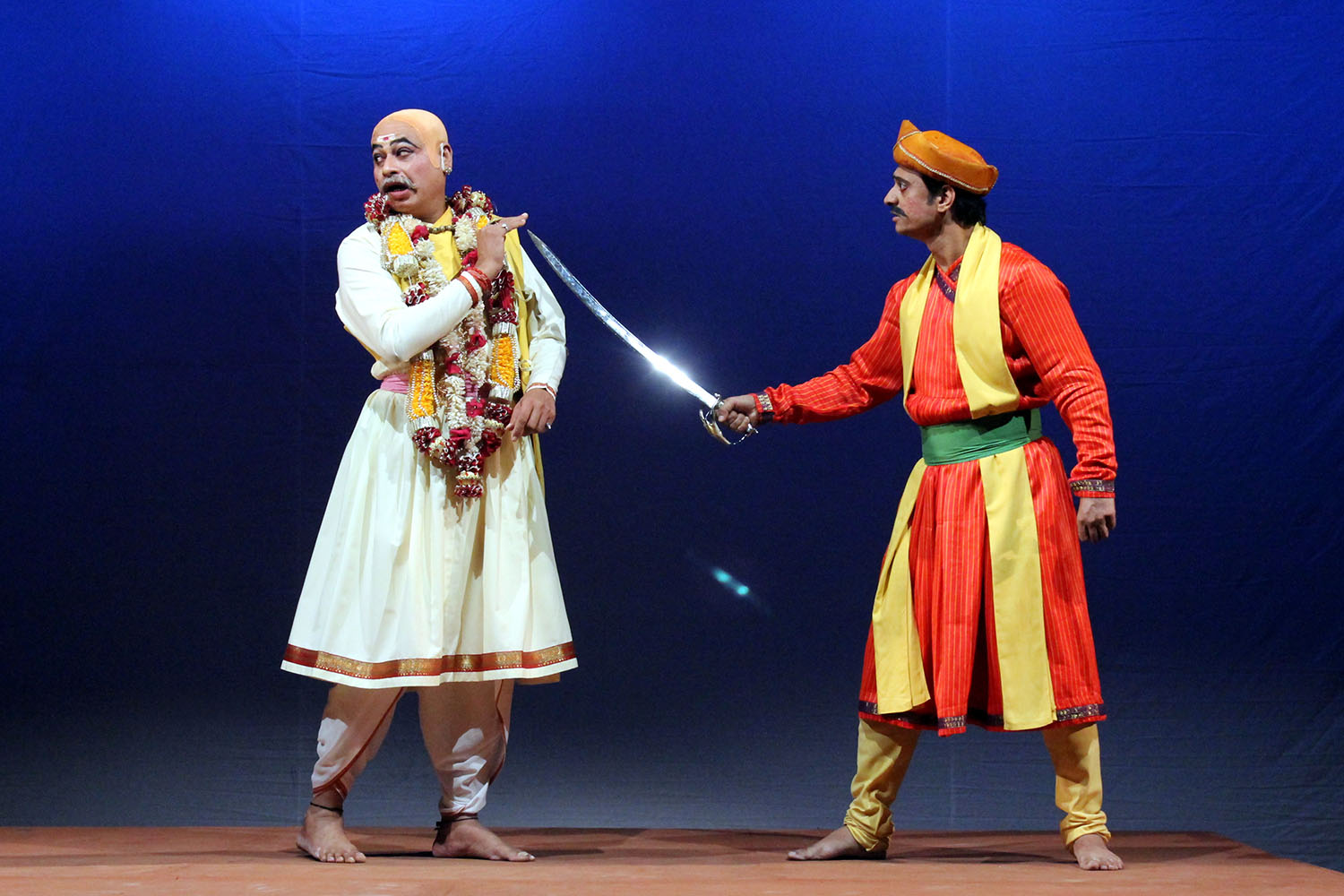 Tamasha has been adapted for modern Marathi theatre, with one of the most notable examples being the use of tamasha in Ghasiram Kotwal (1972) by Vijay Tendulkar. Other plays that incorporated the form include Vijaya Mehta's Devajine Karuna Keli (1972) and Ajab Nyay Vartulacha (1974), which were adaptations of Bertolt Brecht's The Good Woman of Setzuan and Caucasian Chalk Circle respectively. Historically, tamasha has also had a significant effect on Hindi cinema and vice versa, with performative elements, dance and music moving between both forms.
The closure of public activities due to the COVID-19 pandemic in 2020 severely affected the livelihood of tamasha and lavani performers, who relied on annual village festivals and fairs for their livelihood.
Bibliography
Our website is currently undergoing maintenance and re-design, due to which we have had to take down some of our bibliographies. While these will be re-published shortly, you can request references for specific articles by writing to hellomapacademy@map-india.org.