A richly embroidered type of bagh used in Punjabi wedding ceremonies as a chaddar or wrap, vari da bagh literally means "garden of the wedding trousseau." The main field of the bagh is embroidered with gold-coloured silk thread, while the borders are made with a variety of colours. Thin gaps are left between the shapes so that the red base fabric, either a chaunsa khaddar or halwan, shows through as an outline. The design is made entirely of geometric forms, with a series of small concentric diamond shapes in the main field and a complementary pattern of diamonds and zig zag lines along the borders. In more elaborate designs, the diamonds are composed of three or more concentric layers, with the innermost diamond being subdivided into four parts. In some cases, the diamond shapes are made of concentric triangles.
As with some other types of phulkaris and baghs such as the shishedar phulkari and the chope, the patterns on a vari da bagh may be broken by a nazarbuti in the form of a small row of black threads placed in a random position in one of the diamond shapes.
In rural Punjab, the grandmother of a boy begins to prepare a vari da bagh shortly after his birth. The embroidery is started on an astrologically auspicious date, accompanied by festivities. The bagh is draped around his bride just after their wedding ceremony, and she also wears it during the vidaai or doli, when she ceremonially left her parents' home. Married Hindu Punjabi women wear a vari da bagh chaddar during the Karva Chauth ritual, either their own or an heirloom bagh.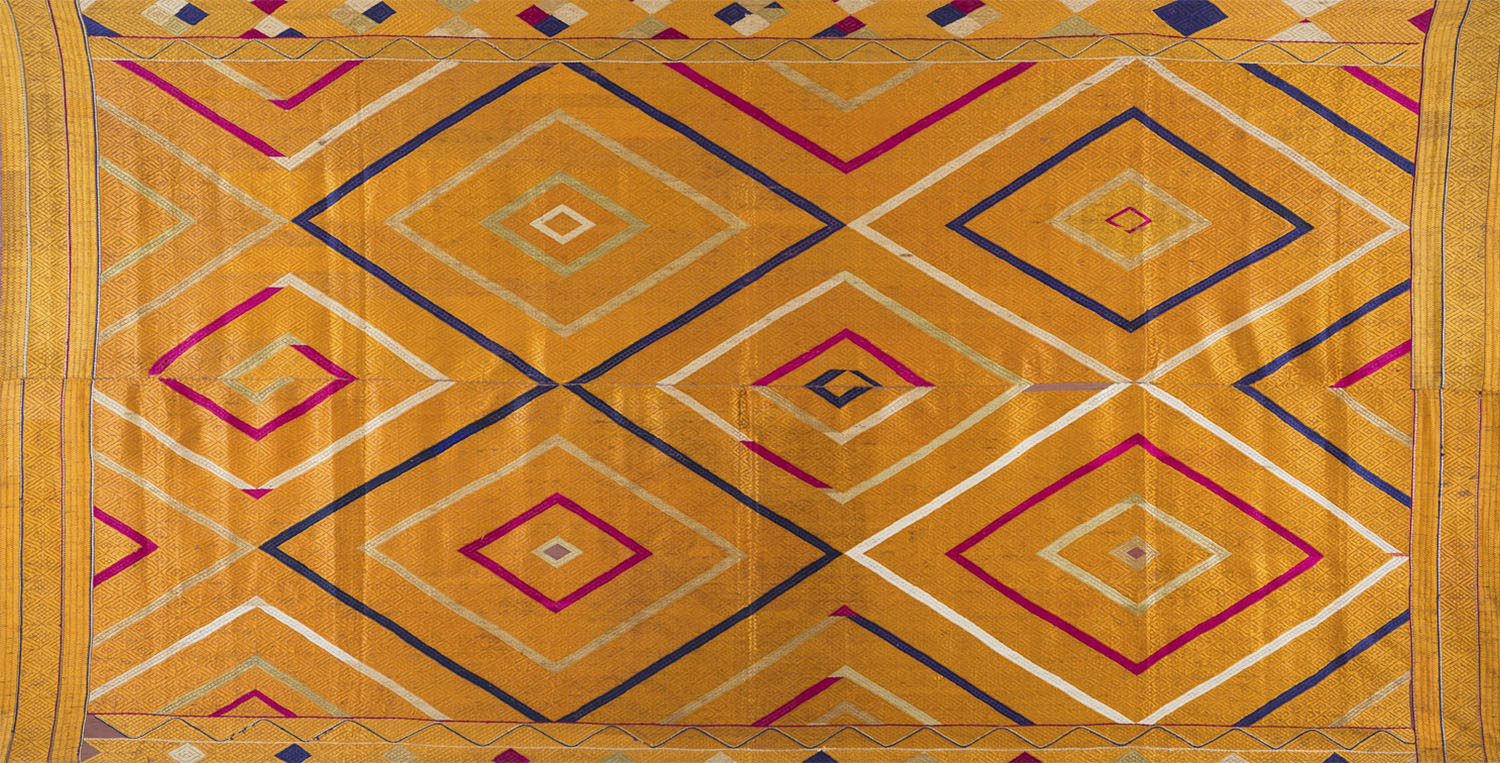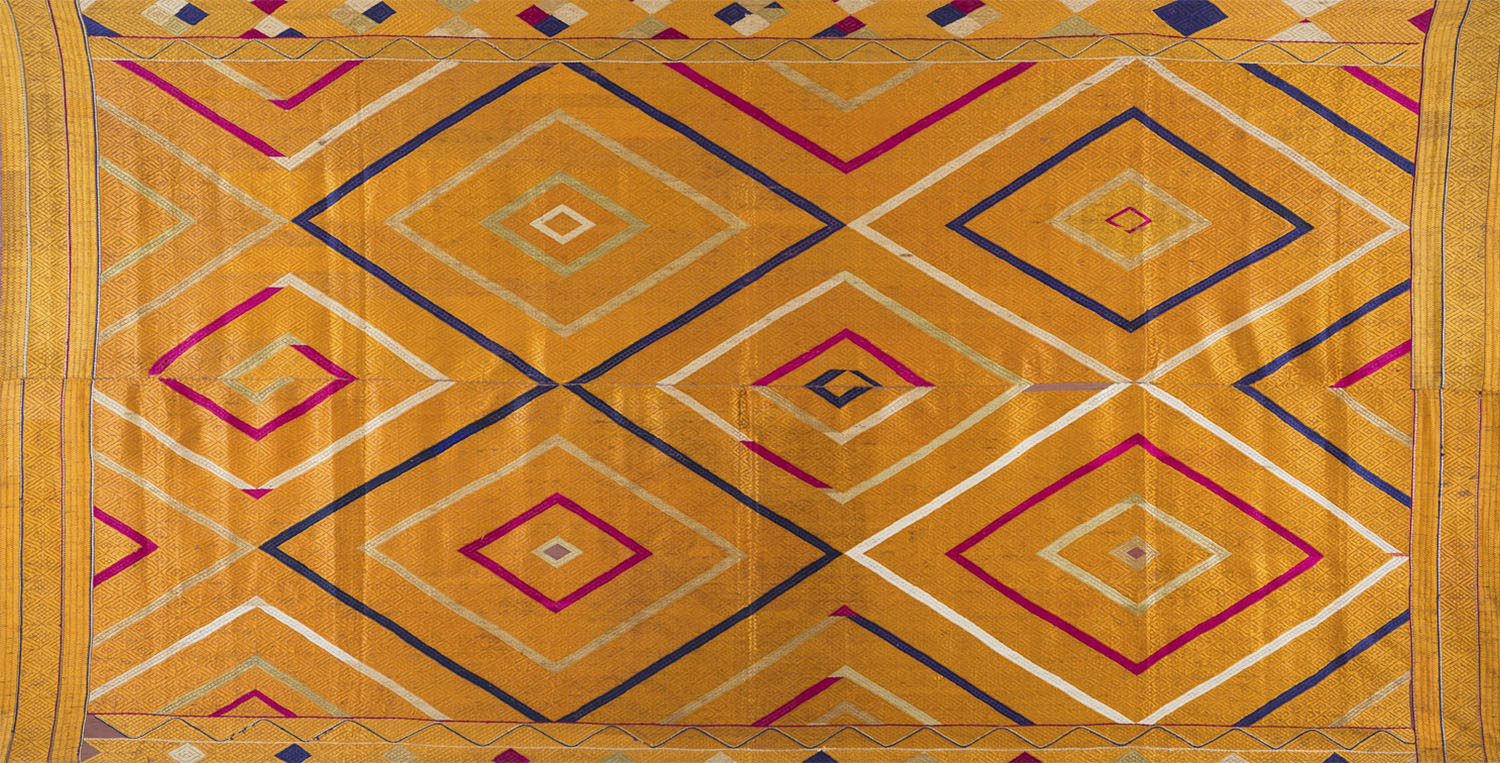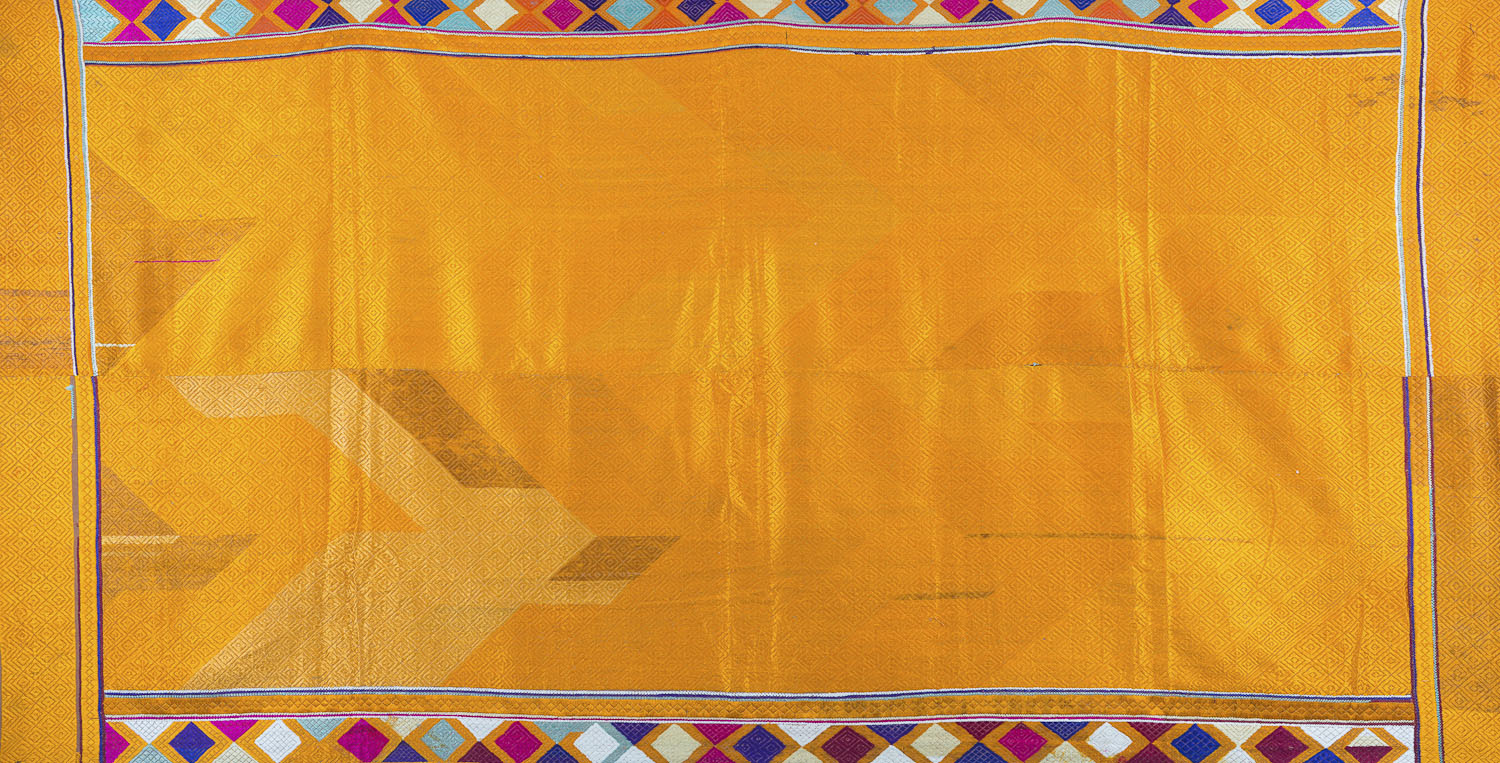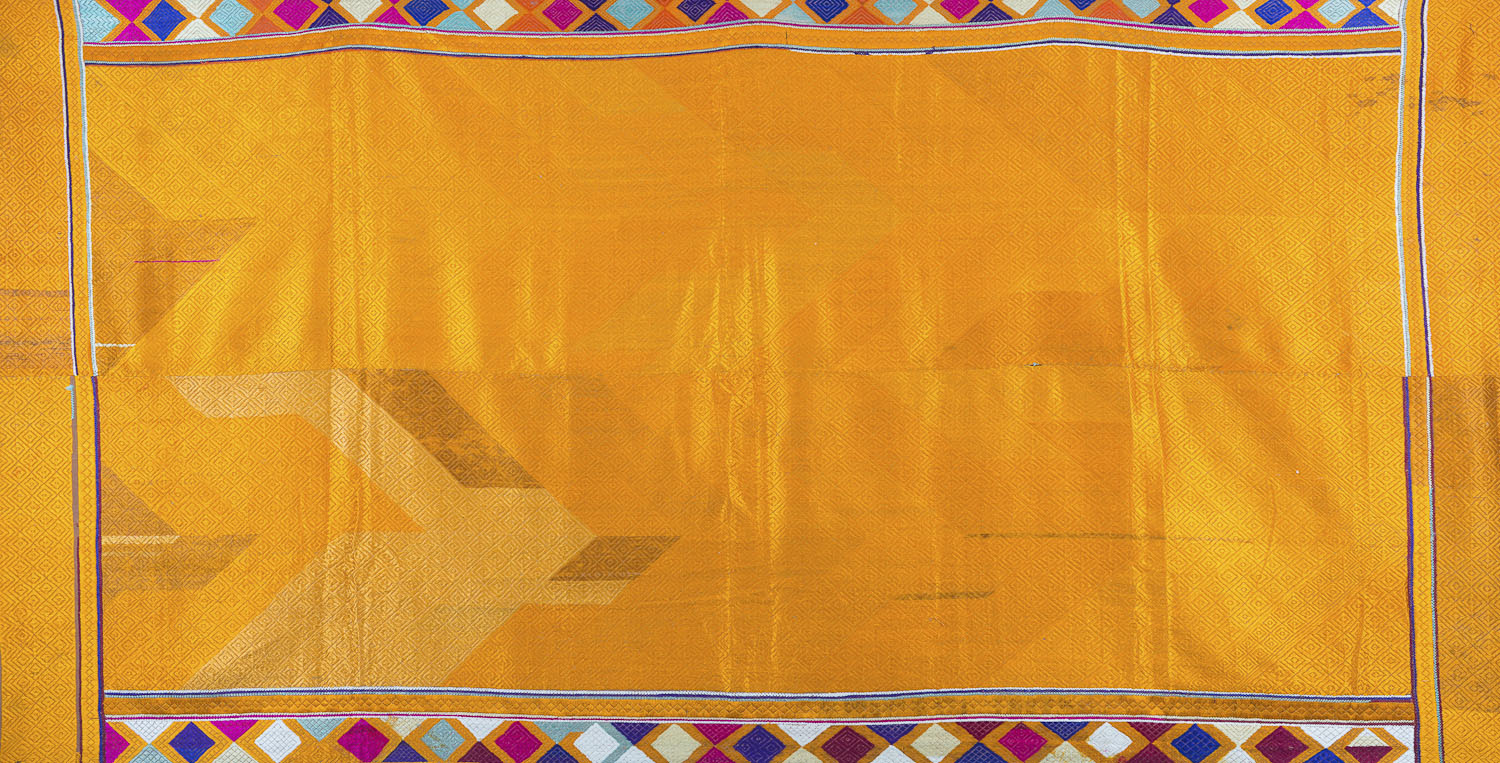 Vari da baghs usually take years to embroider, and new pieces are rarely made today, some of which are sold through retail outlets. Examples of historic vari da baghs can be found in the Jill and Sheldon Bonovitz Collection at the Philadelphia Museum of Art.
Bibliography
Beste, Michael. "Hopes & Dreams: Phulkari and Bagh from Punjab." Hali Magazine. November-December, 2000.
Dhamija, Jasleen. "Bagh and Phulkari." Marg, March 1964, 15-19.
Dhamija, Jasleen. "Embroidered Gardens of Flowers: Bagh and Phulkari of Punjab." Marg, June 2007,12-21.
Lal, Krishna. Phulkari: From the Realm of Women's Creativity: A Tradition of Handmade Embroidery of Punjab and Haryana: Selected Pieces from the Archives of IGNCA. New Delhi: Indira Gandhi National Centre for the Arts, 2013.
Maskiell, Michelle. "Embroidering the Past: Phulkari Textiles and Gendered Work as "Tradition" and "Heritage" in Colonial and Contemporary Punjab." The Journal of Asian Studies 58, no. 2 (May 1999): 361-388.