ARTICLE
Yashoda Devi
(b. 1944; d. 2007)
An acclaimed artist of the Madhubani painting tradition, Yashoda Devi was born in the Jitwarpur village in Madhubani, Bihar. She received formal education until middle school and she was trained in Madhubani painting by her aunt, Jagdamba Devi. After her marriage, she moved to the village Dhanga in Benipatti, Bihar. Jagdamba Devi continued to encourage her art practice by sending paper, brushes and colours to her marital home.
Devi's paintings draw from the tradition of paintings walls and ceremonial kohbar ghar (bridal chambers). Most of her paintings depict religious and mythological themes and subjects such as the Dashavtar of Vishnu, different forms of the goddess Shakti, Krishna's lila, Vishnu with his divine consort Lakshmi and scenes from the epics of Ramayana and Mahabharata. She was among one of the first practitioners of Madhubani to use acrylic paints.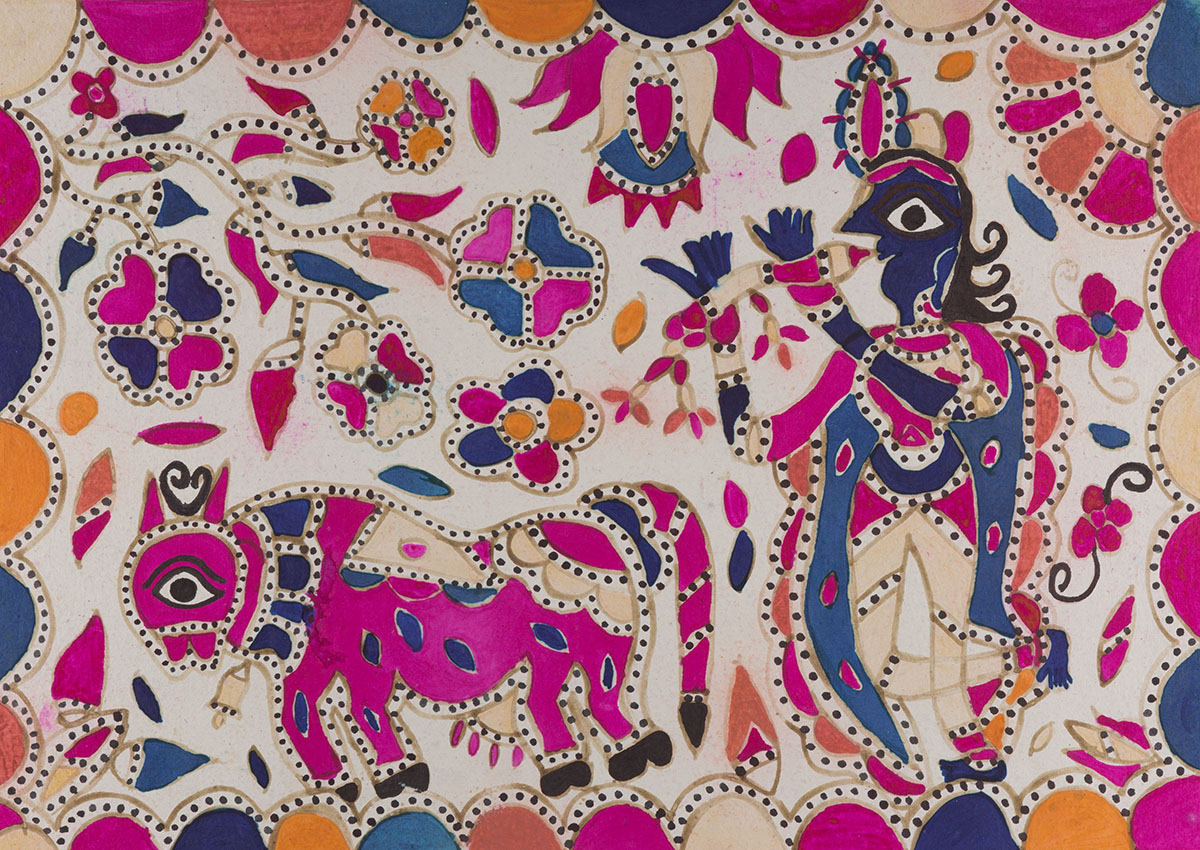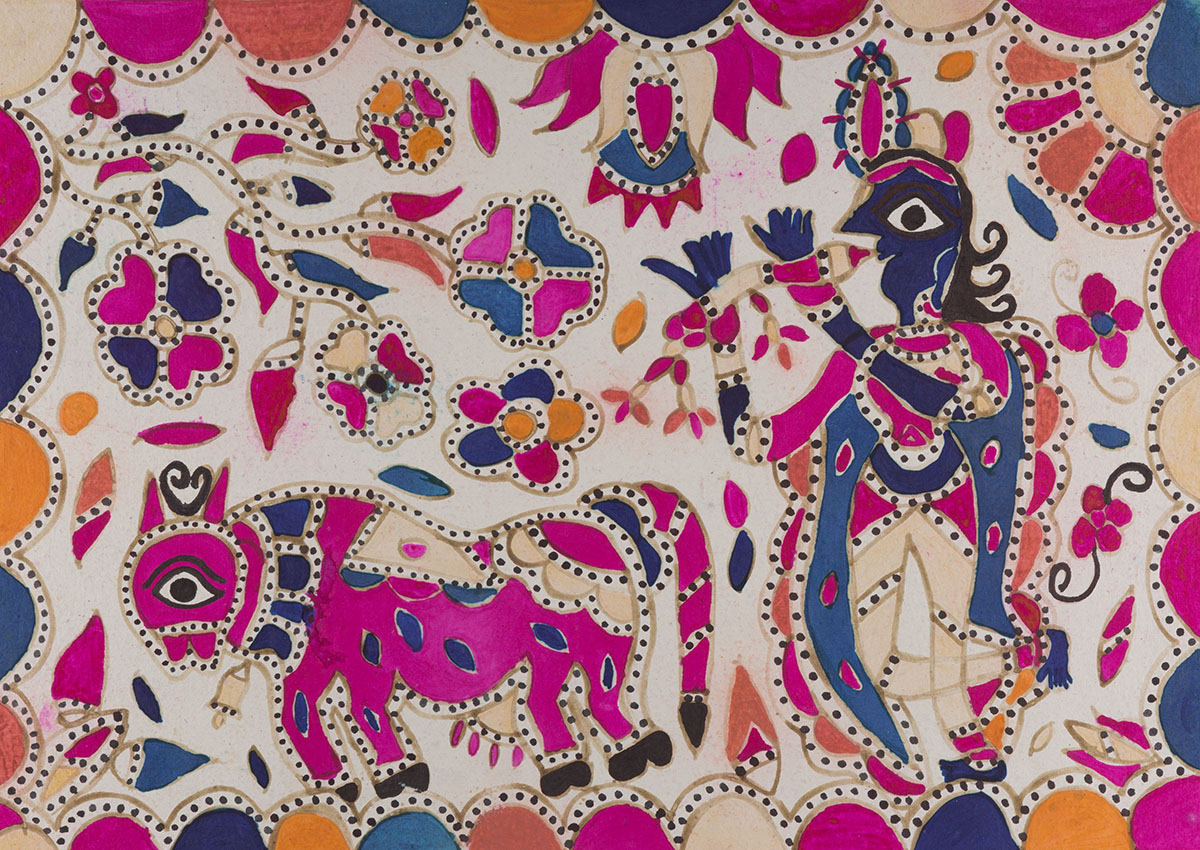 Devi has been felicitated with honours for her art practice including the Vidyapati Award and Chitragupta Award in 1987. She has been recognised by cultural organisations such as the Indira Gandhi Rashtriya Manav Sangrahalaya, Bhopal. Devi was a member of the North Central Zone Cultural Centre and the Lalit Kala Academi, Bihar. She has participated in teaching seminars and workshops; most notably she was a trainer for the government of India's Advanced Vocational Training programme.
Despite being an acclaimed artist and having a government income, Devi spent most of her life struggling for financial stability. She lived with her niece, the artist Kamla Devi in a rented one-room cabin. She passed away in 2007, due to long-standing illnesses in Madhubani, Bihar, survived by her son, Raj Kumar who is also a Madhubani artist.
Bibliography
"Call of Mother, lure of livelihood." The Telegraph, October 10, 2004. https://www.telegraphindia.com/west-bengal/call-of-mother-lure-of-livelihood/cid/1260830
Karna, Avinash. "The lockdown has exposed the hidden layers of the lives of Madhubani painting artists." Gaon Connection, June 6, 2020. https://en.gaonconnection.com/the-lockdown-has-exposed-the-hidden-layers-of-the-lives-of-madhubani-painting-artists/
"मिथिला चित्रकार यशोदा देवी: 1944 – 2007." Folkartpedia, April 24, 2020. https://www.folkartopedia.com/mithila-painter-yashoda-devi-1944-2007-hindi-sk/
Sopam, Reena. "Madhubani painter Yashoda Devi faces financial crisis." Hindustan Times, April 10, 2007. https://www.hindustantimes.com/india/madhubani-painter-yashoda-devi-faces-financial-crisis/story-oROpzX85yQZpogNL22O1uJ.html