While Snakes & Ladders — a near-ubiquitous feature in family board game collections — was first patented in 1892 by British toymaker Frederick Henry Ayres, it was originally adopted from its Indian counterpart, Gyan Chaupar, also known as the moksha-pata (board of enlightenment), parampada sopanam (steps to the highest place) and gyanbaz (game of knowledge). Gyan Chaupar was eventually adopted by the West with names like Kismet, Virtue Rewarded and Vice Punished.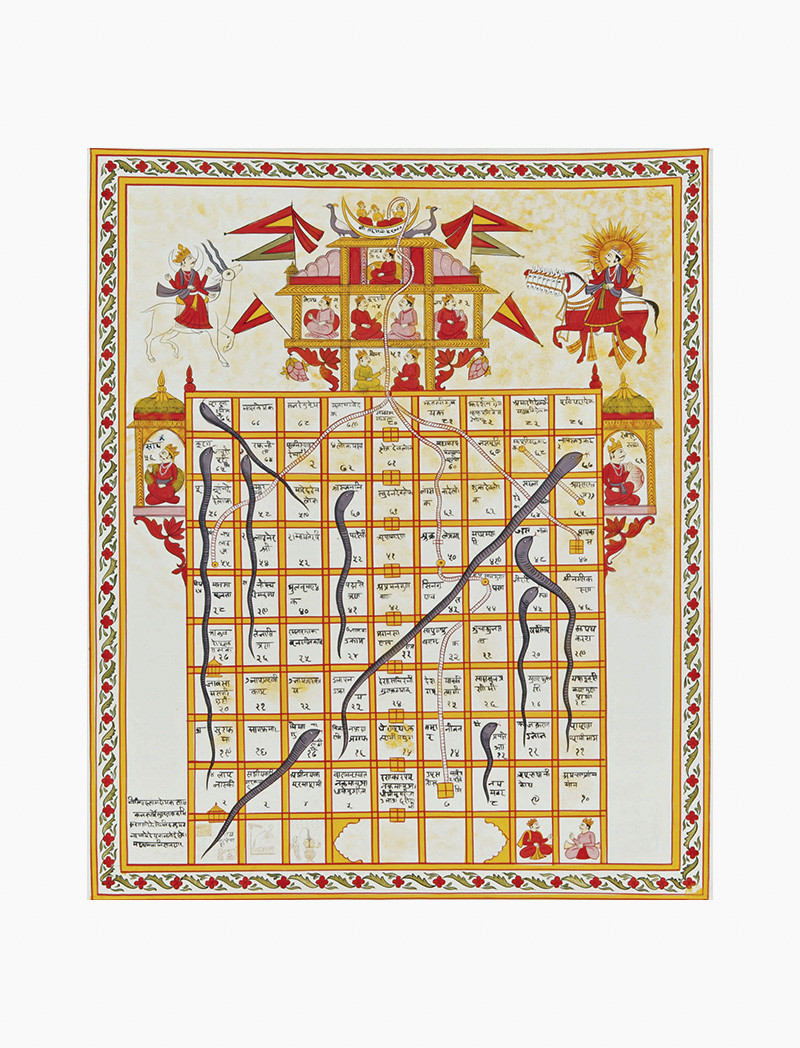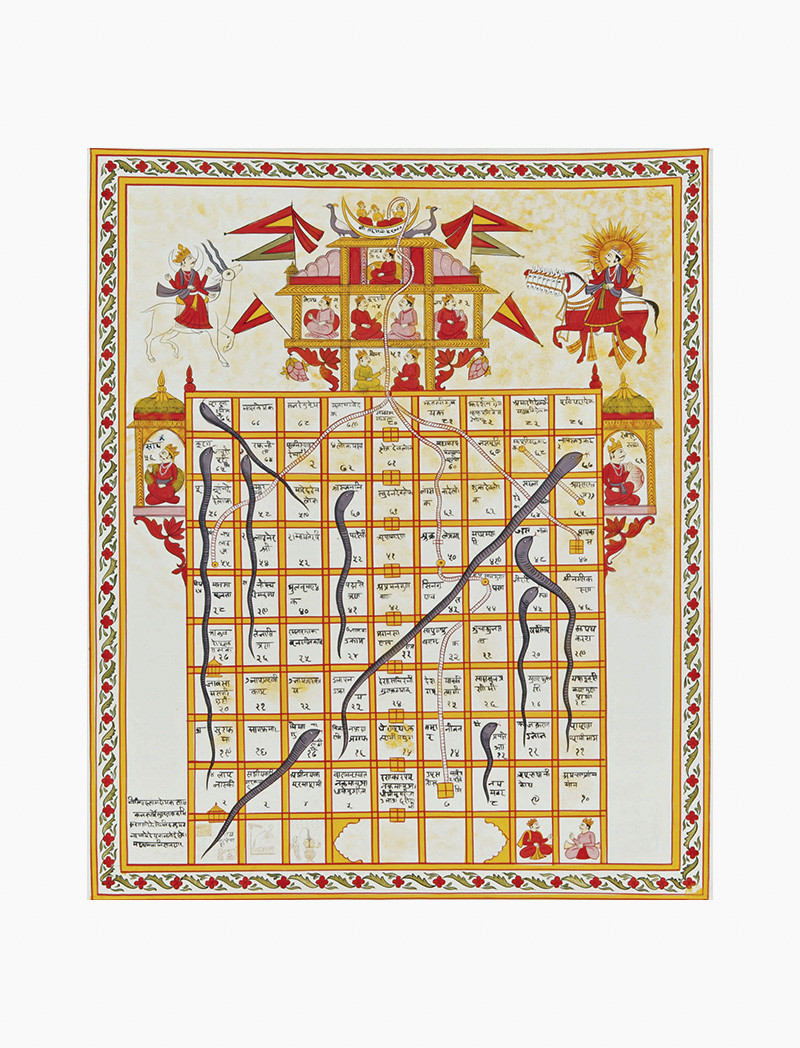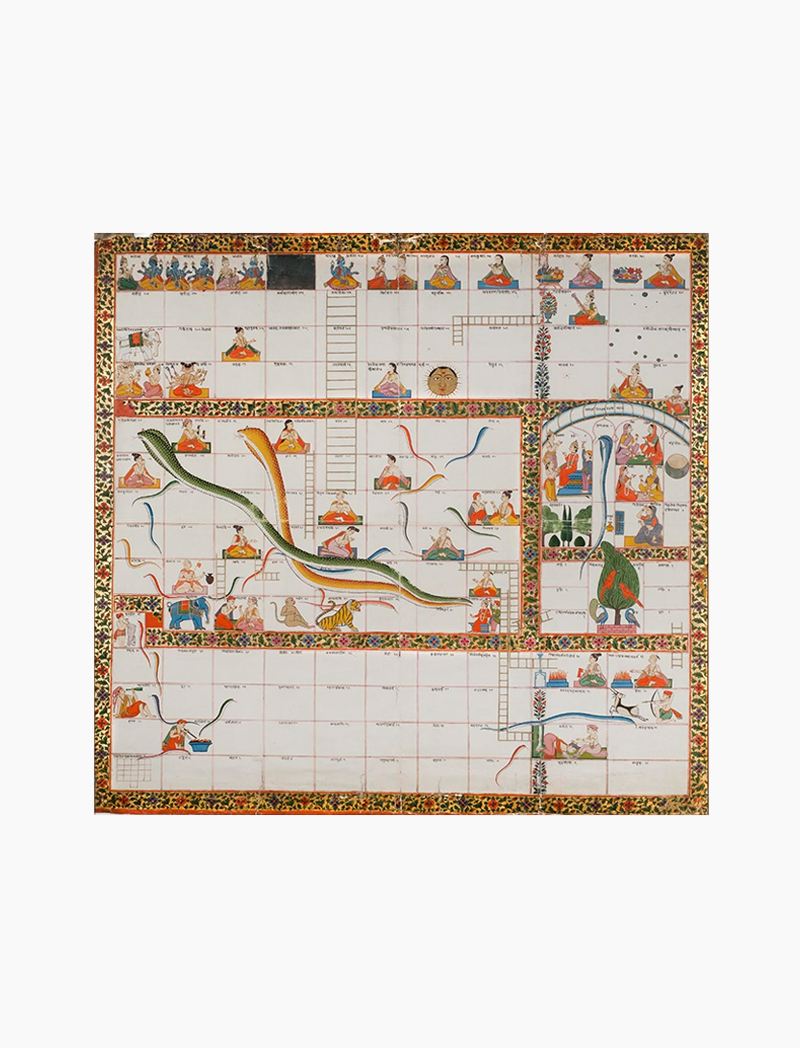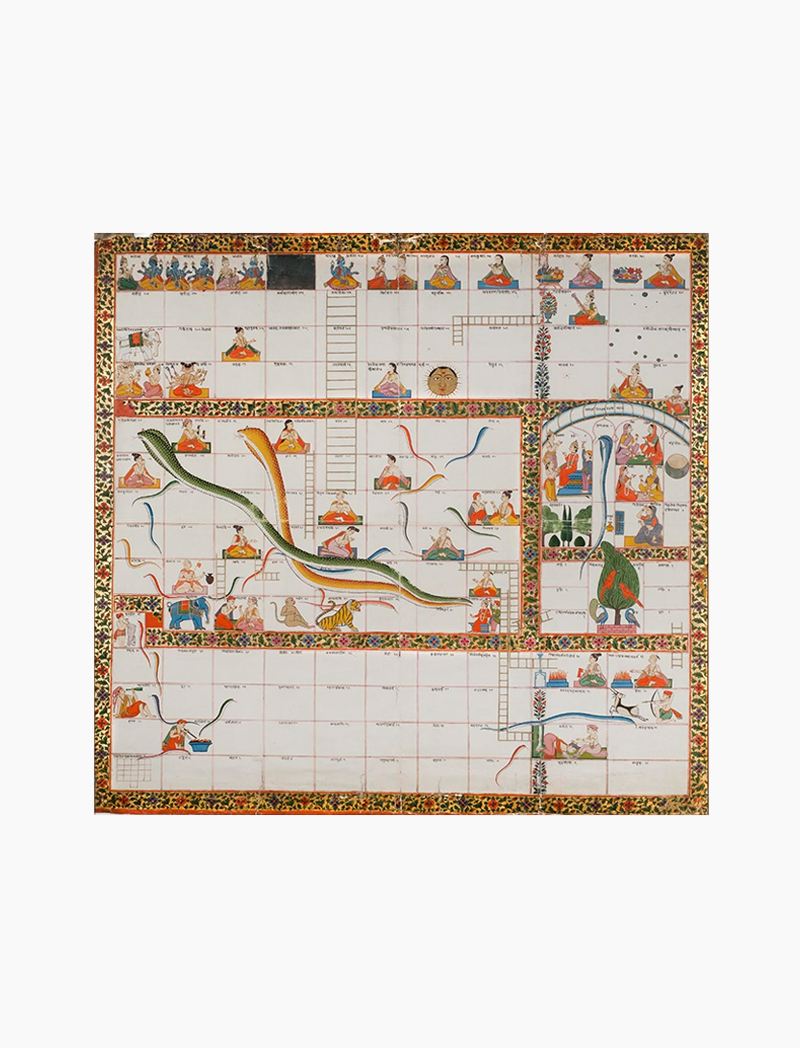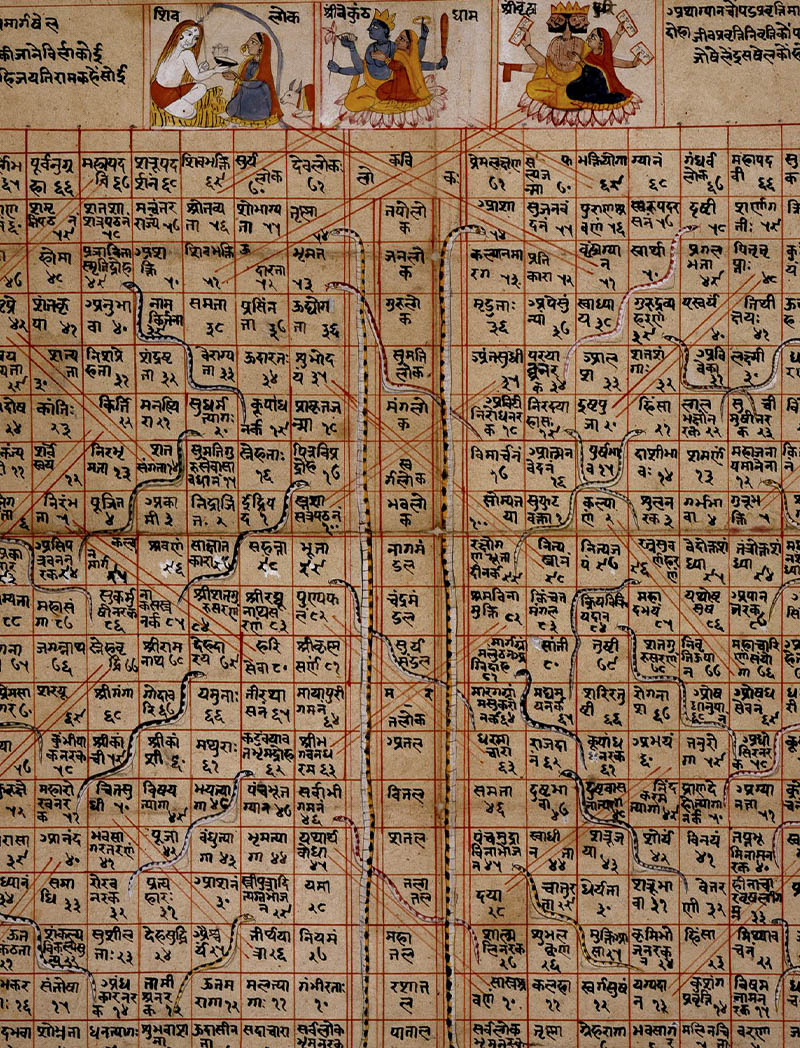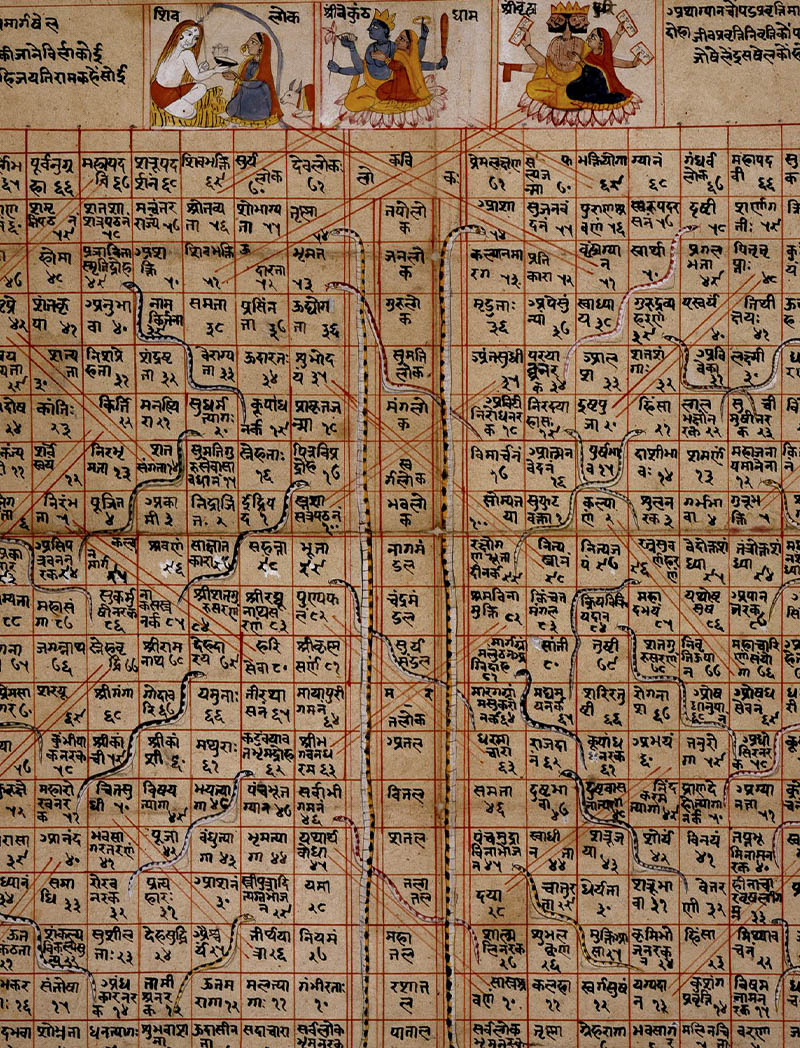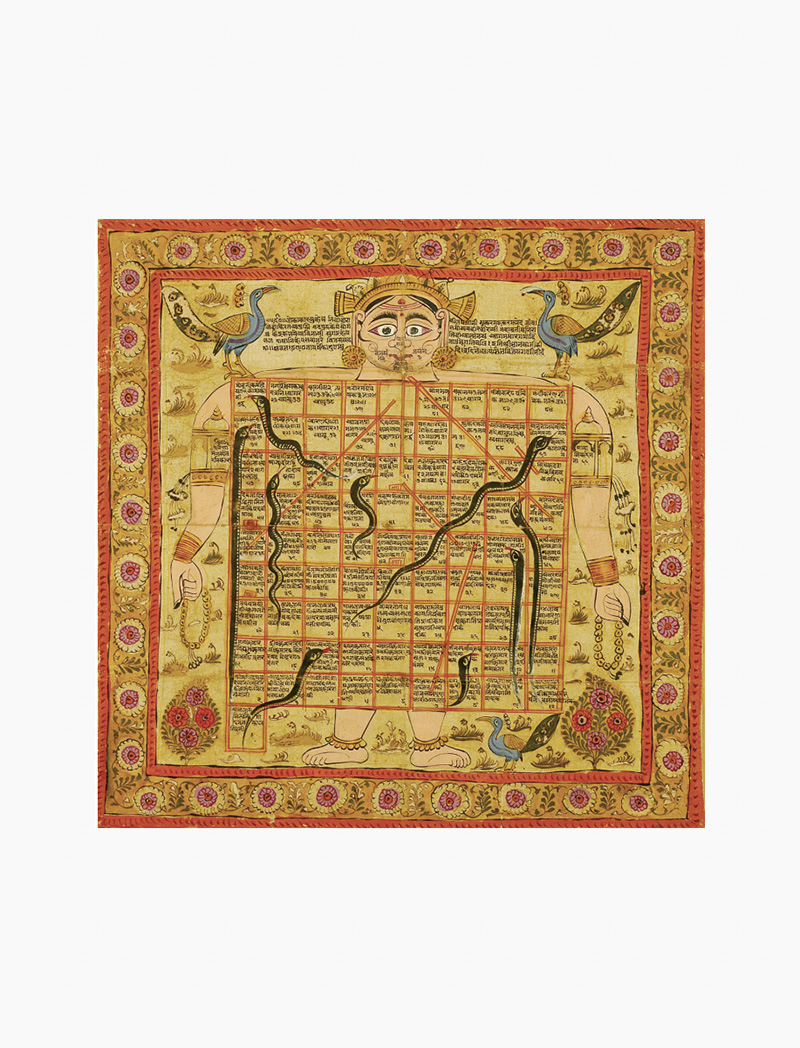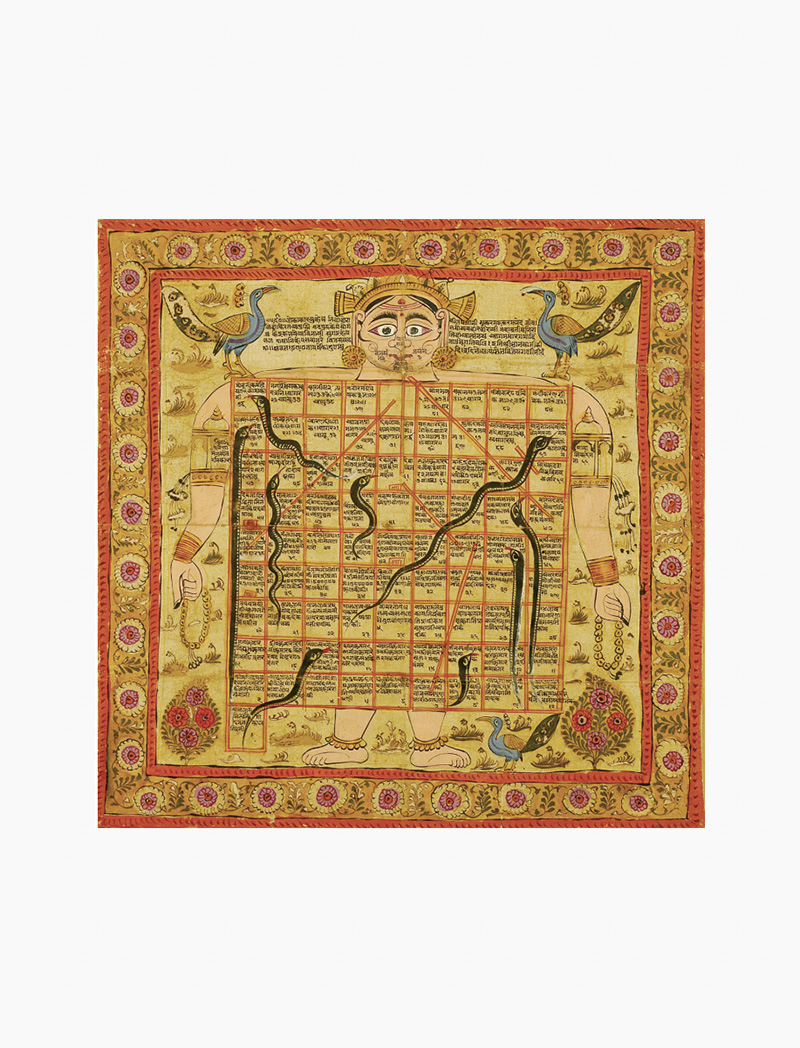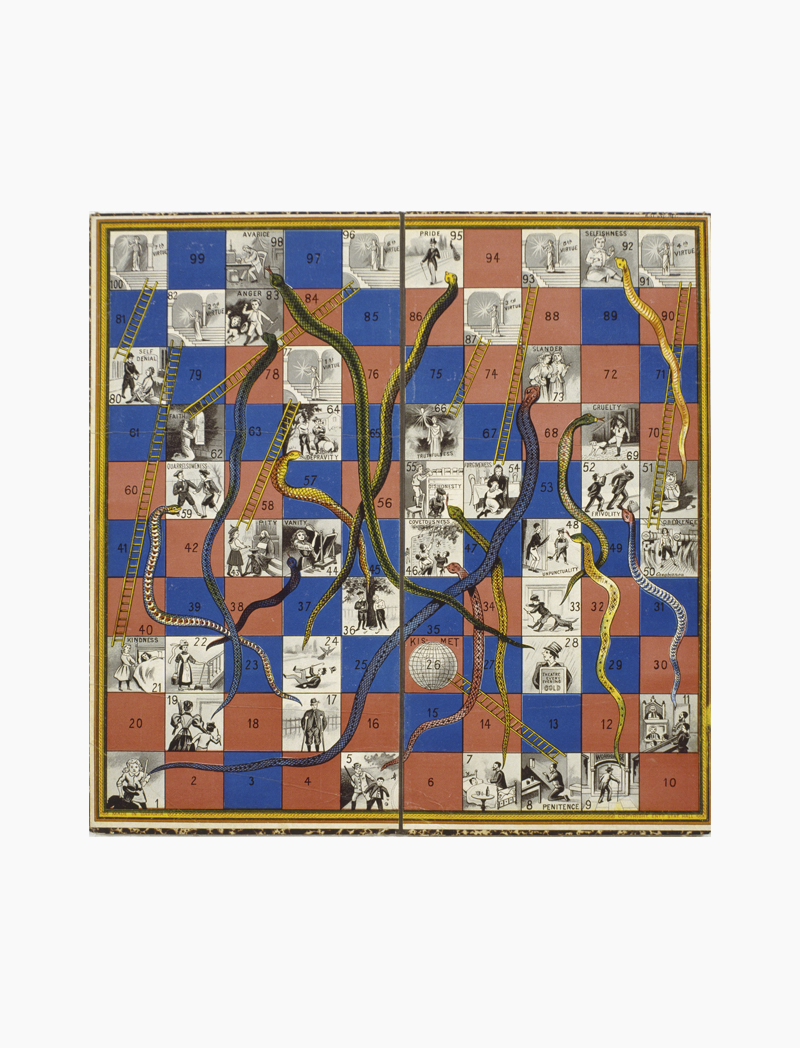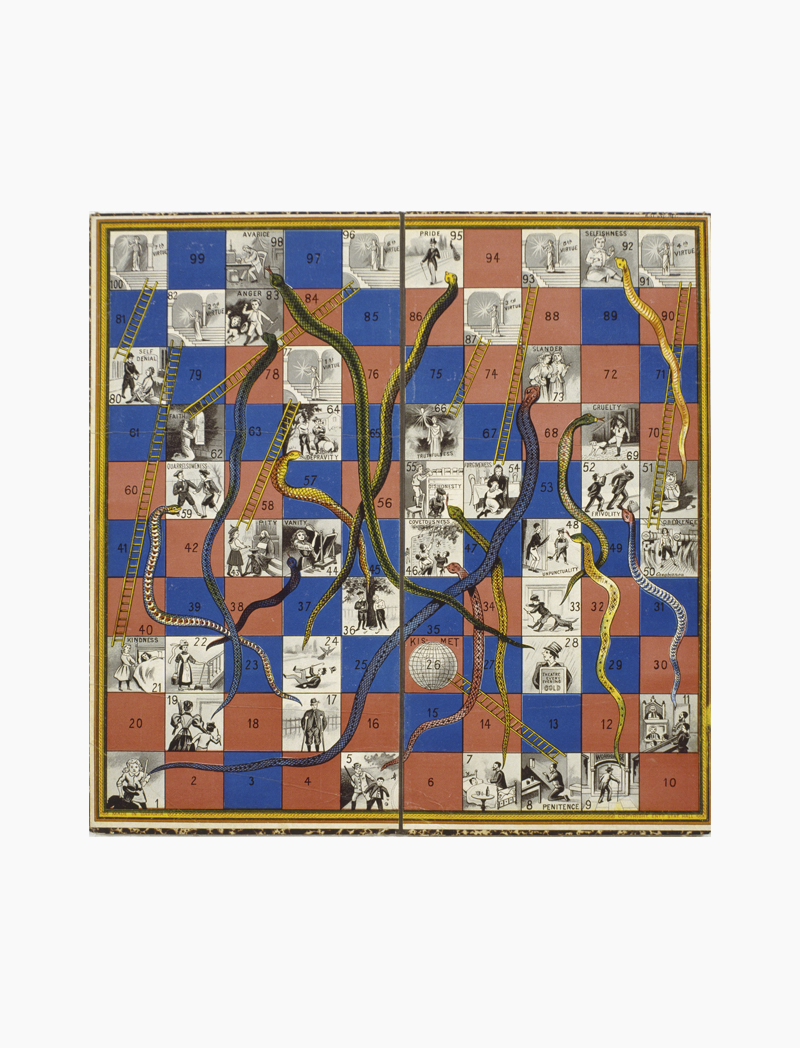 Sources suggest that the Marathi saint, Dnyaneshwar, developed the game in the thirteenth century, as a tool for teaching karmic theory to younger pupils of Jainism. Related Hindu versions encompassed several schools of thought, including Tantric, Samkhya Yoga and Vedanta. Movements such as Vaishnava Bhakti used the game to effectively convey spiritual ideas, as a player reaching the square of Bhakti would ascend straight to Vaikuntha (Vishnu's sacred abode). A Sufi Muslim version, on the other hand, framed the game as an ascent to a Throne of God. Additionally, one of the earliest boards of the game was actually a lithograph commissioned by East India Company officer Richard Johnson around 1780–82 in Lucknow, featuring snakes, scorpions and ladders leading to five heavenly abodes, with Vaikuntha being the winning square. 
Reinterpreting the game by Western religious values, early versions preceding Ayres' patent were encoded with Christian morality. While the basic format remained similar across East and West, Gyan Chaupar was intended to be played repeatedly, with the player as a singular soul going through multiple rebirths from the beginning of the board until the square representing Vaikuntha. Each square reflected a moral action, celestial location or a state of being for the player, all of which contributed to their cosmic journey across the board. 
Now largely recognised as a race-to-the-finish game for children and families, transformations to Gyan Chaupar's original rubric reveal a number of interesting colonial, Christian and commercial forces at play in its history.