In a Kangra court style painting from 1800, we find a curious scene at the centre of a busy composition. A huntress is shown making love to a courtier who demonstrates his prowess by simultaneously aiming his arrow at an approaching tiger. Appropriately titled Pleasures of the Hunt, the narrative painting reveals how the practice of hunting served as a metaphor for political power and martial prowess.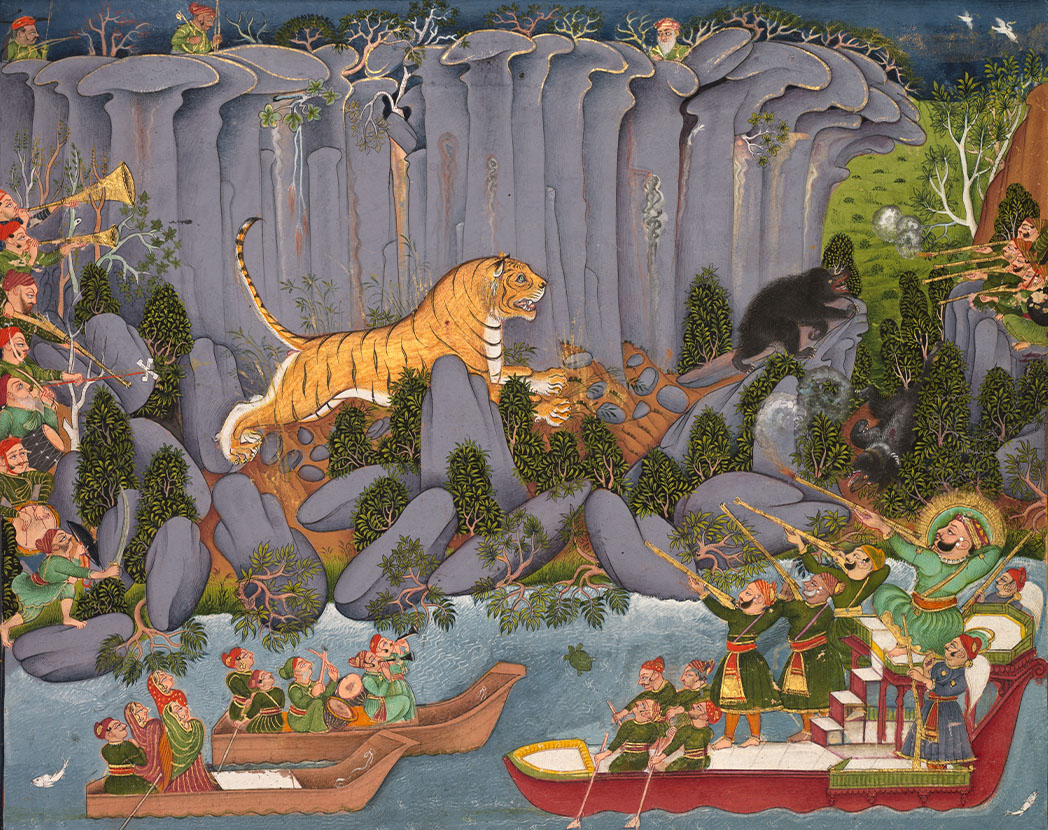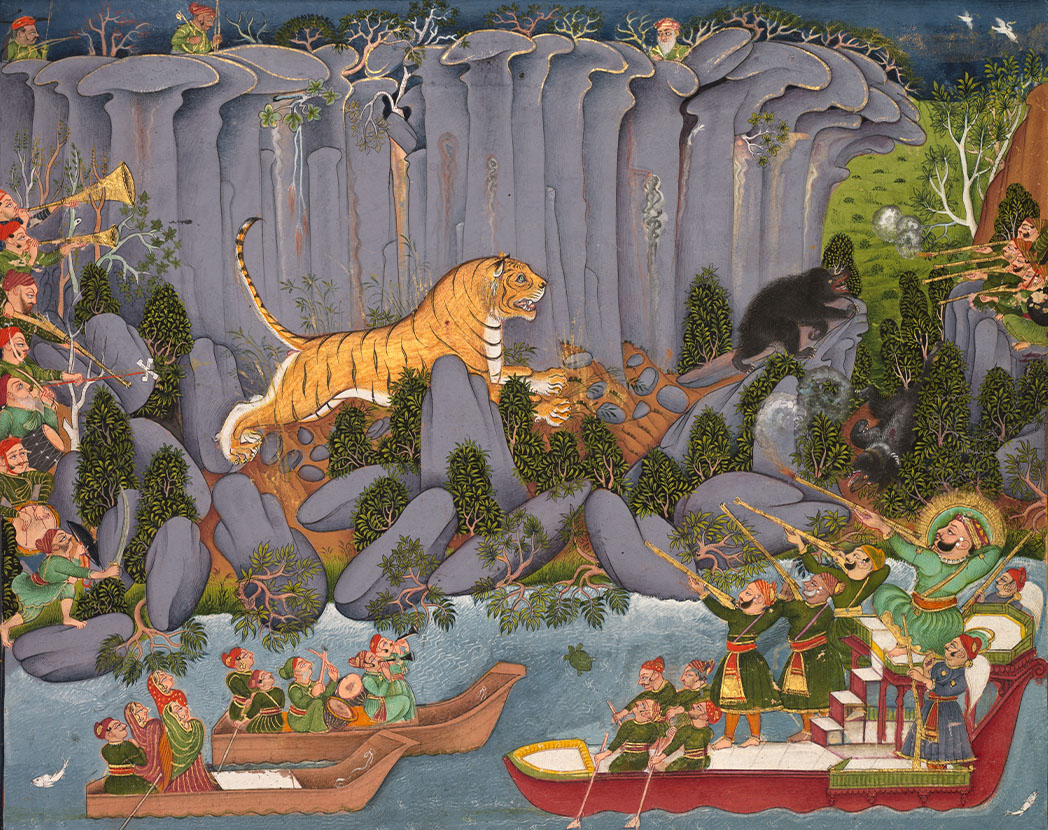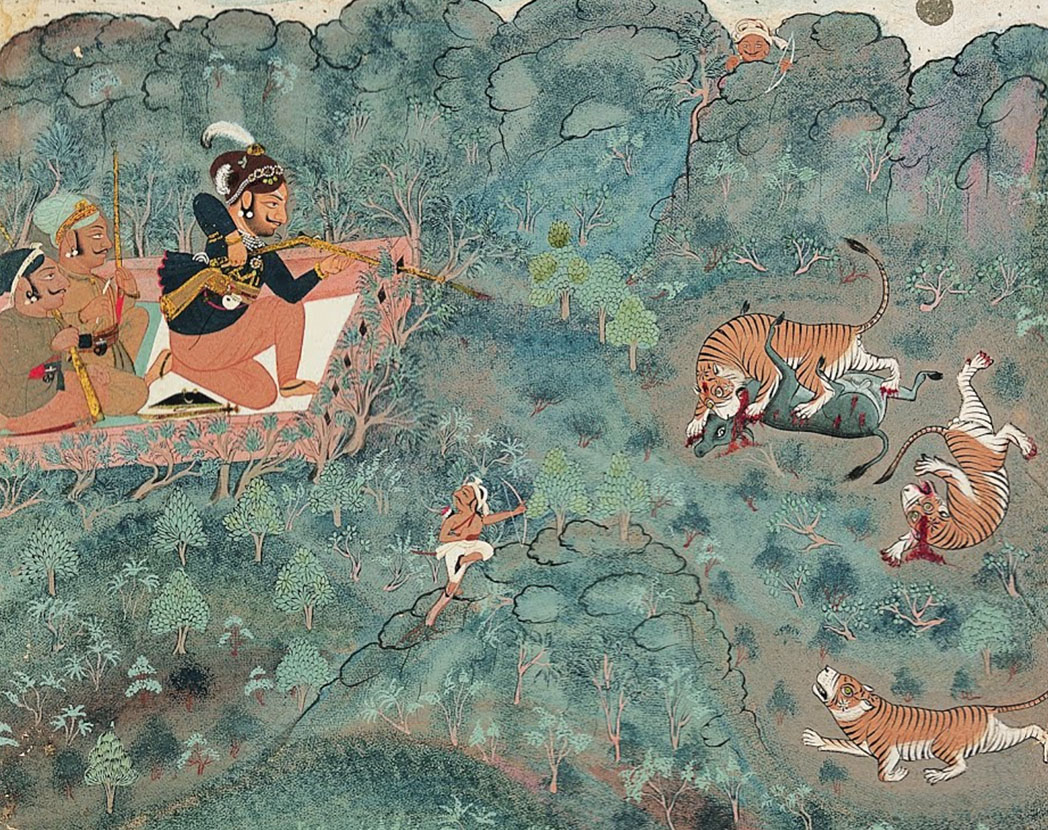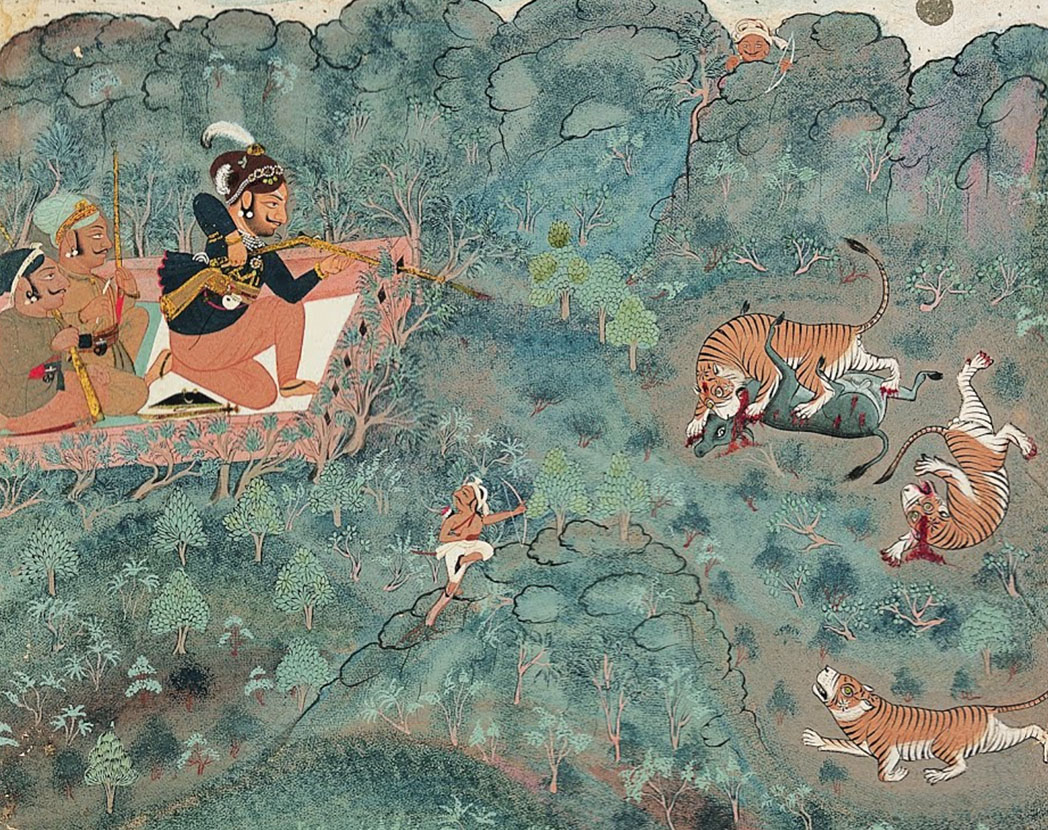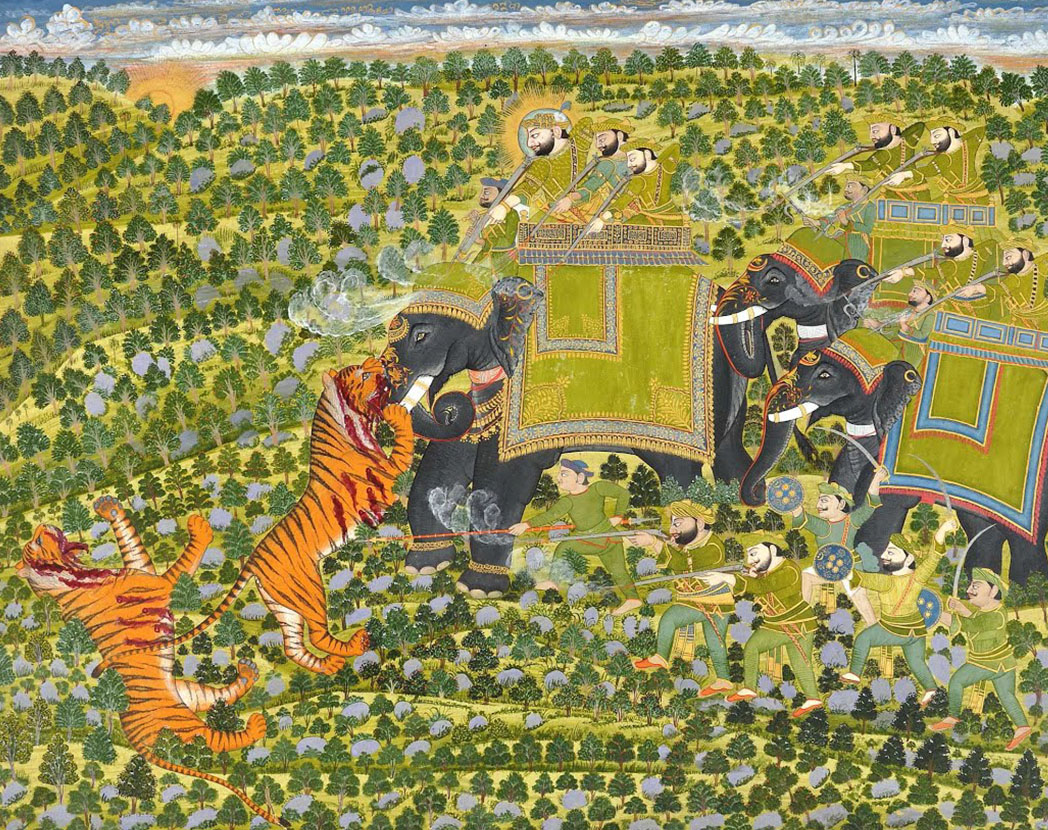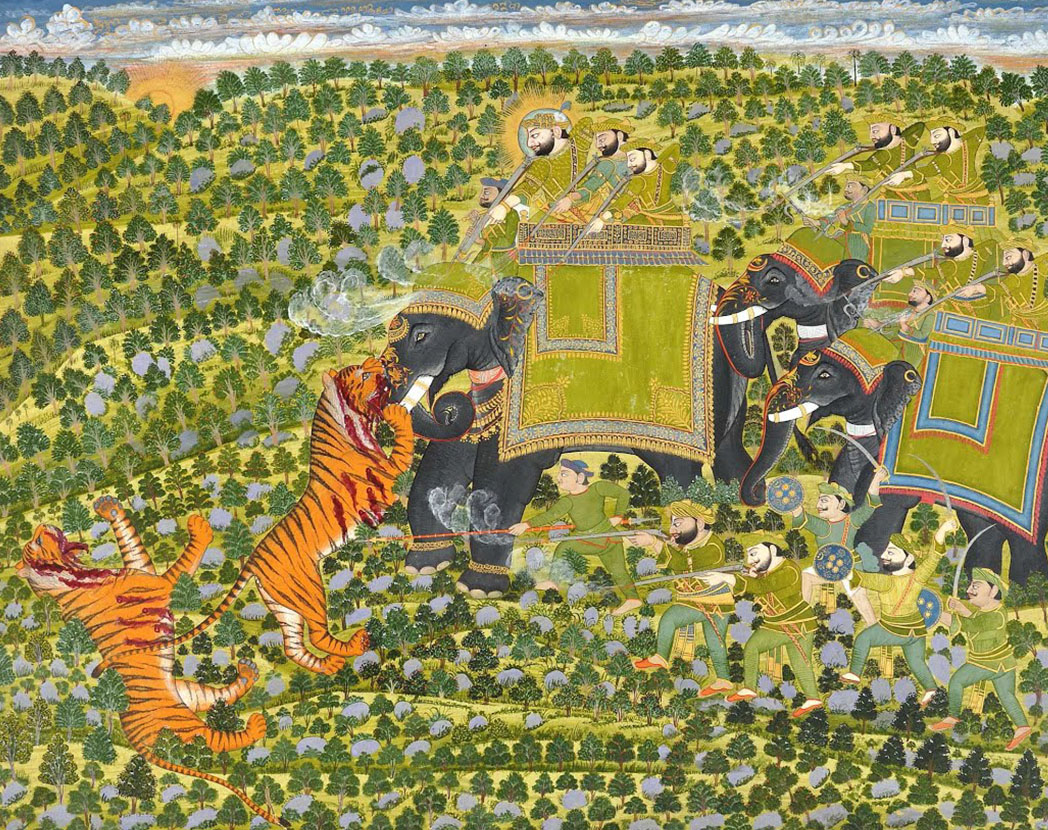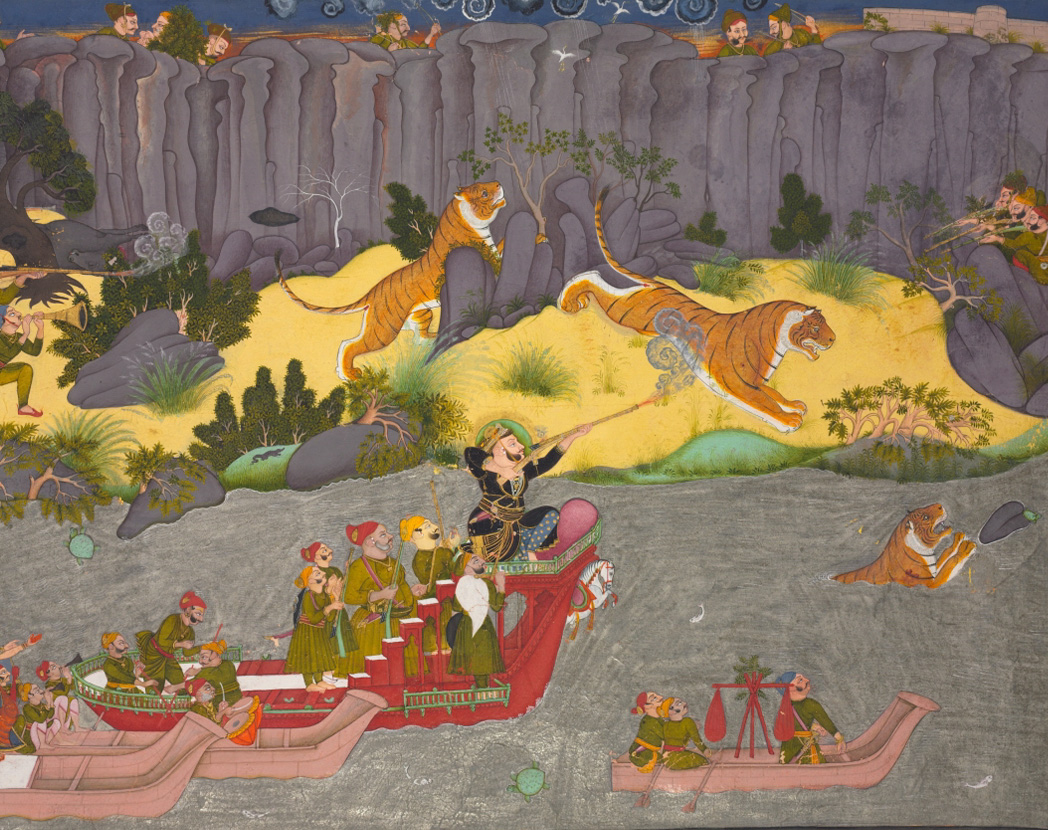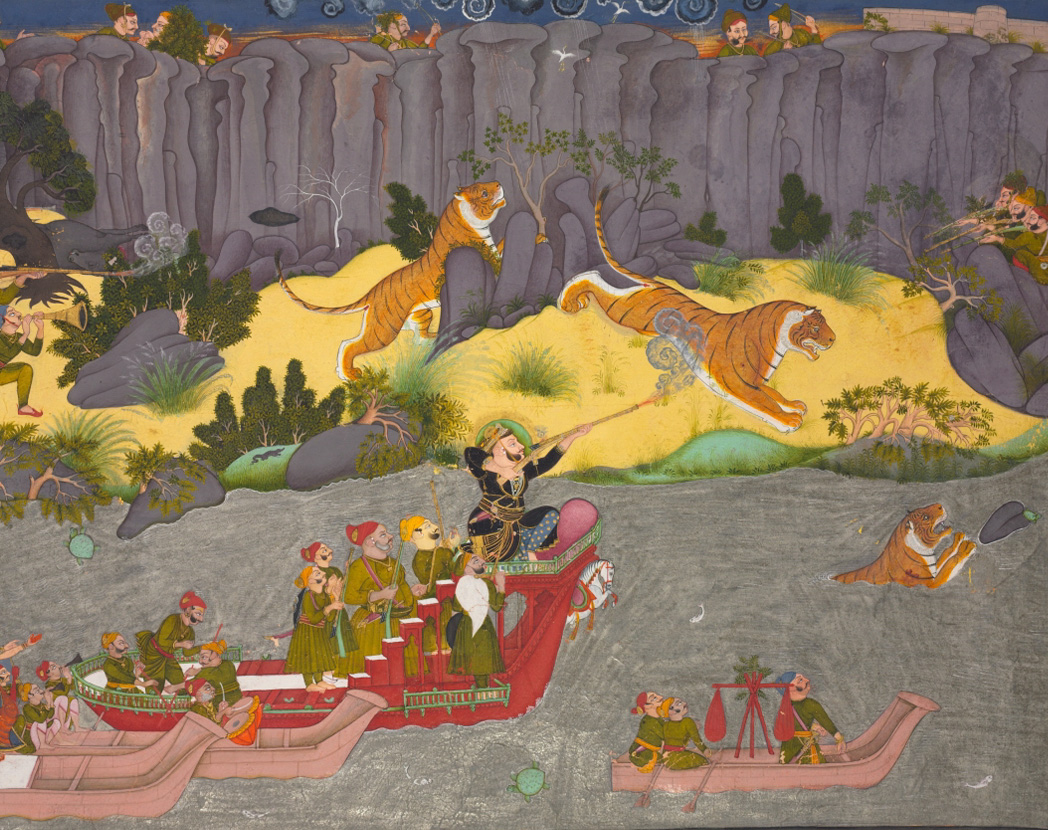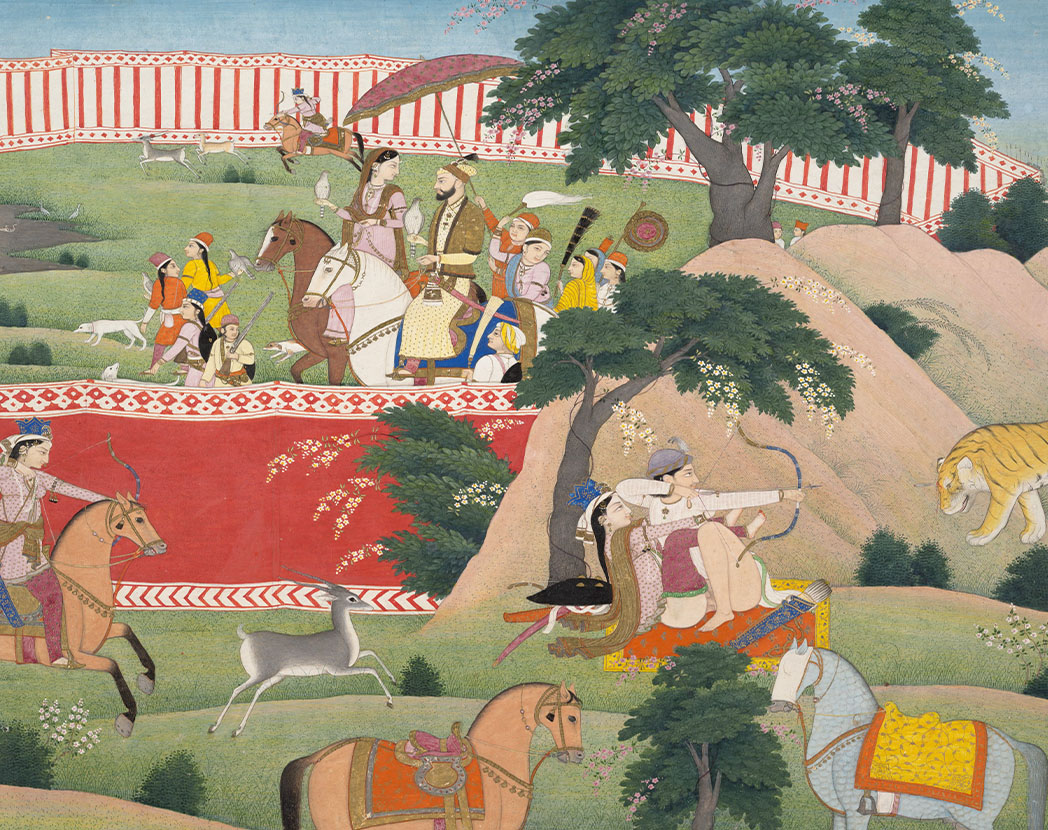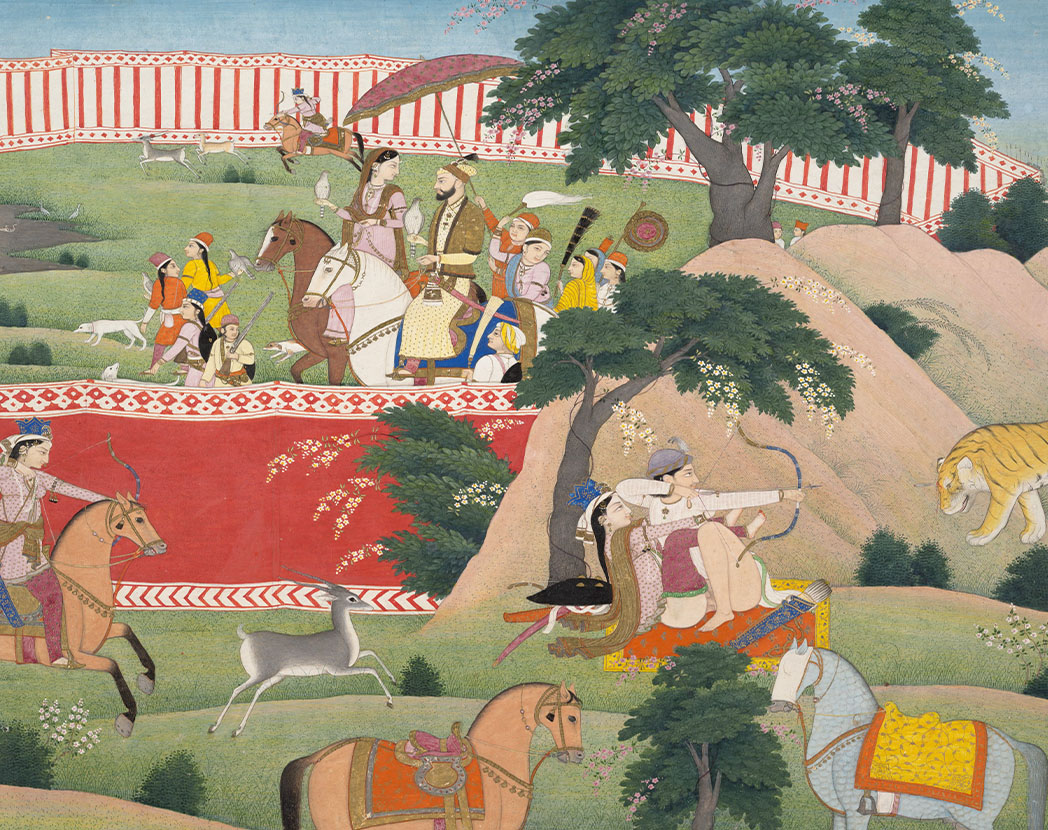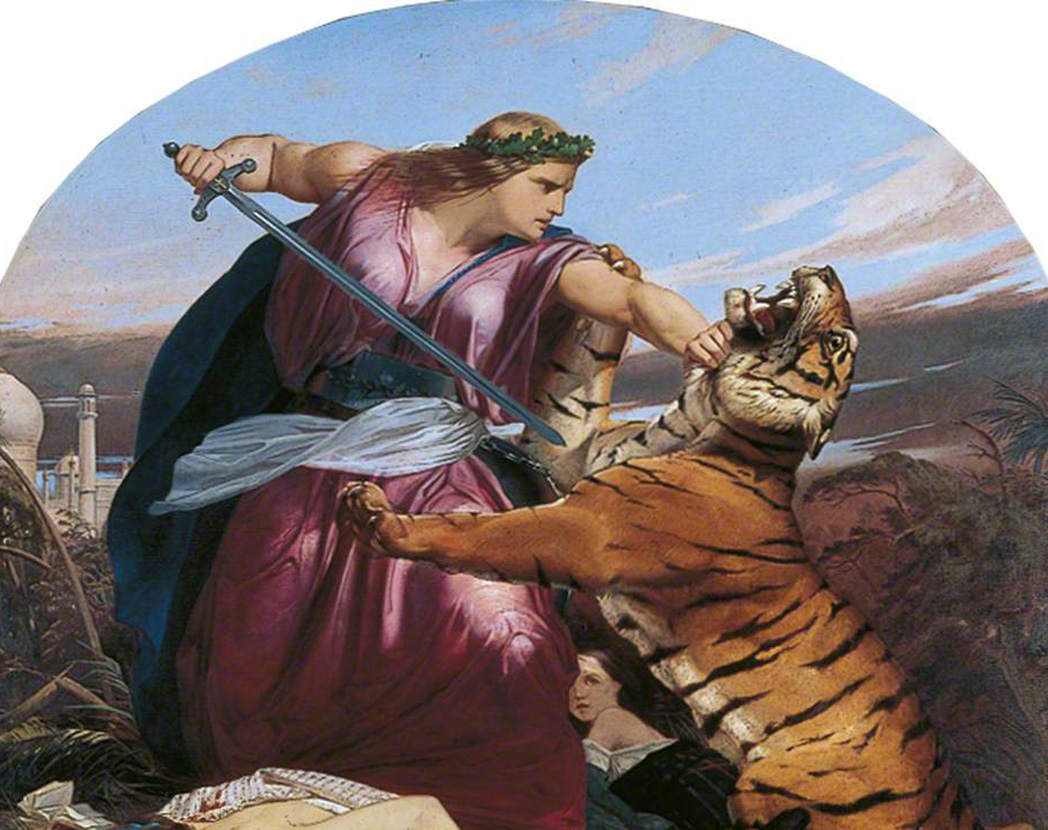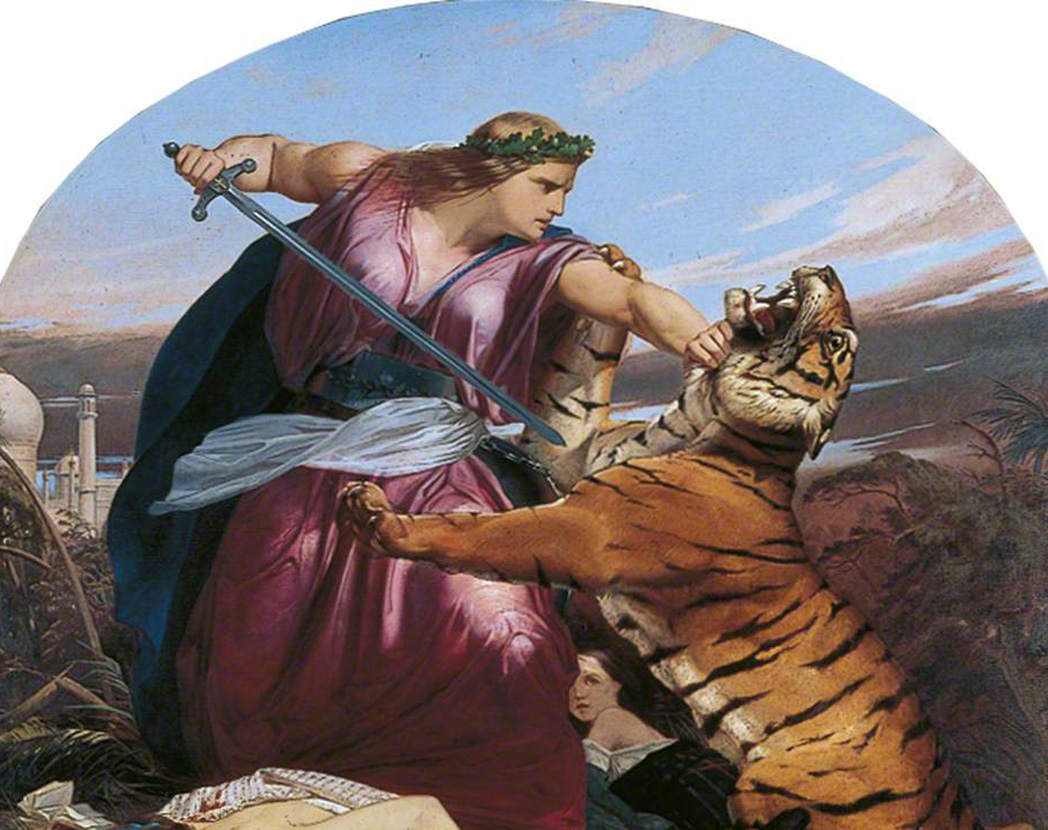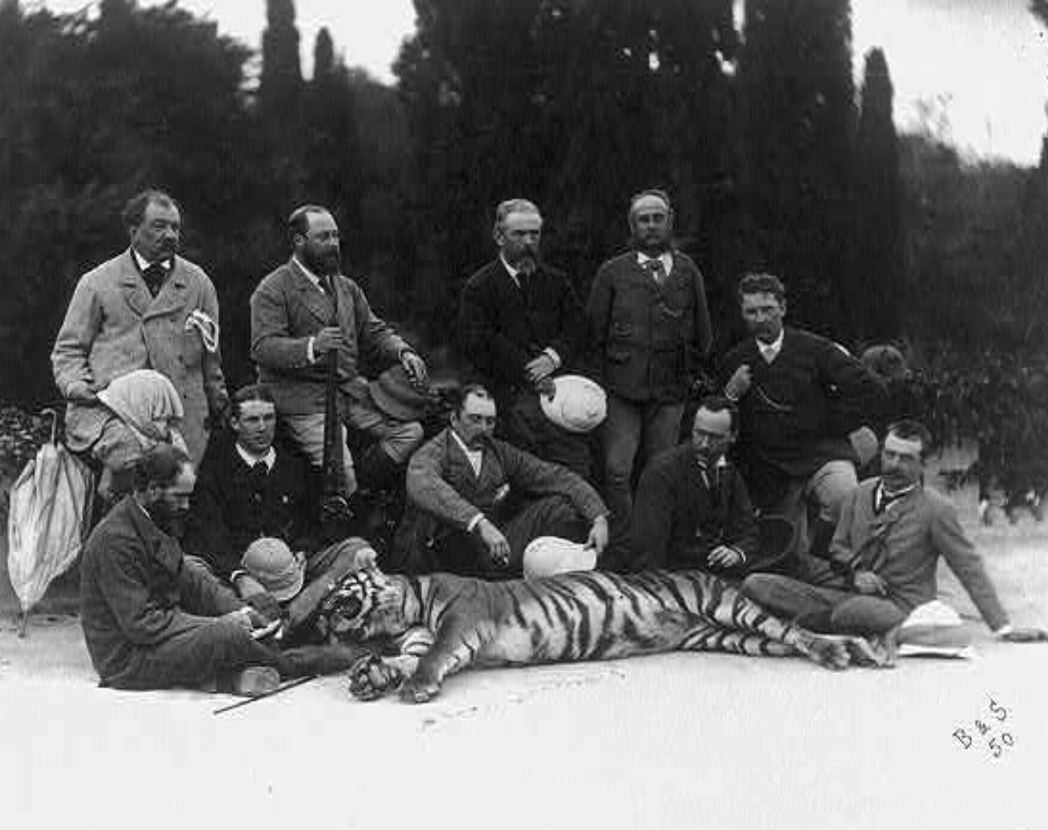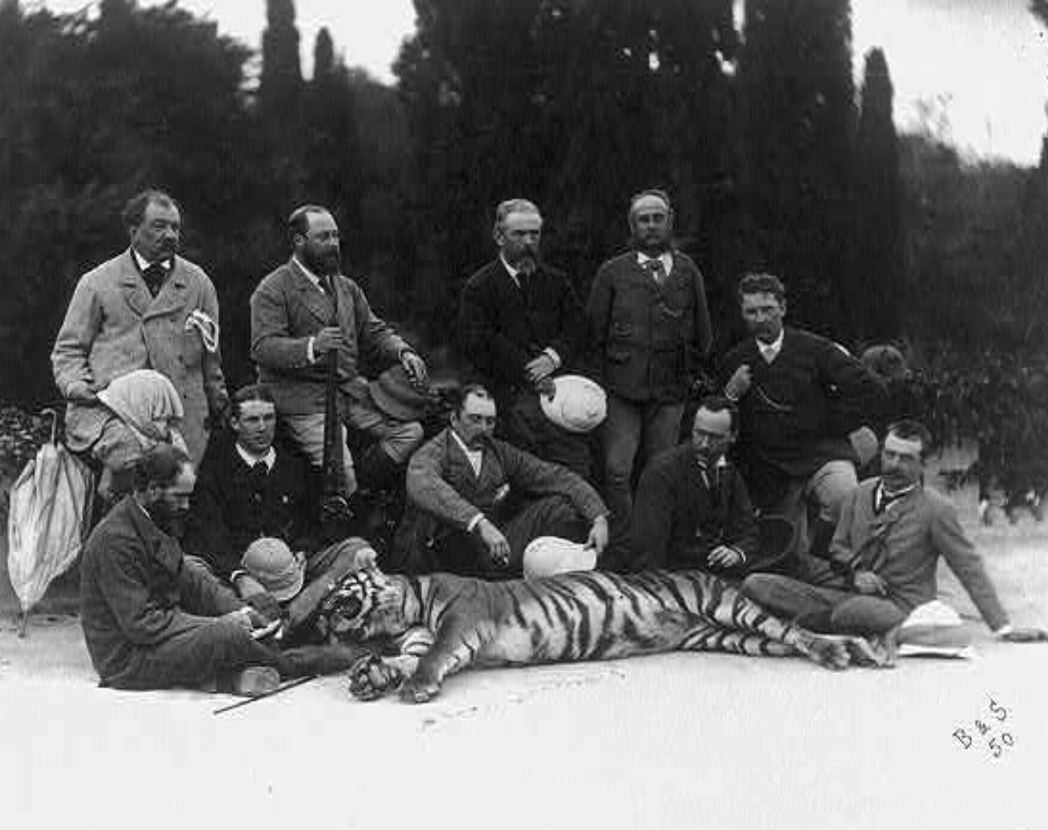 In the Mughal period, the imperial hunt was both a political and military strategy that rulers used to test the limits of their pleasures and strength, and it became one of the central themes of paintings from this period. The royal hunt in India eventually became a form of ritualised warfare in which rulers and their vast entourage of courtiers, guards and beaters mercilessly hunted a diminishing population of wild animals. With the arrival of photography in the 1870s, the Hindu courts began documenting their hunting trophies, i.e. the kill, and it became a favoured expression of power, reach and domination. One can find numerous photographs of tiger skins draped on the floor as a carpet or hung on the walls in palaces and courts. 
Tiger hunting became the hobby of British colonists in India as well. It was an opportunity to flaunt their wealth by hosting large hunting entourages of both Europeans and Indians. In these gatherings, hunters competed to kill the largest, most dangerous and rarest animals, of which the tiger was most sought after. Under imperial control, tiger hunting became a symbol of Britain's dominance over native rulers. Allegorical paintings from the time reflect this political ideology, depicting India as an untamed, ferocious, man-eating tiger and the British Empire as the white hunter. 
India was once a habitat for around 40,000 tigers, today it has less than 3000. Historians believe that the royal hunting practice through the ages — especially the use of firepower in the colonial period — is one of the primary reasons for this steep and tragic decline.