Intricately carved flower petals made of precious stones glint as sunlight strikes the ivory-white marble facade of the Taj Mahal. Flowers, scholar Ebba Koch says, were central to the decorative scheme of the Taj Mahal, because they symbolised the verdant flora of the Paradise that Mumtaz Mahal — for whom the structure was built as a mausoleum — would find herself after her death. Artisans used the complex technique of pietra dura, inlaying coloured stones to create permanent flowers that, according to the seventeenth-century poet Kalim, would remain in perpetual bloom at the mausoleum.
Said to have been originally developed and perfected by Florentine artists in sixteenth-century Italy, pietra dura, meaning "hard stone" in Italian, is a technique wherein precious and semi-precious stones are cut, polished and inlaid — generally on hard stone, such as marble — to represent an image.
The Mughal emperor Shah Jahan was a strong proponent of the technique, which had been adapted into the local Mughal style and came to be known as parchin kari, literally meaning 'driven in'. Some scholars believe that Italian artisans taught local artisans at Mughal workshops, while others think that local artisans might have learnt it themselves since they were already skilled in inlay techniques that employed softer stones.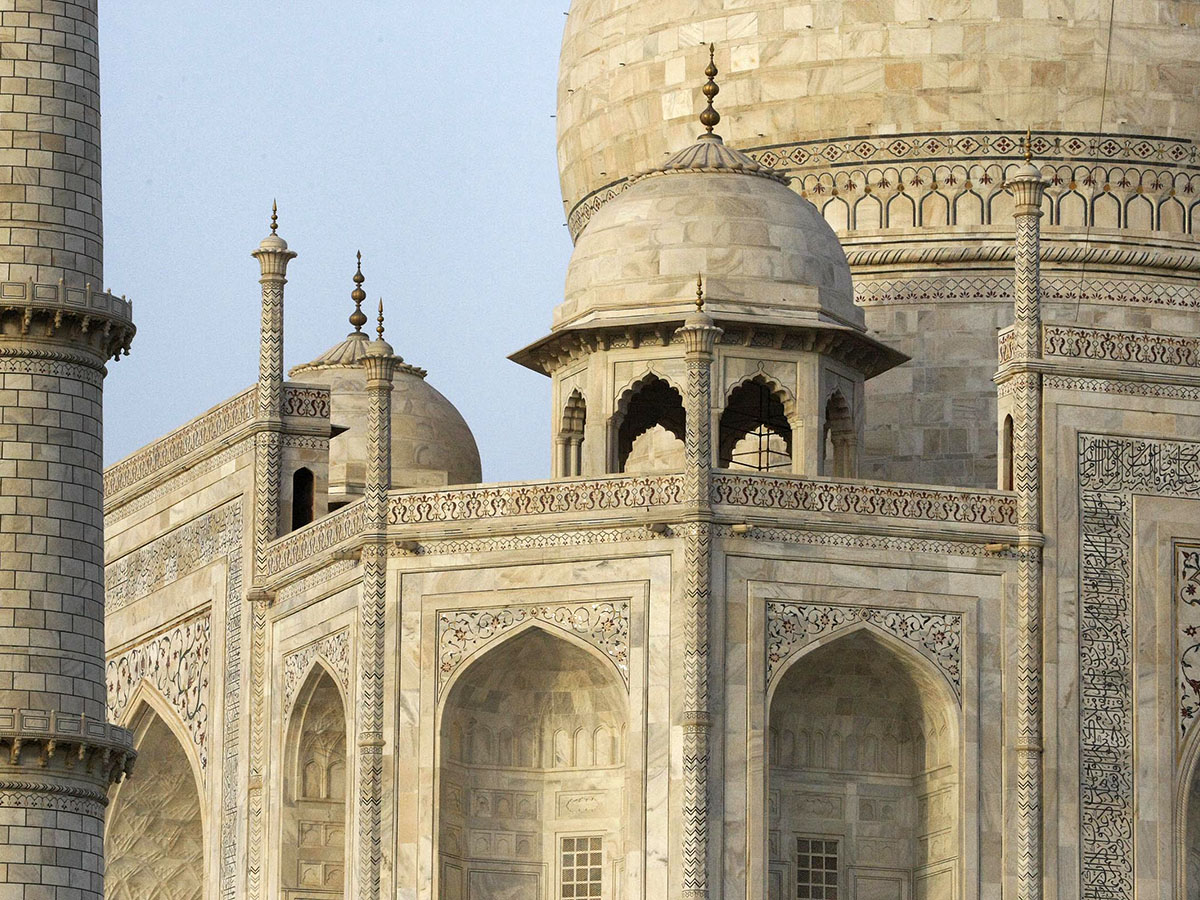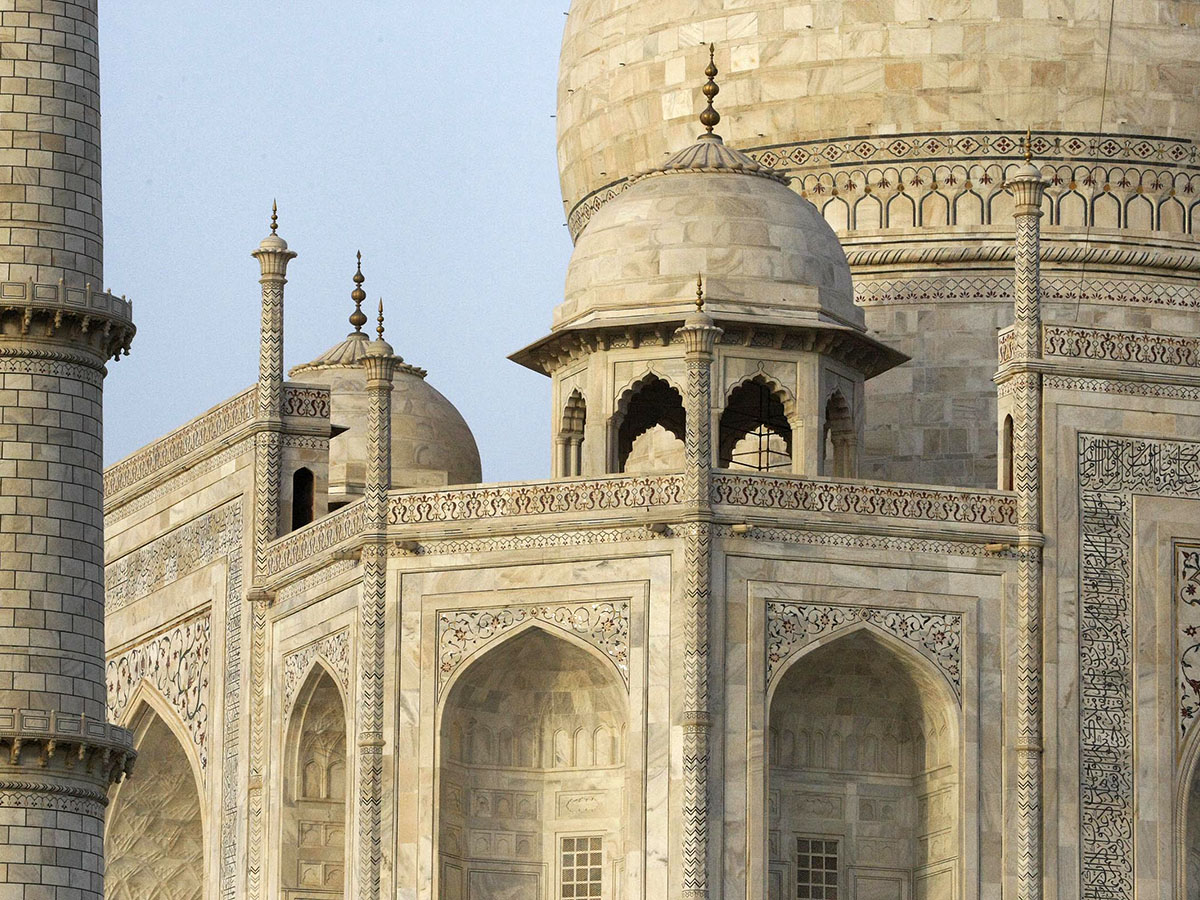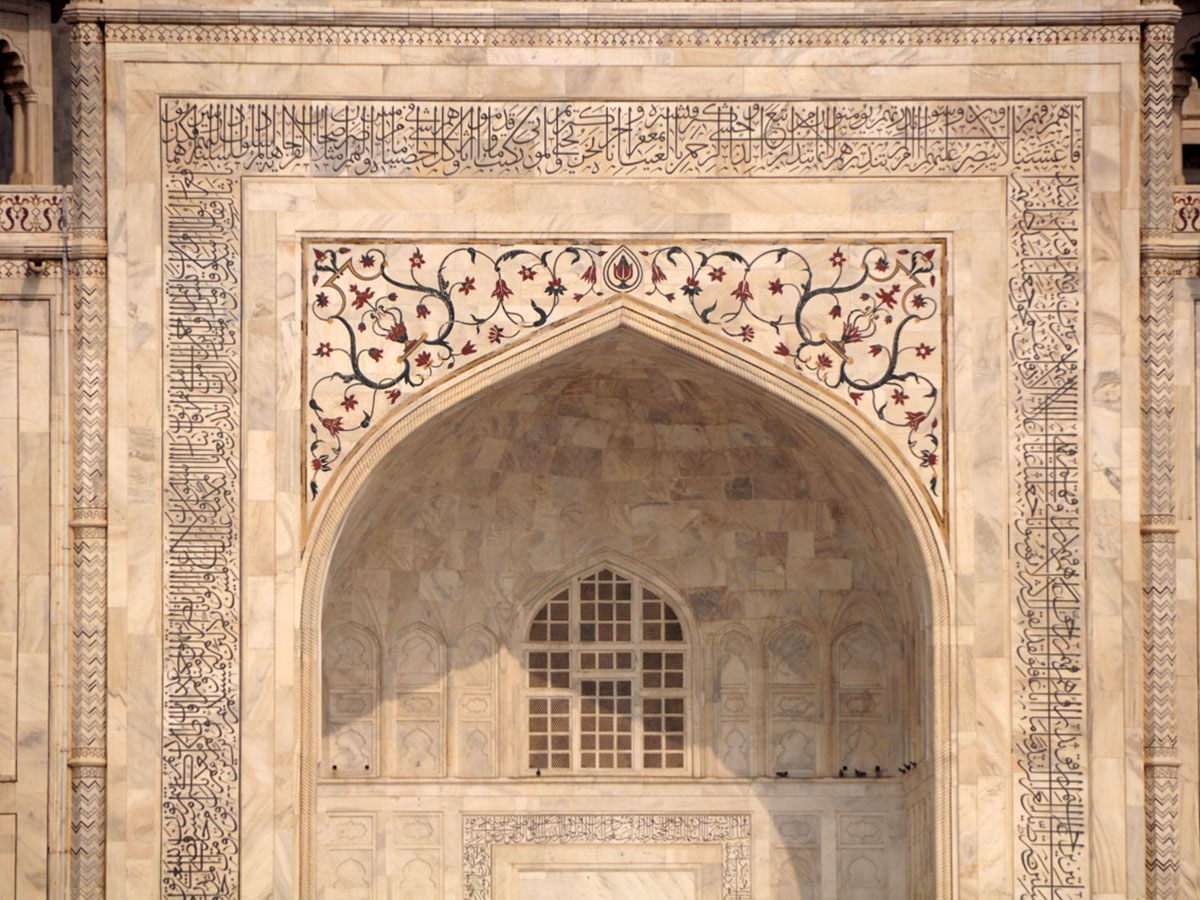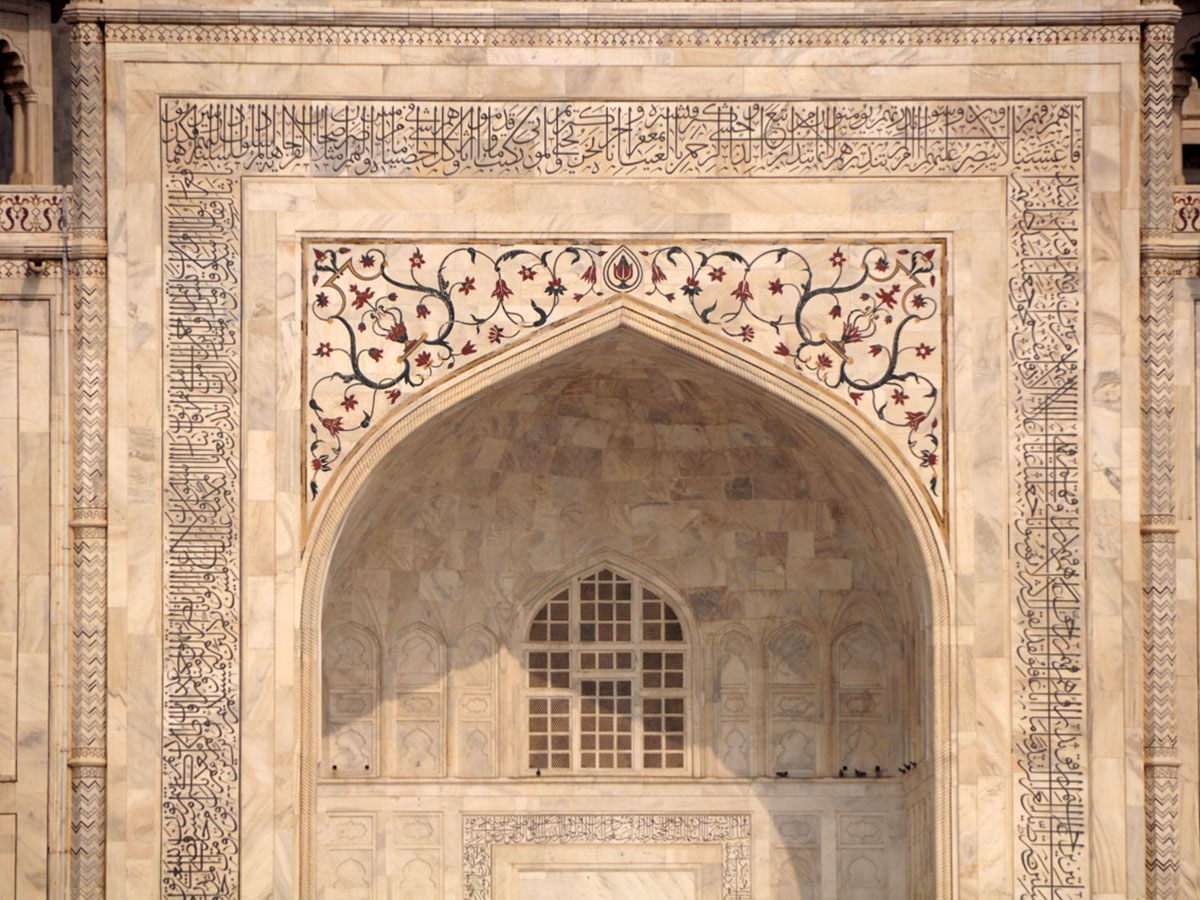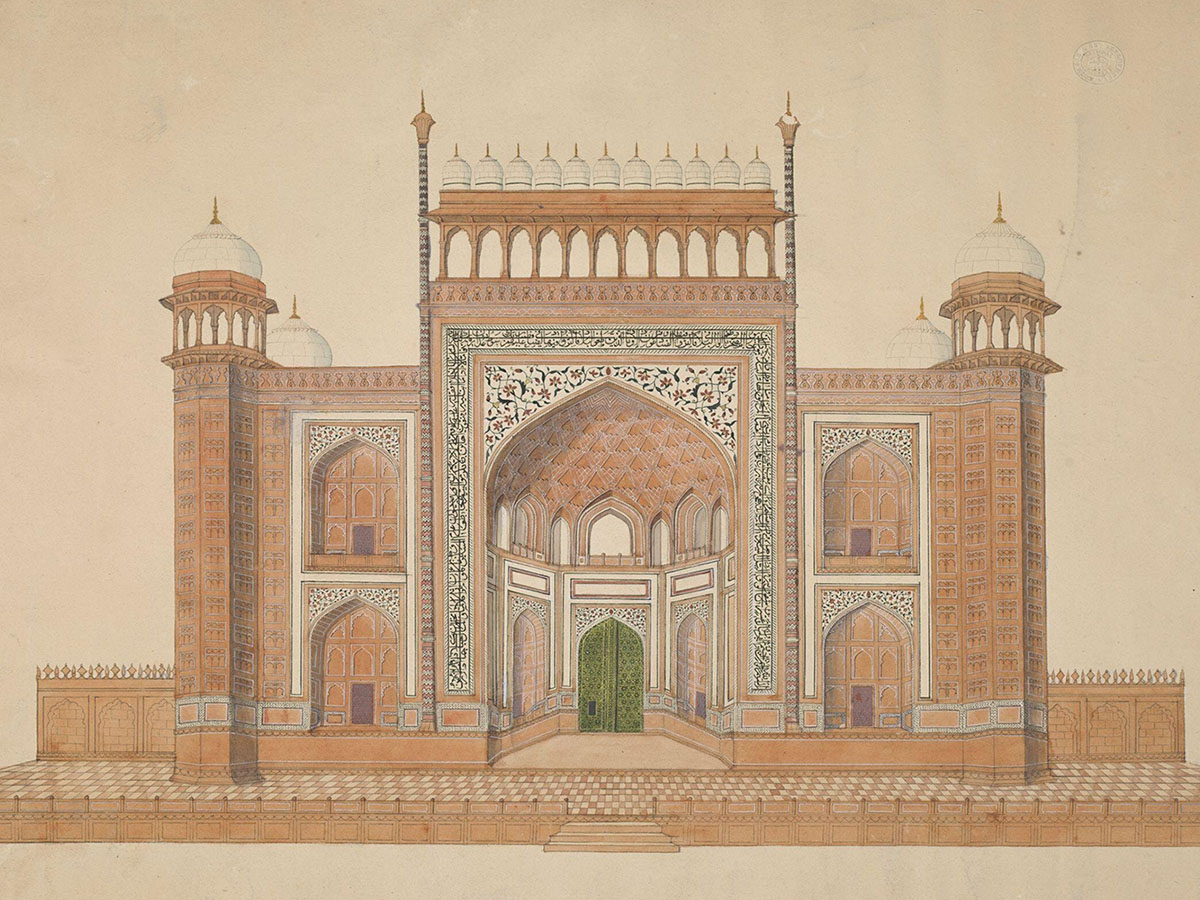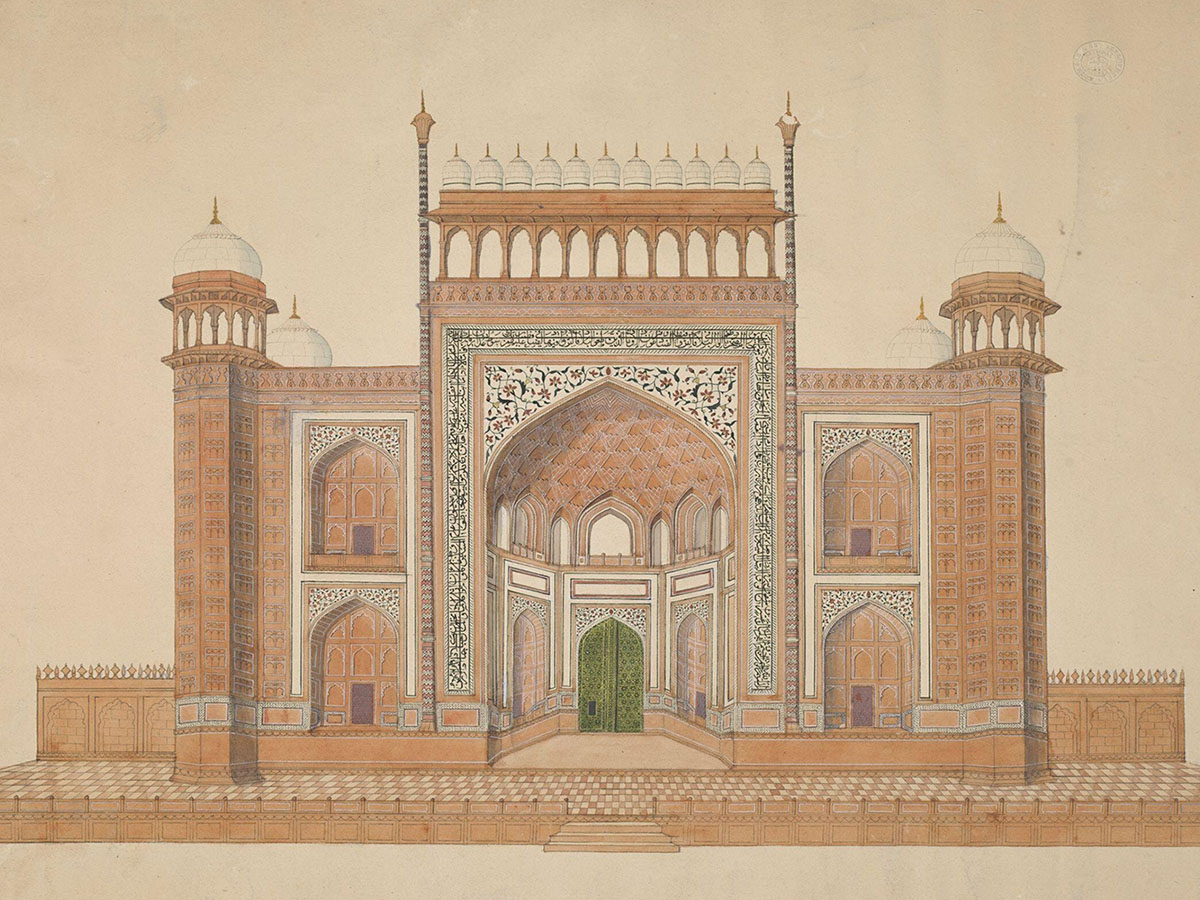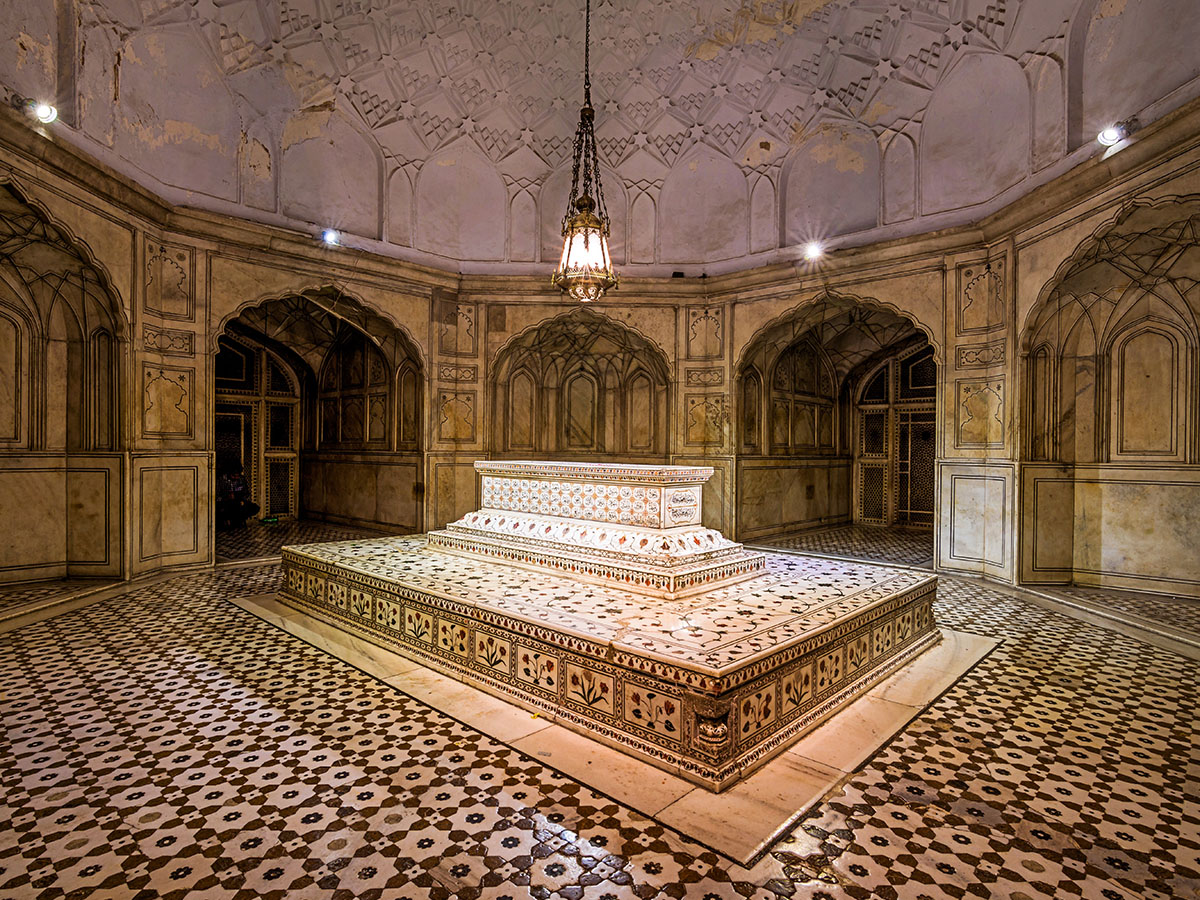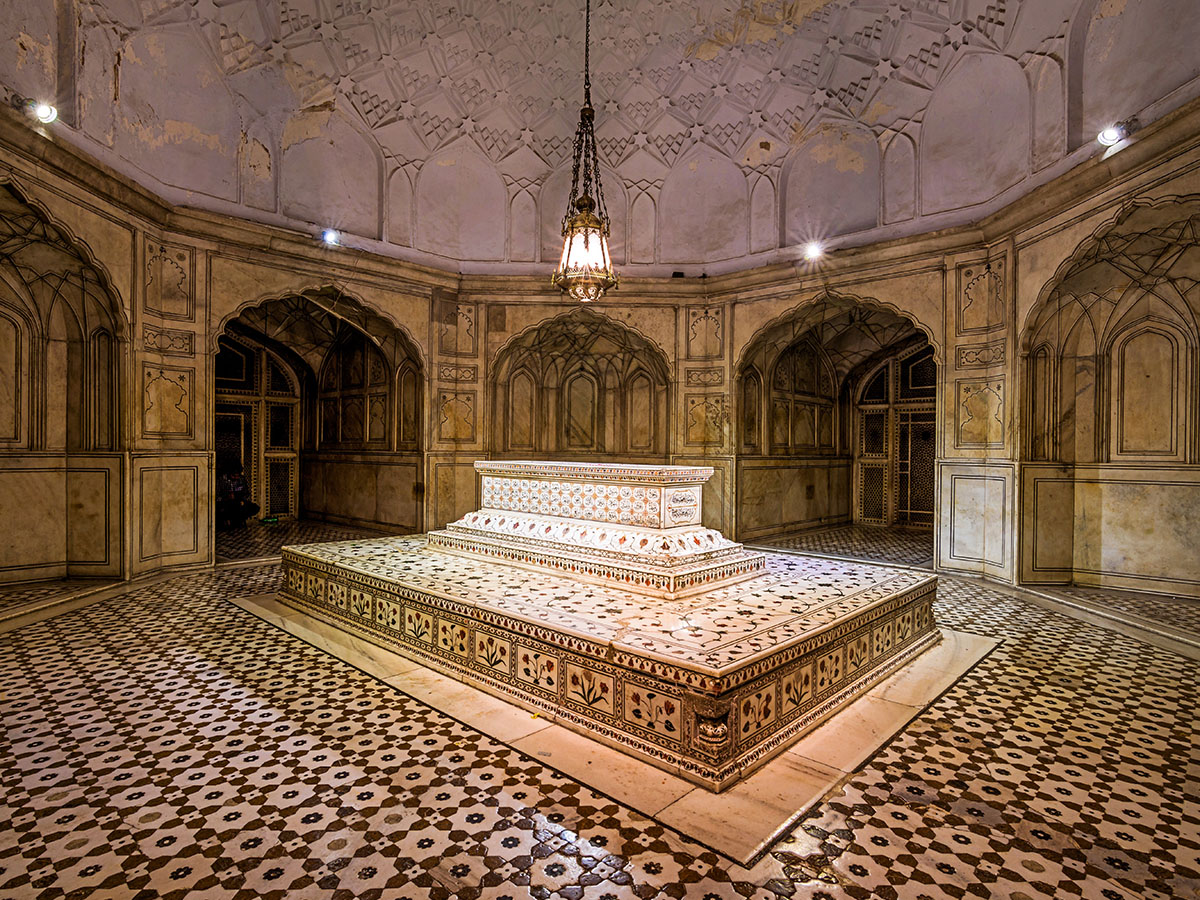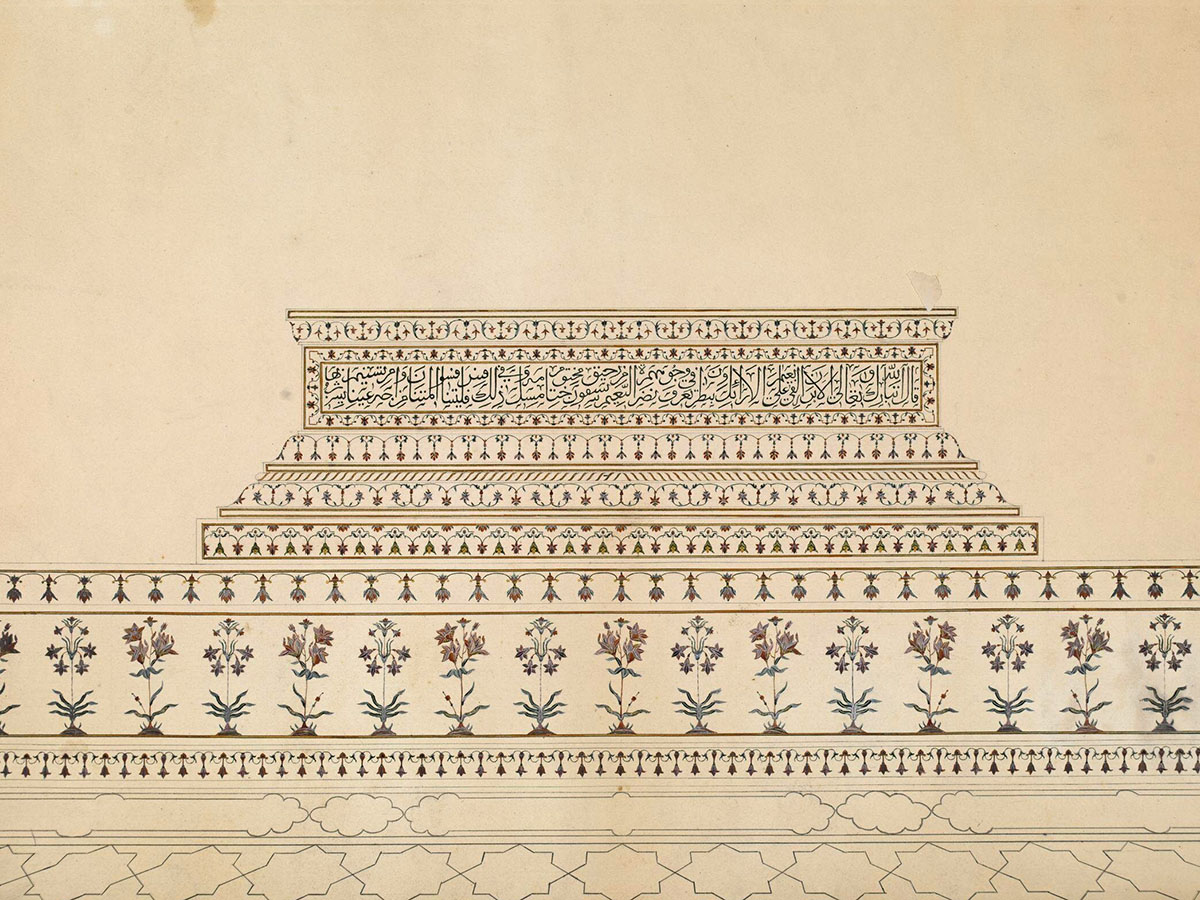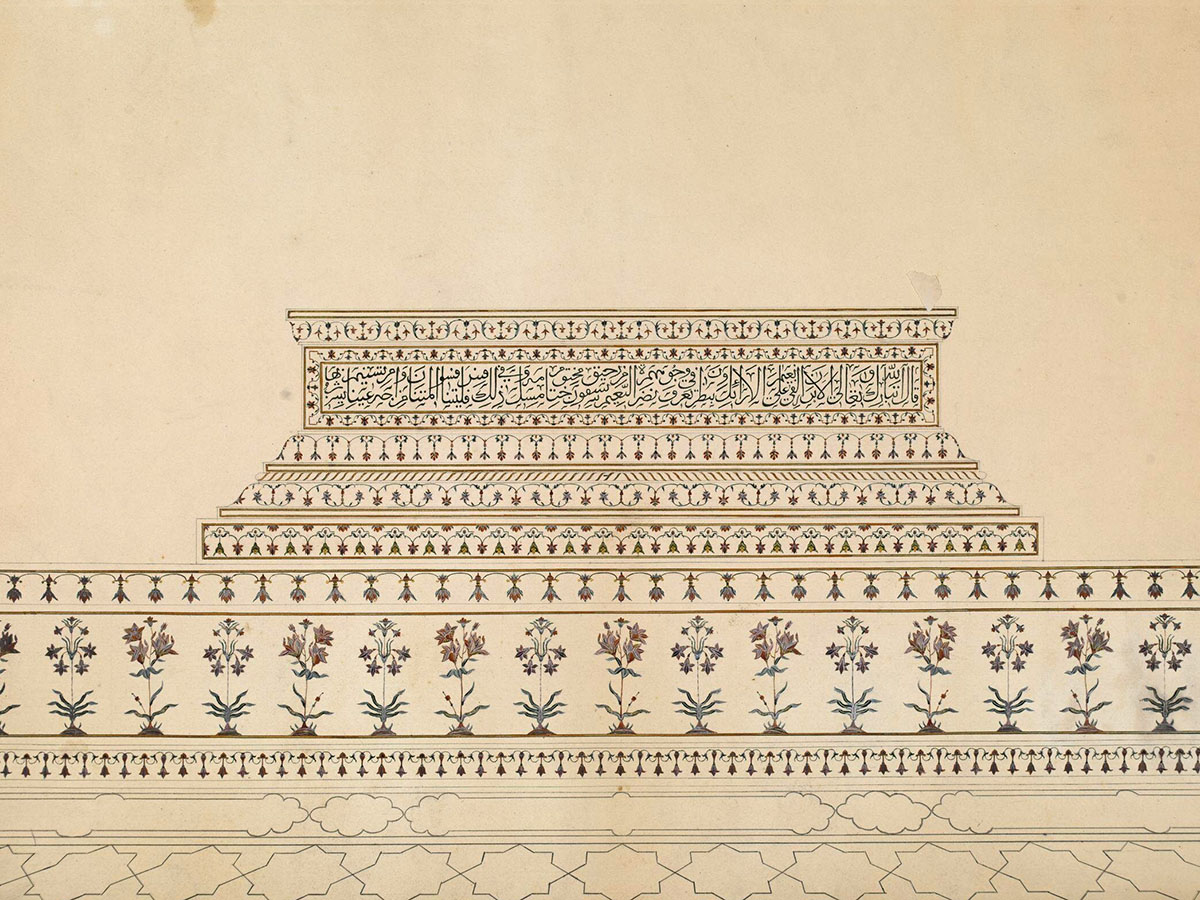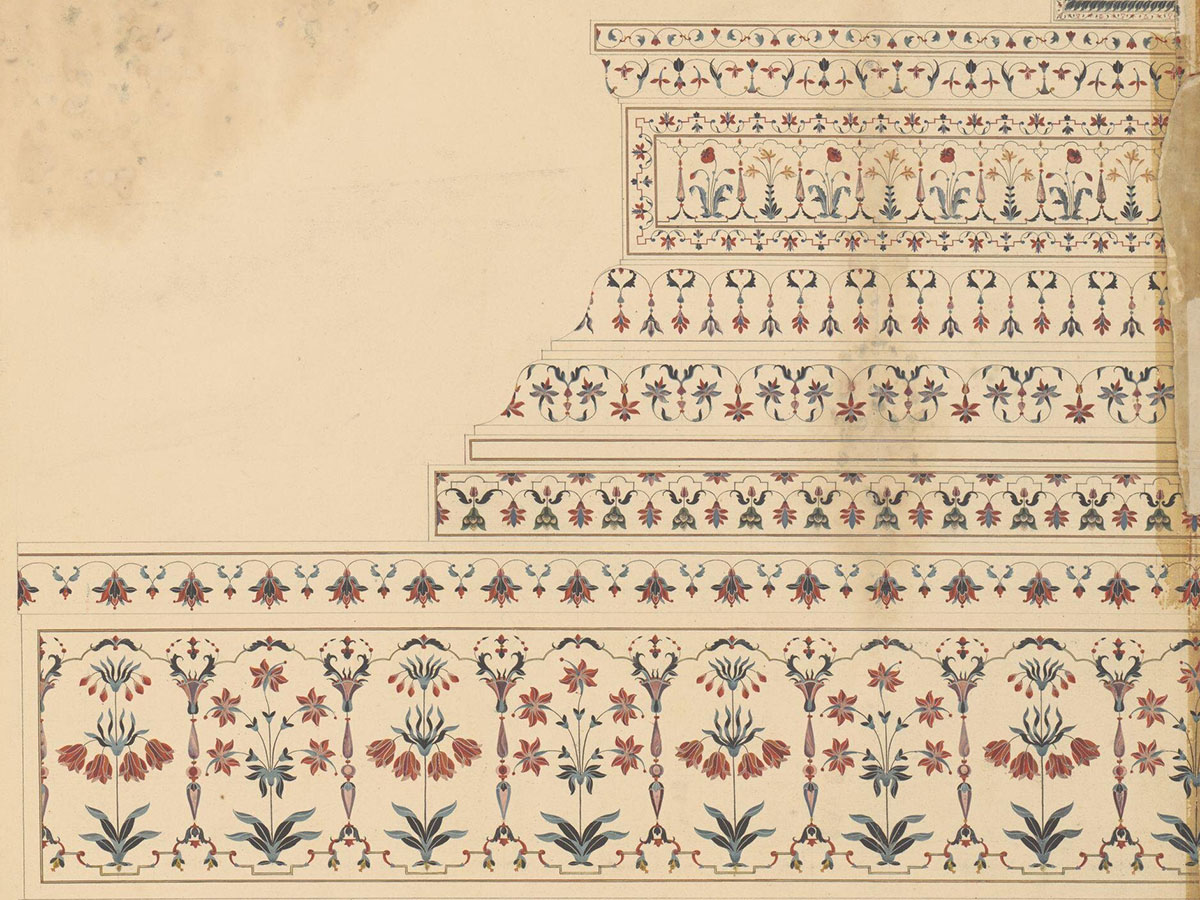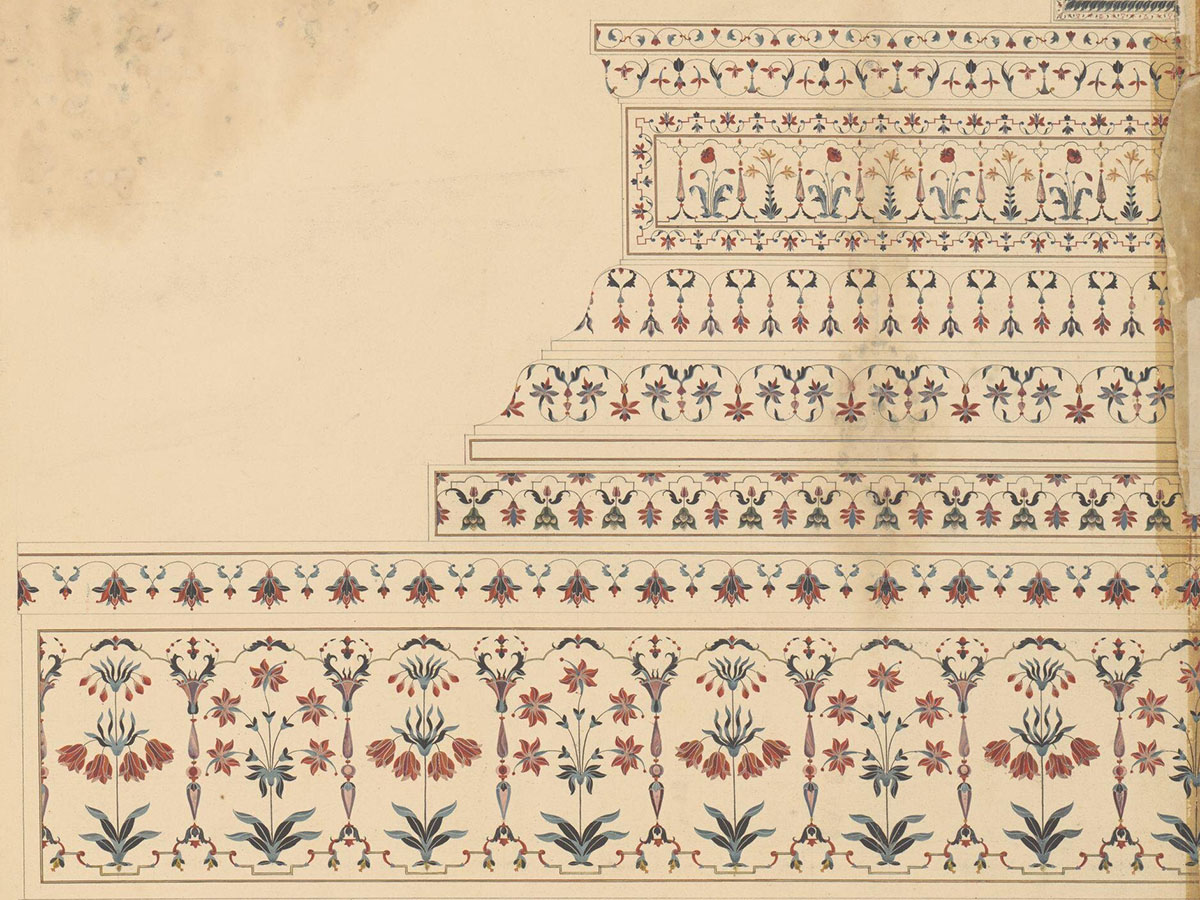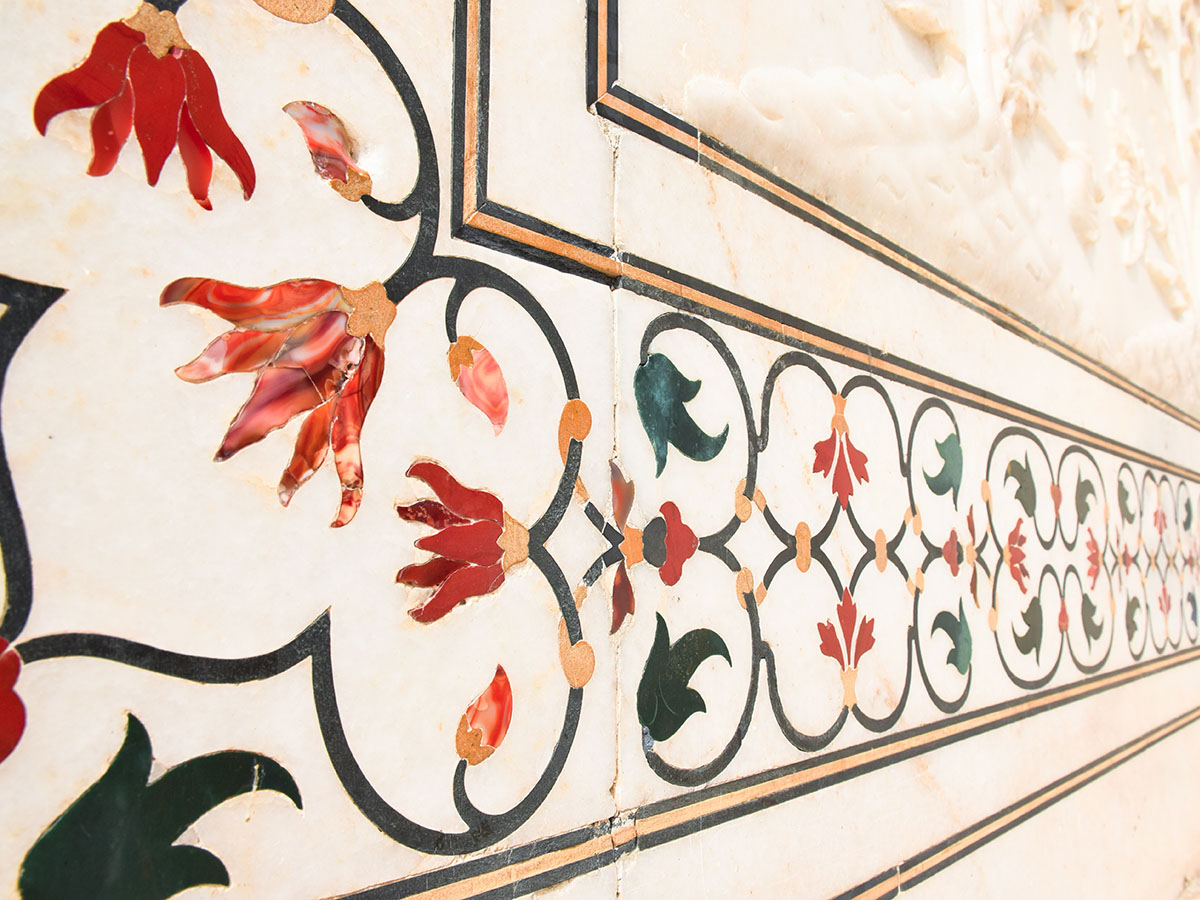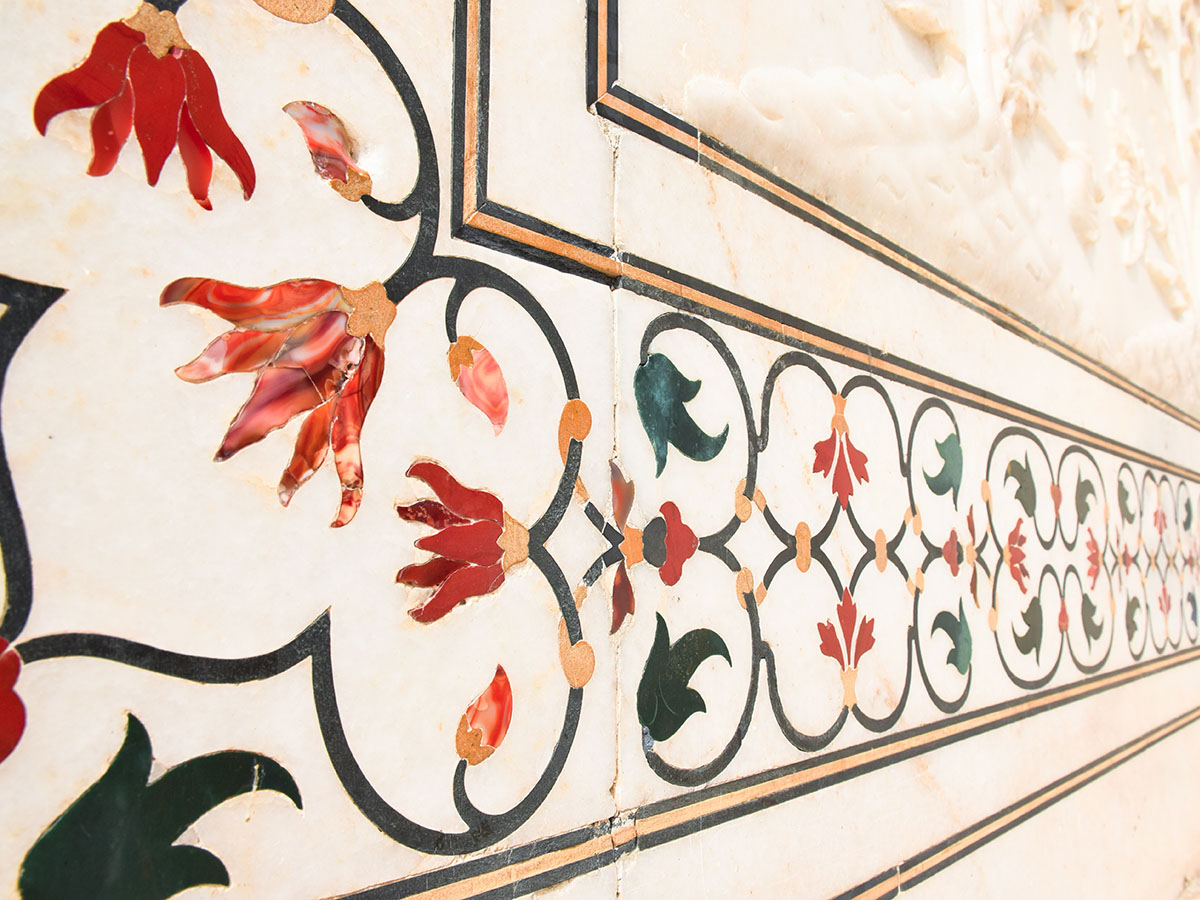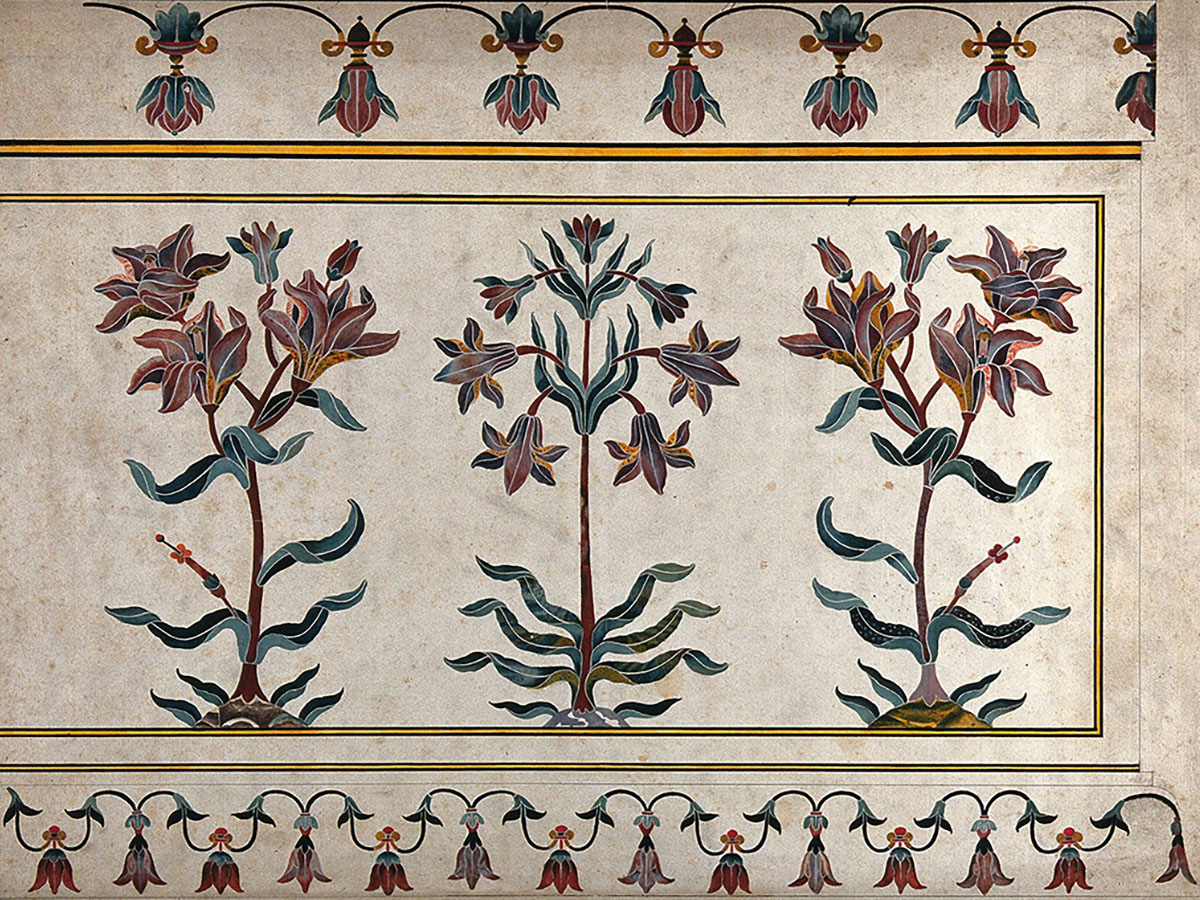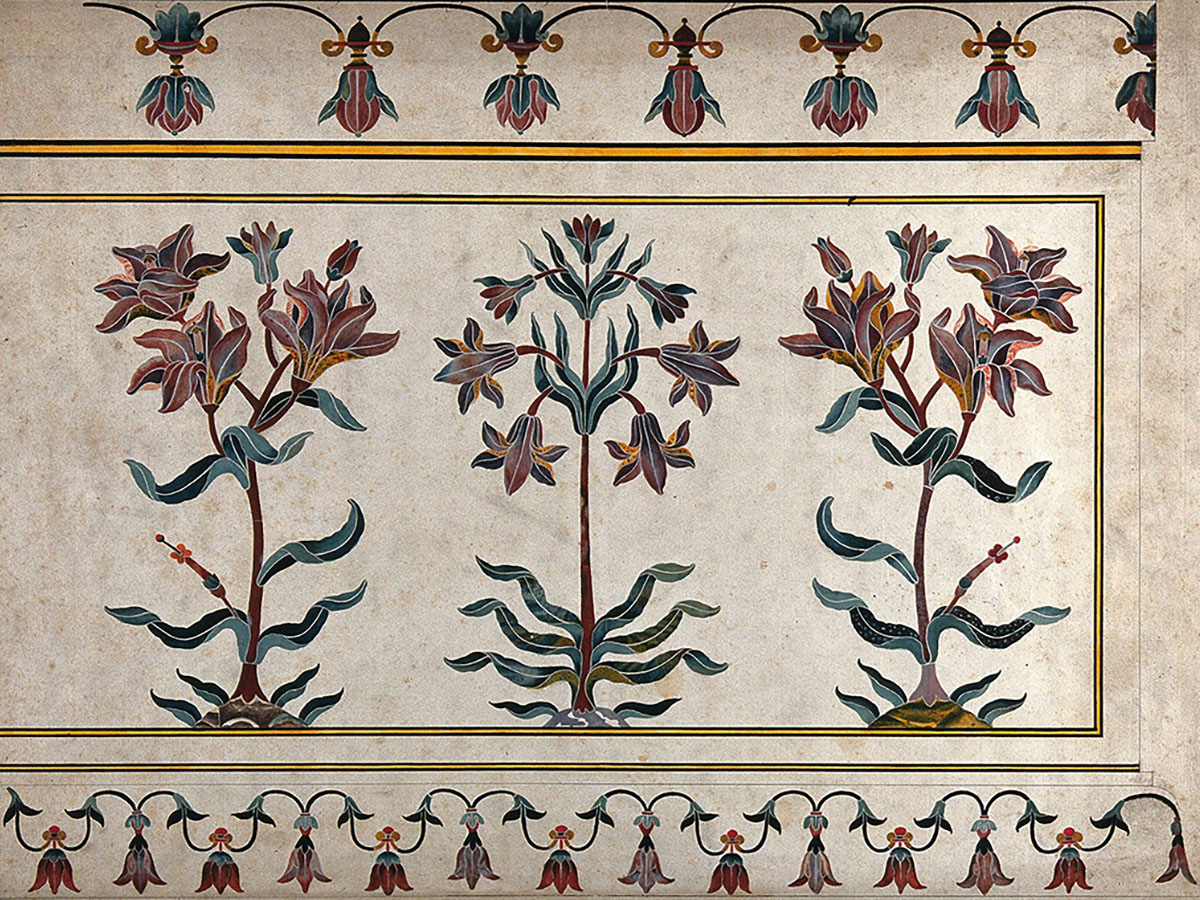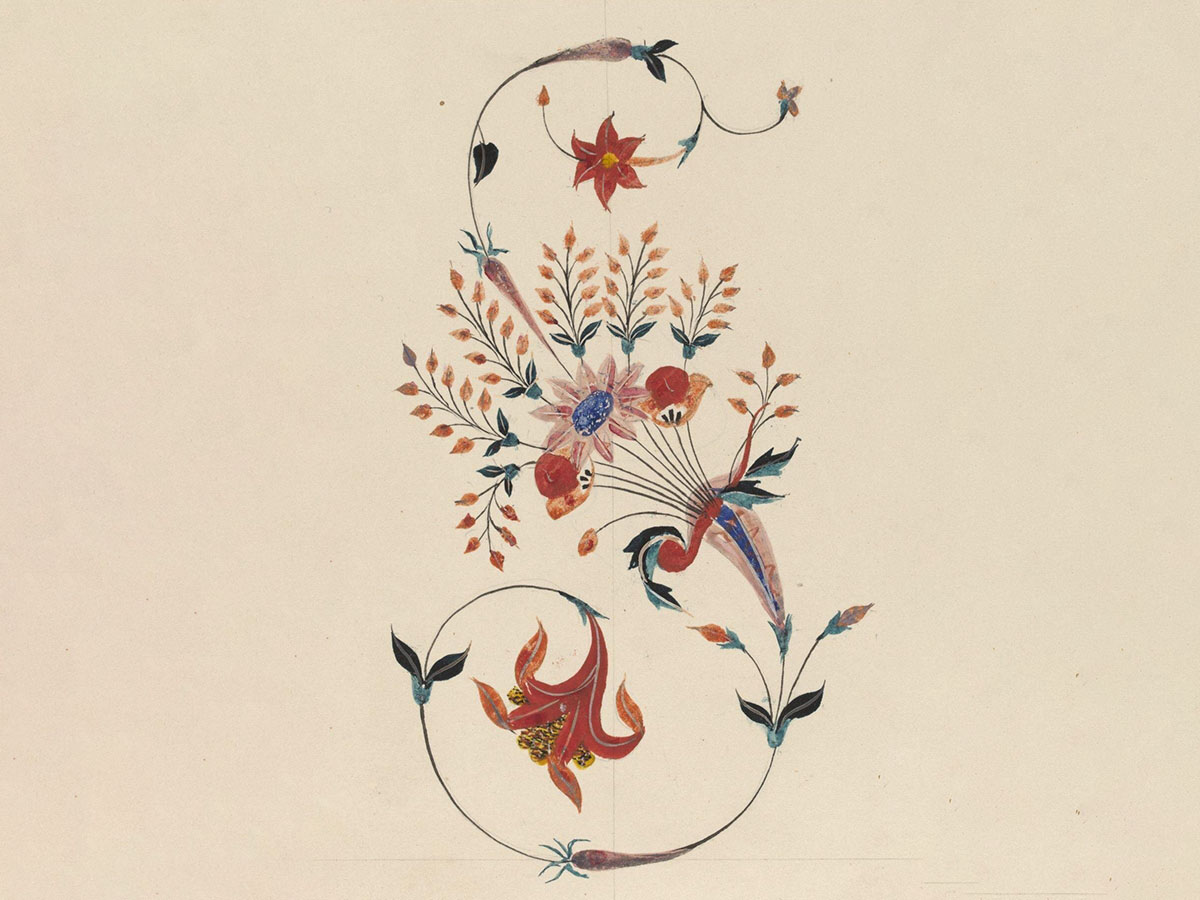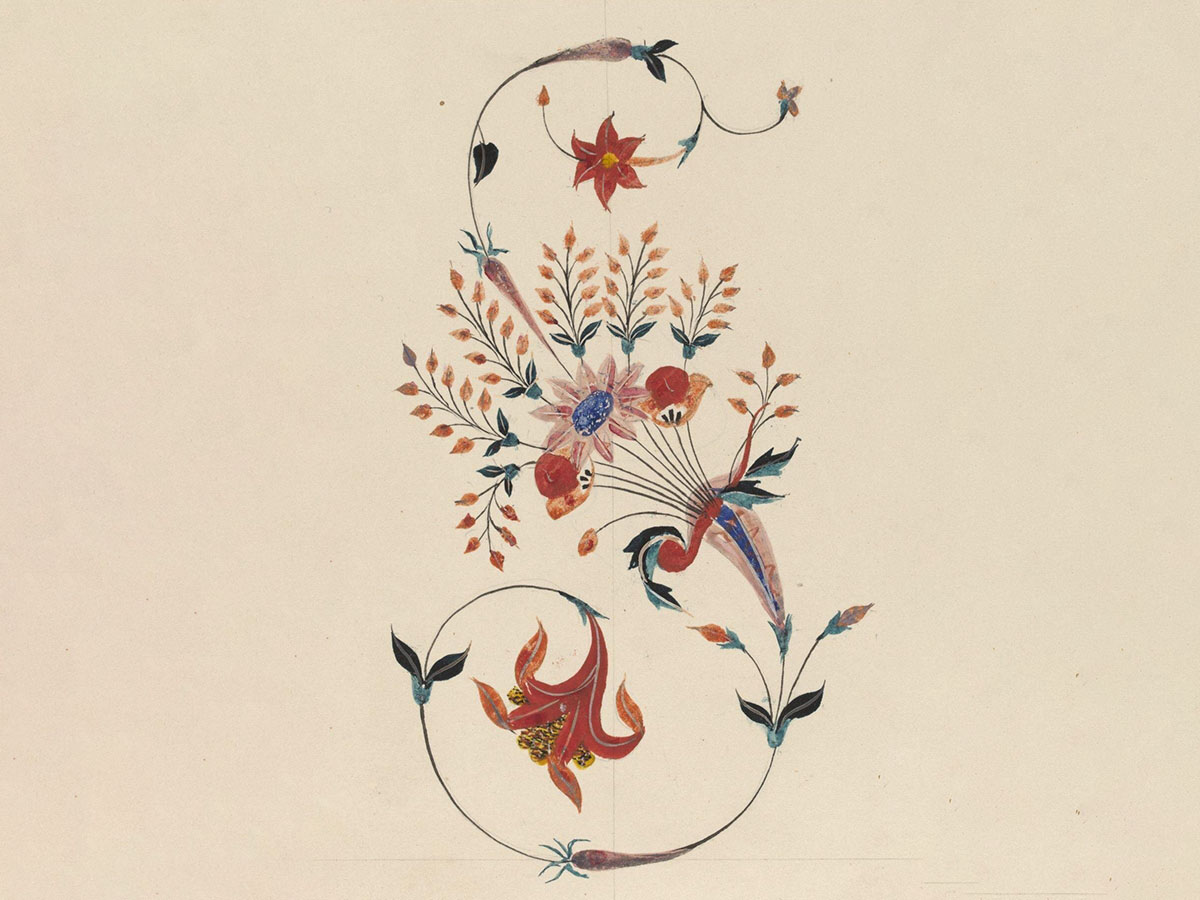 While we still do not know which of these versions is true, a fascinating example of an Italian or Italian-inspired pietra dura panel appearing in a Mughal context is that of a tablet, dating to 1648, depicting the Greek mythological figure, Orpheus, set into the back wall of Shah Jahan's throne at the Diwan-i-Aam in the Red Fort in Delhi, along with 318 other panels of inlay.  
Intricate designs on architectural structures built in the seventeenth century often featured geometric and floral decorations created using the parchin kari technique. The Tomb of Itimad-Ud-Daula, commissioned by Empress Nur Jahan for her father, for instance, features polychromatic geometric designs, flowers and decorated vases using the technique.
It is the Taj Mahal, however, that undoubtedly harbours the most refined and elegant execution of the indigenised pietra dura on a monument. The remarkable facade of the mausoleum is heightened by the presence of a variety of colourful flowers that are interlocked with the white sang-i-marmar marble. Semi-precious stones such as lapis-lazuli, agate, bloodstone, carnelian, jade and quartz are used alongside clay-slate, variegated yellow limestone and marble in the designs. While geometric motifs decorate the walls of the Taj Mahal, the central chamber is adorned with an abundance of intricately designed flowers. The cenotaphs of Shah Jahan and Mumtaz Mahal, too, are replete with floral motifs on marble. Similar motifs can also be seen on the cenotaph of Jahangir, housed in his tomb in Shahdara, Pakistan. 
Still blooming as brightly as when it was first made, the floral ornamentation at the Taj Mahal has now inspired an entire industry of marble souvenirs and objects inlaid with stones that have become synonymous with the crafts of Agra.