Offering a rare glimpse into the interior world of aristocratic women, Francesco Renaldi's late eighteenth-century painting, Muslim Lady Reclining, features a young lady, presumed to be the wife of an English merchant living in Dhaka (present-day Bangladesh).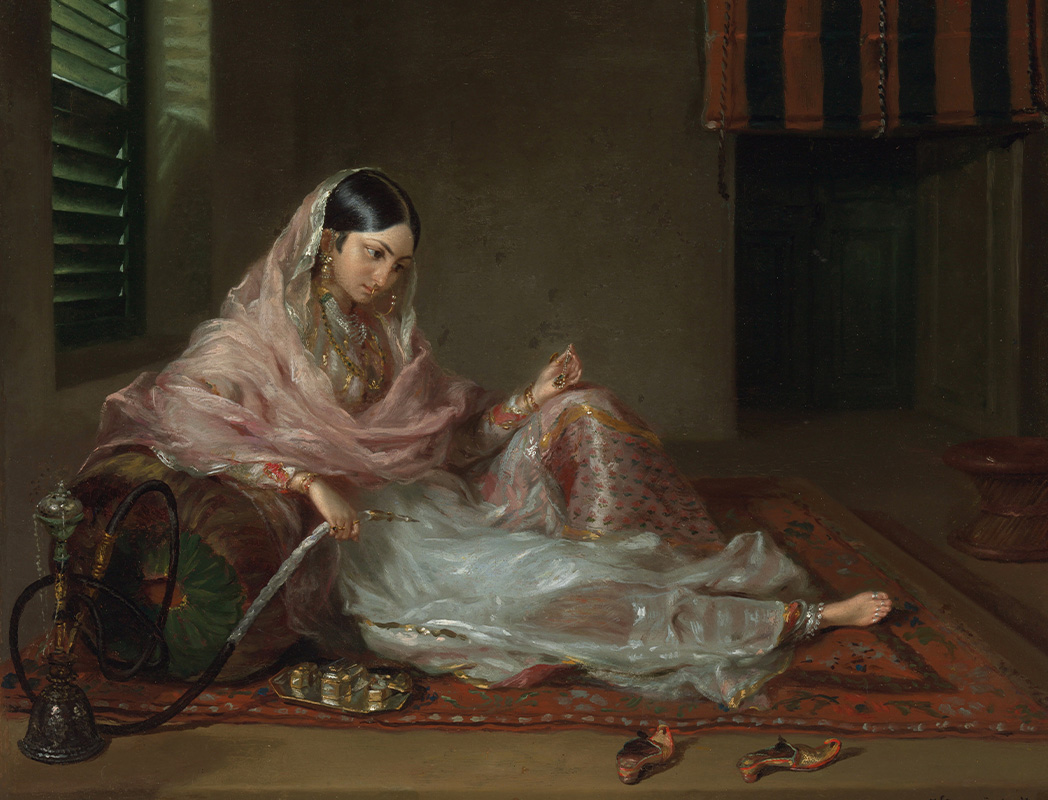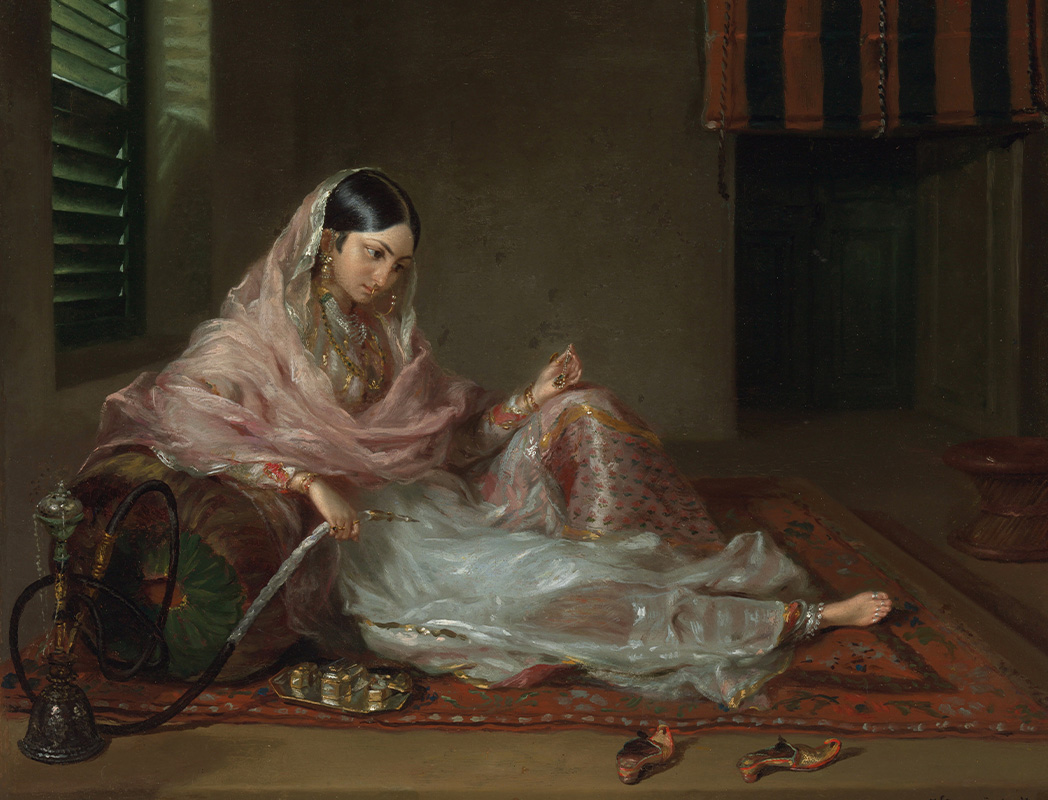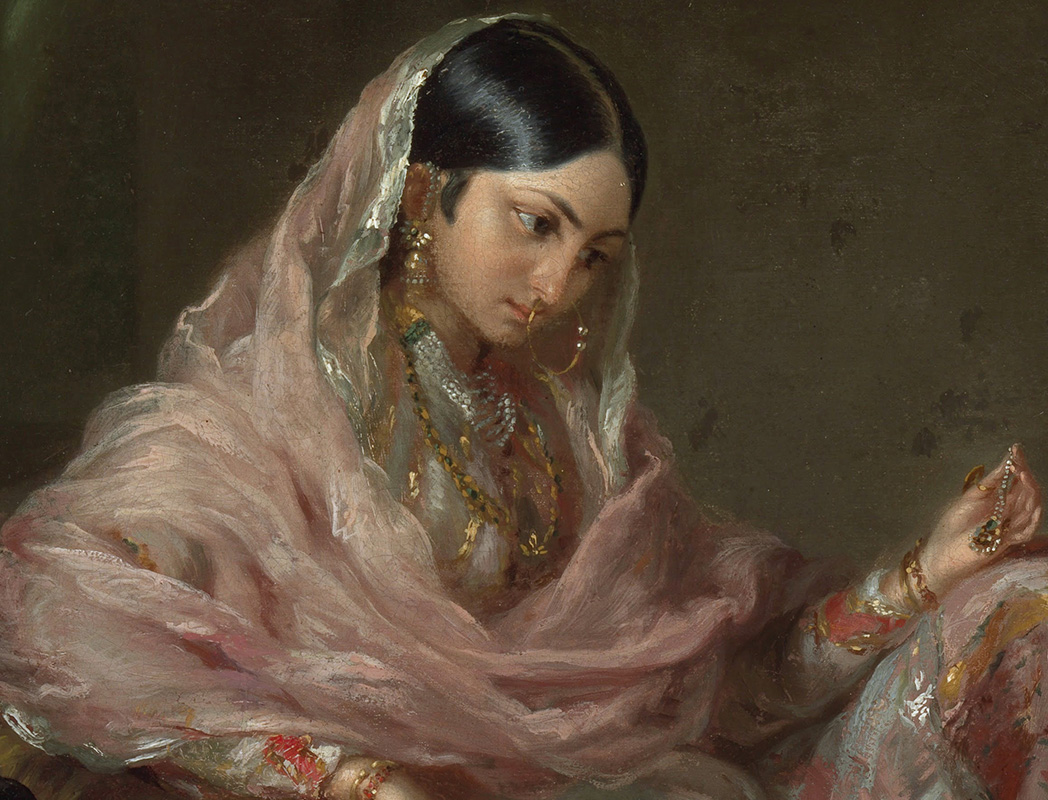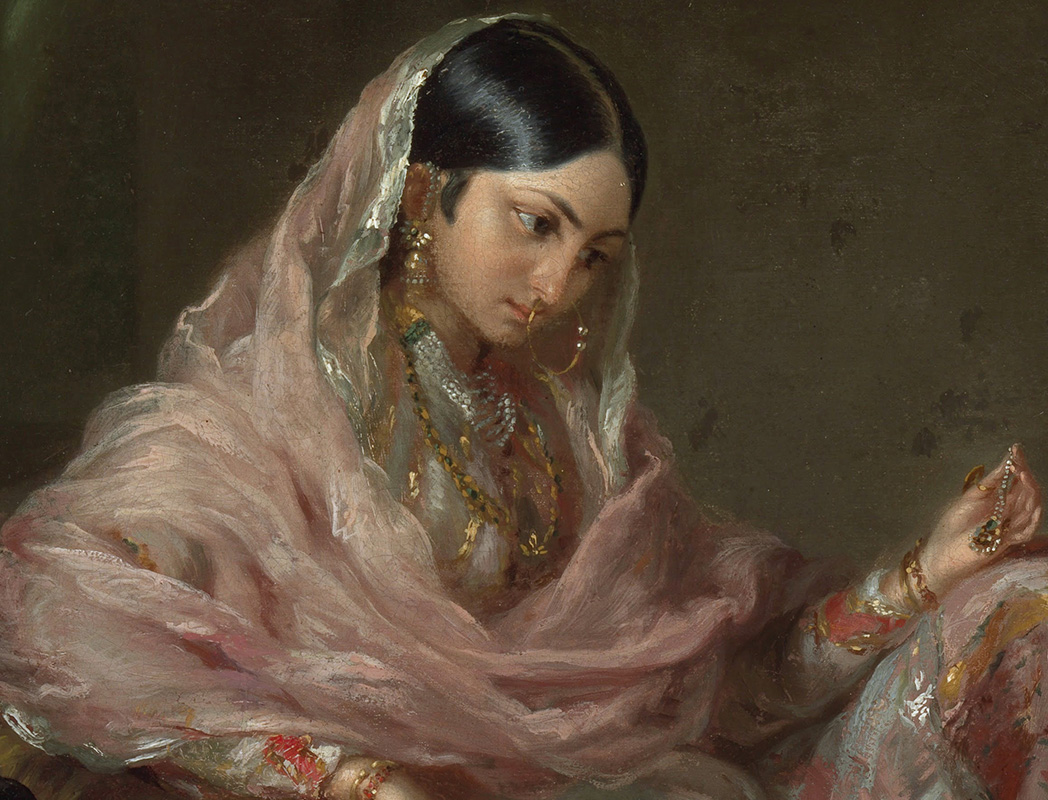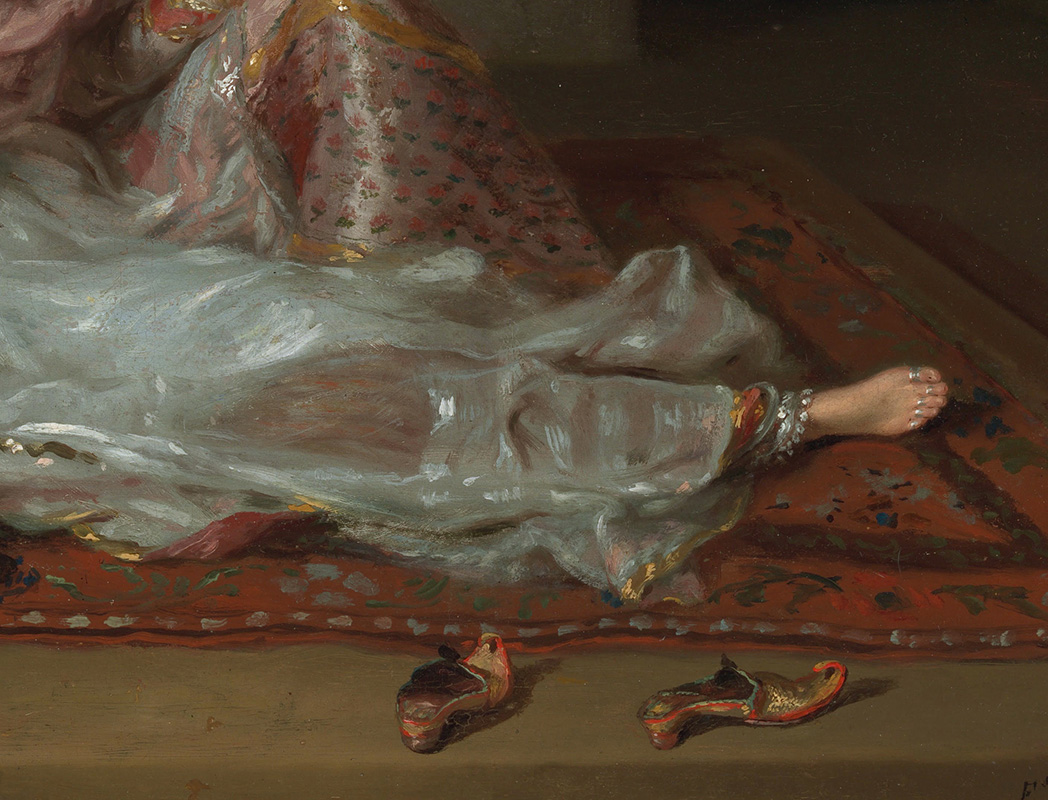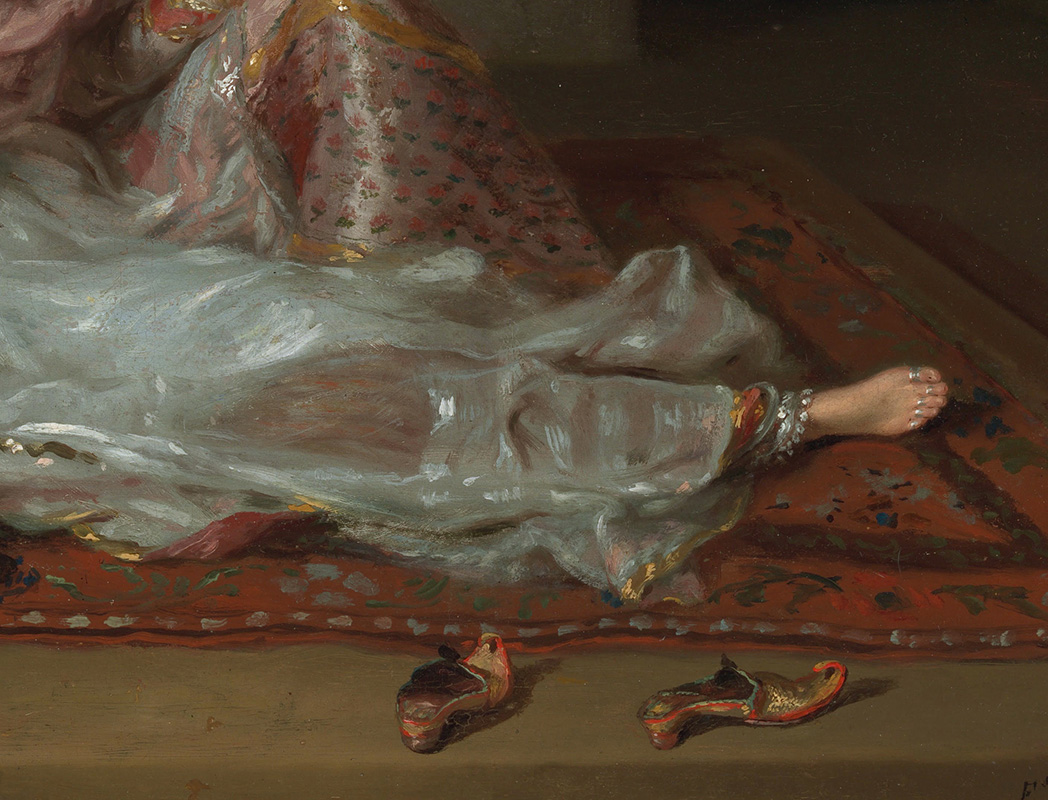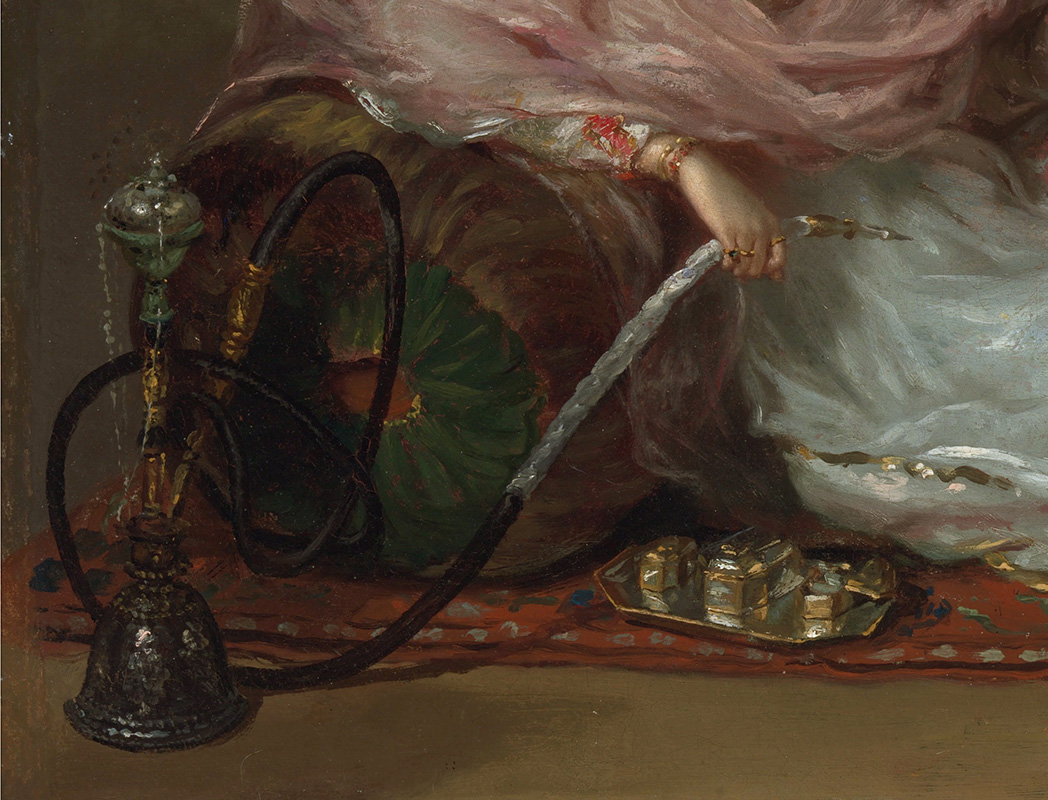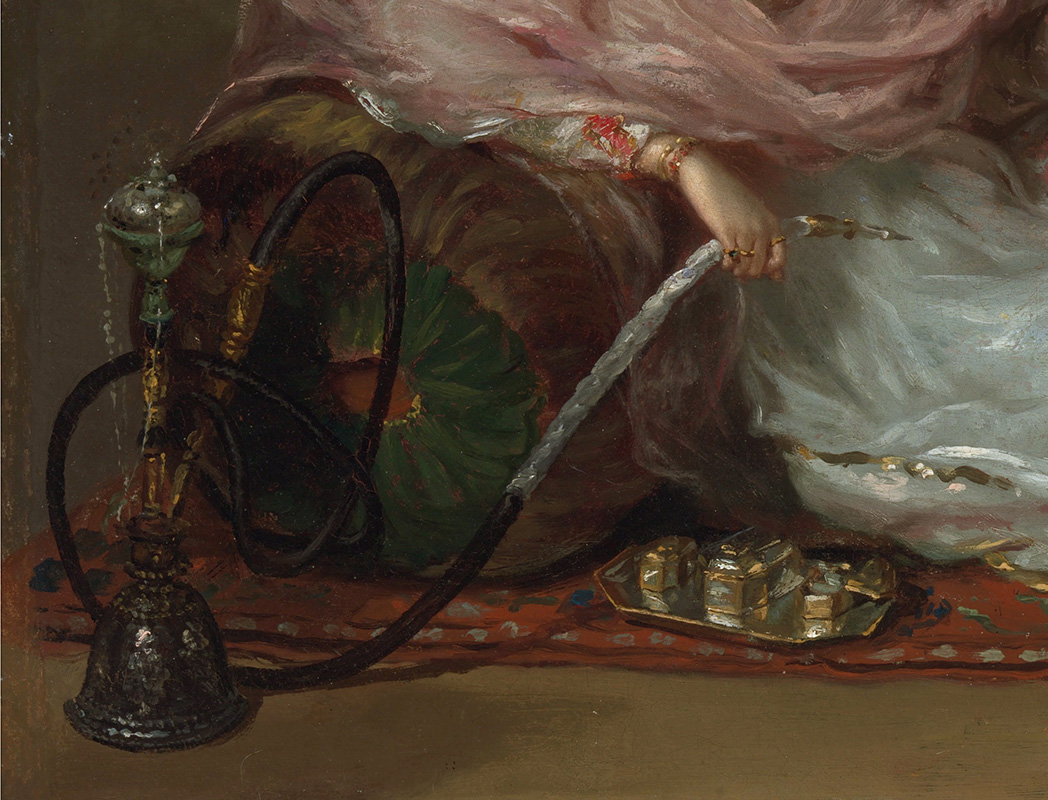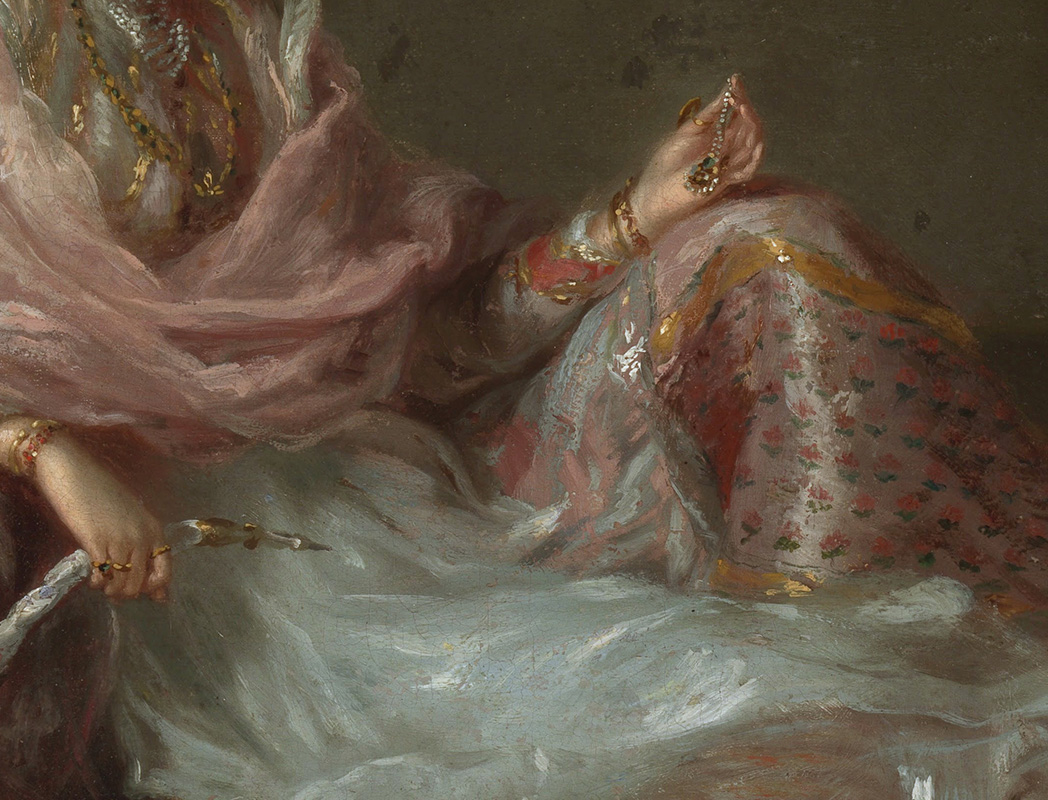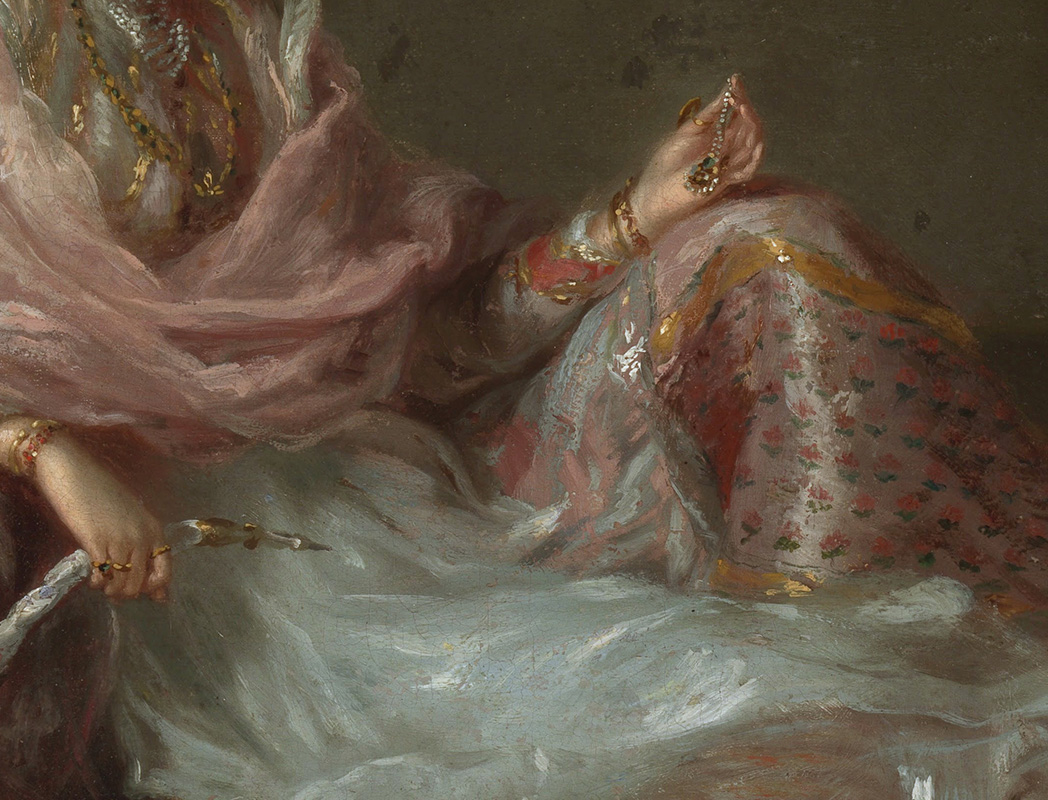 Relaxing in her bibikhana (women's quarters), she embodies a sense of repose and splendour through her languid posture and opulent dress. We see her resting against an ornate bolster with her bare feet laid on a patterned rug. She holds a hookah in one hand and a jewel in the other, with a paan-daan (cruets for a betel-nut digestive and mildly narcotic preparation) placed beside her. Renaldi's gently-sweeping brush-strokes convey the diaphanous quality of the fine Dhaka muslin that her lavish attire — a white peshwaz (robe) with an inner layer embellished with gold brocade, featuring orange and green motifs — is made of. This is complemented by a rose-coloured dupatta (veil) lined with a silver ribbon that covers her head. Her jewellery — including gold necklaces, anklets, finger and toe rings and a hooped nose ring — and matching jutis (shoes), laying on the floor, contribute to her refined image. The shadows cast by the louvred window above her indicate that this scene is set in the late afternoon and she is shielded from the harsh tropical heat. Lost in thought, her soft gaze reflects her nonchalance, suggestive of her leisurely life. While little is known about the woman herself, the painting gives us a sense of the luxurious lives led within such spaces.
Noblewomen in the country were historically bound by purdah, a system that confined them to private quarters delineated by walls, curtains or screens. It was only by the eighteenth century that a few portraits of the bibis, Indian wives or mistresses of British officers of the East India Company, such as this one, began to be made by European artists. Renaldi, who worked in India for a decade, was among the few European painters who were commissioned extensively to make portraits of British officers and their bibis. Before this, their lives were rarely documented visually, besides in stylised forms within miniature paintings that mostly drew from artists' imaginations. Providing rare insights, these portraits tend to be voyeuristic, conveying idealised and archetypal perceptions of "beauty" and portray lifestyles led by only a small fragment of Indian society.