Safdar Hashmi (1954–89) left behind a rich intellectual and activist legacy through his street theatre troupe that he co-founded at the age of nineteen in 1973. The democratic concerns of this troupe were evident in its very name, Jana Natya Manch (meaning "People's Theatre Front"), or its acronym JANAM (meaning "birth"). They aimed to dismantle systems of caste, class and gender oppression, wielding the art of performance as their weapon.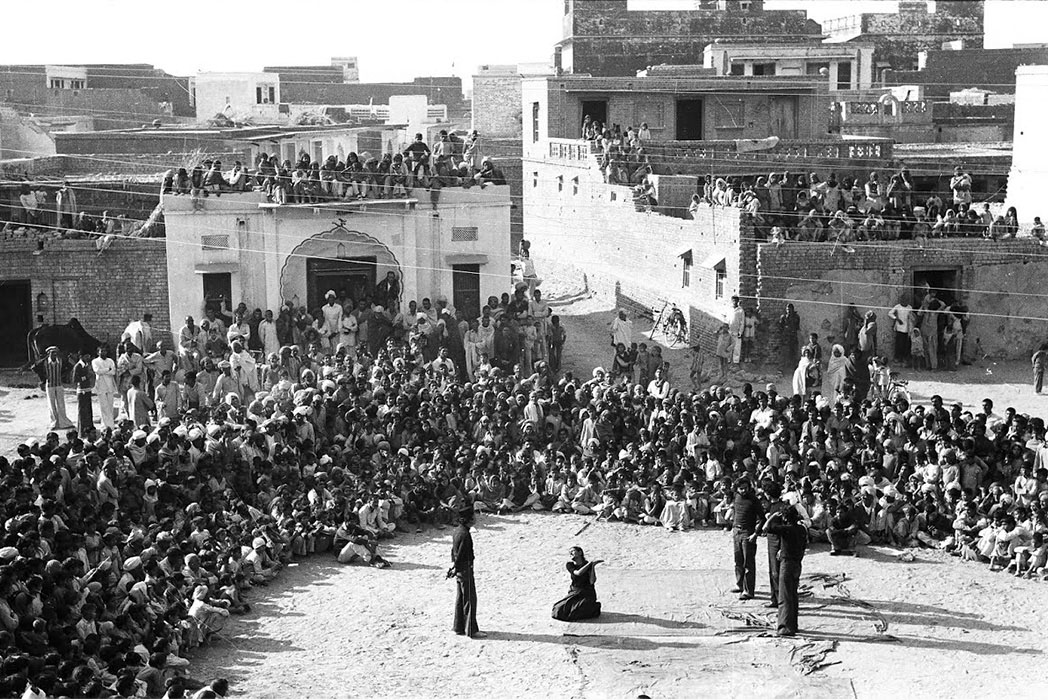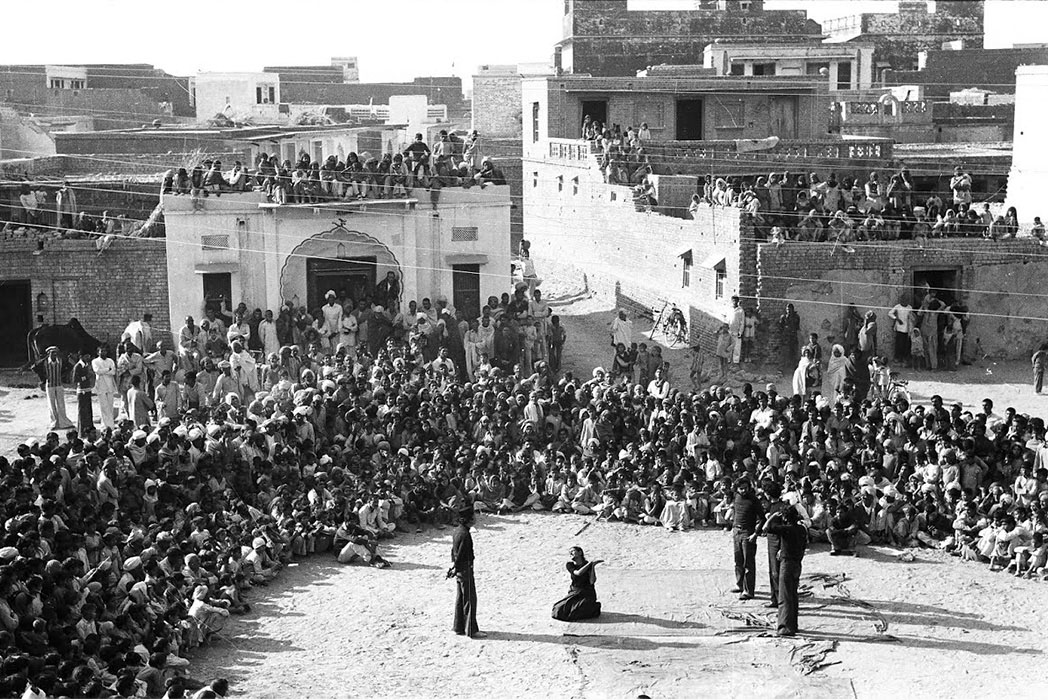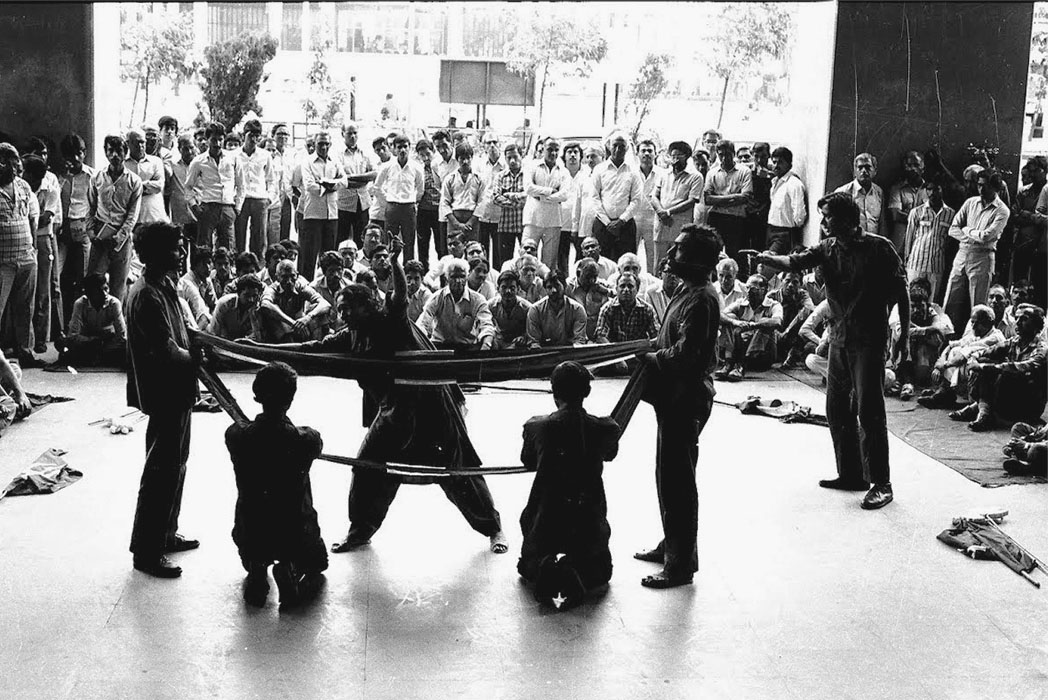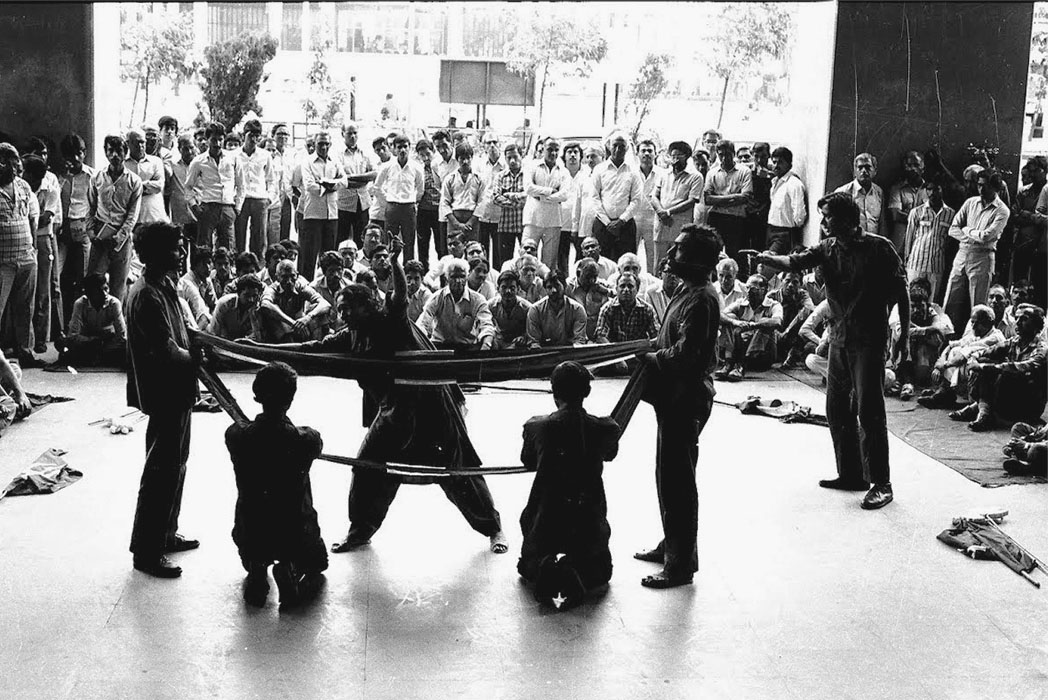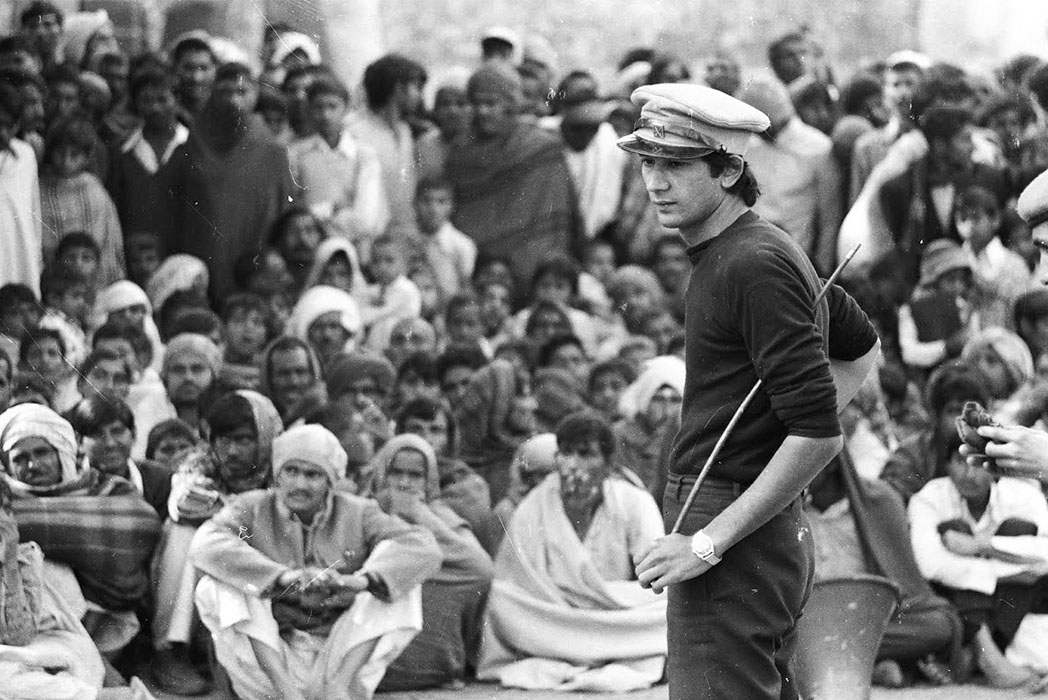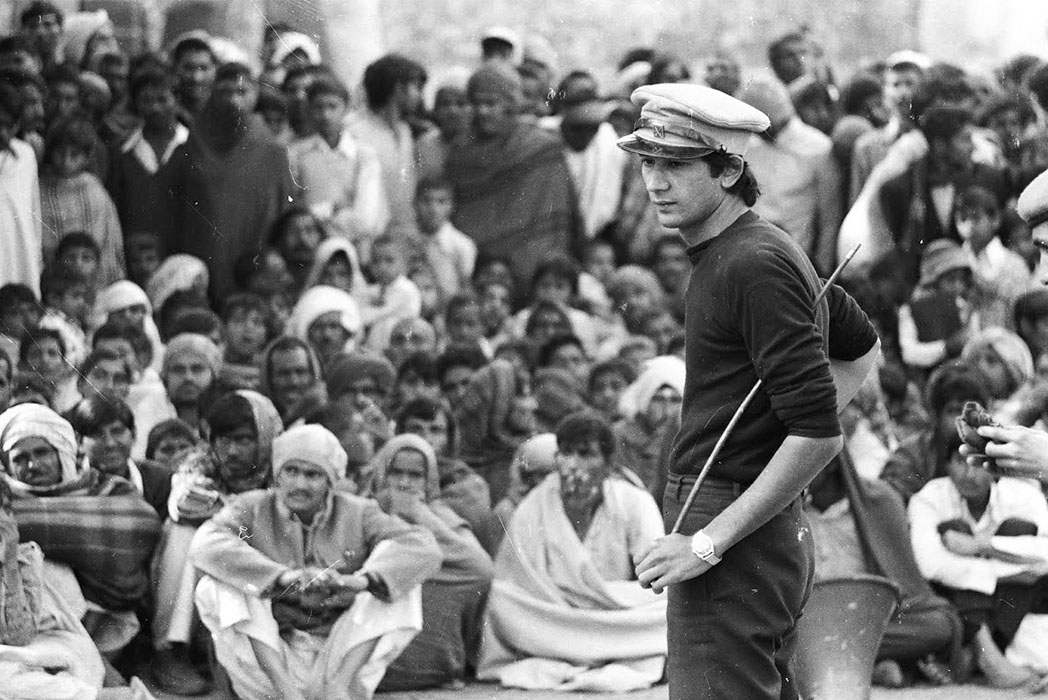 The spark for JANAM's activism ignited in 1978, in the wake of the National Emergency (1975–77), in response to a workers' struggle at a Harig-India factory. The workers' demands were modest — they wanted a parking space for their bicycles and a canteen to make tea. JANAM performed a play titled Machine, which has since been considered the troupe's most evocative and powerful production. The play was re-enacted the following day at a 2,00,000-person rally. The audiences tape-recorded the performance, formed local groups and performed the play in their own languages across the country. 
Over the years, Hashmi's plays became widely known for incorporating traditional folk songs he learned as a child. Drawing on these indigenous cultural practices, JANAM occupied a unique space between the aesthetic realm as a popular art form and as a mode of protest through the messages they communicated.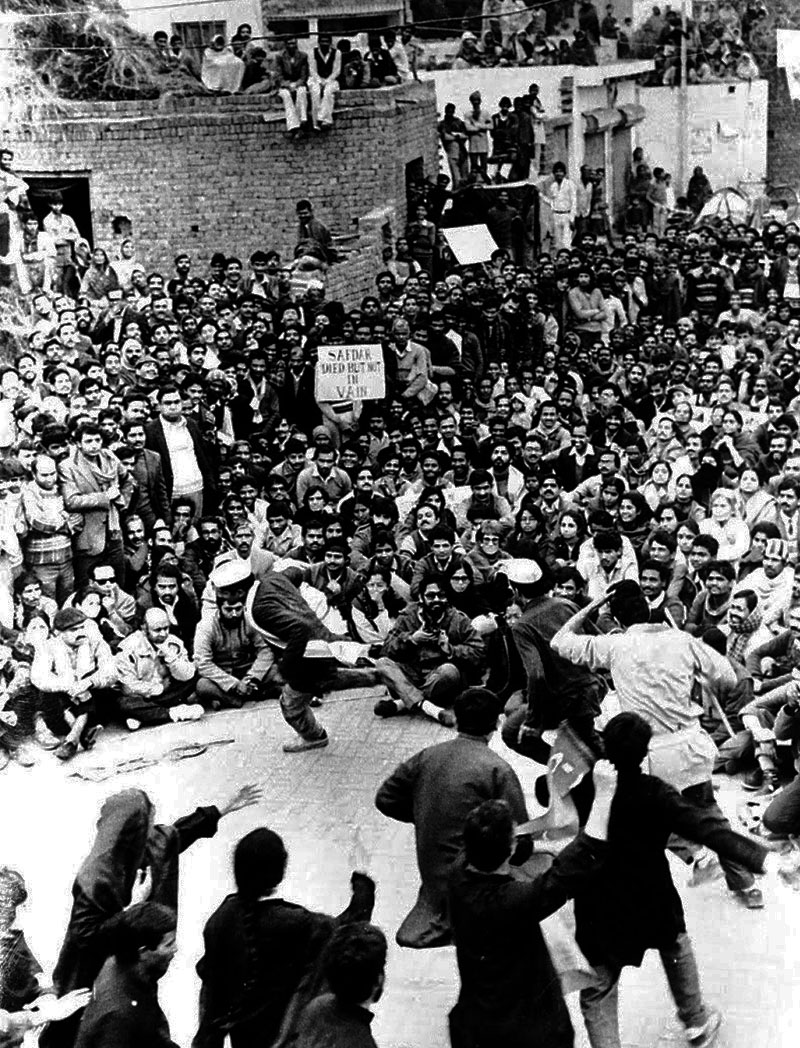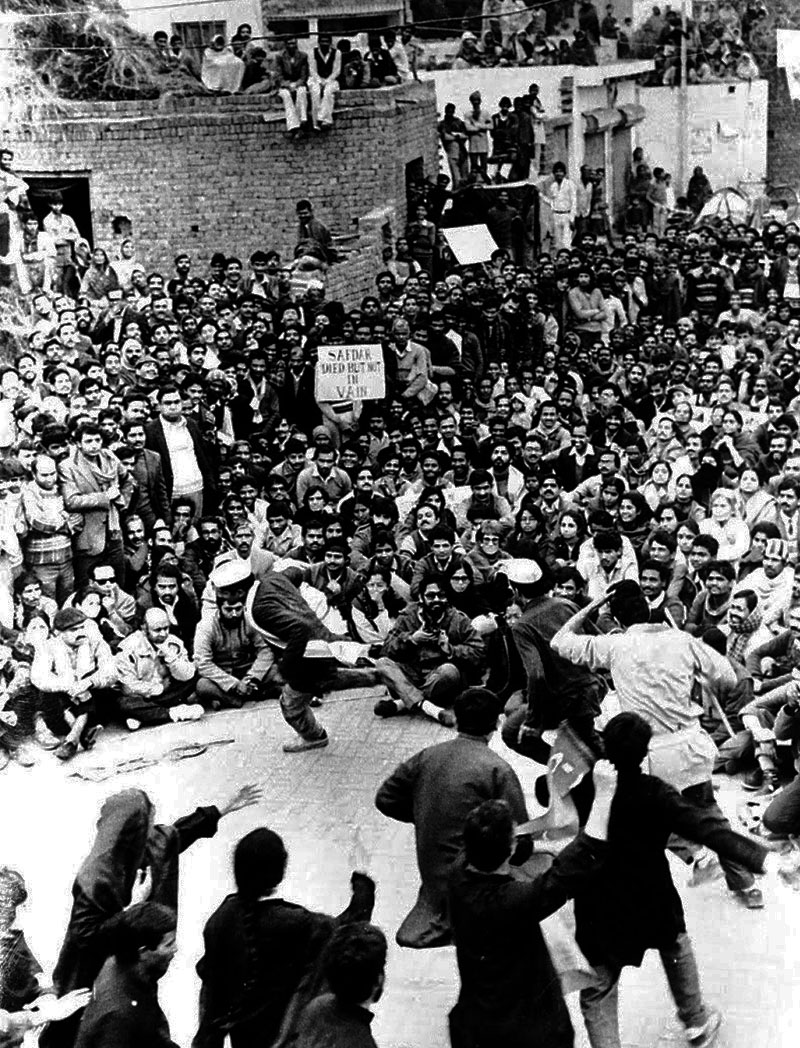 Hashmi was martyred in 1989, after being fatally assaulted while performing Halla Bol in the support of striking factory workers. Two days later, Moloyshree Hashmi, Hashmi's wife, and JANAM returned to the site of the crime to complete performing the play, its title now carrying an emotional and symbolic significance. Upon his death, a nationwide outrage led to the creation of Safdar Hashmi Memorial Trust (SAHMAT) with the objectives of defending the right to freedom of expression and dissent along with forging closer ties among artists and intellectuals across the country. 
To date, JANAM has conducted over 8,500 performances of about 70 street plays in 140 cities across India.