Elusive and tragic, Princess Victoria Gouramma (1841–64) was an unlikely immigrant to 1850s England, who was solidified as a symbol of the Crown's civilising mission through varied imperial visual representations of the time. Displaced from her homeland and culture, she was anglicised and Christianised, and yet never truly considered Victorian royalty.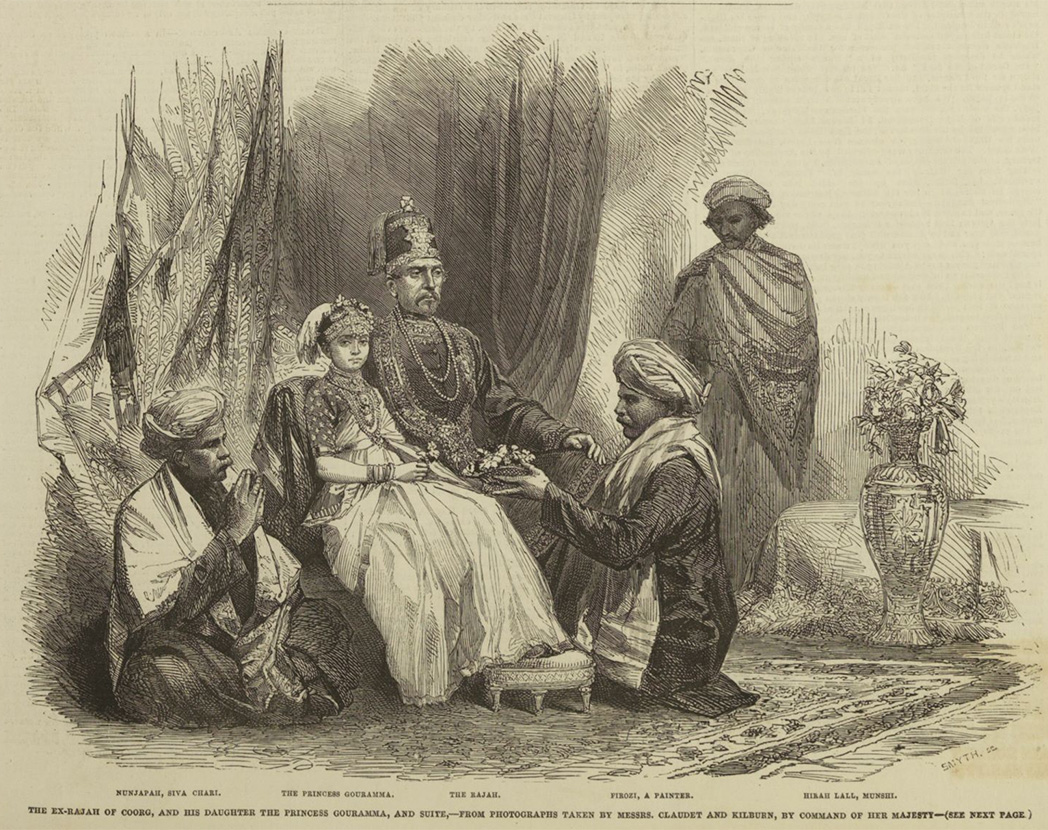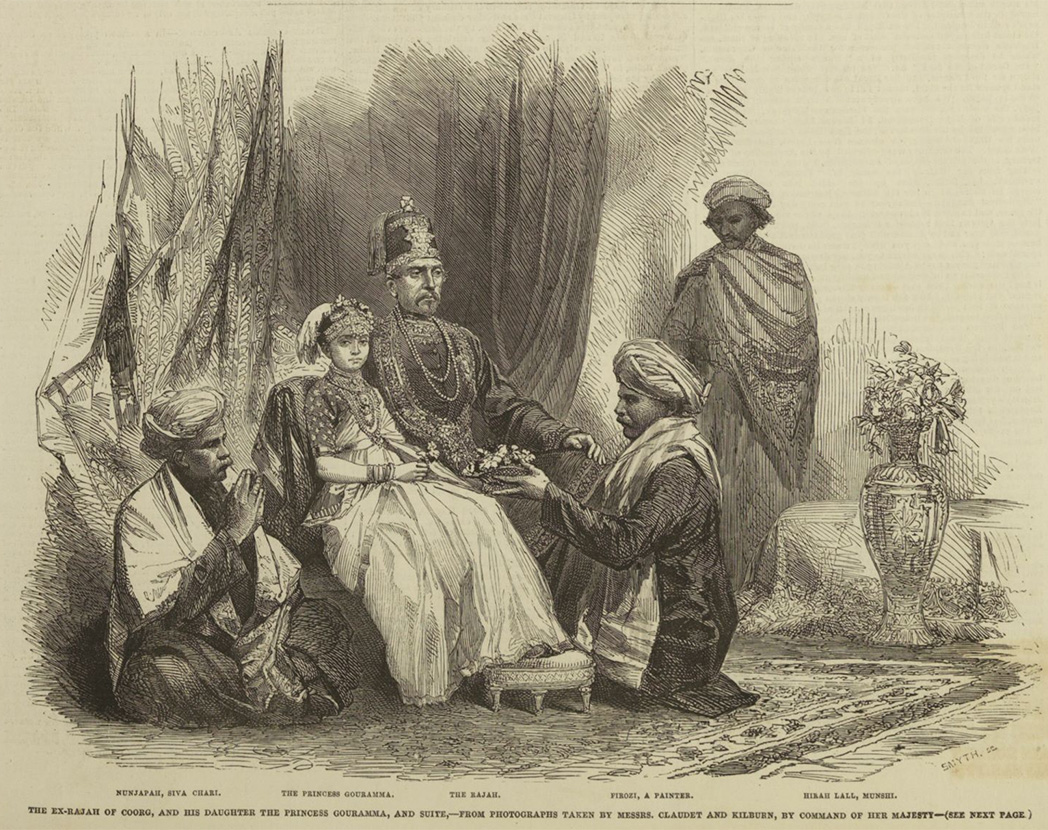 The Queen's favourite artist foregrounded Gouramma's "oriental'" exotic Indian heritage in his painting as well as her conversion to Christianity (notice the Bible in her hand gifted by the Queen herself). This articulation of her position as both a Christian Victorian subject while still being the oriental "native" princess, as seen through the eyes of the Empire, continues through her short life. In the marble bust, gifted by the Queen to Prince Albert on his birthday, she wears the crucifix over her sari while the photograph pictures her donning a gown and a pared-down hairstyle; a far cry from the jewels, ornamental headdress and gold-lined sarees.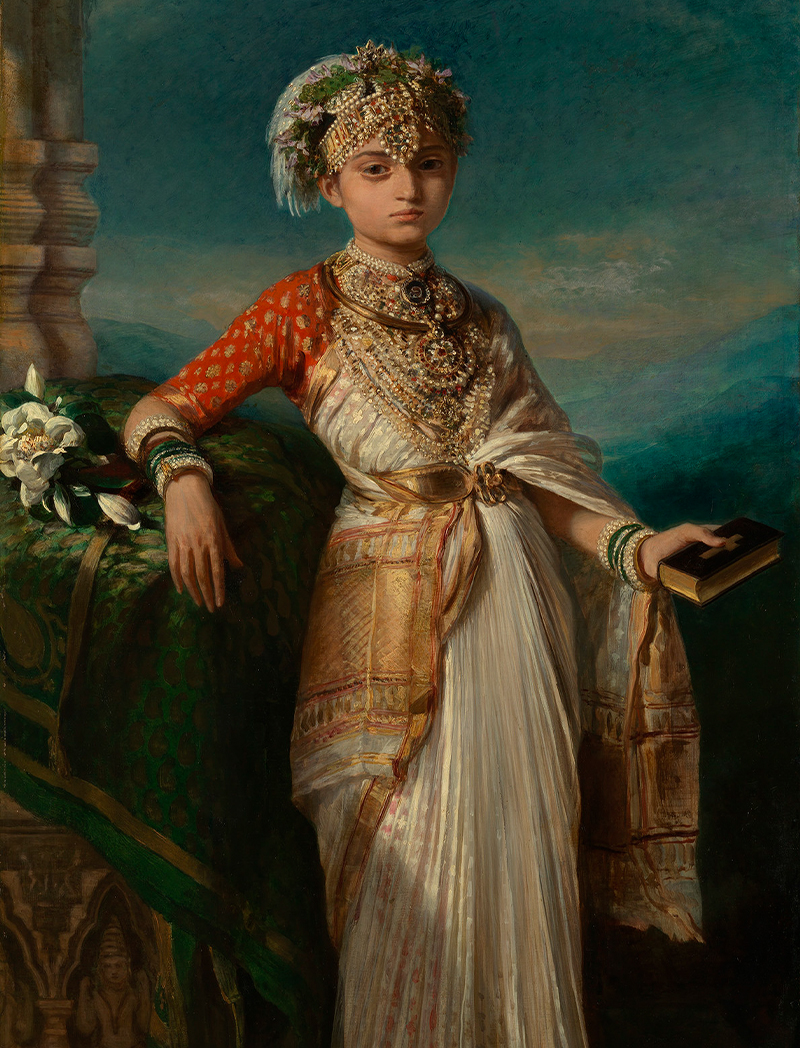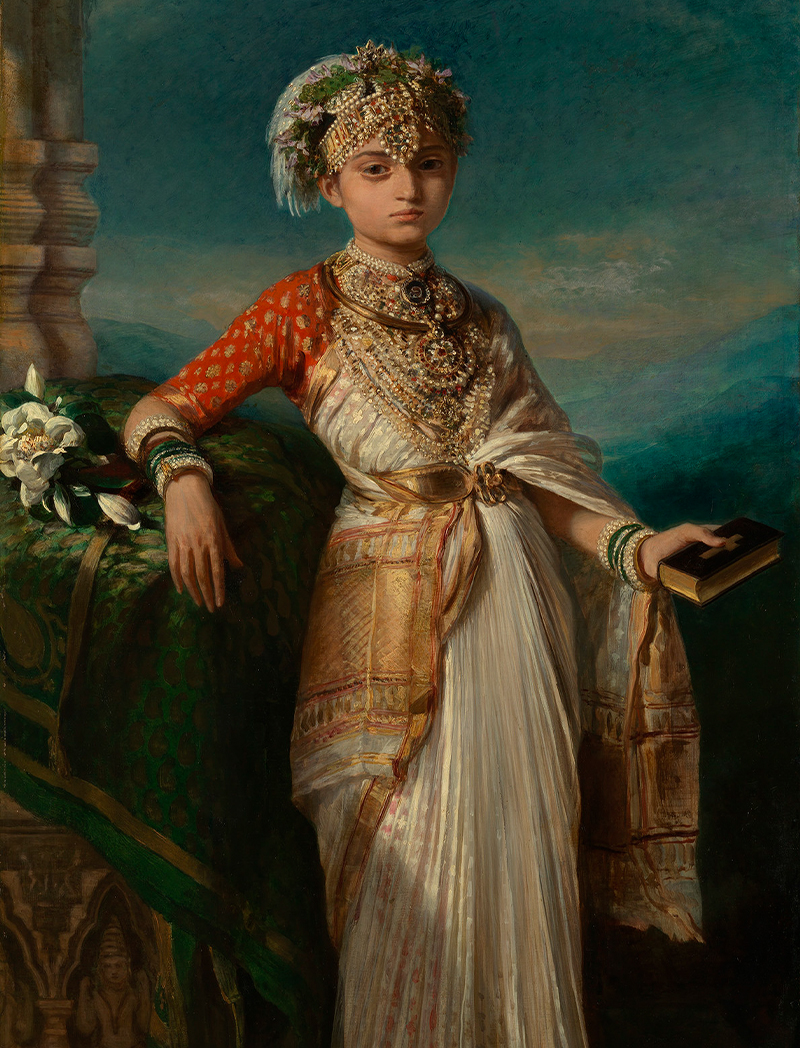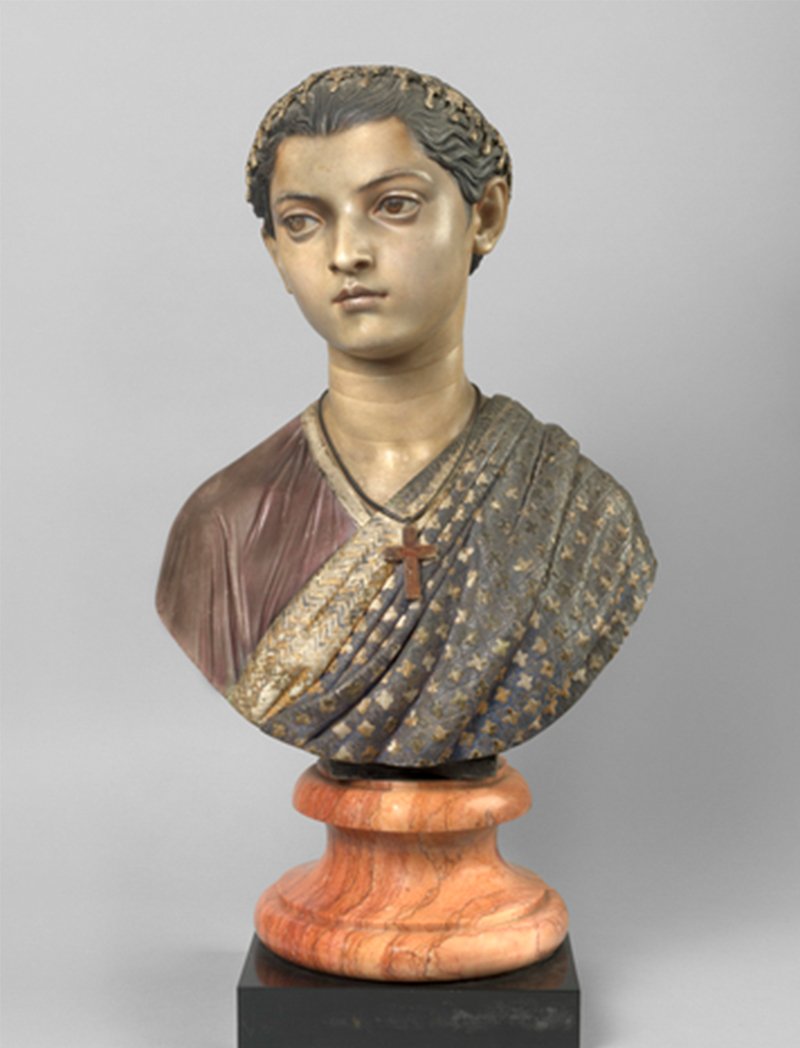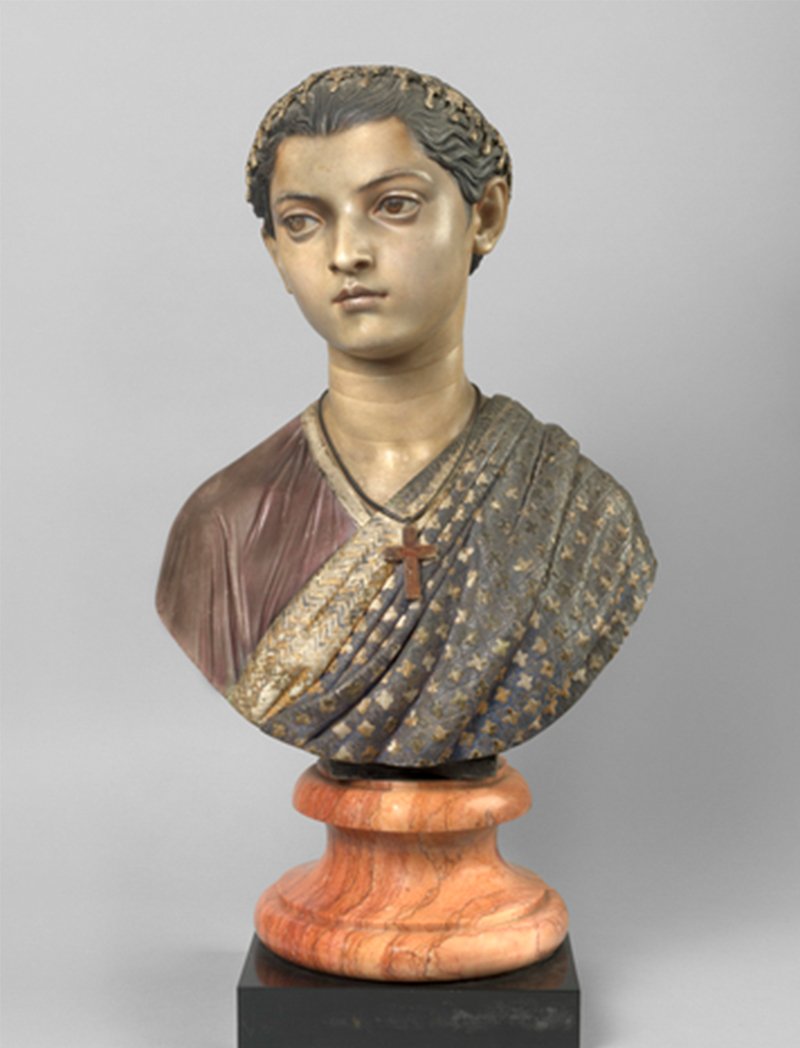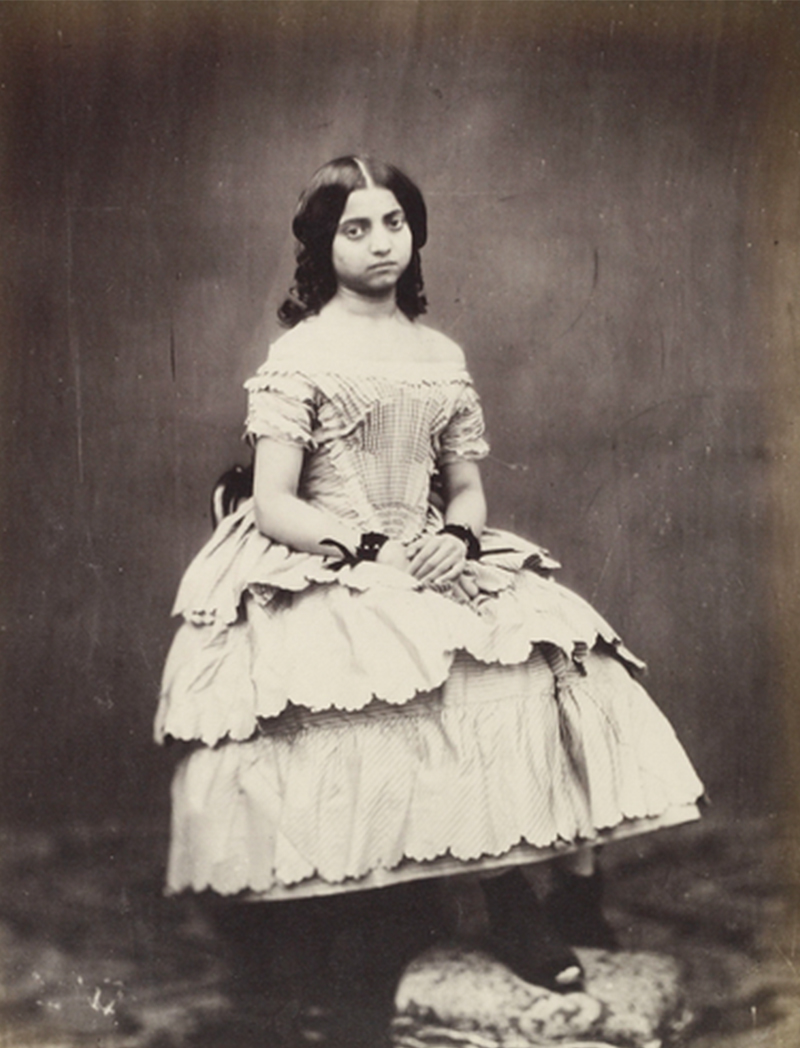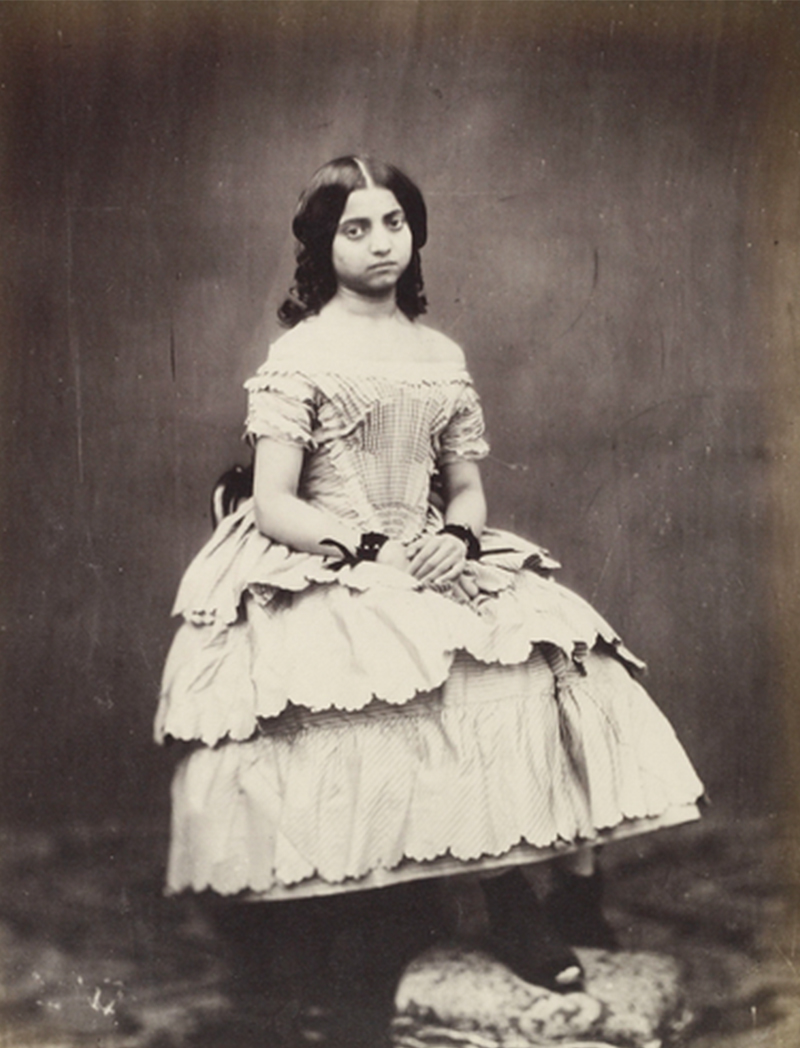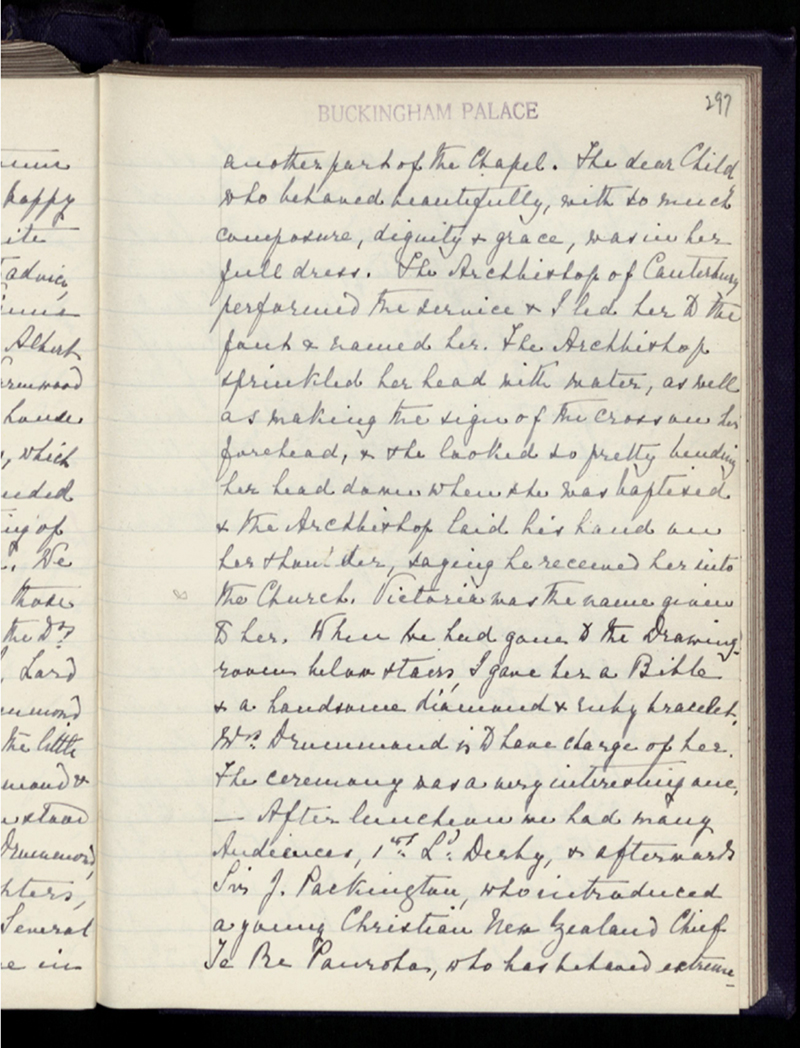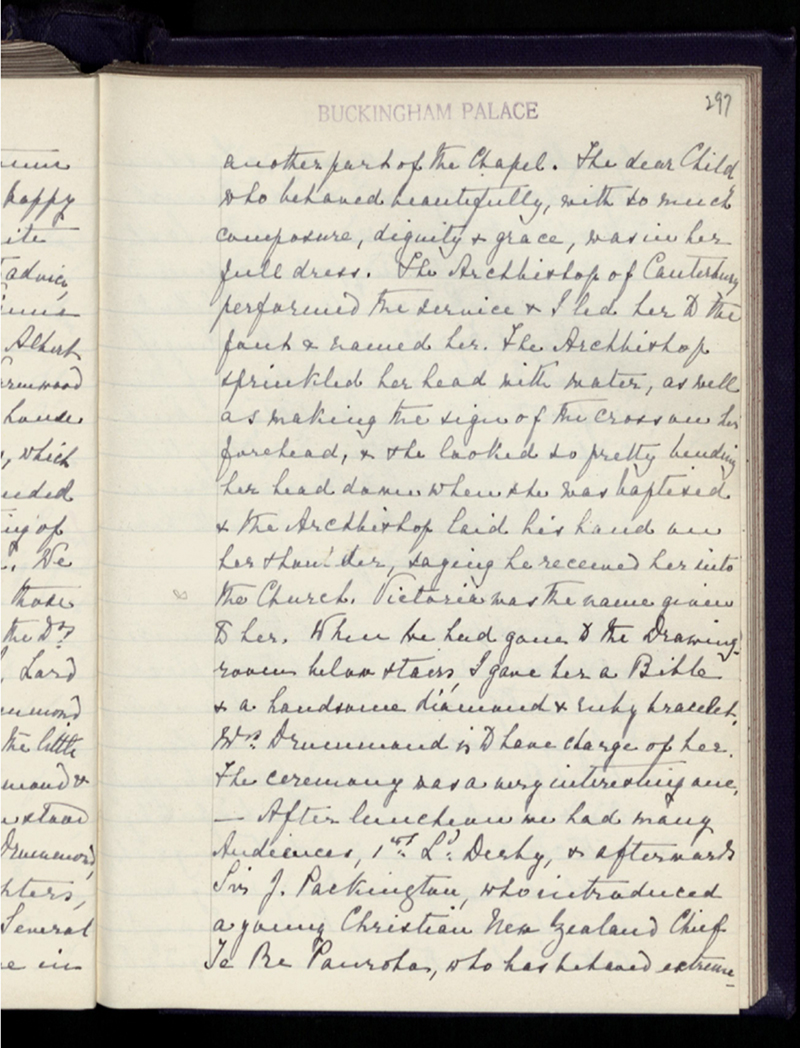 Gouramma was initially orientalised due to the general disdain towards her father, Chikka Virarajendra, who had offered her as a ward to the Crown to appeal for his reinstatement as the king of Coorg. While Gouramma was a religious convert and appeared in public embodying Europeanism, the Rajah remained an oriental "other", an "old reprobate" according to Lord Dalhousie, the then Governor-General of India. In an October 1852 news report, the Rajah's opulence was panned as "barbaric", but Gouramma is described to have a "disposition most amiable and considered to be very intelligent", a model "native". On the day of her baptism on June 30th, 1852, the Queen wrote in her journal, "The dear child behaved beautifully, with so much composure, dignity & grace. I led her to the front & named her…" 
When Gouramma died of tuberculosis at the age of twenty-two, the Queen told her guardian, Lady Lena Login, of her plans to erect a marble memorial: "the fact of [me] having been godmother to the poor Indian child may not be forgotten." From her baptism to her death, Gouramma's image was irrevocably tied with narratives about the Empire. However, despite her own longing to find her place in 1850s England, she remained a "subaltern" Victoria to all around her.