Hundreds of years after the Ajanta Caves were first painted, three major attempts were made to create copies of the deteriorating paintings within the caves to preserve their rich imagery. 
Between 1844–62, Robert Gill worked on the first set of copies, but all thirty of them were destroyed in a fire a mere three years later. In 1872 John Griffiths, a teacher at the Bombay School of Art (now the JJ School of Art) was commissioned to create new copies. Over the next thirteen winters, Griffiths visited Ajanta with seven students who painted nearly three hundred replicas of the murals. In a strange coincidence, a hundred of them were destroyed in a fire. The surviving copies would play an important role at the School of Art as teaching material, across departments, influencing much of the art produced by its students.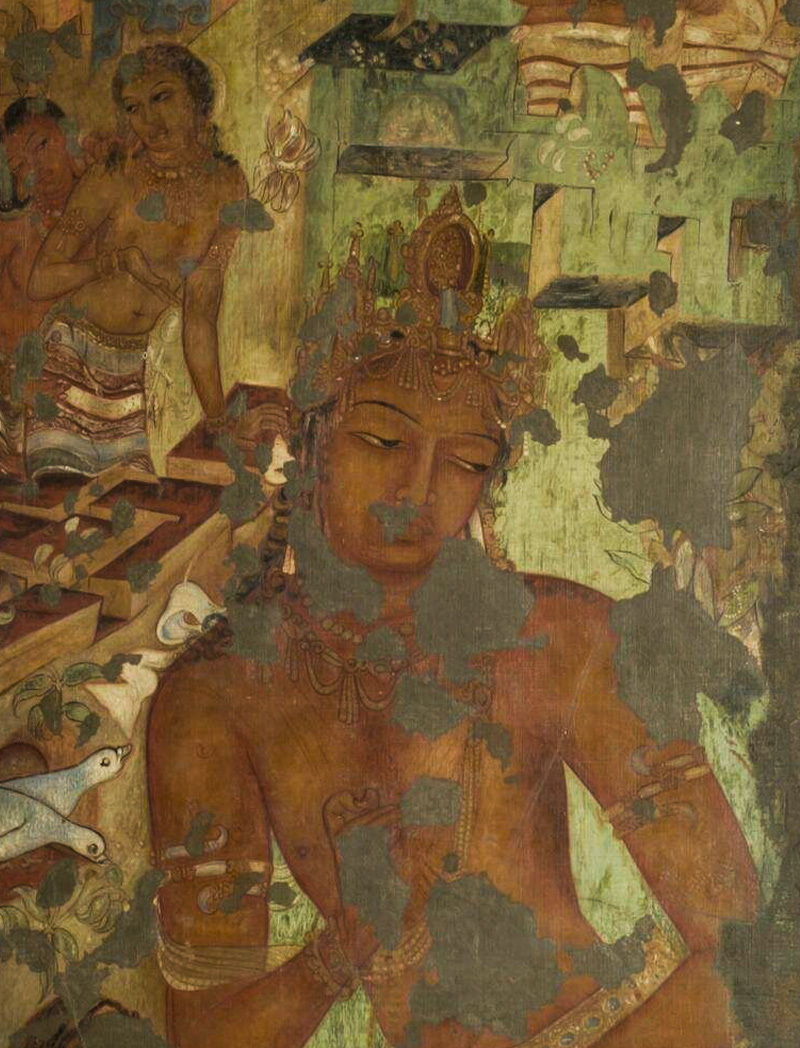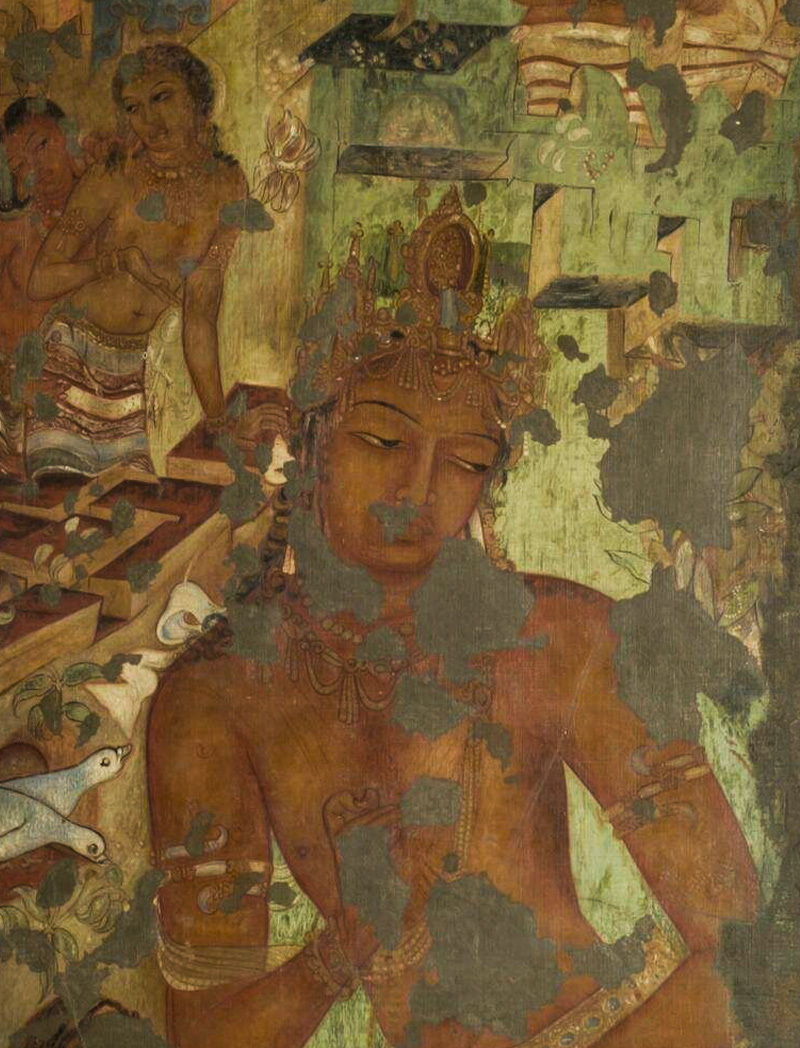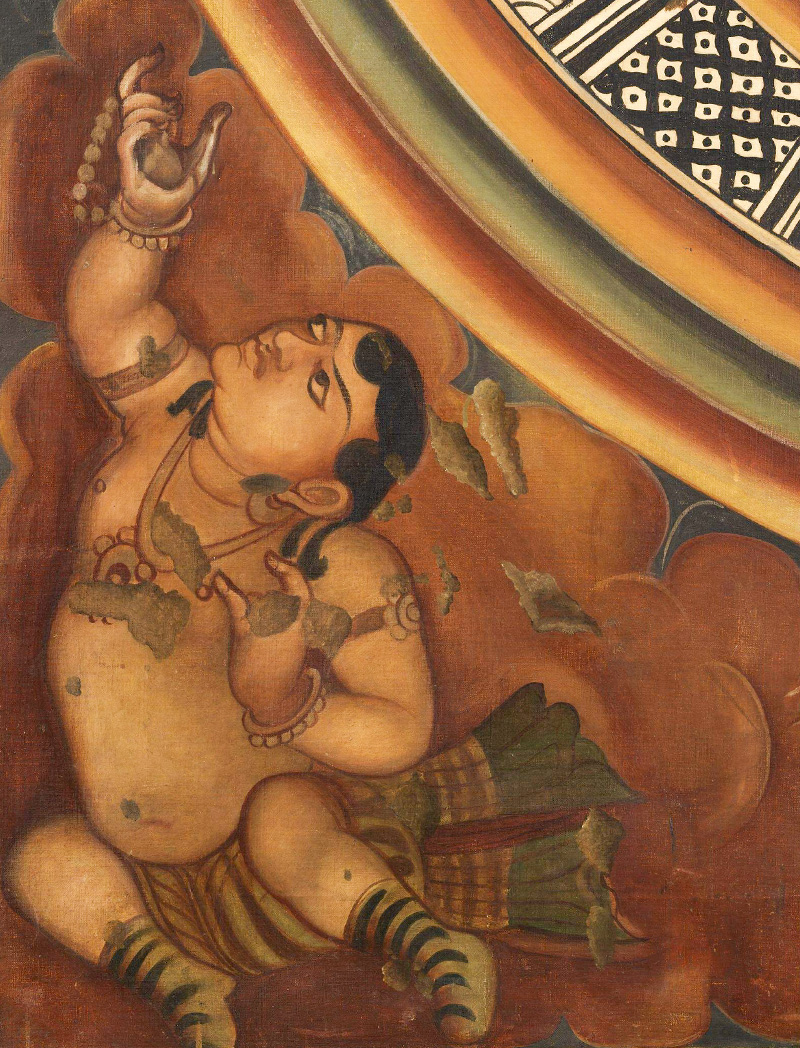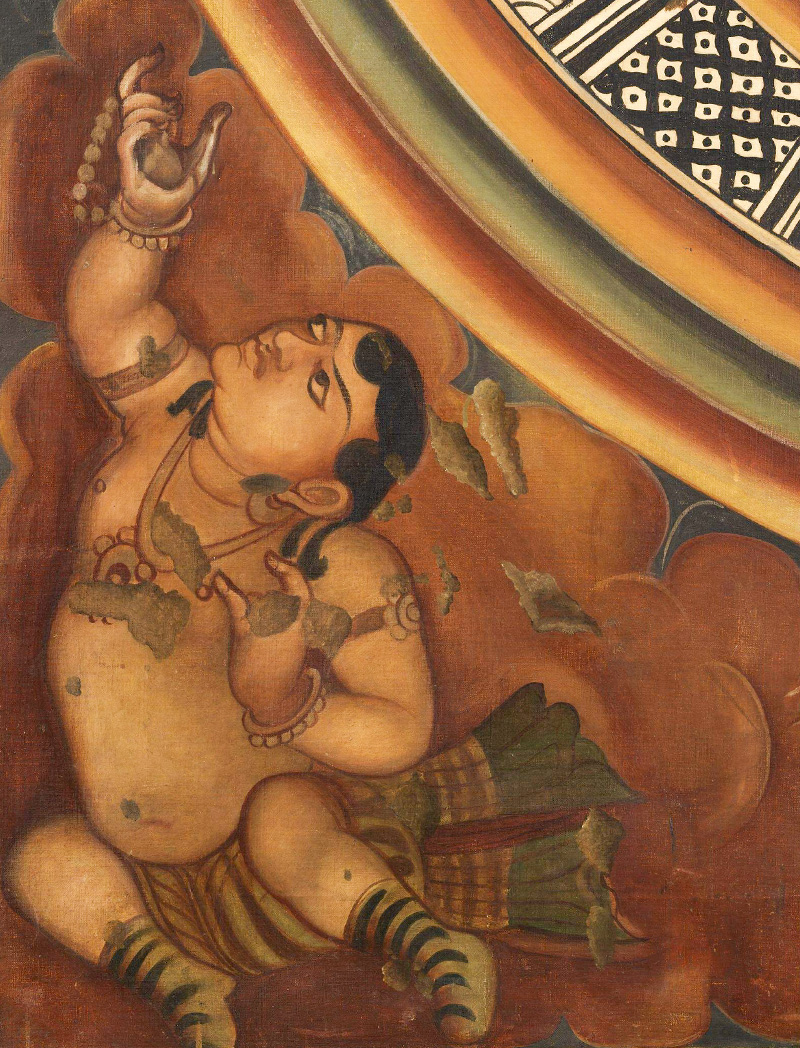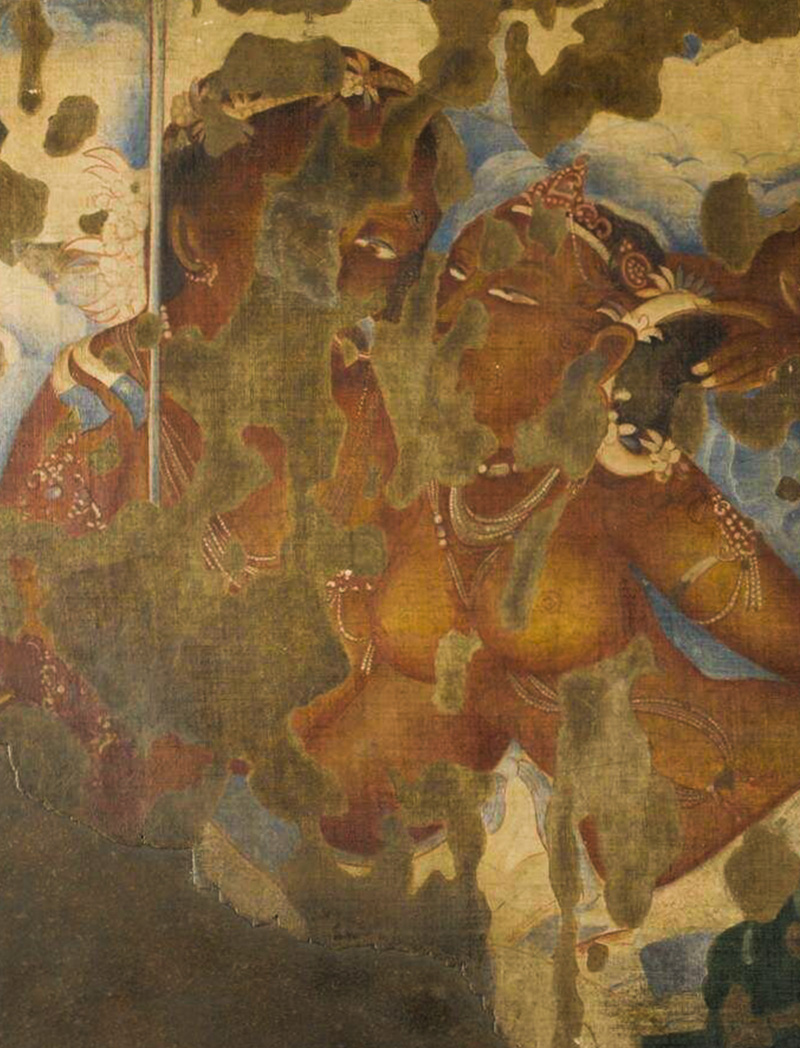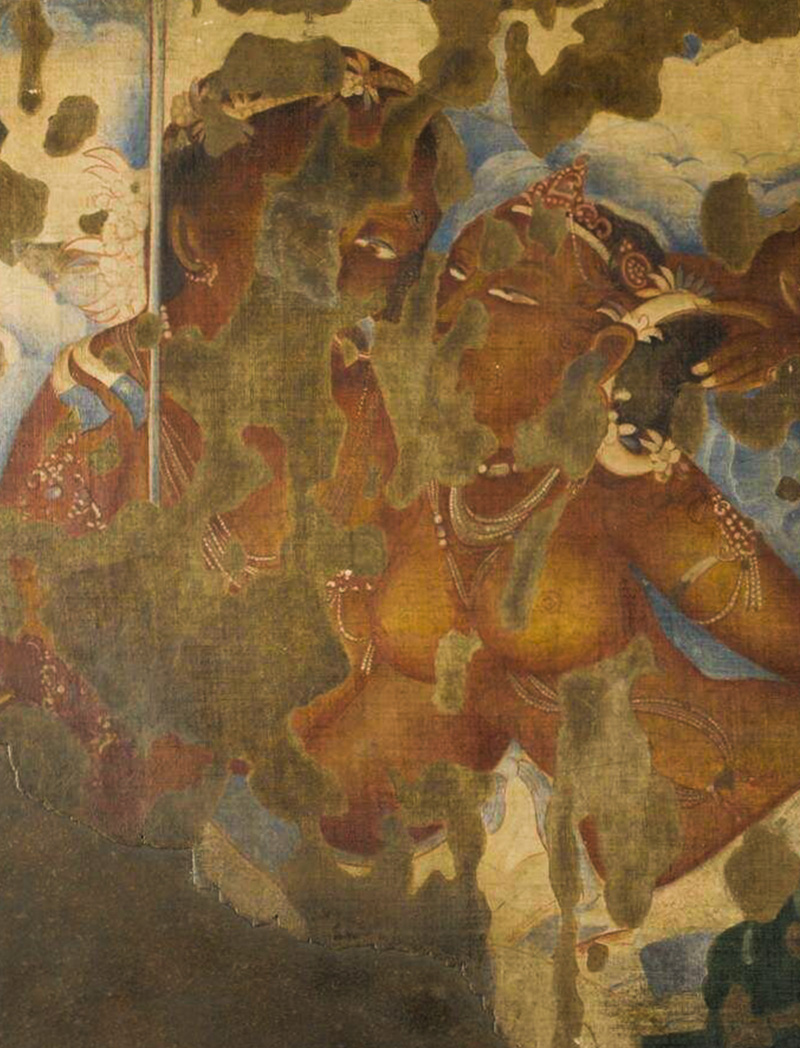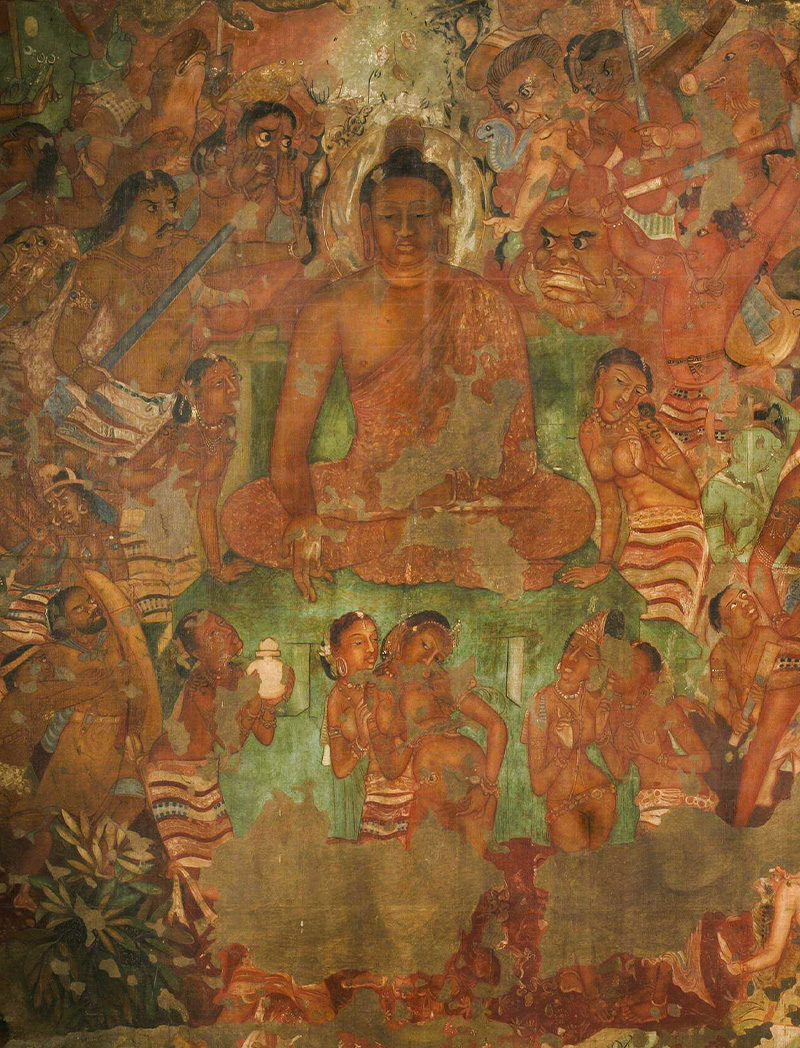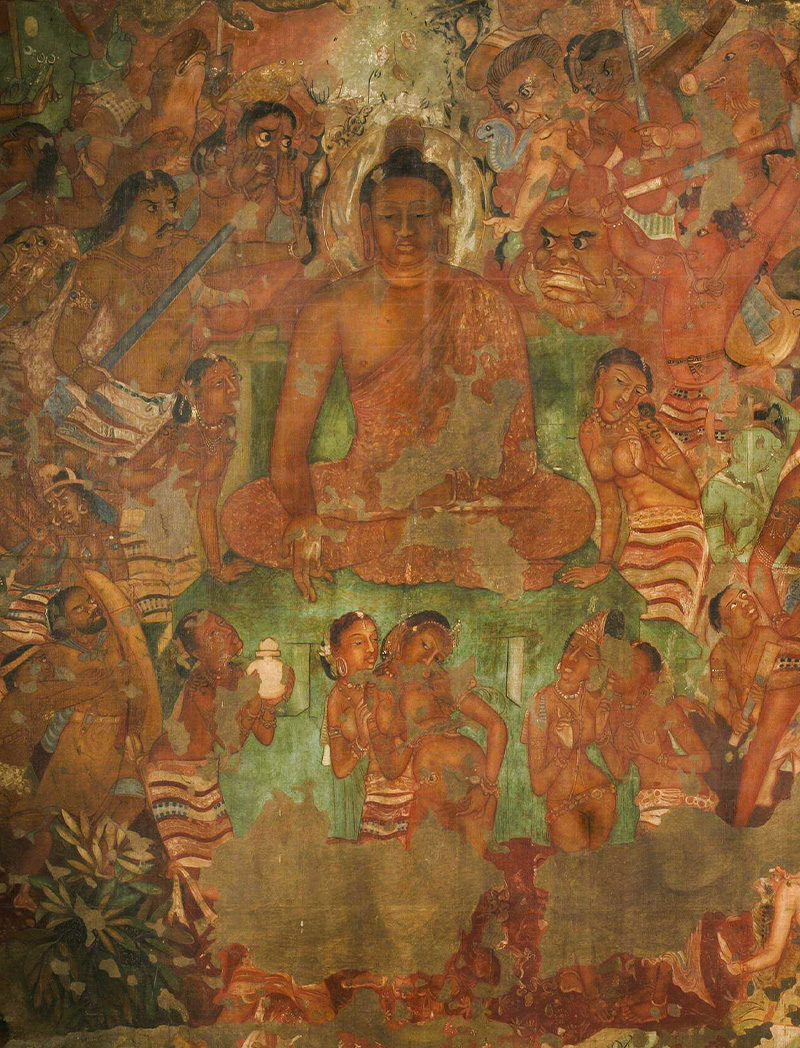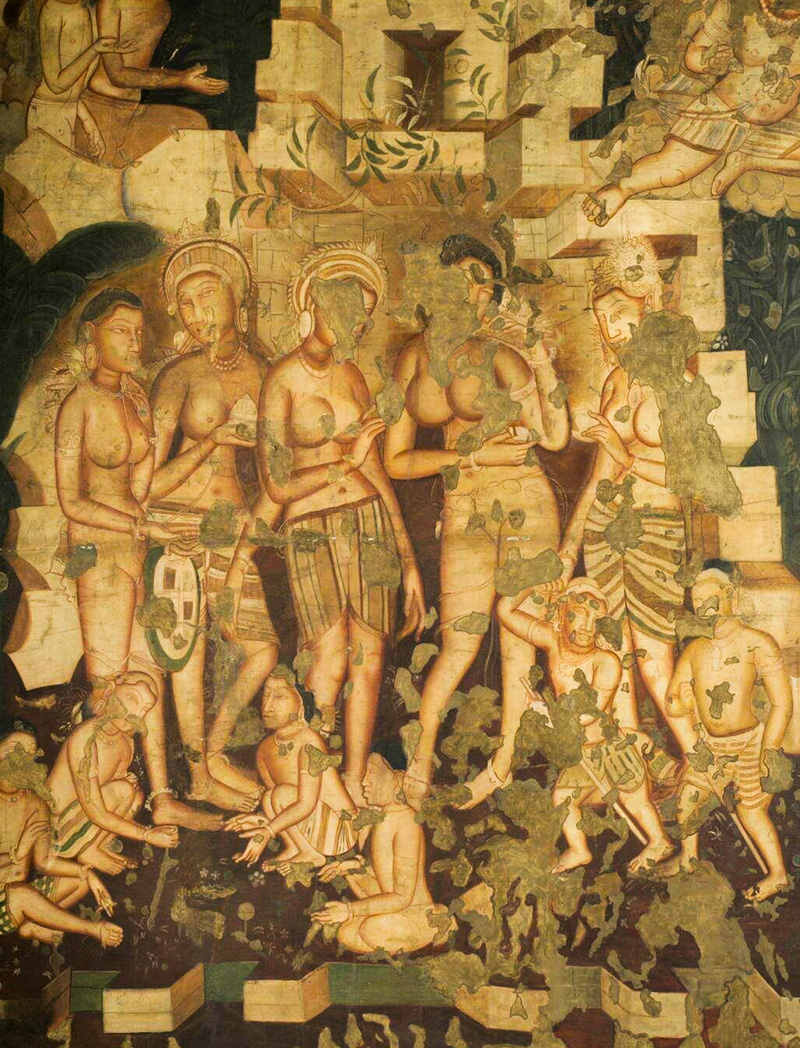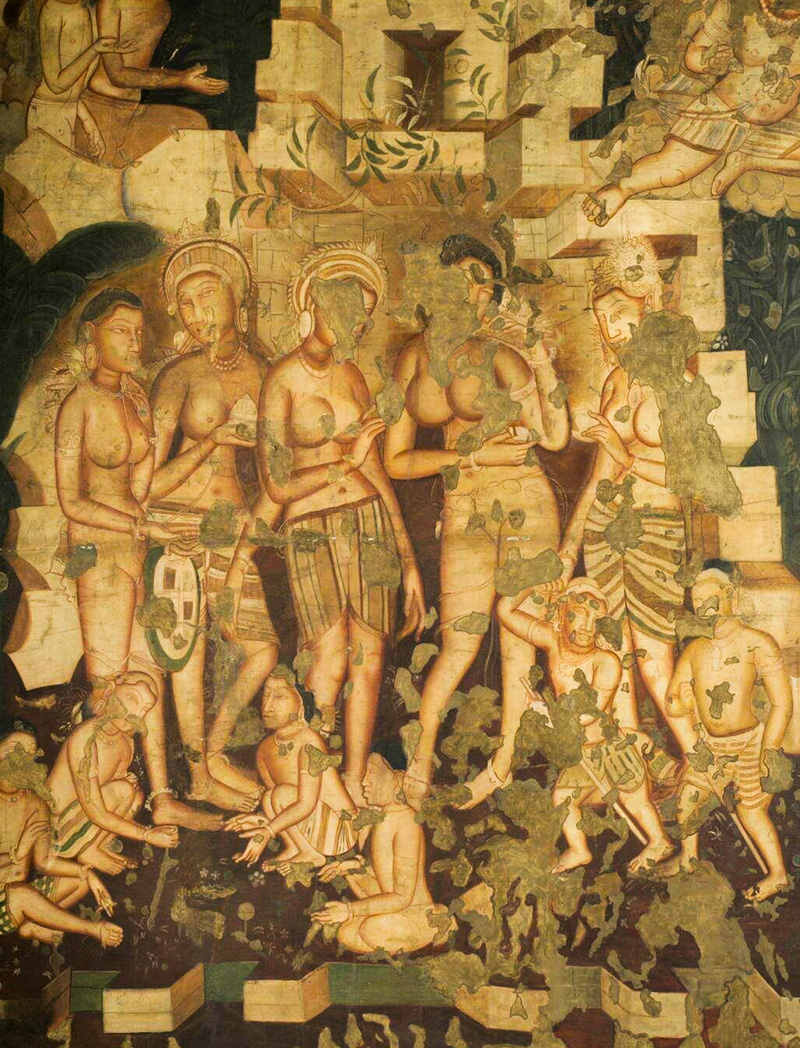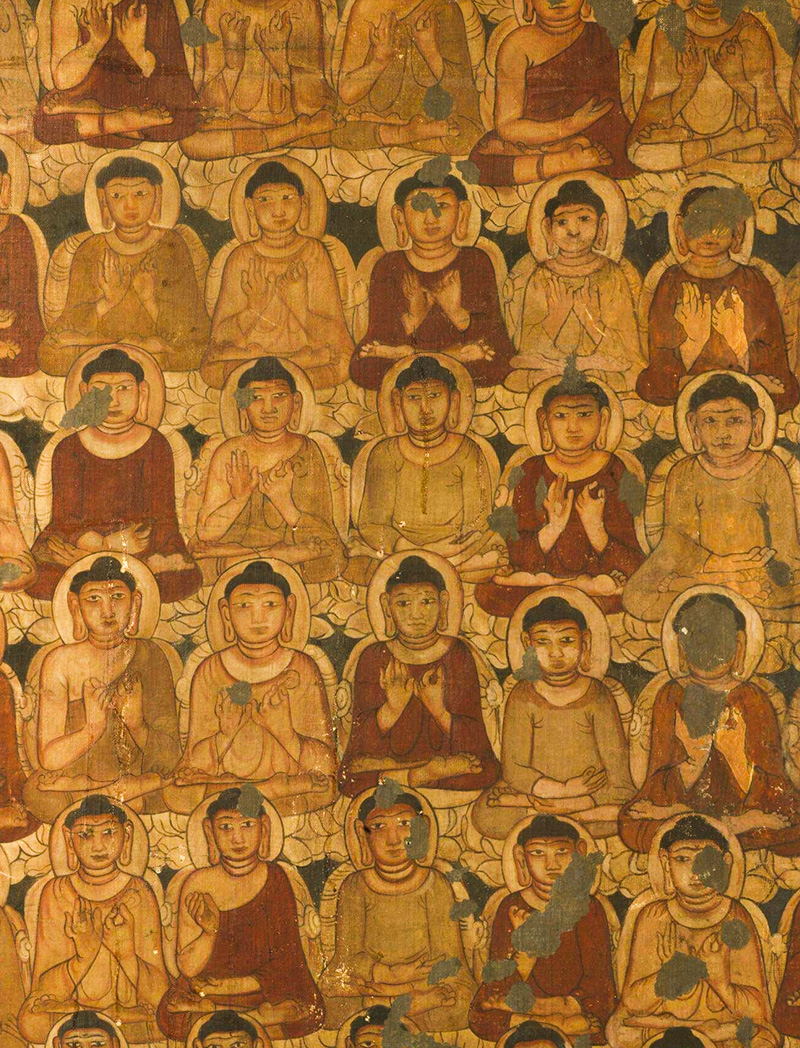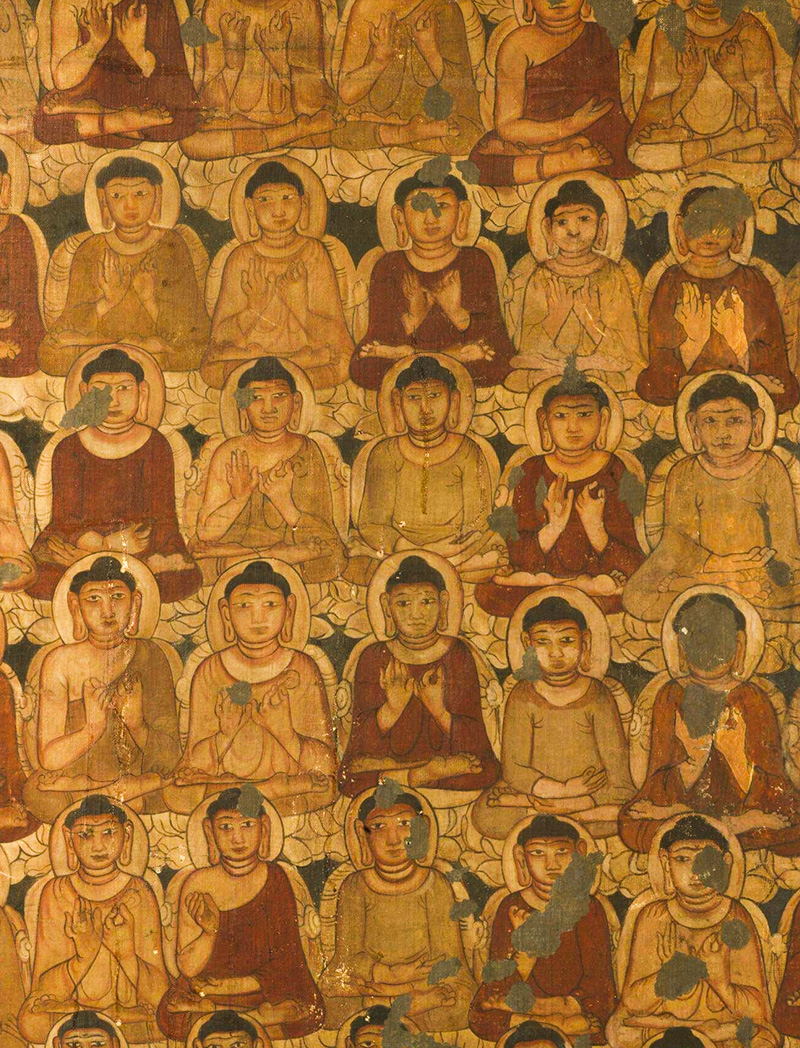 Saloni Mathur explains how "copying" was integral to models of Western art — the ability to replicate subjects was considered integral to the formation of "artists" in schools set up by the British. What then, could a thirteen-year long project, that involved precise copying, with almost no space for personal interpretations or originality, have meant for the students who accompanied Griffith? Was it even possible that subjective interpretations had not made their way into their work? Some scholars note that while the originals are flat, the copies are "Europeanised" with the use of chiaroscuro and perspective. 
In the third attempt, Abanindranath Tagore's students attempted to create "truer" copies of the originals, cognizant of their spiritual quality. The stylistic idiom of the paintings would inform an emerging idea of a "native" style of painting, as artists in late-nineteenth-century Bengal digressed from Western academic art. 
As the murals at Ajanta have deteriorated further due to environmental factors, their reproductions are invaluable to researchers, documenting evidence of historic trade, religion, and politics in the region. Serving as important artworks in their own right, the copies raise questions around art pedagogy, attitudes towards originality and authenticity and the role of artists as preservers of the past.