Drawn and painted between 1915–21, using mostly black ink strokes, Gaganendranath Tagore's caricatures skewered the hedonistic lifestyles of the nouveau-riche and emerging middle class of Bengal, directing special attention to the figures of the anglicised Babu and Brahman priests. His social commentary was held up by the wit and simplicity of his visual idiom. Rendered in watercolour, his caricatures were transformed into lithographic prints by the in-house lithograph machine of the Jorasanko-based Bichitra Club — where experiments in craft, architecture, stage decoration, and design were being pursued — and became public.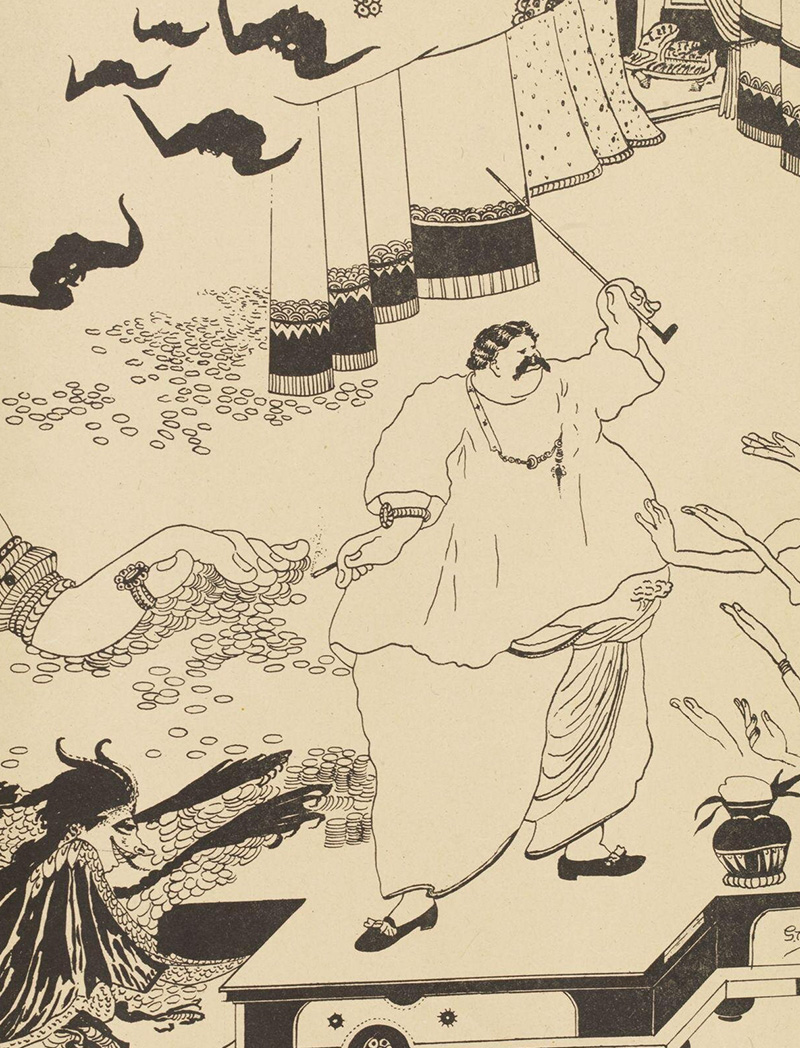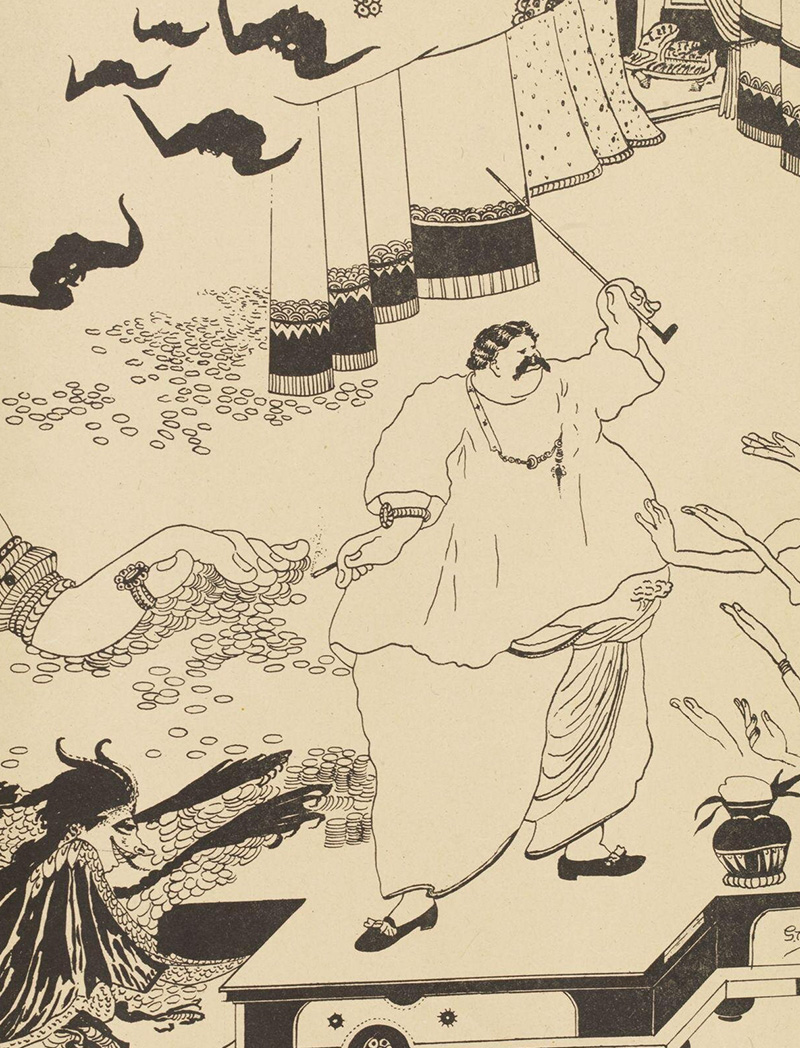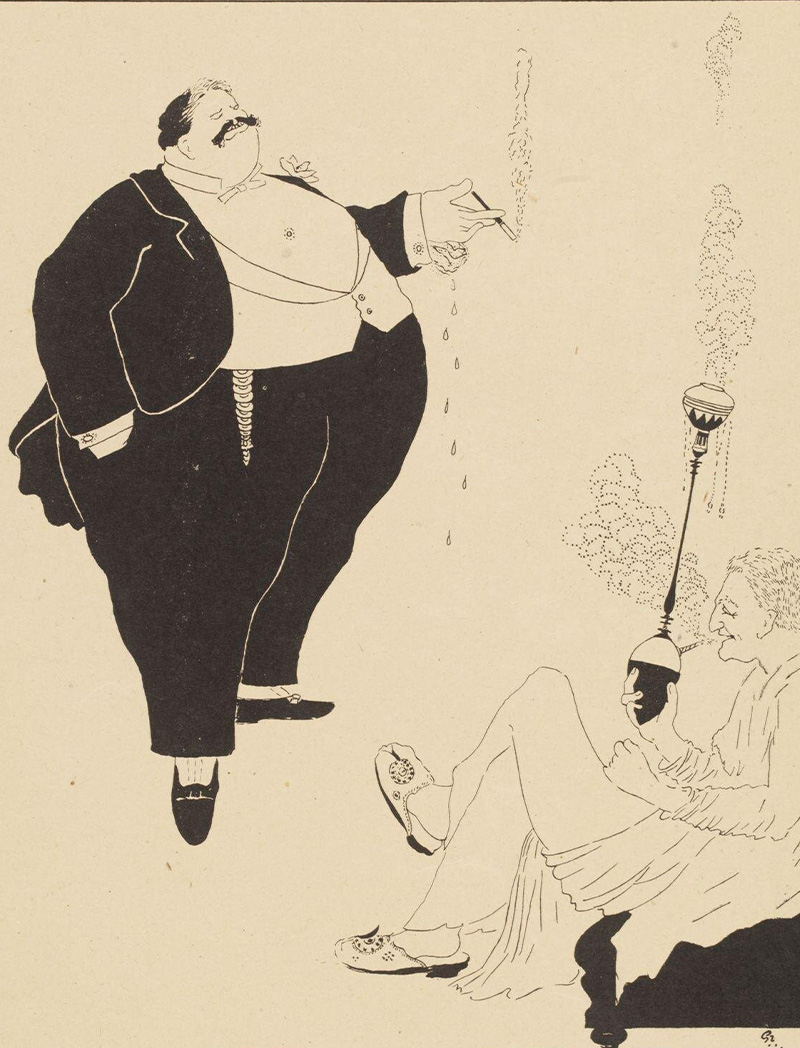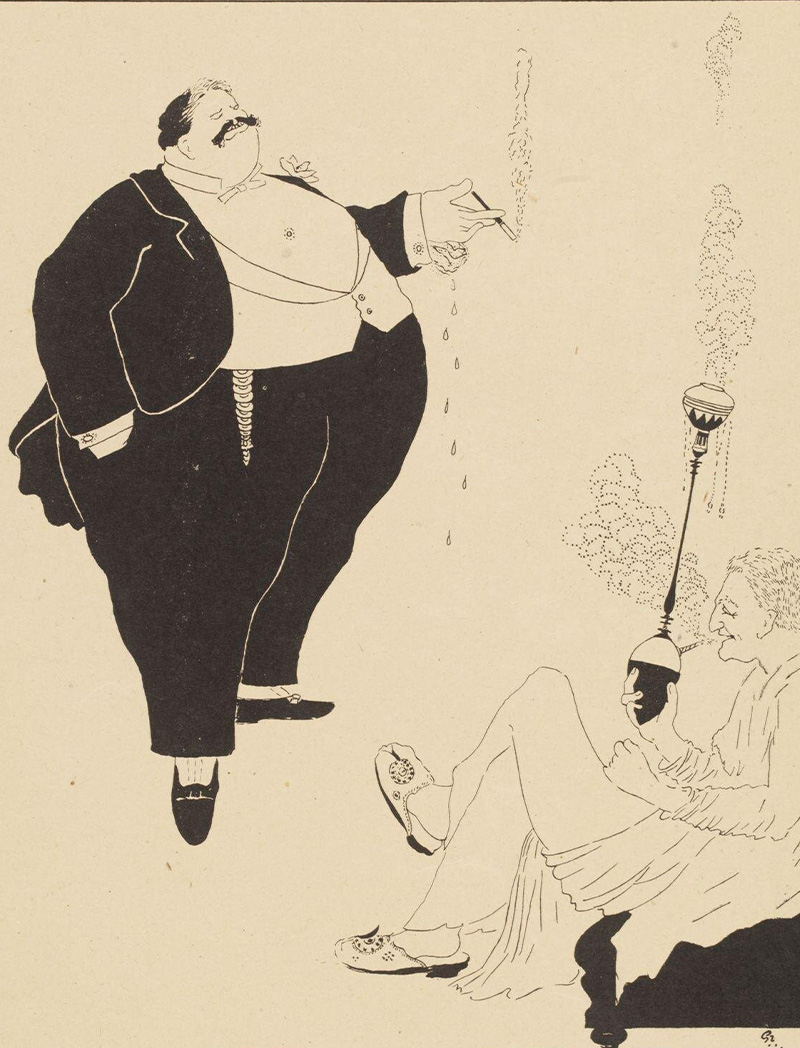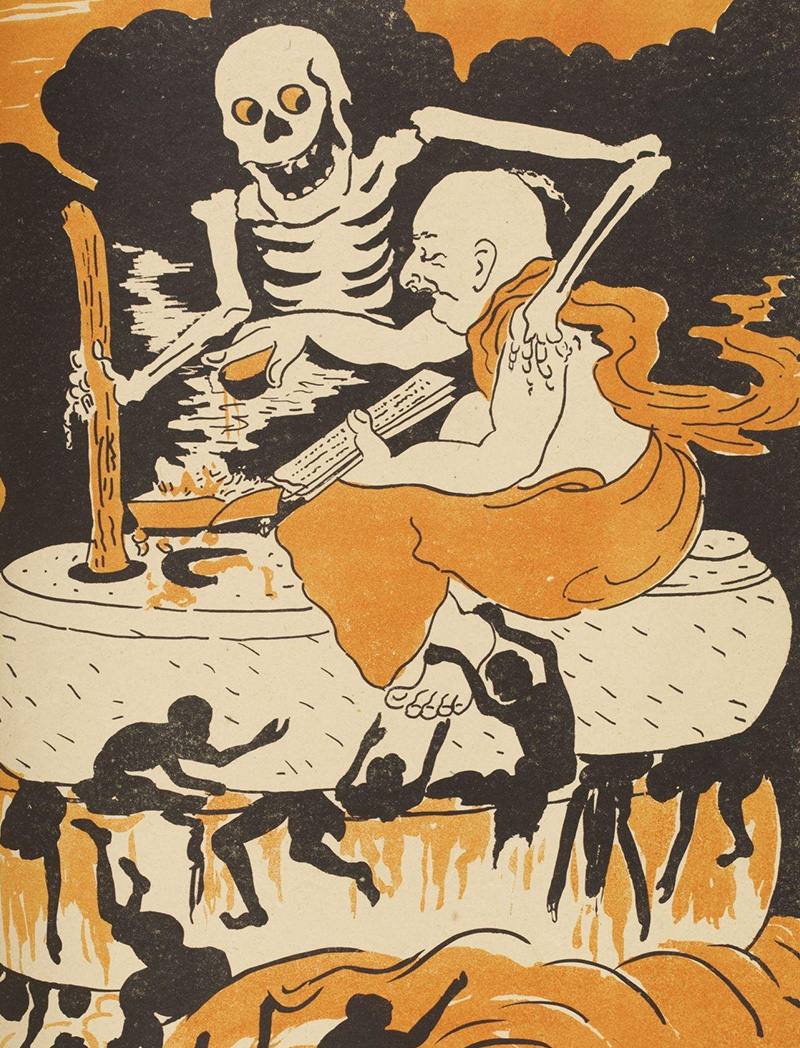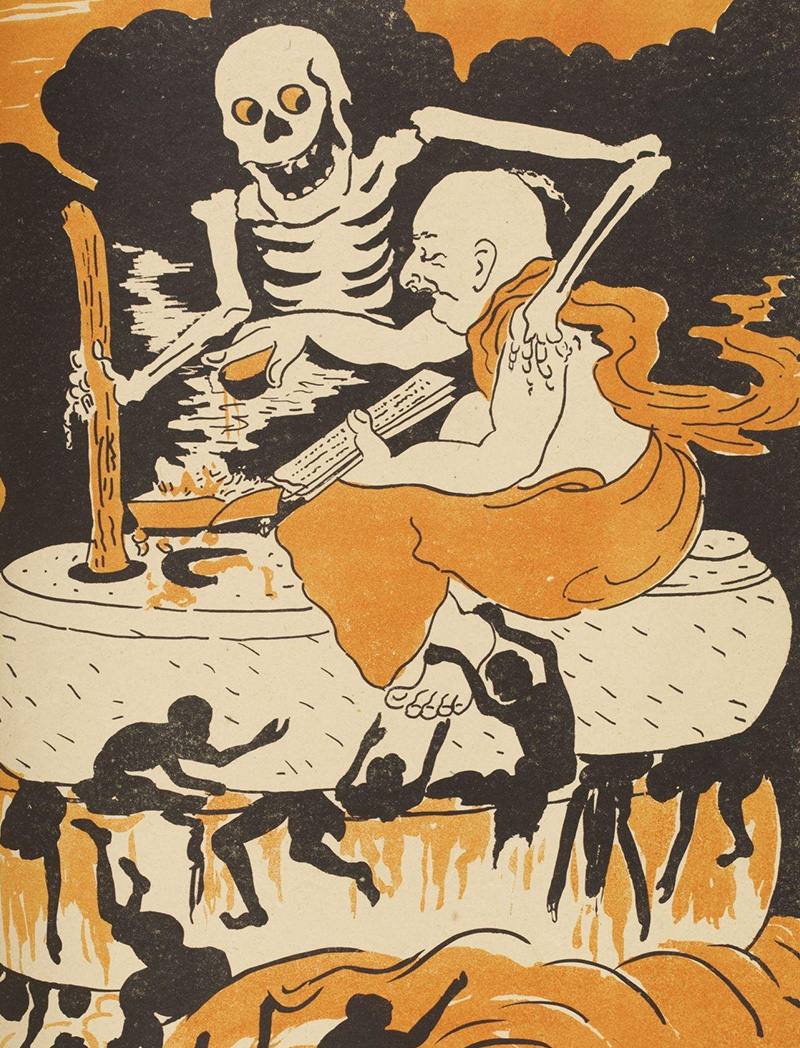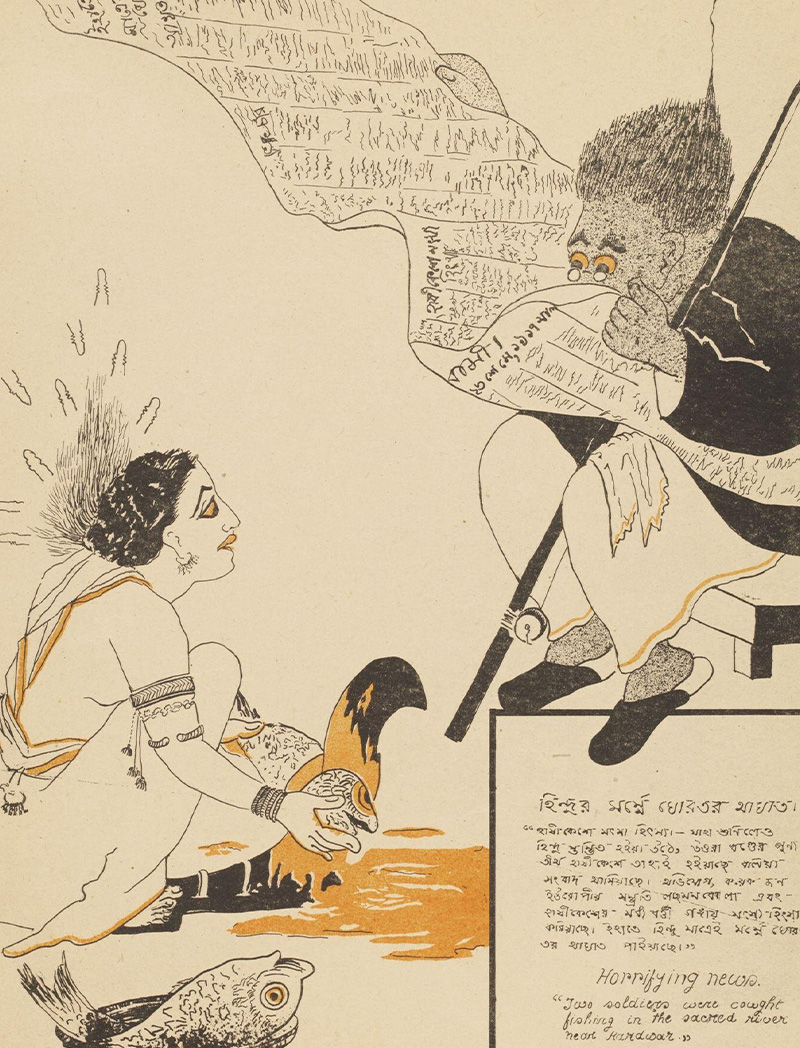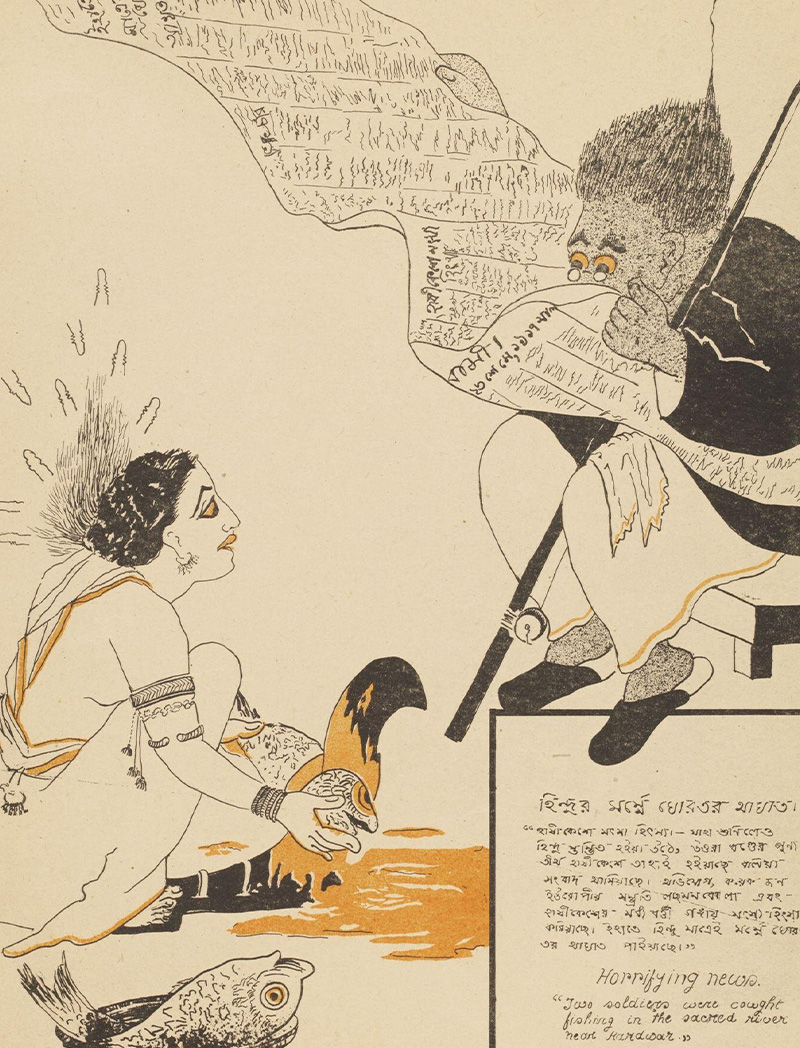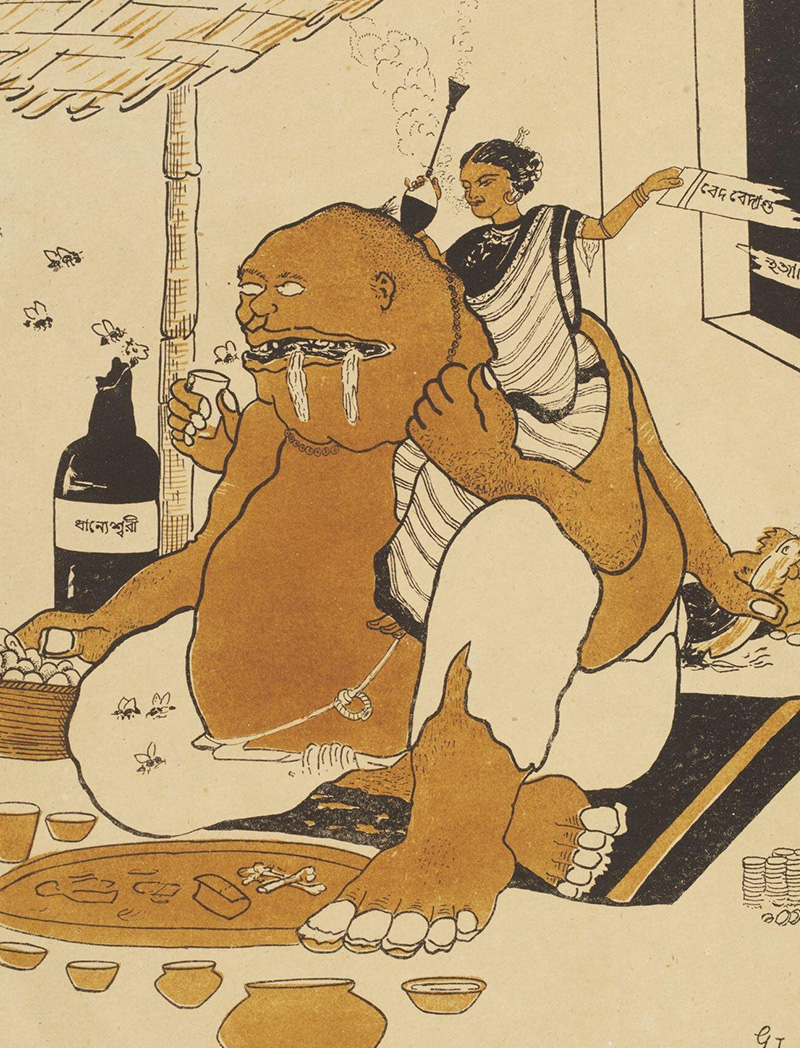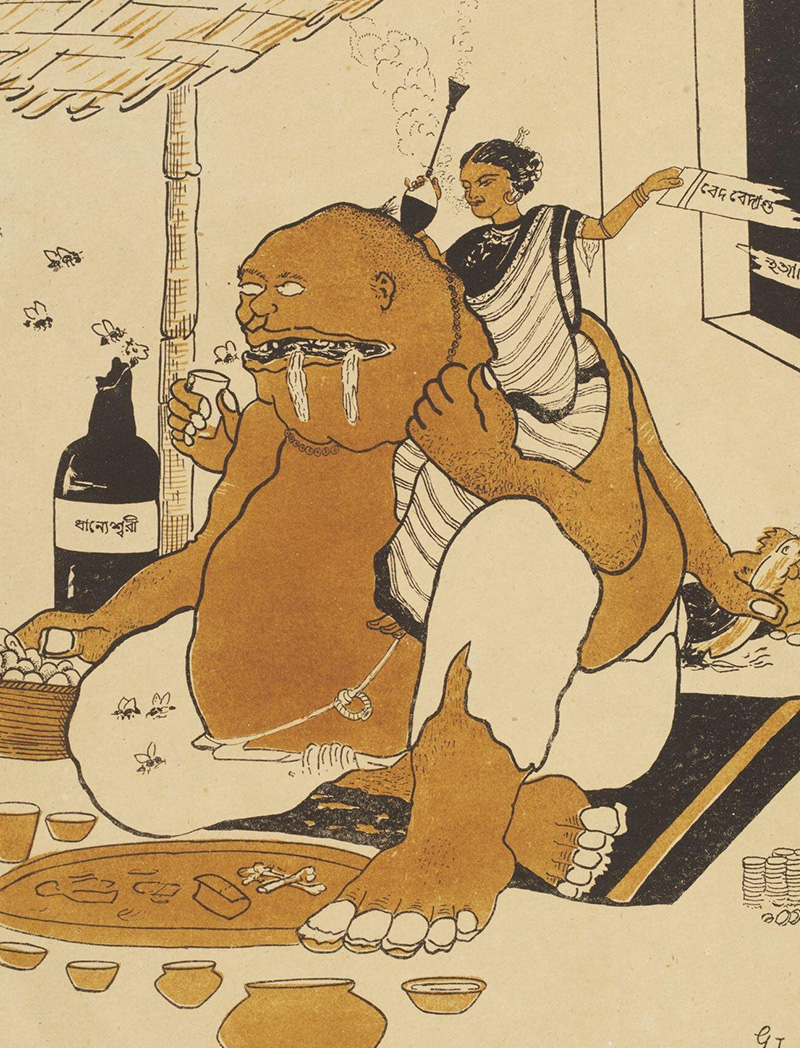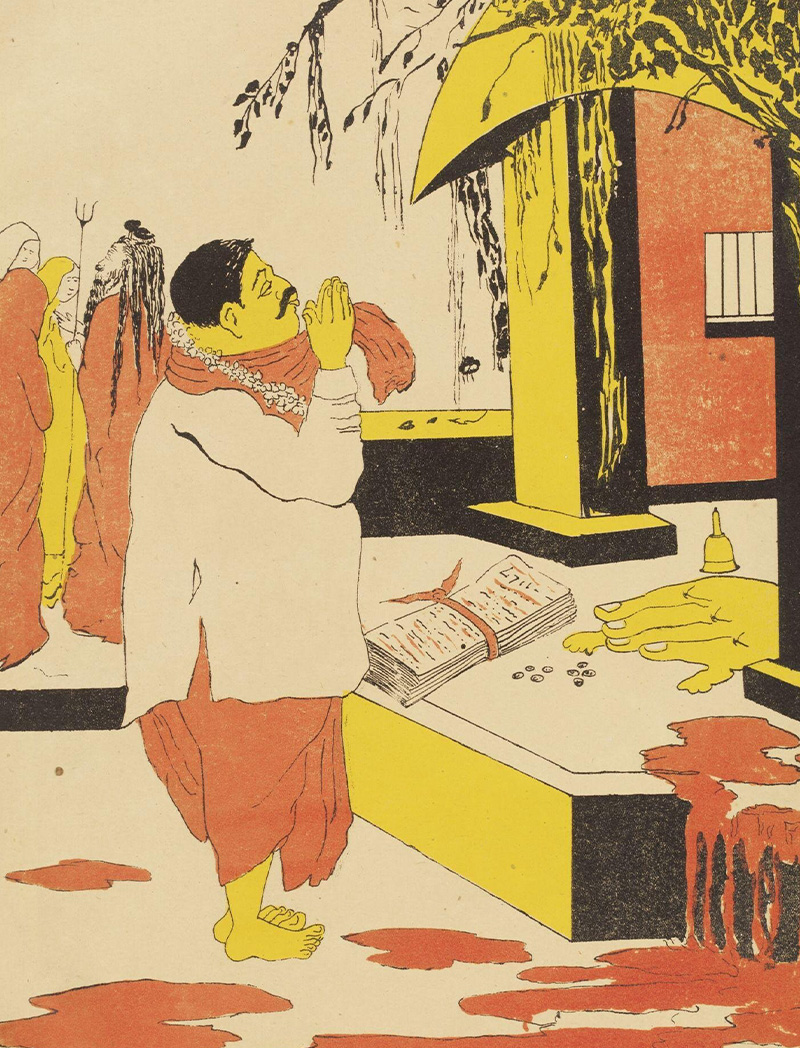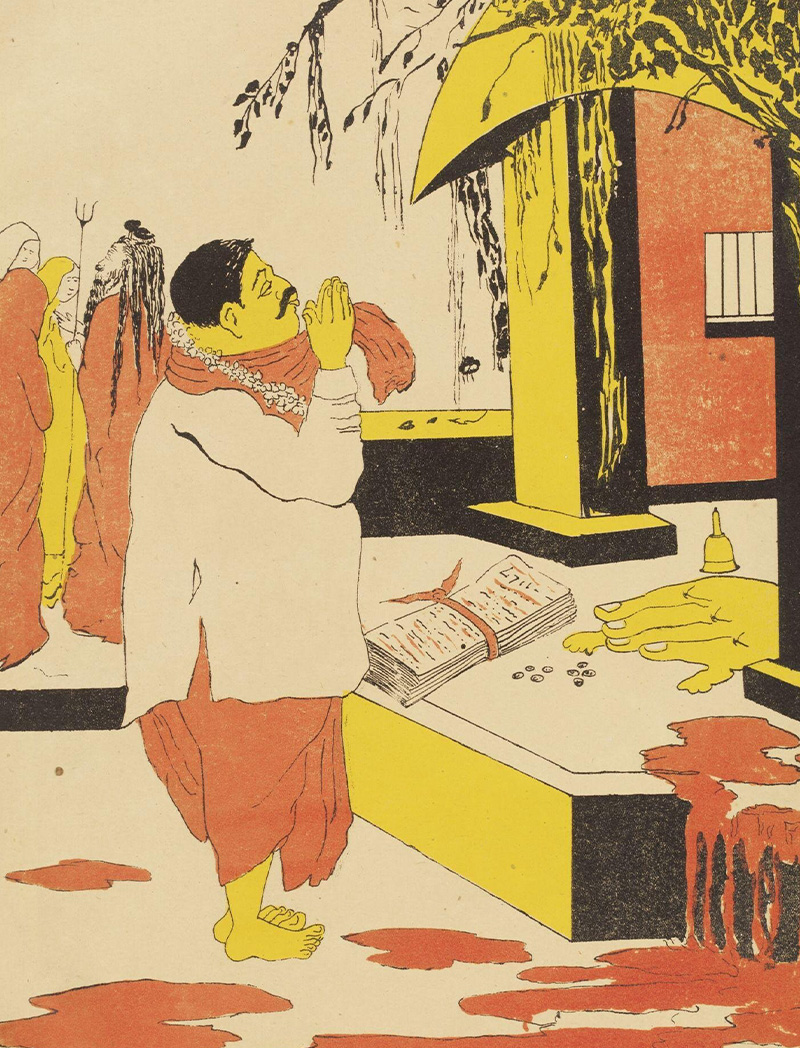 In the vein of Kalighat painters' ridicule of the dandy-like Babu, Tagore fleshed out the absurdity of the Babu's newly consolidated social position through his artwork. Dress and comportment become a distinguishing mark of the Babu's cultural vapidity, as he struggles, quite unsuccessfully and often to his own embarrassment, to shed the skin of his native culture. In the painting called Metamorphosis (1917), for instance, the figure of the Babu is interrupted by a grimacing railway attendant as he is getting into his English clothes, his dhoti engulfing him in a mess of fabric. Through these anglicised Bengali men, Tagore was not hoping for a cultural return as he would draw the Brahmins' moral inconsistencies and bad faith. In the painting Purification by Cow Dung (1917), the priest is the subject of ire as he squashes a bed of flowers with a thick layer of cow dung which is considered holy. In a more sombre scene in Millstone of the Caste System (1917), the Brahmin is accompanied by a menacing skeleton in crushing a nondescript mass of people. Tagore was active as an actor and a stage designer and his interest in the comedic melded with his painter's vision, leading to the production of three portfolios — Virupa Vajra (Strange Thunderbolts, 1917), Adbhut Lok (The Realm of the Absurd, 1917) and Nava Hullod (New Tumult, 1921).
Tagore passed away on February 14, 1938. His children's book Bhodor Bahadur (Otter the Great) was published posthumously.