Defying the conventions of the Western linear perspective — wherein all parallel lines within a work converge into a single point to create the illusion of depth on a flat surface —  "A Palace Complex with Harem Gardens" is a detailed miniature painting that bridges the inner sanctum of a harem with its outer world.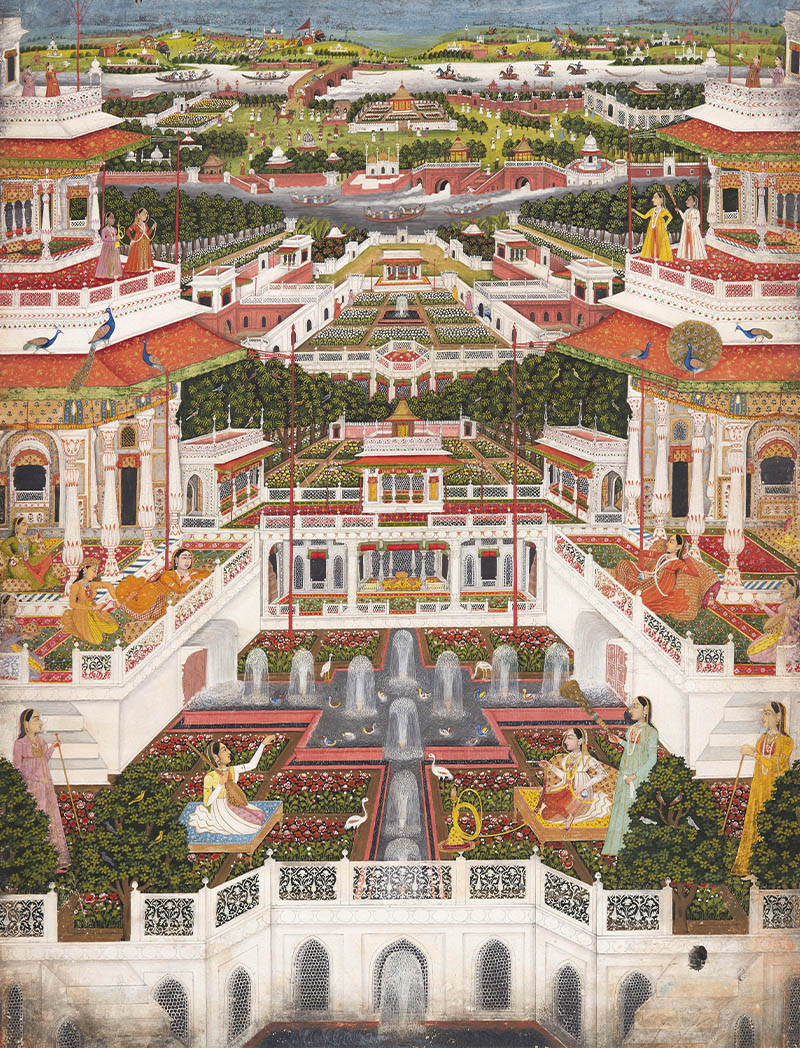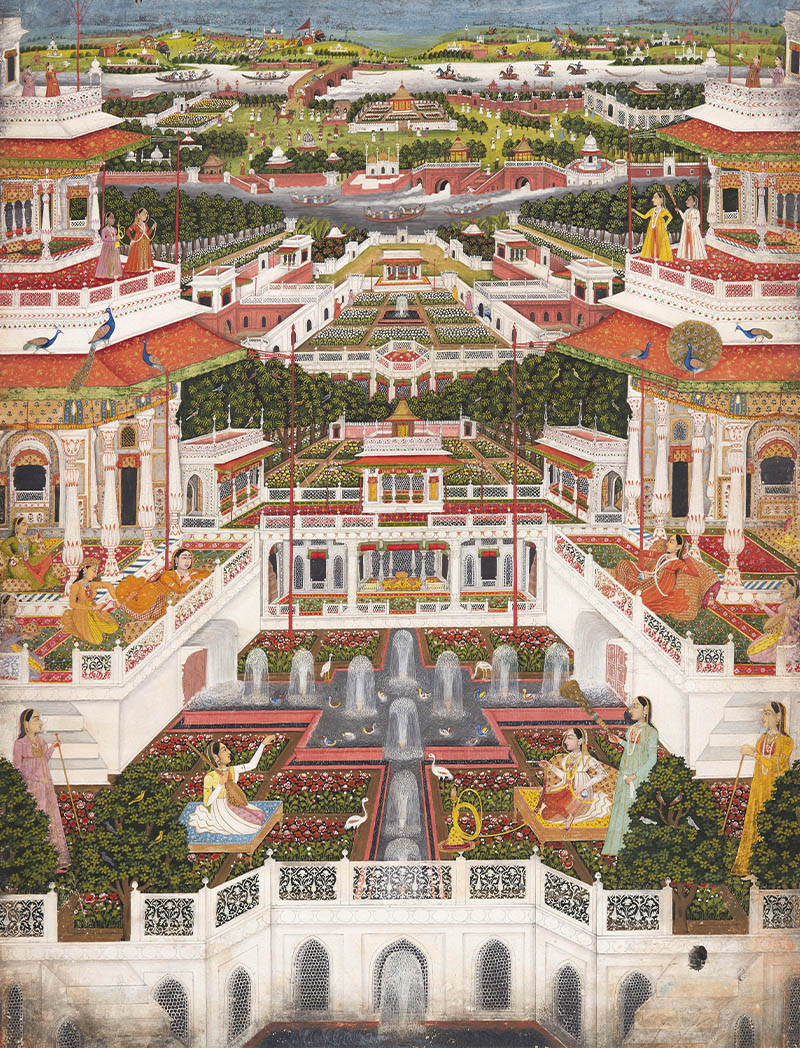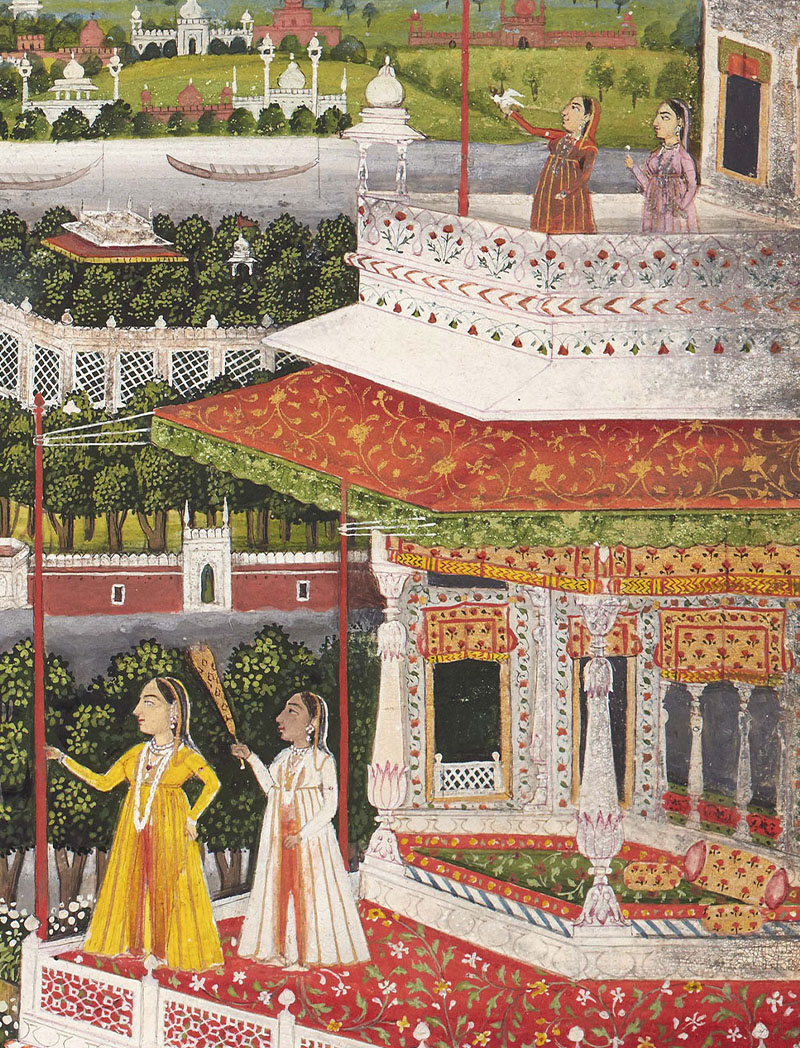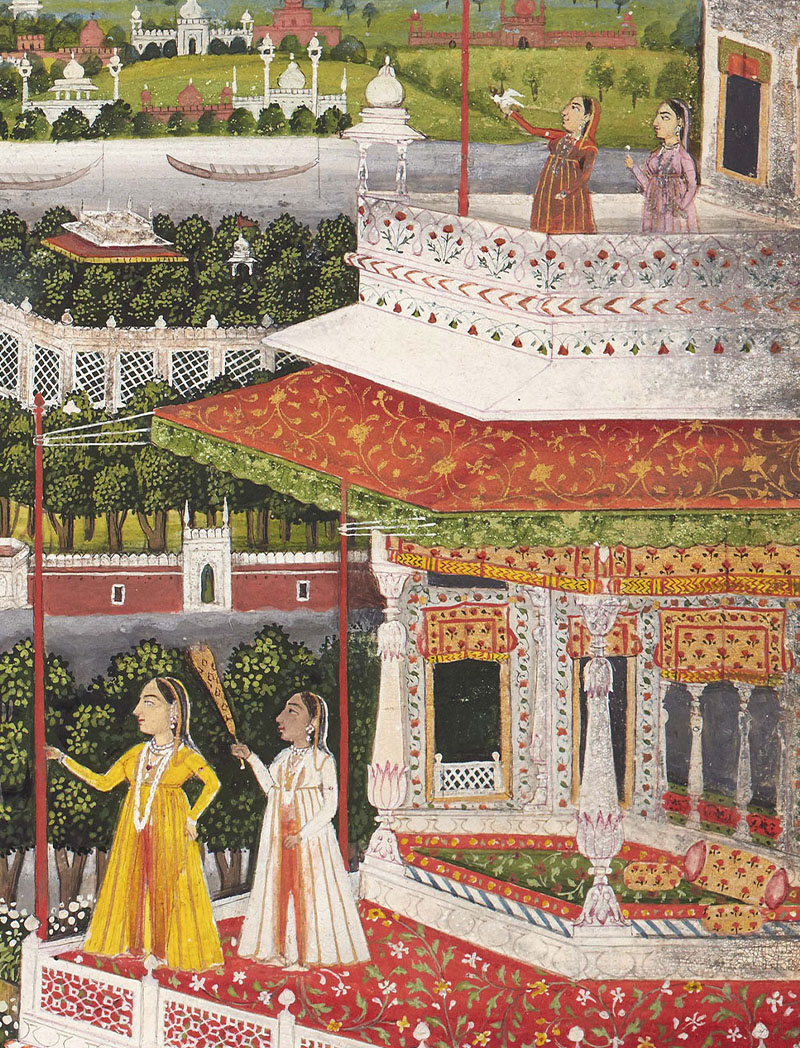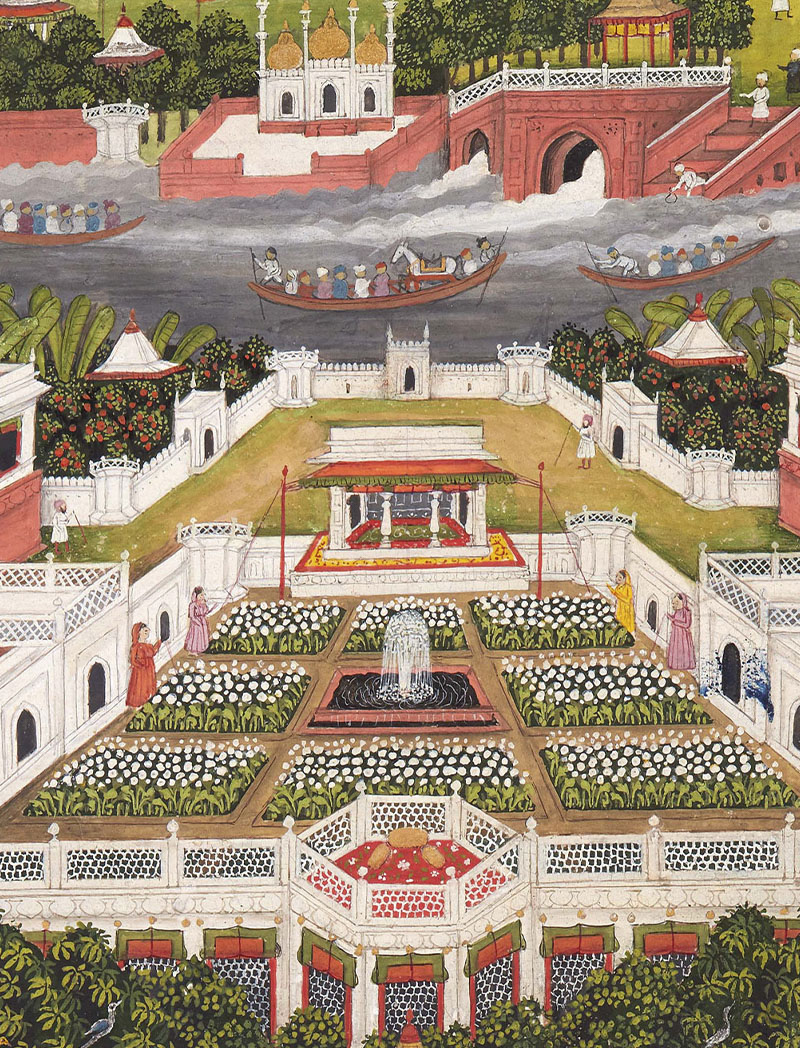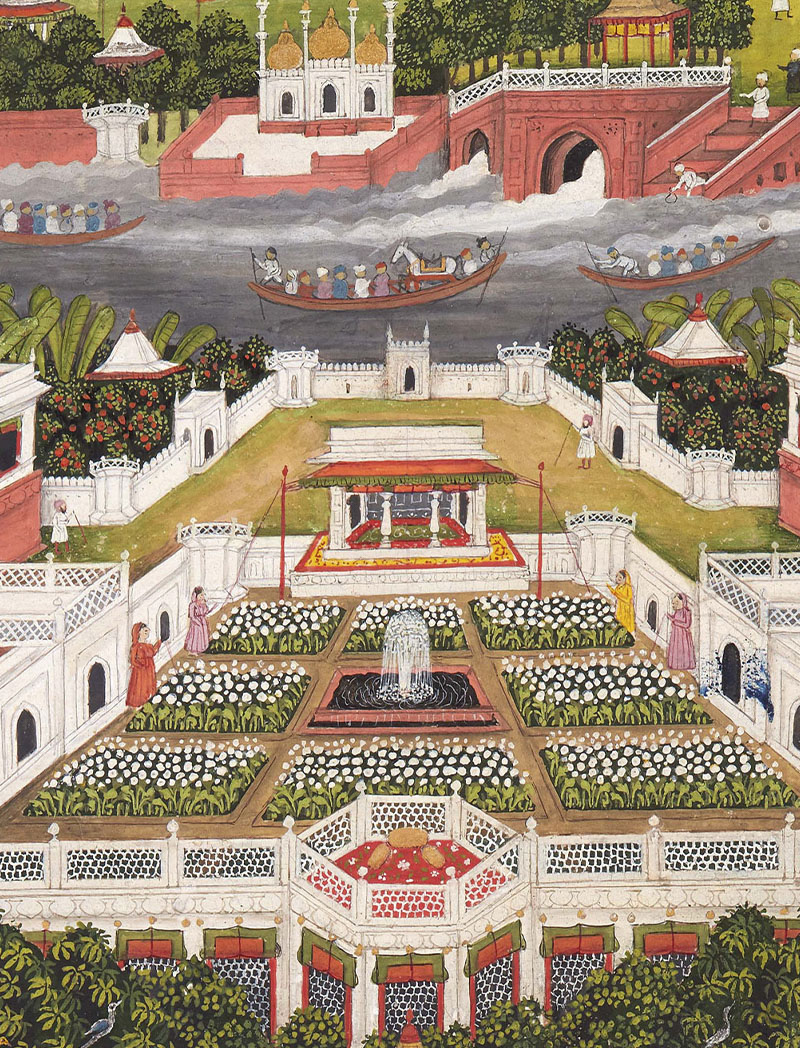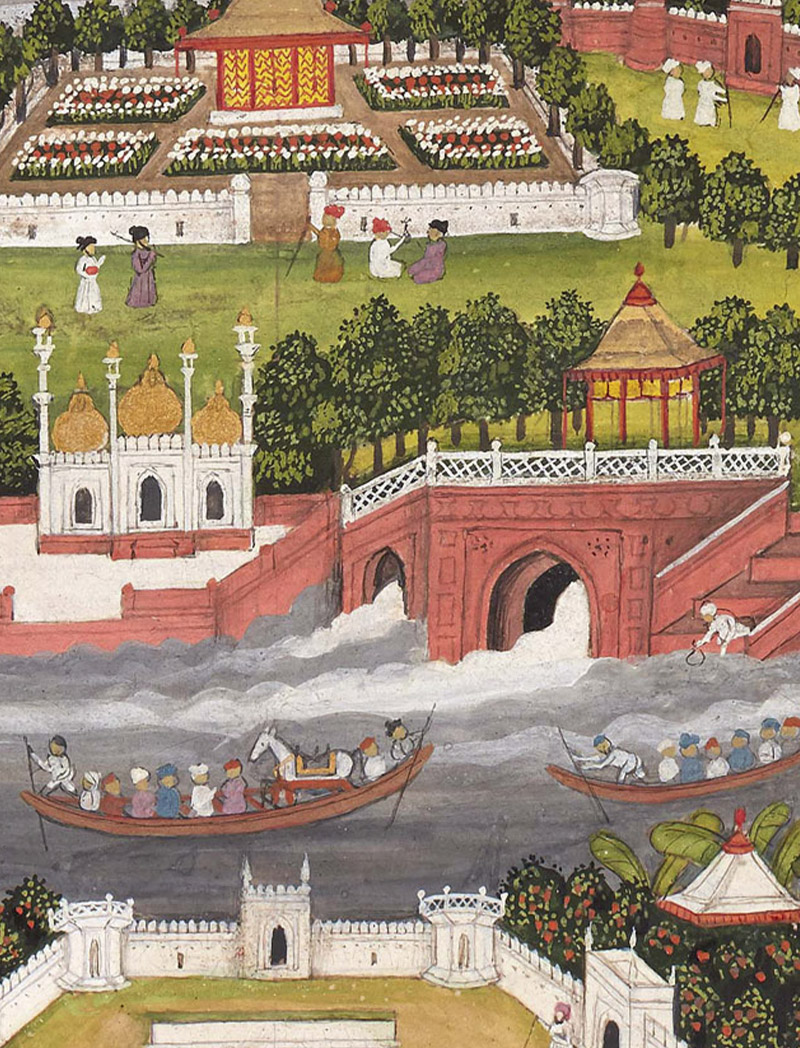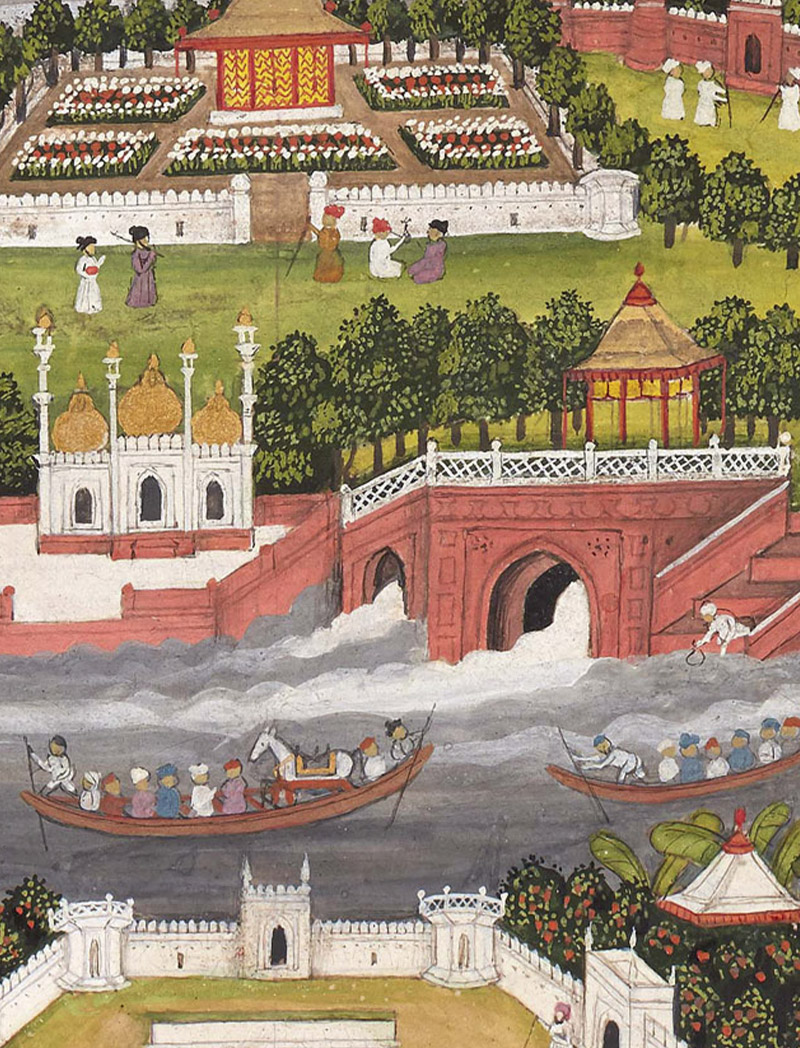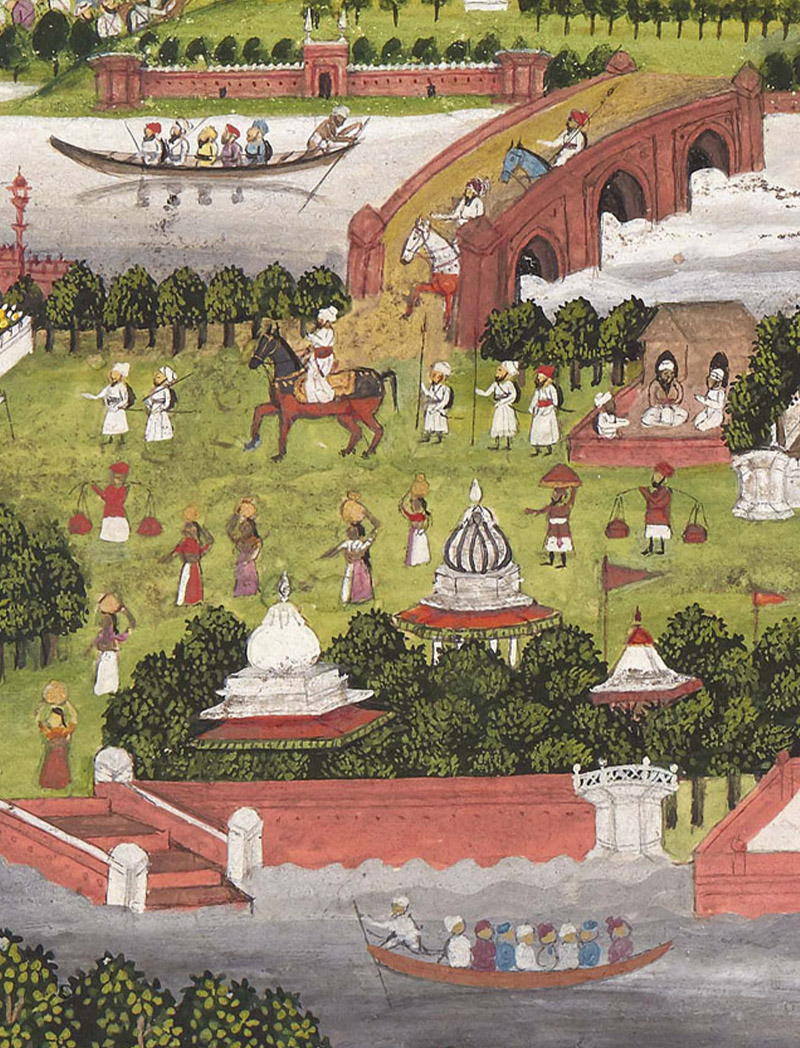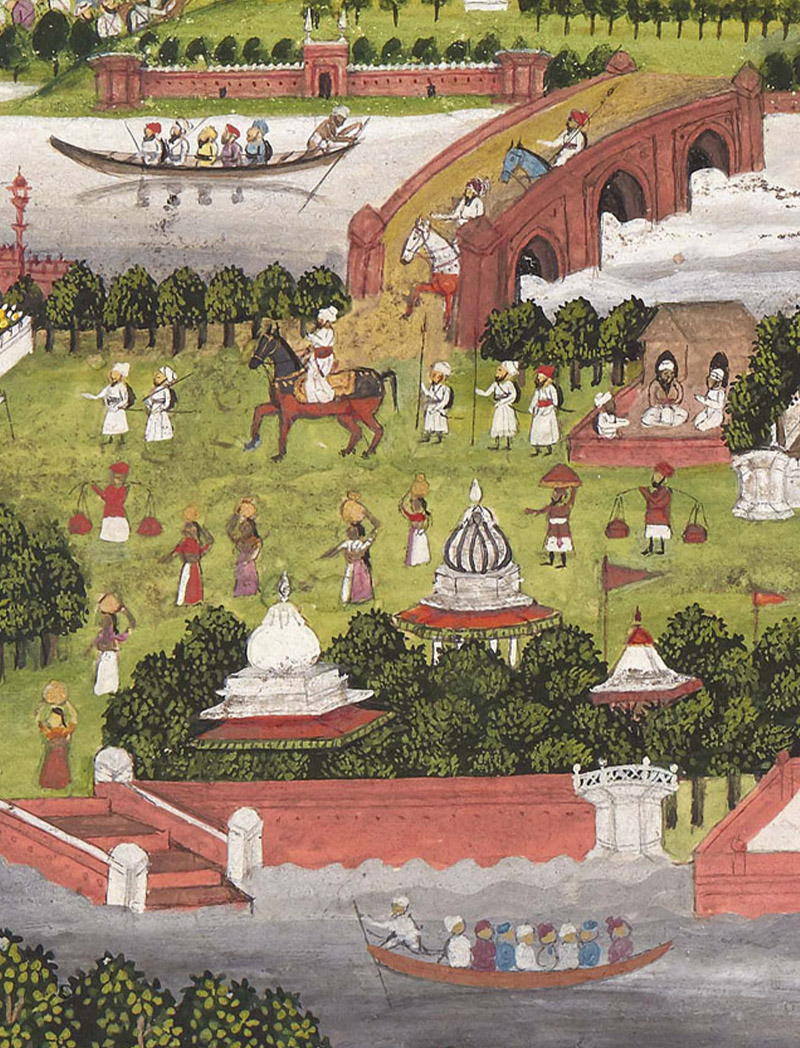 The painting is attributed to Faizallah, a Mughal artist who relocated to Lucknow in the eighteenth century, during the decline of the Mughal Empire. Faizallah's work transformed the terrace and palace views into intricate topographies, featuring idealised palace complexes interspersed with natural life and orderly gardens. Palace complexes featuring gardens were prevalent in the early architectural landscape of Lucknow, adopting the Charbagh style.
The work's perspectival trickery is remarkably fluid, with inner and outer boundaries being represented and traversed within the same frame. The garden occupies terrains of leisure, pleasure and architectural beauty. Concubines, accompanied by attendants, are shown playing musical instruments, smoking hookah, drinking wine, reclining on cushions and receiving a foot massage. As our eyes move across the painting, we see women standing on top of a terrace, playing with birds and looking out over the palace complex. The top centre of the painting extends the palace complex through a walled garden structure and a gate, devoid of any figures. Beyond the wall, we see a moat, along with the large red walls of the fort, with guards, as well as boats with figures on the moat waters. We also see turbaned men and workers scattered across the tree-lined landscape, figures fighting on horseback and a procession accompanied by flag-bearing men. 
The busy, action-filled outer landscape acts as a direct contrast to the idleness within the harem. The landscape blends with the horizon, filled with clouds, birds, fading hills and architectural structures that illustrate an almost gravity-defying view of an entire city, looked at from within the inner palatial complex.