Produced in the Bhagalpur district of Bihar, the eponymous wild tussar silk fabric, typically dyed in bright red, blue, pink or orange, is characterised by patterned stripes and checks of varying densities. Bhagalpur is a significant tussar weaving centre and is known to be home to over thirty thousand dyers, spinners and weavers.
Some sources have suggested that Bhagalpuri fabric is woven from a blend of silk and cotton, on account of the flourishing cotton-weaving industry in Bihar and the same loom types for both varieties. However, most literature indicates that this thick and slightly coarse silk fabric is woven solely from the flat yarn spun from the cocoons of the tussar silkworm — Antheraea mylitta, an indigenous species that feeds on the leaves of the local forest trees — sometimes making no distinction between tussar and Bhagalpuri silks.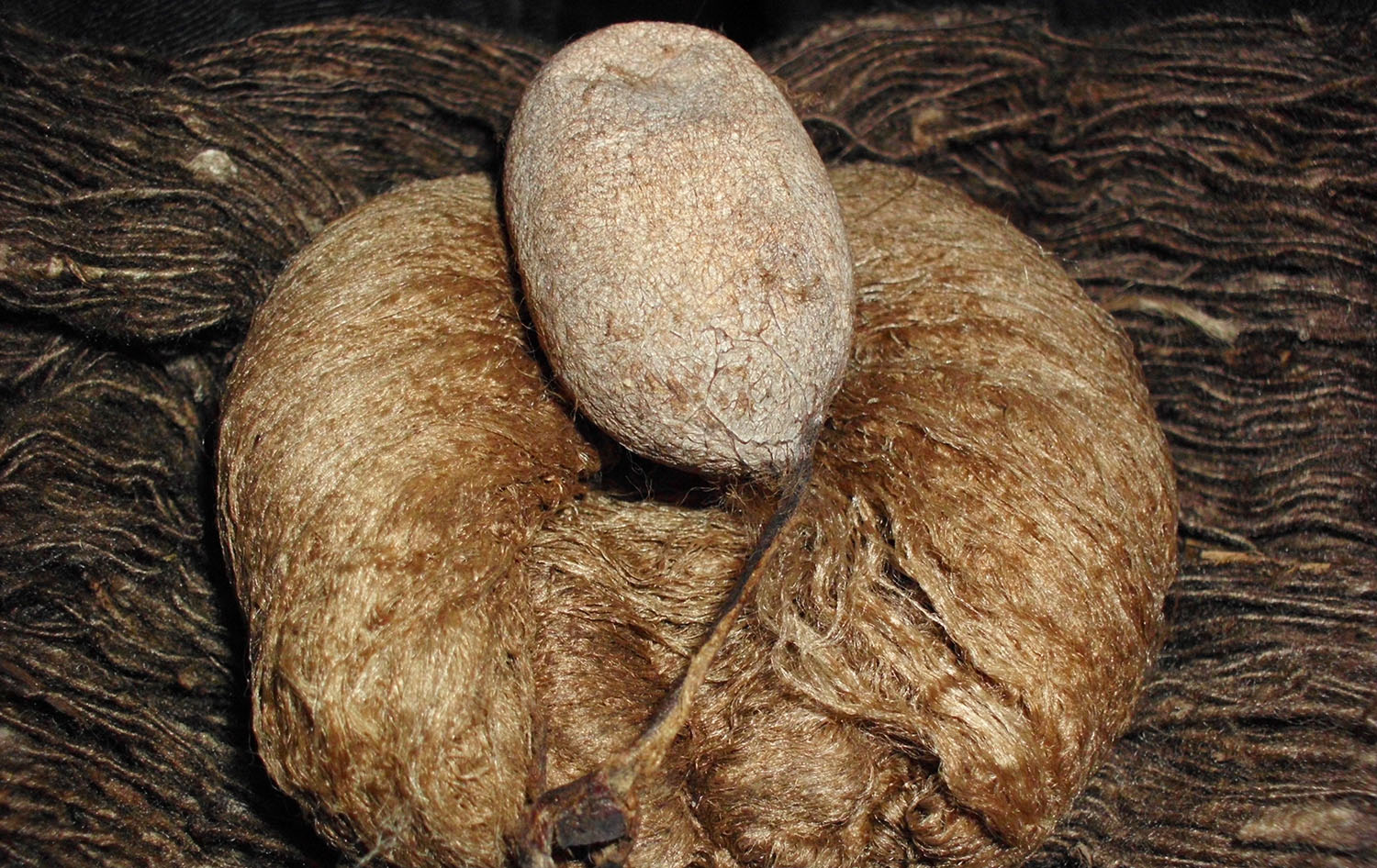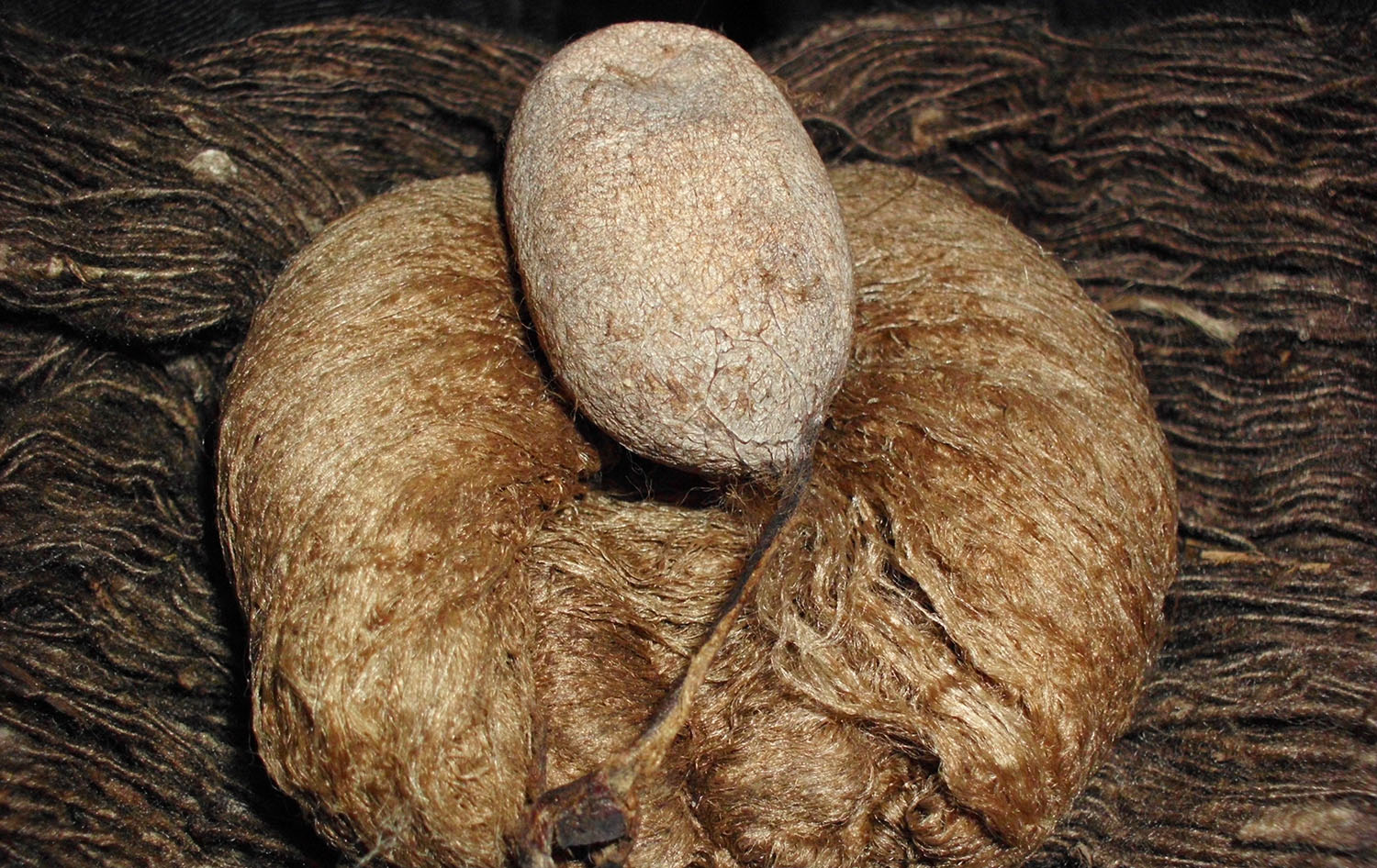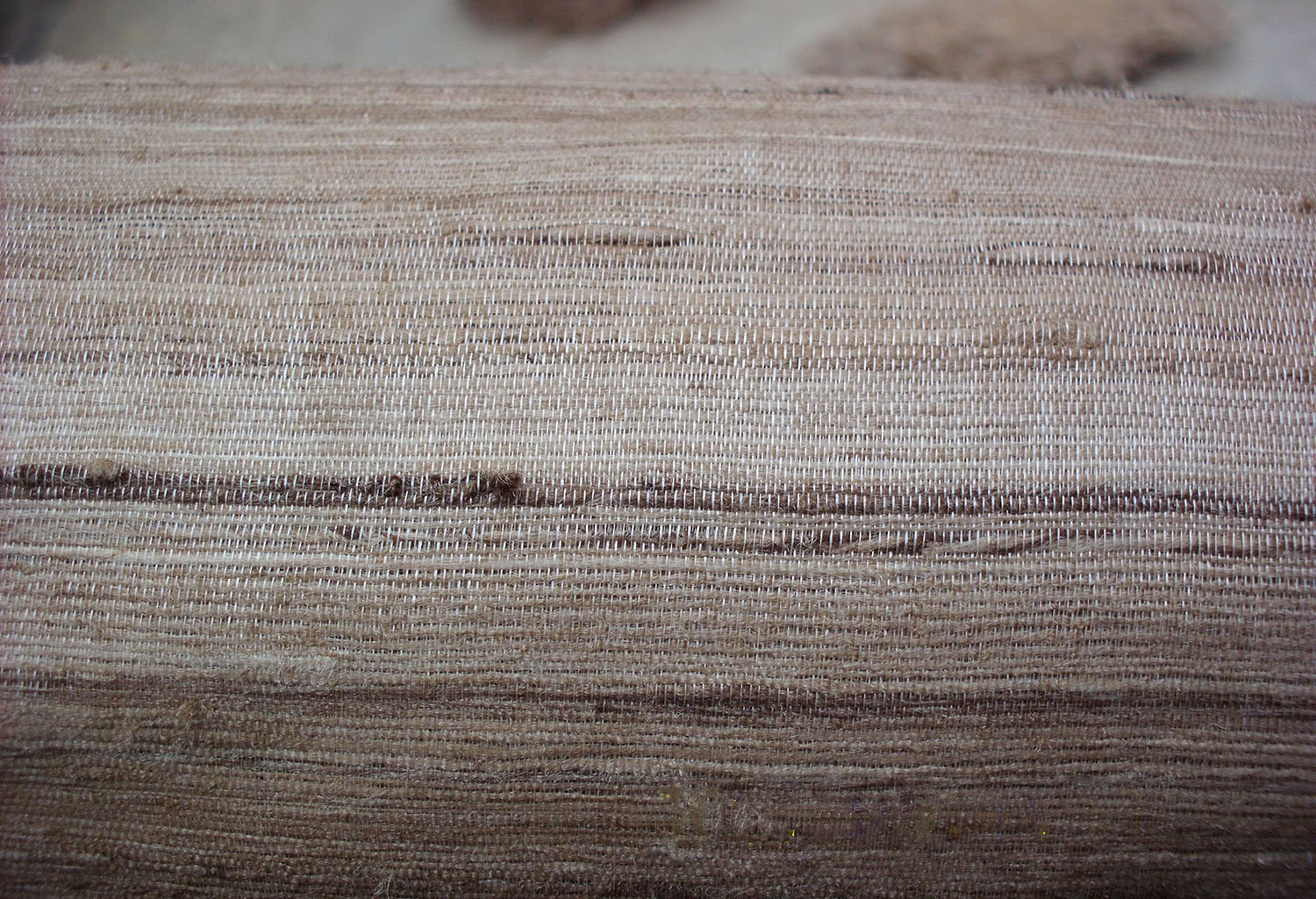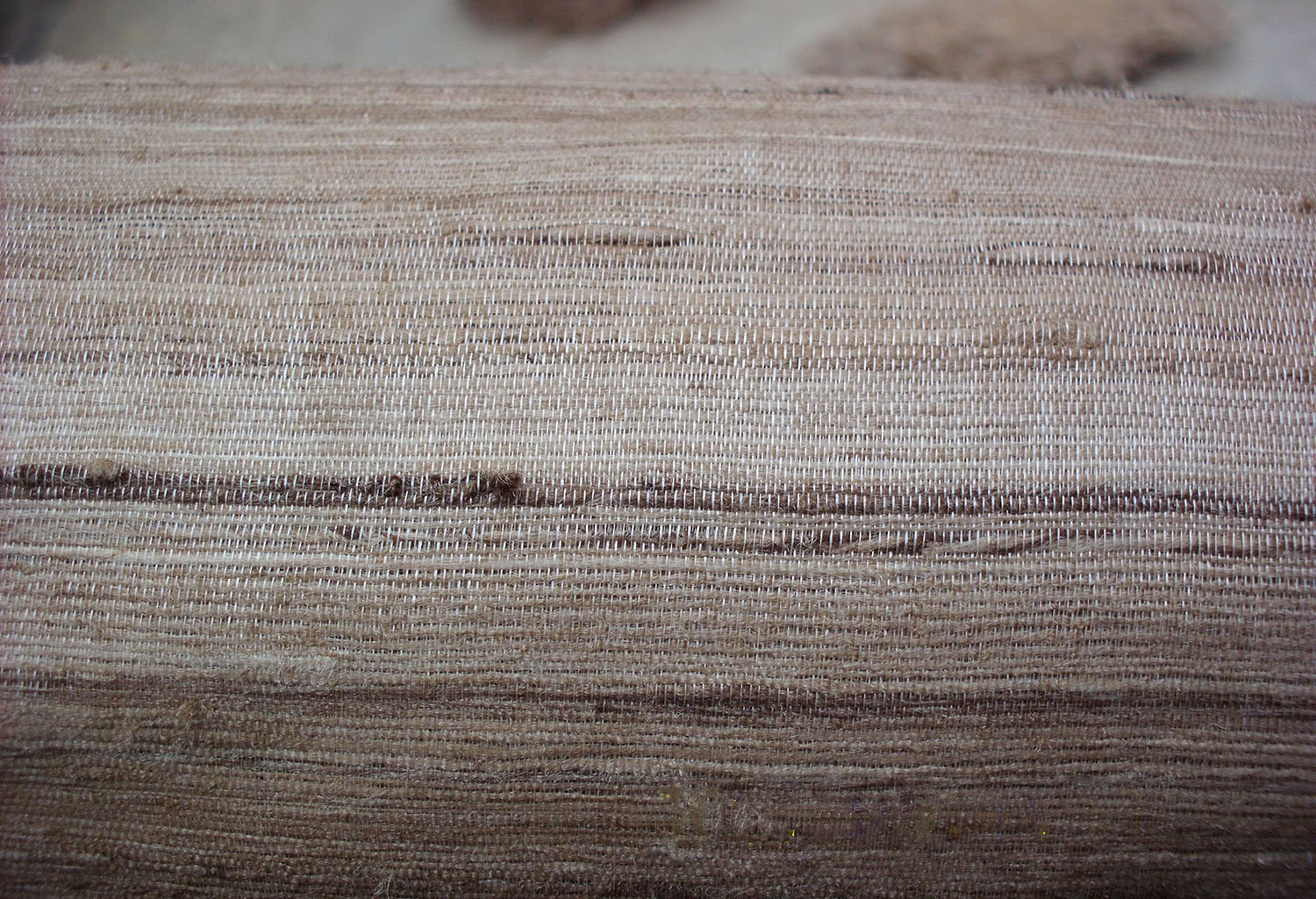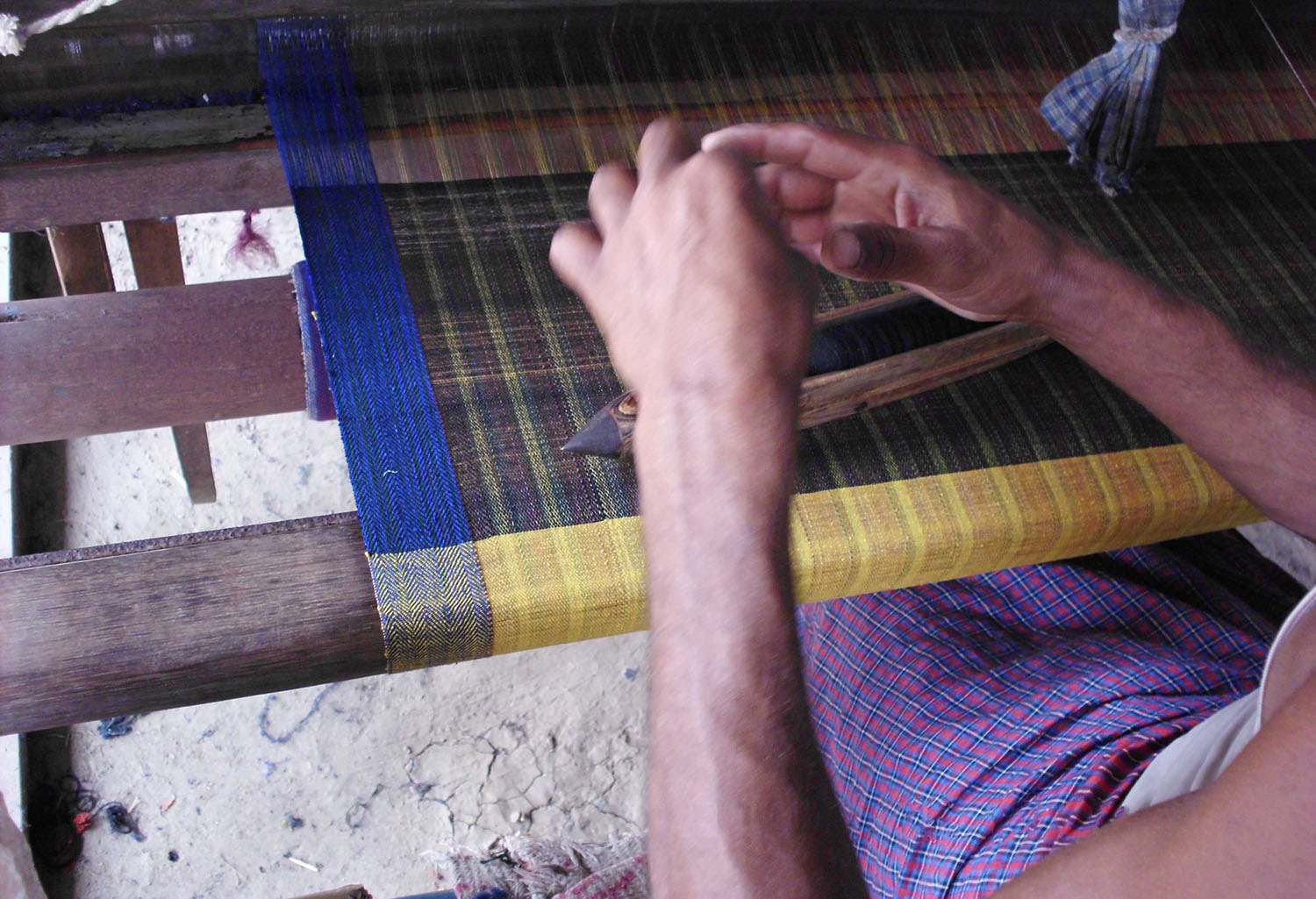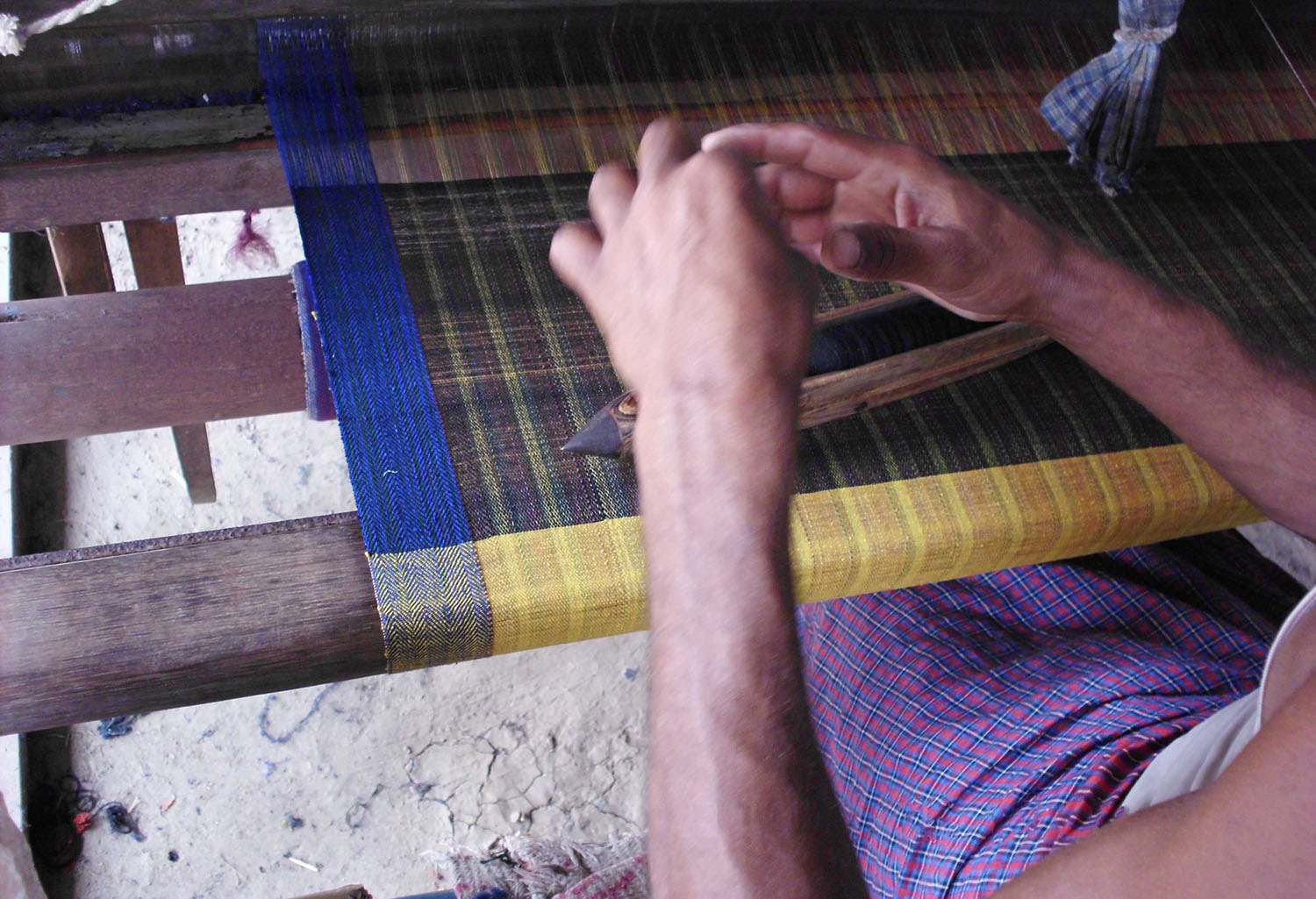 Several communities are involved in the farming of tussar silkworms, spinning of yarn and subsequent weaving. Once reeled, the silk is woven on a four-shaft pit loom, locally known as khatkal, which over the last couple of centuries has been modified to improve performance.
A notable product to have emerged from this production chain is the Bhagalpuri saree, which is heavier than the silk fabric itself because of the extra weft threads used to decorate its pallu. They also differ from the checked or striped silk fabric in the colours and motifs used. Historically, the Bhagalpuri tussar, used primarily to make stoles and home furnishings for the domestic market, were much sought after internationally. During the British Raj in the nineteenth century, these silks and silk products were exported, especially to Europe, at a high price that it readily commanded.
However, in the years following, as was the case with tussar silk production in other parts of Bihar that saw the advent of mill-produced counterparts and cheaper synthetics, Bhagalpuri silk production began to decline. However, in 1993 financial stimulus from Dastkar, helped establish the nonprofit institution Berozgar Mahila Kalyan Sanstha (BMKS), which through employment programmes as well as technical and design inputs has helped revive tussar weaving in the Godda district. Several other organisations, weaver cooperatives, and private investors have since also extended support for the production and distribution of tussar silk products in the Bhagalpur clusters as well as beyond. These interventions have also led to experimental initiatives such as Ahimsa silk yarns, spun from fibre extracted without killing silkworms. In 2013 Bhagalpuri silk acquired Geographical Indication (GI) status from the Government of India for its territory-specific production and characteristics.
Bibliography
Our website is currently undergoing maintenance and re-design, due to which we have had to take down some of our bibliographies. While these will be re-published shortly, you can request references for specific articles by writing to hellomapacademy@map-india.org.