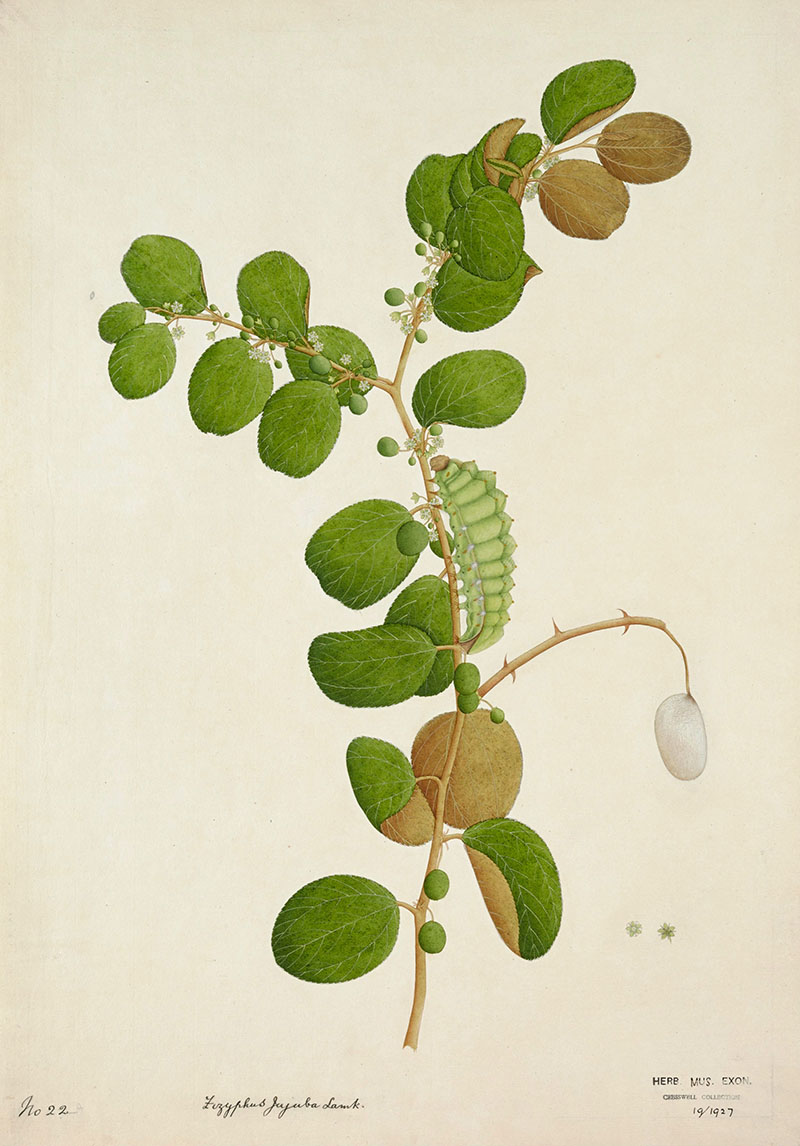 Jujube or Chinese Date (Ziziphus jujube) with Tussore Silk Moth Larvae (Antheraea paphia); Company School, India; c. 1770–1810; Watercolour; 55.5 x 39.0 cm; Royal Albert Memorial Museum and Art Gallery, Exeter City Council, Google Arts and Culture
Valued for its texture, strength, natural gold colour and versatility, tussar is categorised, along with Eri and Muga, as a highly breathable silk fibre, which makes it suitable for the warmer climates of South Asia. Also known as kosa or wild silk, the name tussar is believed to have derived from the French tussore as well as the Sanskrit tasara (meaning "to shuttle").
Tussar fibres are harvested from the silkworm species of the moth genus Antheraea, including Antheraea mylitta, Antheraea proylei, Antheraea pernyi and Antheraea yamamai, which subsist on the indigenous arjun and sal trees instead of mulberry. Tussar fibres are three to four times stronger than mulberry silk. The process of reeling tussar begins with collecting the insects through sericulture, although tussar production differs from standard sericulture in that it is produced using the ahimsa (non-violent) silk manufacturing process, where the larvae have either left the cocoons or are sun-dried before they are boiled in an alkaline solution to soften the fibres and enable quicker extraction of yarn; the longer the cocoons are boiled, the softer the silk. Subsequently, the threads are extracted by pulling and rubbing the cocoons on the thighs or on a kharpa (tile) — a completely manual process undertaken exclusively by the women of the community. The extracts obtained are thin and naturally gold in colour. The resulting silk is reeled in the same way as mulberry silk, following which it is immersed in an acid solution, then washed in a boiling solution of soap or washing soda.
Tussar silk can be classified into several types depending on the percentage of cotton blended with the silk in the warp. While raw tussar silk can often be uneven, the finished weave is smooth and shiny, yet textured and durable, making it suitable for use in clothing and other fabrics such as sarees, dhotis, shawls, purses and upholstery, as well as the base material for various handicrafts. Due to its durability and lustrous quality, tussar is suitable for embroidery and is used in textiles such as ikat and ekphulia sarees. It is also used in pattachitras and kantha stitches. Tussar was also used with cotton in Spanish capes dating to seventeenth-century Bengal. Depending on the region of their origin, tussar fabrics are decorated with different motifs, such as designs of flowers, fish, conch shells, rudrakshas or keris. Some varieties are also decorated with Bagh and Bagru block prints.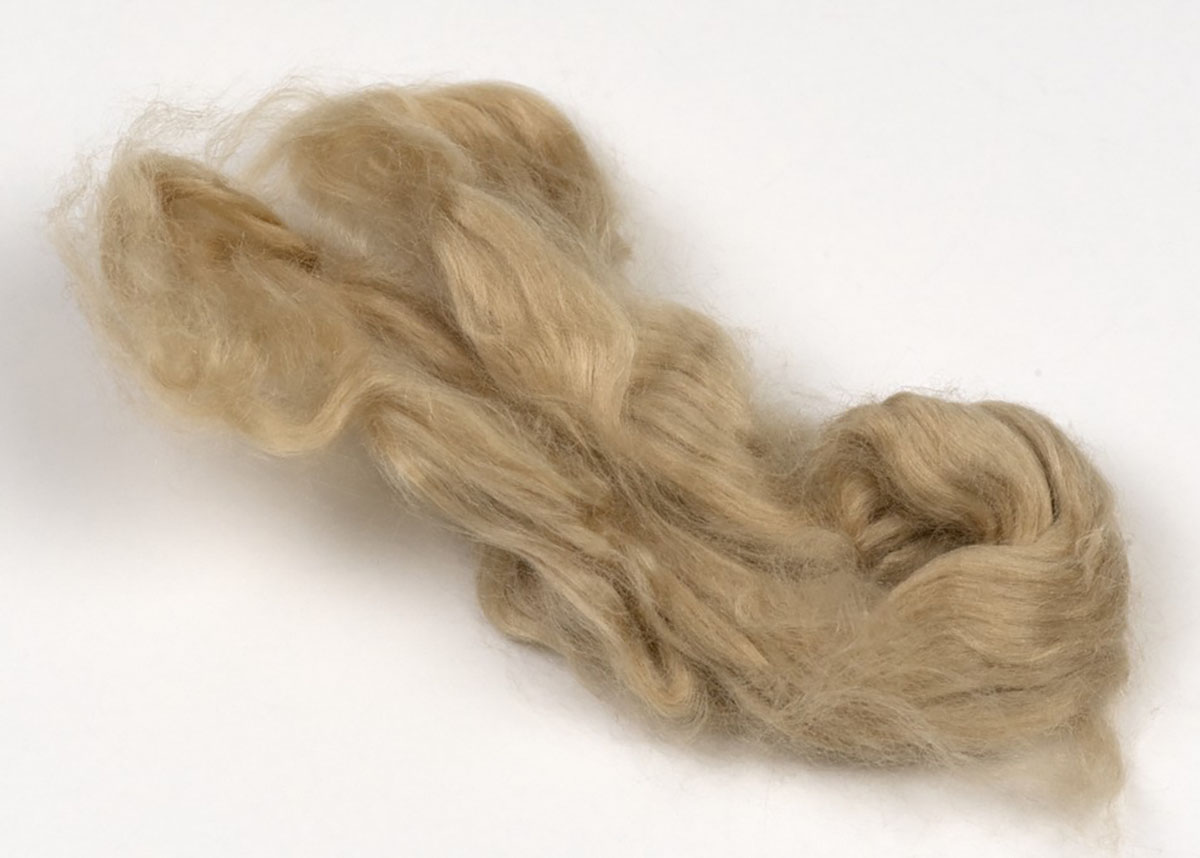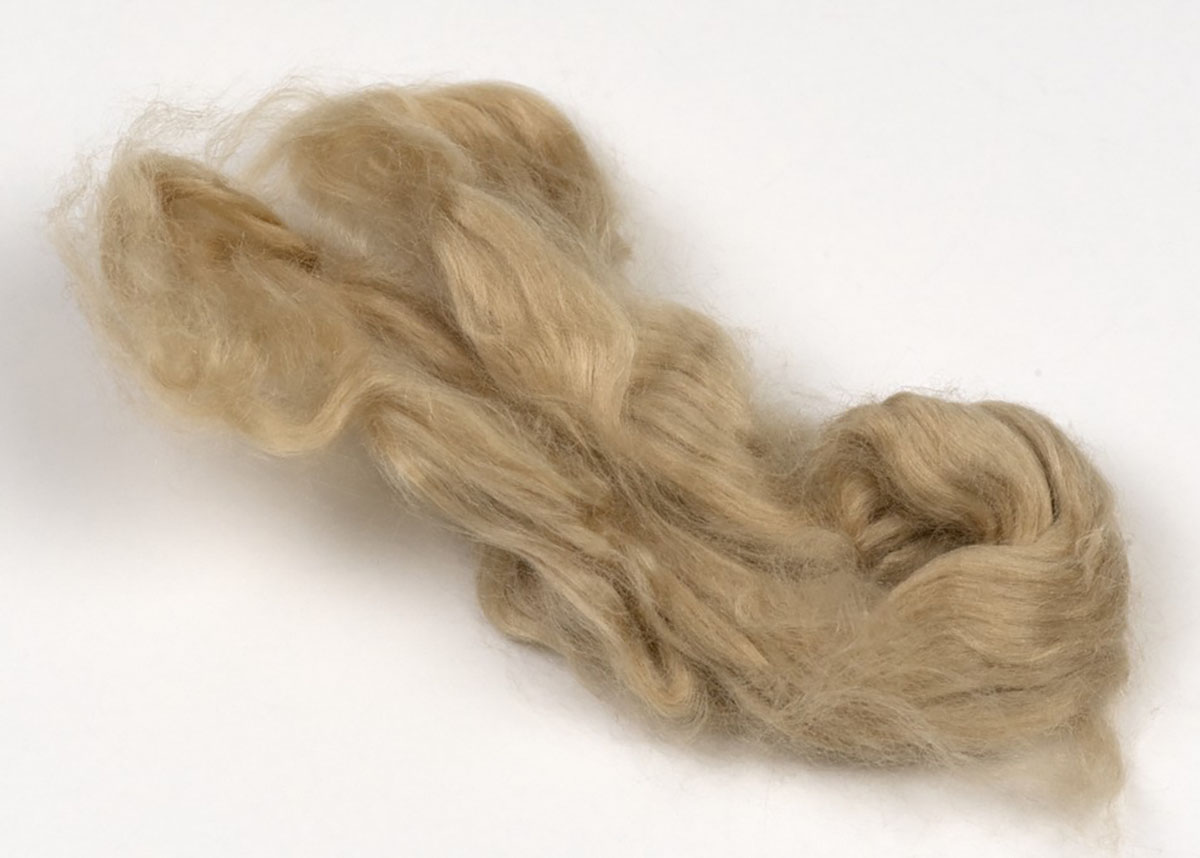 India is the second largest global producer of tussar silk, especially tussar sarees. Known as tropical tussar, the indigenous material is largely collected and manufactured by communities in Bihar, West Bengal, Chhattisgarh, Madhya Pradesh, Assam and Jharkhand, collectively known as the tussar belt. In Chattisgarh, tussar is produced in the towns of Bastar, Jagdalpur, Raigarh, Bilaspur and Champa by the weaving community of the Devangans. Jharkhand and Bihar are the largest producers of tussar in the country, with over 50 percent of the total output produced in Bhagalpur and surrounding regions. Bihar's tussar silk fibres are highly valued for their purity, variable textures and shades of dark honey and pale gold.
The tussar silk insect was introduced to the British East India Company in 1657, following which tussar textiles were shown at the Paris Exhibition of 1878 and consequently traded across England and France, as well as globally. In the mid-seventeenth century, tussar silk began to penetrate European fashion trends and production. It has since been utilised for European textiles, including printed silk curtains, furniture coverings, wall damasks and clothing. Today, several varieties of tussar silk are produced throughout Asia, including in India, Sri Lanka, Japan and China.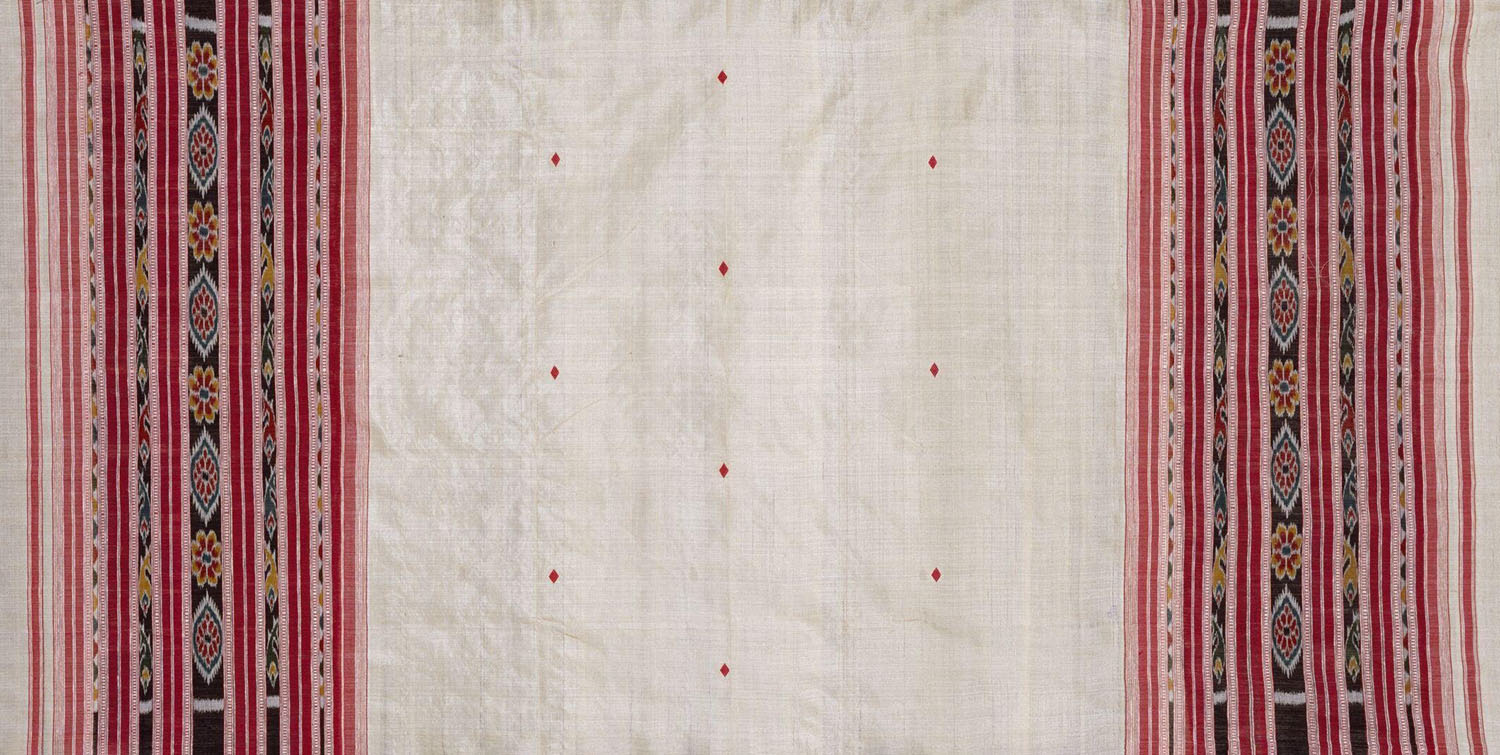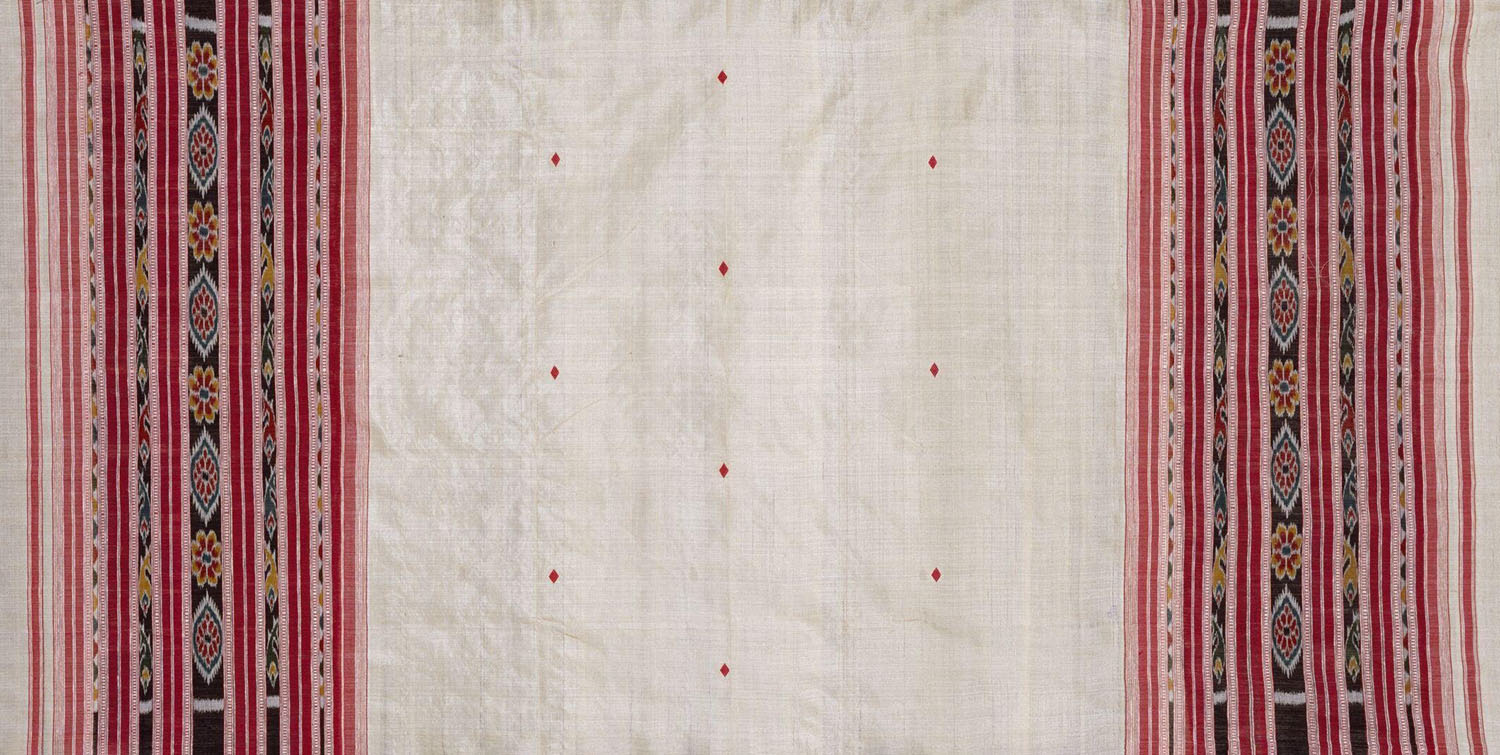 In recent years, the range of motifs and colours used in tussar has expanded. Tussar fabrics are also being dyed using chemical colours as opposed to the traditionally used natural dyes. Sustained demand for the silk has led to widespread and economically sustainable production of the textile, further reinforced by co-operatives and programs established to benefit the weaving communities. In Janjgir-Champa, Chhattisgarh, the local government established programs to benefit the communities that depend on silk production, which has resulted in nearly 350 tussar centres in the state. In 1974, a Weavers' Service Centre was established in Bhagalpur, aimed at making subsidies and skill education accessible to weavers and their families. As of writing, there are approximately thirty thousand handloom weavers in the region who work on twenty-five thousand looms.
Today, the tussar weaving industry caters to both the domestic as well as the export market, resulting in annual trades of up to INR 100 crores. Contemporary fashion designers such as Manish Malhotra and Sabyasachi have also incorporated tussar in their work.
Tussar silk received a Geographical Indication (GI) tag in 2009.
Bibliography
Our website is currently undergoing maintenance and re-design, due to which we have had to take down some of our bibliographies. While these will be re-published shortly, you can request references for specific articles by writing to hellomapacademy@map-india.org.