A prolific Indian documentary photographer, Bhupendra Karia had a career spanning graphics, academia and curatorship and is known for his extensive photographic documentation of the social and economic conditions of India during the 1960s and 1970s.
Born in New Delhi, Karia studied painting, graphics and history at the Sir JJ School of Art, Bombay (now Mumbai), graduating in 1956. He then proceeded to study history and aesthetics at the Tokyo University of Fine Arts, where he was introduced to the photographic medium and also developed an interest in Japanese culture, architecture and ukiyo-e woodblock printmaking, which informed his photographic style and academic legacy.
Karia began his academic career teaching fine art and heading the graphics department at MS University, Baroda, from 1964–66, where he introduced concepts from ukiyo-e and Japanese aesthetics to the curriculum. Karia then moved to California, where he was head of the photography and graphic arts department at the University of Southern California.
Karia's photography documented India's critical economic transition through the 1960s and 1970s, primarily through exploring the consequential population growth inside and outside cities. A notable series from this period is Population Crisis, Bombay (1968–71), which depicts the surging population in the city through neatly organised and well balanced compositions that demonstrate his stylistic knowledge of woodblock printing. Karia also travelled the subcontinent with the aim of photographing native artistic traditions, from textiles, to pottery, to architecture. In 1968, he travelled across Gujarat with Jyoti Bhatt, documenting folk art practices in the region, exemplified by Karia's 1969 silver print, Porch with Carved Post, Gujarat, depicting architectural wood carvings in a village in Gujarat. Karia also collaborated with Hungarian-American photographer Cornell Capa, with whom he established the International Center for Photography (ICP), New York, where Karia served as curator and associate director.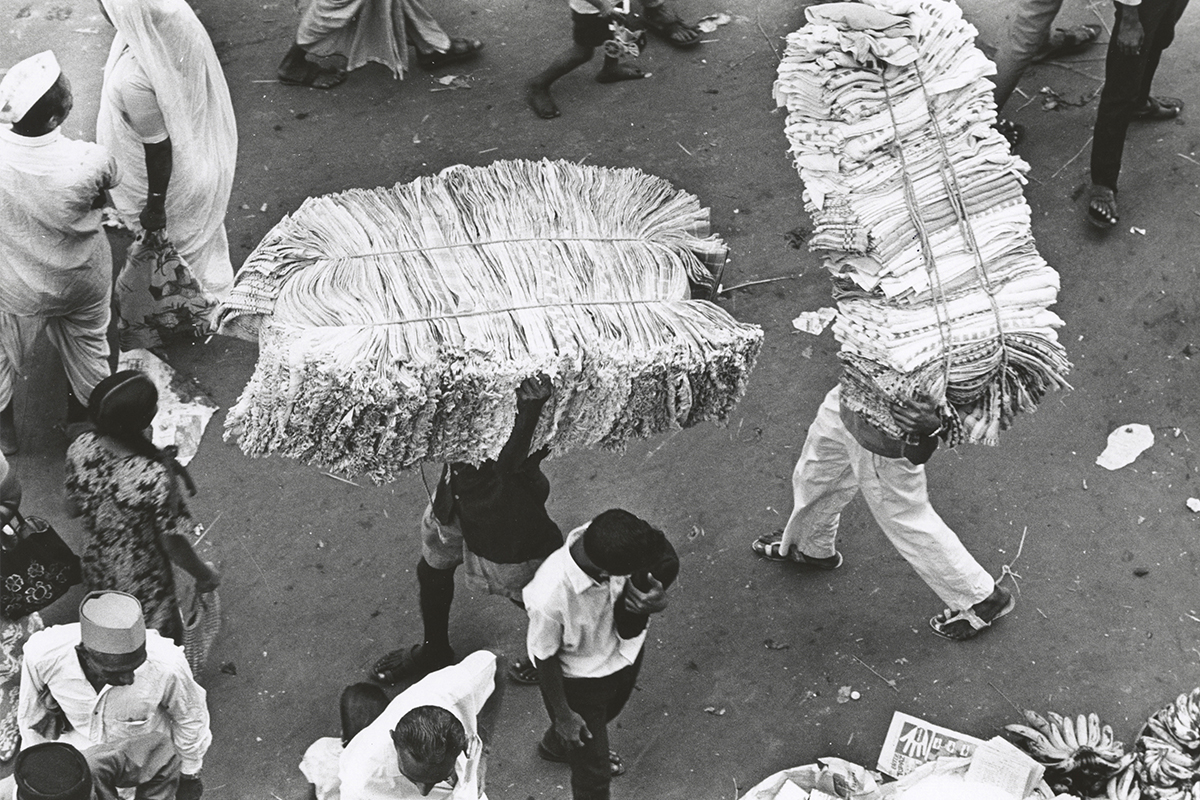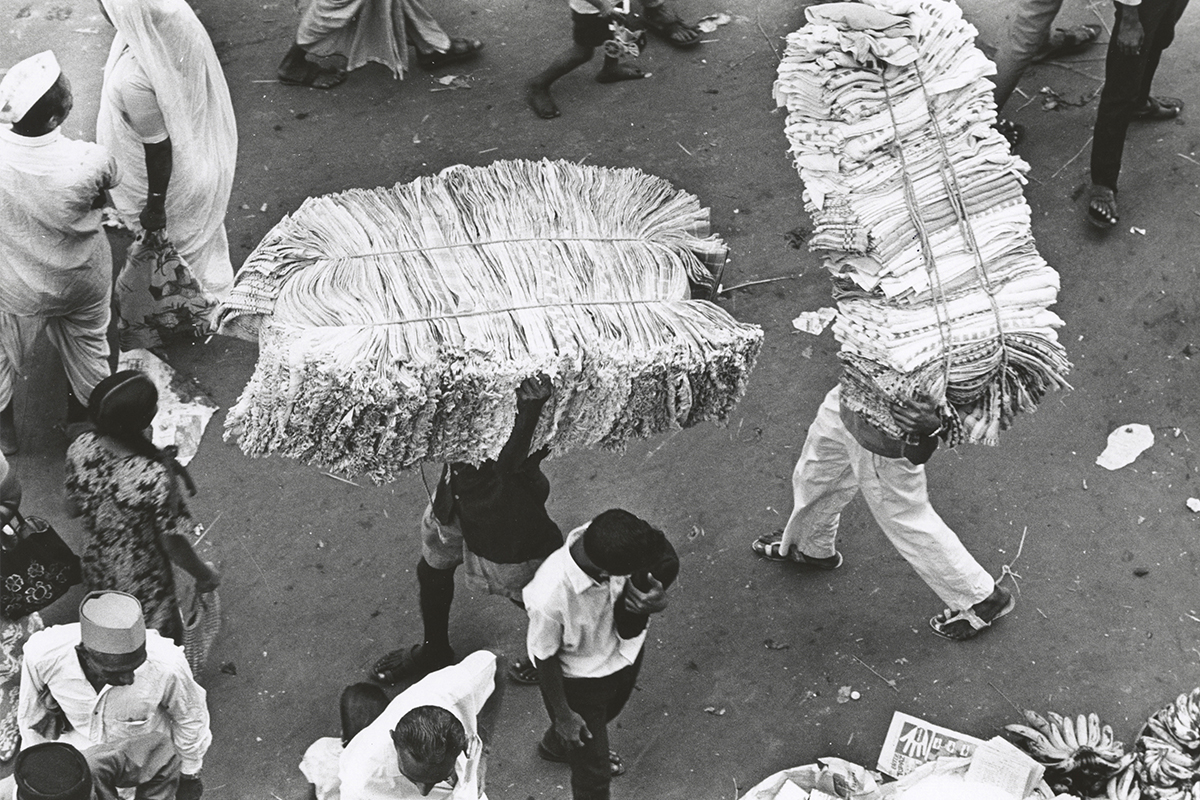 In the mid-1970s, Karia curated his photographic portfolio, which consisted of seventy-four photographs from a total of nearly a quarter million images he had made throughout his career. Karia's photographic output reveals his understanding of India beyond the scope of photojournalism, introducing a subjective vision combined with his rigorous aesthetics and his aspiration for a truthful representation of the country. His photographs illustrate larger social, political and environmental issues in India while remaining focused on the individuality of its citizens. This individuality and compositional awareness is also reflected in Karia's photographs of everyday objects; linens, cookware, umbrellas and other common objects are highlighted through an acute contrast with the surrounding space.
In 2018–19, sepiaEYE curated an exhibition of Karia's work, titled Small Box, which showed a selection of fifty photographs printed in the mid-1970s from the Karia Estate's extensive collection of over 250,000 photographs. The show included works from his three major series, Old India, New India and Bombay. Other notable group exhibitions of his work include Stillness and Shadows at Rossi & Rossi Ltd., London and the Florida Museum of Photography (2010); Crossover at the FOCUS Festival Mumbai (2015); Bounce with sepiaEYE shown in New York (2017); and Photography at Play: Bhatt, Karia and Mohamedi in Baroda, 1966–1975 at Jhaveri Contemporary, Mumbai (2017). At present, Karia's works are part of the permanent collections of the Lalit Kala Akademi, New Delhi; the Fogg Museum, Boston; and the Museum of Modern Art, New York; as well as in private collections around the globe. Karia also published over fifteen books, including Yayoi Kusama: A Retrospective (1989) and curated approximately forty-five exhibitions.
Karia died in 1994 in the United States.
Bibliography
Our website is currently undergoing maintenance and re-design, due to which we have had to take down some of our bibliographies. While these will be re-published shortly, you can request references for specific articles by writing to hellomapacademy@map-india.org.