A type of bagh characterised by a large, decorated triangle along its longer sides, ghunghat baghs are worn by brides as a ghunghat or veil during wedding ceremonies. The bagh is worn in such a way that a triangle falls over the bride's face. A variation of the ghunghat bagh is the sar pallu, which has large, elaborately decorated borders on the short sides of the garment.
The pattern on the triangles varies from piece to piece, although it is usually geometric. The rest of the ghunghat bagh is typically a single colour, with the border design matching the design on the triangle.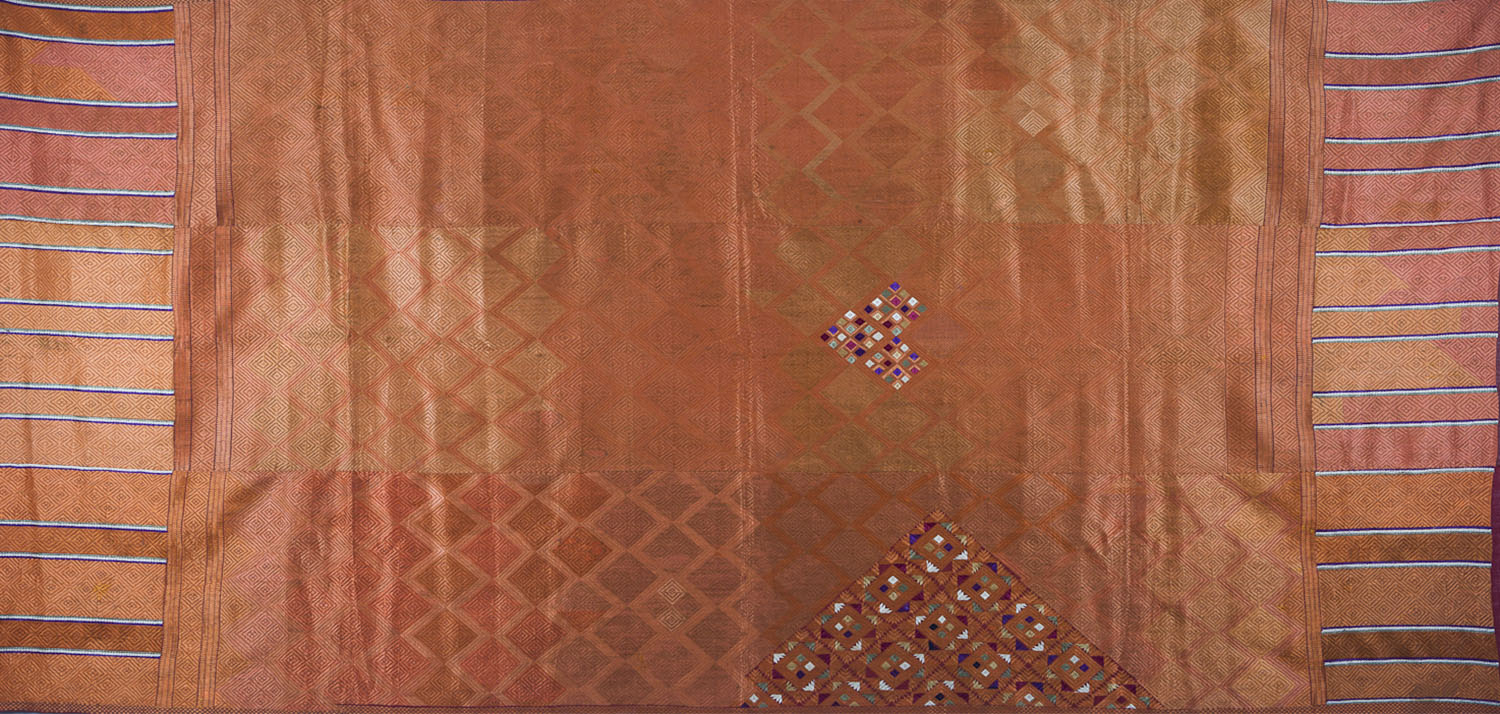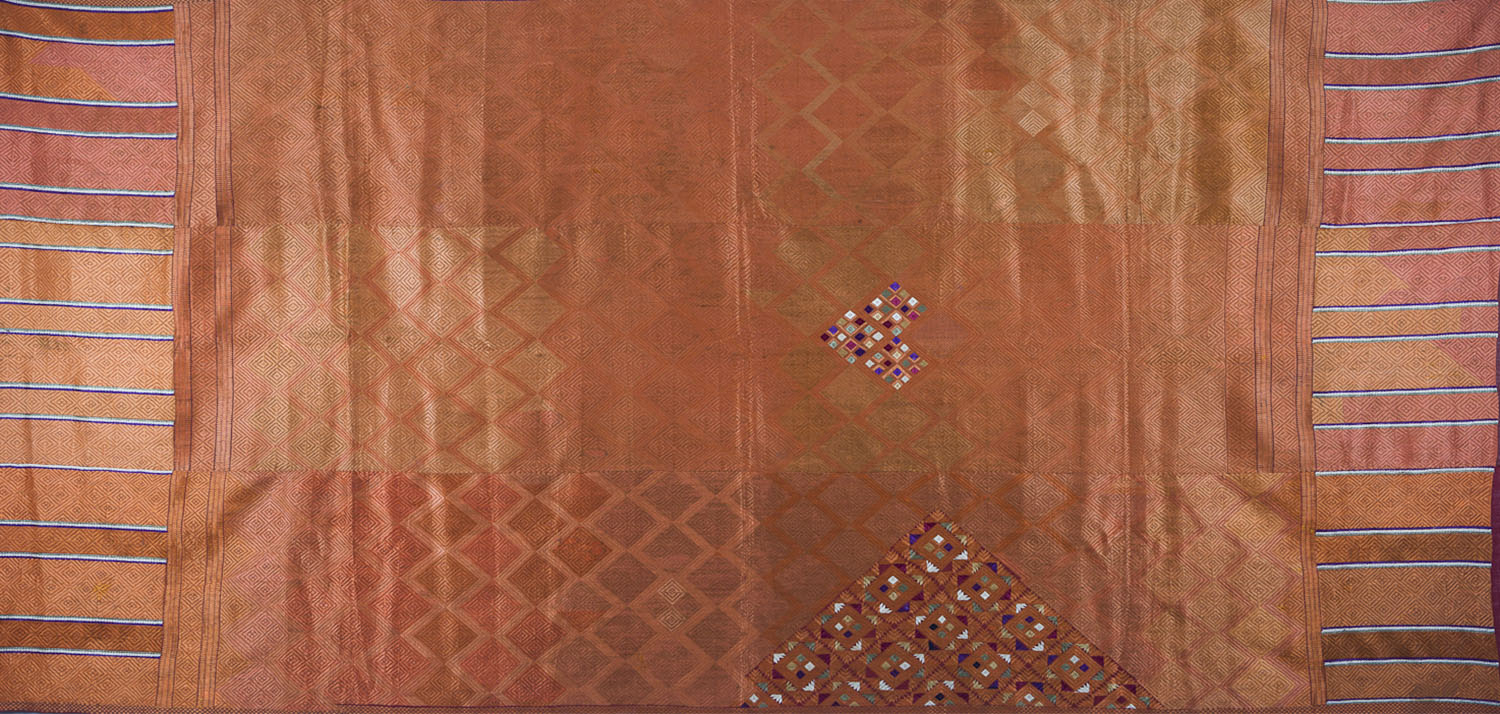 It is unclear whether these baghs are produced today or whether ancestral pieces continue to be used in wedding ceremonies.
Bibliography
Lal, Krishna. Phulkari: From the Realm of Women's Creativity: A Tradition of Handmade Embroidery of Punjab and Haryana: Selected Pieces from the Archives of IGNCA. New Delhi: Indira Gandhi National Centre for the Arts, 2013.
Maskiell, Michelle. "Embroidering the Past: Phulkari Textiles and Gendered Work as "Tradition" and "Heritage" in Colonial and Contemporary Punjab." The Journal of Asian Studies 58, no. 2 (May 1999): 361–88.
Mason, Darielle, and Cristin McKnight Sethi. Phulkari: The Embroidered Textiles of Punjab from the Jill and Sheldon Bonovitz Collection. Philadelphia Museum of Art, 2017.
Thakar, Karun. "Embroidered Truths." HALI Magazine, July 2021, 100–05.