A type of bagh characterised by a large, decorated triangle along its longer sides, ghunghat baghs are worn by brides as a ghunghat or veil during wedding ceremonies. The bagh is worn in such a way that a triangle falls over the bride's face. A variation of the ghunghat bagh is the sar pallu, which has large, elaborately decorated borders on the short sides of the garment.
The pattern on the triangles varies from piece to piece, although it is usually geometric. The rest of the ghunghat bagh is typically a single colour, with the border design matching the design on the triangle.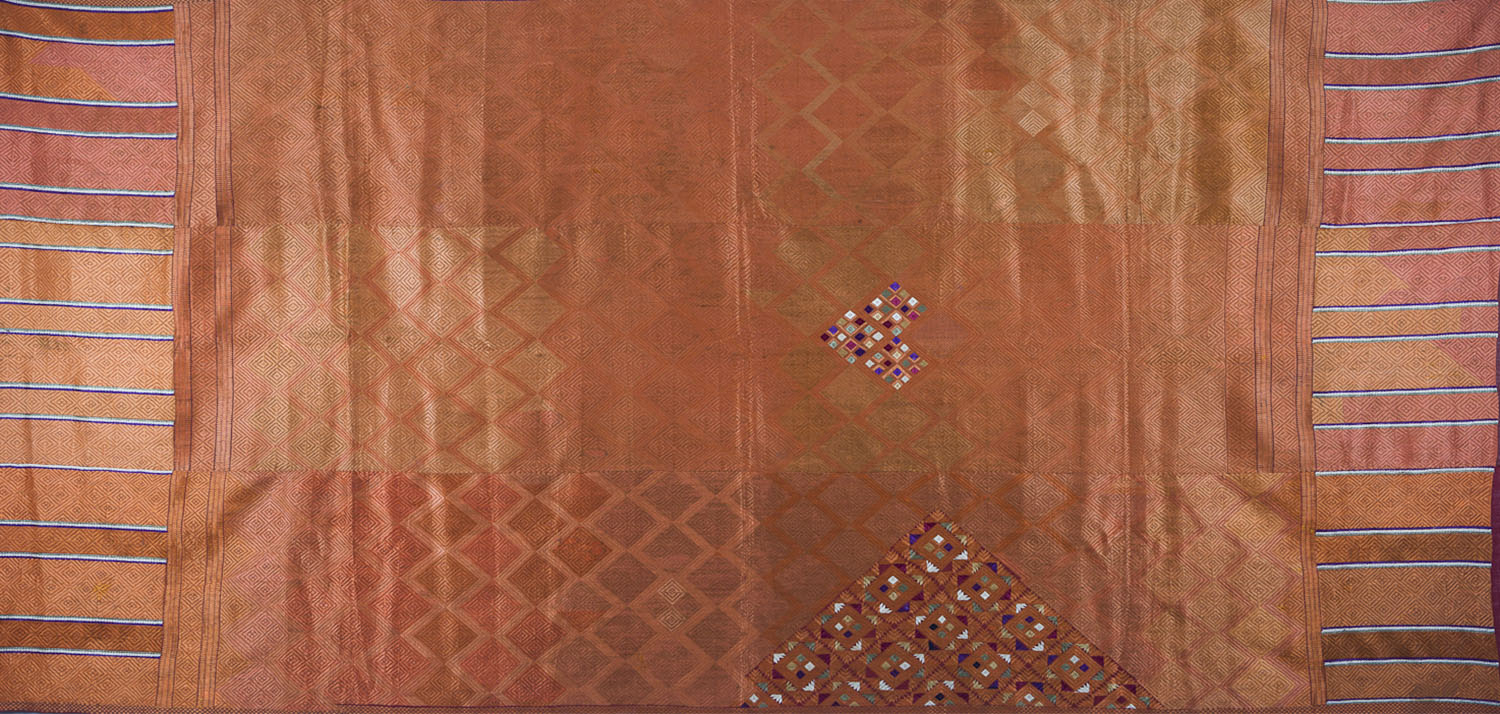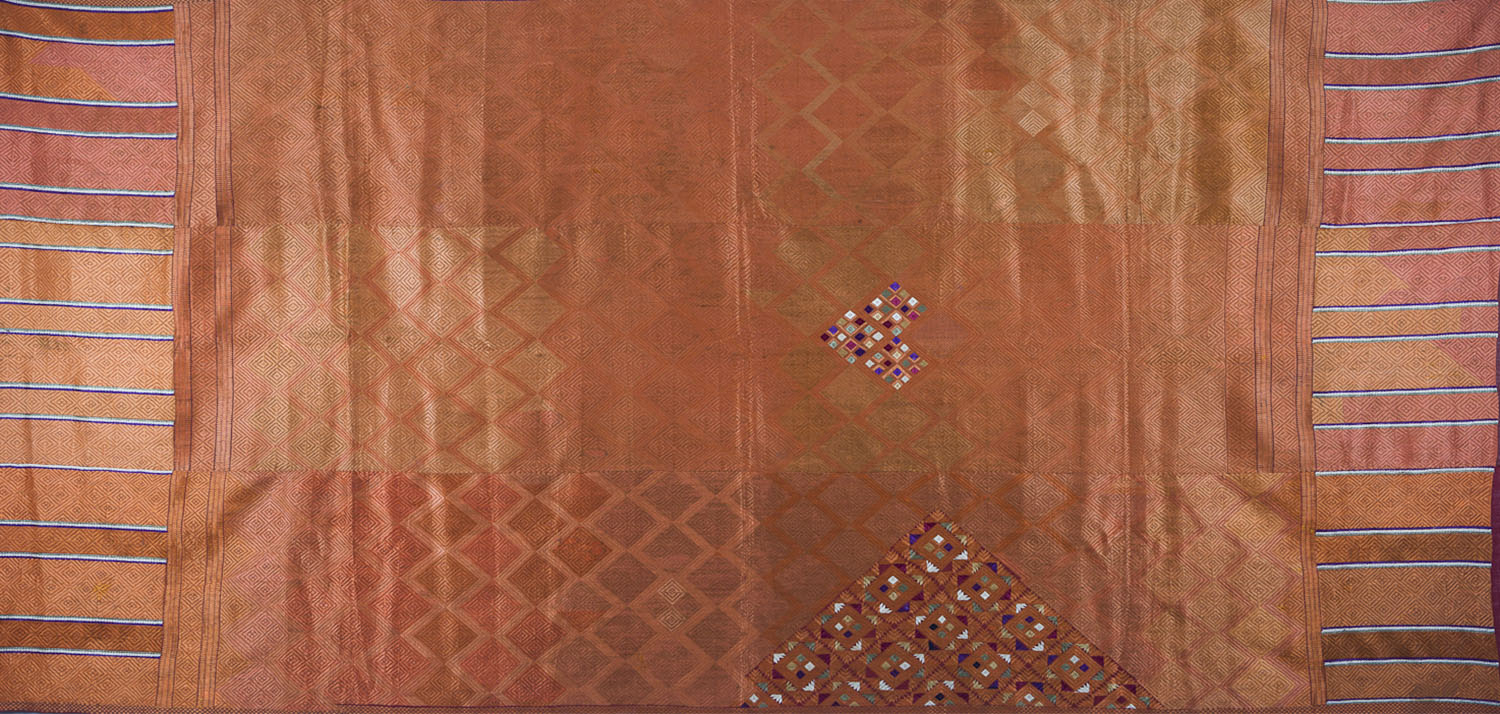 It is unclear whether these baghs are produced today or whether ancestral pieces continue to be used in wedding ceremonies.
Bibliography
Our website is currently undergoing maintenance and re-design, due to which we have had to take down some of our bibliographies. While these will be re-published shortly, you can request references for specific articles by writing to hellomapacademy@map-india.org.