Born in Bolton, UK to Gujarati parents, Hetain Patel is a British visual artist whose work uses pop culture and humour to examine fundamental assumptions about how race, gender and culture influence identity, especially among British-Asians. He draws on his experiences as the child of immigrant parents, his Indian heritage, and figures from popular media such as Spider-Man to create performance pieces, video art, photographs and performance- presentations with strong theatrical and choreographic elements.
Patel received a diploma in art and design from the University of Salford in 2000, and a bachelor's in fine art from Nottingham Trent University in 2003. Over the course of his career, a few core themes, formats and motifs have emerged in his work. Through videos such as To Dance Like Your Dad (2009) and Being Chongqing (2012), for instance, he looks at the myriad moments of self-discovery offered by imitation, inheritance and influence. In Be Like Water and The First Dance (2012), he presents his fascination with the kung fu movies he watched growing up, as an authentic element of his cultural identity over and above the Indian stereotypes that he was expected to enact.
This view of an identity shaped by pop culture is also visible in the works American Boy (2014), Baa's House, The Other Suit and The Jump (all from/in 2015). In his works featuring his Spider-Man suit as well as others like Fiesta Transformer (2013), he reimagines what it means to see a person squat when relaxing, highlighting that it is standard practice to depict Spider-Man squatting, but that this pose is seen very differently when the squatter is a person of colour. Several of these works, and most of his live performances, have been collaborations with theatre and dance practitioners.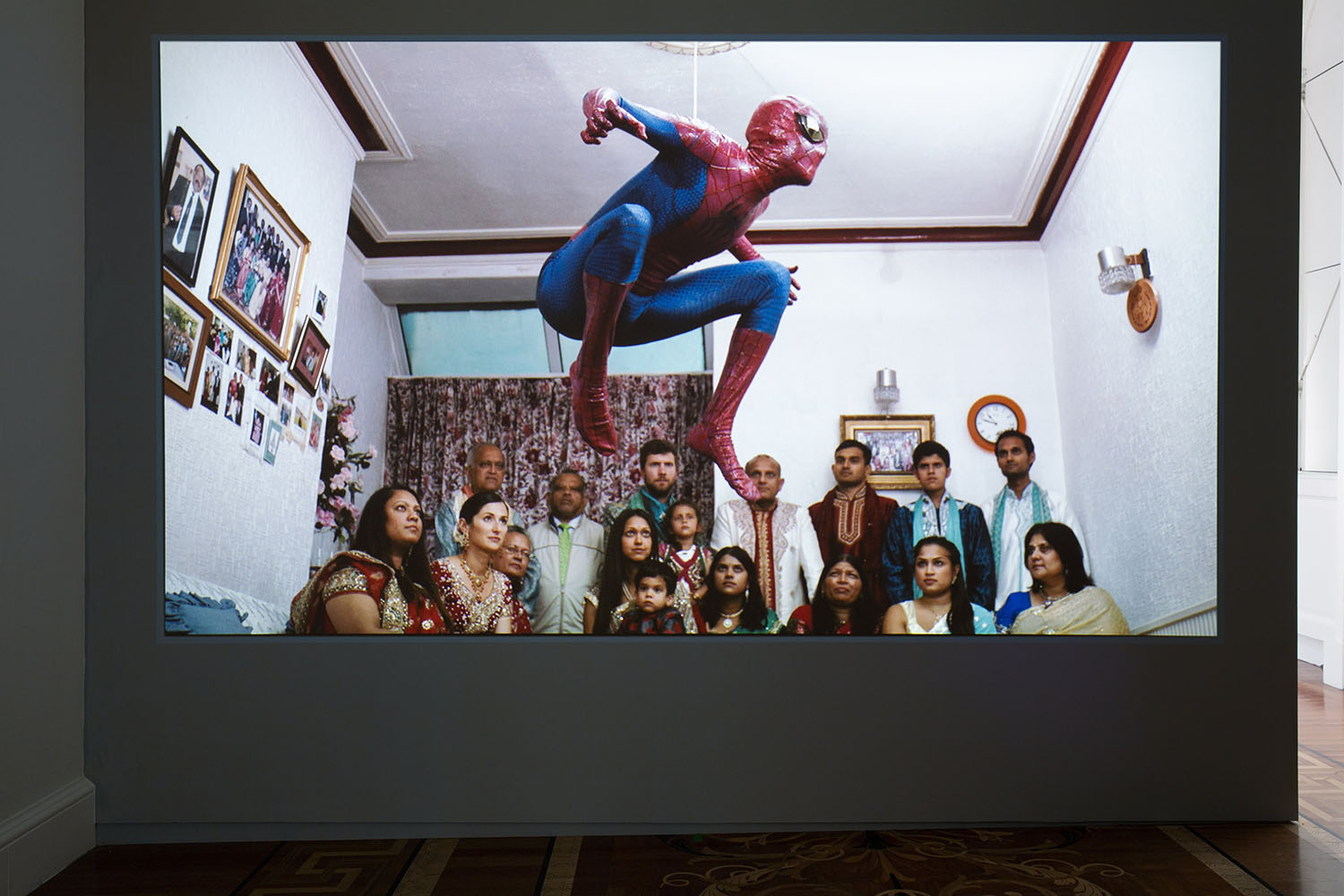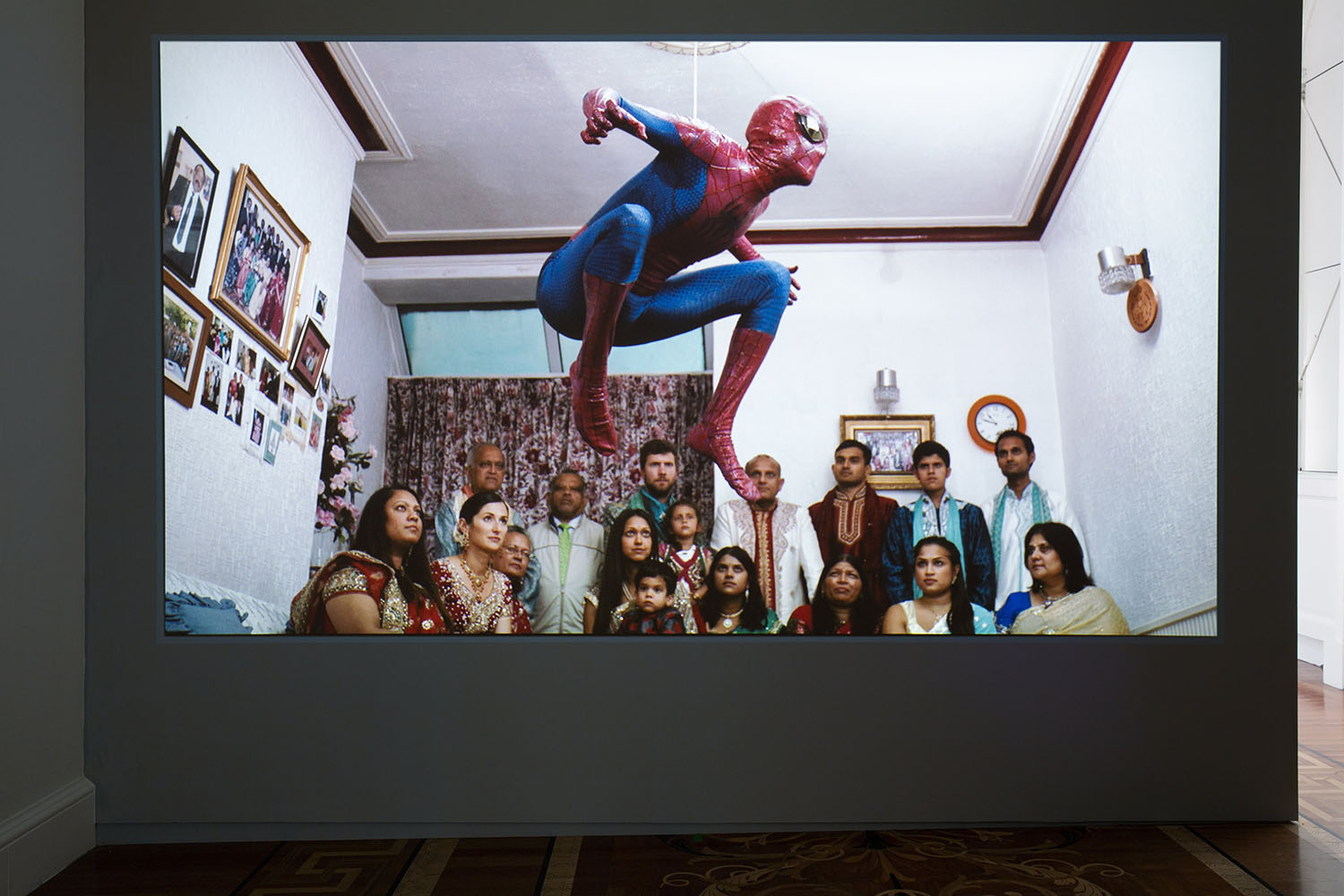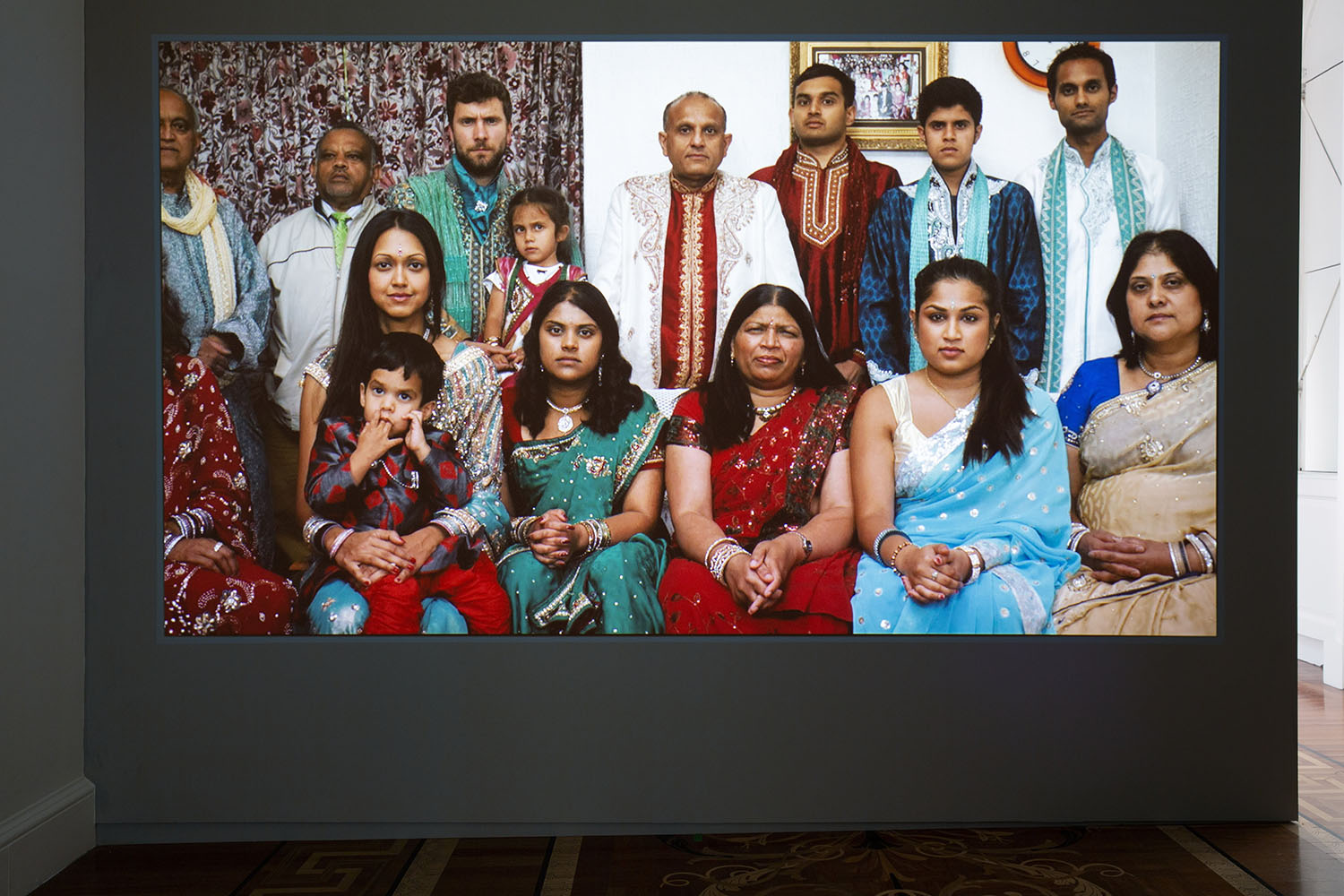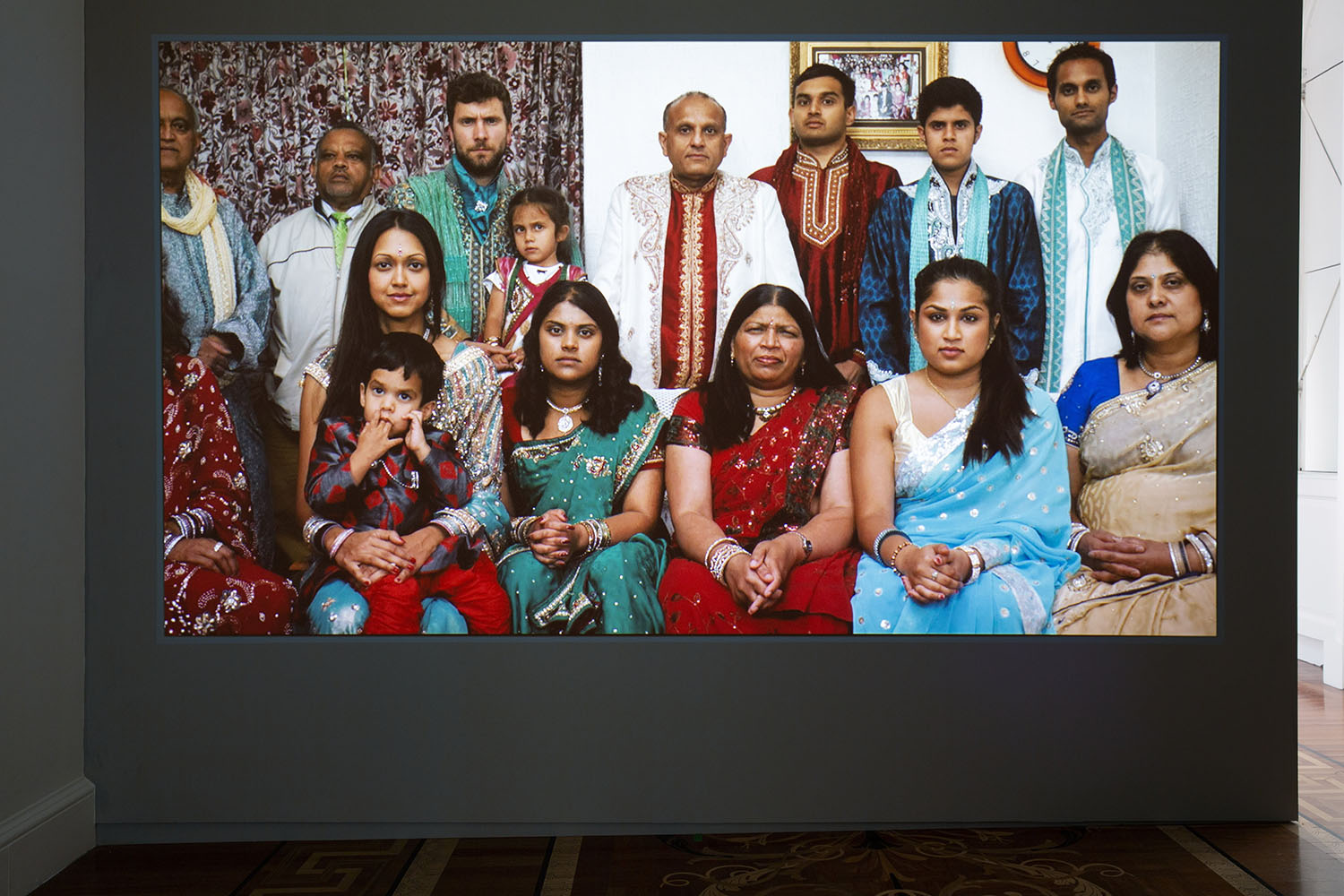 Patel's work has been part of numerous exhibitions and live shows throughout his career. Some key venues include the Sydney Festival, Australia in 2011, the Ullens Centre for Contemporary Art in Beijing, China in 2012, the Royal Opera House, London, UK in 2018, and multiple shows at Chatterjee & Lal, Mumbai, by whom he is also represented. His work Be Like Water became the basis for a TED Talk which he delivered in 2013 in the form of a performance lecture. As of writing, his latest project Don't Look at the Finger was due to be a part of the first edition of the Asia Society Triennial, We Do Not Dream Alone, in 2021.
Patel has been a visiting lecturer at his alma mater Nottingham Trent University since 2007. At the time of writing, he lives and works in London.
Bibliography
Our website is currently undergoing maintenance and re-design, due to which we have had to take down some of our bibliographies. While these will be re-published shortly, you can request references for specific articles by writing to hellomapacademy@map-india.org.