A contemporary artist working across mediums such as painting, sculpture, video, photography and telescopes, Jitish Kallat's work reflects on our current times, the cosmos and historical recall.
Kallat received his BFA in painting from the Sir JJ School of Art, Mumbai, in 1996. This was immediately followed by his first solo exhibition at Chemould Prescott Road and Prithvi Gallery.
Kallat received acclaim during his early years as a painter, his distinct visual style drawing from the streets of Mumbai and inspired by billboards, graffiti and political posters. He presented everyday life in the city with its bustle and vital movement in works such as Modus Vivendi (1000 people – 1000 homes, 2000). His work is marked by the graphic treatment of Mumbai's urban landscape and its range of particular issues such as crises of housing and transportation, city planning, caste and religious strife and the onset of globalisation. 
Kallat's work further studies universalised states of sustenance, birth, death and morality. In Traumanama (The Cry of the Gland, 2008), he paints abstract anatomical studies in formations of muscle, bone and lymph. His works such as Wind Study (2017), Circadian Study (2020), and Integer Study (2020) come together as odes to observation and carry references to natural cycles, mathematical arrangements and routine.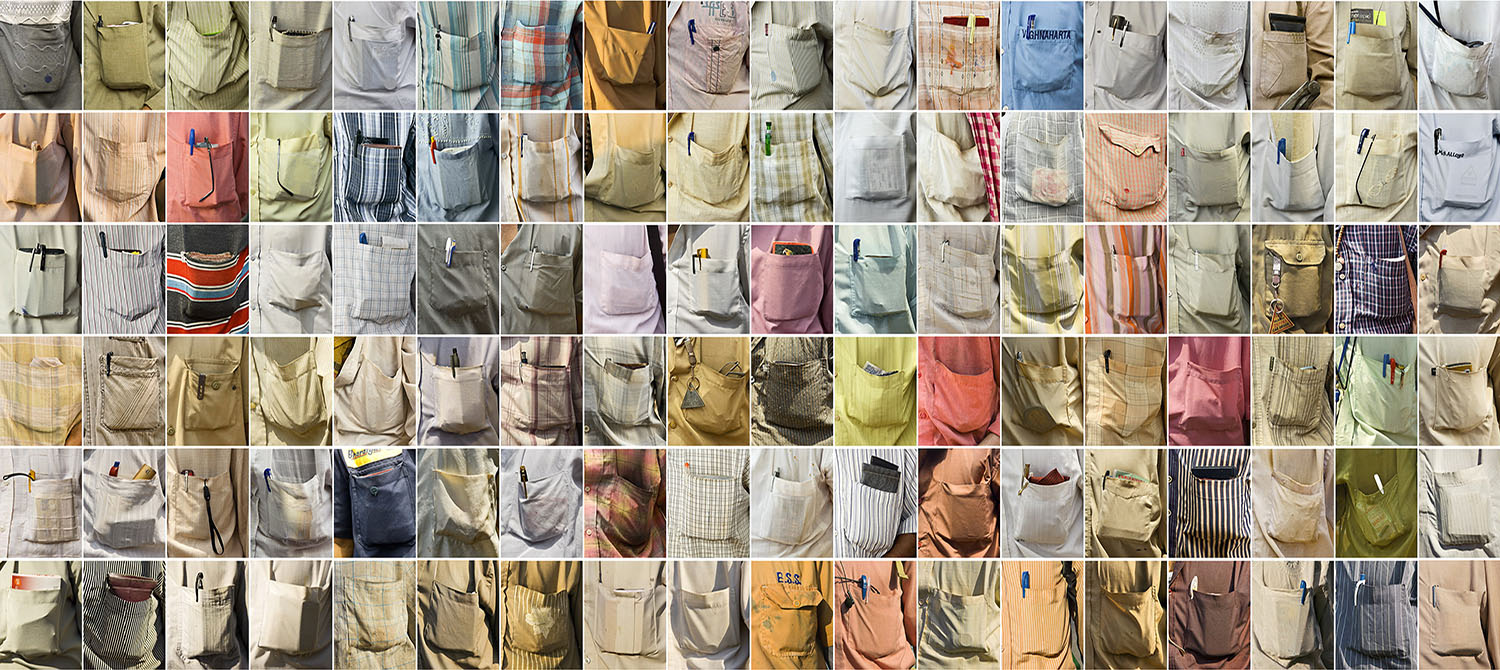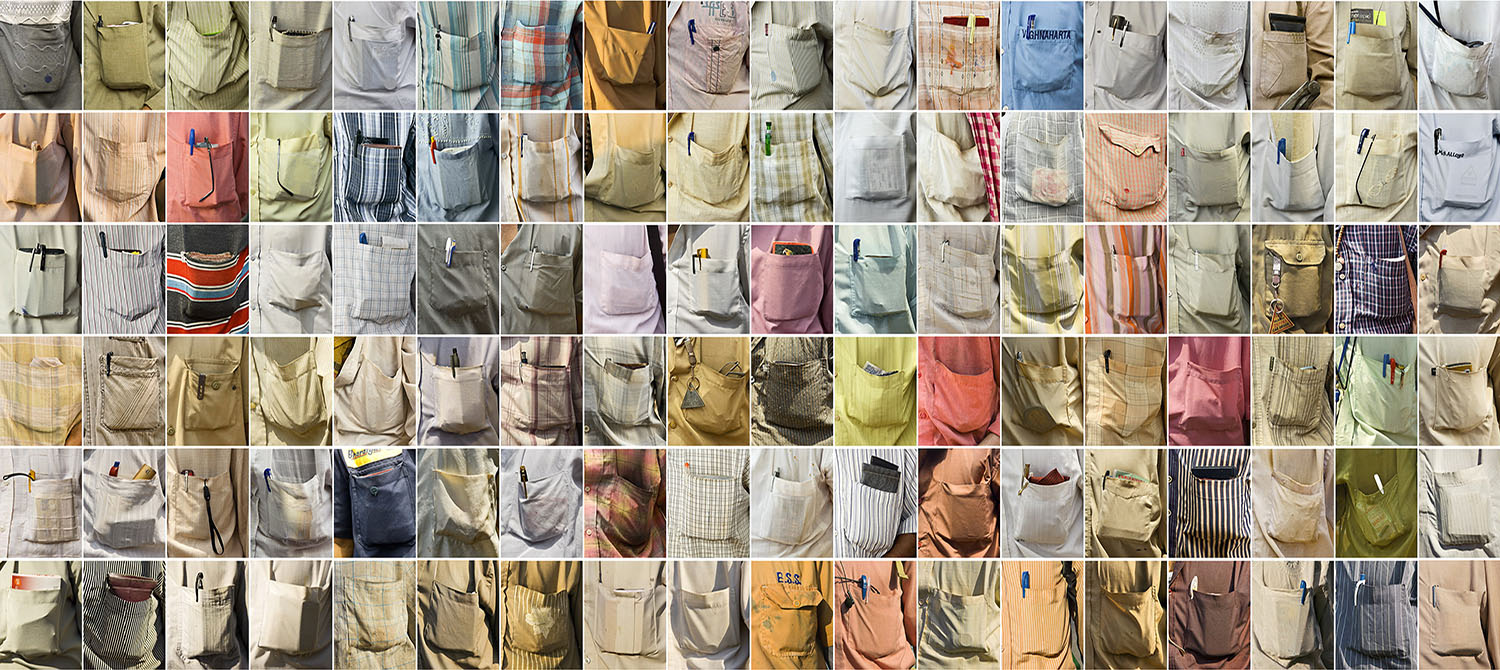 More recently, Kallat has extended beyond the scope of painting to create sculptures, installations and new media work which have been celebrated for their attention to detail and monumentality. Epilogue (2011) — based on an earlier work, Conditions Apply (2007) — is an assemblage of 22,500 chapattis labelled through months and years, tracing out the 753 lunar cycles that quantify his father's lifetime, where the chapati in its varying stages of consumption and roundness is symbolic of the moon. His sculptural elements are also used in framing, such as the bronze gargoyles depicting details of the colonial era Victoria Terminus railway station and holding artwork such as Haemoglyphics (Archipelago of Ashes, 2009). 
He uses text in several of his works; in The Lie of the Land and Humiliation Tax (2004), he appeals for religious tolerance and fraternity by using the transcript of a speech made by the Hindu thinker Swami Vivekananda in 1893 in Chicago. His seminal installation Public Note 3 (2011) once again recontextualised Swami Vivekananda's speech, but this time in light of post-9/11 paranoia in the United States; the text of the speech was illuminated on the stairs of the museum in the bright colours of US Homeland Security's threat-level code. In Covering Letter (2012), Gandhi's plea to Hitler urging him to not go to war and to maintain a peaceful world order is projected as a fog-screen installation, where the words appear and erode in a descending mist. This work was part of the Indian pavilion at the Venice Biennale in 2019. 
Kallat's solo exhibitions have been displayed at the Art Institute of Chicago; Dr. Bhau Daji Lad Museum, Mumbai; the Ian Potter Museum of Art, Melbourne; Chhatrapati Shivaji Maharaj Vastu Sangrahalaya Museum, Mumbai; San Jose Museum of Art, to name a few. His work has also been shown at Tate Modern, London; Martin-Gropius-Bau, Berlin; the Gallery of Modern Art, Brisbane; Serpentine Galleries, London; and Mori Art Museum, Tokyo, among others. His work has also been shown at international biennales and expositions such as the Havana Biennale, Gwangju Biennale, Asia Pacific Triennale, and Fukuoka Asian Art Triennale, among others. 
Kallat's work is part of several public and private collections, such as the Bihar Museum, Patna; Smithsonian Museum, Washington DC; Brooklyn Museum; Centre Georges Pompidou, Paris; and Devi Art Foundation, New Delhi. In 2014, he was appointed the curator and artistic director of the Kochi Muziris Biennale. His mid-career retrospective was held in 2017 at the National Gallery of Modern Art (NGMA), New Delhi titled Here After Here 1992–2017.  
Kallat is married to fellow artist Reena Saini Kallat. At the time of writing, he lives and works in Mumbai.
Bibliography
Our website is currently undergoing maintenance and re-design, due to which we have had to take down some of our bibliographies. While these will be re-published shortly, you can request references for specific articles by writing to hellomapacademy@map-india.org.