ARTICLE
Reena Saini Kallat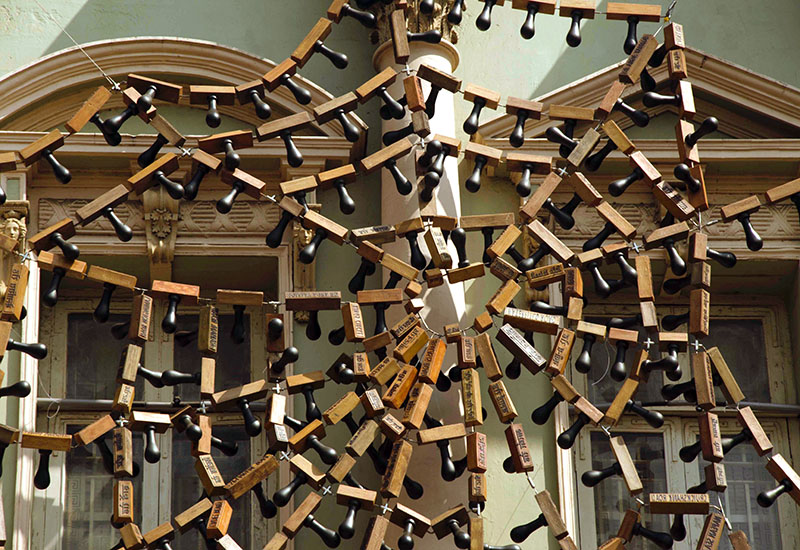 Untitled (Cobweb/Crossings); Reena Saini Kallat; c. 2013; painted sculptural installation in FRP, metal; 1372 x 1676 cm; Reena Kallat Studio
A contemporary artist who works across mediums such as drawing, photography, sculpture and video Reena Saini Kallat was born in Delhi and received a BFA in painting from the Sir JJ School of Art, Mumbai in 1996. Her work ruminates on issues of migration, memory and the myths of the nation-state and is significantly informed by inquiries into the nature of nationhood, national borders, legal documents, bureaucracy, memorialisation and erasure.
Throughout Kallat's vast body of work, an array of thematic predilections can be outlined since her art works through a complex network of codes and motifs and reinvests them with meanings. One such motif is that of the rubber stamp. A recurring presence, the rubber stamp comes with its particular associations to bureaucracy and governmentality. While it symbolises sanction and power, Kallat inverts and inflates the rubber stamp to restage postcolonial dilemmas. In her monumental painted sculpture Untitled (Cobweb/Crossings) (2013), she created a cobweb composed out of hundreds of rubber stamps, each bearing the colonial name of an Indian street which has since then been replaced by an indigenous name, reflecting the nature and practice of decolonisation, while also bringing to fore the contested nature of history. Another motif present in her work is the electric wire, symbolising the Partition of India and resonating with Kallat's family's movement across the new border.
In her work, the line is often a device that marks a range of incisions: the violence of the nation-state, the enclosure of borders, the interlinkage of global networks. It also becomes an instrument for hybridisation, merging composite forms to reflect on the history of the subcontinent. In retracing these lines of control in her work, Kallat points our attention to its geometric, cartographic and chronological fixity. For instance, in Leaking Lines (2019), she reinscribes the borderlines marked by the Partition: Radcliffe Line, Curzon Line and McMohan Line; the border appears abstract, underscoring the scale of its presence and absurdity. In Anatomy of a Distance (2014) and Half Oxygen (2014), wires are woven and embroidered. While the former is fitted with motion sensors that correspond to a divided landmass, the latter's painstaking warp and weft create a pair of lungs — half of which takes the form of a banyan tree, the national tree of India, and the other half takes that of the deodar tree, the national tree of Pakistan.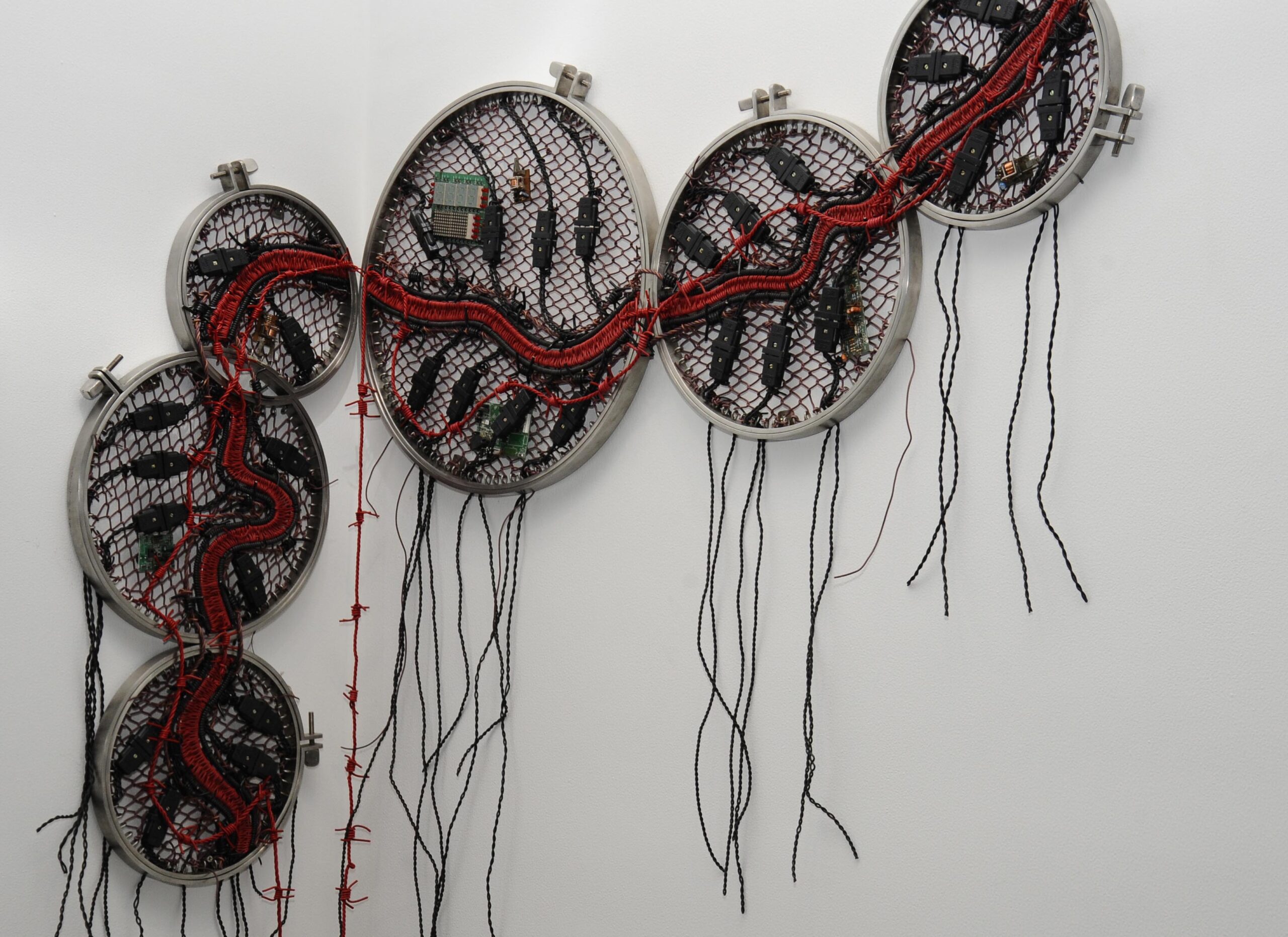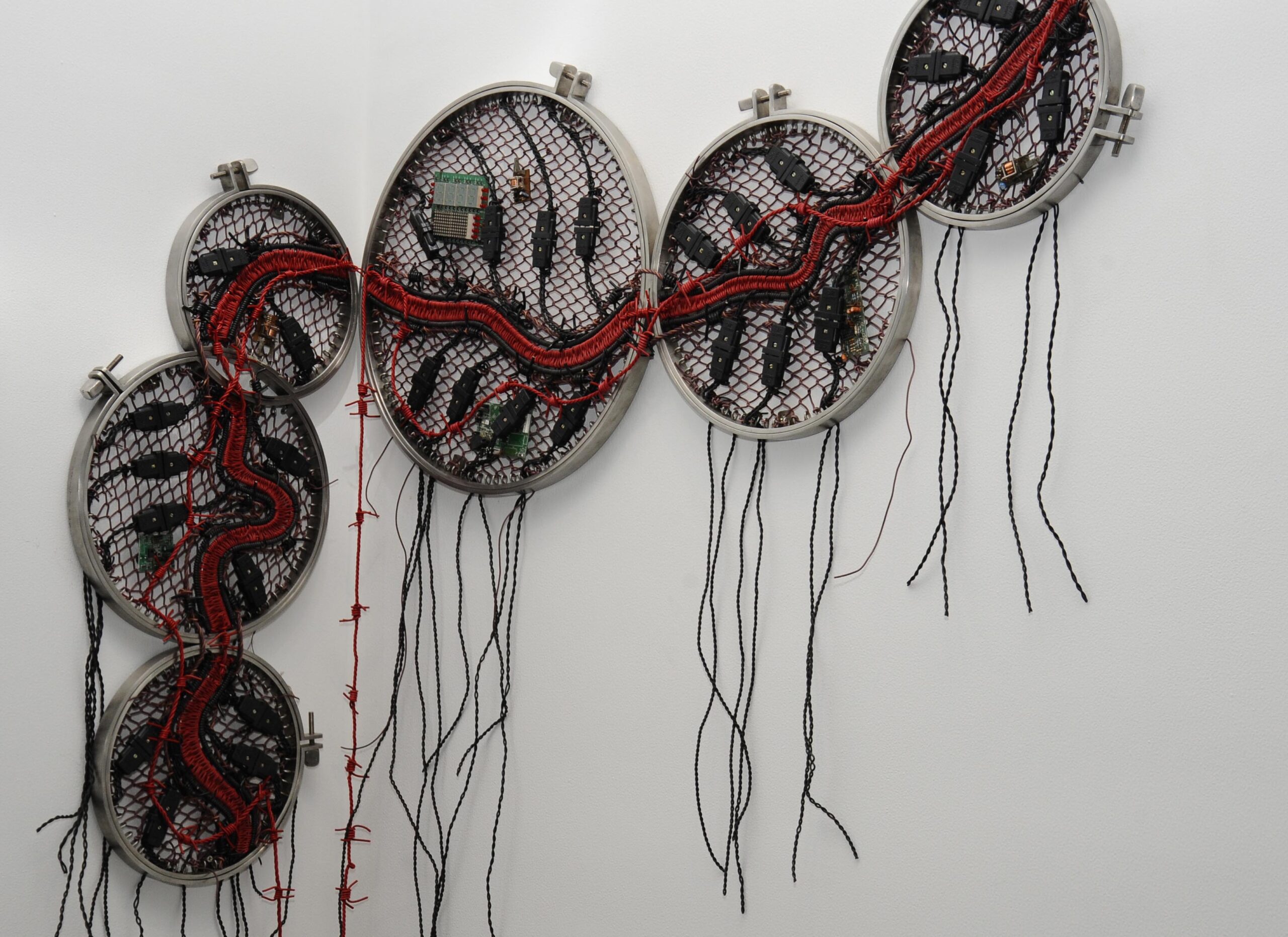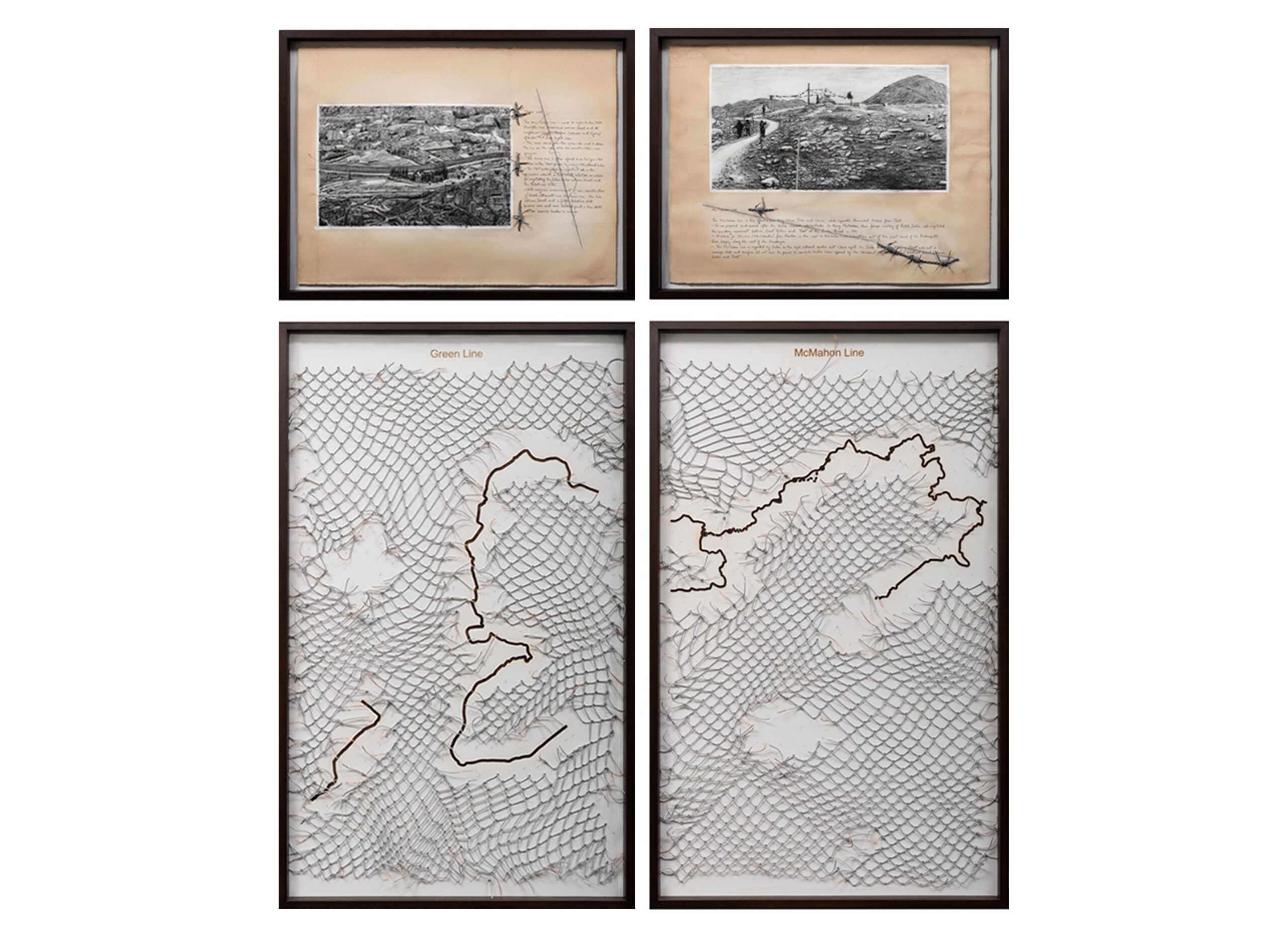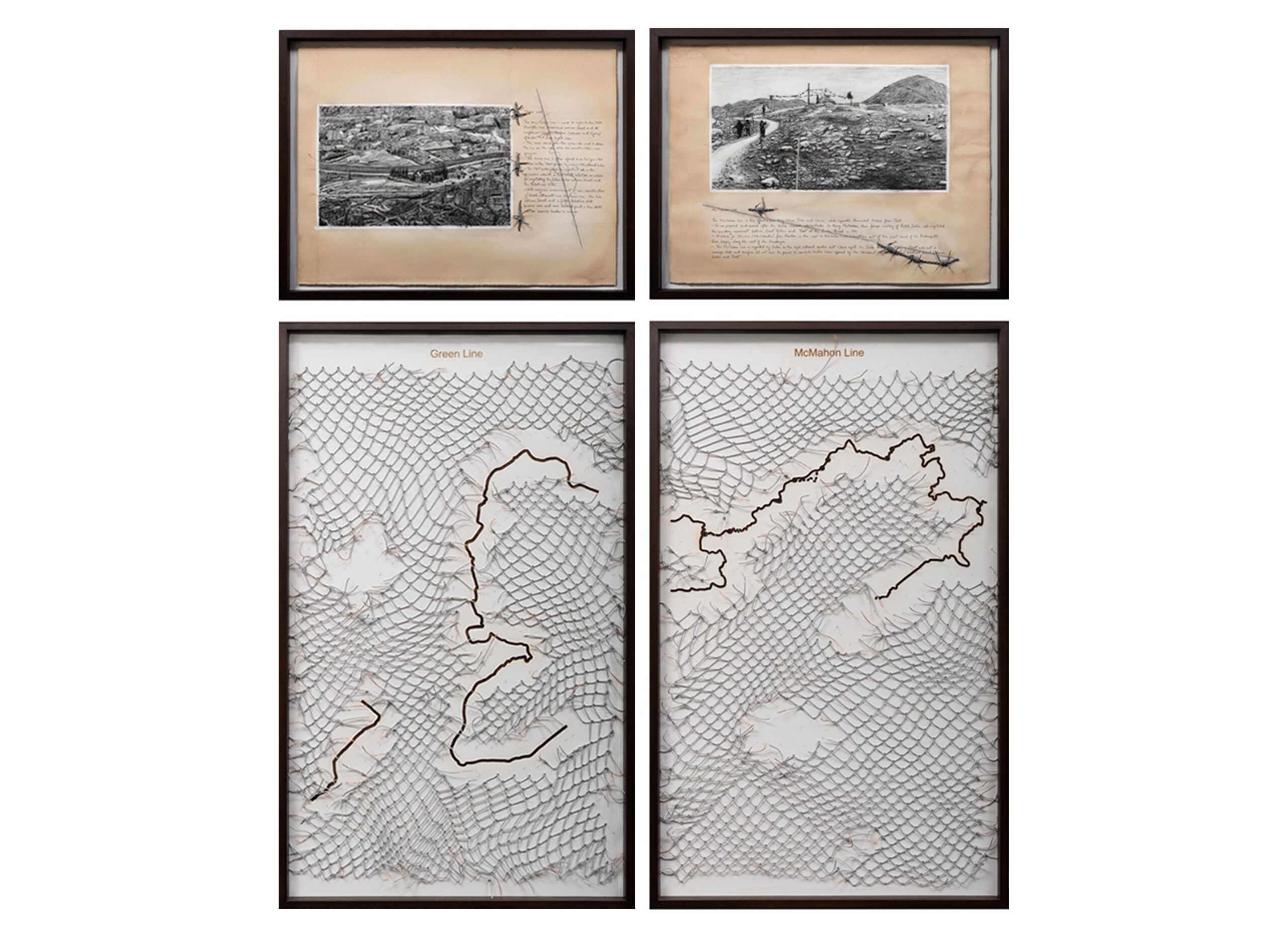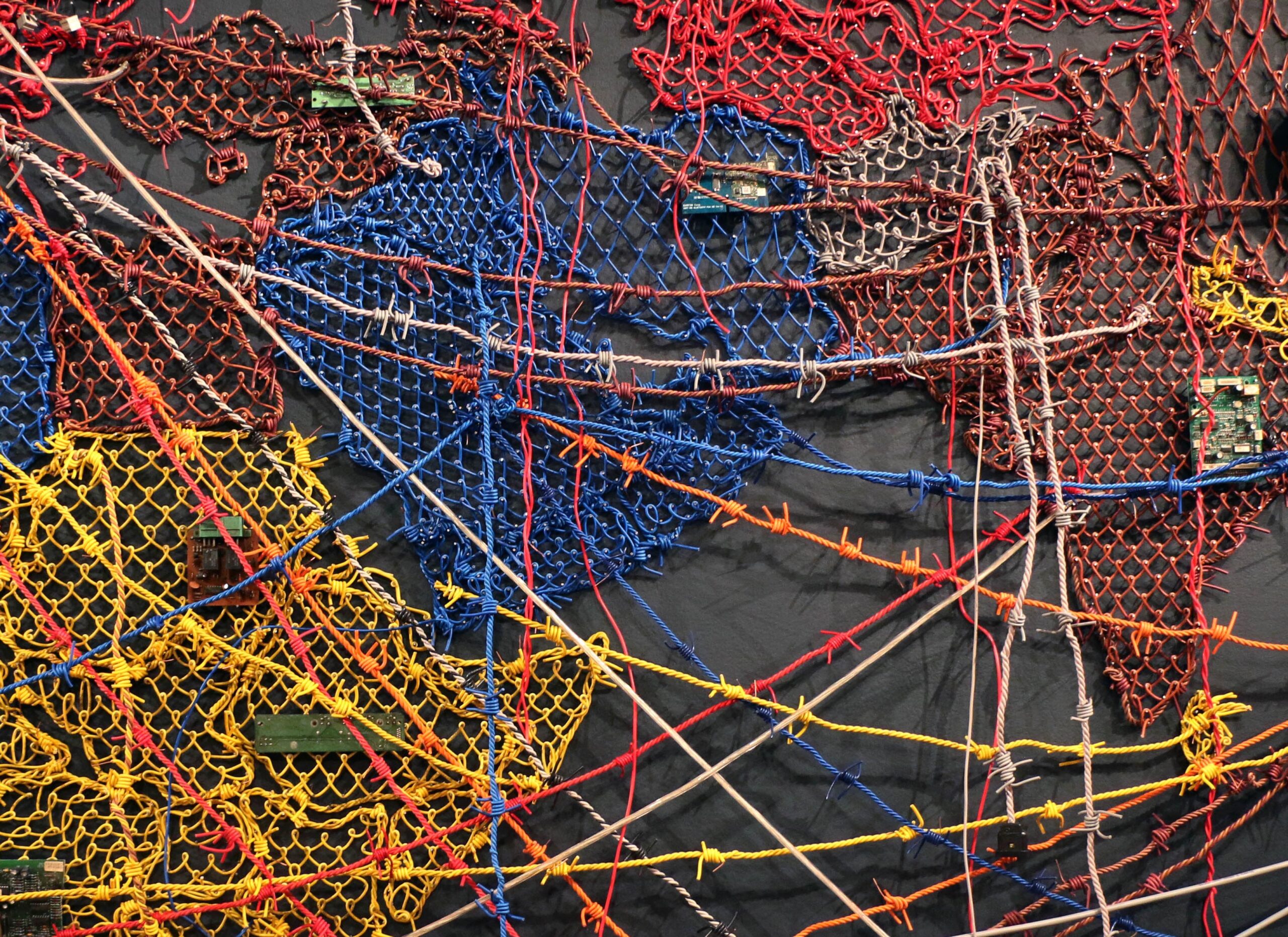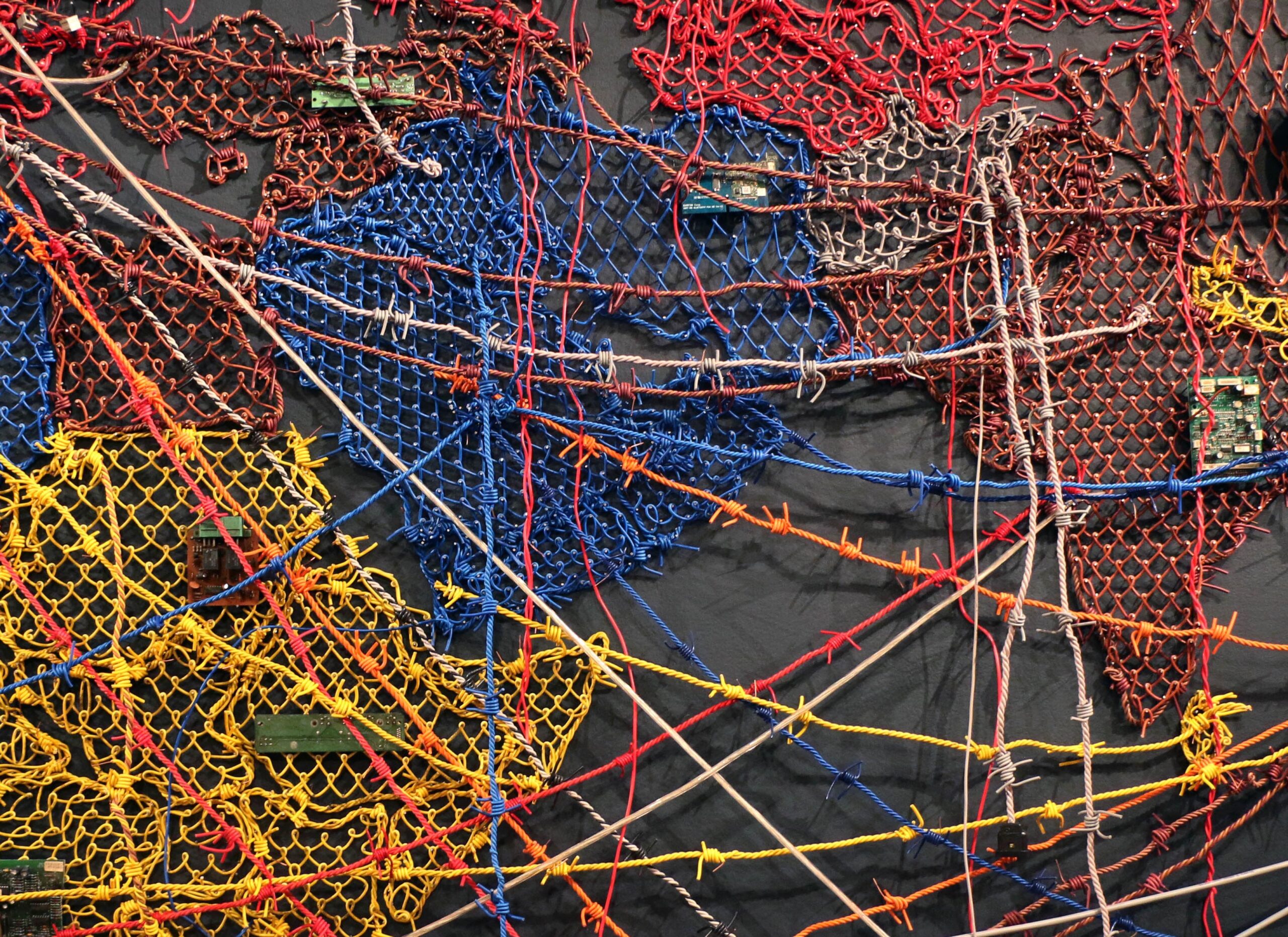 Kallat's work has been widely exhibited at museums such as the National Museum of Asian Arts (Guimet, Paris), the Manchester Museum (UK), Dr Bhau Daji Lad Museum (Mumbai, India), Kennedy Centre (Washington DC, USA), Museum of Modern Art (New York, USA), Tate Modern (London, UK), Saatchi Gallery (London, UK), Arken Museum of Art (Denmark), ZKM Museum of Contemporary Art (Karlsruhe, Germany) Oscar Niemeyer Museum (Curitiba, Brazil), Museum of Contemporary Art (Shanghai, China). She has been part of international art fairs and biennales such as Bangkok Art Biennale (2020), Havana Biennial (2019), Busan Biennale (2016), Goteborg International Biennial for Contemporary Art (2011), the Vancouver International Sculpture Biennale (2011), the Asian Art Biennale, Taiwan (2009), among many others.
Kallat's work is part of several public and private collections including Manchester Museum (UK), Initial Access (Frank Cohen Collection, UK), Pizzuti Collection (Ohio, USA), Burger Collection (Hong Kong, China) Fondazione Golinelli (Bologna, Italy), Kiran Nadar Museum of Art (New Delhi, India), Dr. Bhau Daji Lad Museum (Mumbai, India) and National Gallery of Modern Art (New Delhi, India) among others.
She is married to the artist Jitish Kallat and at the time of writing, Kallat lives and works in Mumbai.
Bibliography
Our website is currently undergoing maintenance and re-design, due to which we have had to take down some of our bibliographies. While these will be re-published shortly, you can request references for specific articles by writing to hellomapacademy@map-india.org.