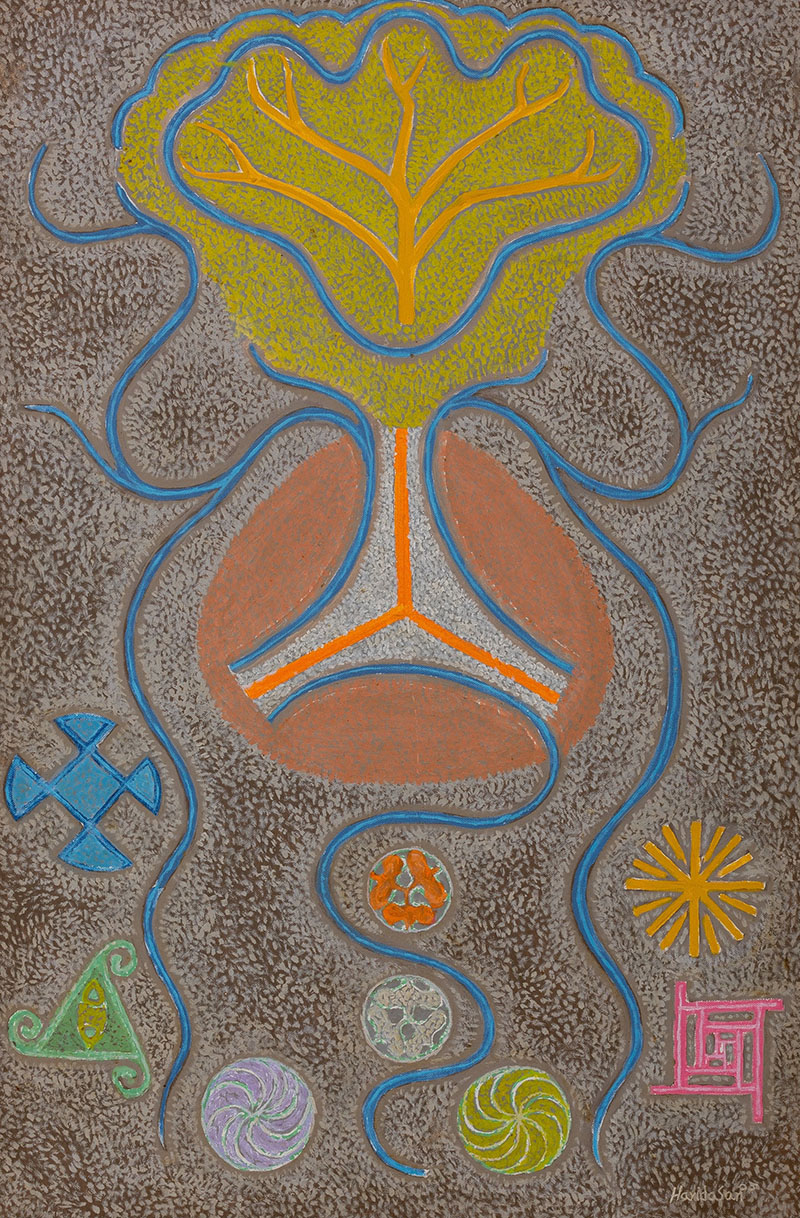 Brahmasutra; KV Haridasan; c. 2005; Oil on Canvas; 74 x 74 cm; Cholomandel Artists' Village, Google Arts and Culture
Painter considered to be the pioneer of Neo-Tantric modern and contemporary art in India, KV Haridasan's work is rooted in the belief that contemporary Indian art should depict and derive from specifically Indian mythological and historical principles rooted in mysticism.
Born in Kannur, Kerala, Haridasan graduated with a degree in psychology from the Madras University in 1958. By 1960, he had shifted his focus to art and received his degree in painting from the Government College of Art and Craft, Chennai, in 1966. During this period, Haridasan began residing in the Cholamandal Artists' Village, where he came in contact with other Madras School artists such as P Gopinath and SG Vasudev. He also gained additional training in fresco painting from Vanasthali, Rajasthan, in 1970. From 1980–92, he worked as a professor and, later, principal of the College of Fine Arts, Thiruvananthapuram. He also served as the editor of the Artrends magazine of the Progressive Painters' Association from 1970–85.
Through his work, Haridasan explored traditional geometric and colourful motifs pervasive in Tantric teachings, such as vertical lines, concentric circles and ovals, flames, lotus petals, bull heads, triangles and mask heads. According to him, Tantra was rooted in Indian folk traditions and held a similar philosophical and mystical system to the ideologies surrounding much of Indian art and culture. He believed that Tantra could be expressed in the abstracted form of painting through the pure creation of colour fields, harmony and rhythm. His Yantra series (1968–71), which included works such as Prakruthi Yantra (1969), were a turning point in his career, establishing him as a successful Neo-Tantric artist alongside Biren De and GR Santosh.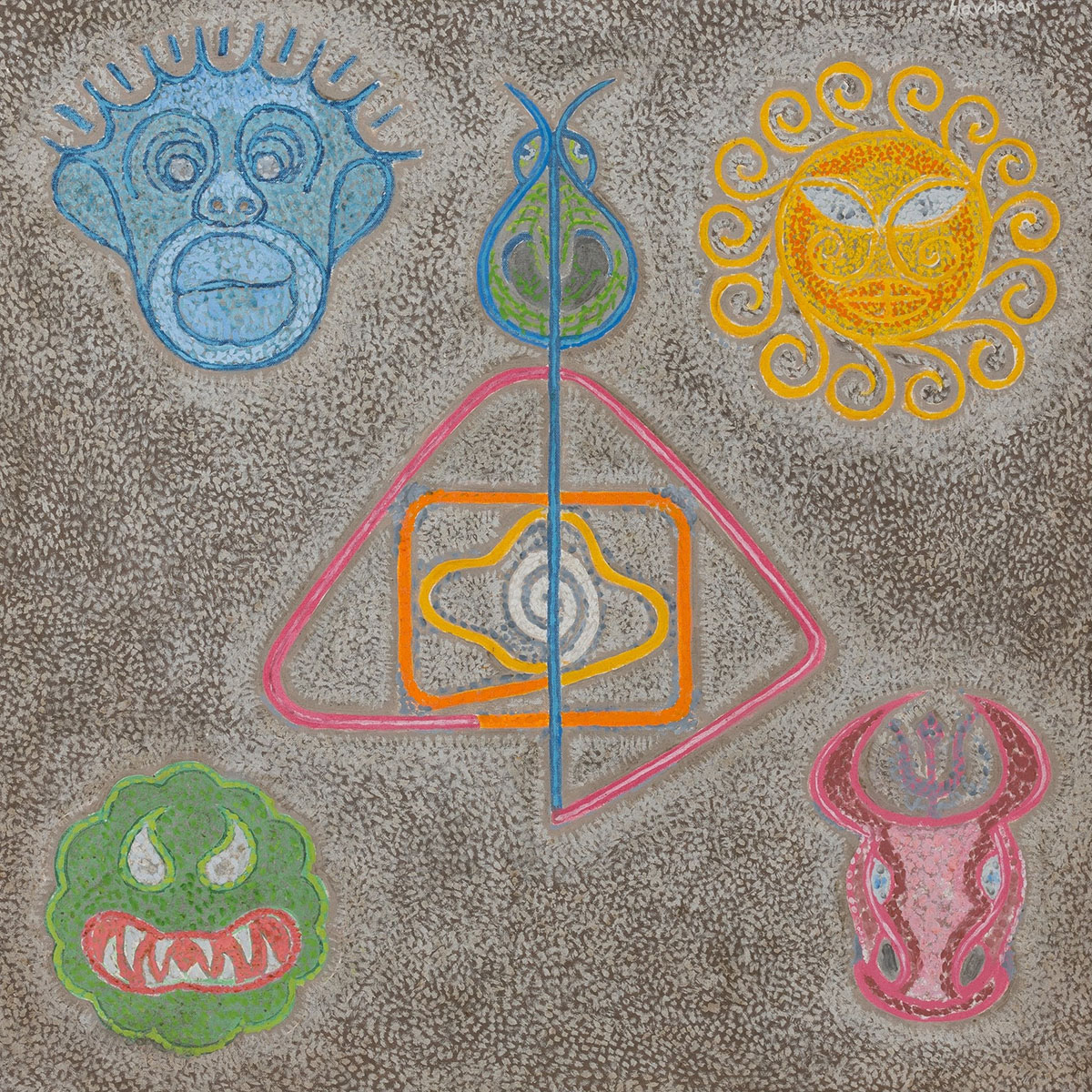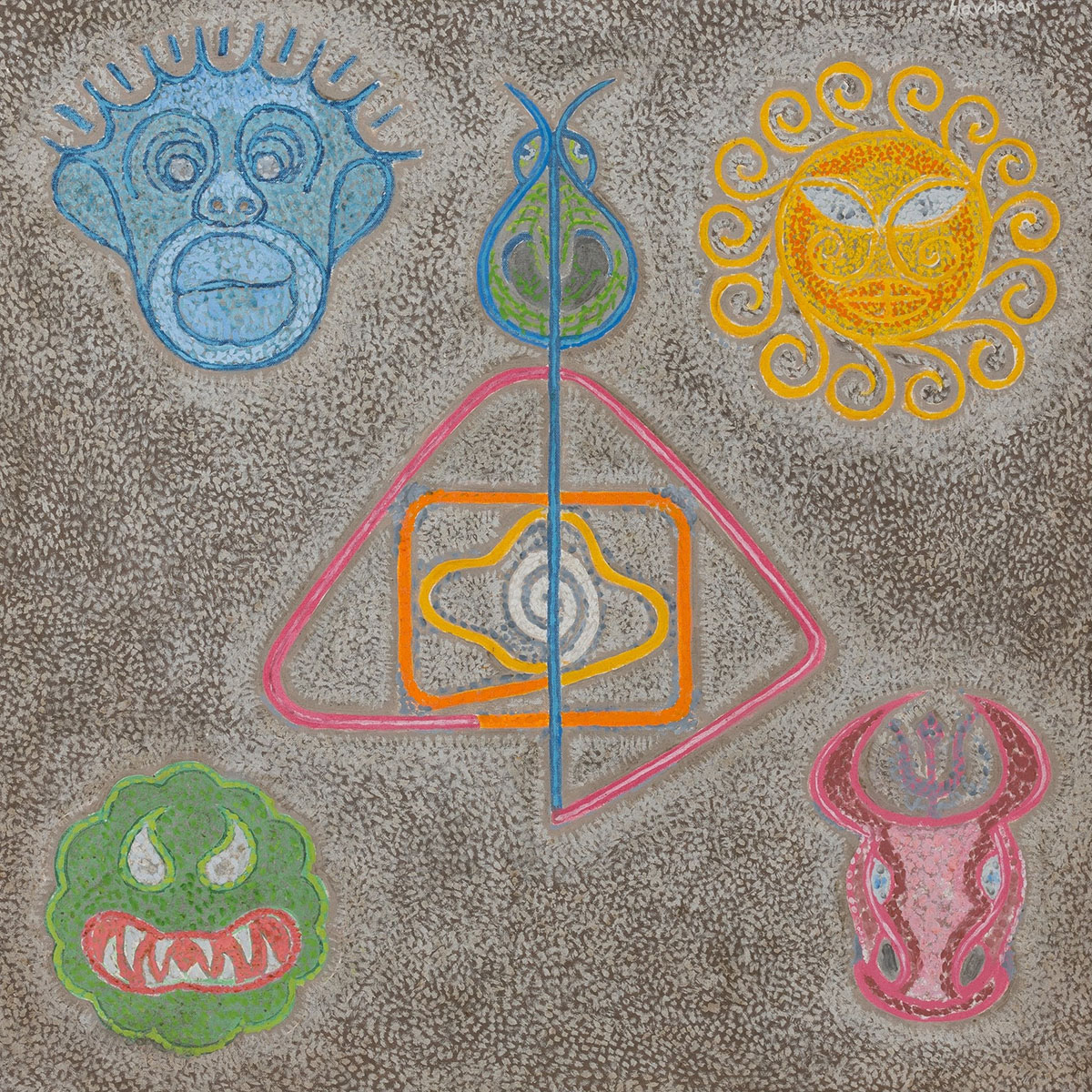 In 1992, he published his book, Intimations on Art – Indian, Western, Modernity, Tradition & Tantra, which highlighted his exploration of Tantric principles and the ways in which modern and contemporary art relate to Indian tradition and histories. Haridasan's work has been shown in numerous solo and group exhibitions, including at the Paris Biennale (1971); the Second Indian Trienniale (1971); and the British Council, Chennai (1971). He received the Lalithakala Puraskaram from the Kerala Lalithakala Akademi in 2003 and the Raja Ravi Varma Puraskaram in 2013.
Haridasan died in 2014 at the Cholamandal Artists' Village.
Bibliography
Our website is currently undergoing maintenance and re-design, due to which we have had to take down some of our bibliographies. While these will be re-published shortly, you can request references for specific articles by writing to hellomapacademy@map-india.org.