ARTICLE
Marc Riboud
(b.1923, d.2016)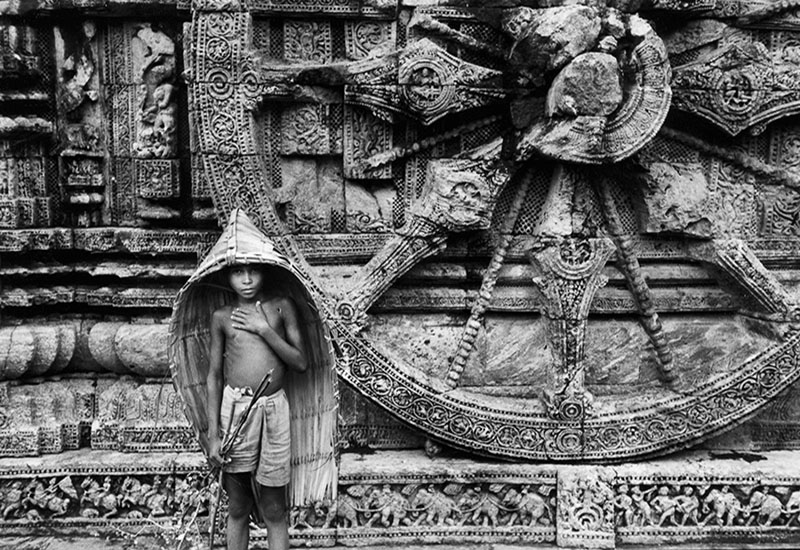 Konarak Temple, India.; Marc Riboud; c. 1956; Gelatin silver print; 24 x 36.5 cm; The Museum of Art & Photography (MAP), Bangalore and Catherine Riboud
A widely celebrated French photographer, Marc Riboud is known for his portraits of famous historical personalities and for photographing key political moments across the world in the twentieth century, including the Cultural Revolution in China, the Vietnam-American War and the anti-war protests in the USA and the wars for independence in nations such as Bangladesh, Algeria and Guinea.
Riboud was born in 1923 at Saint-Genis-Laval near Lyon. He fought with the French resistance against the Nazi invasion during the Second World War. After the war, Riboud studied engineering at École Centrale de Lyon, and briefly worked in a factory. In 1951, he transitioned to photography full-time, possibly as a result of a long-held fascination with/for the craft he was first introduced to as a child by his father.
Riboud was one of the earliest members of the photography collective Magnum, having joined through an invitation by his mentor and Magnum co-founder Henri Cartier-Bresson. He was appointed president of the organisation in 1976 and left in 1979 to travel the world.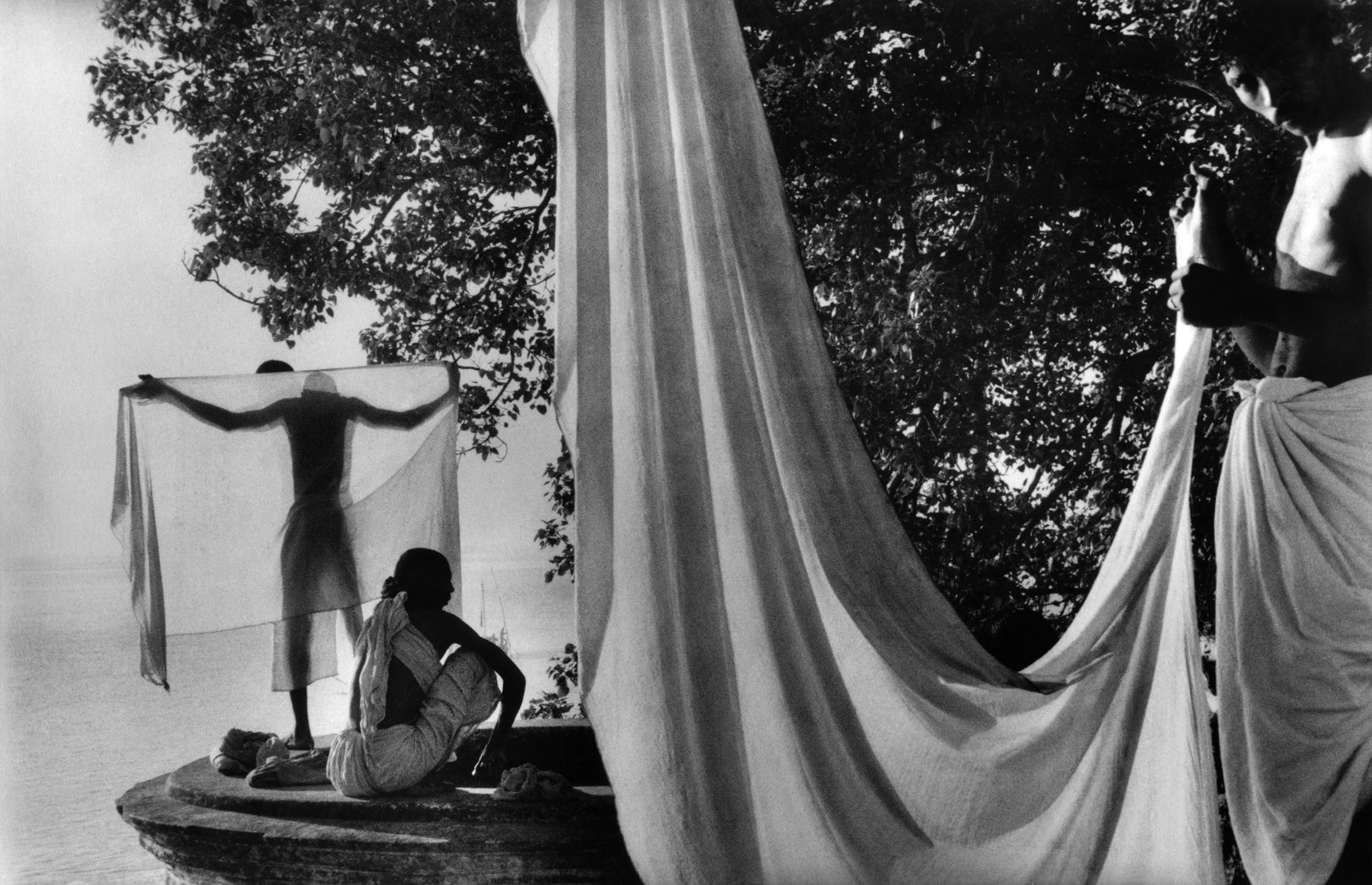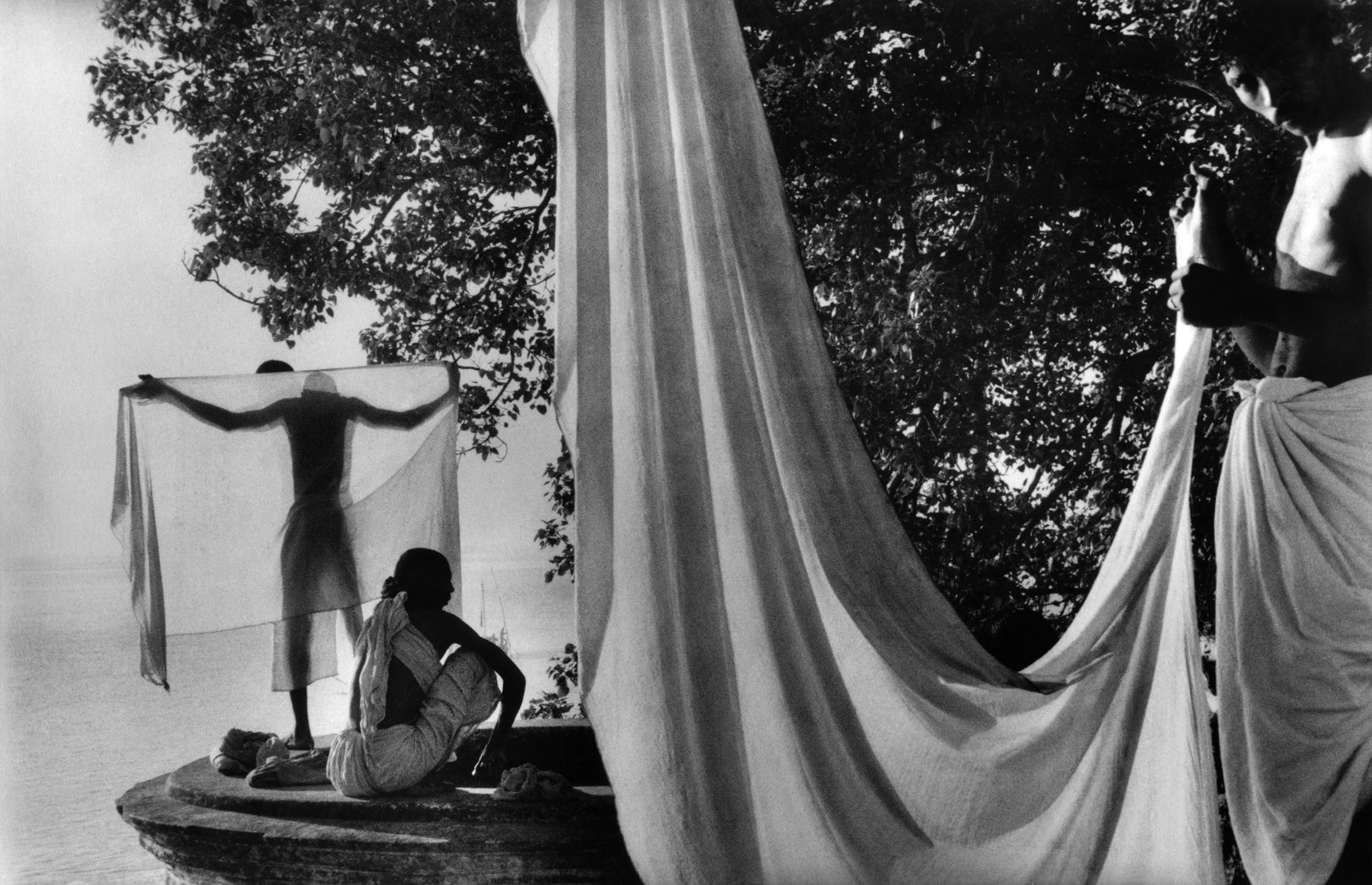 Riboud's first visit to India came in 1956, while he was travelling by land through western and southern Asia. During this time, he met with eminent Indian personalities such as Satyajit Ray, Paritosh Sen, Ravi Shankar and Pupul Jayakar. His photographs from this visit suggest a traveller's eye, documenting various cultural scenes and the lives of working class Indians. He travelled mainly in northern India, passing through several towns in Rajasthan and the cities of Lucknow, Varanasi, Calcutta (now Kolkata) and New Delhi. In 1960, he photographed then Prime Minister Jawahar Lal Nehru's meeting with Chinese premier Zhou Enlai. He returned to India briefly in 1971, while documenting the mass migration of refugees from Dhaka to Calcutta as a result of the Bangladesh Liberation War. He presented these images to the then-prime minister Indira Gandhi, urging her to address the growing refugee crisis in the region.
Riboud's photography has been published in the form of several books, notably Women of Japan (1959), Three Banners of China (1966) and Into the Orient (2012), which won the Nadar Prize. His other accolades include two awards from the Overseas Press Club of America in 1966 and 69, the Cornell Capa Award at the International Centre for Photography (ICP) Infinity Awards in 2003, the Lucie Award in 2006, and the Lifetime Achievement award at the Sony World Photography Awards in 2009. He has been published in various eminent magazines and journals such as Life, National Geographic and Stern.
In 2016, Riboud passed away due to complications from Alzheimer's disease.
Bibliography
"Chronology". marcriboud.com. http://marcriboud.com/en/chronology/.
Gaskell, Nathaniel, and Diva Gujral. Photography in India: A Visual History from the 1850s to the Present. Prestel, 2018.
Hostetler, Lisa. "Marc Riboud." International Center of Photography. February 18, 2019. https://www.icp.org/browse/archive/constituents/marc-riboud.
"India". Marcriboud.com. http://marcriboud.com/en/countries/india/.
"In Memoriam: Marc Riboud, 19232016 • Magnum Photos." Magnum Photos. September 02, 2016. https://www.magnumphotos.com/theory-and-practice/in-memoriam-marc-riboud-1923-2016/.
Khasnis, Giridhar. "A Hunt for Beauty in Strife." Deccan Herald. October 24, 2020. https://www.deccanherald.com/sunday-herald/sunday-herald-art-culture/a-hunt-for-beauty-in-strife-905923.html.
"Marc Riboud." Artnet. http://www.artnet.com/artists/marc-riboud/.
Riboud, Marc. "Dacca, Bangladesh". marcriboud.com. http://marcriboud.com/en/texte/dacca-bangladesh.
Woodward, Richard B. "Marc Riboud, Photojournalist Who Found Grace in the Turbulent, Dies at 93." The New York Times. August 31, 2016. https://www.nytimes.com/2016/09/01/world/europe/marc-riboud-photographer-dies.html.