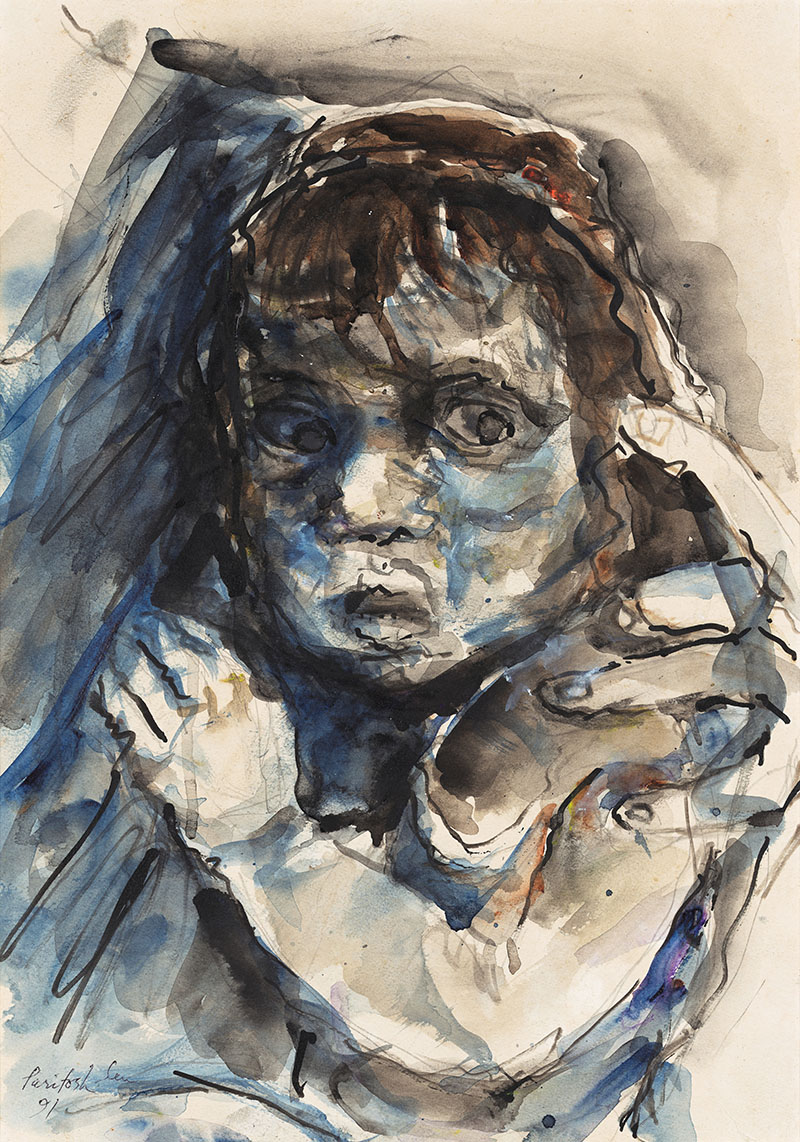 Untitled; Paritosh Sen; c. 1991; Acrylic as Watercolour; 41 x 29 cm; Kerala Museum, Google Arts and Culture
A Modernist painter and one of the founding members of the Calcutta Group, Paritosh Sen is known for helping popularise Indian Modernism internationally. He was also a renowned art reviewer and critic, as well as an accomplished writer in Bengali and English, having published several books and essays.
Born and raised in Beltoli, Dhaka (in present-day Bangladesh), Sen studied at the Madras School of Art from 1936–40. After briefly working as a teacher at Daly College, Indore, in 1943, he moved to Calcutta (now Kolkata), where he came in contact with artists such as Nirode Mazumdar, Subho Tagore and Gopal Ghose, with whom he formed the Calcutta Group. In 1949, Sen moved to Paris to study art history at several institutions, including the École des Beaux-Arts. Sen returned to India in 1954 and began teaching art at the Netarhat School, Palamu, Jharkhand, followed by teaching design and layout at the School of Printing Technology at Jadavpur University, Calcutta, from 1956–79.
Sen is known for his bold lines and colours in the depiction of everyday urban life as well as his politically satirical paintings and caricatures created in the wake of the Bengal famine of 1943 and World War II. His early work reflects the influence of the Bengal School as well as Mughal miniatures, evident in paintings such as Akbar and Jodhabai (1938). Later works reflect the sentiments of the Calcutta Group and are marked by the merging of international Modernist idioms with specifically Indian subject matter. The time spent studying in Paris also had a major impact on him and led him to create work in the Cubist tradition, further reinforced by Pablo Picasso, whom Sen met in the mid-1950s. His work from this period is marked by distorted forms and bright colours, as in The Bird Seller and Boy Floating Paper Boats.
In the early-1960s, Sen returned to France to create a commissioned work by the French government that required him to develop a Bengali typography from script created by Rabindranath Tagore. He was awarded the French Fellowship for Designing and Typeface in 1969 for this work and a Rockefeller Scholarship in 1970. He was artist-in-residence at the Maryland Institute of Art, Baltimore (1981–82) and the National Institute of Design, Ahmedabad (1985), where he taught illustration. He was awarded the Lalit Kala Ratna in 2004.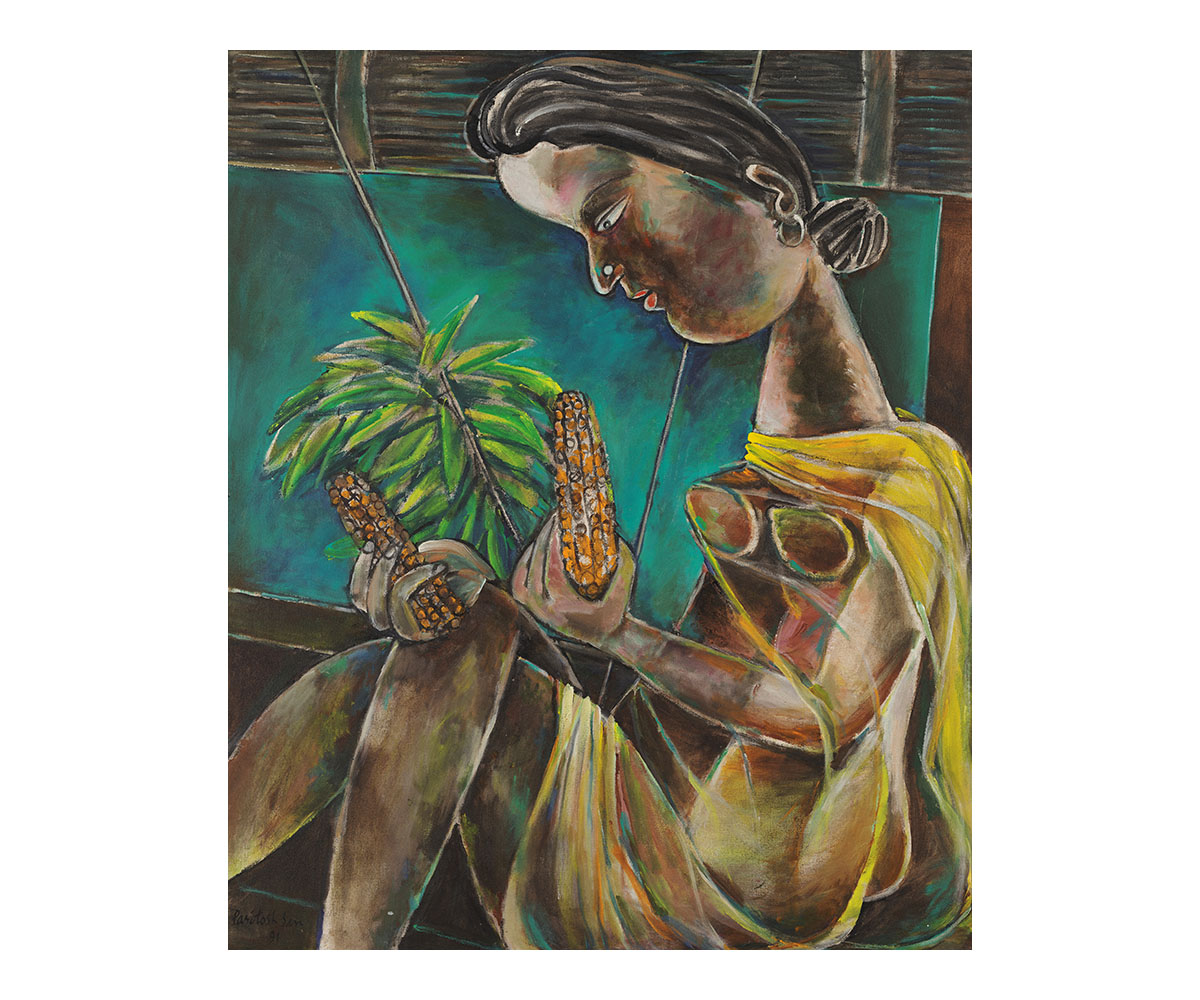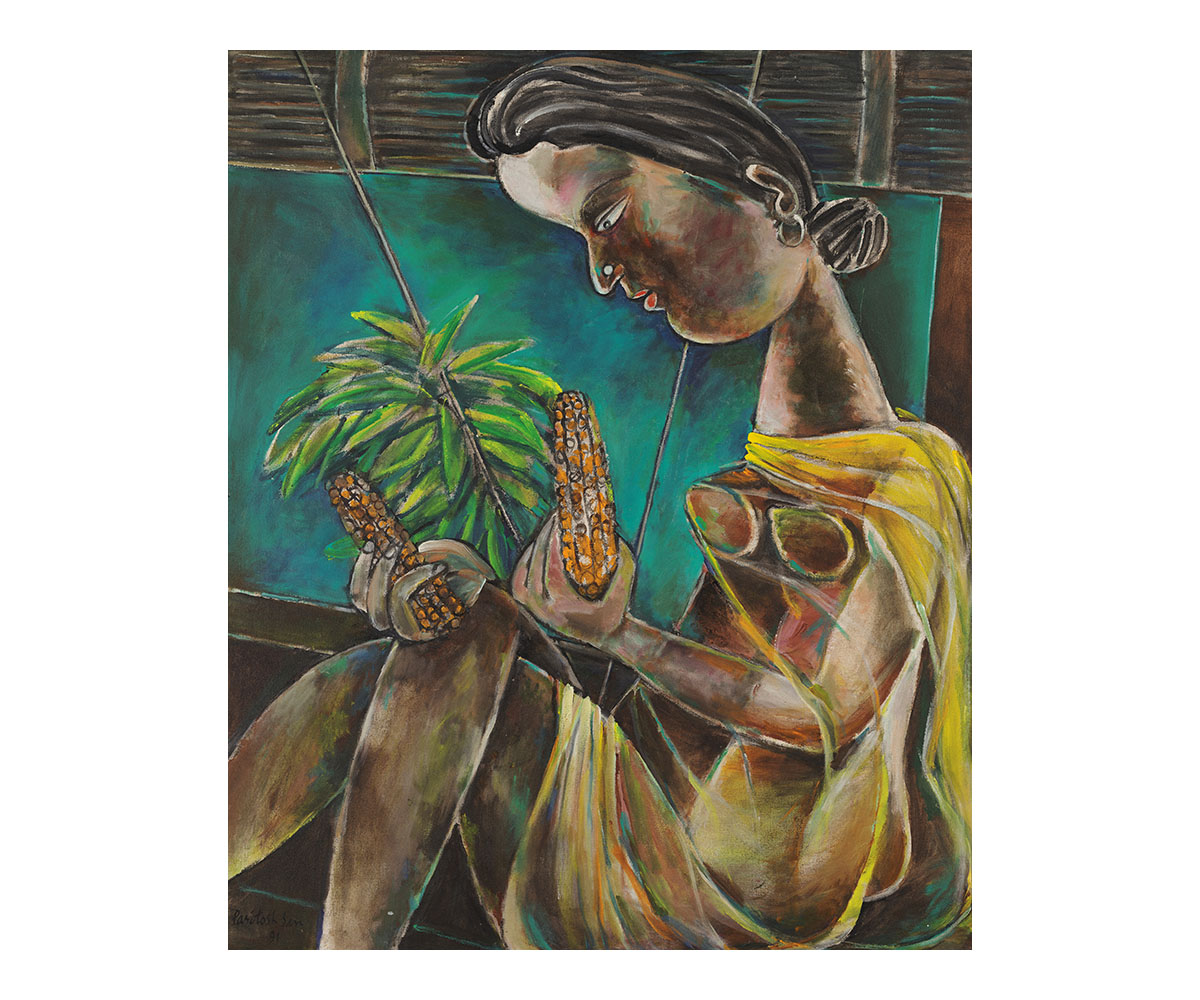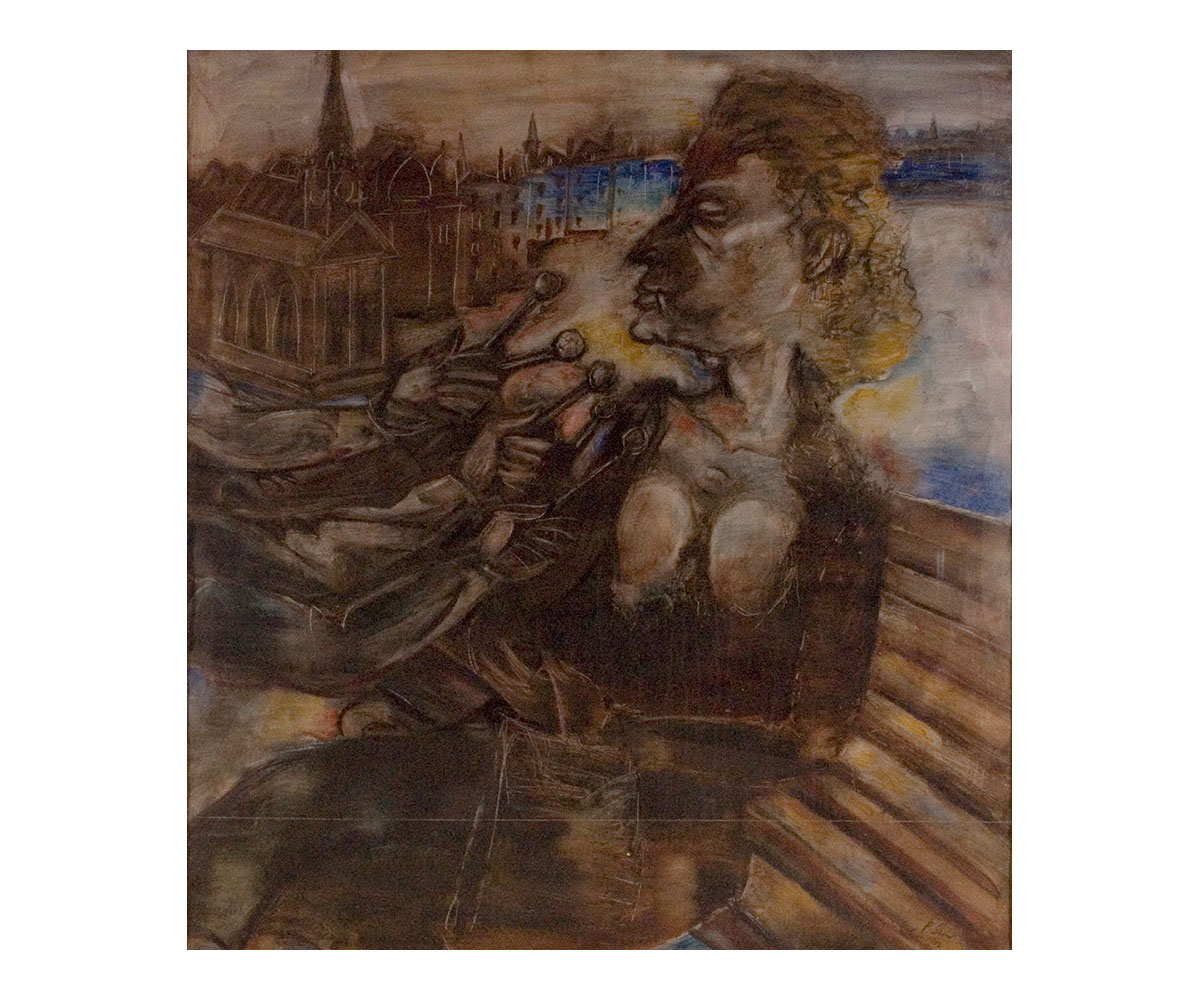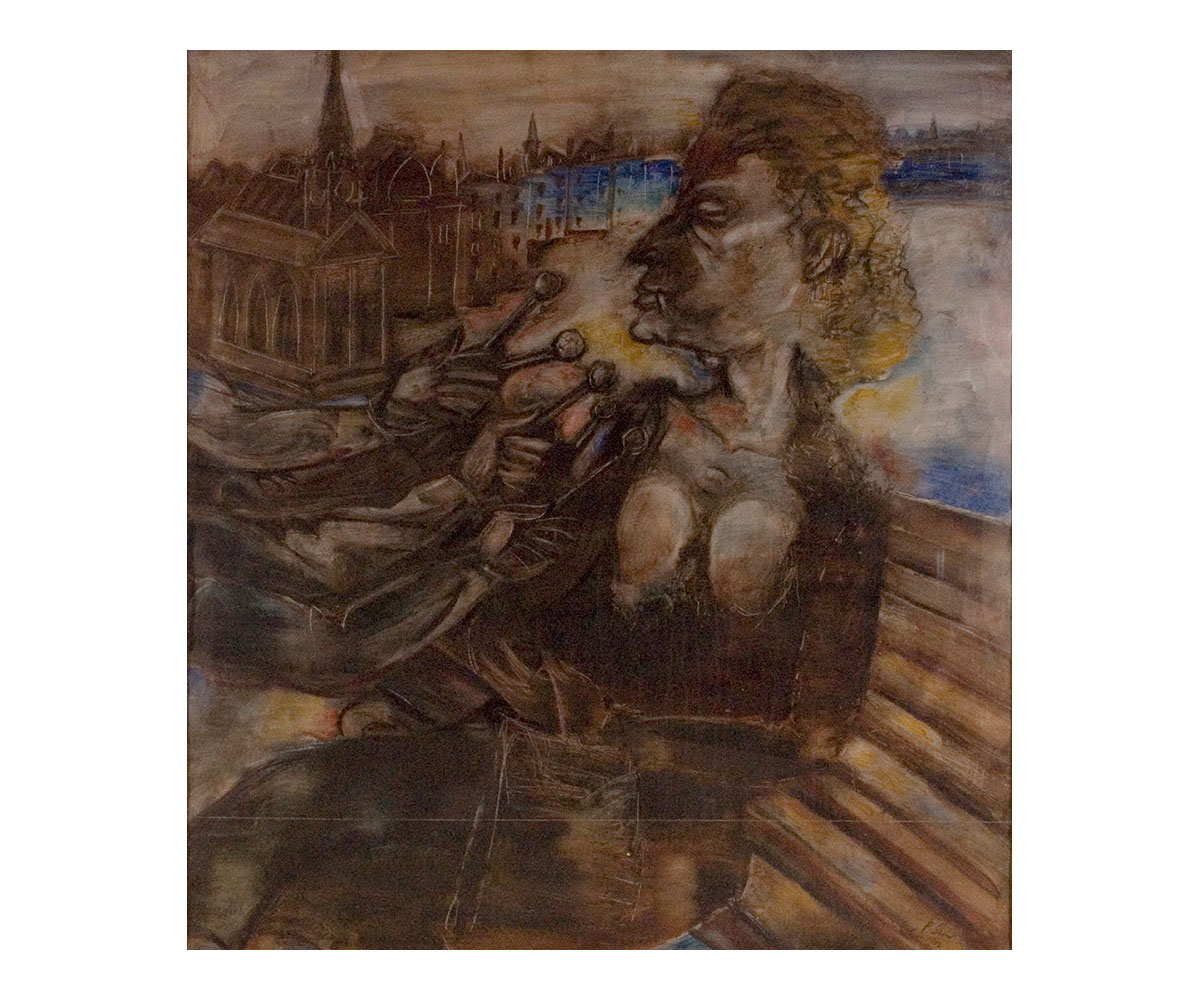 His work has been exhibited across India and abroad, notably in the Calcutta Group's exhibition (1944); the Sao Paulo Biennale (1965); the New Delhi Triennale (1968, 1971, 1975); and the Havana Biennale (1986). His last major exhibition took place at Galerie 88, Kolkata, on his eighty-eighth birthday in 2007, with eighty-eight brightly coloured paintings, many of which showed the artist working at his easel.
In addition to his artworks, Sen also wrote personal essays, travelogues and stories in Bengali and published several books and essays, including his autobiographical narrative Jindabahar Lane (c. 1959), named after the street he grew up on in Dhaka.
Sen died in 2008 in Kolkata.
Bibliography
Our website is currently undergoing maintenance and re-design, due to which we have had to take down some of our bibliographies. While these will be re-published shortly, you can request references for specific articles by writing to hellomapacademy@map-india.org.