ARTICLE
Raja Ravi Varma Press
A printing press established by the eminent artist Raja Ravi Varma and his brother C Raja Raja Varma, the Raja Ravi Varma Press, also known as the Ravi Varma Fine Art Lithographic Press and the FAL Press — Bombay, was established in 1894 in Girgaum, Bombay (now Girgaon, Mumbai), Maharashtra. From 1901 onwards, the Press moved within the city and began operating from Malavali, Lonavala. It was amongst the earliest in India to use large-scale printing technologies, and the first to mass-produce works of an eminent and established artist. The Raja Ravi Varma Press is credited with introducing new modes of fine arts consumption outside elite structures of patronage and with making Ravi Varma a household name.
Before the advent of lithography in India, print reproductions of paintings were made primarily in Germany and imported to India through British agents. By the late 1880s, popular European prints, especially German prints of erotic subjects, flooded indigenous markets. Chromolithographs grew in popularity, replacing monochrome lithographs, and were adopted by Indian presses in the cities of Bombay and Pune, Maharashtra, and Calcutta (now Kolkata), West Bengal, which emerged as major printing hubs. This period also saw a growing interest in Hindu mythological and religious imagery, owing largely to a nascent nationalism that sought to find a unifying visual idiom in the country's cultural past. It is into this landscape of competing visual identities and the commodification of art that the Raja Ravi Varma Press would make its entry.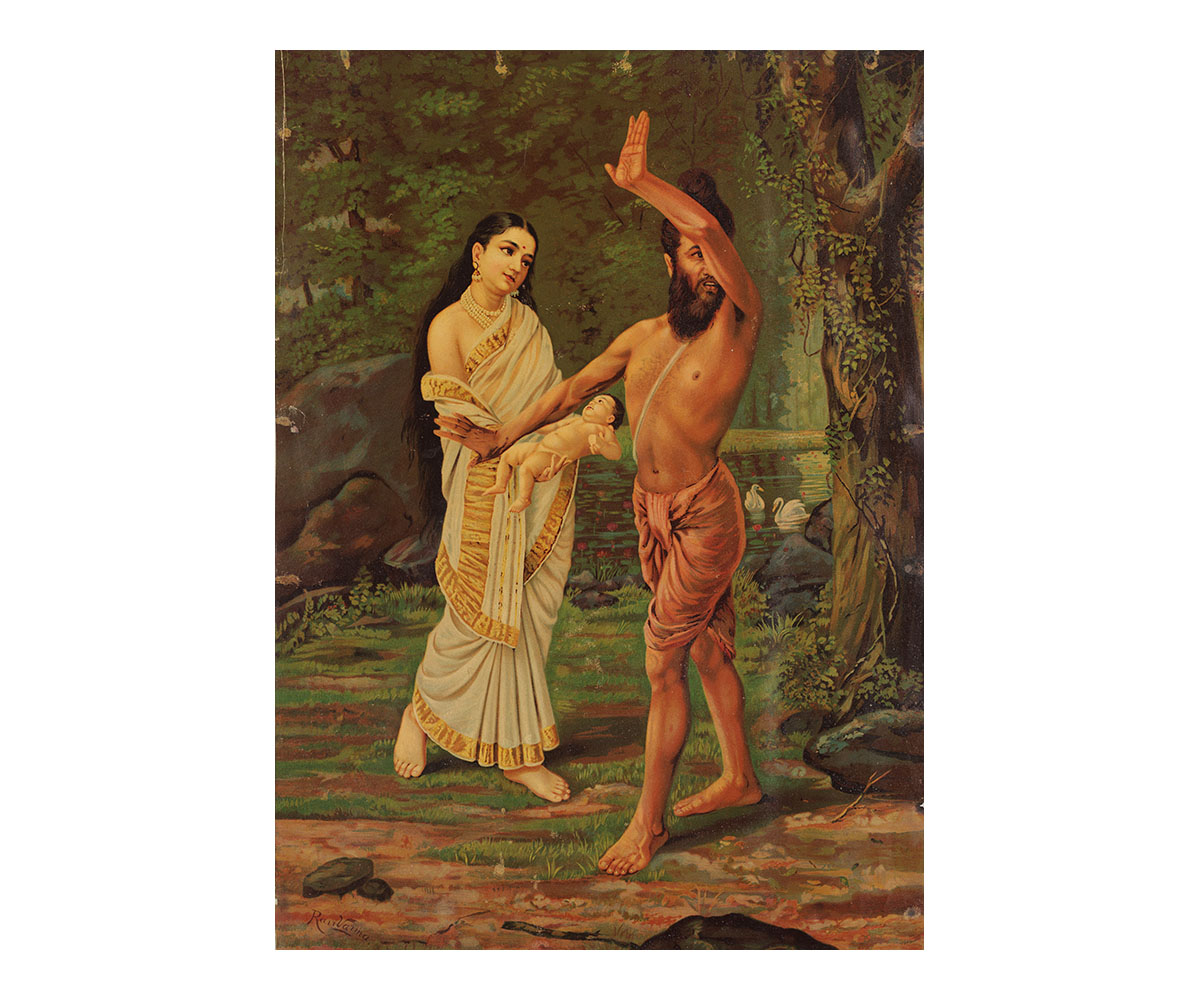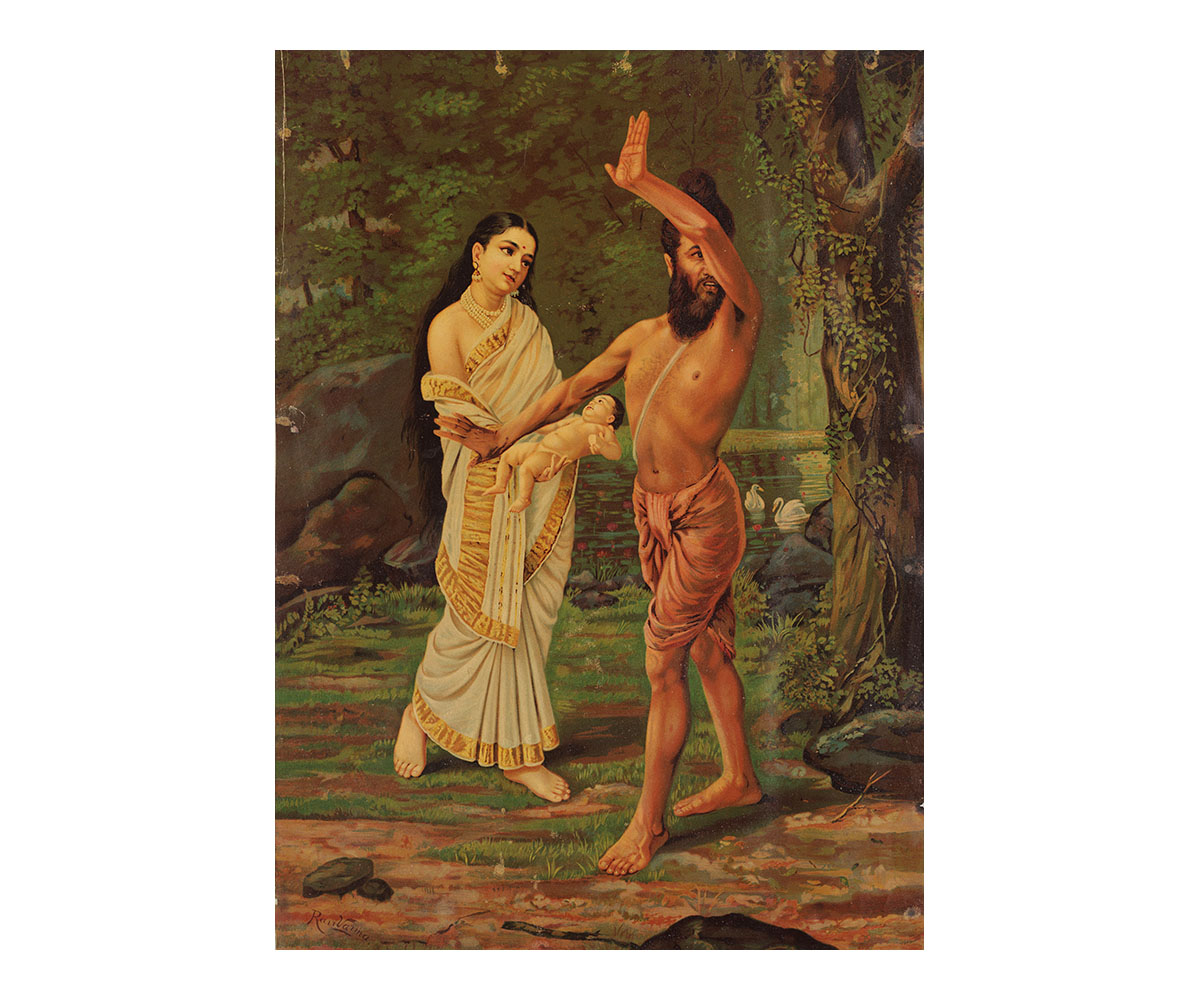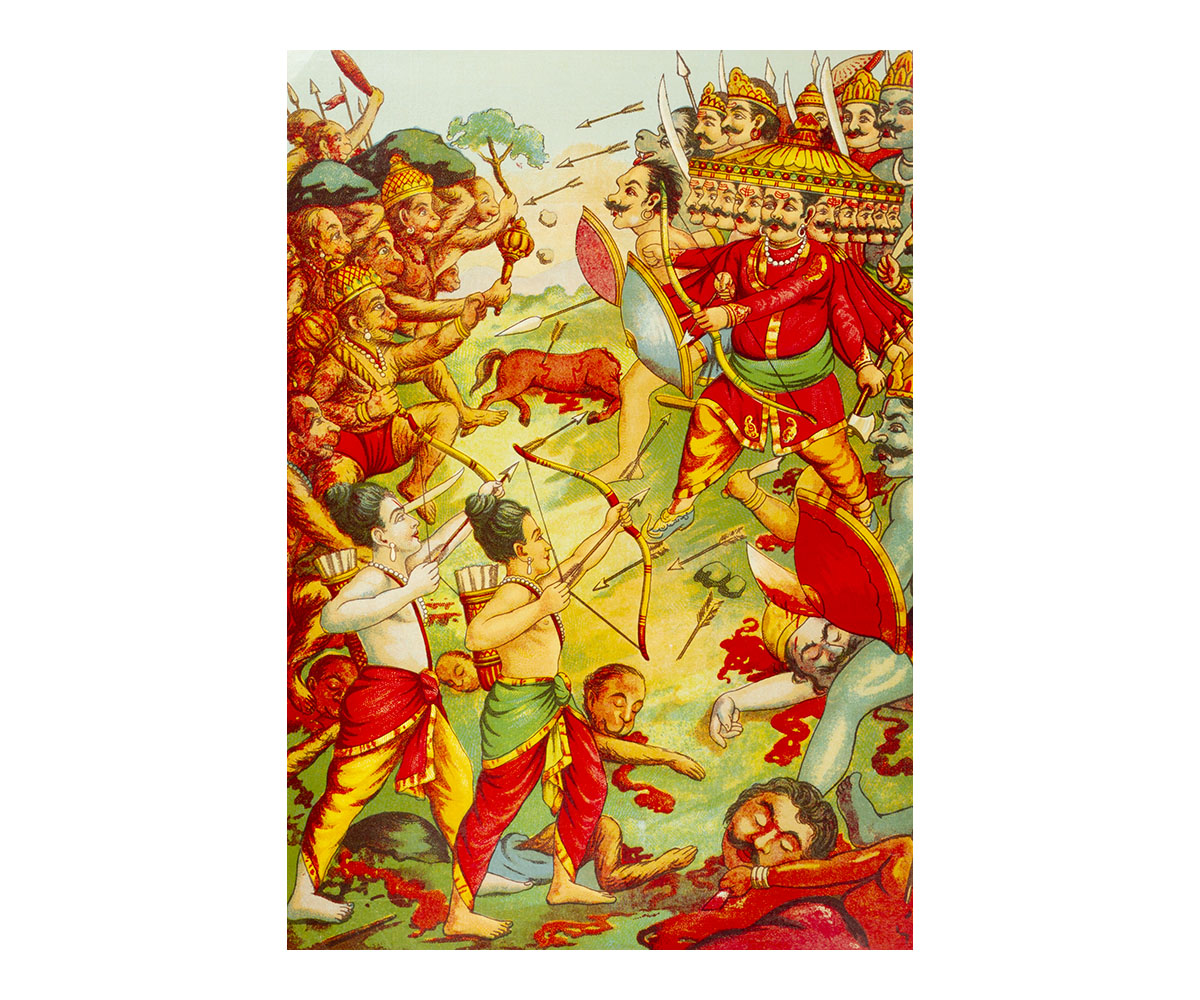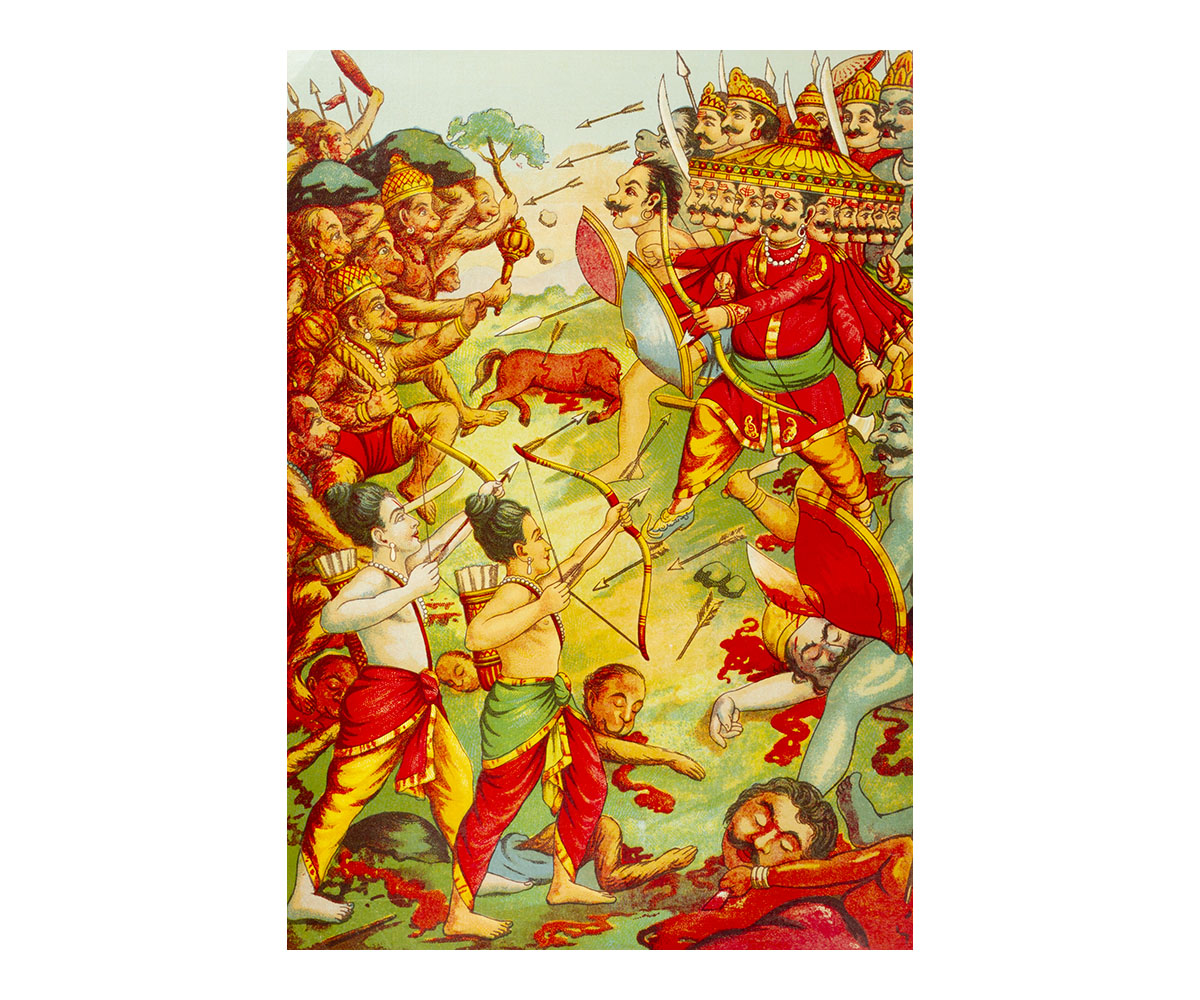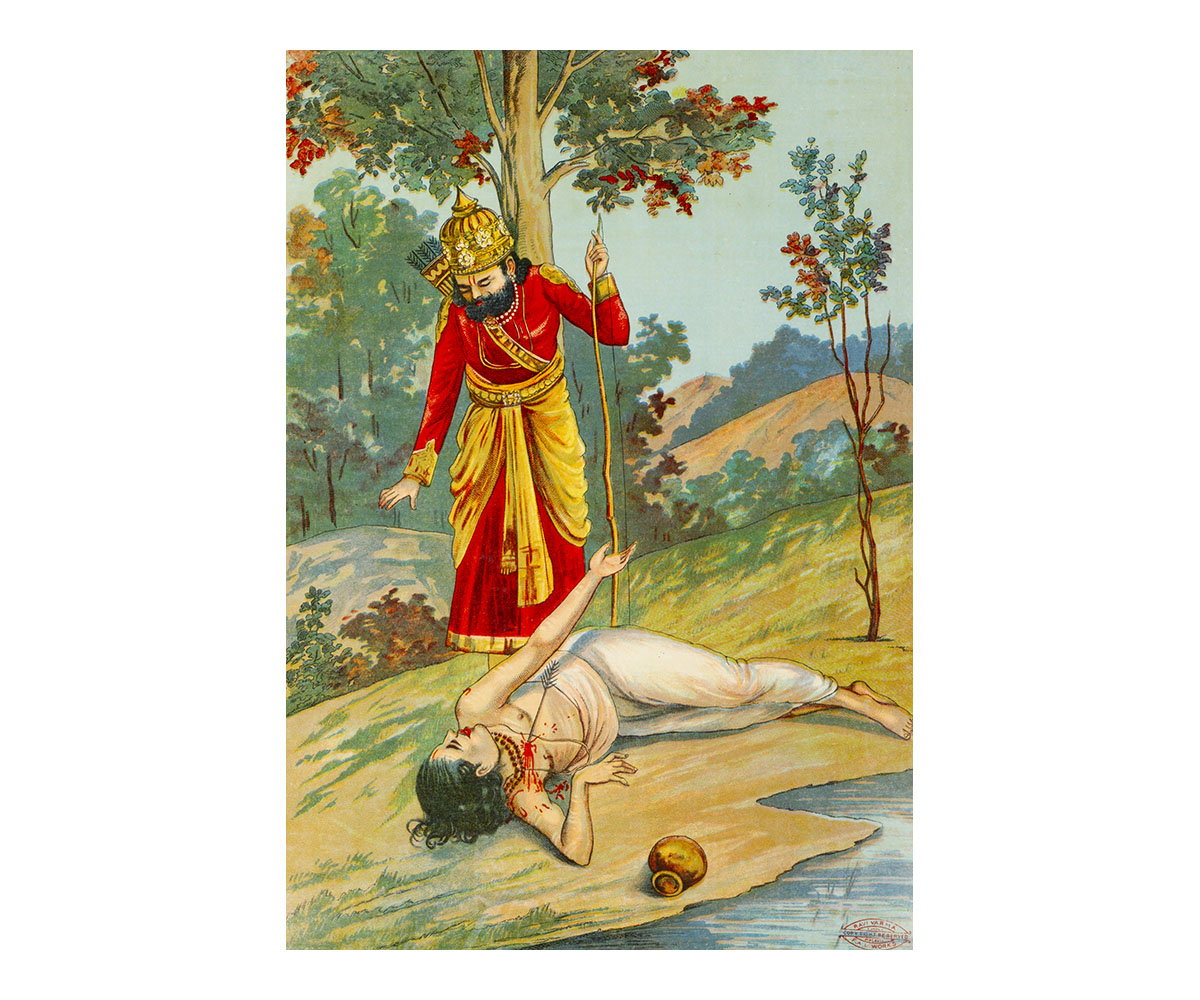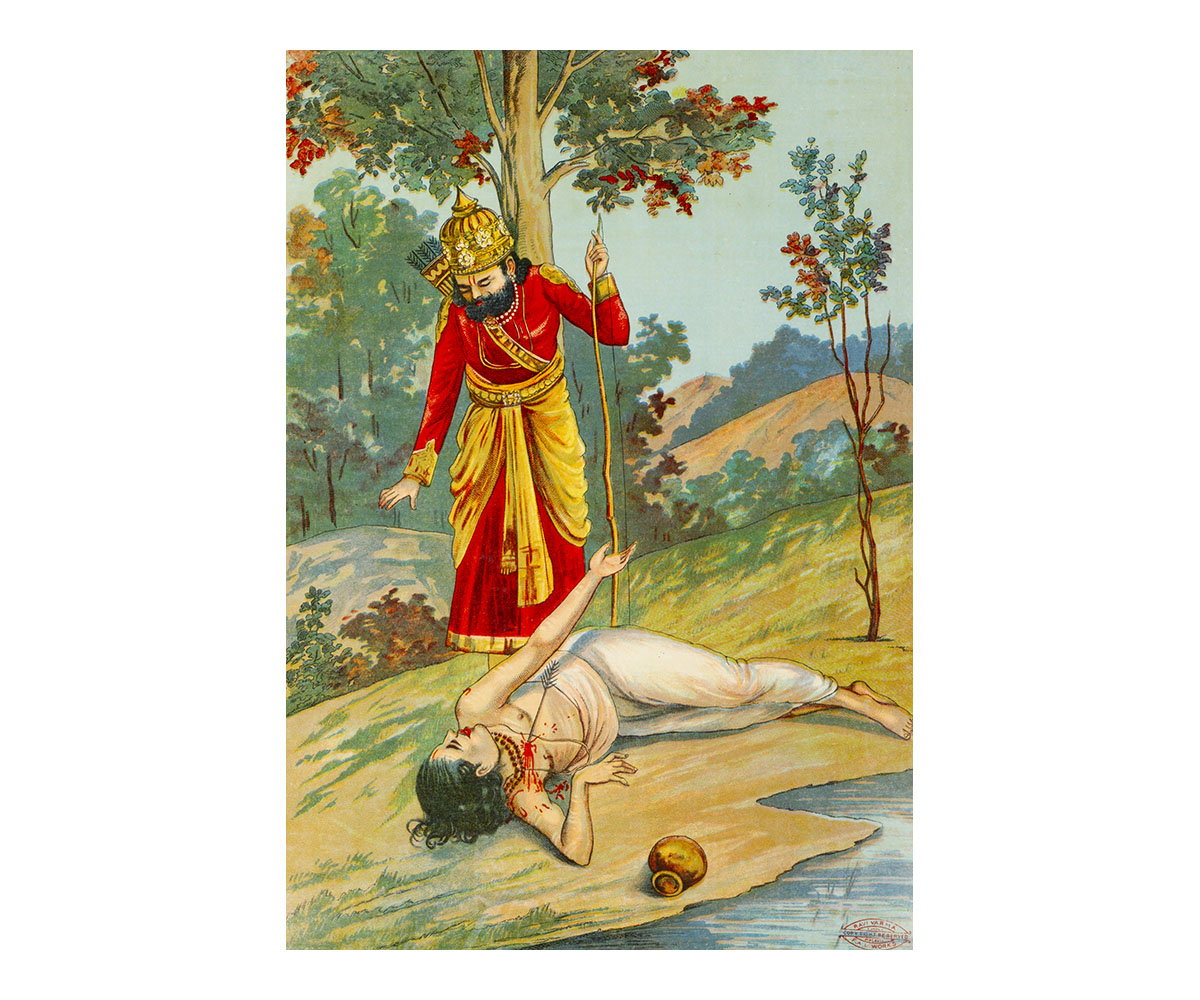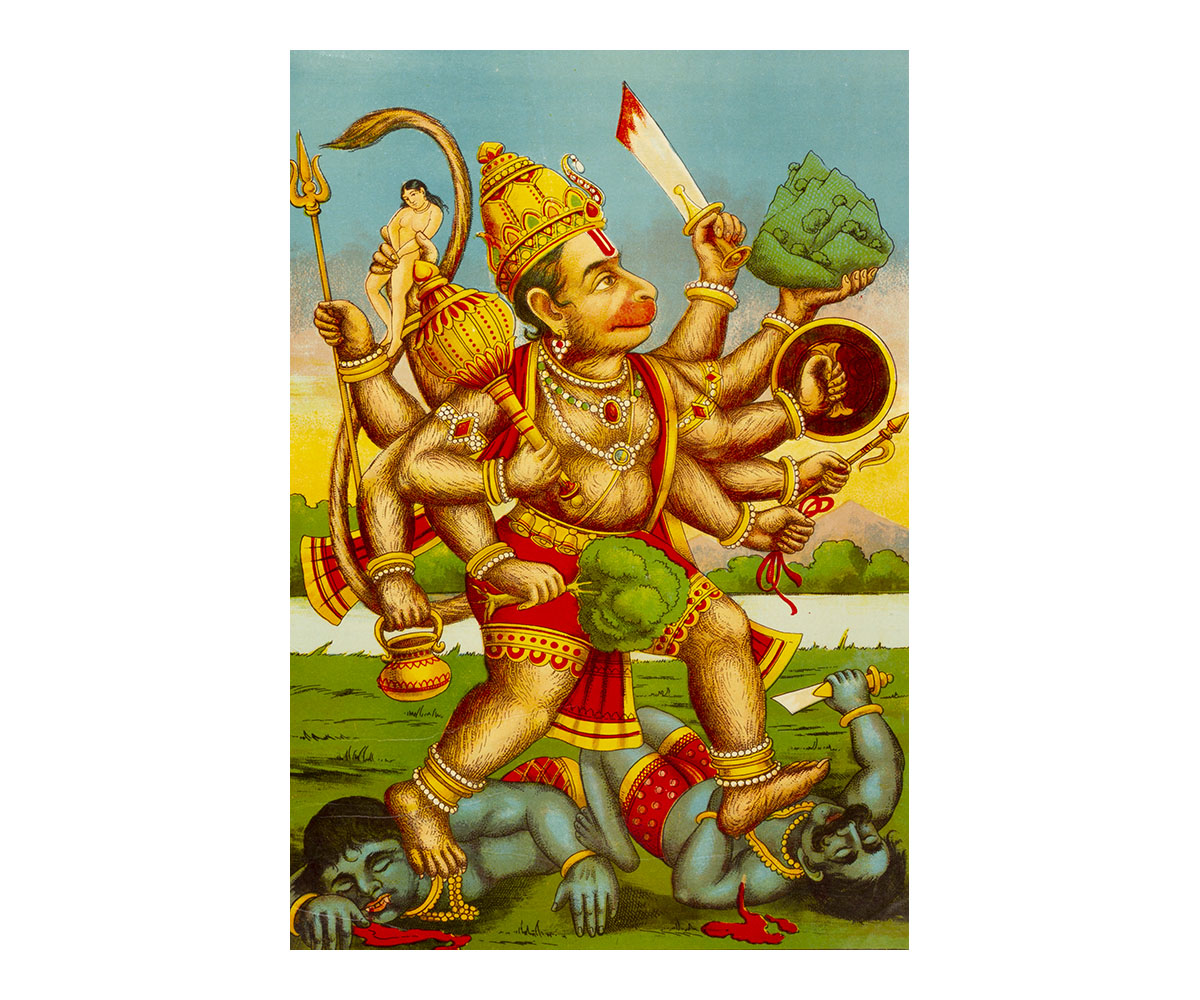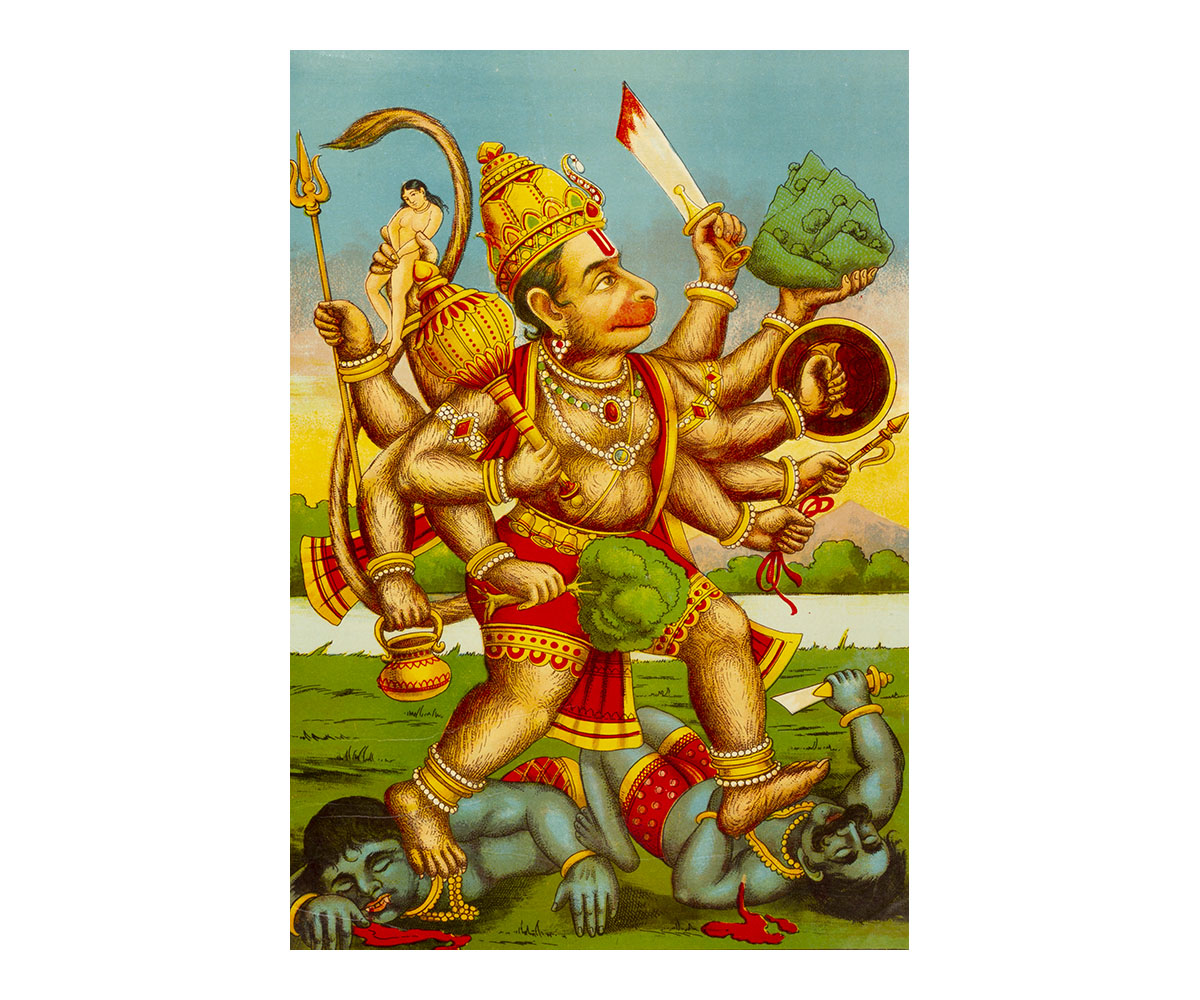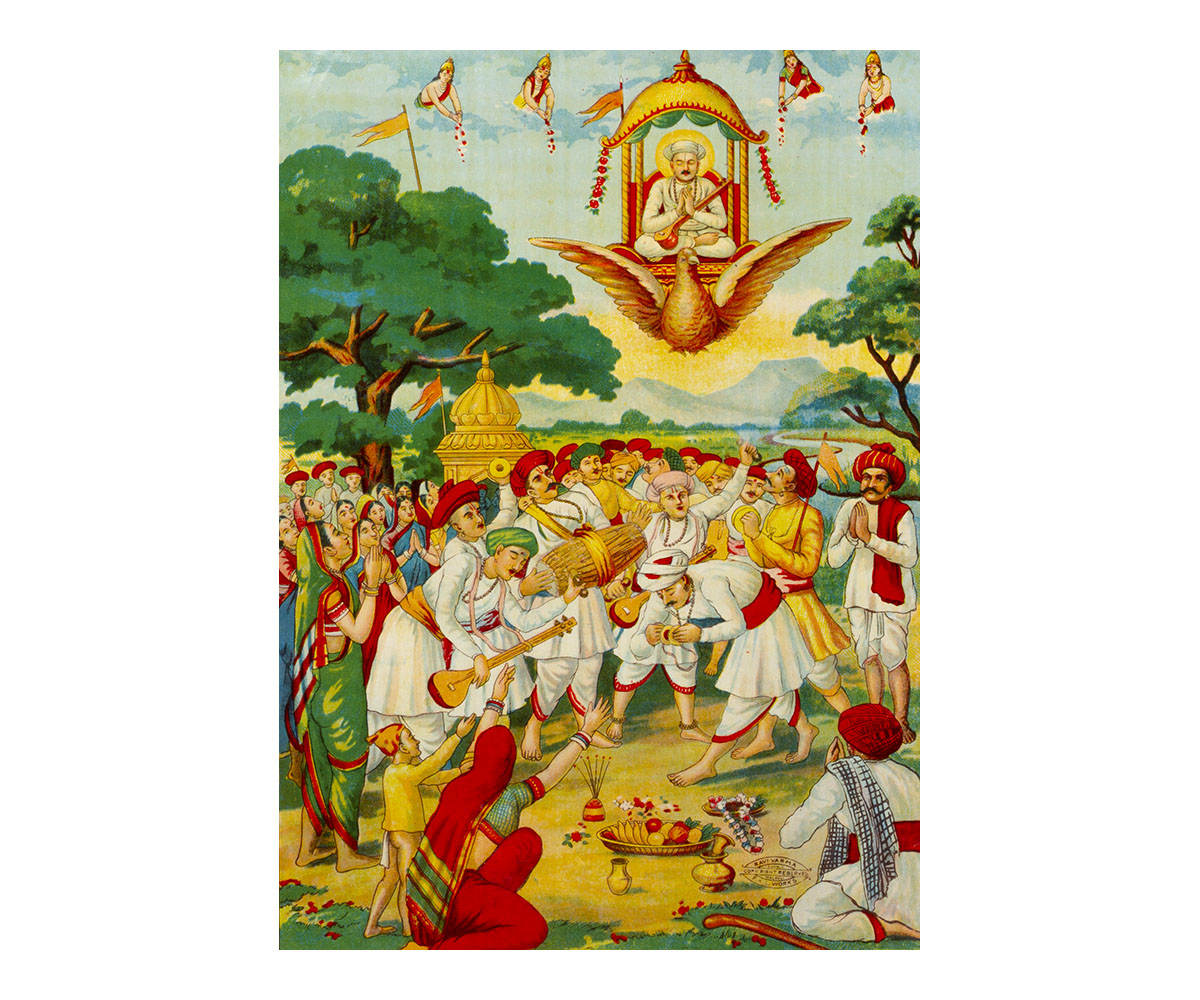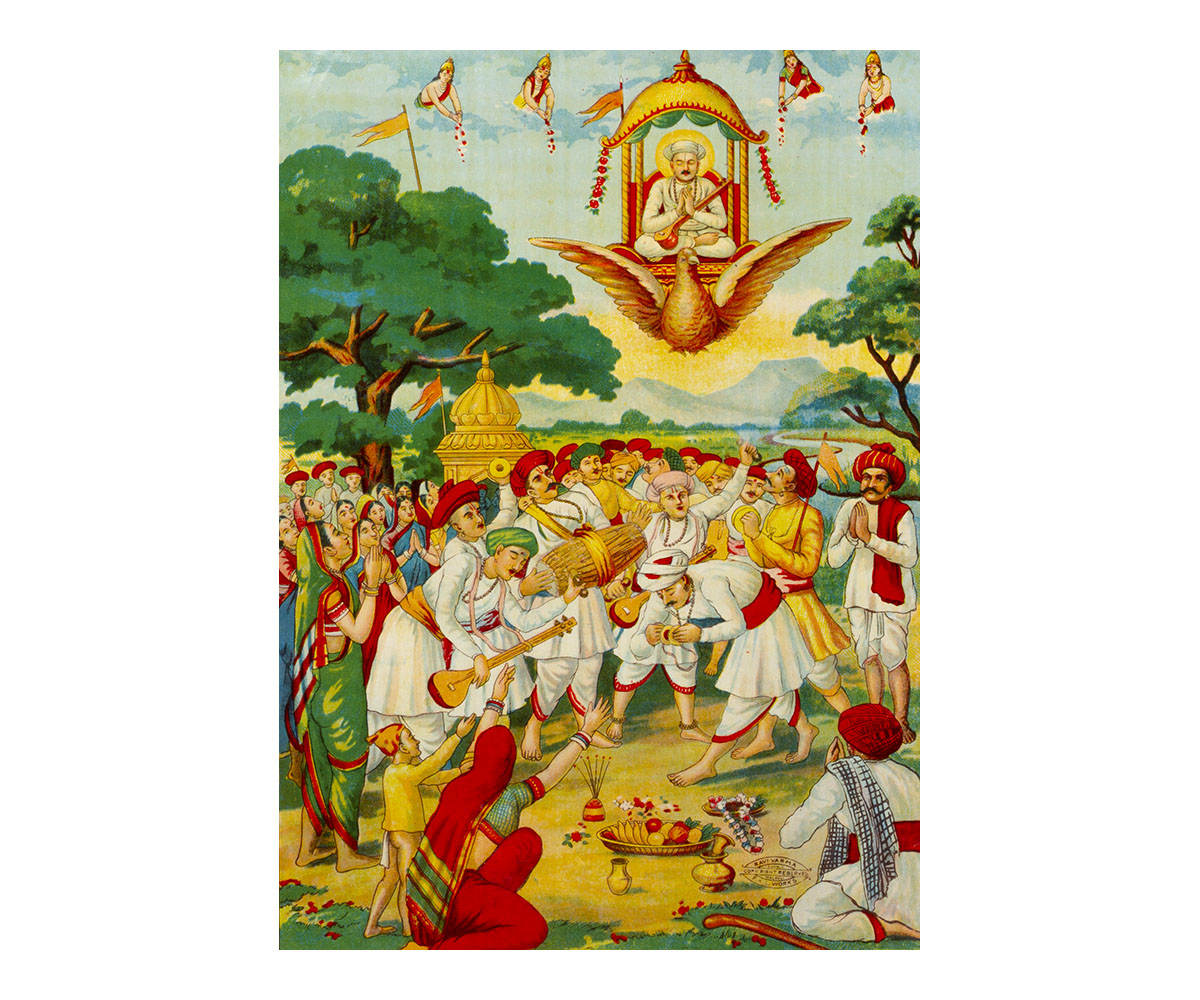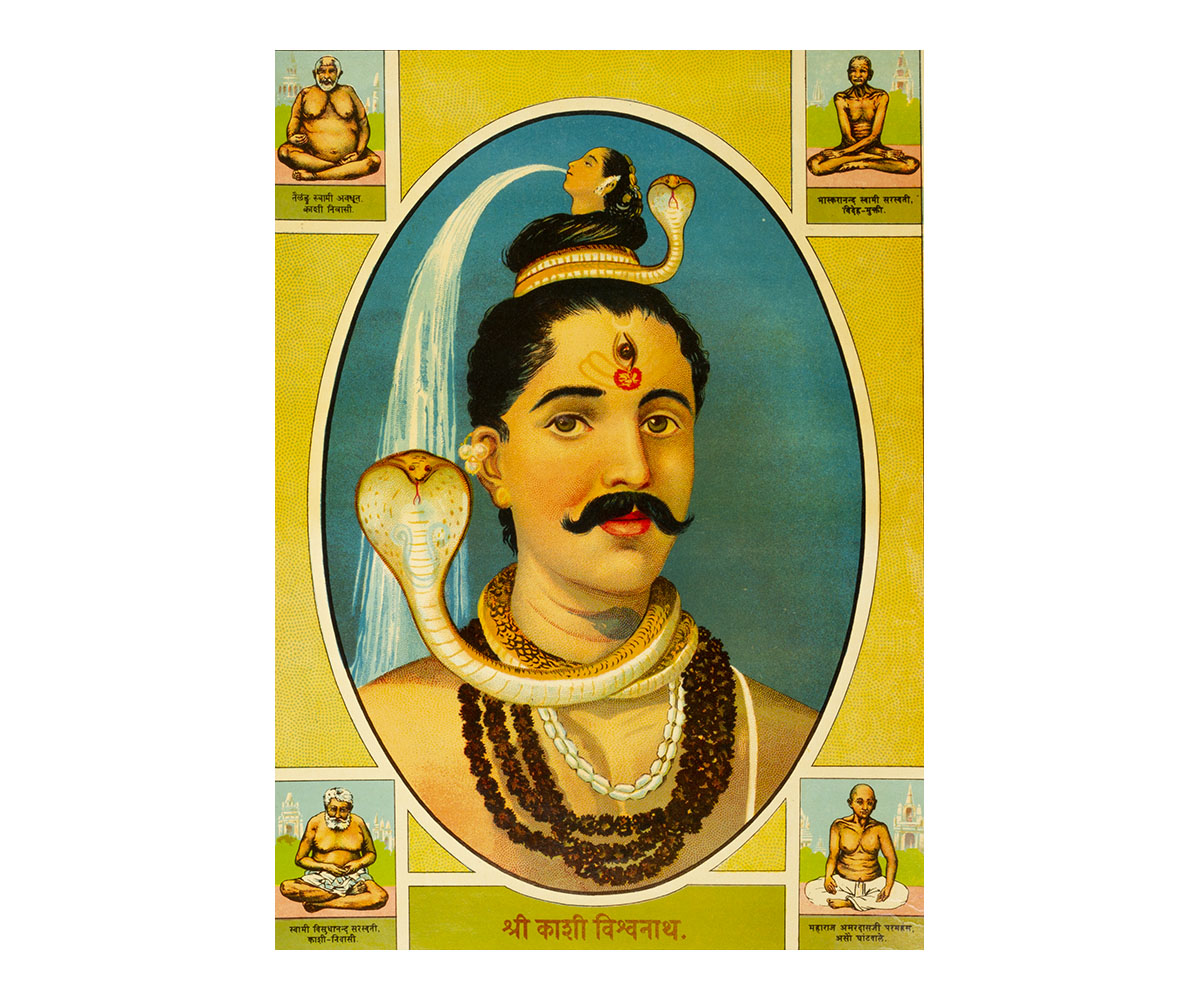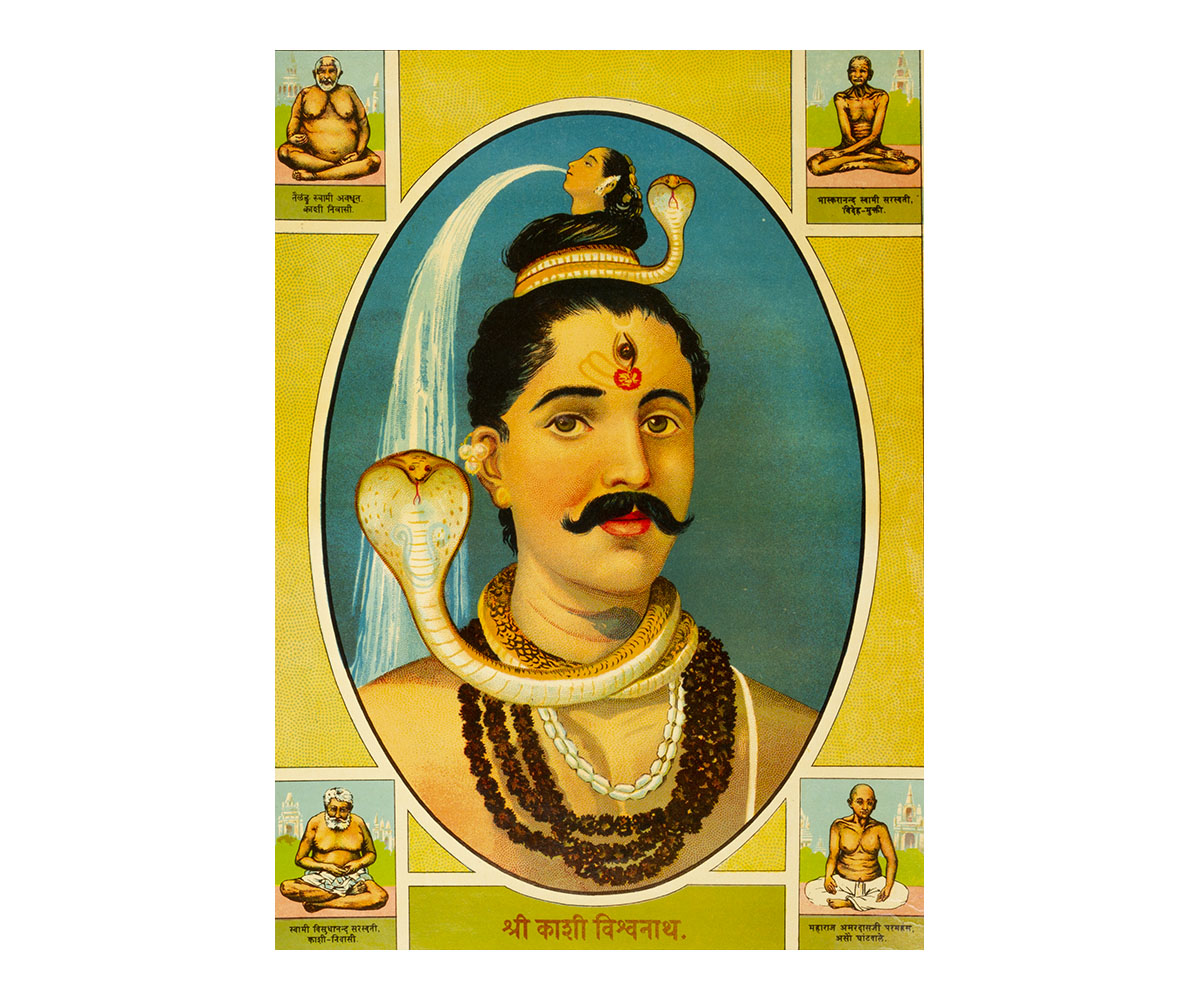 It is believed that the impetus for the lithographic press was first provided by former Diwan of Travancore T Madhava Rao, who urged Varma in 1884 to send some of his works to Europe so that they could be made into oleographs for local distribution. In 1892, Varma imported machinery for steam-driven presses from Germany and employed the help of two German litho-transfer artists, Fritz Schleicher and B Gerhardt, to install and operate them. Under their expertise, the Press began to operate with a capacity of up to eight hundred impressions an hour and soon earned an unrivalled reputation for high-quality oleographs. The first chromolithograph printed was of Shakuntala Janm ("The Birth of Shakuntala")(1894), followed by the prints Lakshmi and Saraswati. The prints produced were mostly reproductions of existing works of Ravi Varma and Raja Varma, as well as purpose-made images of religious, historic and nationalist icons and themes from mythology and literary traditions, rendered in a hybrid naturalistic style. The Varma brothers saw their lithographic work as introducing Neoclassical ideals to art designed for mass consumption, generally avoiding the explicit eroticism that characterised the most popular prints in the market at the time. The Press' prints also appealed to emerging ideas of national and religious identity, and thus rapidly became among the most popular and recognisable images in India at the time. As demand grew, the Press recruited Bombay-based merchants Ananta Shivaji Desai and AK Joshi as distribution agents. Several trained artists would be involved with making images for the Press, including MV Dhurandhar, GV Venkatesh Rao and Dadasaheb Phalke, who later went on to become eminent practitioners in their own fields.
The Press, incorporated under Raja Varma's name, was owned by Ravi Varma, with business partner Govardhandas Khatau Makhanji handling the financial aspects of the business. Following the outbreak of plague in the 1890s, Makhanji had the Press relocated to the suburb of Ghatkopar in 1898, but parted ways with Varma shortly after. With labour shortages leading to operational difficulties and rampant imitation and piracy by rival presses, the Press began to suffer losses. As the Varma brothers were also unable to spend time managing the Press due to their ongoing professional engagements and personal circumstances, they sold the majority interest of the press to Fritz Schleicher for INR 25,000 in 1901, along with copyright permission for over a hundred paintings. Schleicher shortened the name to F.A.L. Press—Bombay and in the following decades expanded its scope to Christmas cards, postcards, product advertisements and textile and matchbox labels. He gave sole distributorship of works from Varma's Baroda and Mysore collections to the agent Anant Shivaji Desai.
After the takeover, the quality of prints began to decline steeply. The diversification of the Press offerings, the proliferation of inauthentic prints bearing Varma's signature and competition from other printing concerns led to a deterioration in both artistic standards and the quality of prints. This, however, did not reduce the appeal of the Press's images. Attesting to this is the popularity of the chromolithograph Kali (1910–20), which was created years after Varma's death and bore no resemblance to the style of Varma's earlier oil paintings.
Remaining in operation well after Schleicher's death in 1935, the Press was destroyed by a fire in 1972. Although briefly revived, it was shut down in 1975 and its remaining prints and master stones auctioned in 2000.
Despite the acclaim Ravi Varma achieved as an artist, he has received criticism for the "corruption" of the ideals and themes of high art, and for his incorporation of European aesthetic modes. However, the popularity of the Press' prints even after the demise of Varmathe artist attests to the fact that the style and imagery of Varma began to take on a life of its own in popular imagination and taste. The Press was instrumental in creating a pan-Indian iconography that dictated representational conventions during a time of cultural and social fragmentation. It can be seen as the initiator of the thriving popular art and printing culture that emerged in India through the 20th century.
Bibliography
Our website is currently undergoing maintenance and re-design, due to which we have had to take down some of our bibliographies. While these will be re-published shortly, you can request references for specific articles by writing to hellomapacademy@map-india.org.