Located at Jawahar Street in Nagda, Madhya Pradesh, Suhag Studio was established in 1979 by the photographer Suresh Punjabi and his brother Mahesh. The name derives from the Hindi word suhag and its association with matrimony, intended to draw clients looking for wedding photographers. Recent scholarship on Suhag Studio and Suresh Punjabi was sparked by Christopher Pinney's encounter, and subsequent fascination, with the studio's photographic archive in 2014.
Historically, much of Suhag Studio's business has been dictated by the calendar of religious and ceremonial dates that framed social life in Nagda. As the town grew into an industrial centre, it drew more families from the surrounding villages, creating a diverse demographic makeup which was in turn reflected among the studio's clientele.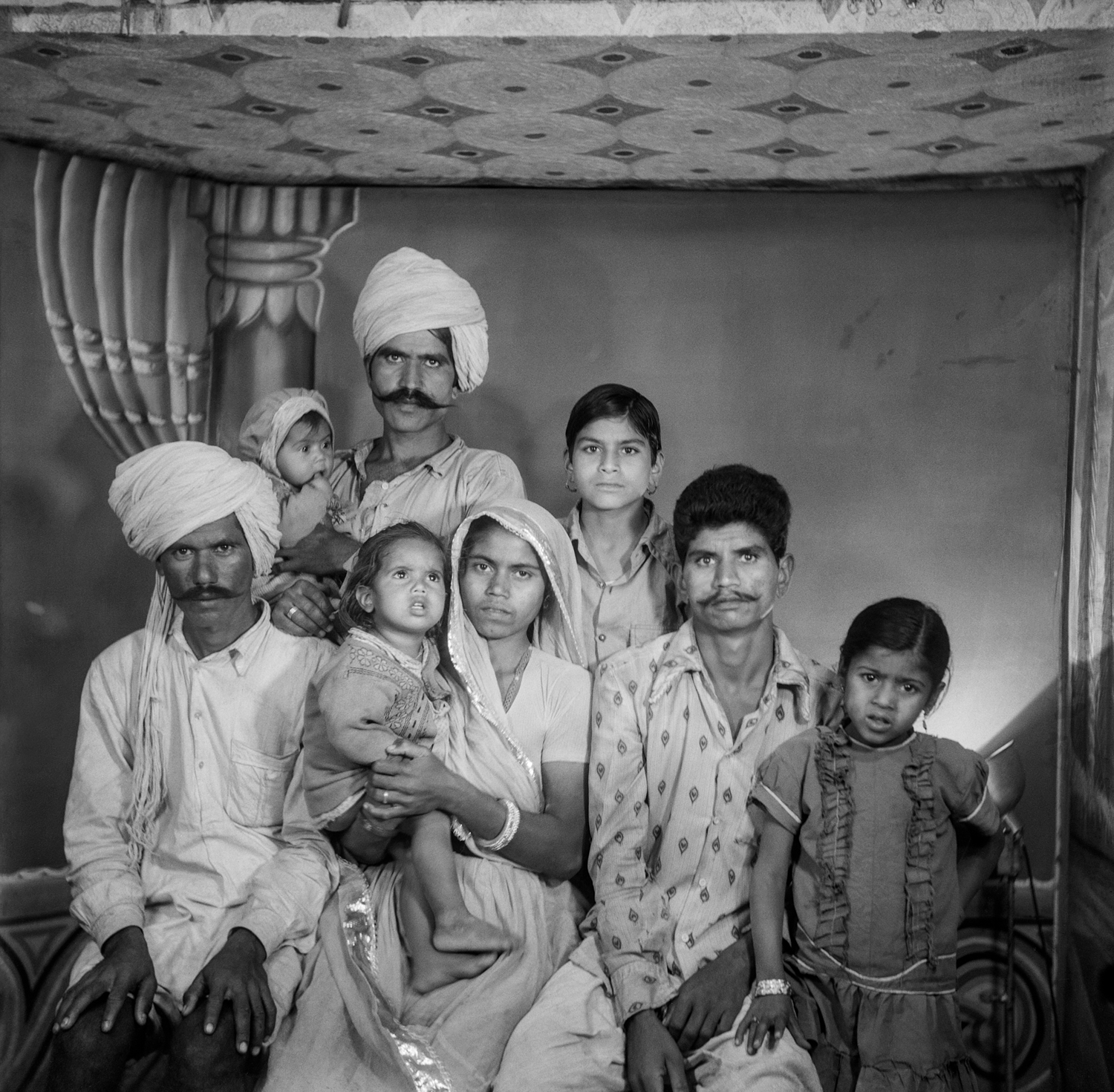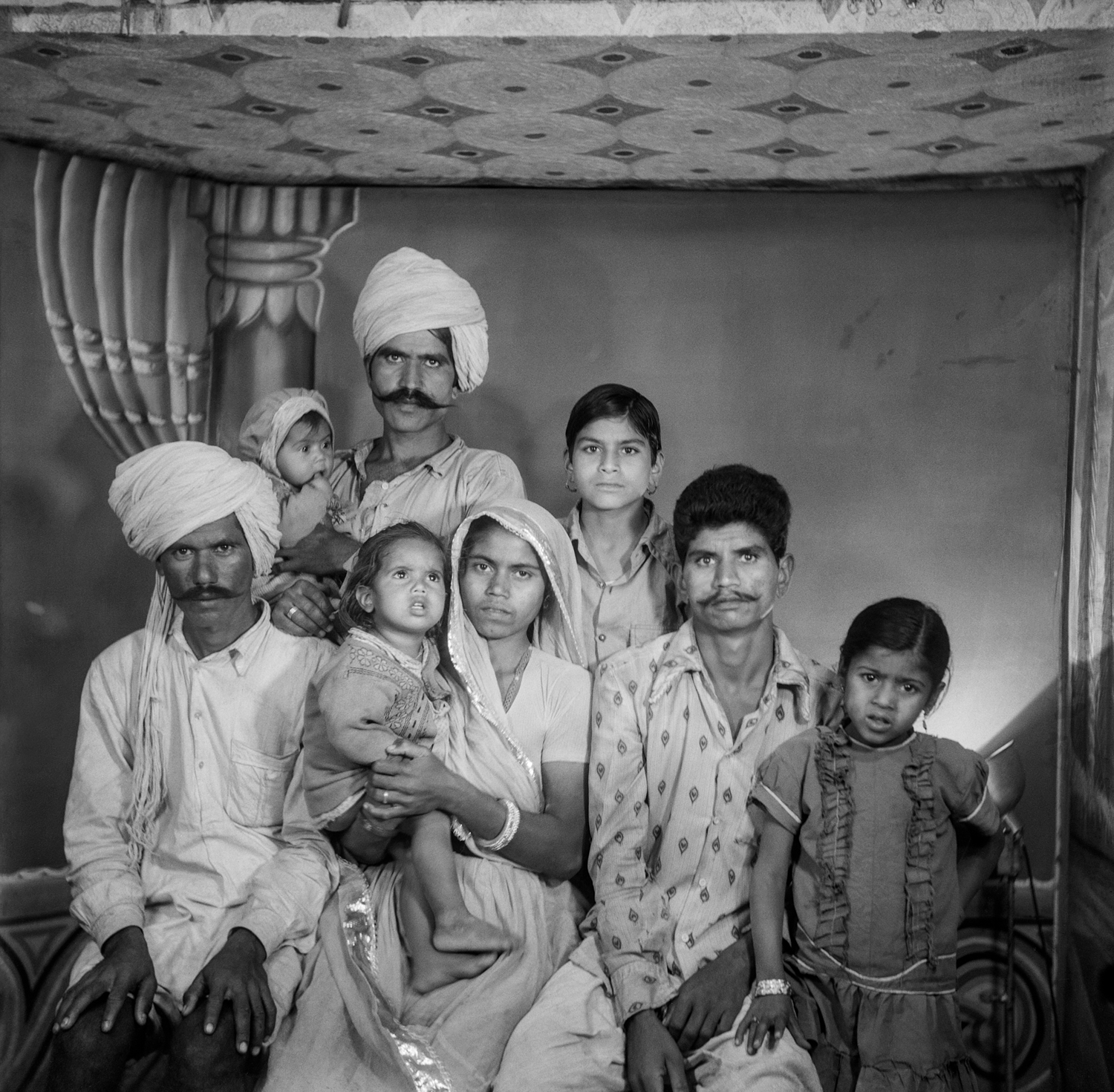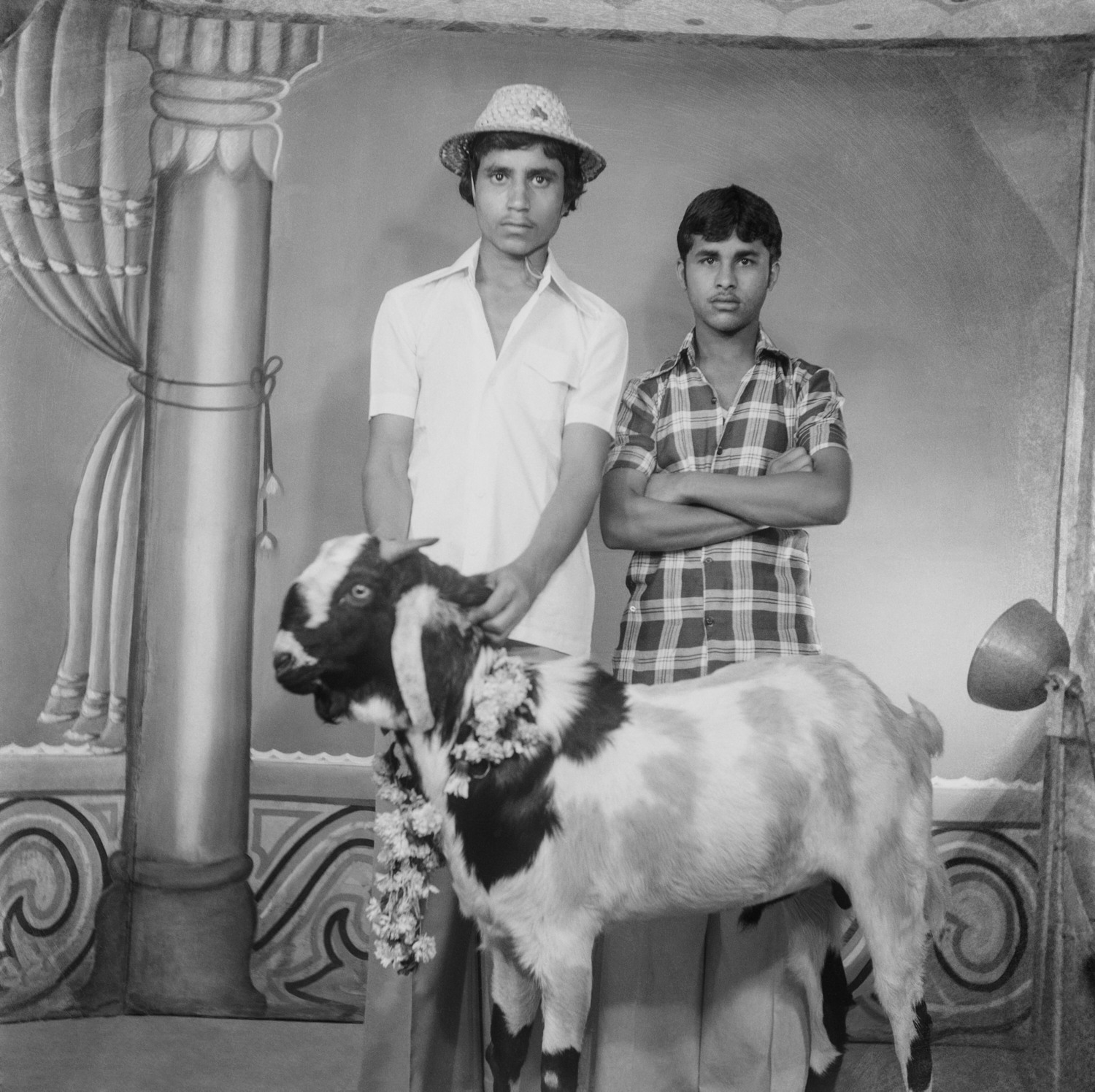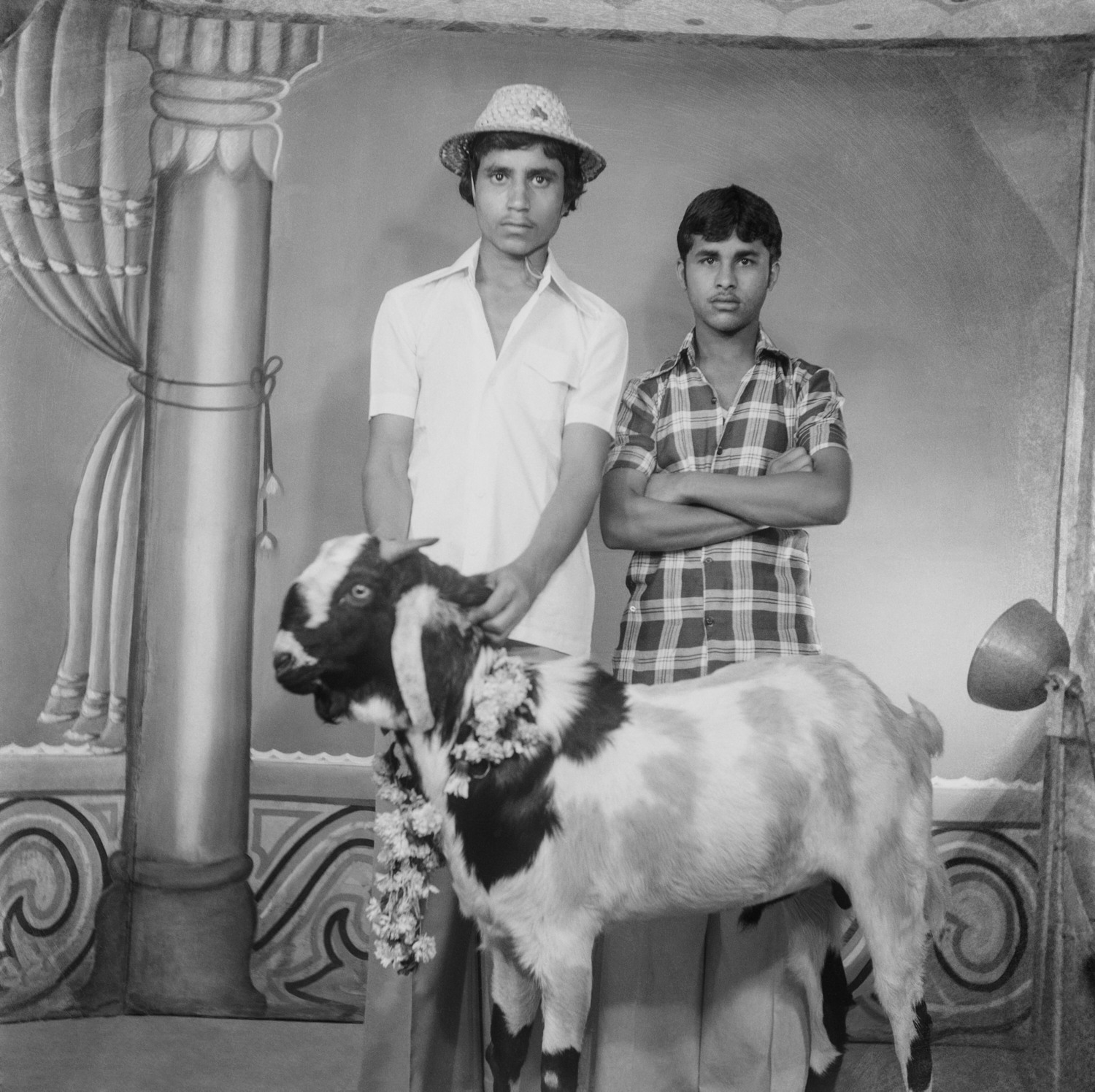 Suhag Studio was popular for the creative framing and montage techniques used by Punjabi when printing photographs, such as prints housing the photographed couple in a television frame, or a portrait repeated in varying sizes inside the graphic illustration of an unrolled photo reel. In many cases, wedding albums, portraits and collages like the ones described above were arranged in ways that suggested narratives borrowed from mythology. The way images were edited also sometimes mimicked divine imagery from the Hindu pantheon, in particular that of Shiva and Parvati. In addition to wedding photography, Suhag also offered bhejna photos — portraits of single people that were sent to the families of prospective brides and grooms. Additionally, a variety of civic and administrative photographs formed nearly a third of Suhag Studio's regular income in the 1980s. In order to access food subsidies, work permissions and travel documentation, photographic identification — most notably the ration card — was vital, and studios such as Suhag became a crucial way in which the presence of India's bureaucracy was indirectly felt.
A colonial element of studio photography that can be seen in many Suhag photographs is the clients' affinity for props that suggest Western decadence, such as tailored suits and glasses of wine. Closer to home, popular cinema in the 1980s and 90s had acquired an aspirational dimension that matched the mood of an evolving India. In preparation for clients who were increasingly familiar with this visual language, yet unfamiliar with posing before a camera, Punjabi would cut images out from magazines and compile them into an album of about 100-120 pages for clients to browse and seek inspiration.
At the time of writing, Suhag Studio continues to operate through two branches in Nagda. Suresh Punjabi runs the newer and larger branch of Suhag Studio in central Nagda, which was inaugurated in 2017, while the original studio is run by his son Pratik. Most of the studio's negatives have been digitised and are now part of the Suresh Punjabi archive at the Museum of Art & Photography (MAP), Bengaluru. A selection of the studio's photographs from the 1980s – curated by MAP and titled Suresh Punjabi: The Business of Dreams – was exhibited online in December 2020.
Bibliography
Our website is currently undergoing maintenance and re-design, due to which we have had to take down some of our bibliographies. While these will be re-published shortly, you can request references for specific articles by writing to hellomapacademy@map-india.org.