Part of the costuming of Theyyam performers in Kerala, Theyyam masks combine face painting and masks to represent deities during performances. 
Once the performer's face and body are painted in preparation for the performance, they wear the masks and headgear in accordance with the deity being invoked; for instance, the mask for Gulikan, a local form of the Hindu god Shiva, features a trident on the forehead and a monumental headdress. Another important deity, the goddess Edalavuratha Chamundi, is depicted using masks made of wood, painted showing a tongue sticking out of the mouth.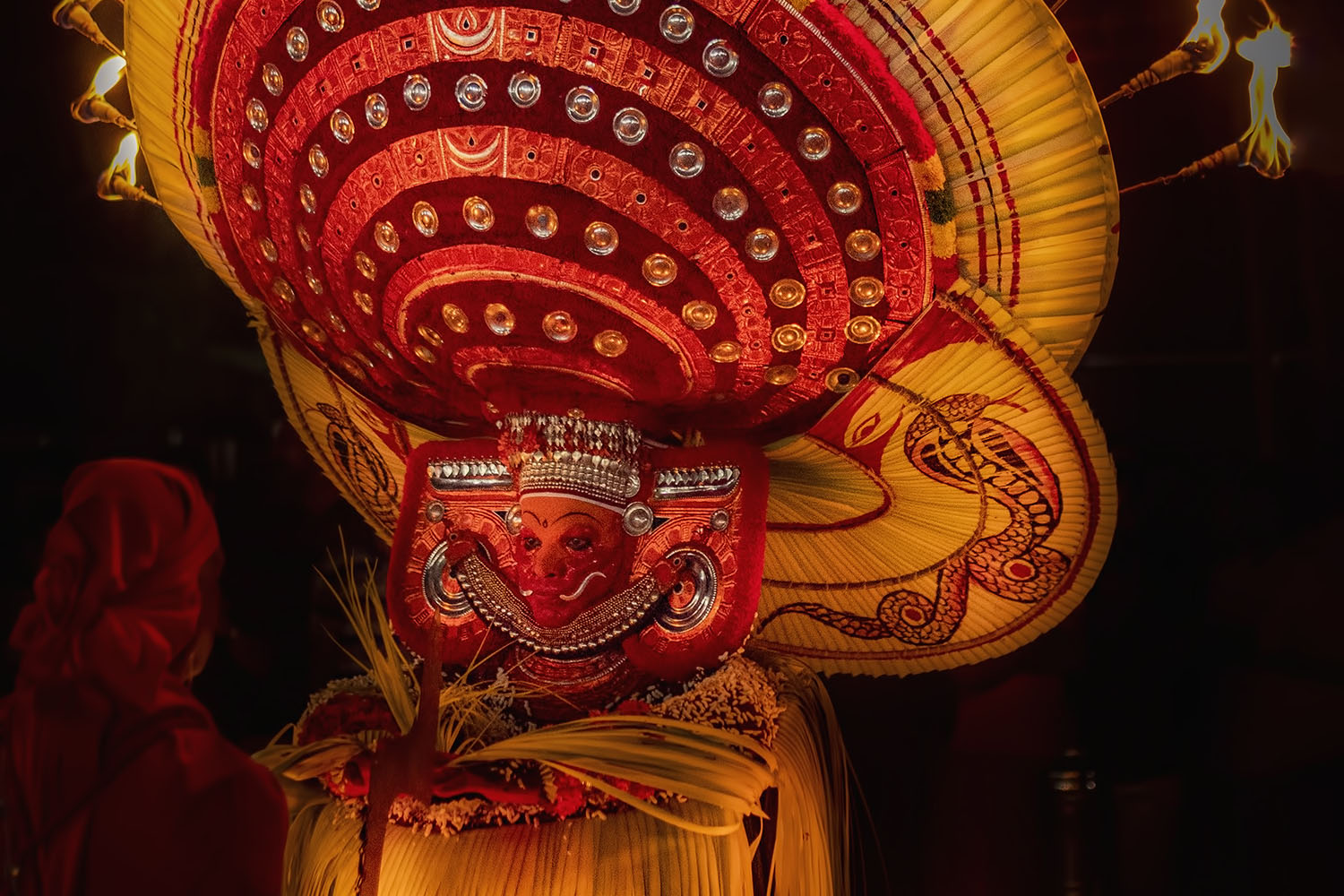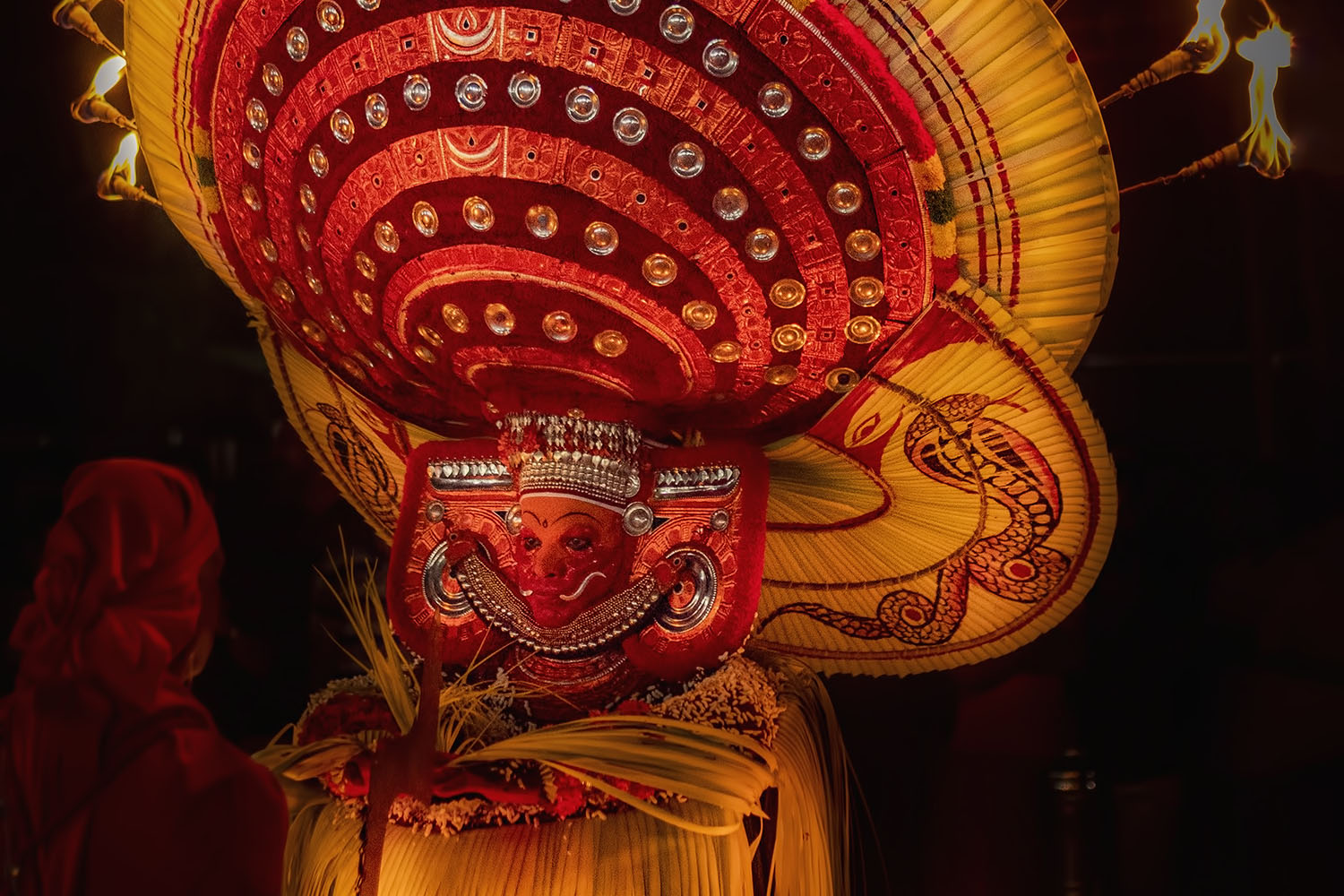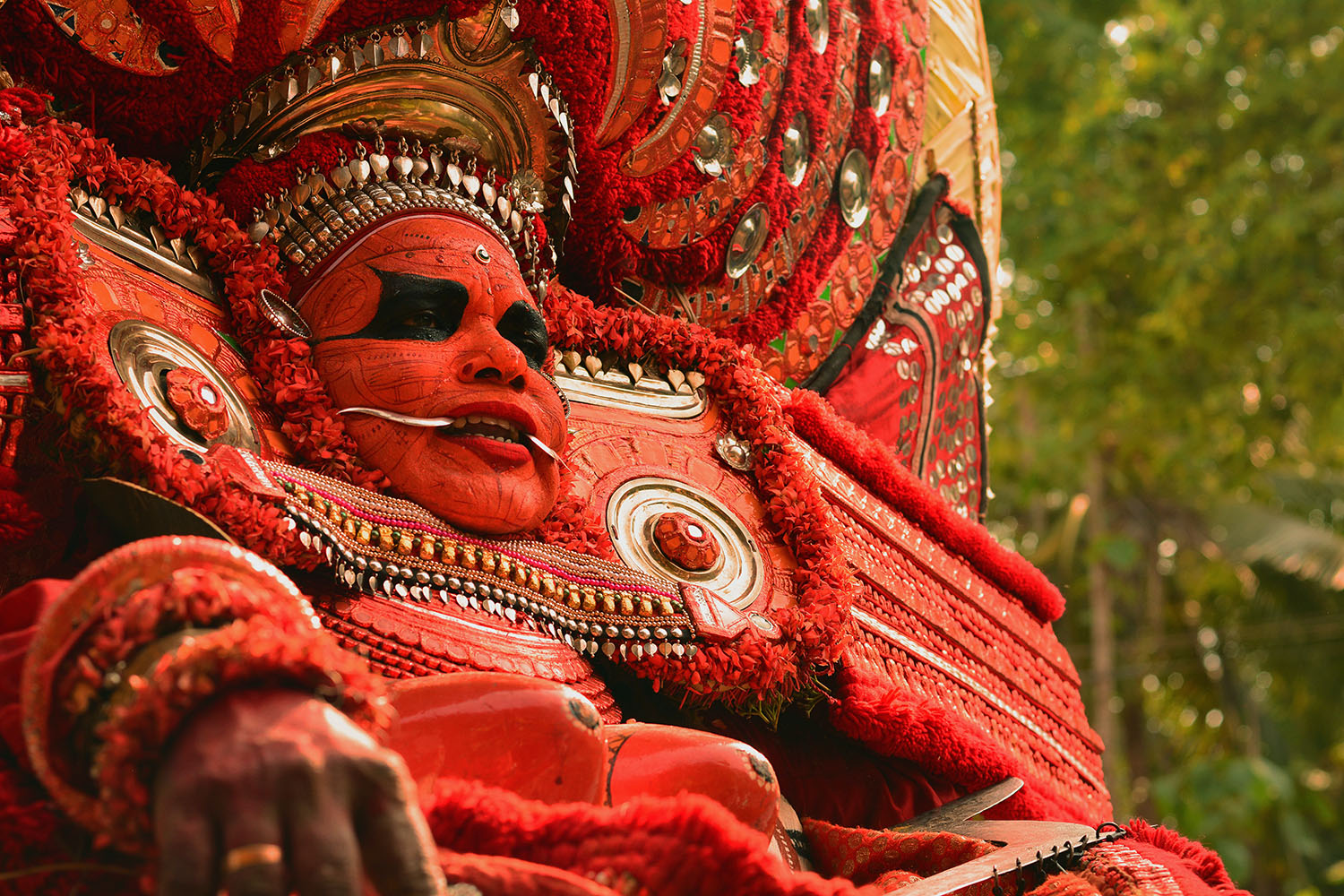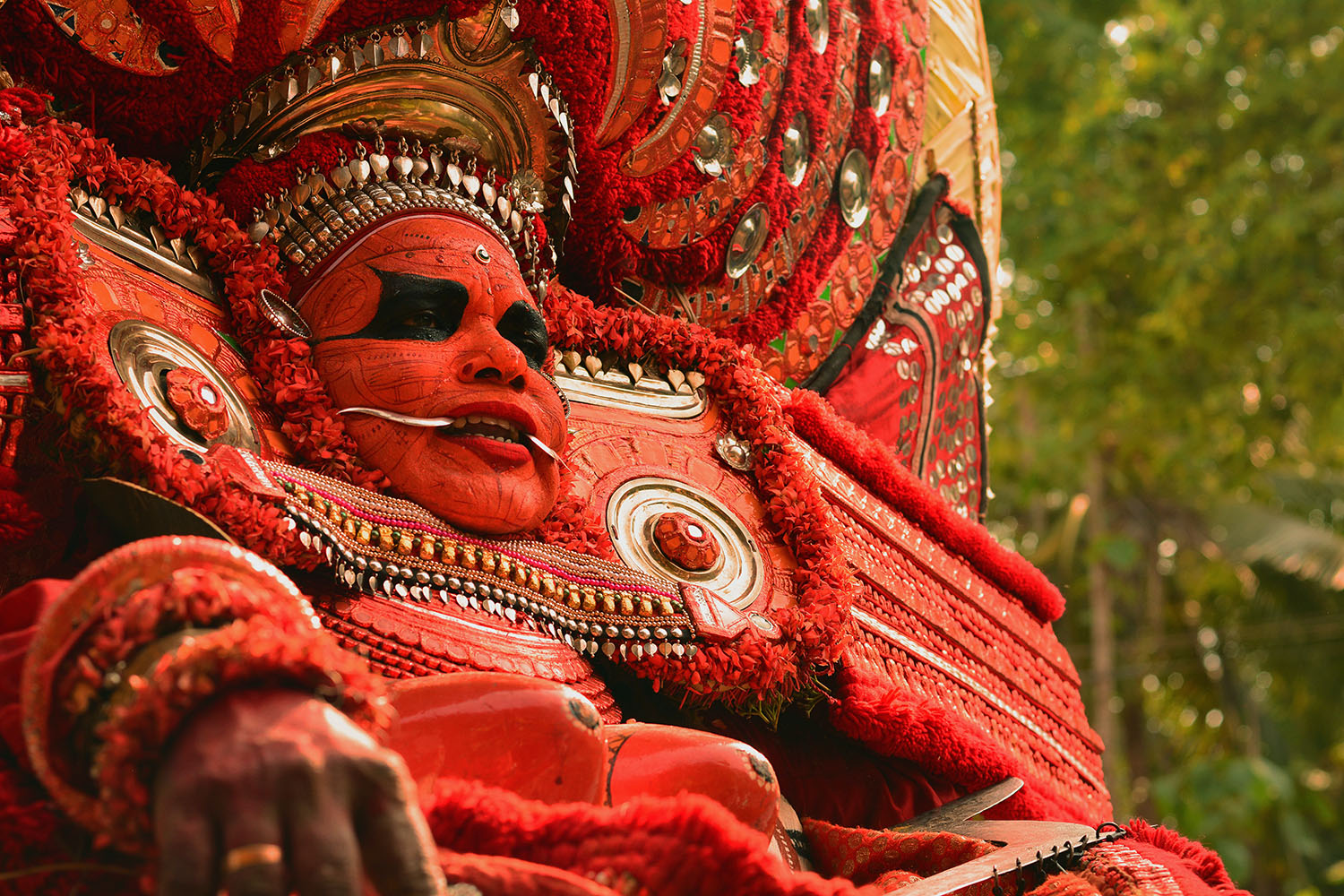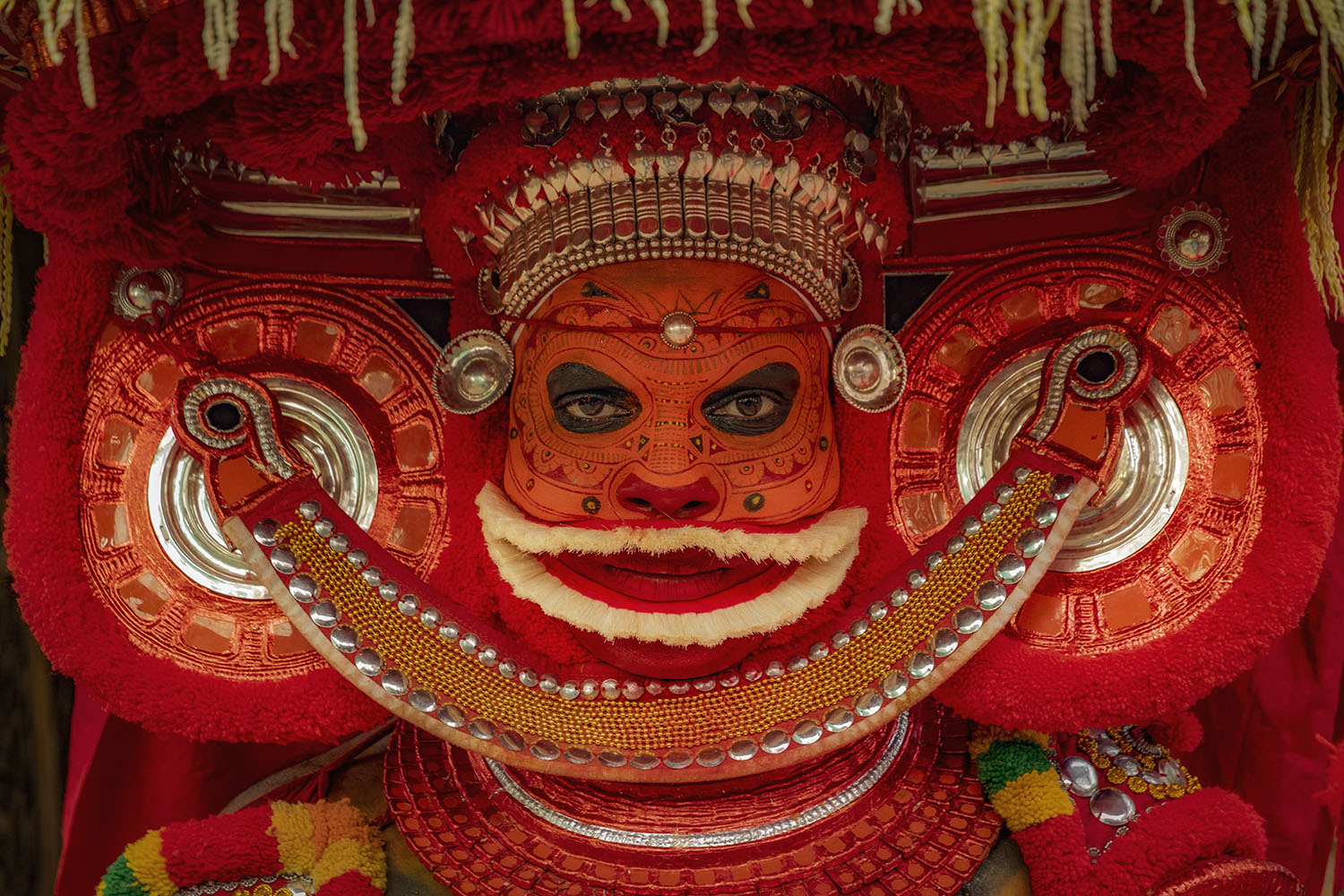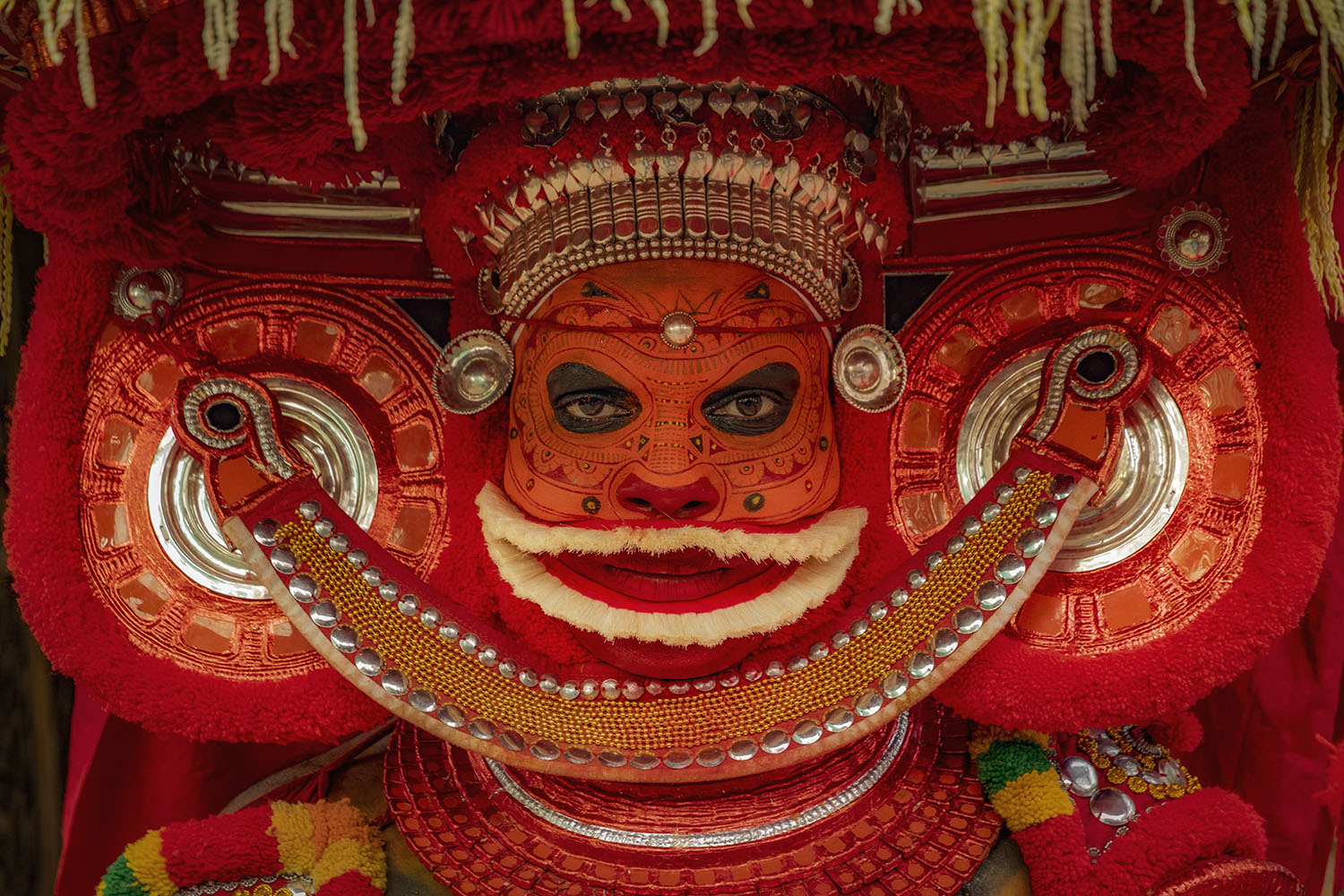 The masks are usually made of areca palm wood, decorated with palm leaves and painted with bright colours, mainly orange, white, yellow and red. Black is used to highlight the eyes. Strong contrasts are used in the colour schemes to suggest the deities' forceful personalities.
Bibliography
Our website is currently undergoing maintenance and re-design, due to which we have had to take down some of our bibliographies. While these will be re-published shortly, you can request references for specific articles by writing to hellomapacademy@map-india.org.