ARTICLE
Virupaksha Temple, Hampi
Located on the banks of the river Tungabhadra, the Virupaksha temple in Hampi, Karnataka is one of the most important examples of Vijayanagara architecture in the region. Its earliest known mention dates to the seventh–eighth centuries CE; when site was associated with the worship of a local goddess, Pampa. Later legends depicted Pampa as the wife of Shiva as Virupaksha, and a shrine to the god stood there in the fourteenth century before the foundation of Vijayanagara. Virupaksha was an important deity to the early Vijayanagara kings, and the temple was substantially reconstructed and expanded thereafter by rulers of the Sangama and Tuluva dynasties in the fifteenth and sixteenth centuries. Although the temple was once dedicated to the worship of Pampa, her presence in the complex is now limited to a small shrine on the northern side.
The main gopuram, an east-facing nine-storied structure, has two lower stories made of stone and a superstructure made of brick and mortar with carved stucco figures. The temple incorporates many courtyards, including a hundred-pillared hall. The garbhagriha contains a Shiva linga and is guarded by two four-armed dvarapalas, two meters in height. A circumambulatory passageway surrounds the shrine.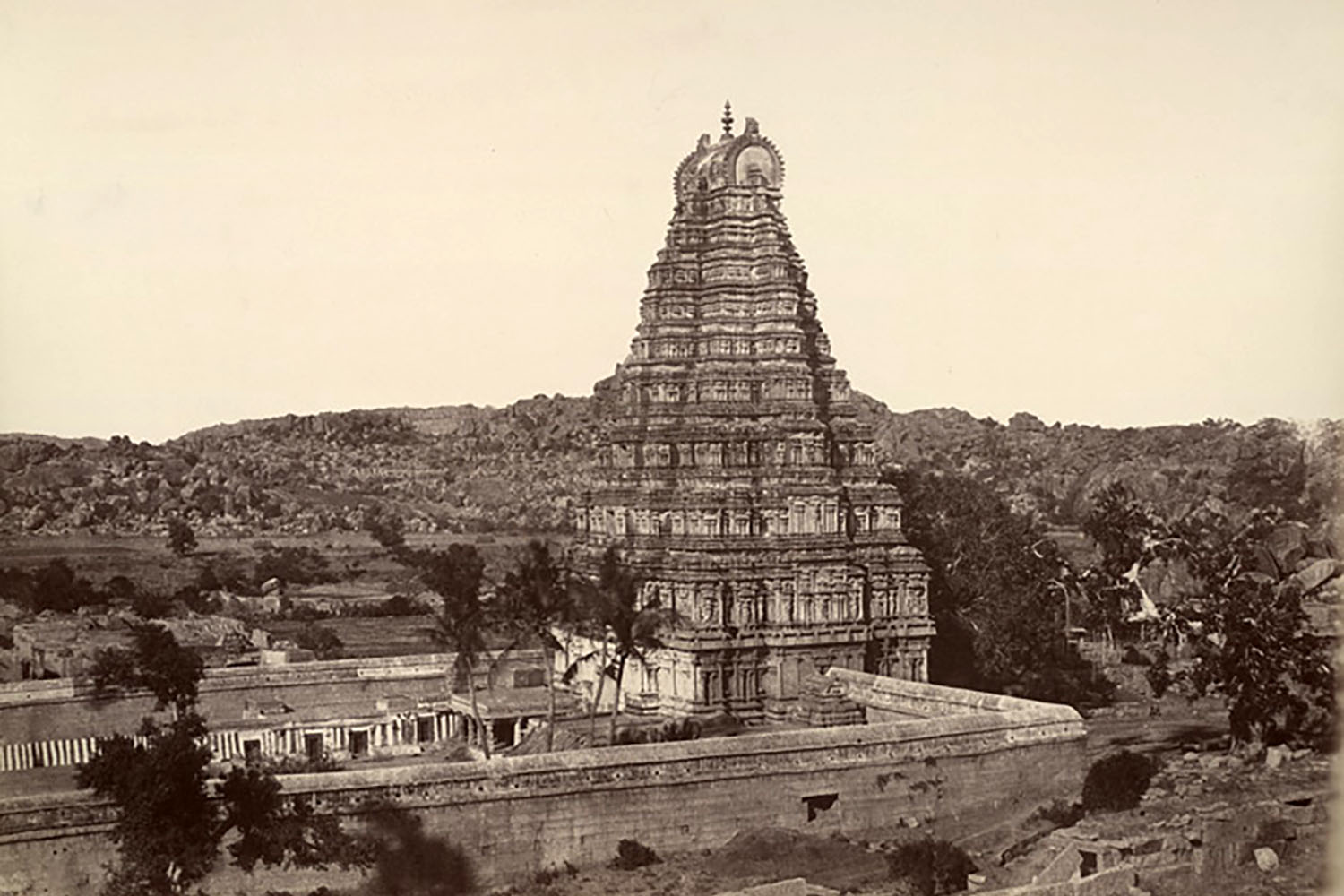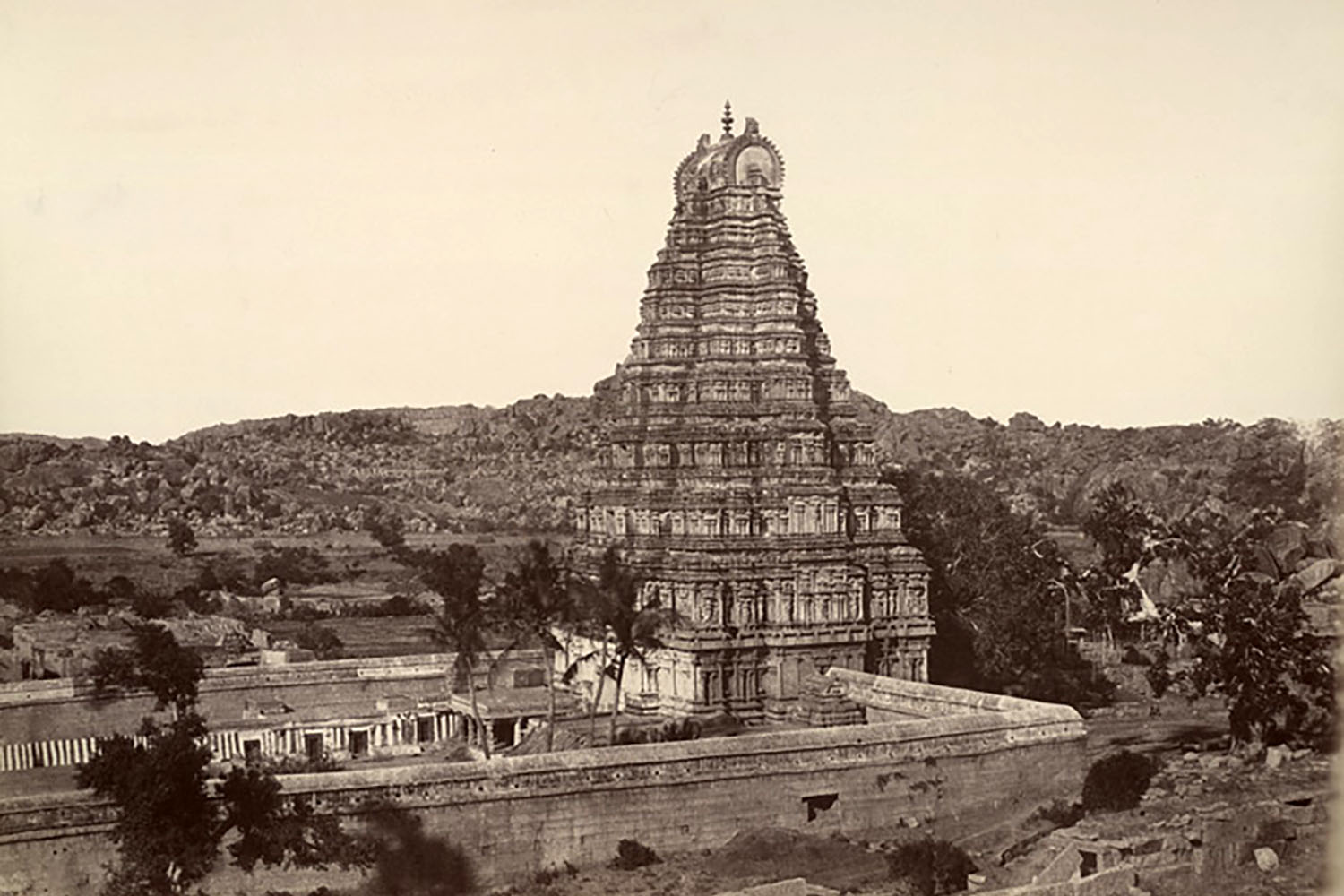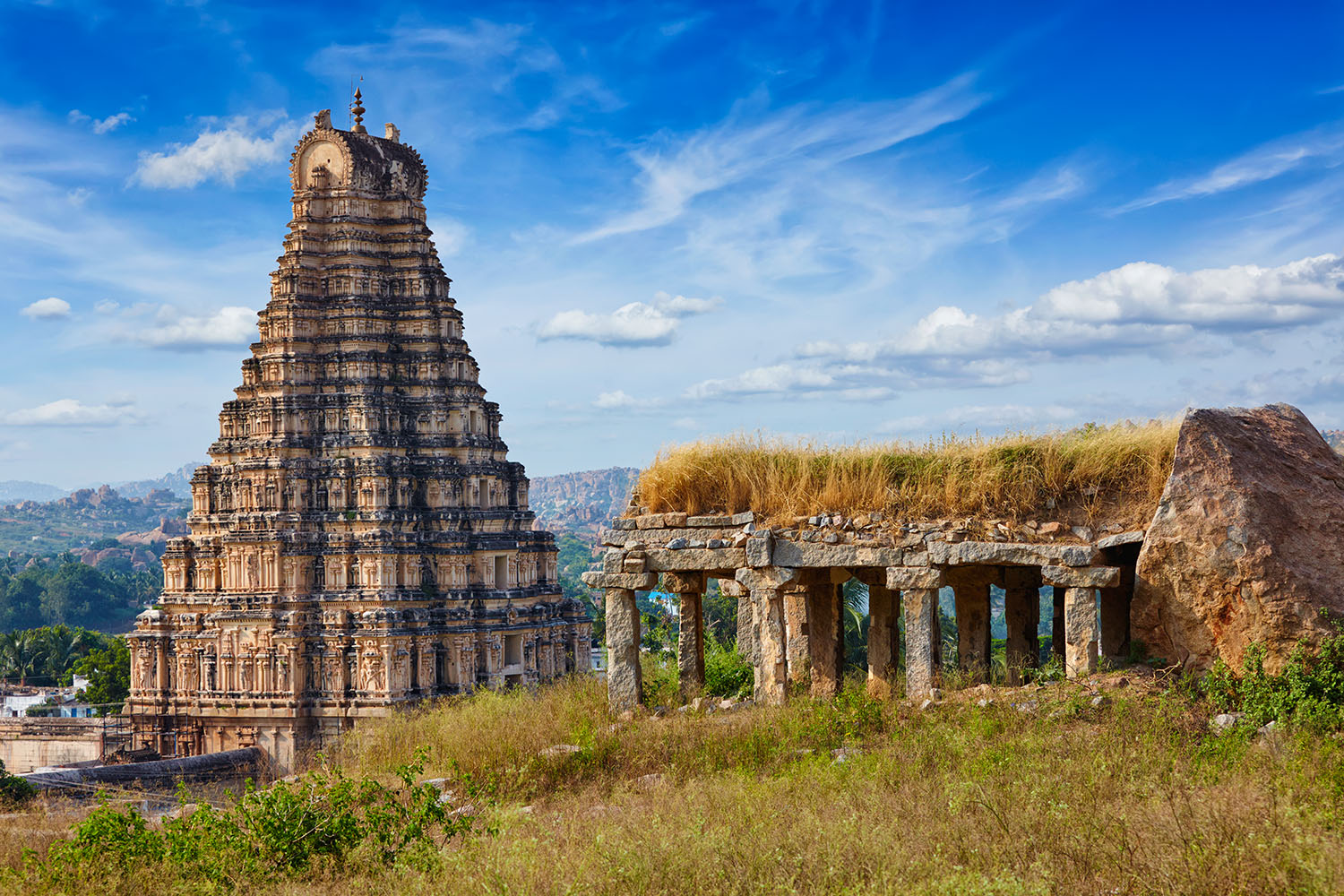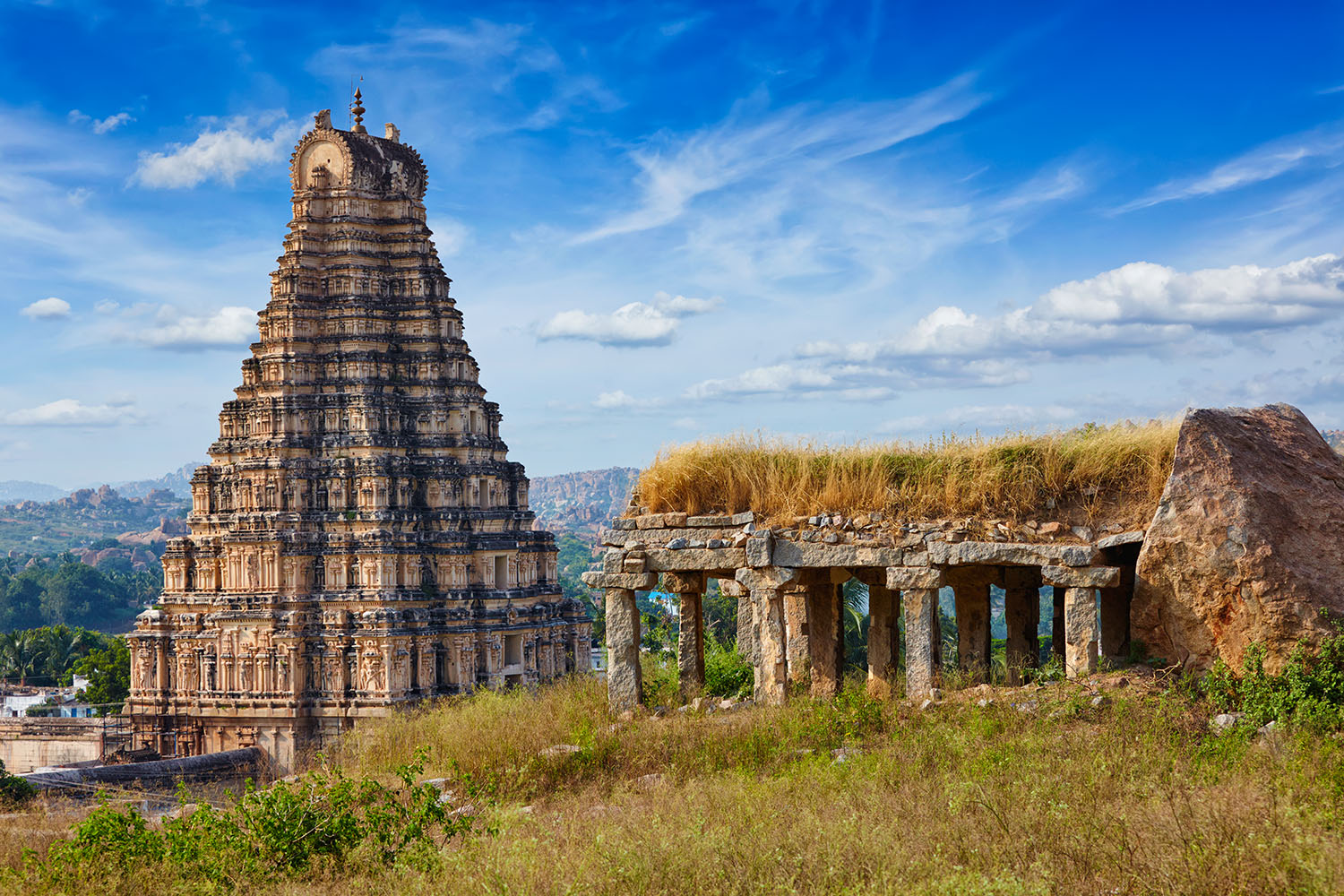 A northern gopuram was added during the reign of the Sangama Dynasty in the fifteenth century, and a long open mandapa was constructed around 1510 by the Tuluva ruler Krishnadevaraya. The mandapa is rich in yali iconography, featuring them in the pillars of the central hall as well as the piers at the corners, which include double-yali figures with riders. The eastern ceremonial avenue leading to the temple complex is also thought to have been constructed by Tuluva kings. Lined with colonnades interspersed with tall columns, the avenue ends with a mandapa made of reused columns from pre-Vijayanagara times.
The Virupaksha temple is especially known for the painted ceiling in the mandapa constructed by Krishnadevaraya, which depicts a series of vignettes from the lives of different Hindu deities. The mandapa has three bays, of which the central one is broader and raised above the other two. The ceiling is covered with painted frescoes and divided into eight unequal registers that are further subdivided into square panels separated by strips of geometric and floral designs.
The Virupaksha temple is a part of the Hampi group of monuments, which have been declared a UNESCO World Heritage Site. It continues to be a major religious and tourism site as of writing.
Bibliography
Our website is currently undergoing maintenance and re-design, due to which we have had to take down some of our bibliographies. While these will be re-published shortly, you can request references for specific articles by writing to hellomapacademy@map-india.org.