India's arid landscapes — across the country's western, central and southern states — are dotted with thousands of stepwells. Known by regional names including baolis (or baoris), vavs, kunds or kalyanis, these structures date back to the Indus Valley Civilisation. Although their designs vary, they typically feature multiple entrances, buttressing archways and flights of staircases that go deep underground. Having ensured safe descents and wider access to potable water, even during periods of drought, they display sophisticated masonry and early expertise in resource management.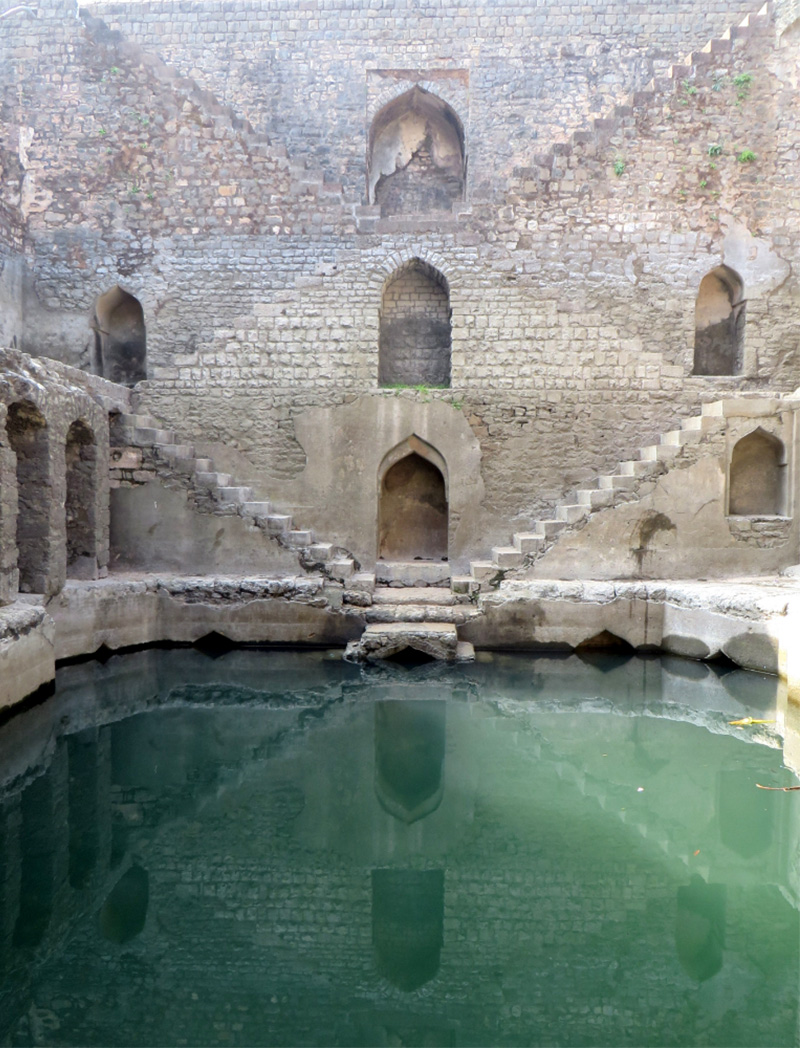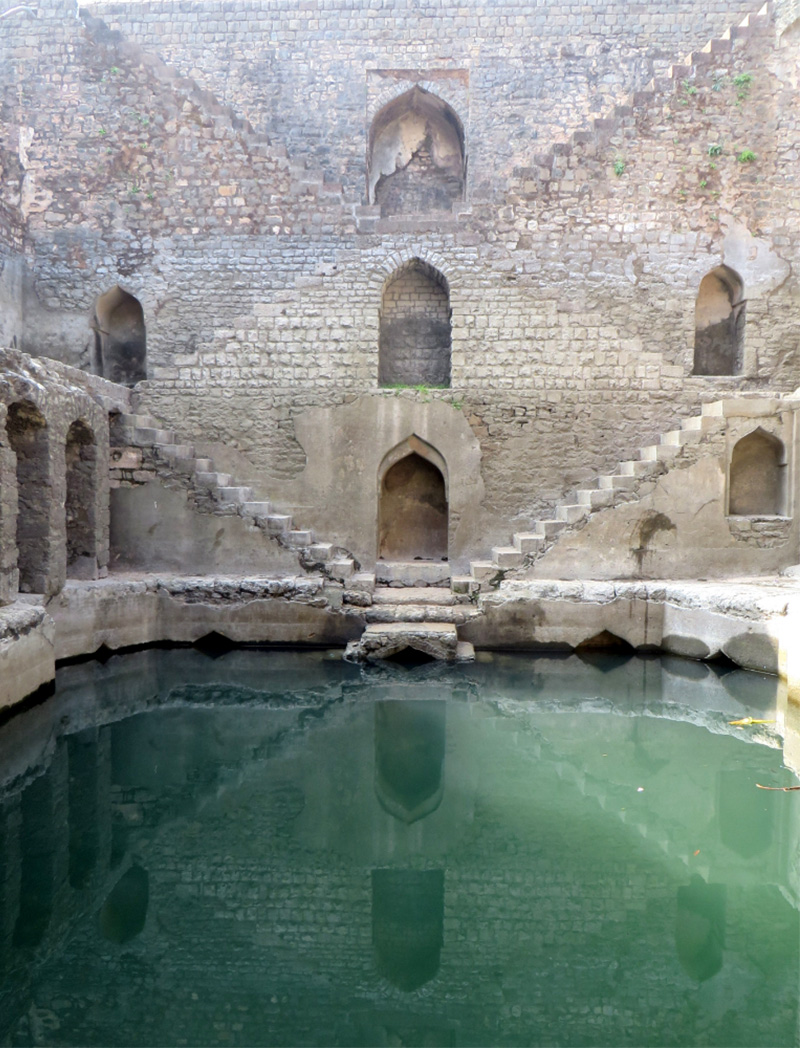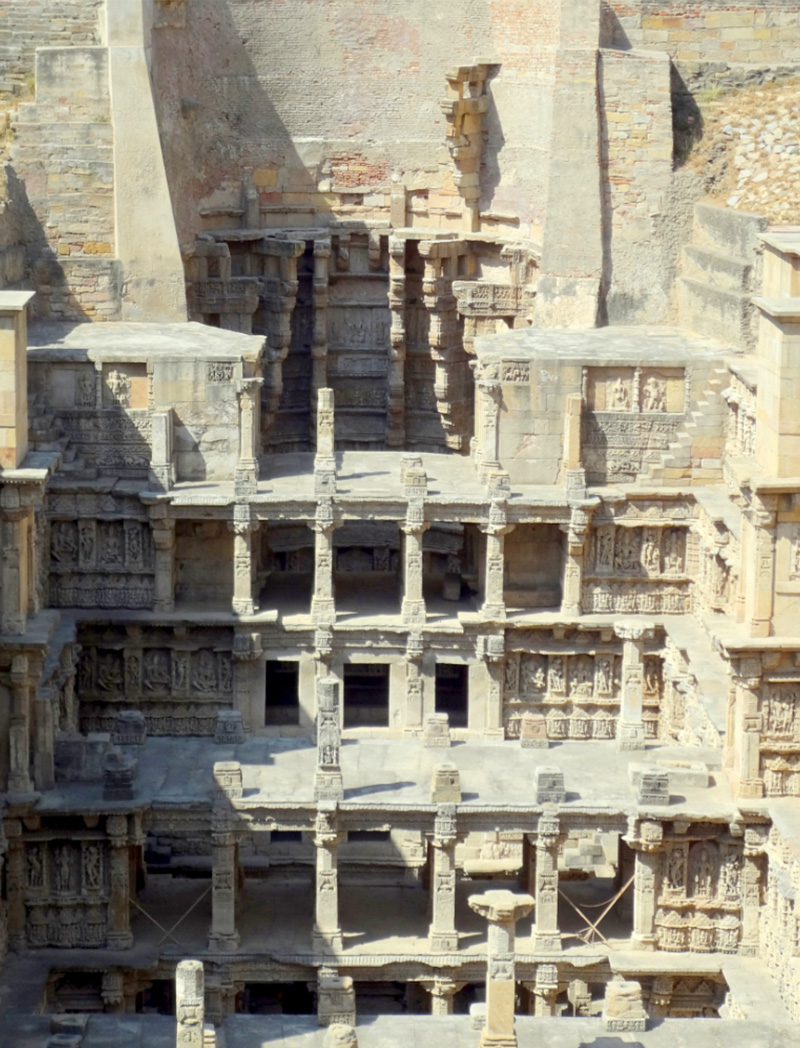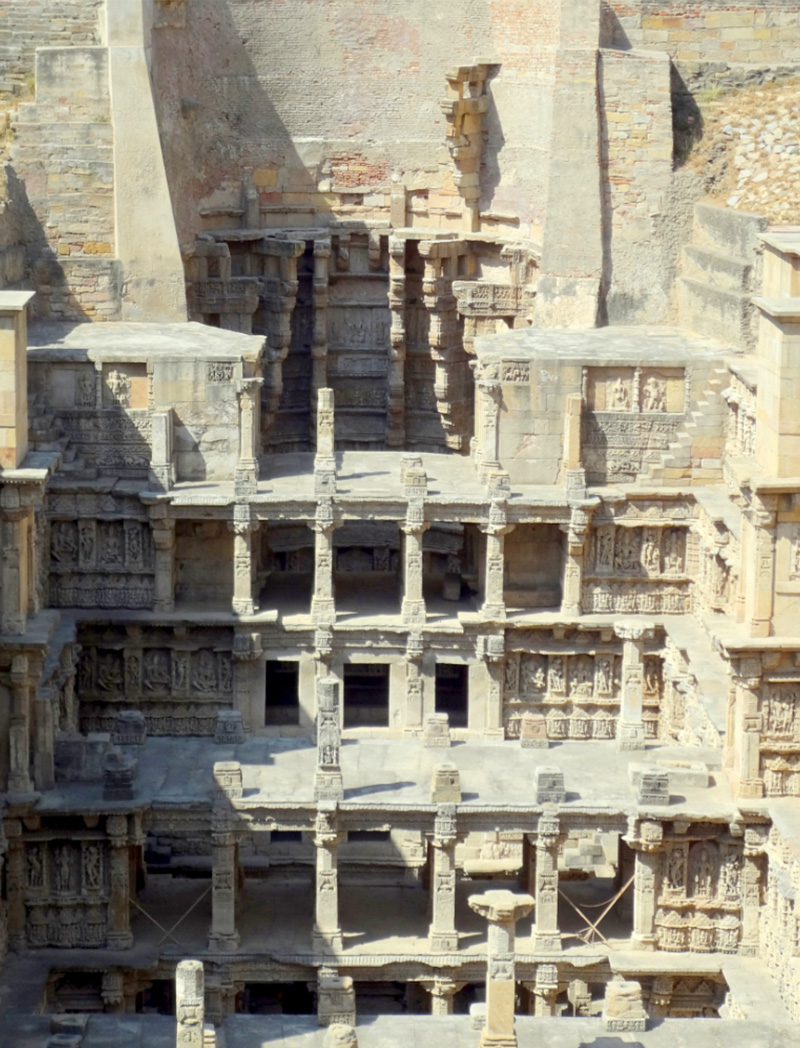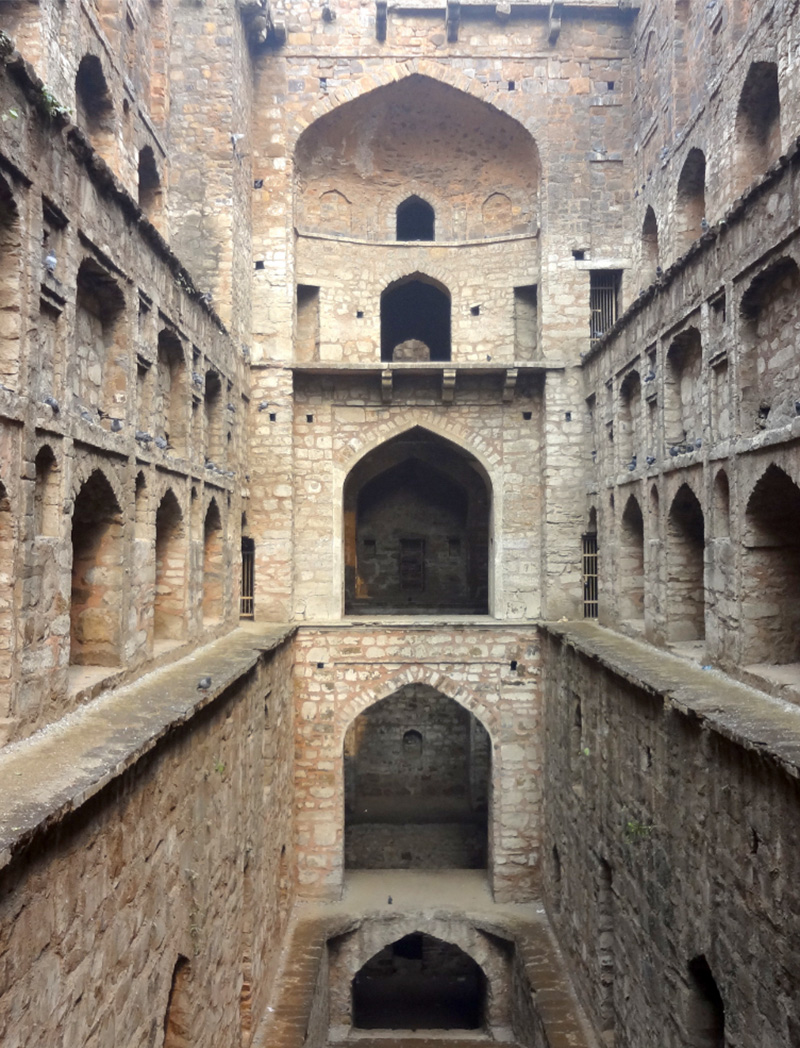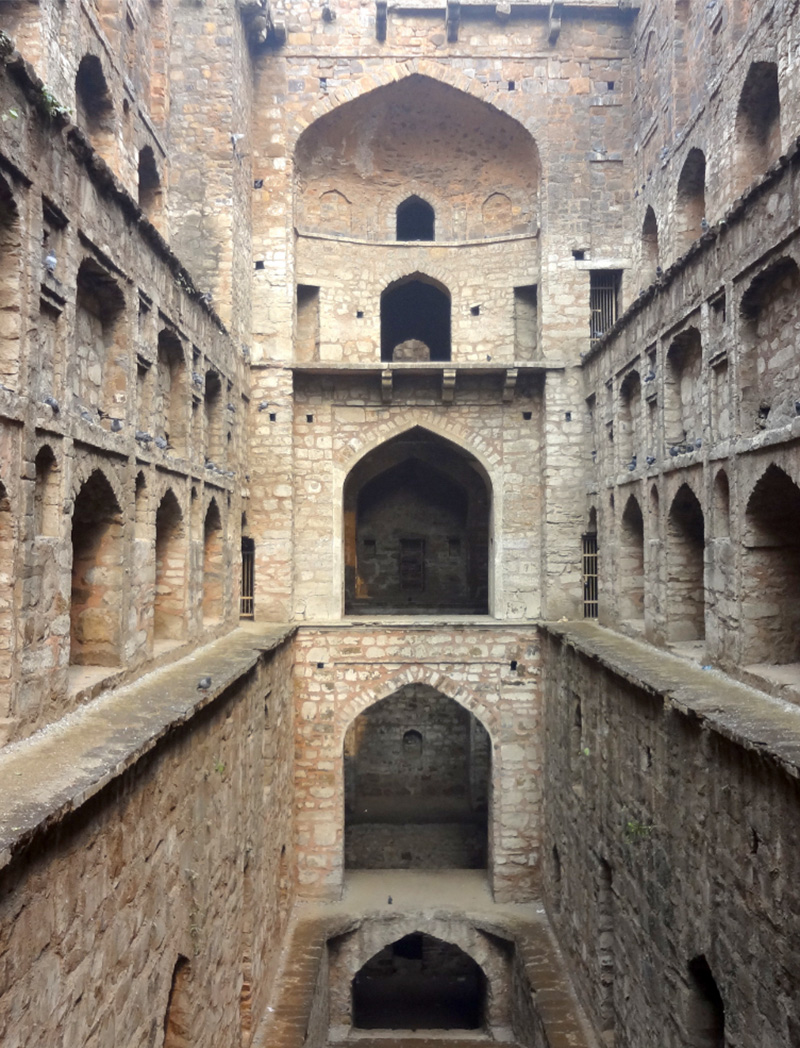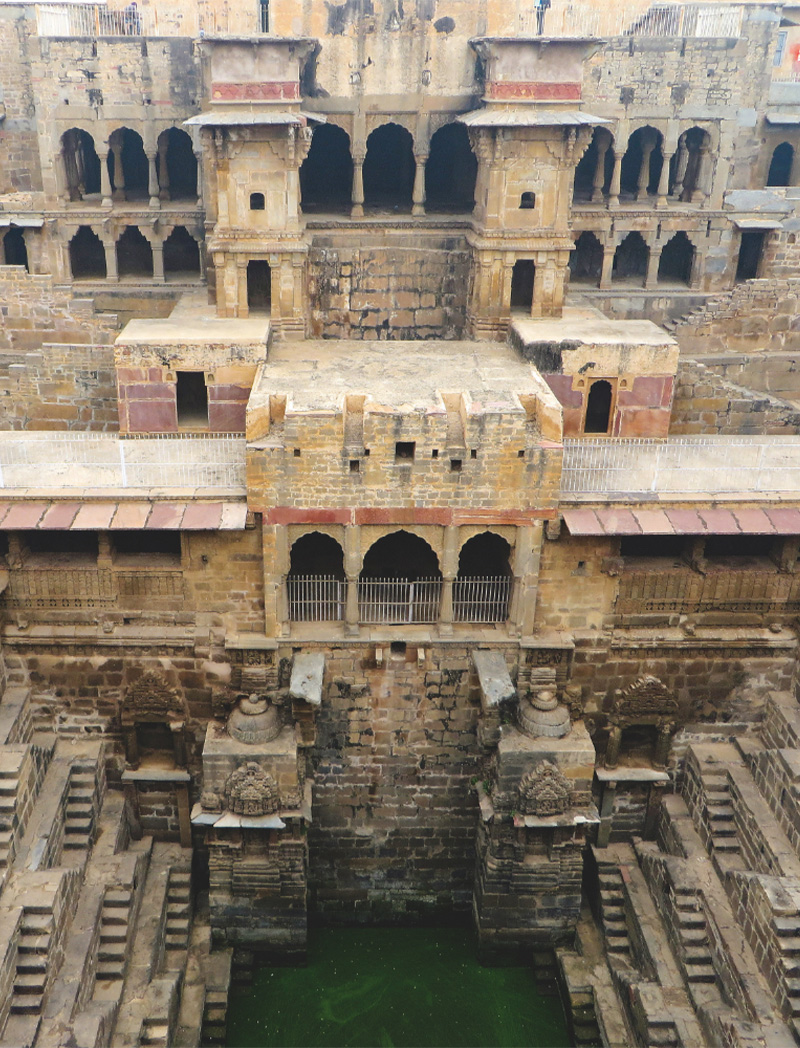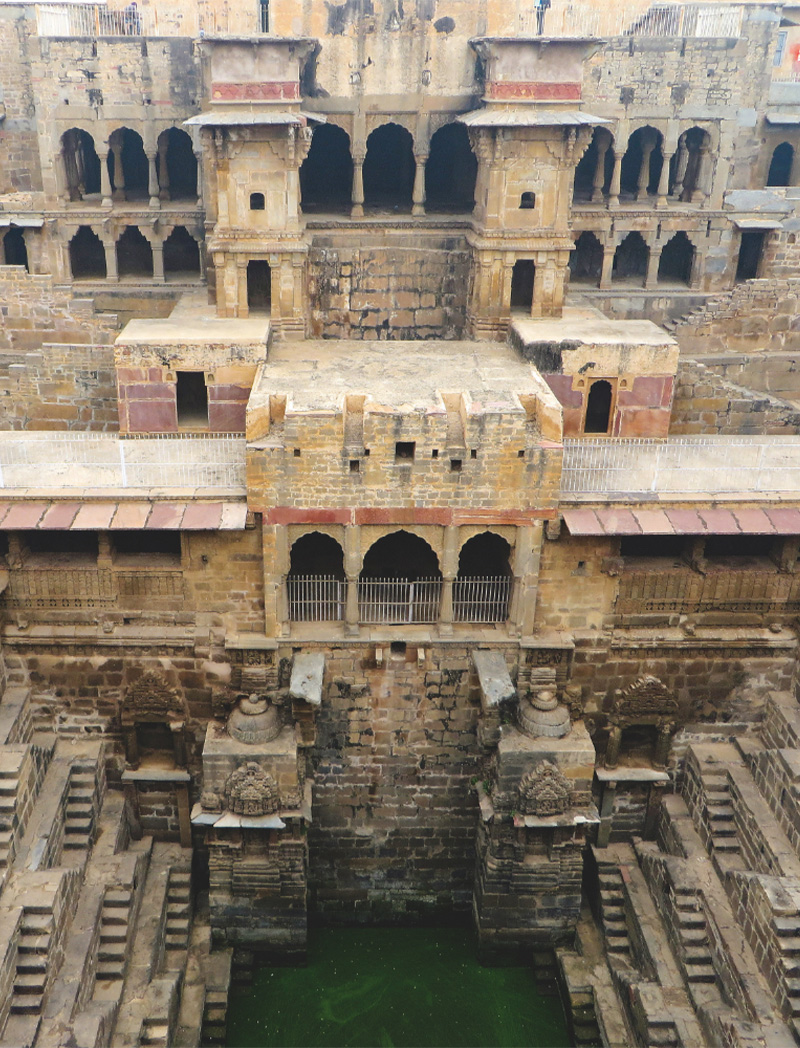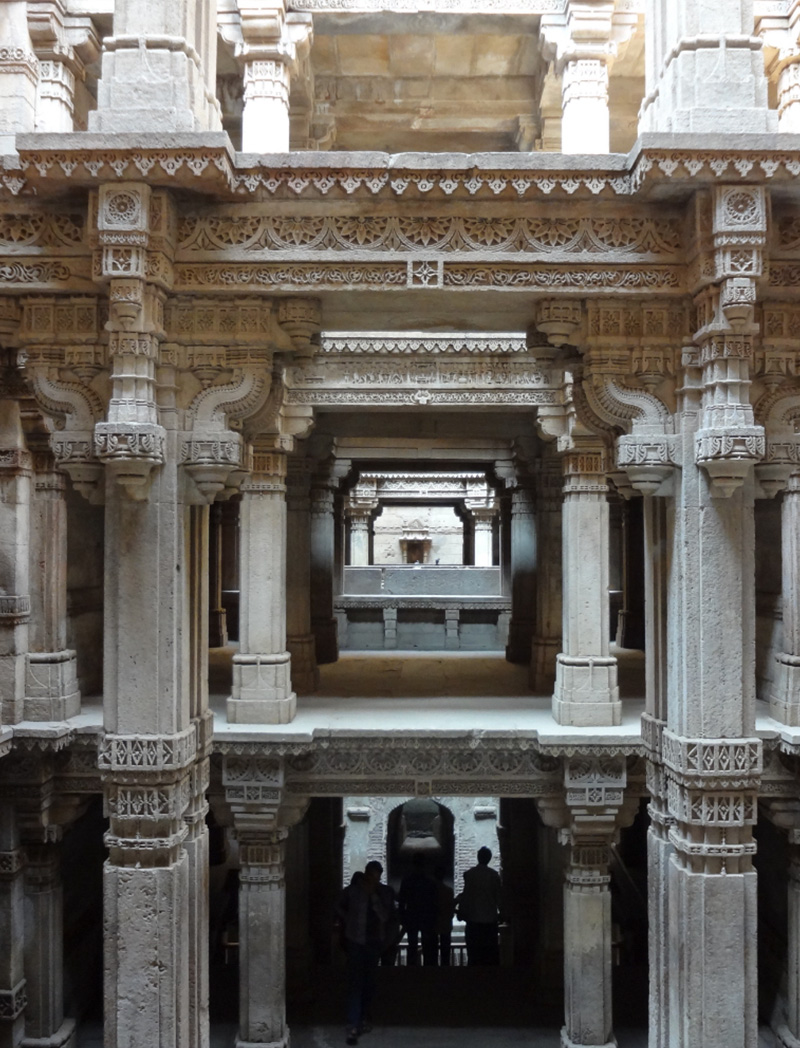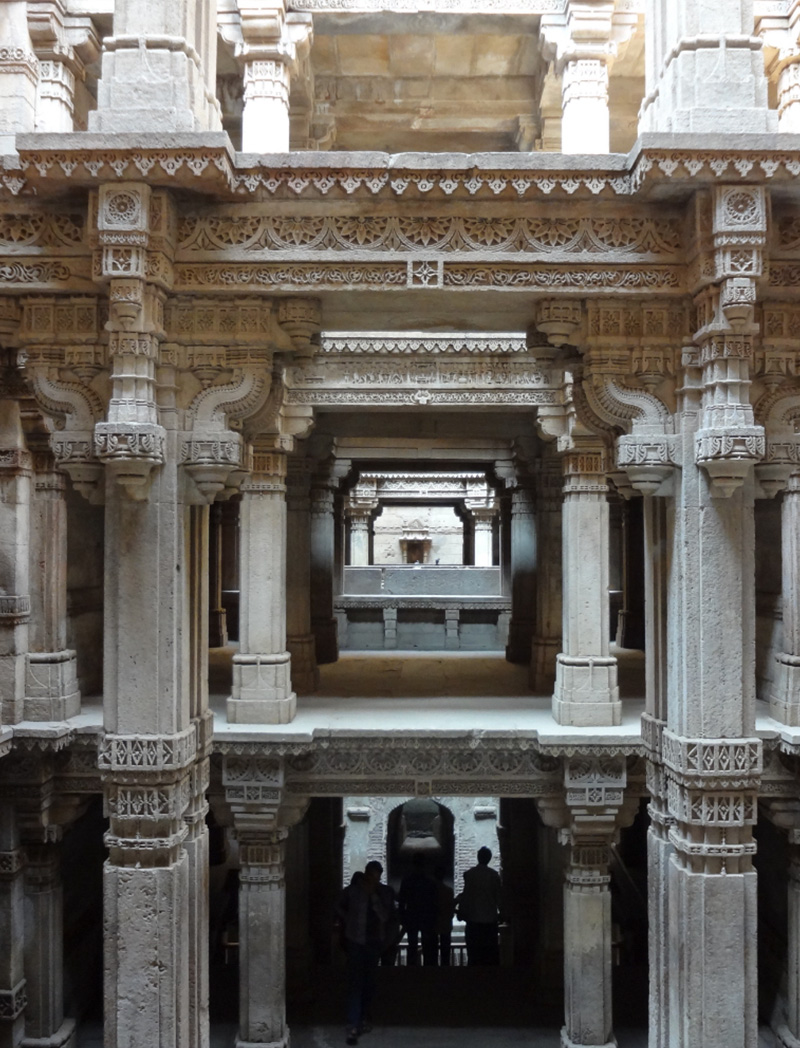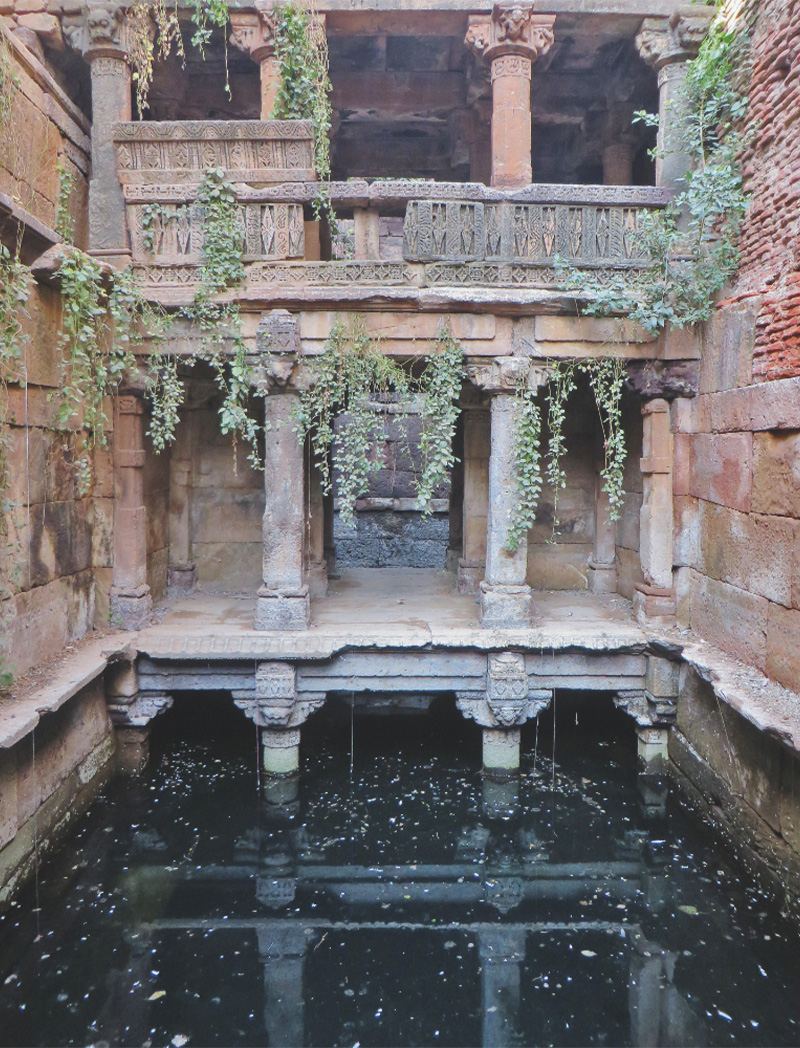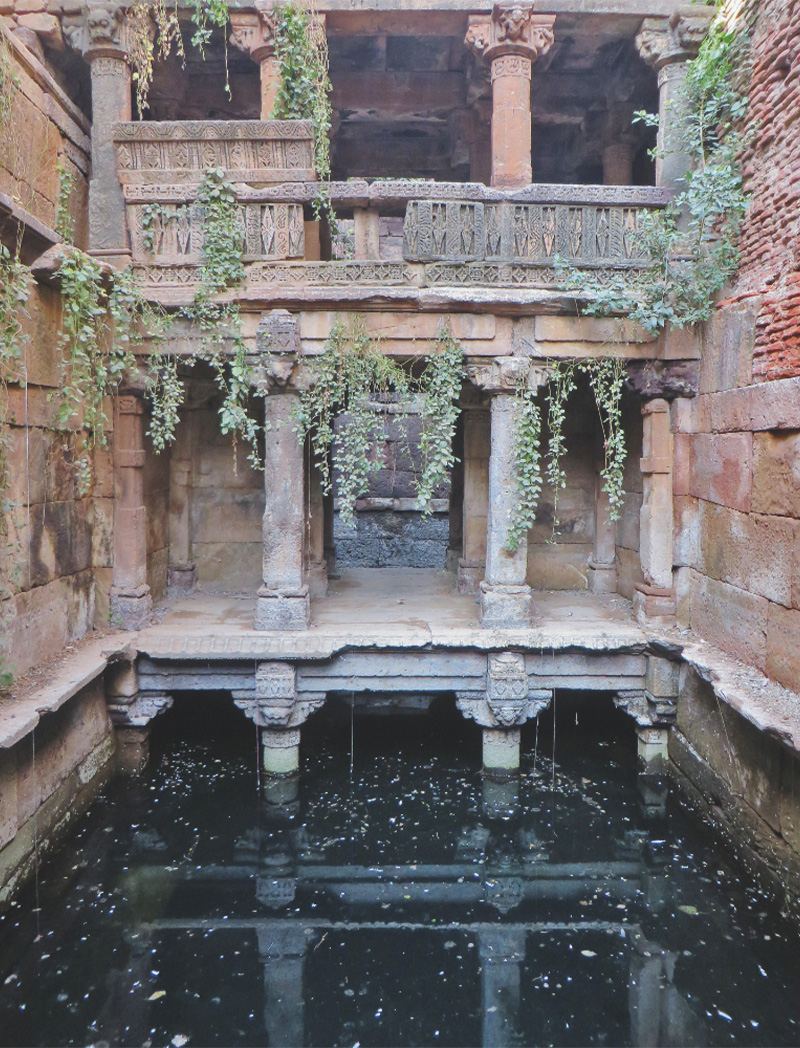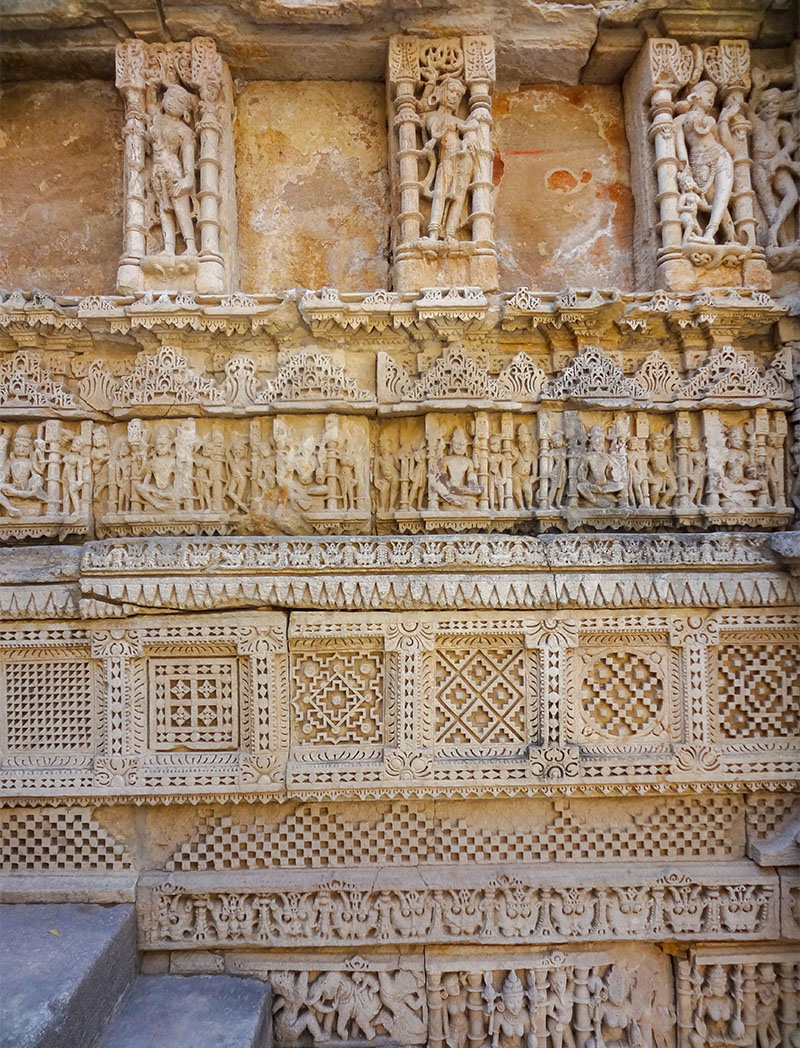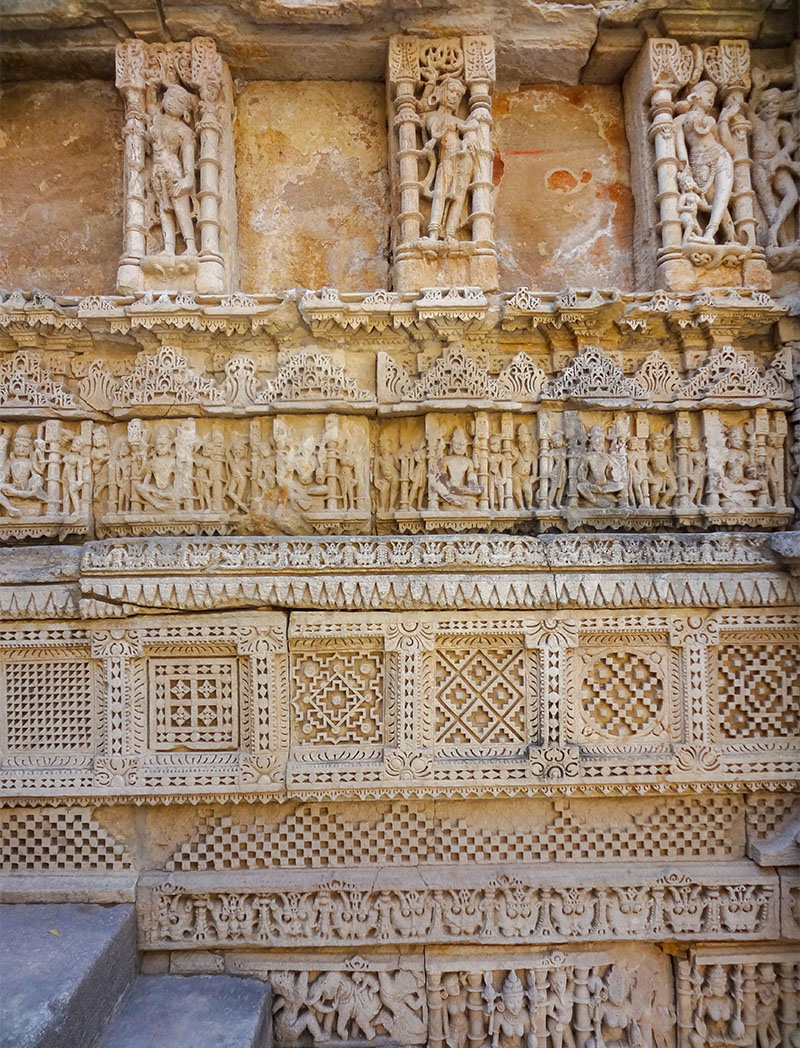 Beyond pragmatic functions, the art and architecture of these spaces also imbue them with religious and communal significance. According to Indian cosmologies, water serves as a frontier between heaven and earth, and the sculptural reliefs on the stepwells were designed to acknowledge the sanctity of this vital element. Reflecting Hindu and Islamic imagery, they portray river goddesses, local deities and other celestial beings, as well as geometric designs and floral flourishes. These details transform stepwells into subterranean places of worship. 
Descending into these labyrinthine and otherworldly stepwells has also forged shared experiences and fuelled the imaginations of communities over the centuries. Far from the bustle of the outside world and its dreary heat, stepwells have served as spaces of respite and recreation. Their characteristic stillness, punctuated by the echoes of water and communal chatter, the feeling of depth and play of light and shadow orchestrated by the architecture, have inspired legends of romance, murder, sacrifice and even cemented supernatural beliefs. 
Entrenched in religious symbolism and local lore, stepwells venerate water as an economic resource as well as a natural element. These heritage structures, a majority of which lie in decrepit states today, are as pertinent to our past as they are to our future.