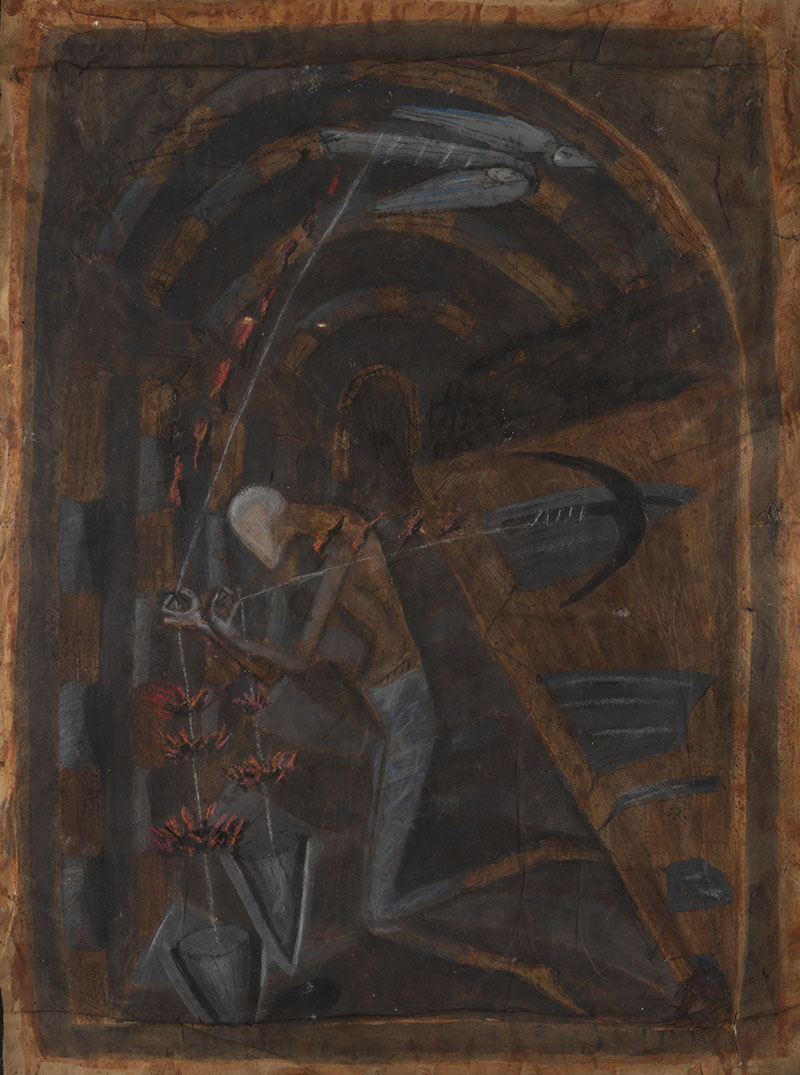 Untitled; C. Douglas; c. 1990; Pastels on paper pasted on canvas; 107 x 80.5 cm; Museum of Art & Photography (MAP), Bengaluru
A painter and sculptor of the Madras School, C Douglas is known for his abstract and figurative forms.
Born in Tellicherry (now Thalassery), Kerala, Douglas began painting at the age of twenty, when he travelled to Madras (now Chennai) to study painting at the Government College of Art and Craft (1971–76). While here, he learned drawing techniques under K Ramanujam and AP Santhanaraj and was introduced to the Madras Movement by KCS Paniker. After concluding his studies at the Government College, Douglas moved to the Cholamandal Artists' Village.
In the 1980s, Douglas travelled across Europe, spending a considerable amount of time in West Germany, where he was introduced to the work of Expressionist artists such as Wols and Anselm Kiefer; their mixed-media works of postwar Europe drove much of Douglas's work at this time. From 1994–96, Douglas also studied ceramics at the European Ceramics Centre in the Netherlands on a Charles Wallace Grant.
His early work, primarily those created in the 1970s, featured the motif of the fetus. These works also reflected Ramanujam's influence in the use of line, abstraction and colour. In the 1980s, Douglas transitioned to exploring geometric themes and the use of mixed media, textural manipulation with crumpled papers, washed canvases and mixing pigment with synthetic materials such as glue. He also featured human figurines in his work, often depicted with angular faces and stick-like bodies.
After returning to the Cholamandal Artists' Village in the 1990s, he began incorporating reds, greys, blacks and other muted tones in his work to explore alienation and isolation — themes he also explored through his ceramics. A recurring image in his work during this period was a figure cupping its ears, as in the ceramic work Bell (1994). Douglas has since expanded his stylistic vocabulary to include abstract and figurative styles of painting, drawing and mixed media, often illustrating angular portraits reminiscent of skulls and two-dimensional bodies.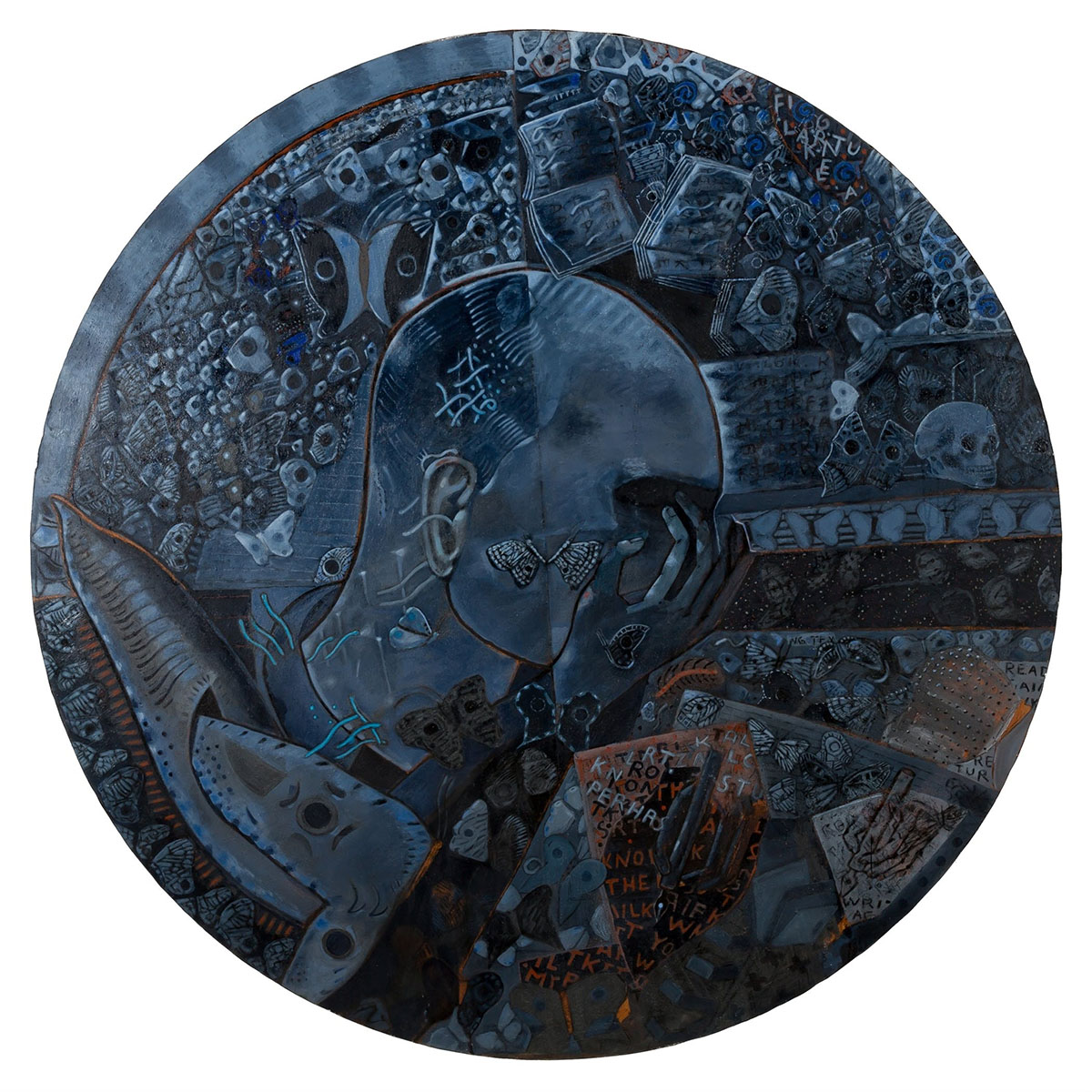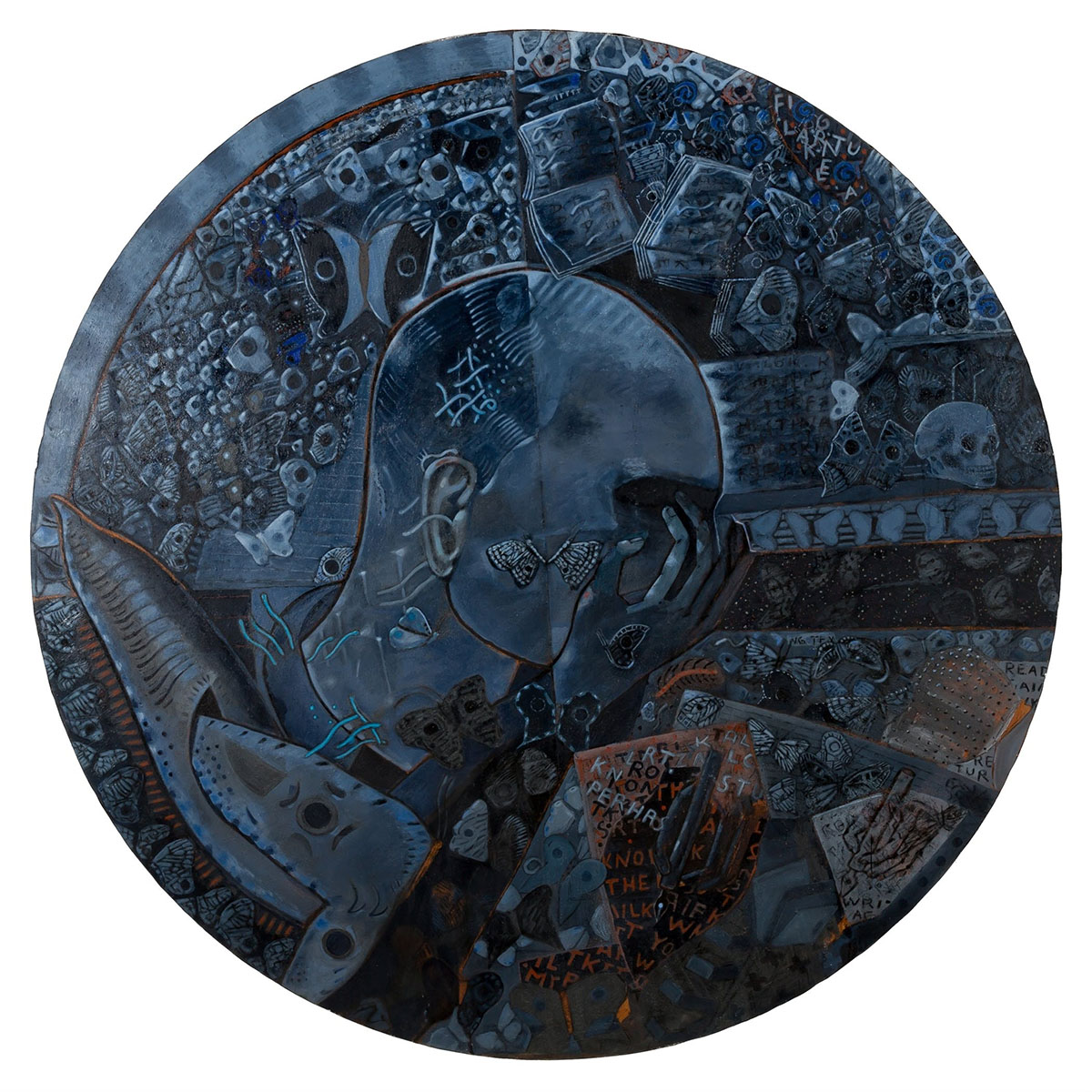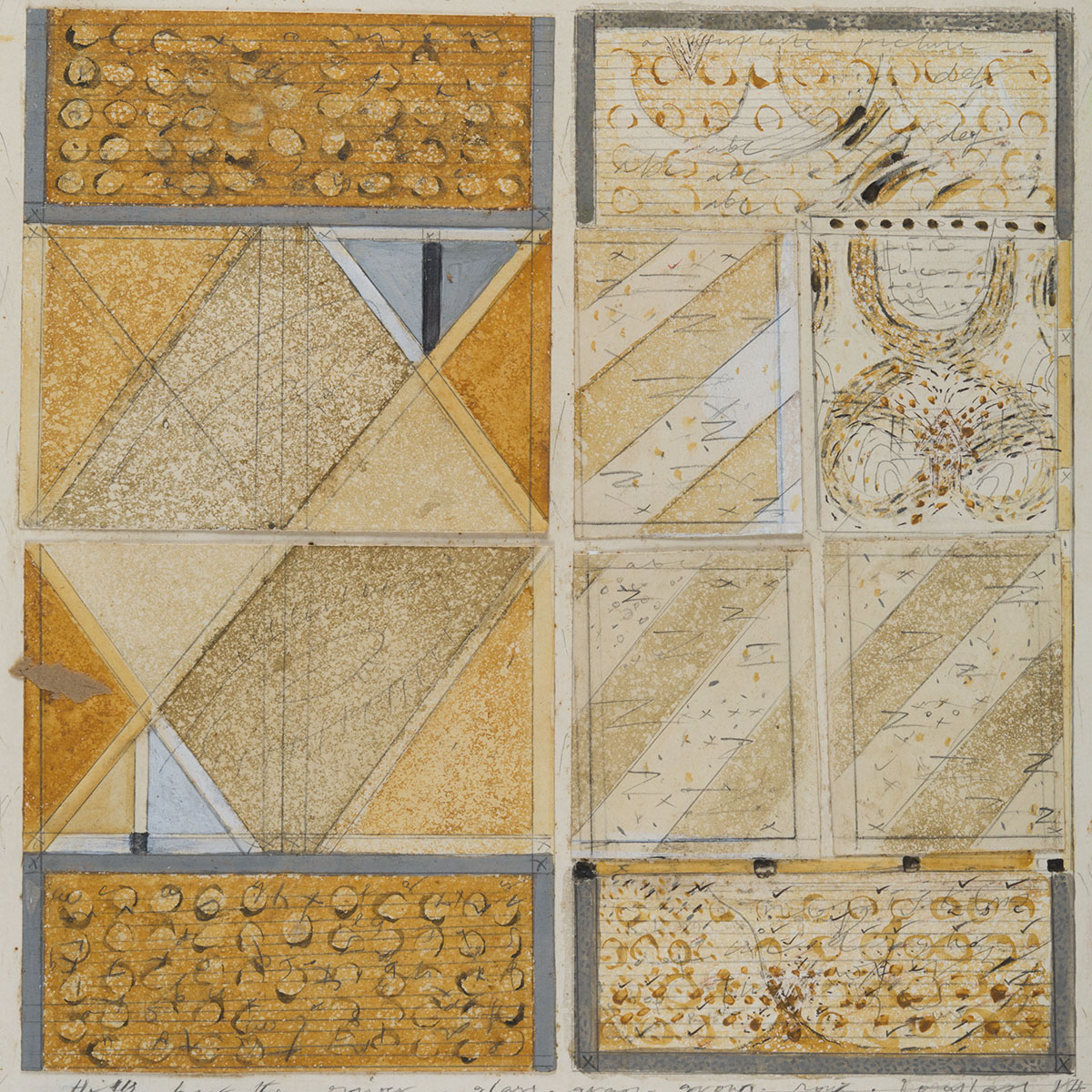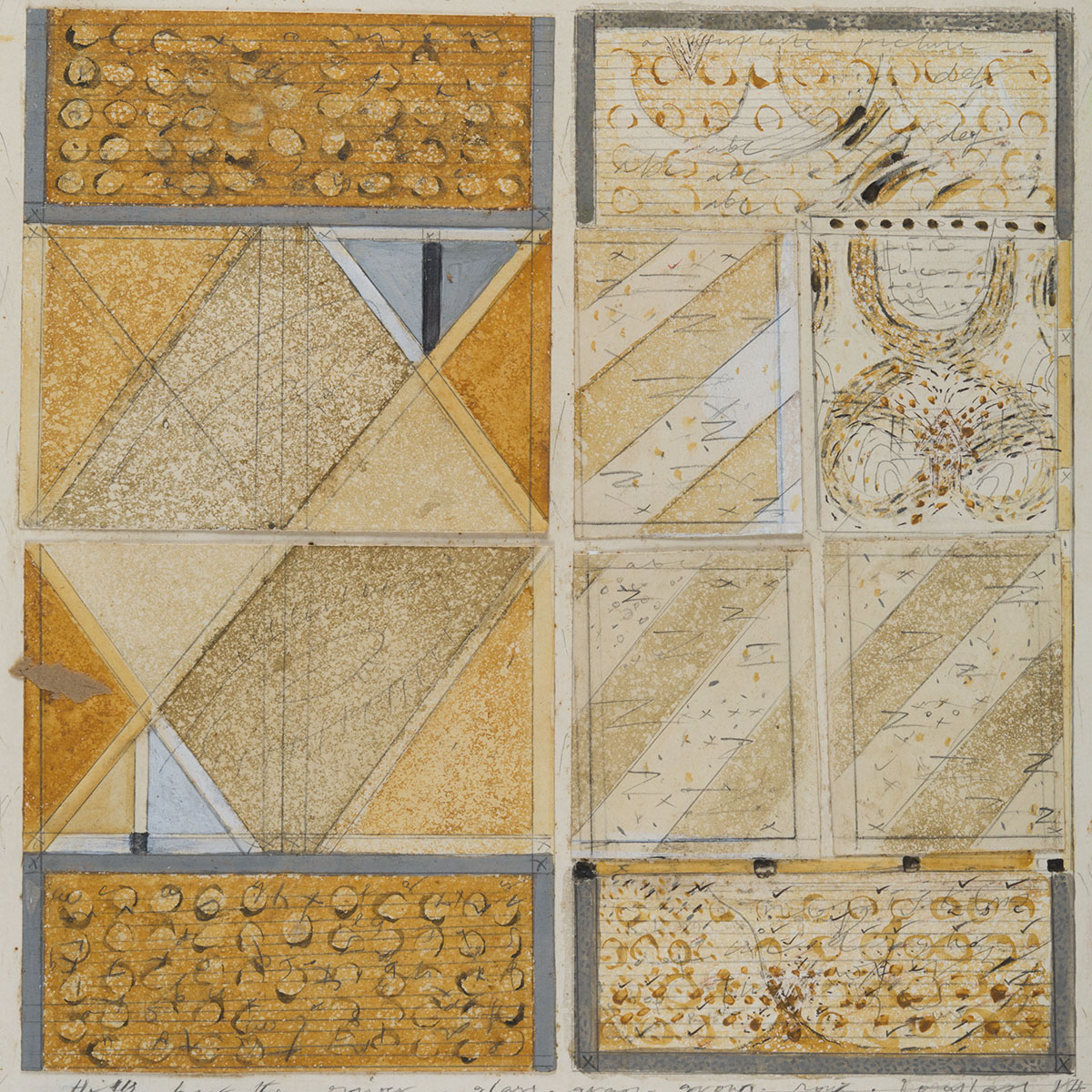 He was awarded the State Lalit Kala Akademi (Chennai) Award in 1980 and 1990, as well as Cultural Fellowships from the Government of India in 1991–93 and 1994–96. His works have been shown at the Jehangir Art Gallery, Mumbai (1995); Akar Prakar, Kolkata (2008); and DAG Modern, Mumbai (2019), among others.
As of writing, Douglas lives and works in Chennai.
Bibliography
Our website is currently undergoing maintenance and re-design, due to which we have had to take down some of our bibliographies. While these will be re-published shortly, you can request references for specific articles by writing to hellomapacademy@map-india.org.