Painter and sculptor of the Madras School, TRP Mookiah is known for his paintings and sculptures exploring the folk art traditions of South India.
Born in Ramanathapuram, Tamil Nadu, Mookiah received a diploma in Fine Art in 1956 and a postgraduate degree in Modelling and Sculpture in 1959 from the Government College of Fine Arts, Chennai, where he studied under S Dhanapal and KCS Paniker. Mookiah himself taught in the ceramics department at the Government College and later became head of the textile department before retiring in 1993.
Mookiah is known for his work in terracotta, clay, metal, ceramic and, later, wood, as well as his Abstract Expressionist oil paintings, through which he depicted his childhood memories of rural life. In his sculptures, Mookiah primarily used terracotta and clay cast in bronze to depict natural motifs and festive rituals to explore Indian perspectives on people's relationships with mythology, time and nature, exemplified in works such as Horse; Horse Rider; Warrior; Snake and Bird; Drummer; Karagam Dancer; Family; and Bull Fight. He was especially noted for his depictions of Jallikattu, a traditional bullfighting event native to Tamil Nadu.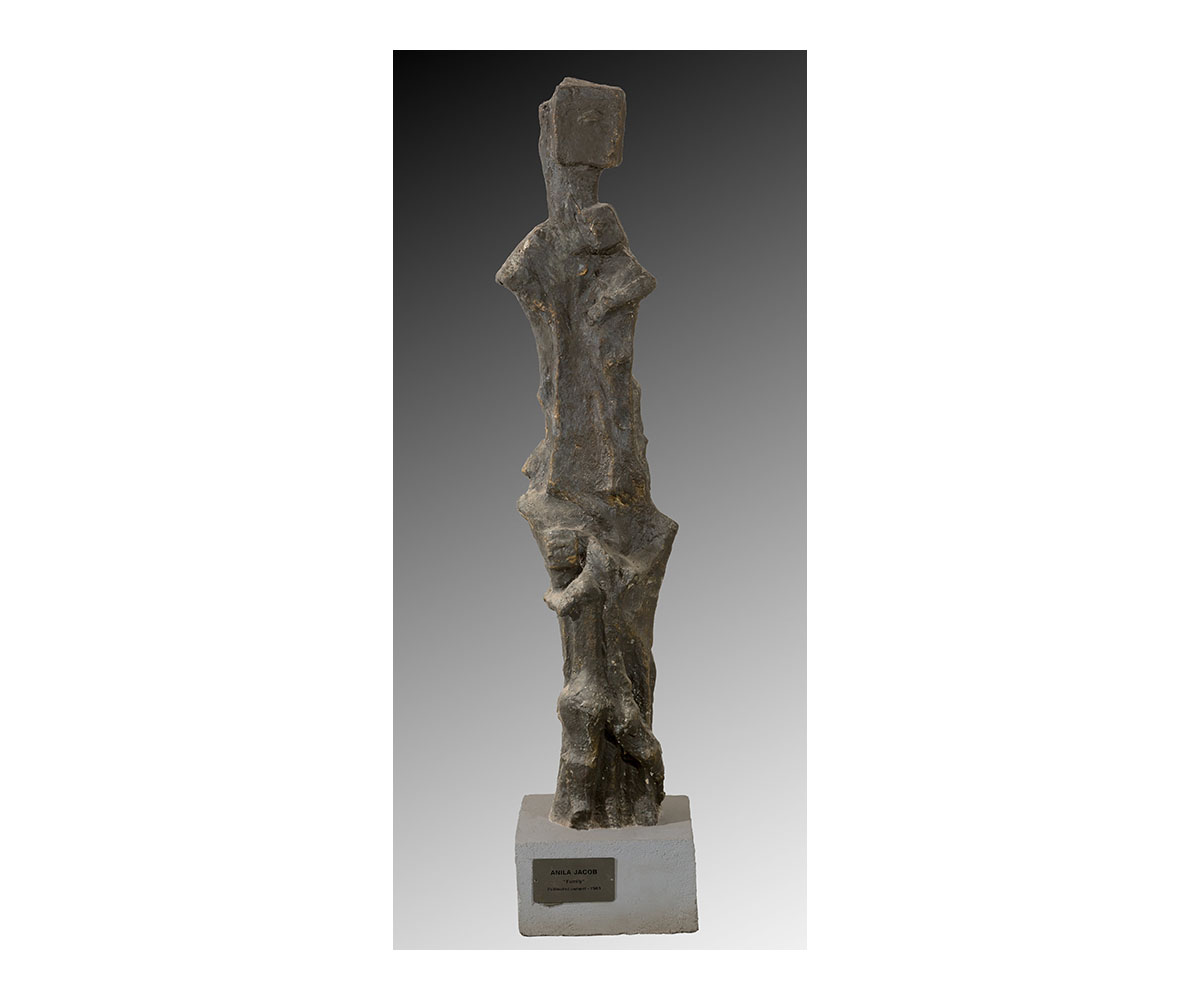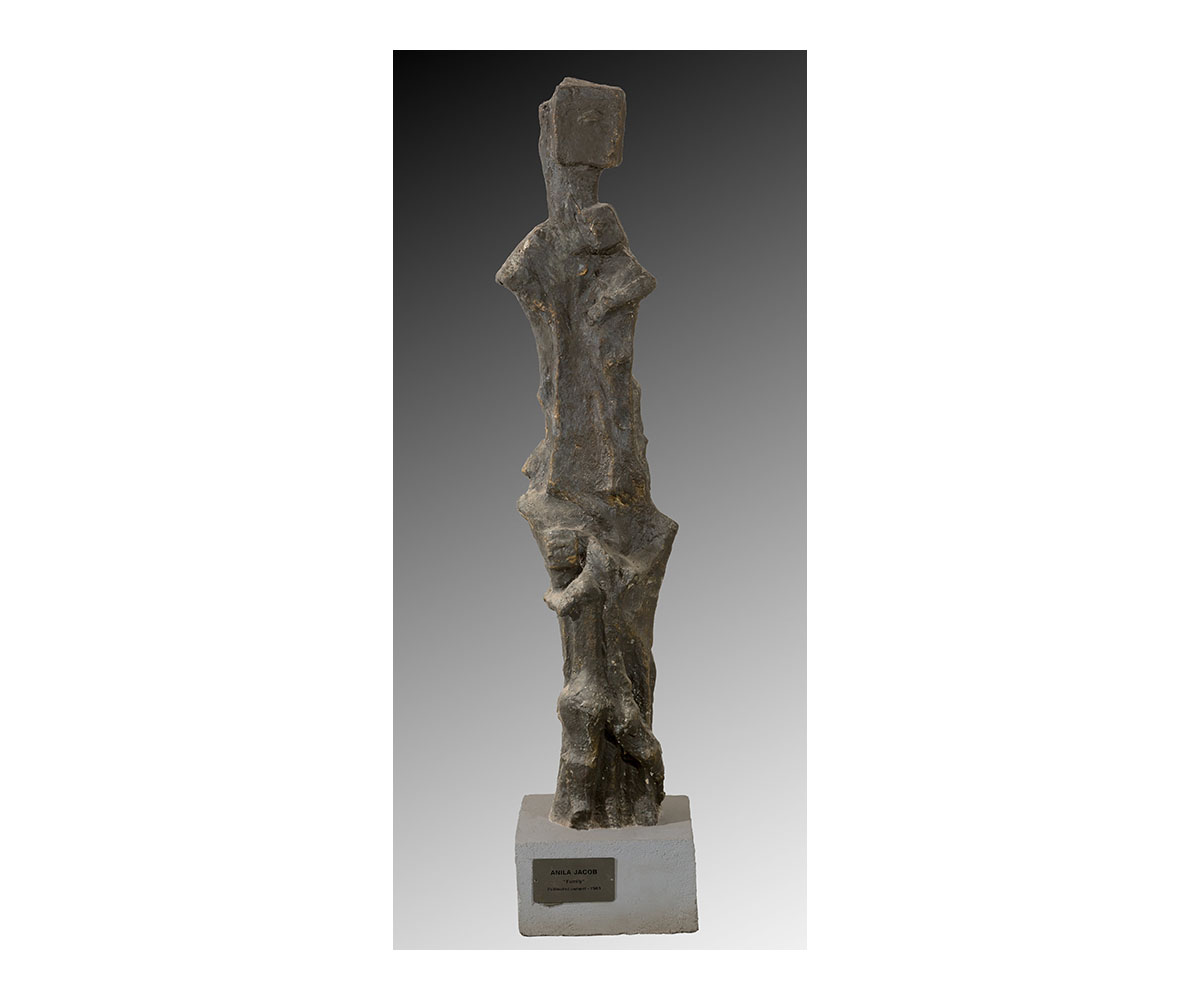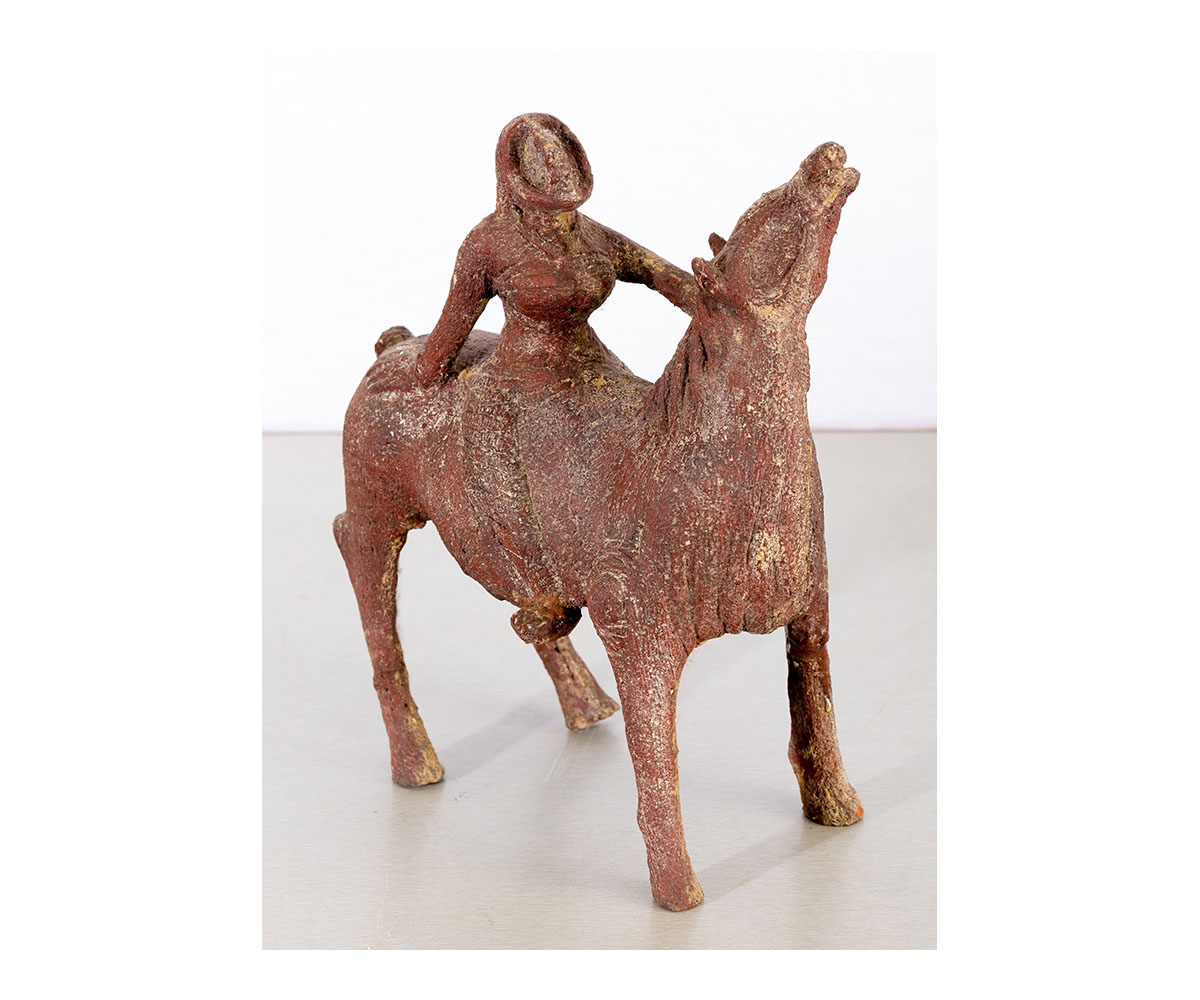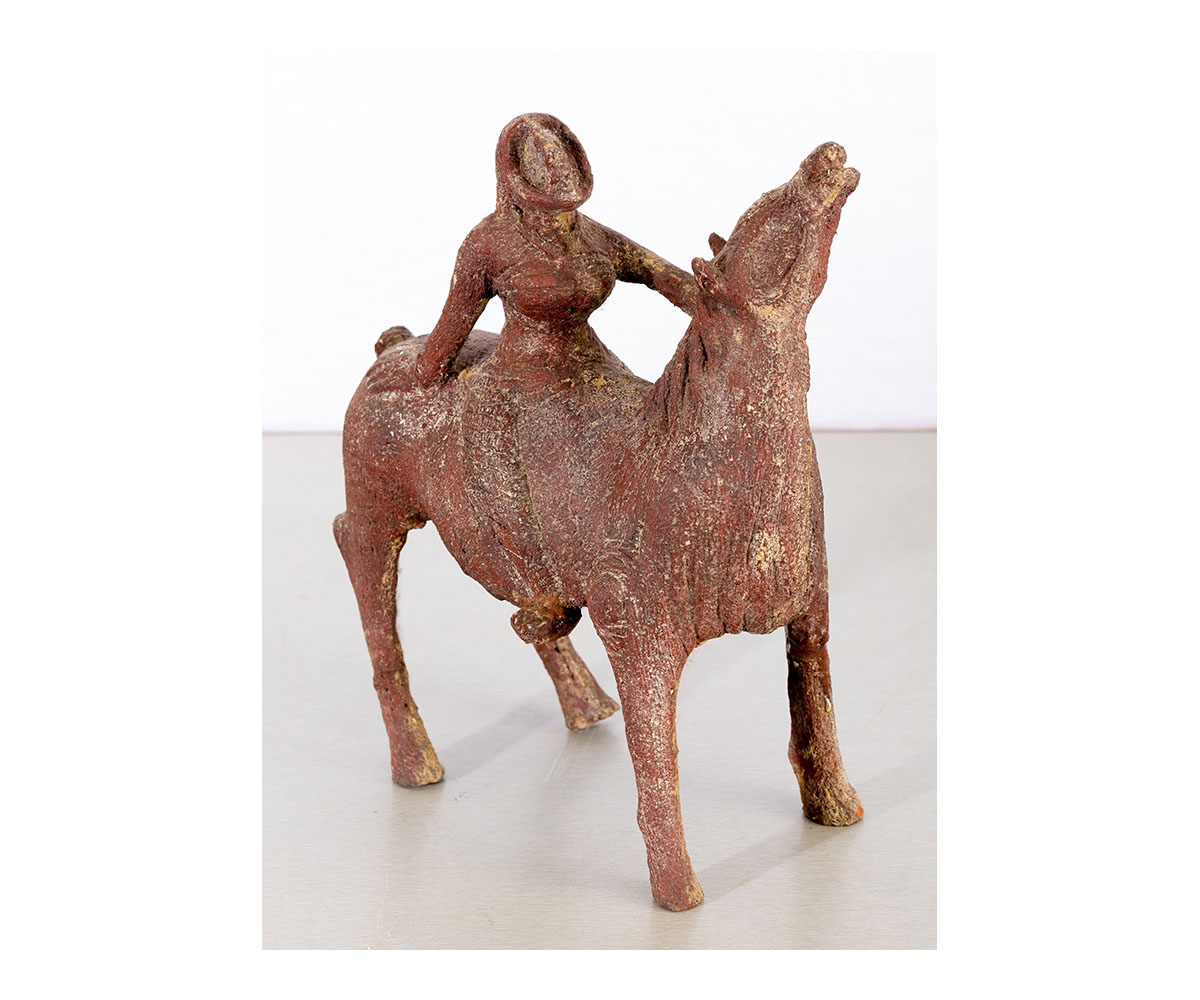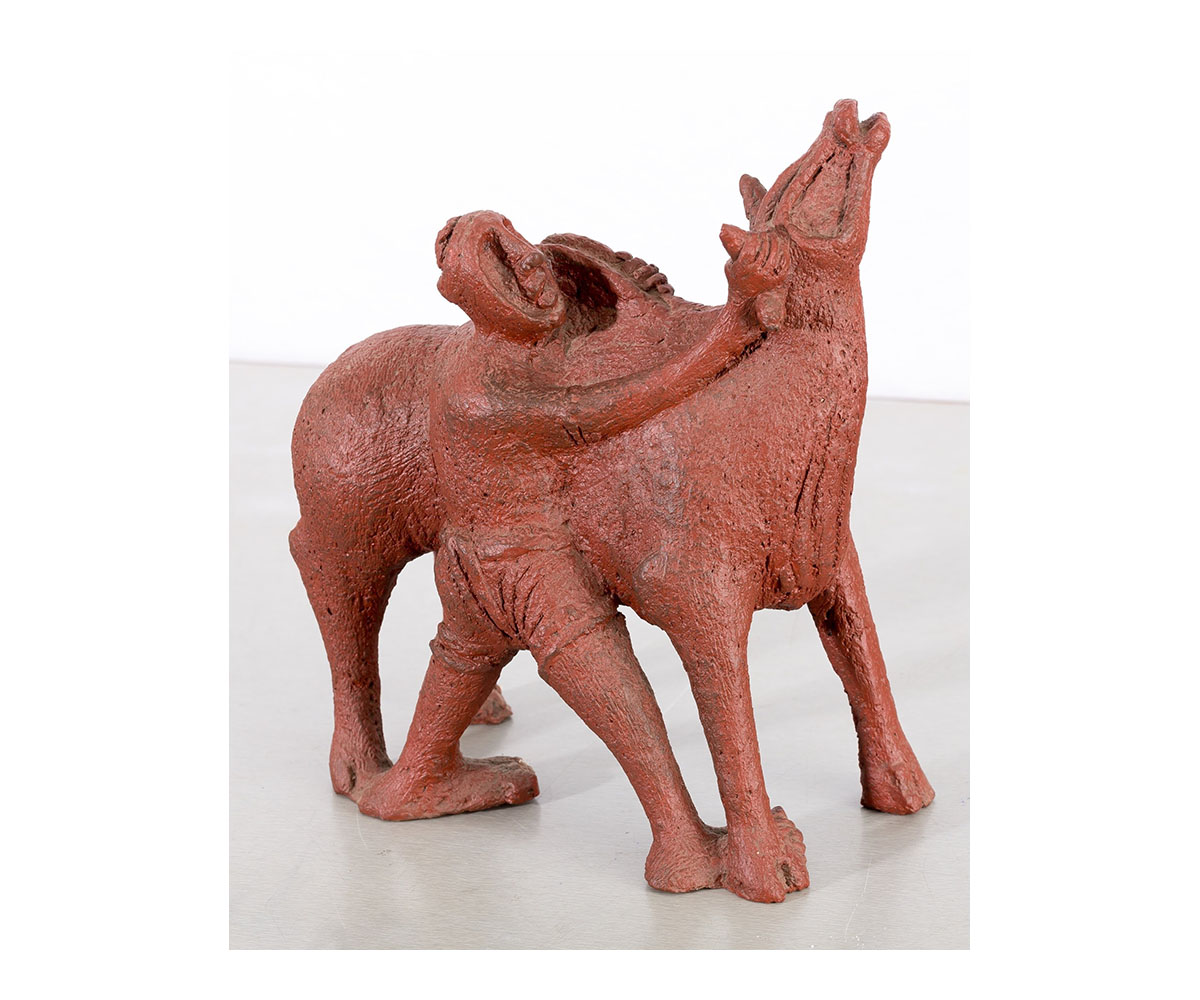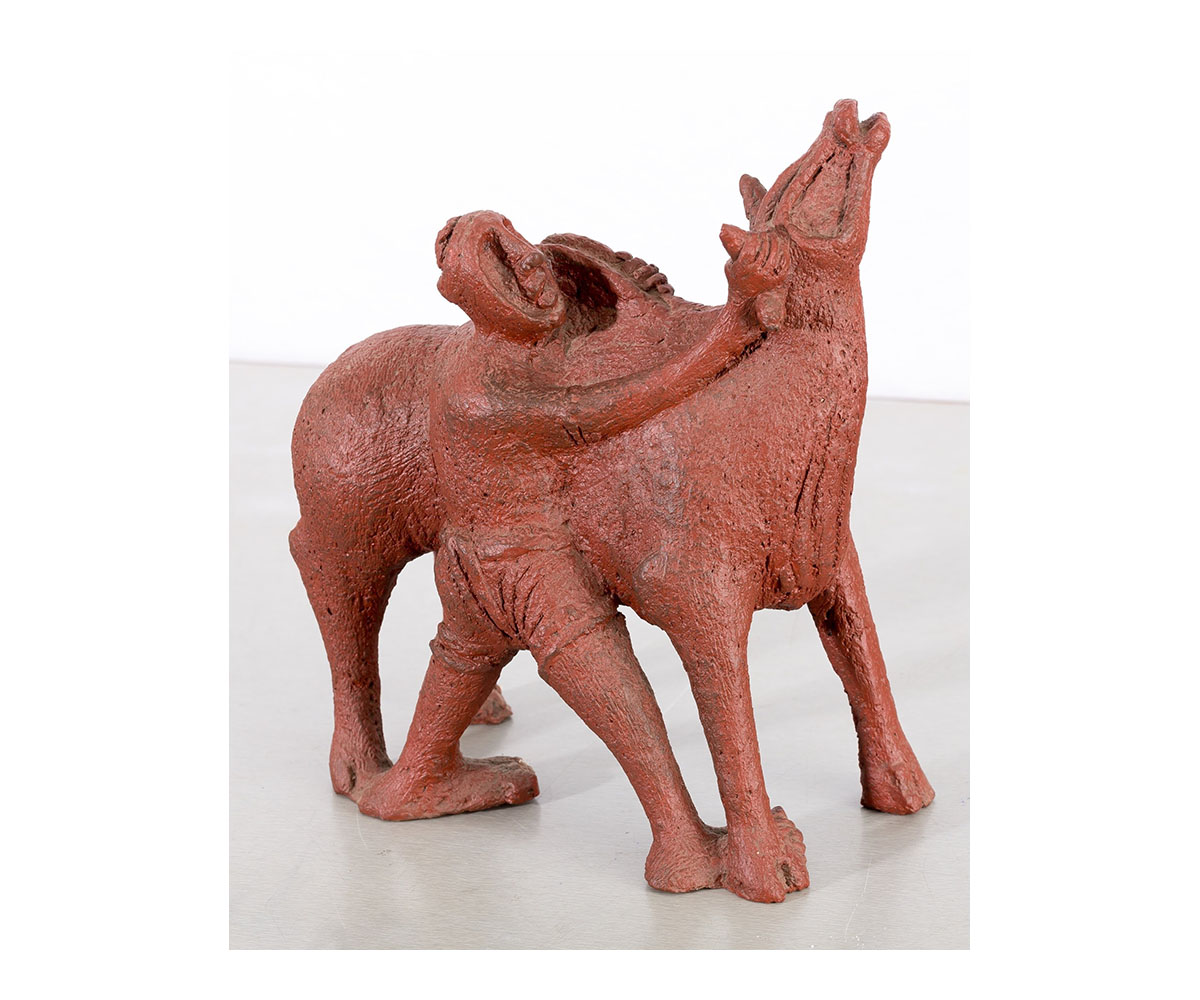 In the tradition of the Madras School, Mookiah's style stemmed neither from a Western modernist notion of the avant-garde nor adhered strictly to the nativist traditions of Indian folk art or Revivalism. From the 1960s onwards, he created a series of works depicting animals and men, primarily musicians, dancers and riders. These human figures were further characterised by gouged-out faces and empty eye sockets, whereas animals such as horses, elephants, bison and bulls were sculpted in clay in a rough yet naturalistic manner. While these works are sometimes criticised for the rough finish, they are also considered more closely connected to nature, with the rough texture adding to their naturalistic qualities rather than detracting from them.
In 1994, Mookiah was conferred the National Award by the Lalit Kala Akademi. His works have been shown at various exhibitions, including at the Vinnyasa Premier Art Gallery, Chennai (2005) and the National Gallery of Modern Art, New Delhi (2018). His Celebration series (2001) is currently held at the Cholamandal Artists' Village, Chennai; his works are also held at the Lalit Kala Akademi and the National Gallery of Modern Art. In July 2021, the DakshinaChitra Museum, Chennai, held a posthumous exhibition to honour Mookiah's life and legacy, and showed over forty sculptures and paintings that were donated by the Mookiah family estate for the retrospective.
Mookiah died in 2009 in Chennai.
Bibliography
Our website is currently undergoing maintenance and re-design, due to which we have had to take down some of our bibliographies. While these will be re-published shortly, you can request references for specific articles by writing to hellomapacademy@map-india.org.