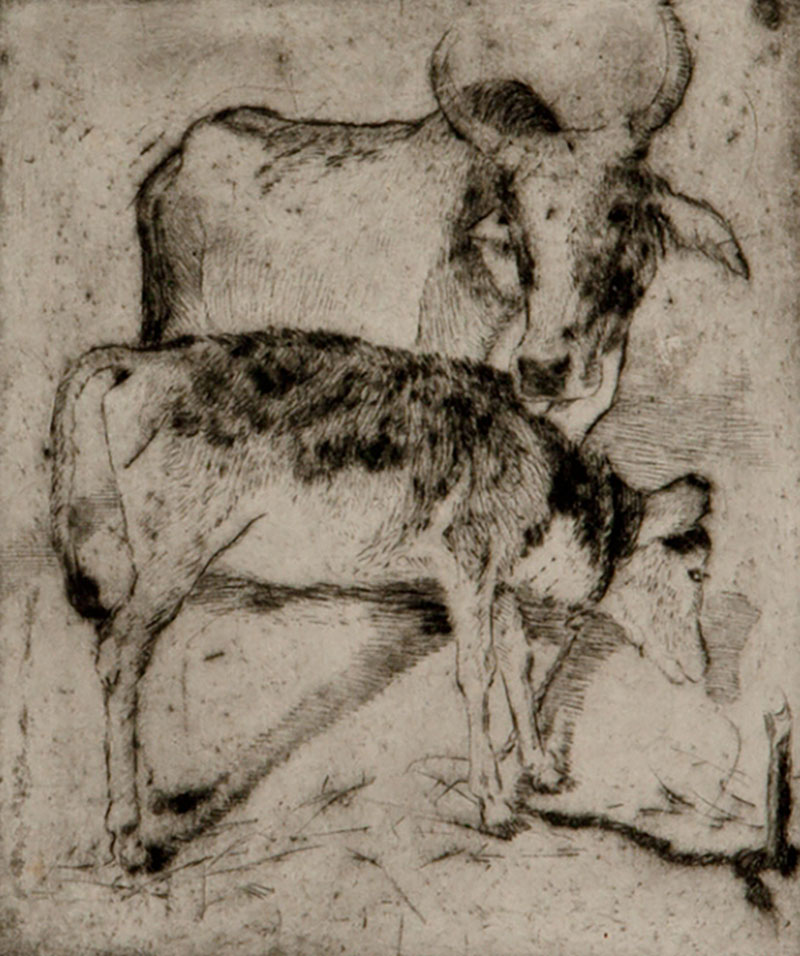 Mother and Child; Haren Das; c. 1945; Dry point on paper; 10.2 x 8.5 cm; Museum of Art & Photography (MAP), Bengaluru
An artist and printmaker working during the mid-twentieth century, Haren Das is considered to be one of the first Indian artists, along with his contemporaries Somnath Hore and Mukul Dey, who helped establish printmaking and the graphic arts as mediums considered to be 'fine arts' in the country.
Born Harendra Narayan Das in Dinajpur, Bengal (in present-day Bangladesh), Das enrolled at the Government College of Art and Craft, Kolkata, c. 1937, where he specialised in the graphic arts and studied under Ramendranath Chakravorty. In 1947, Das became a lecturer at the college and continued practising printmaking.
Das adopted printmaking at a moment in history when painting was believed to be the superior artform. His repertoire ranged from wood engraving, to etching, to linocut, which he employed to capture rural Bengali life as well as the landscapes, seascapes, and flora and fauna indigenous to the Bengal region. In 1950, Das published Bengal Village in Wood Engraving, a volume of prints that documented the gradual urbanisation of the Bengali landscape. Other works included in this publication, such as Towards the Market (1950) and Fishing (1950), balance the rural and urban aspects of Bengali society and juxtapose human activity with the natural beauty of the landscape.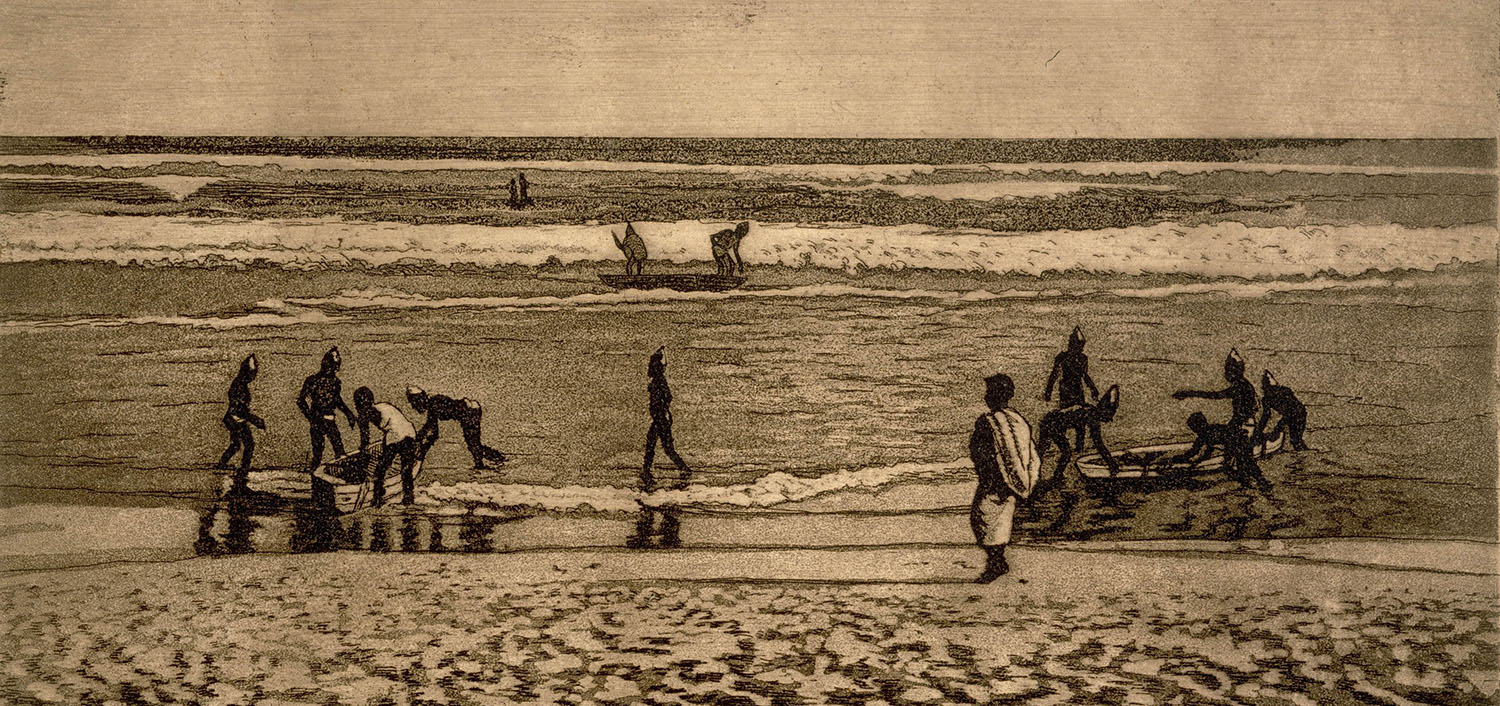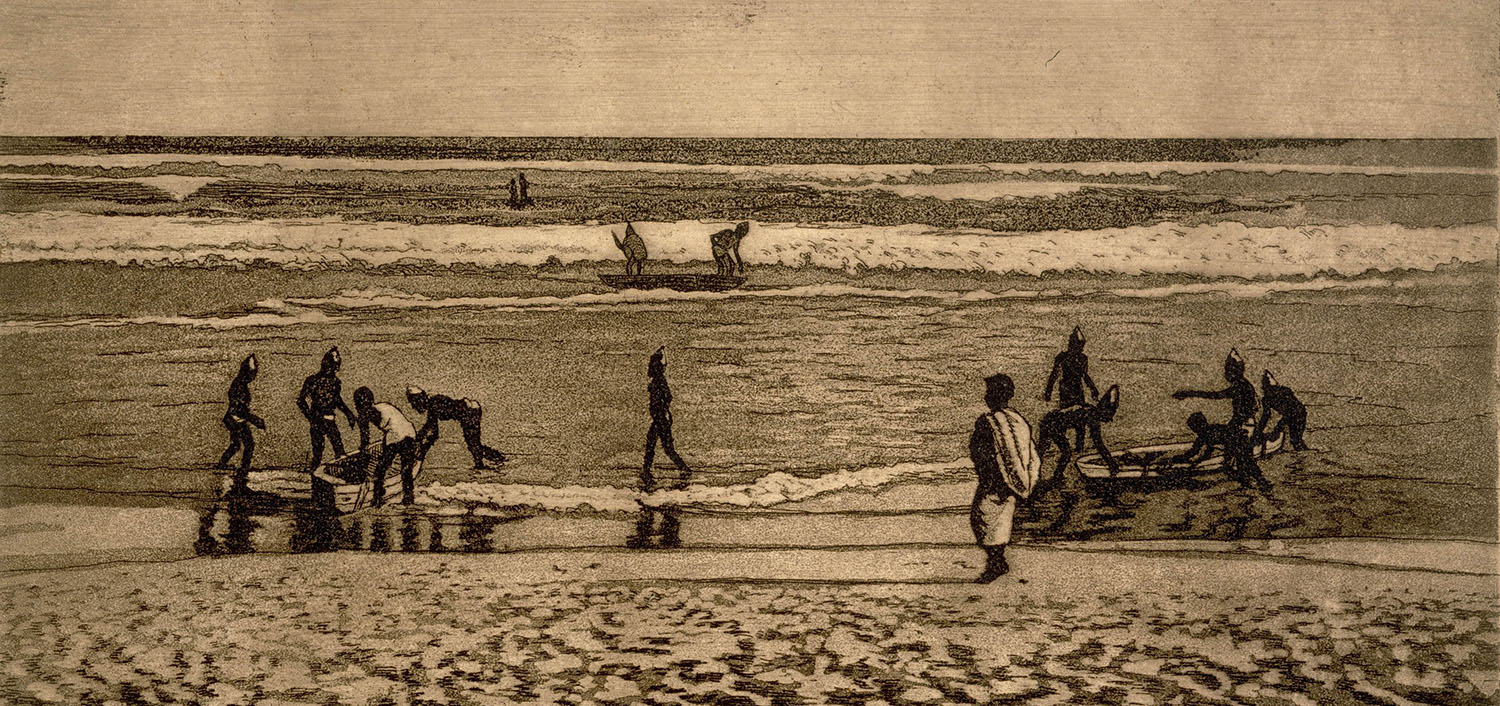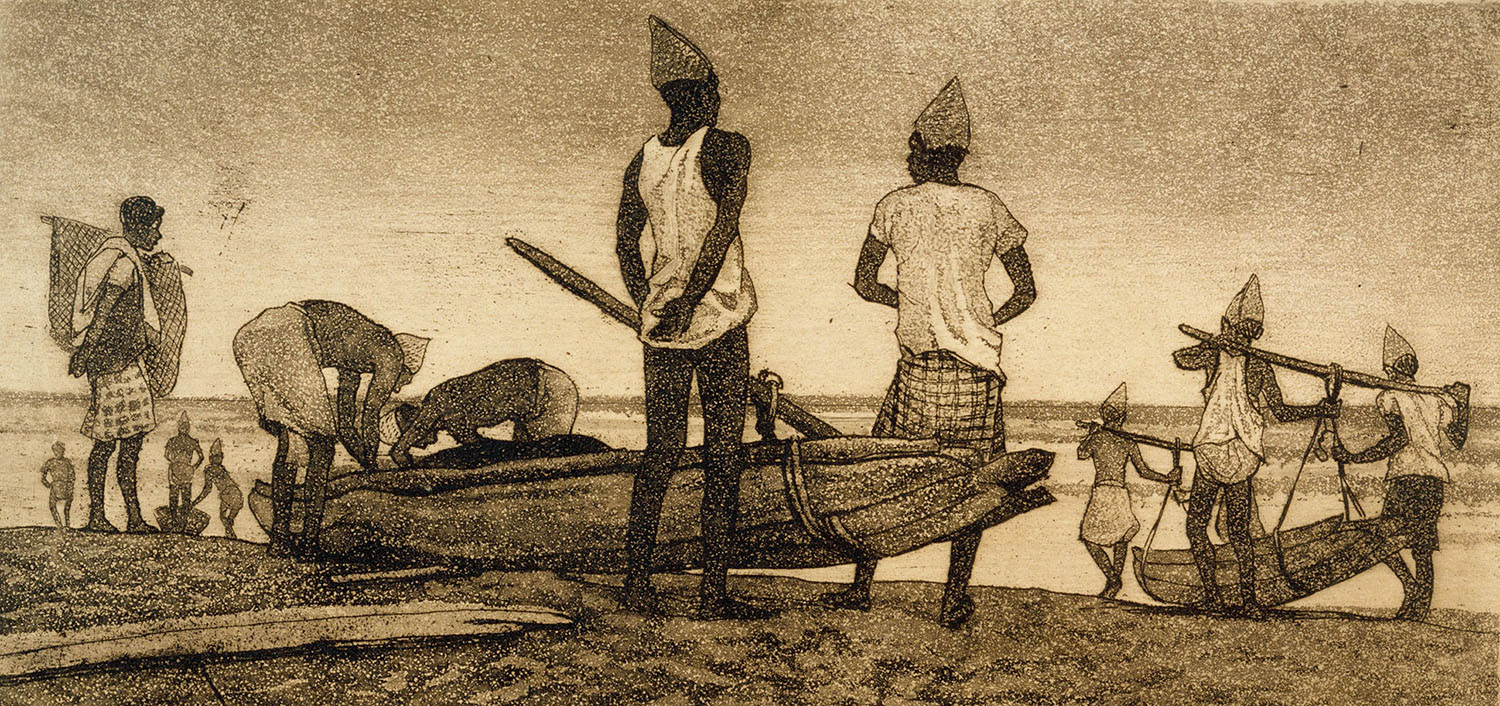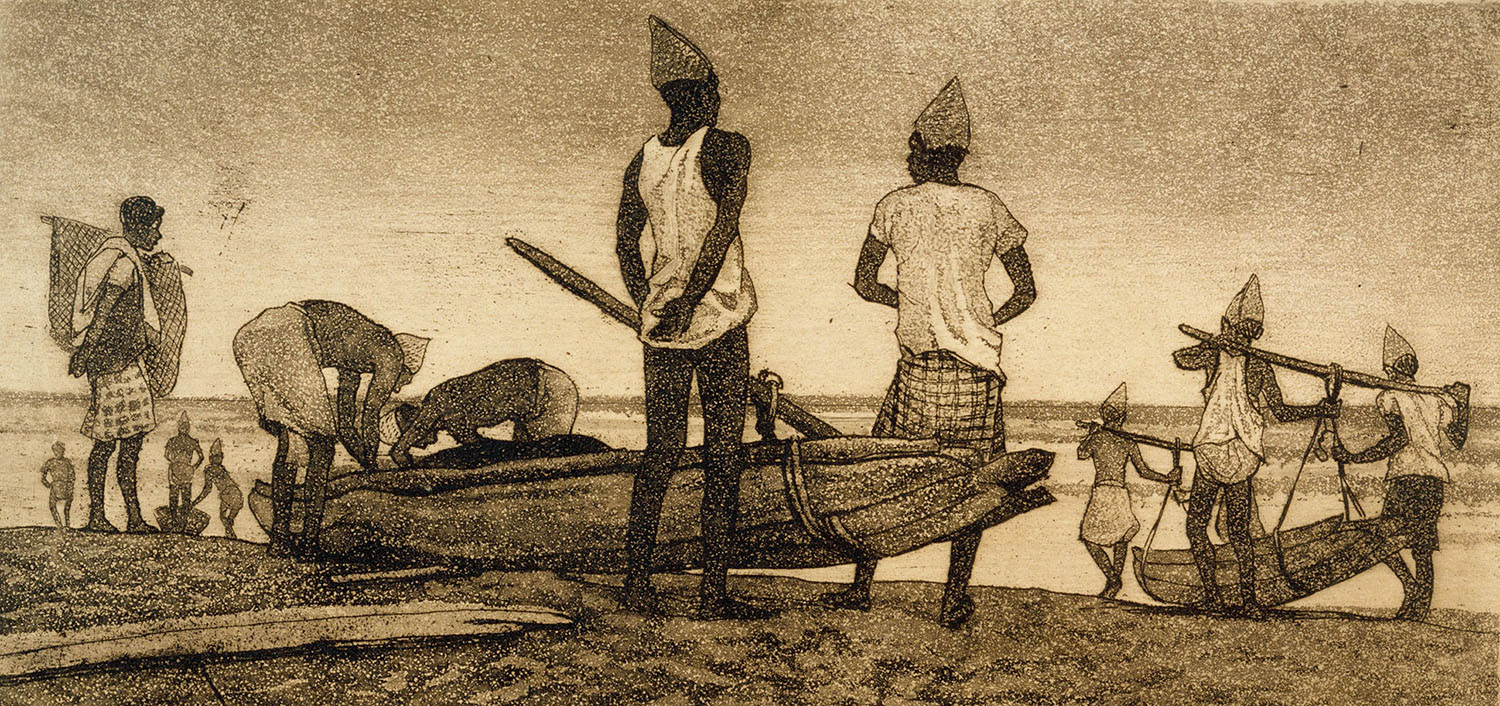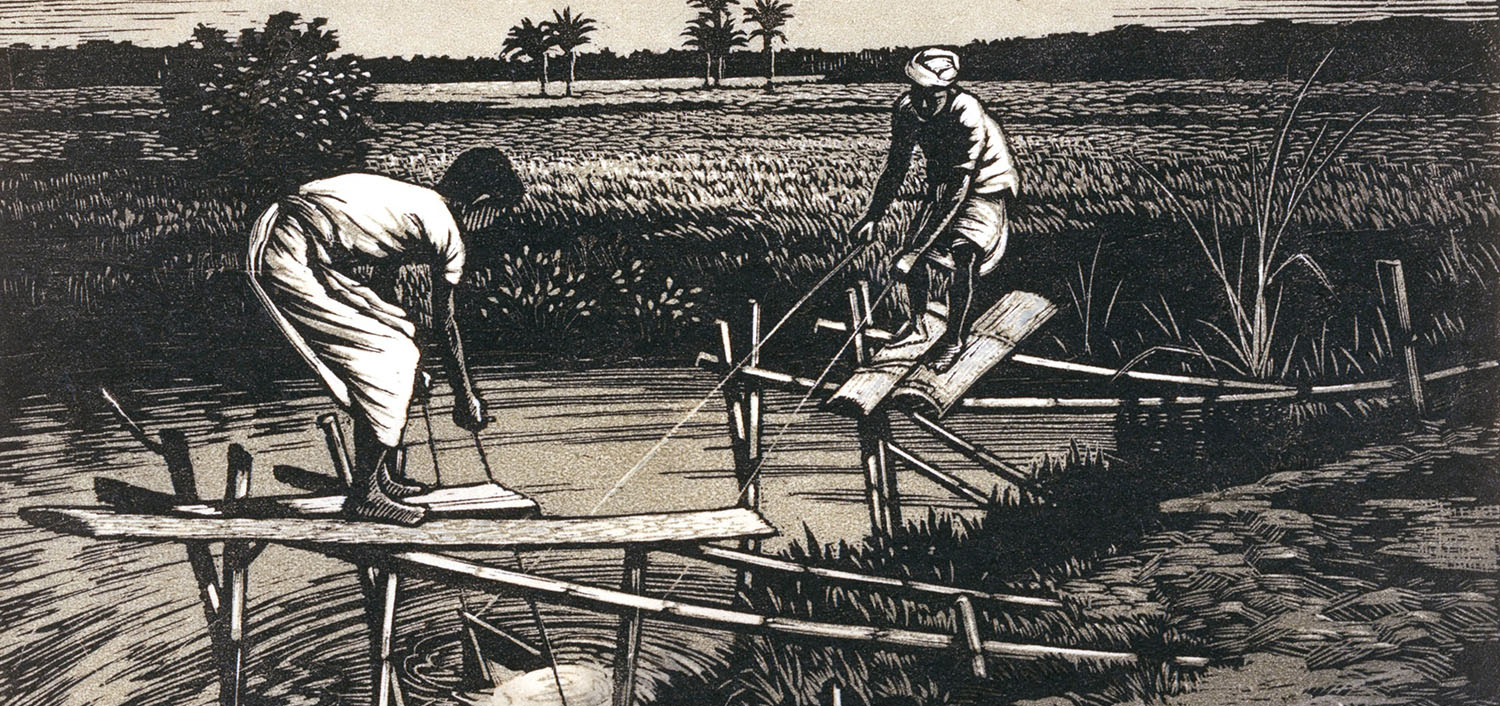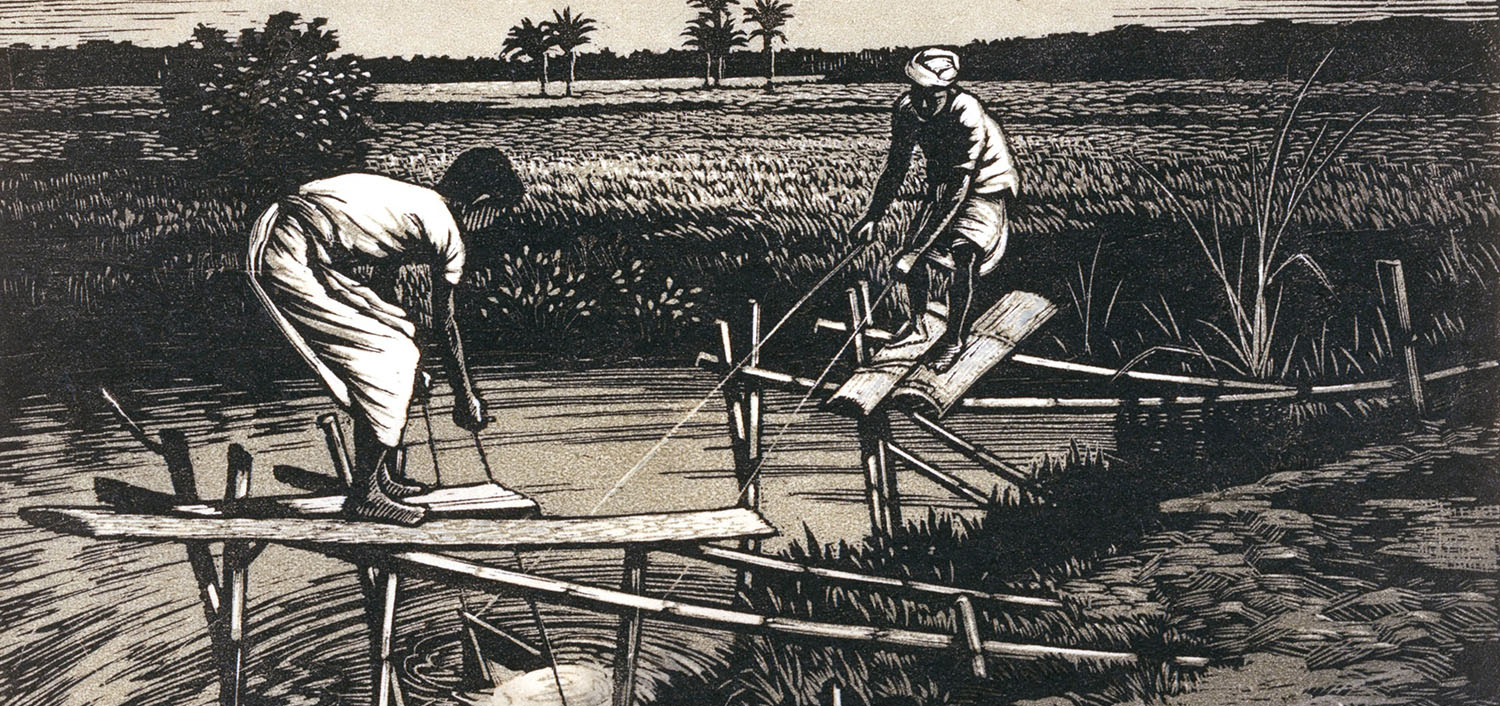 Das's works have been exhibited since the 1950s in India and abroad, including in Japan, Germany, Switzerland, Poland, Argentina and Chile. Other notable exhibitions featuring his works include the 1970 Smithsonian International Art Programme's exhibition and the Exhibition of Works by the Members of 'Nandan', Shantiniketan, at Gallery with Difference, Kolkata, in 2008. Das's works are held in the collections of the National Gallery of Modern Art, New Delhi, and the Calcutta Art Gallery.
Das died in 1993 at the age of 71.
Bibliography
Our website is currently undergoing maintenance and re-design, due to which we have had to take down some of our bibliographies. While these will be re-published shortly, you can request references for specific articles by writing to hellomapacademy@map-india.org.