ARTICLE
Kala Bhavana, Shantiniketan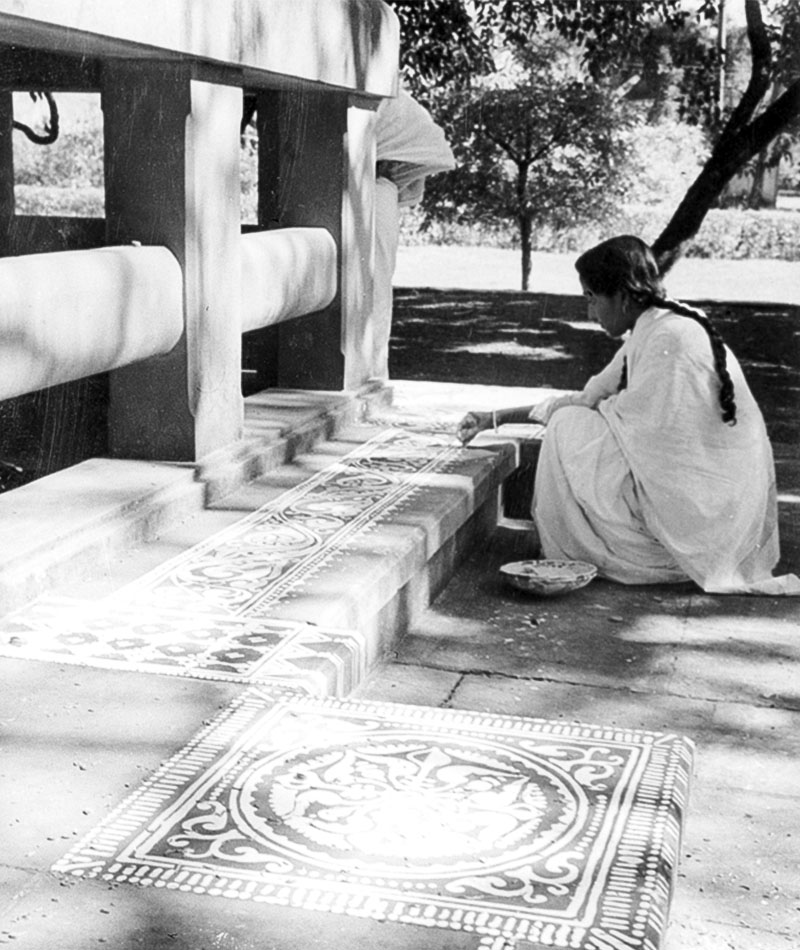 Alpana Painting in White on the Floor, Kala Bhavana; E.A.Miny, Shnatiniketan, India; c.1954; Photograph; Flickr
Established in 1919 by Rabindranath Tagore, Kala Bhavana is a school of art at Santiniketan in present-day West Bengal. It was envisaged as an alternate model of art education that rejected Western academic pedagogies in favour of immersive and experiential learning. With the establishment of Visva-Bharati at Santiniketan in 1921, Kala Bhavana — which came under its purview — became the first dedicated department of fine arts in an Indian university. Its approach to aesthetics and pedagogy, which integrated global styles and practices with local contexts, has been described by some scholars as a form of Contextual Modernism.
Modelled after the ancient teaching methods of the gurukul or tapovana system and inspired by the Bauhaus philosophy, Kala Bhavana was largely a result of Tagore's shift in politics after his withdrawal from the Swadeshi movement. Though initially supportive of the Bengal School, which pushed for an ostensibly authentic Indian sensibility in art, he increasingly felt a dissonance between the popular notions of nationalism and his own philosophy of universal Humanism. 
Through the establishment of Kala Bhavana, Tagore strove to emphasise the importance of cultural exchange, intellectual openness and liberal secularism for the creative imagination of the nation. He situated the school in the heart of rural Bengal to underscore the importance of being close to nature and the necessity of bridging the urban–rural divide. The school was, therefore, a response not only to colonialism and modernity in India but also to the nationalist movement in which Tagore saw the dangers of a new imperialism and the growing prevalence of Hindu conservatism. The Modernism at Kala Bhavana embodied neither a nostalgic Revivalist longing for an unruptured past, nor an uncritical acceptance of internationalism. Inspired by the Japanese aesthetic credo, where art is closely tied with the needs of the community, Tagore also sought to make art more accessible at Kala Bhavana. In doing so he contributed to narrowing the divide between art and craft. 
In 1921, Tagore invited the Austrian art historian Stella Kramrisch to give a series of lectures on Indian art history and Western styles. He made attendance to her lectures compulsory, often also being present in the capacity of interpreter. Kala Bhavana's initial pedagogical methods were also greatly influenced by the teaching methods and practices of its first principal Nandalal Bose, as well as Benode Behari Mukherjee and Ramkinkar Baij. 
Invited by Tagore to teach at the school in 1919, Bose became the principal of Kala Bhavana in 1922. Although Bose too had been a part of the Bengal School, his ideas of nationalism soon shifted from its Revivalist tendencies to the immediate imperative of an approach to art that responded to the needs of the community. He introduced art fairs that brought students closer to the local community, cultivated in his students an appreciation for nature, and revived traditional art forms such as batik and alpona. During this period, several archival projects were also undertaken to build a repertoire of visual material and documents to be used in daily practice, as well as for display at the Kala Bhavana Museum.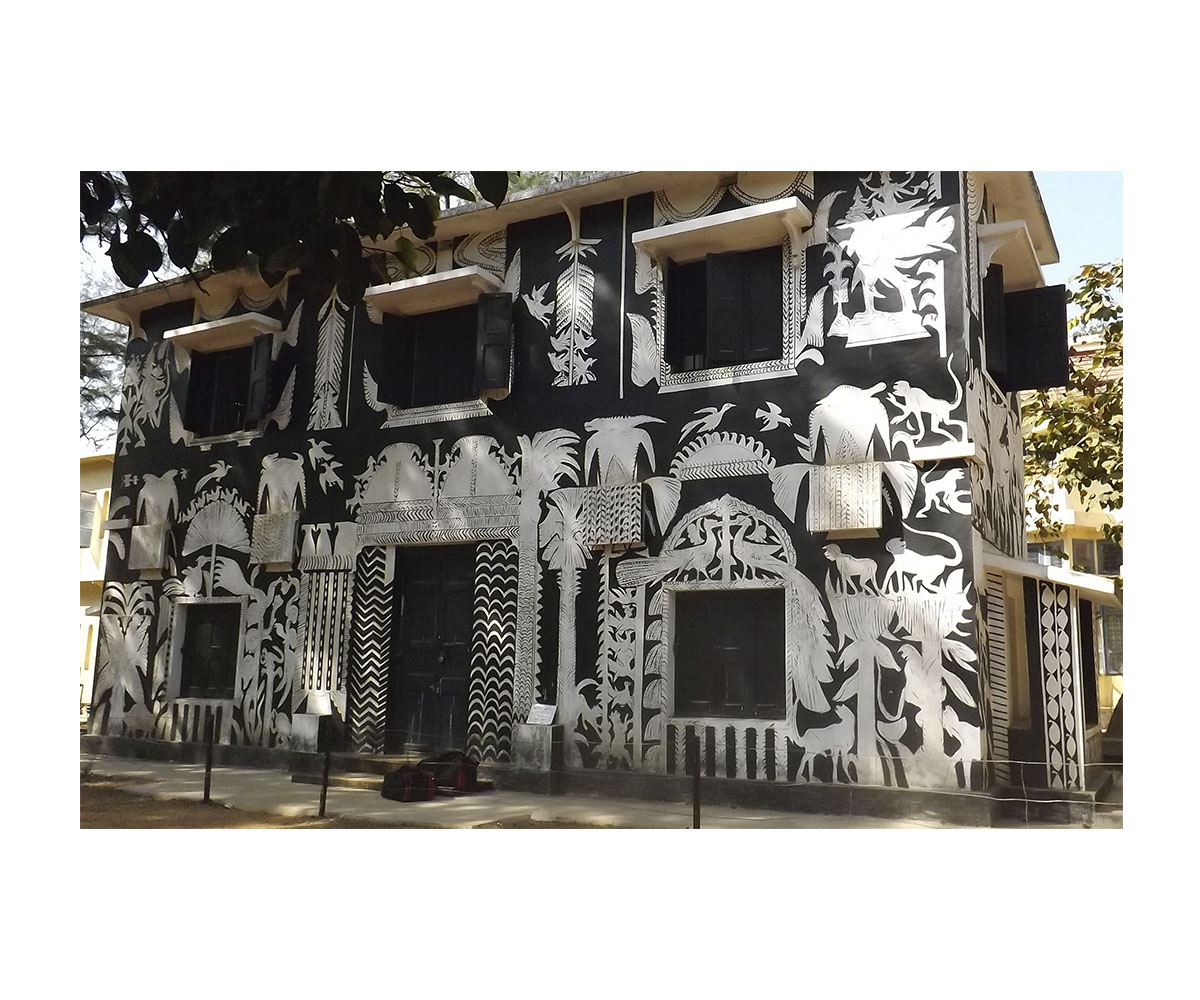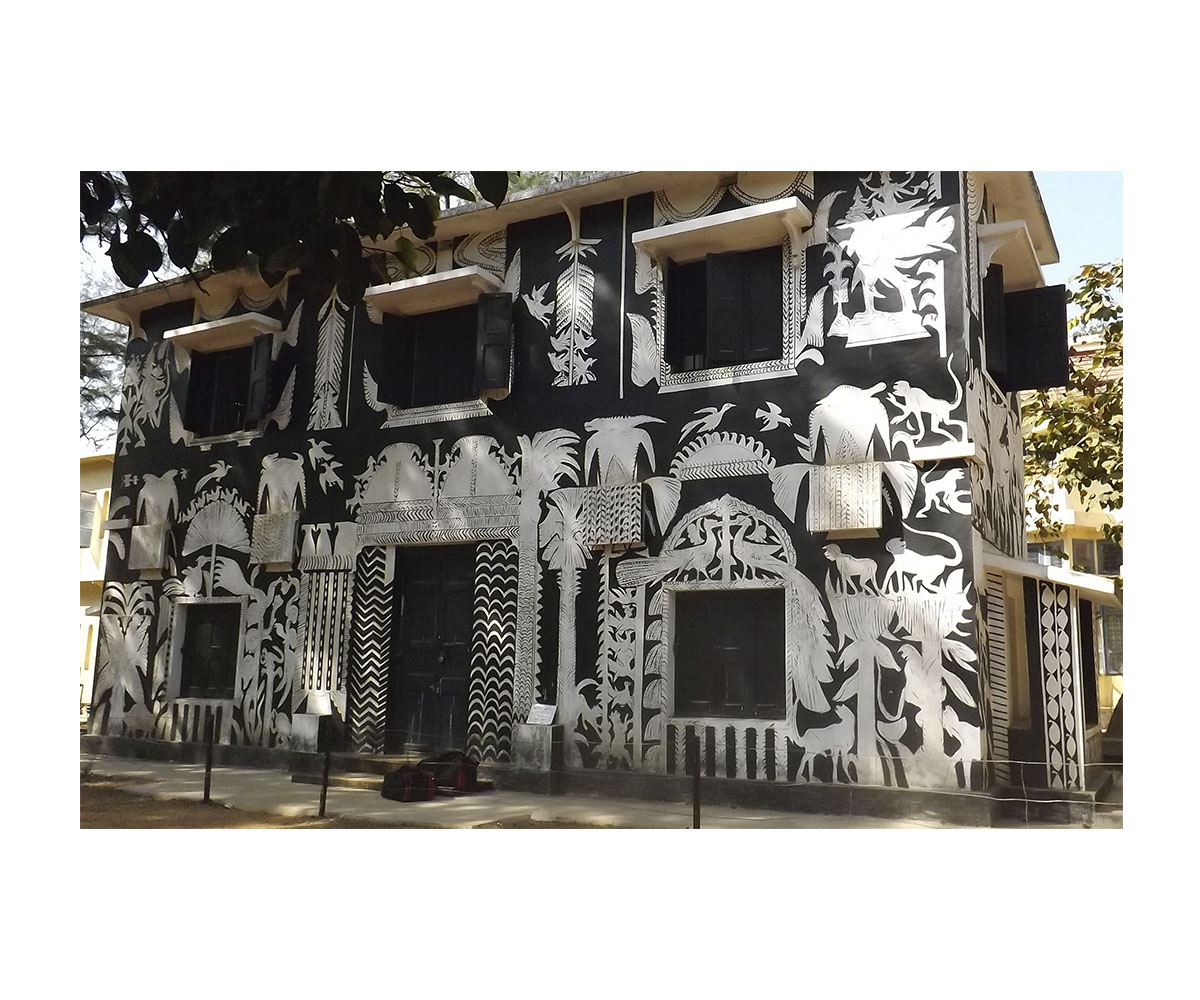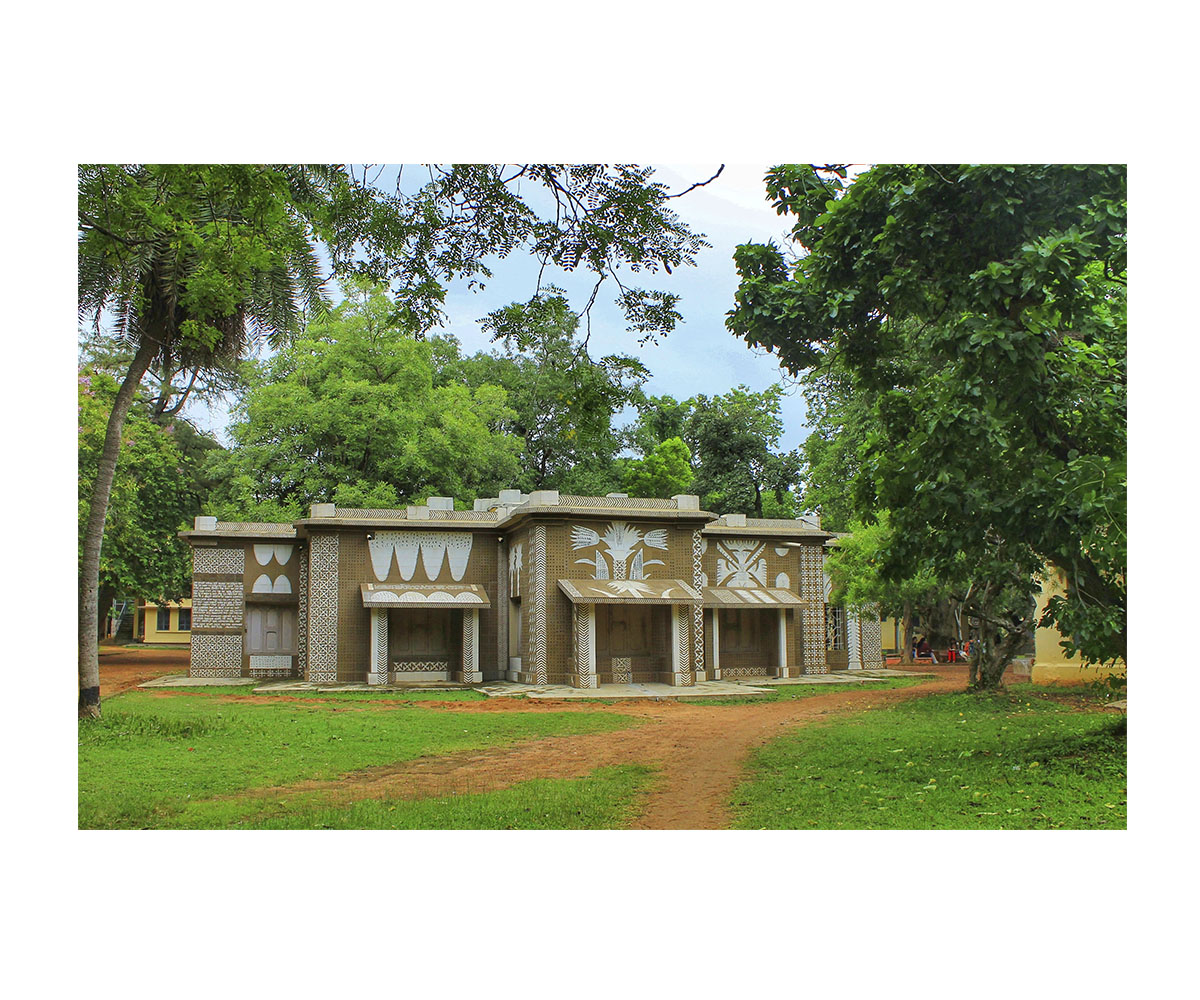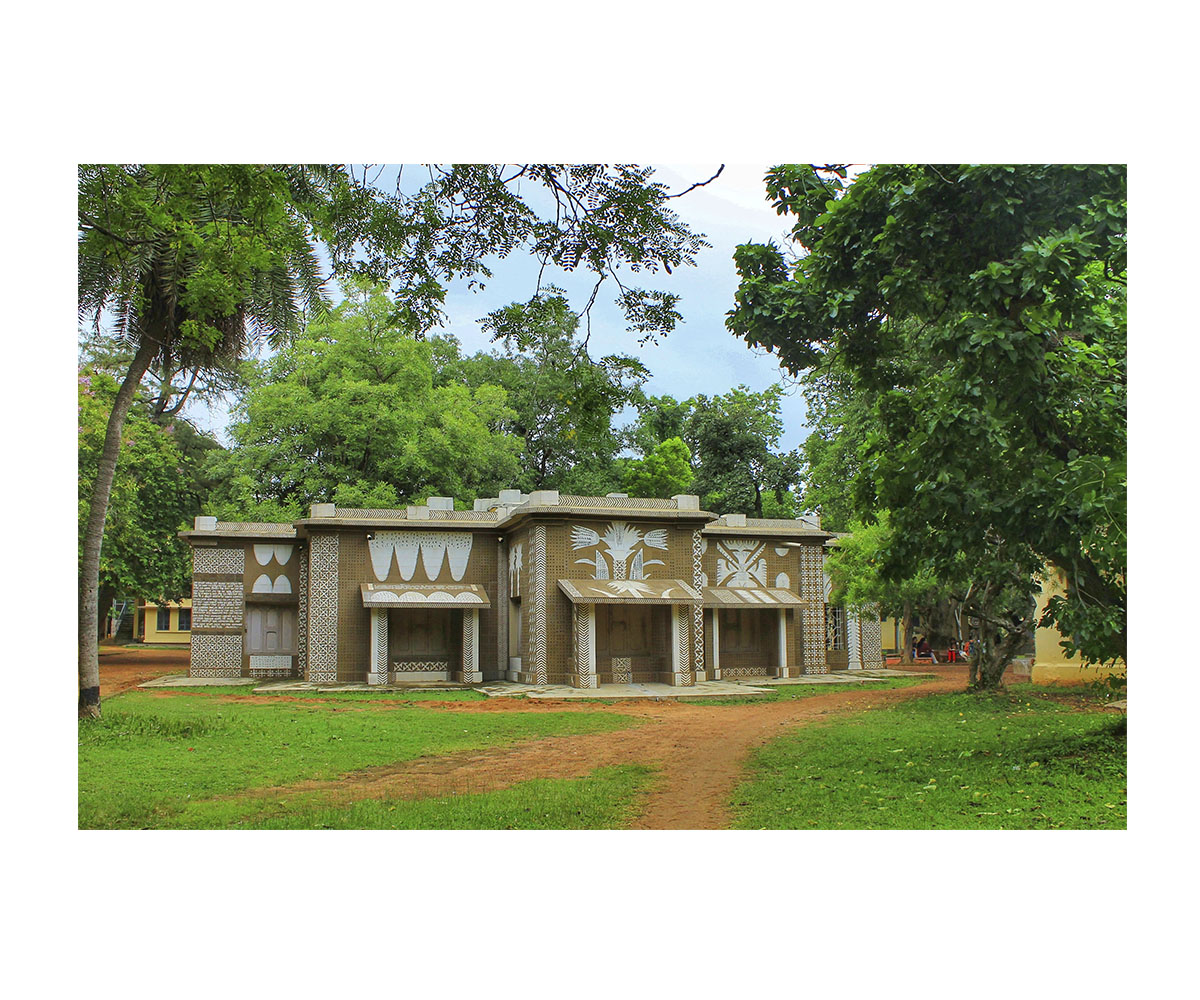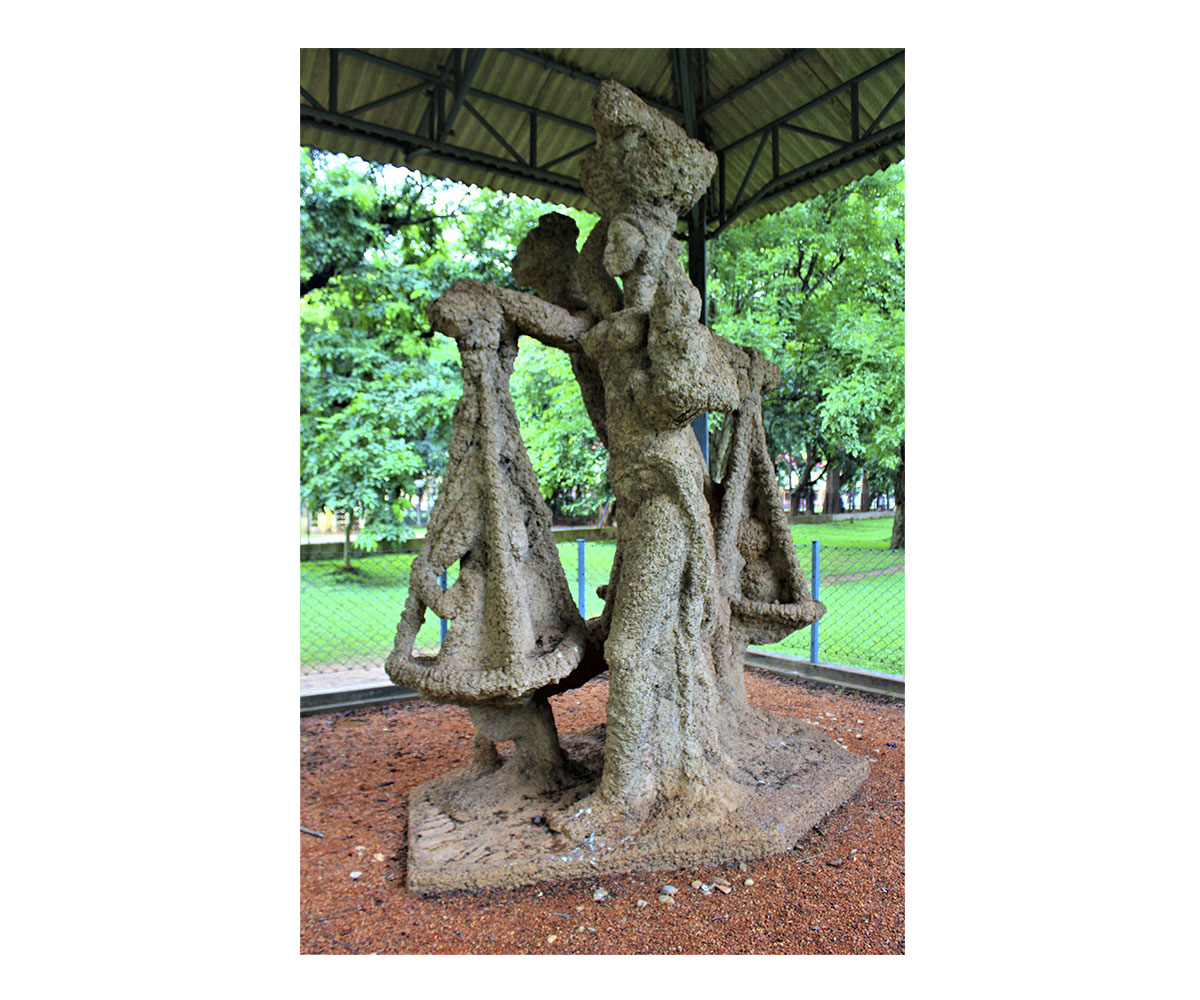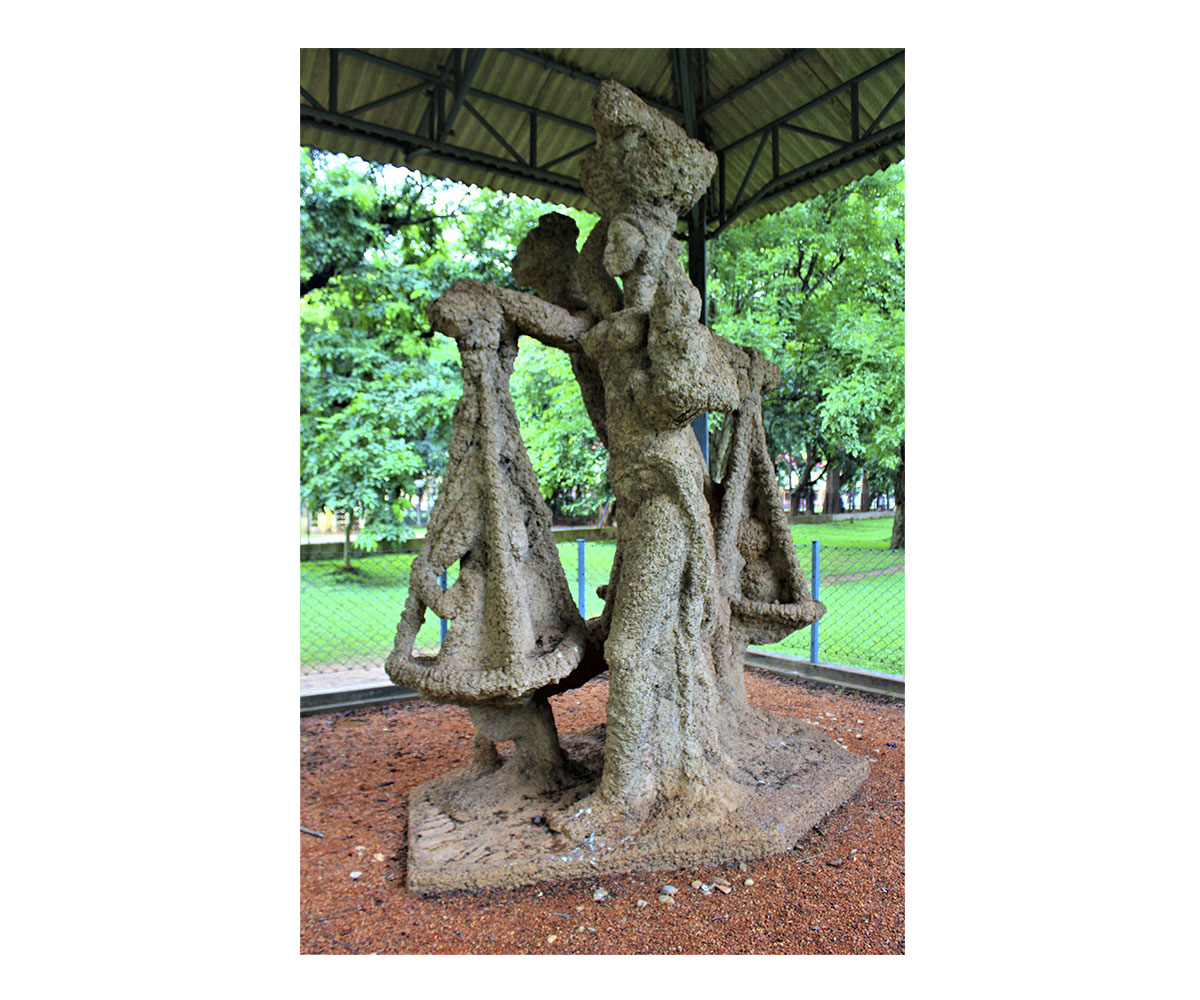 Mukherjee, one of Kala Bhavana's first students who later began teaching there, also focused on developing a linguistic rationale that reflected local realities and integration with the natural environment rather than the notions of self-definition and nationalism. Baij, also a former student, was instrumental in changing sculptural practices at Kala Bhavana with his use of affordable materials such as cement, pebbles and concrete. Although a painter of considerable range and skill, his contribution to the school came in the form of monumental sculptures installed throughout its campus. Other notable alumni include Jogen Chowdhury, Somnath Hore, KG Subramanyan, R Siva Kumar, Satyajit Ray and Jayasri Burman.
Kala Bhavana, unlike many of the other institutions of art and art education, did not rely on government sponsorship for its establishment or operation. Turning down financial support from the colonial government, Tagore dipped into his own funds — from his Nobel Prize in 1931 and his book sales — to finance the school's upkeep and activities until his death in 1941. 
Ten years later, in 1951, the Visva-Bharati University, under which Kala Bhavana operated, was brought into the fold of the central government. This assimilation with the national education system, however, constrained the alternative pedagogic style of the art school by implementing a fixed syllabus and incorporating mainstream academic practices. Although the circumstances of the change have caused it to move away from many of the core ideas with which it was built, Kala Bhavana remains an important and seminal institution in the history of art in India.
Bibliography
Our website is currently undergoing maintenance and re-design, due to which we have had to take down some of our bibliographies. While these will be re-published shortly, you can request references for specific articles by writing to hellomapacademy@map-india.org.