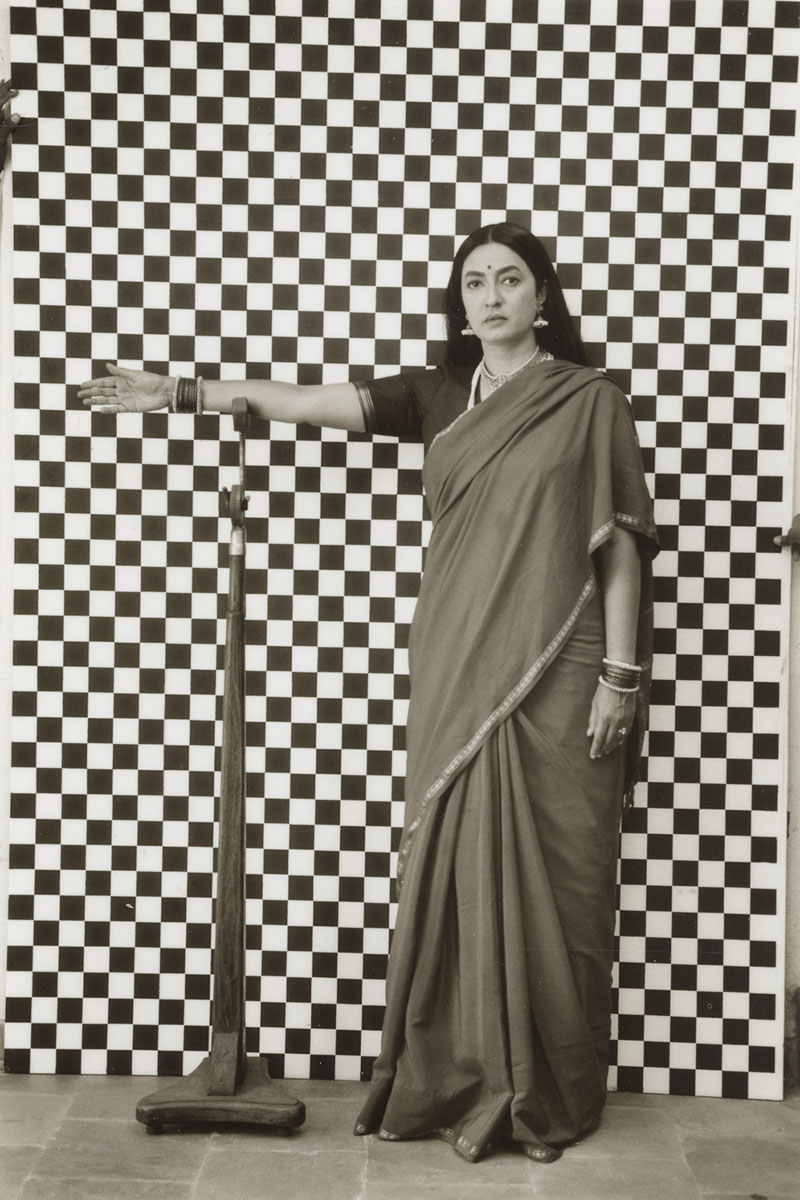 Lady in Moonlight I-25.; Pushpamala N, Clare Arni; c. 2004; Sepia-toned silver gelatin print on warm tone archival fibre paper; 8.8 x 13.1 cm ; Museum of Art & Photography (MAP), Bengaluru
With an art practice that centres around photo and video performance, in addition to sculpture, writing and curation, Pushpamala N's work reenacts and reconstructs history to interrogate stereotypes about gender, race and caste, offering a critical commentary on India's modernity from a postcolonial perspective. Through her photographic recreations of popular images, such as stills from Indian films or of Raja Ravi Varma's oleographs and calendar images, she plays with cultural memory to present a copy that subverts the idea of the original.
Born in Bengaluru, Pushpamala studied economics at Bangalore University from 1976–77. It was during this time that she joined evening classes in art conducted by Balan Nambiar, whose mentorship led to her obtain a Master's degree in sculpture from the Faculty of Fine Arts, MS University, Baroda (now Vadodara), in 1985. Here, she discovered the works of artists such as Bhupen Khakhar, Raghav Kaneria and KG Subramanyan, who would later become major influences in her practice.
Pushpamala began working with photography, video and performance in the mid-1990s through tableaux and photo-romances that featured herself in a variety of roles. As an artist who points her camera at the past, her work recreates various personas that appeal to the popular imagination. In Phantom Lady (1996–98), Pushpamala posed around Mumbai as a character based on Mary Ann Evans, popularly known as Fearless Nadia, one of the first white women to enter Indian cinema as a stunt actress. This re-invocation of Evans challenged the conflation of the action genre with the masculine. Native Women of South India: Manners and Customs (2004), produced in collaboration with Claire Arni and aided by a grant from the India Foundation for the Arts (IFA), examined ethnographic photography as a colonial tool, investigating the intersection of caste and race. By dressing up as colonial subjects and reenacting their subjugation, Pushpamala called into question the aesthetic archetypes of the colonial gaze. The project repositioned the subject (here, the native informant) at the centre with the aim of inverting the subject–object relationship and critiquing the colonial regime's obsession with classification.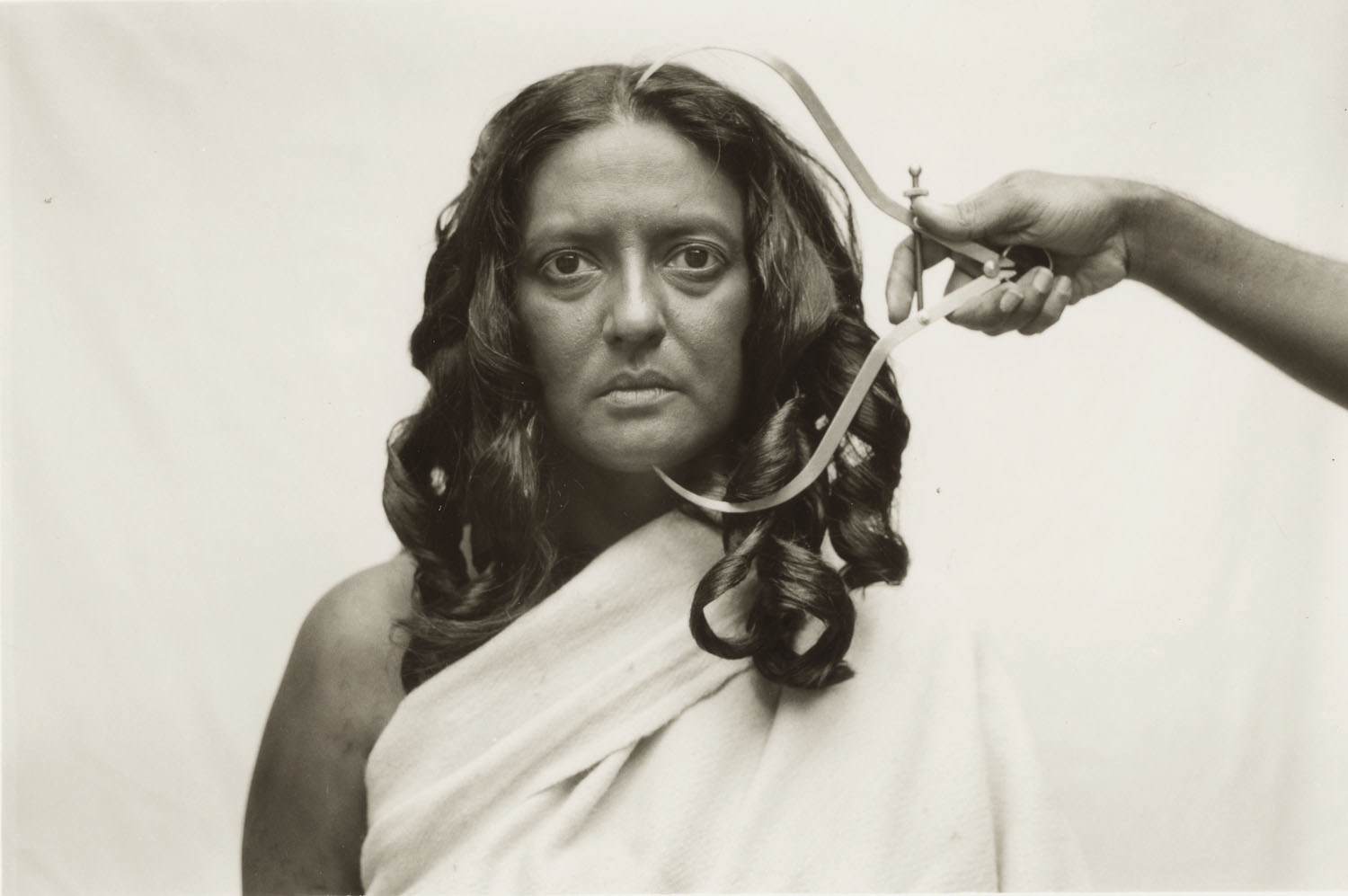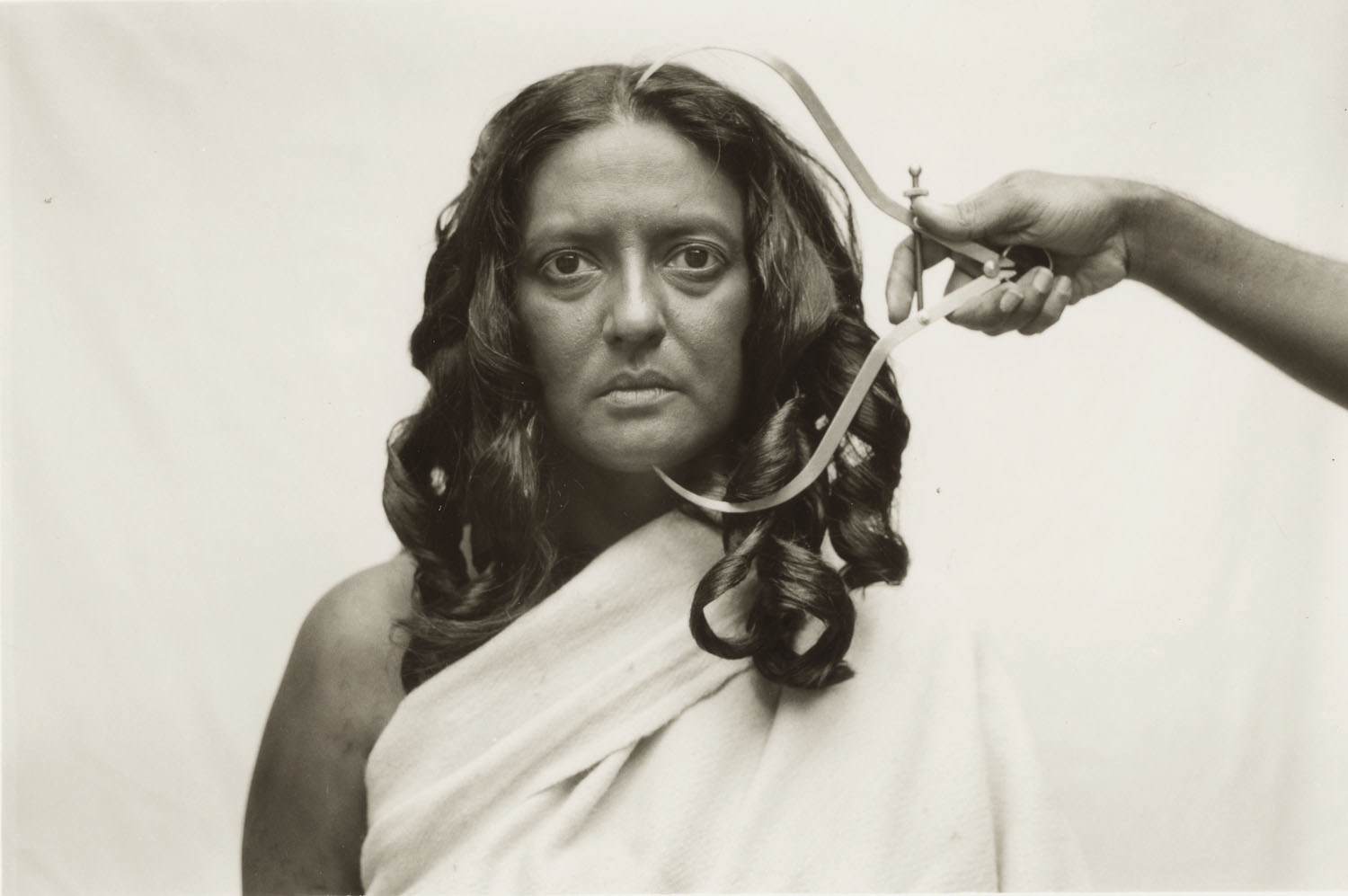 In Paris Autumn (2006), an experimental short film made in the style of a gothic thriller and composed of a rapid succession of still photos, Pushpamala revisited the sixteenth-century narrative of Gabrielle d' Estrées — mistress of Henry IV and former owner of the mansion on whose grounds Pushpamala lived during a residency in Paris in 2005. Here as well, she experiments with the autobiographical mode, interrupting official and historical records by depicting visitations, apparitions and a hysterical woman. The images are replete with violence and religious bigotry, connecting the French Reformation to the contemporary experience of urban violence in the streets of Paris.
Pushpamala's work has been exhibited widely, including at the National Gallery of Modern Art, New Delhi (1995); Tate Modern, London (2001); Kochi-Muziris Biennale (2014); Colombo Art Biennale (2016); Queensland Art Gallery, Brisbane (2017); Chobi Mela IX, Dhaka (2017); and FotoFest 2018 Biennial, Houston. She also curated the Chennai Photo Biennale in 2016 and 2019, and held a series of lectures on Indian art and art history in 1998–99 and 2010–14. She received the National Award in 1984, the Charles Wallace Trust Fellowship in 1992–93 and the Senior Fellowship by the Indian Ministry of Human Resource Development in 1995–97.
At the time of writing, Pushpamala lives and works out of Bengaluru.
Bibliography
Our website is currently undergoing maintenance and re-design, due to which we have had to take down some of our bibliographies. While these will be re-published shortly, you can request references for specific articles by writing to hellomapacademy@map-india.org.