Raising questions about replication, authenticity and value, the mass-produced "imitation" patola — otherwise involving a complex and labour-intensive process — flooded the Southeast Asian market in the seventeenth century. India's exquisite silk and cotton Patan patola, revered locally in Gujarat, were also exported to Egypt and Southeast Asia for over 500 years. These textiles are woven using the calculated double-ikat process involving tying and dyeing warp and weft yarns to predetermine patterns that intersect on the loom. The Salvi community, associated with patola-weaving for generations, renders motifs and patterns in shades of red, blue, yellow and brown, which has resulted in their intricate textiles being treasured historically by royal families, as well as priests and shamans.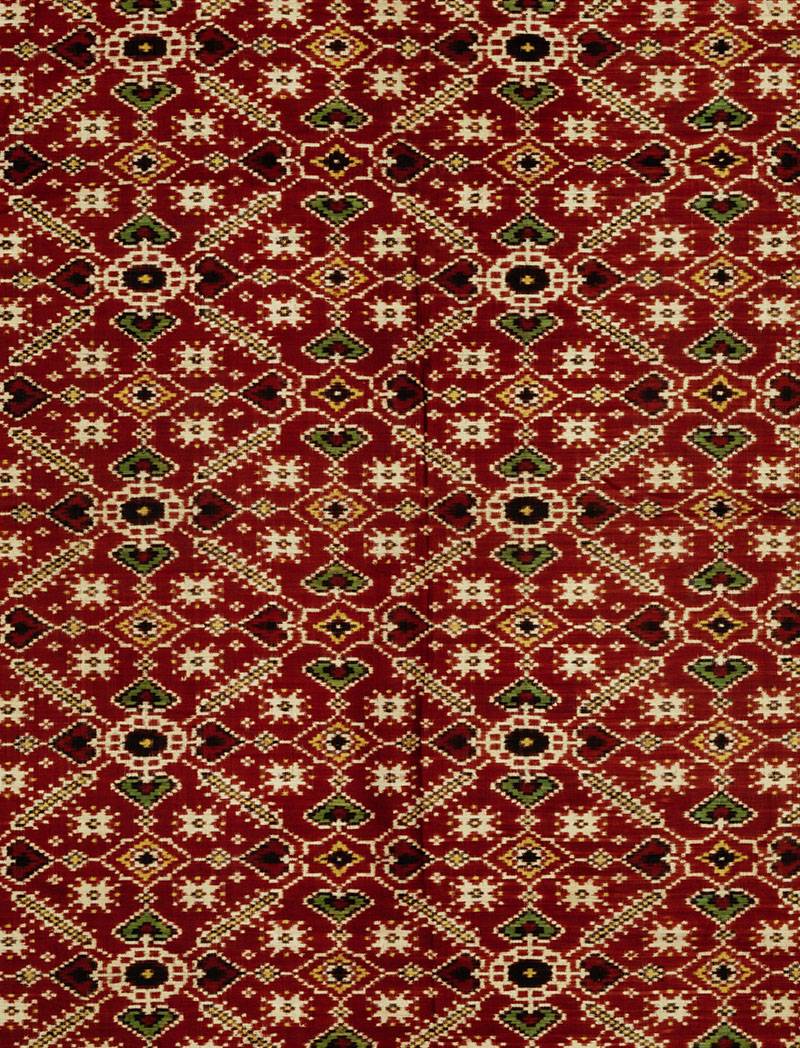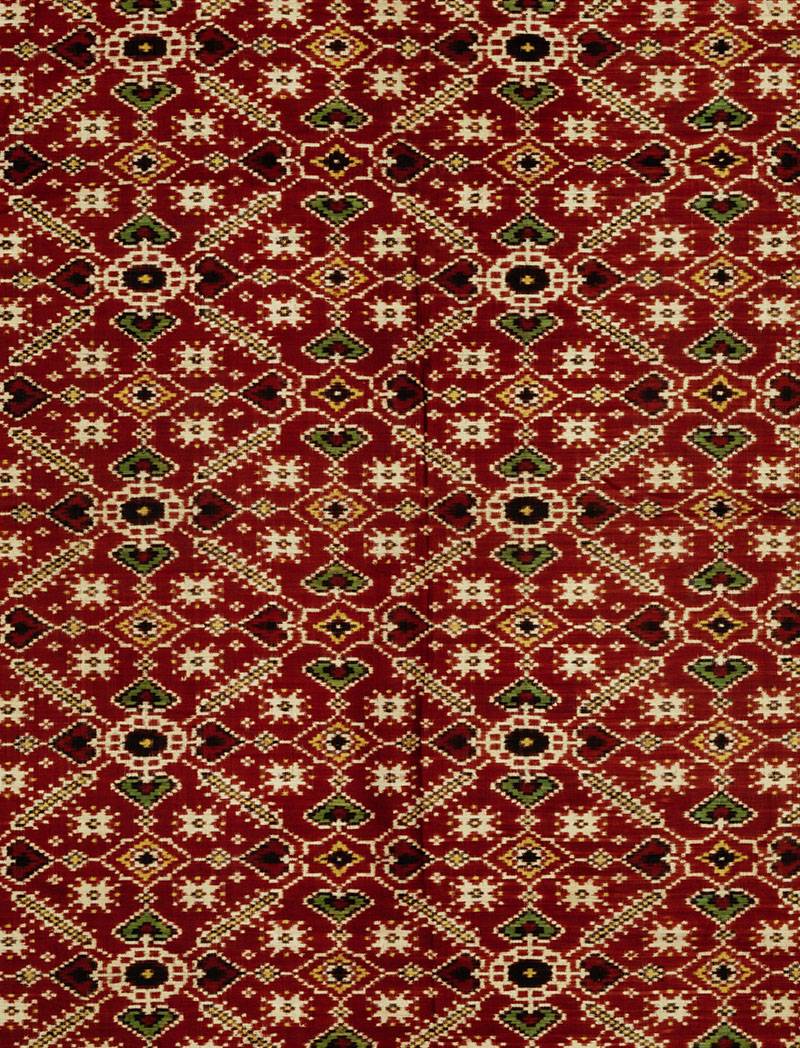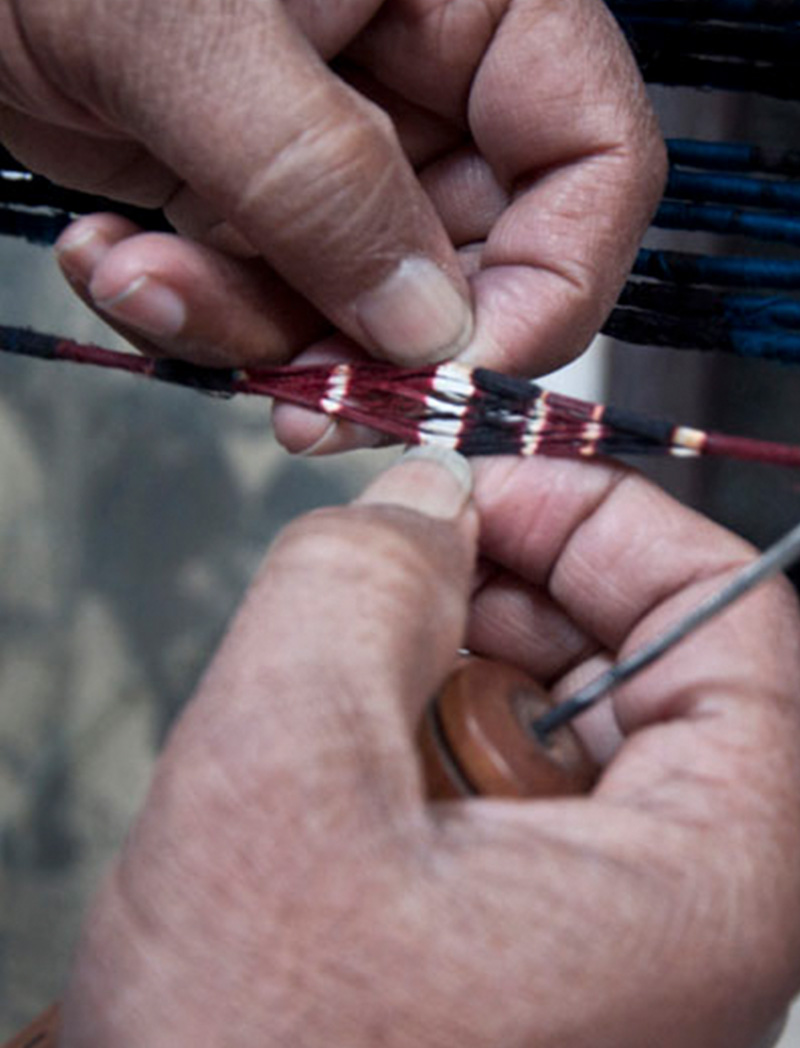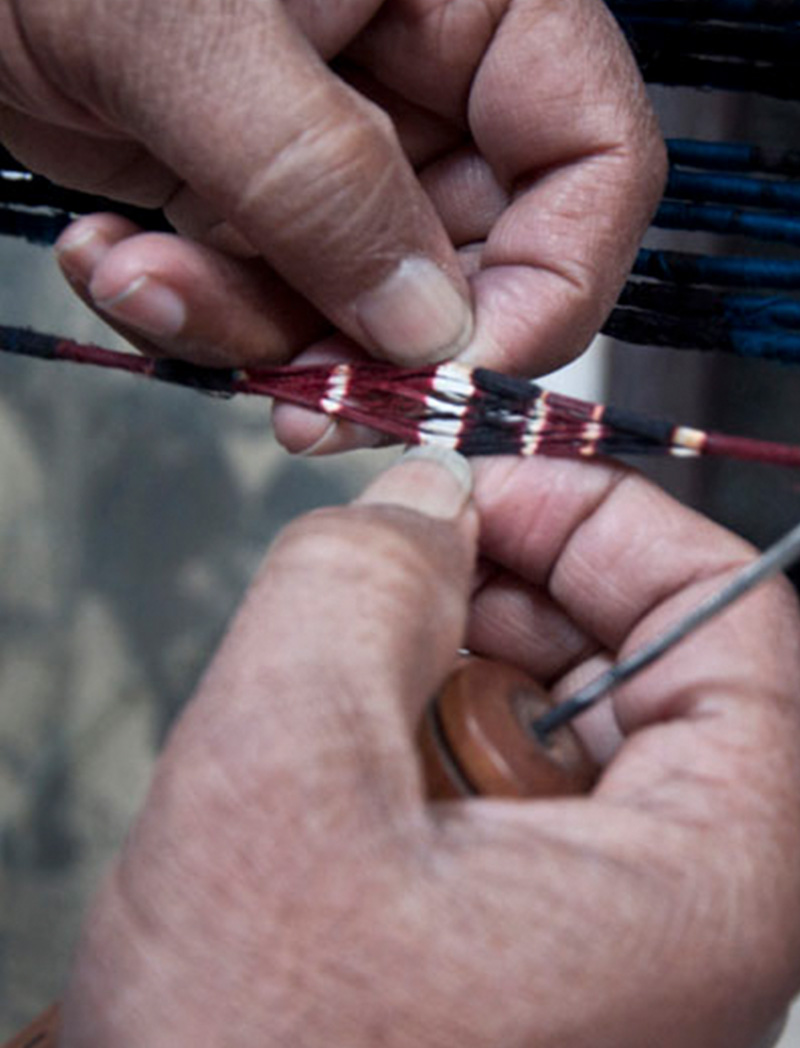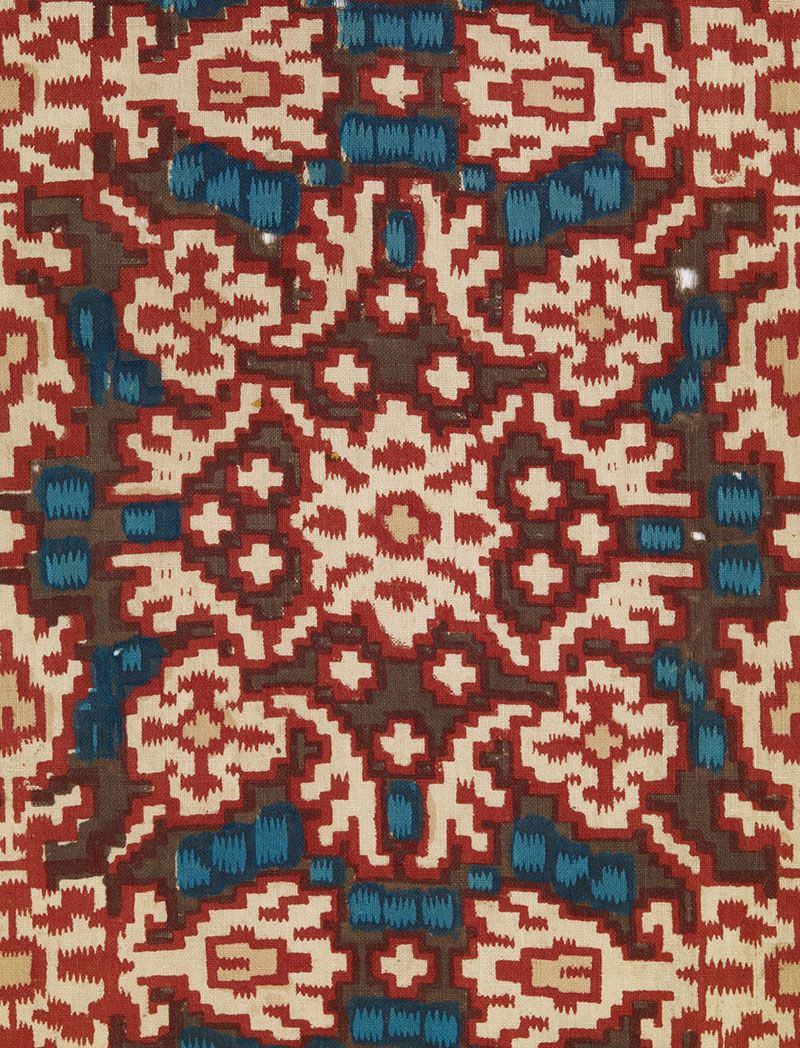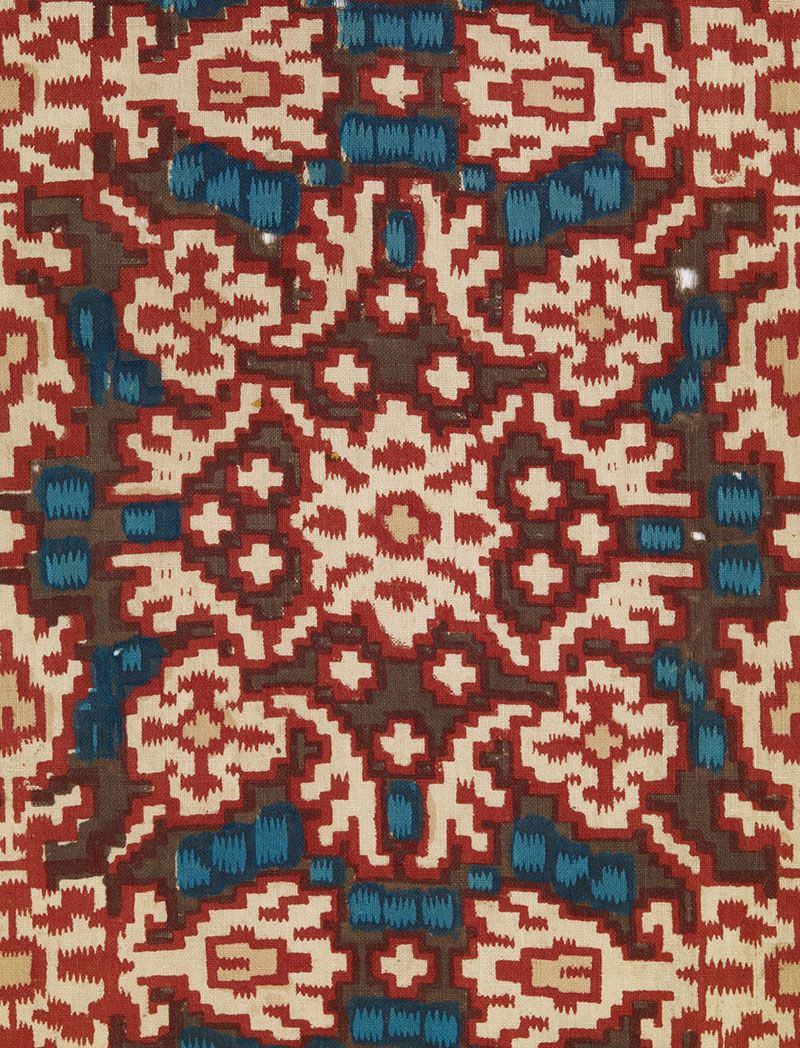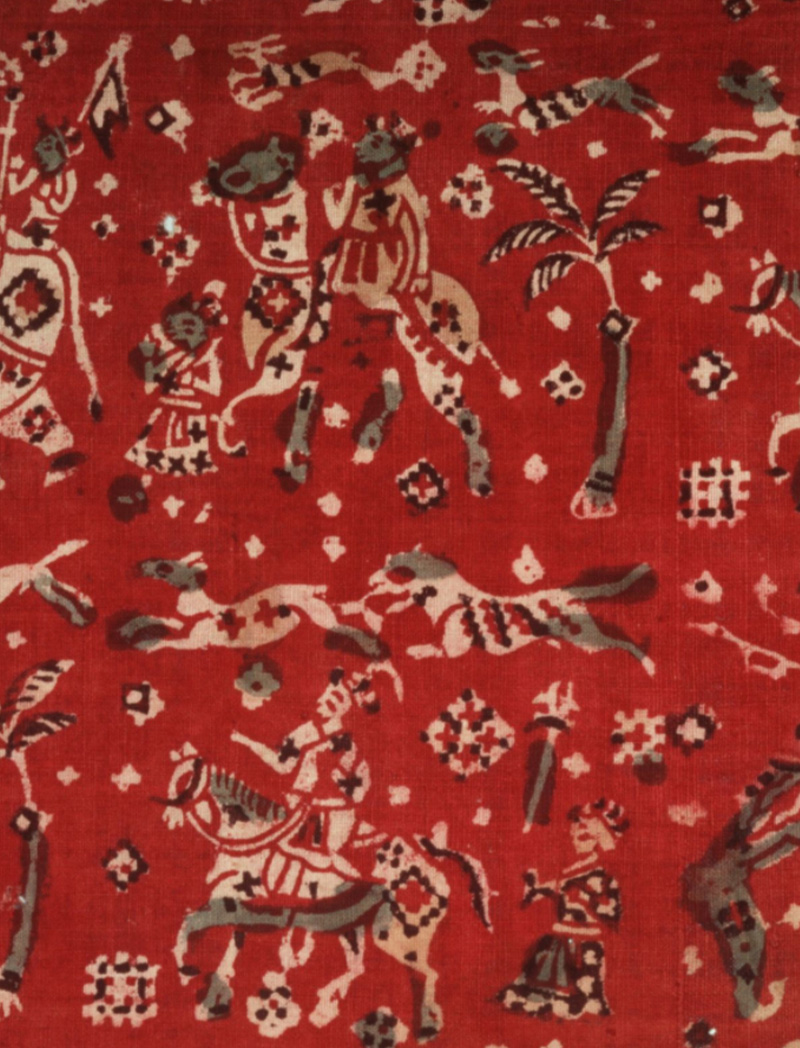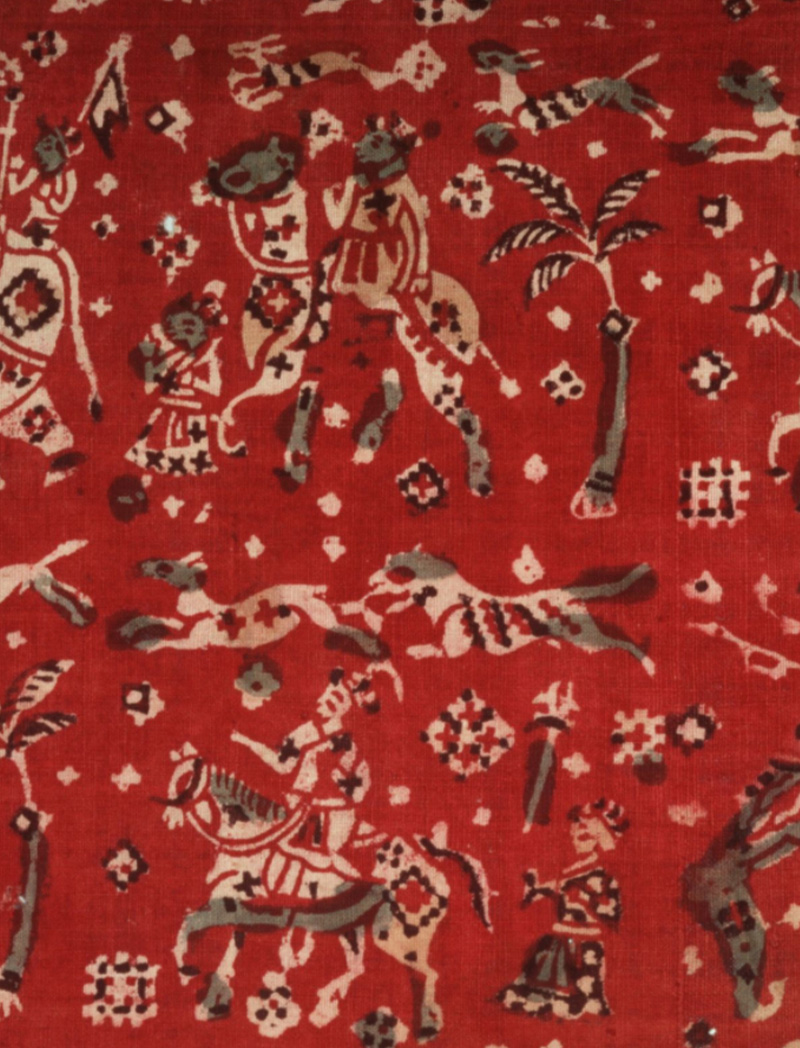 The Dutch East India Company (VOC) took over India's lucrative textile trade in the seventeenth century and recognised how valuable patola was in Southeast Asian islands. They began to commission block and screen printed imitations — branded with VOC stamps — from India, the Indonesian Archipelago and the Netherlands. These were cheaper in comparison to the double-ikat fabrics and catered to mass markets, for whom patola would have been expensive and difficult to obtain. By producing an affordable version of a prestigious product, the Dutch, who traded textiles for spices, profited immensely. The mass-circulation of these printed textiles across the Archipelago, furthermore, also inspired local artisans to produce textiles with similar designs. Ironically, block-printing — which allowed the geometric, floral, animal and bird motifs of patola to be replicated — wasn't a new practice, and dates back millennia in India. Despite its speed and efficiency, however, its design process could never imbue the textiles with the same value as woven patola, which demands rare skills and expertise that take a lifetime to master. 
Yet, far from serving merely as affordable copies, imitation patola made major cultural contributions, serving as testaments of the prestige associated with woven patola. Their significance sheds light on ways in which we might reconsider our own perceptions towards imitation as a phenomenon.