ARTICLE
Sailoz Mookherjea
Modernist painter and academic, Sailoz Mookherjea is best known for his oil paintings characterised by bold lines and colours. His work bears influences of the Bengal School, European post-impressionism, the Basohli School and indigenous and folk motifs. He is among the nine Indian Modernist artists whose work was deemed a National Art Treasure by the Archaeological Survey of India. Owing to his visually progressive works that were essentially Indian in sentiment and theme, he is considered a bridge between early modern and late-modern artists in India.
Mookherjea was born in Calcutta (now Kolkata), West Bengal, and spent his childhood between the city and the town of Burdwan (or Bardhaman). After graduating with a diploma in fine art from the Government College of Art and Craft, Calcutta, in 1932, he worked as an art director at the Imperial Tobacco Company until 1937. The same year, he held his first one-man show in Calcutta, where he exhibited his work Village Puja. Between 1937 and 1938, he toured Europe to familiarise himself with the artistic and cultural avant-garde. After three more one-man shows in Calcutta between 1938 and 1943, including at 1 Chowringhee Terrace, Mookherjea moved to the then relatively undeveloped artistic landscape of New Delhi in 1945, where he taught at the Sarada Ukil School of Art for two years before joining the art department of the Delhi Polytechnic in 1948, where he continued teaching for the remainder of his life. His pupils included artists such as Ram Kumar, Jagdish Swaminathan, Arpita Singh and Paramjit Singh.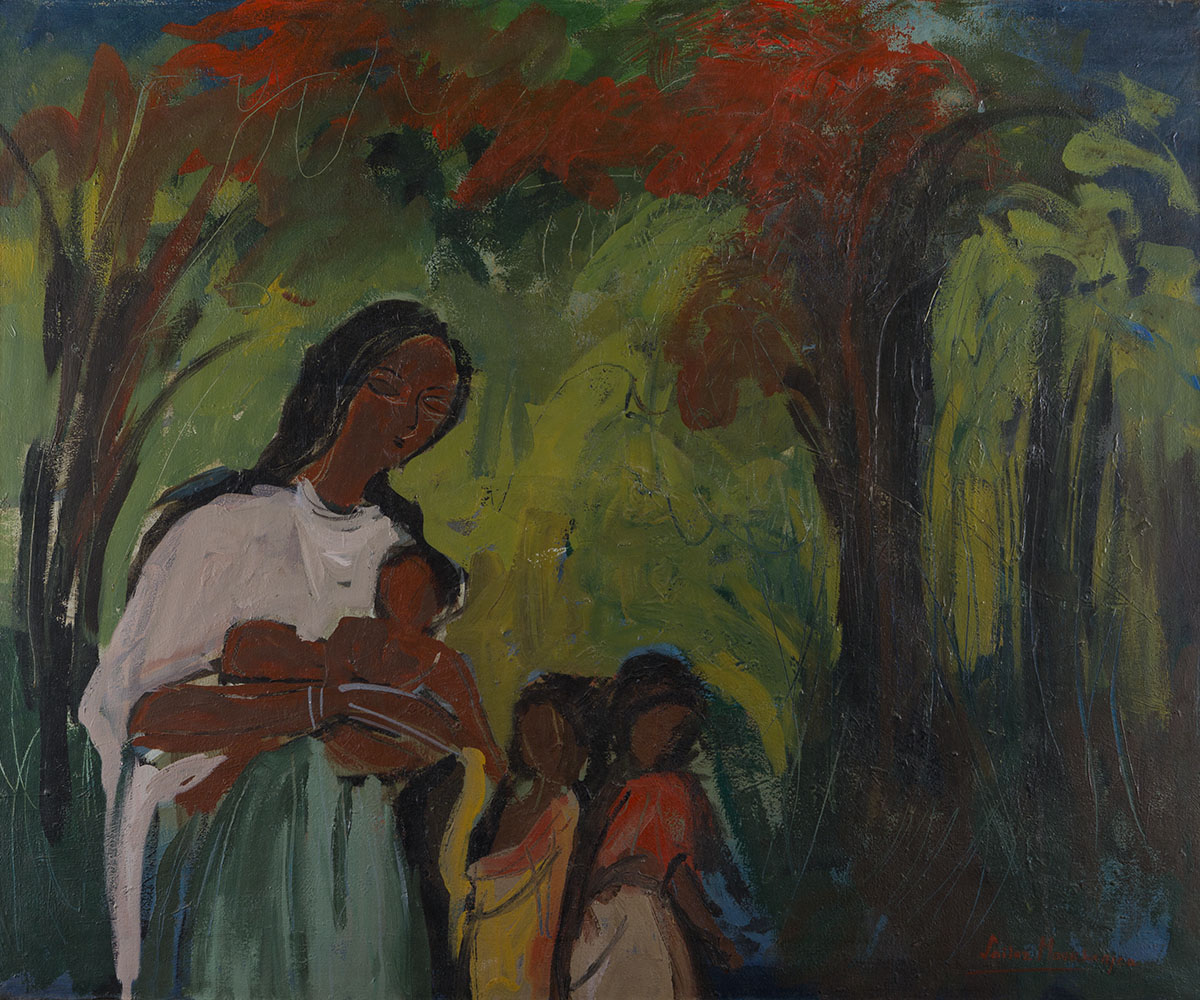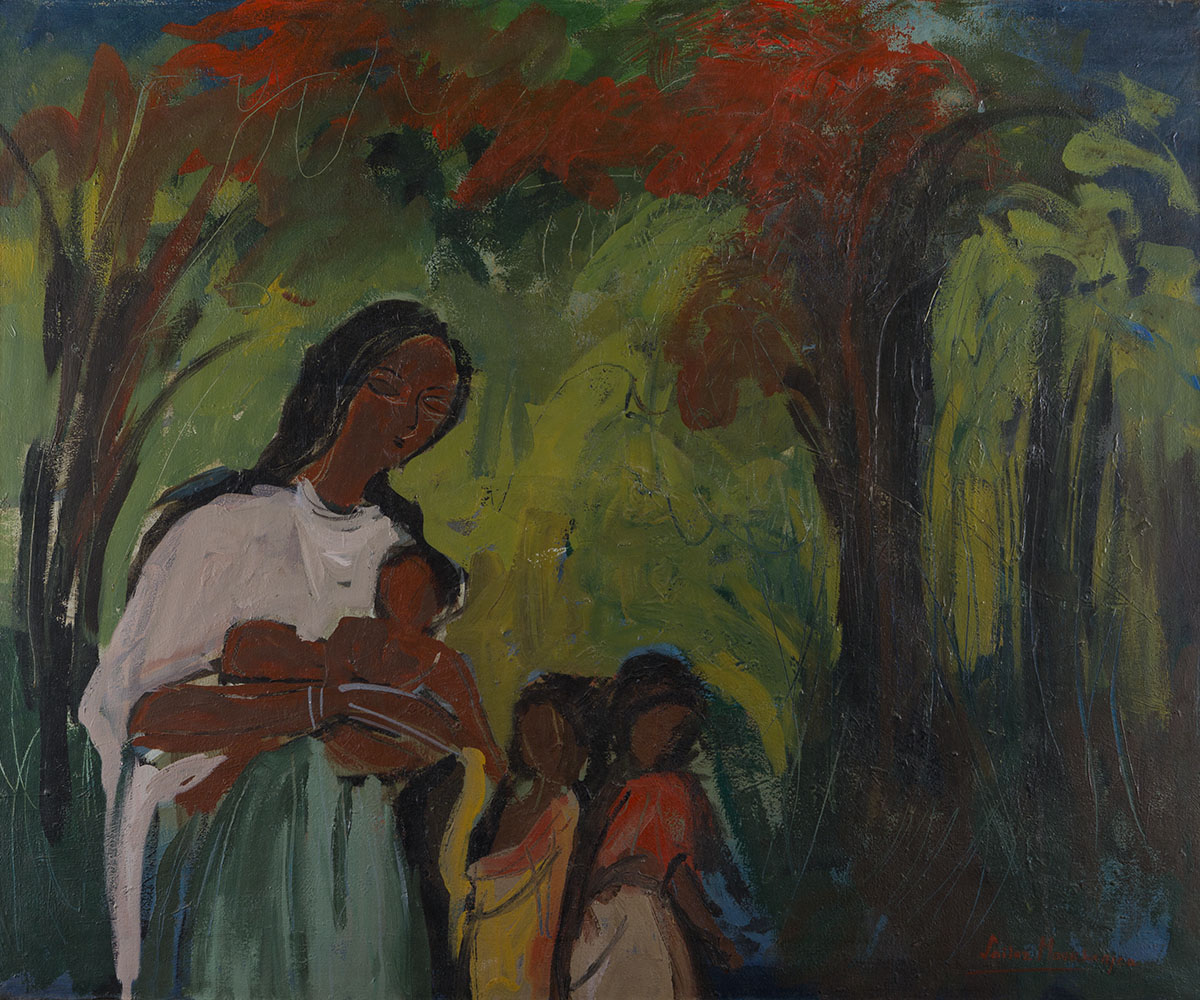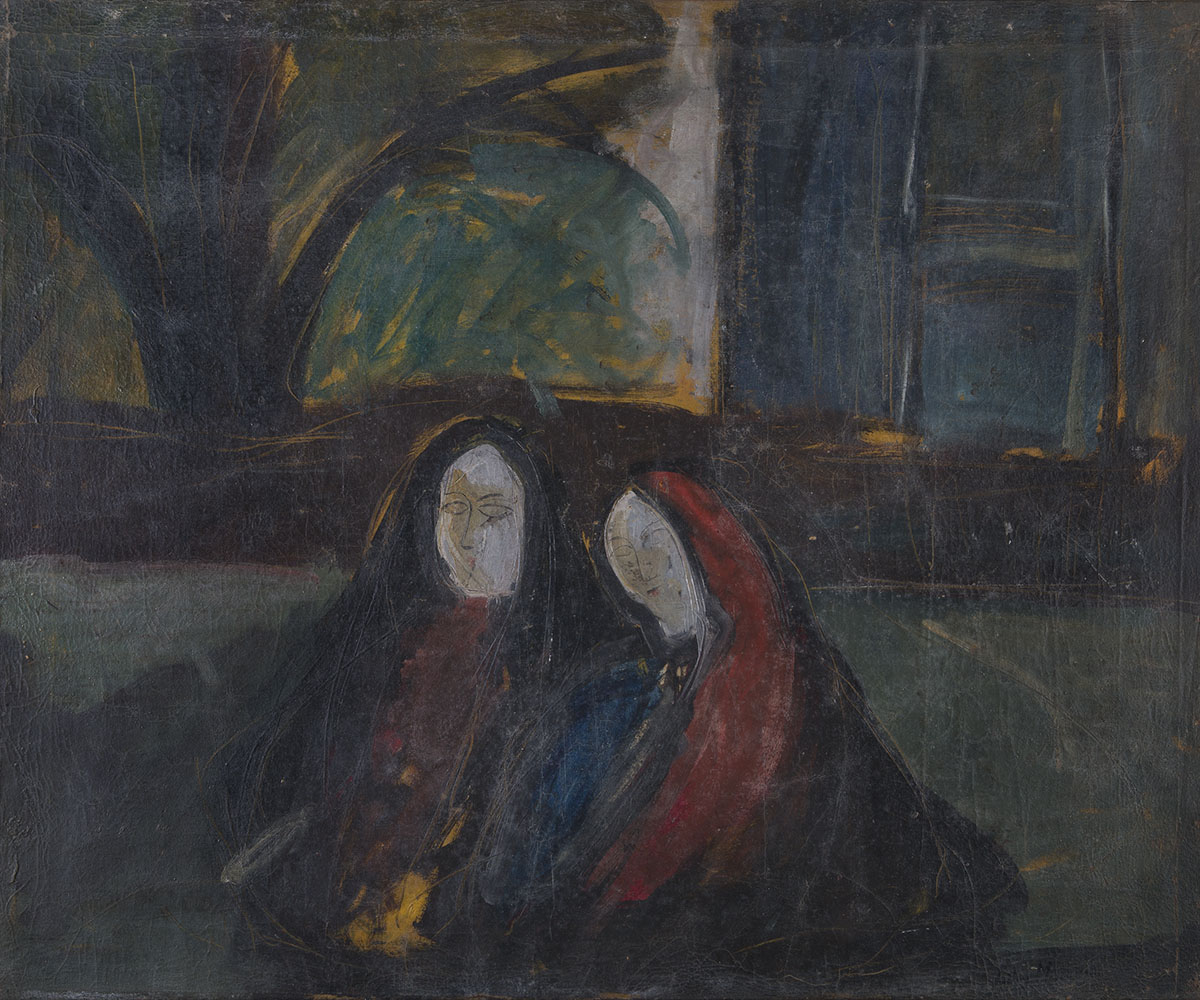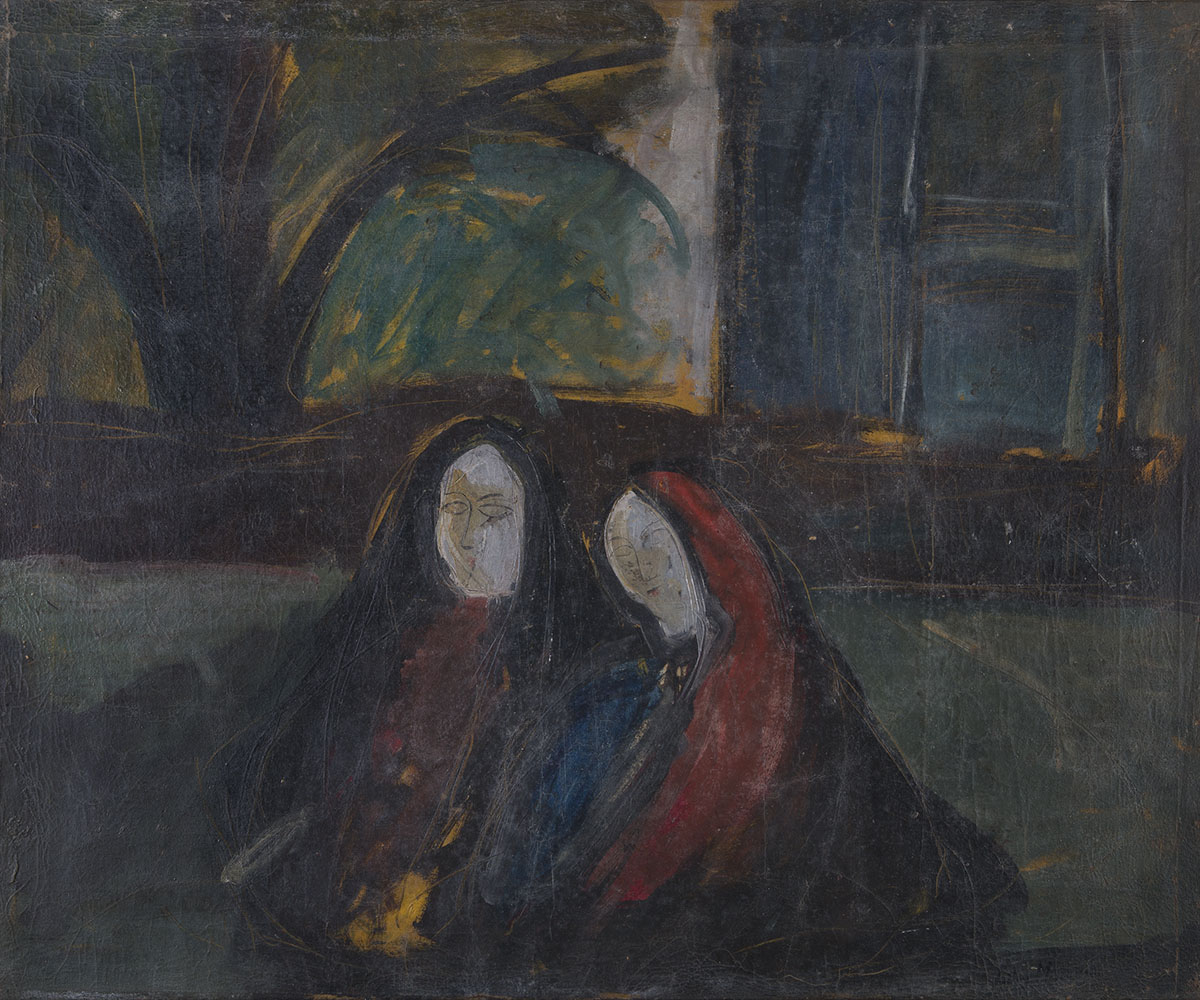 He frequently depicted landscapes, rural life and women. His early works, such as Dutch Girl (1937) and Buffaloes (1948), featured clearly delineated forms, usually rendered in silhouette, and simple motifs in a limited palette with sharp contrasts. In later works, Mookherjea's treatment of flat lines, space and colour in landscapes and portraits reflects the influence of Parisian Modernist styles of painting, especially of artists such as Henri Matisse and Amadeo Modigliani. These influences grew more pronounced in his Expressionistic mature phase (c. 1949–59), during which he became more experimental in his use of colour as well as more spontaneous and fluid in his brushstrokes, producing works such as Vendors (1950) and Village Family (1956), which were often compared with the works of Amrita Sher-Gil for their Modernist treatment of Indian themes. In the later phase of his practice, his paintings began to take a turn towards the abstract, such as River (1960) and Forest (1960), where the subject was subordinated to picture qualities, such as colour, movement and texture, which Mookherjea achieved using broad and thick brushstrokes and scratching and scribbling on the surface.
His works have been widely exhibited, including at the UNESCO World Art Heritage Exhibition, Paris (1946); Salon de Mai (1951), Paris; the Academy of Fine Arts, Calcutta (1961); Kunika-Chemould, Delhi (1962); Lalit Kala Akademi, New Delhi (2008); and Dhoomimal Art Gallery, New Delhi (2017). His work is in the collections of the Academy of Fine Arts, Kolkata; the Jehangir Nicholson Gallery, Mumbai; and the National Gallery of Modern Art, New Delhi, as well as in several private collections.
Mookherjea died in 1960 in New Delhi.
Bibliography
Our website is currently undergoing maintenance and re-design, due to which we have had to take down some of our bibliographies. While these will be re-published shortly, you can request references for specific articles by writing to hellomapacademy@map-india.org.