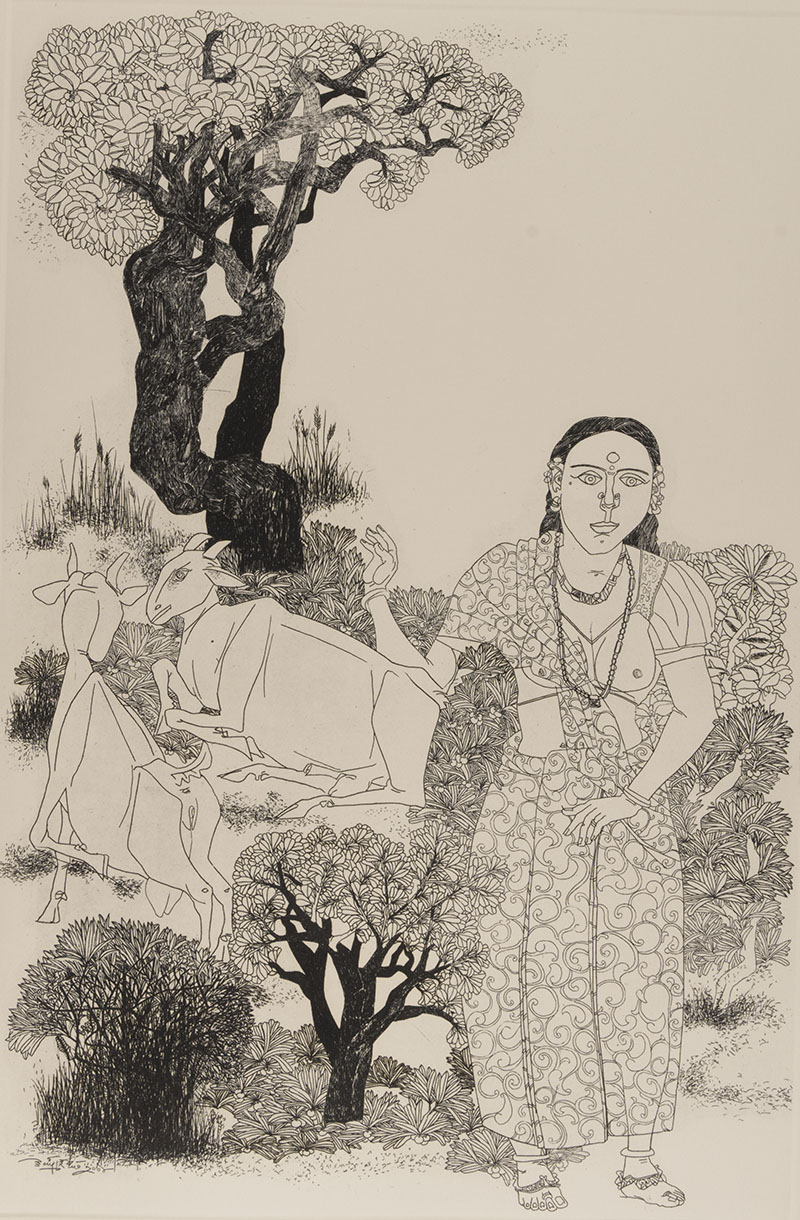 Untitled; Laxma Goud; c. 2004; Etching on paper; 49.6 x 33 cm; Museum of Art & Photography (MAP), Bengaluru
A modernist painter and printmaker, Kalal Laxma Goud is known for his rustic figurative sketches, paintings and prints that depict rural life, eroticism and landscape.
Goud was born in Medak, Andhra Pradesh (in present-day Telangana). After receiving a diploma in drawing and painting from the Government School of Art and Architecture, Hyderabad in 1963, he began studying at the Faculty of Fine Arts, Maharaja Sayajirao University (MSU), Baroda (now Vadodara), where he was mentored by KG Subramanyan, who taught him mural painting and printmaking. Subramanyan was also instrumental in introducing Goud to with collector Jagdish Mittal, allowing him to study a rich collection of traditional drawings. Goud also assisted Subramanyan and Gyarsilal Varma with various outdoor mural design projects, including the facade of the Department of Painting, MSU, and Gandhi Darshan, Rajghat, Delhi.
Drawn towards the works of FN Souza and MF Husain, Goud began exploring his adolescence in the village through his naturalistic compositions depicting beasts, women, birds and foliage and reflecting his experiences with rural folklore, sexuality and urban surroundings. The goat is a recurring subject and ties his work back to his childhood memory of home and the herd of goats and buffaloes bred by his family.
Goud experimented with a variety of mediums such as charcoal, watercolours, pastels, gouache, oil paints, crow quill pen and ink, textile, glass, etching, serigraph, clay, terracotta and bronze. Goud began working in intaglio, his medium of choice, soon after leaving Vadodara. Owing to his delicate handling of the medium, Goud was considered among the most proficient printmakers in Hyderabad in the 1960s.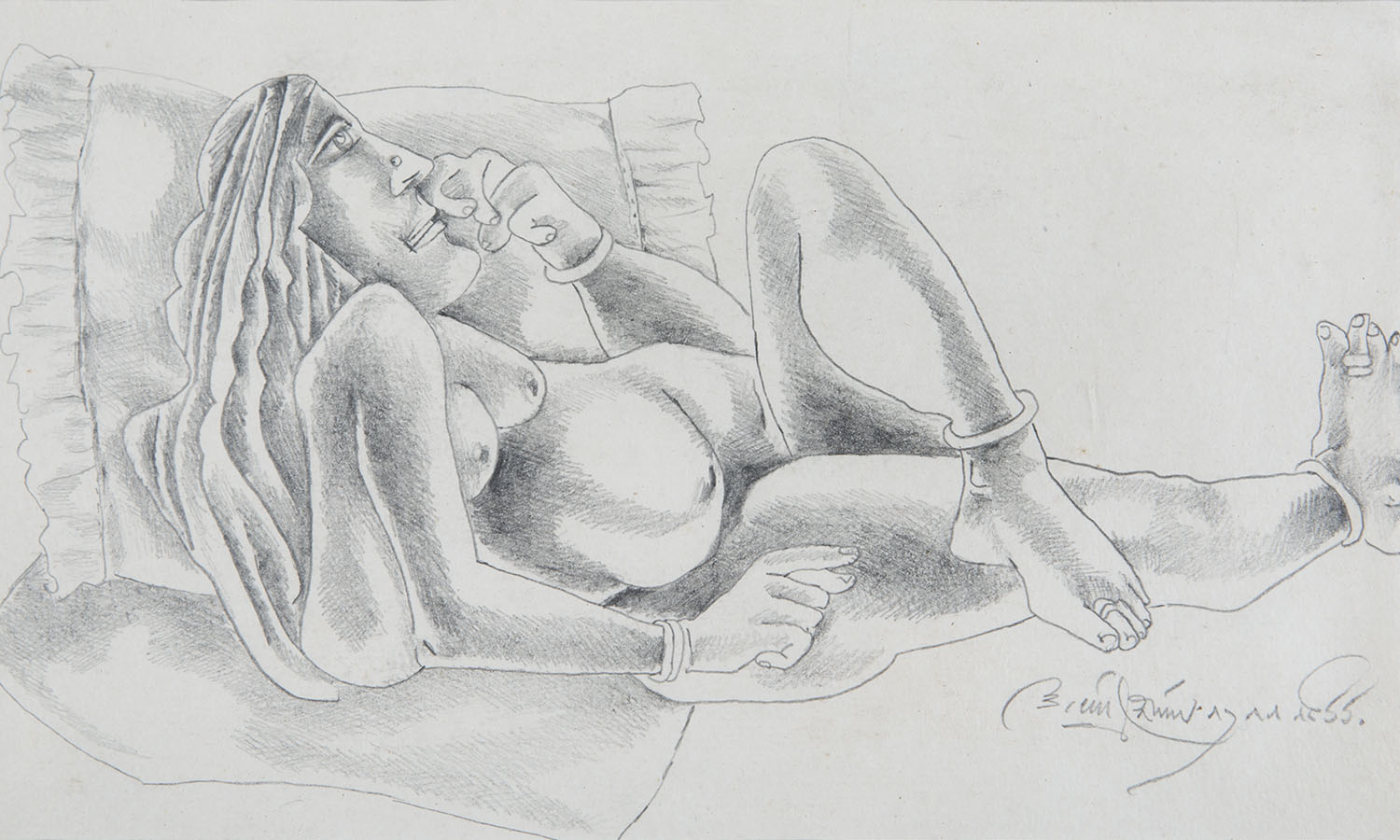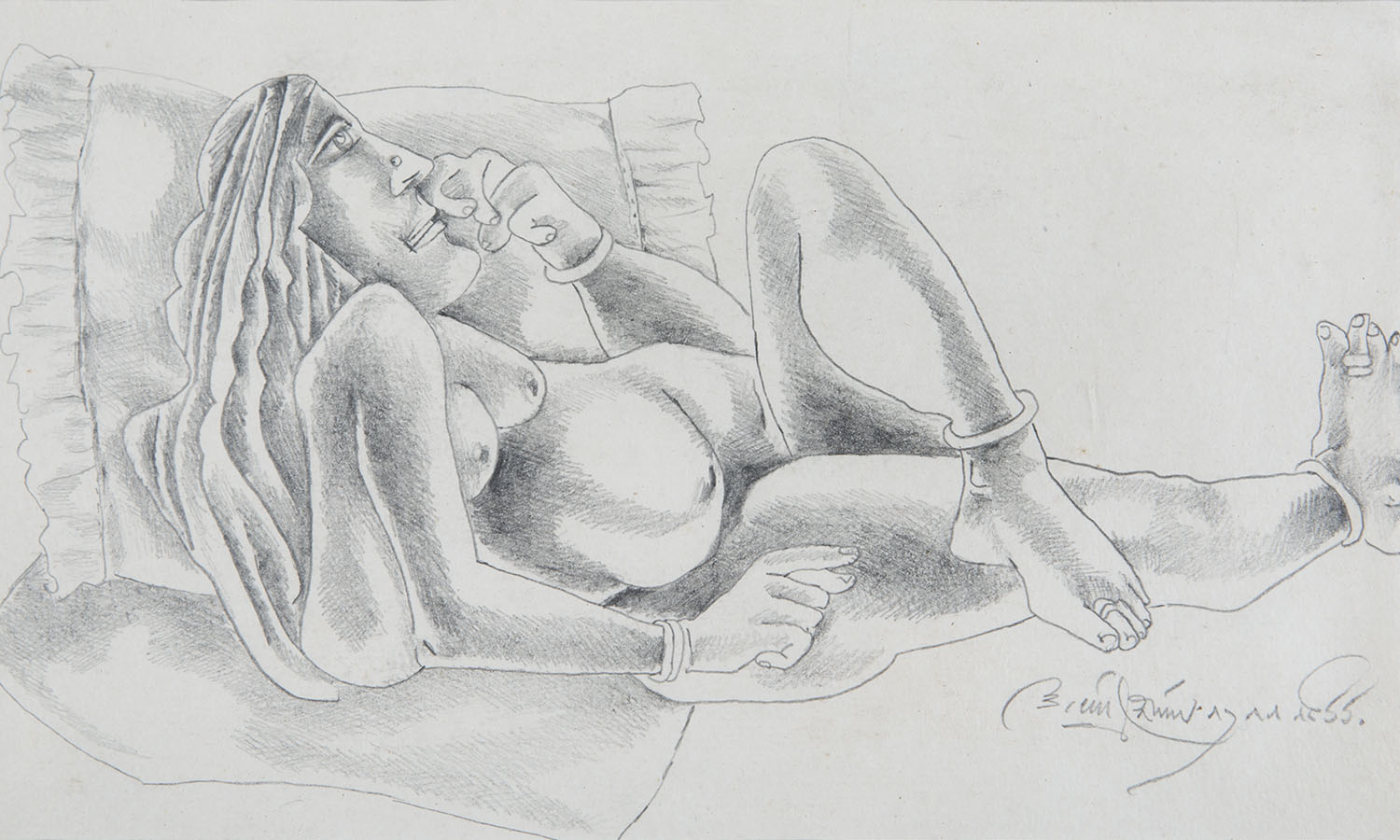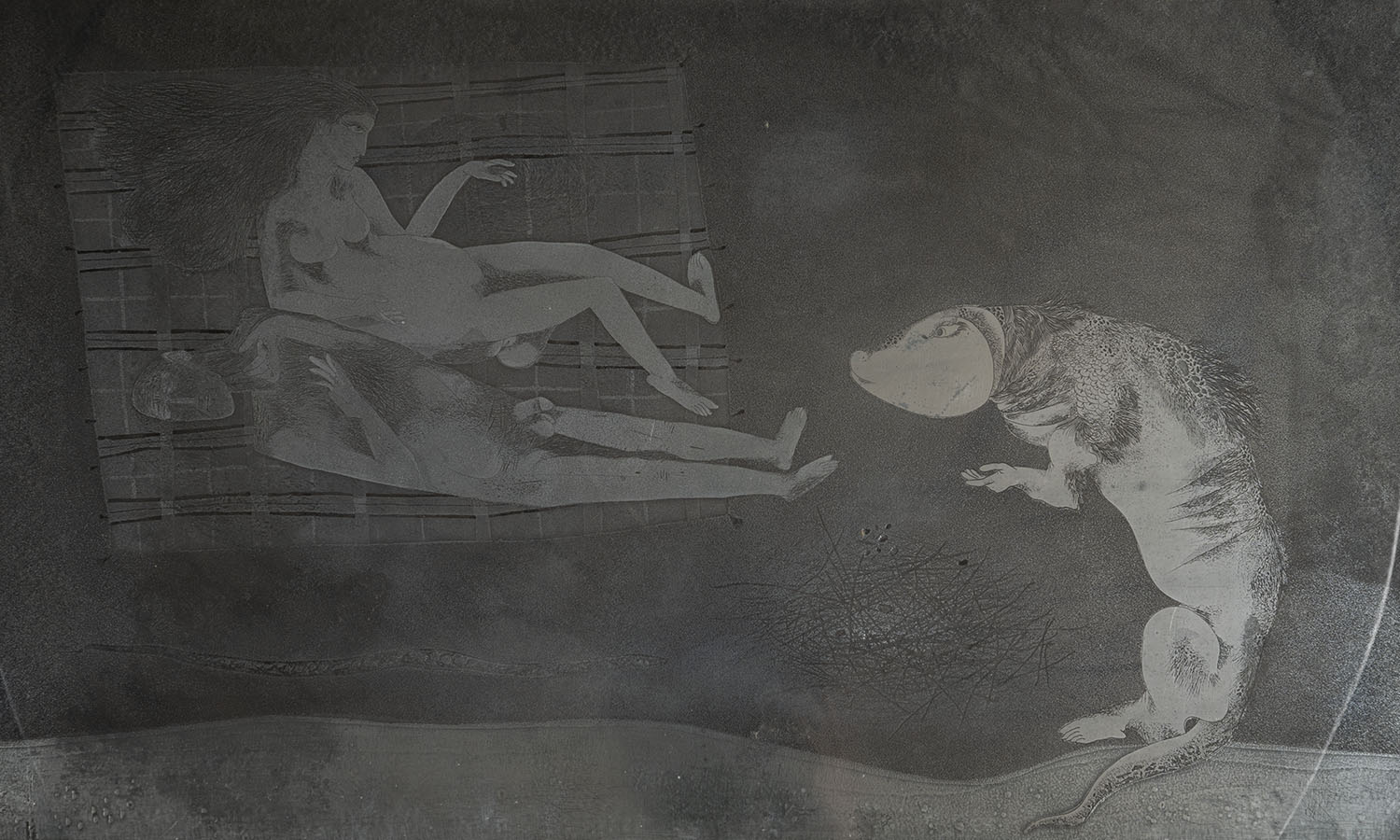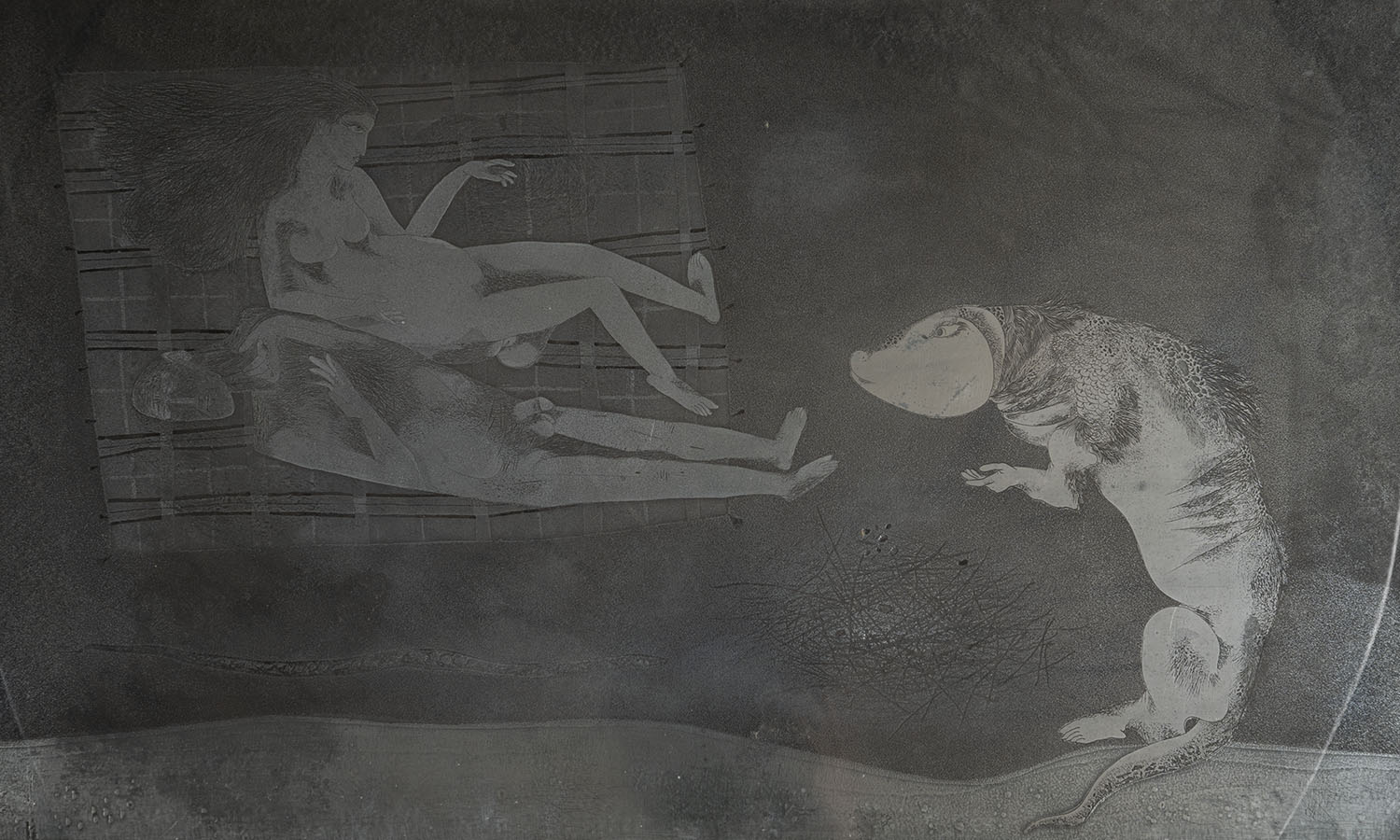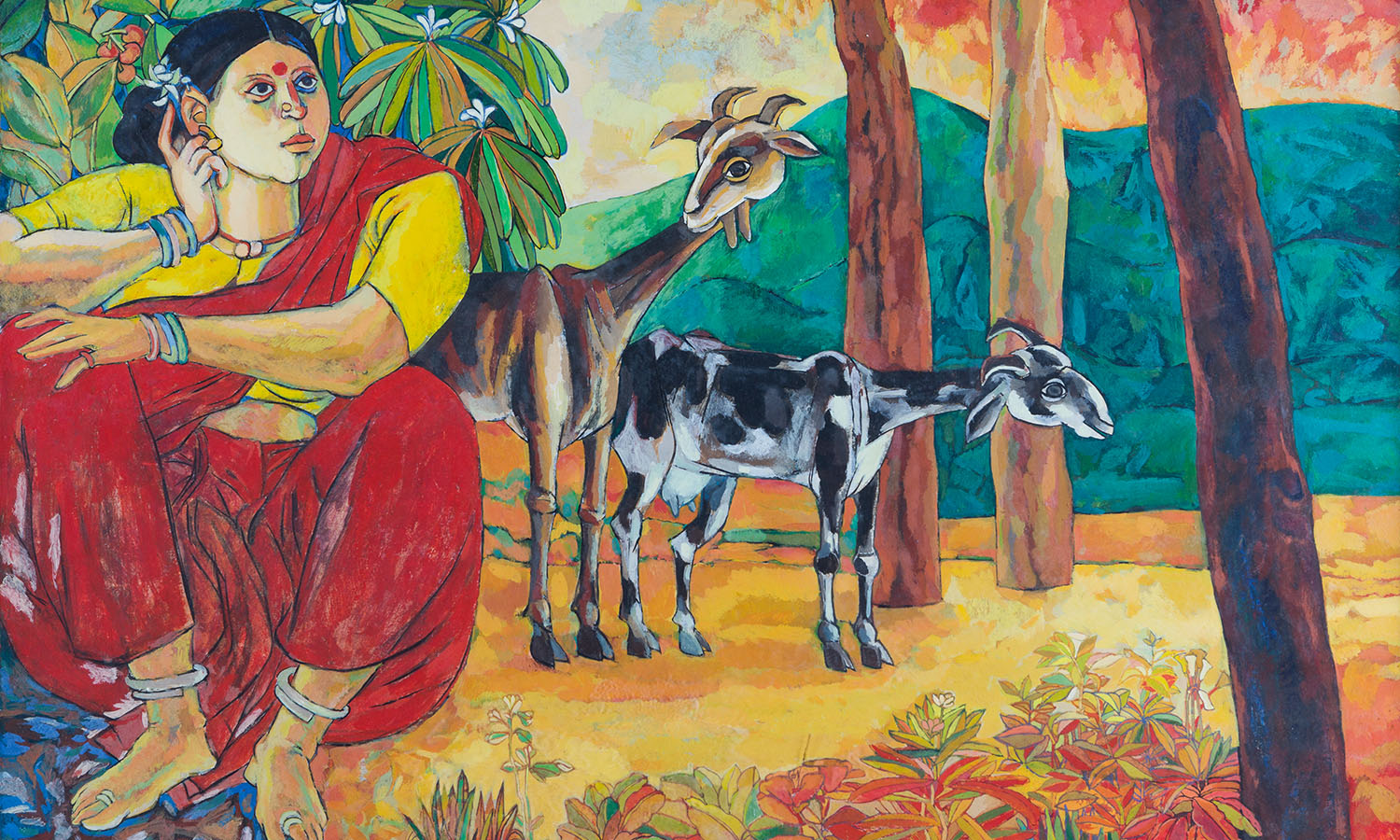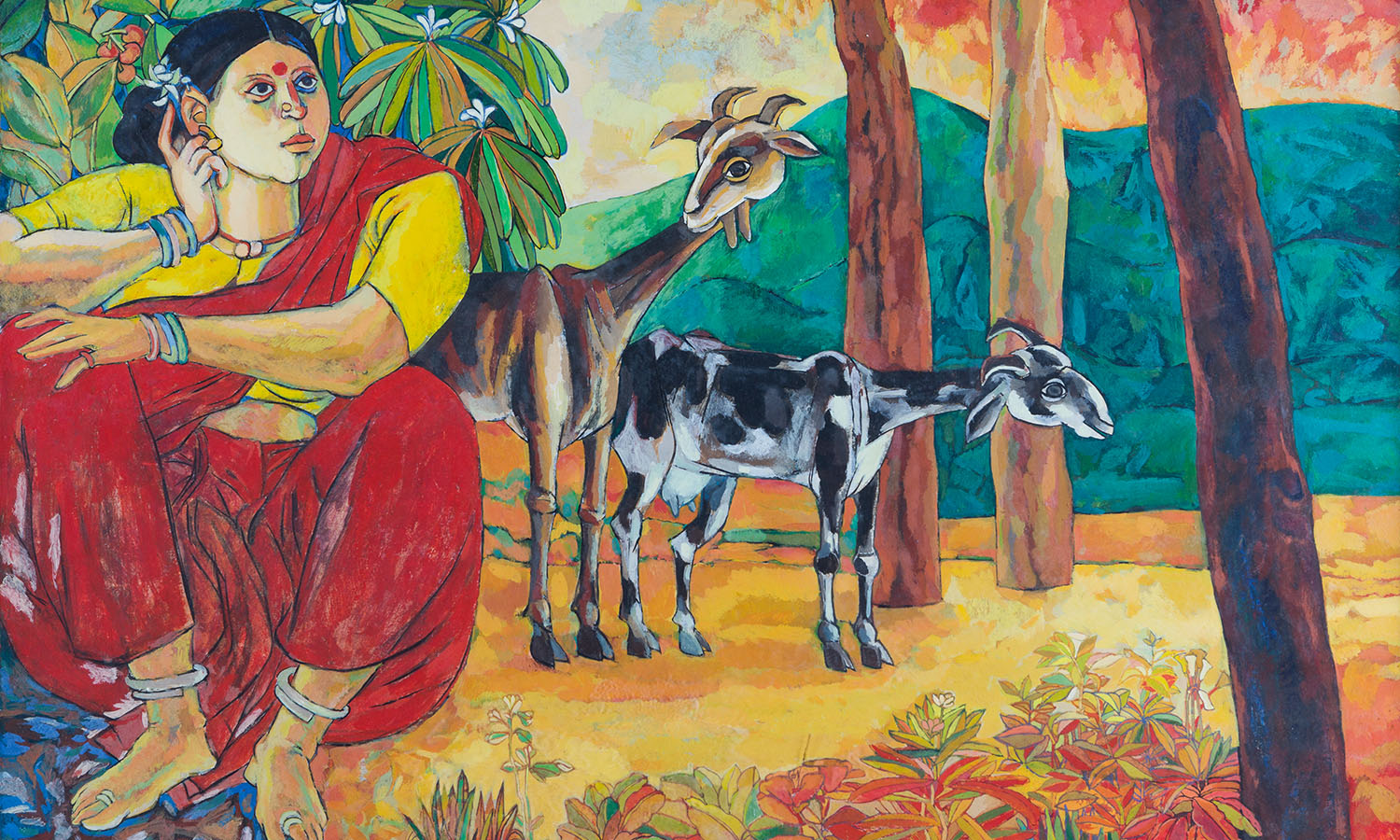 He has also been a teacher and head of the Sarojini Naidu School of Performing Art, Fine Art and Communication, University of Hyderabad. His works have been shown at Pundole Art Gallery, Mumbai (2006); Guild Art Gallery, Mumbai (2006); Aicon Gallery, New York (2007, 2010); Art Alive Gallery, New Delhi (2012); Apparao Galleries, Chennai (2014); and Gallery Sumukha, Bengaluru (2016). He received the Gagan Abani Puraskar, Visva Bharati University, Shantiniketan (2006); the Telangana State Award (2015); and the Padma Shri (2016) for his contribution to art.
At the time of writing, Goud lives and works in Hyderabad.
Bibliography
Our website is currently undergoing maintenance and re-design, due to which we have had to take down some of our bibliographies. While these will be re-published shortly, you can request references for specific articles by writing to hellomapacademy@map-india.org.