ARTICLE
Sudhir Patwardhan
(b. 1949)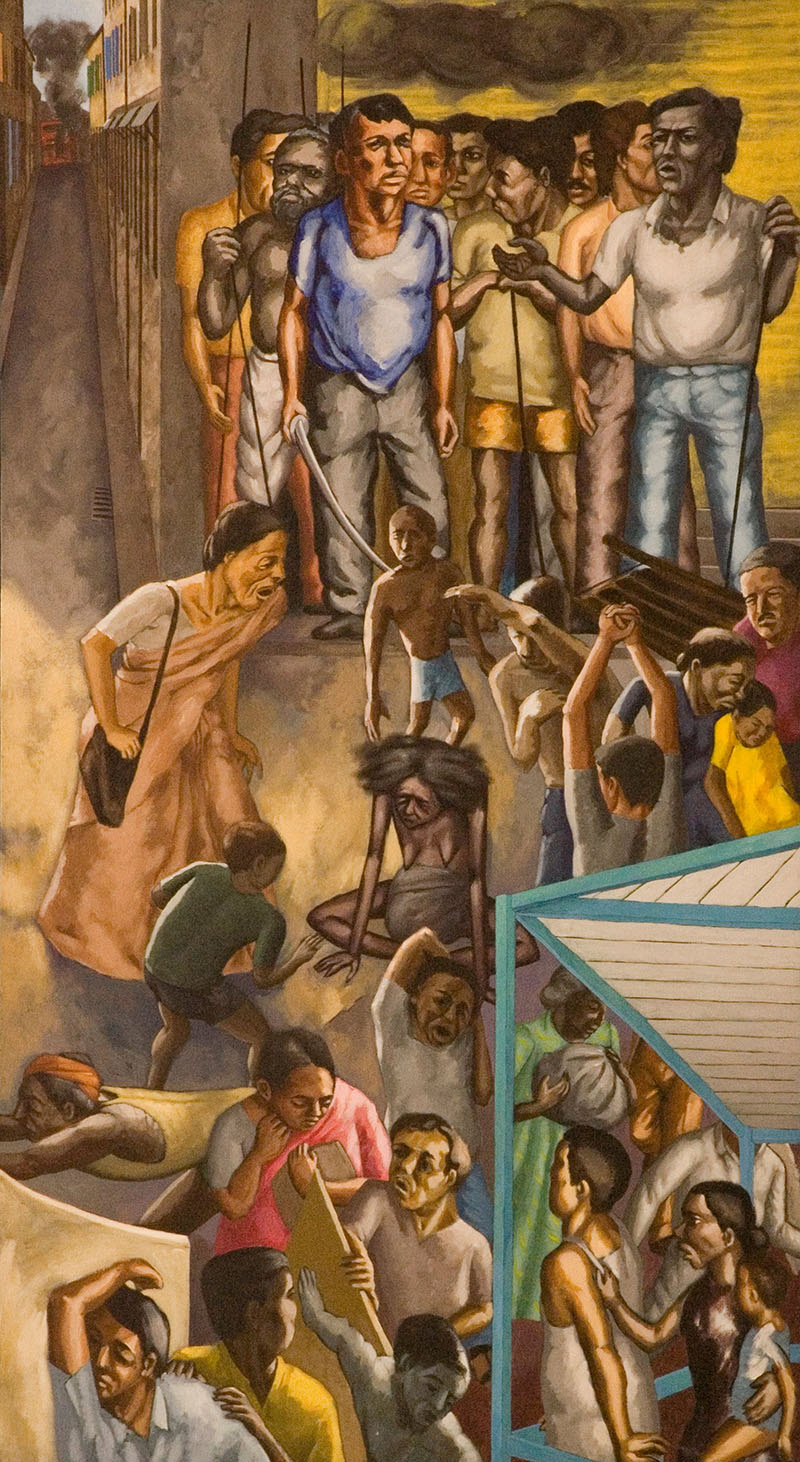 The Riot; Sudhir Patwardhan; c. 1997–1998; Acrylic on canvas; 1520 x 840 cm; National Gallery of Modern Art, Google Arts and Culture
Recognised as one of India's first Postmodern artists, Sudhir Patwardhan is known for his cityscapes and portrayals of the working classes in the metropolis of Mumbai. In a career spanning more than fifty years, much of his oeuvre is defined by his enduring commitment to Marxism and the workers' movements of the 1980s. His paintings are concerned with changing urban environments, civic strife and the human body engaged in physical labour; chronicling the lived experiences of working-class individuals in various quarters of the city, particularly the suburbs and shanty towns. With drawings and paintings rendered primarily in oils, acrylics, pastels and charcoal in the Realist representational mode, his compositions are, nevertheless, often spatially or optically complex and Expressionistic. 
Born in Pune, Patwardhan was deeply committed to social equity and justice from an early age. After graduating from the Armed Forces Medical College, Pune in 1972, Patwardhan moved to Bombay (now Mumbai) to work as a radiologist. He started painting in the early 1970s, also becoming a contributor to the Marathi Leftist magazine Magova during this period. A self-taught artist, he conducted his art practice alongside his medical career until 2005, when he finally retired from the latter to devote himself fully to painting.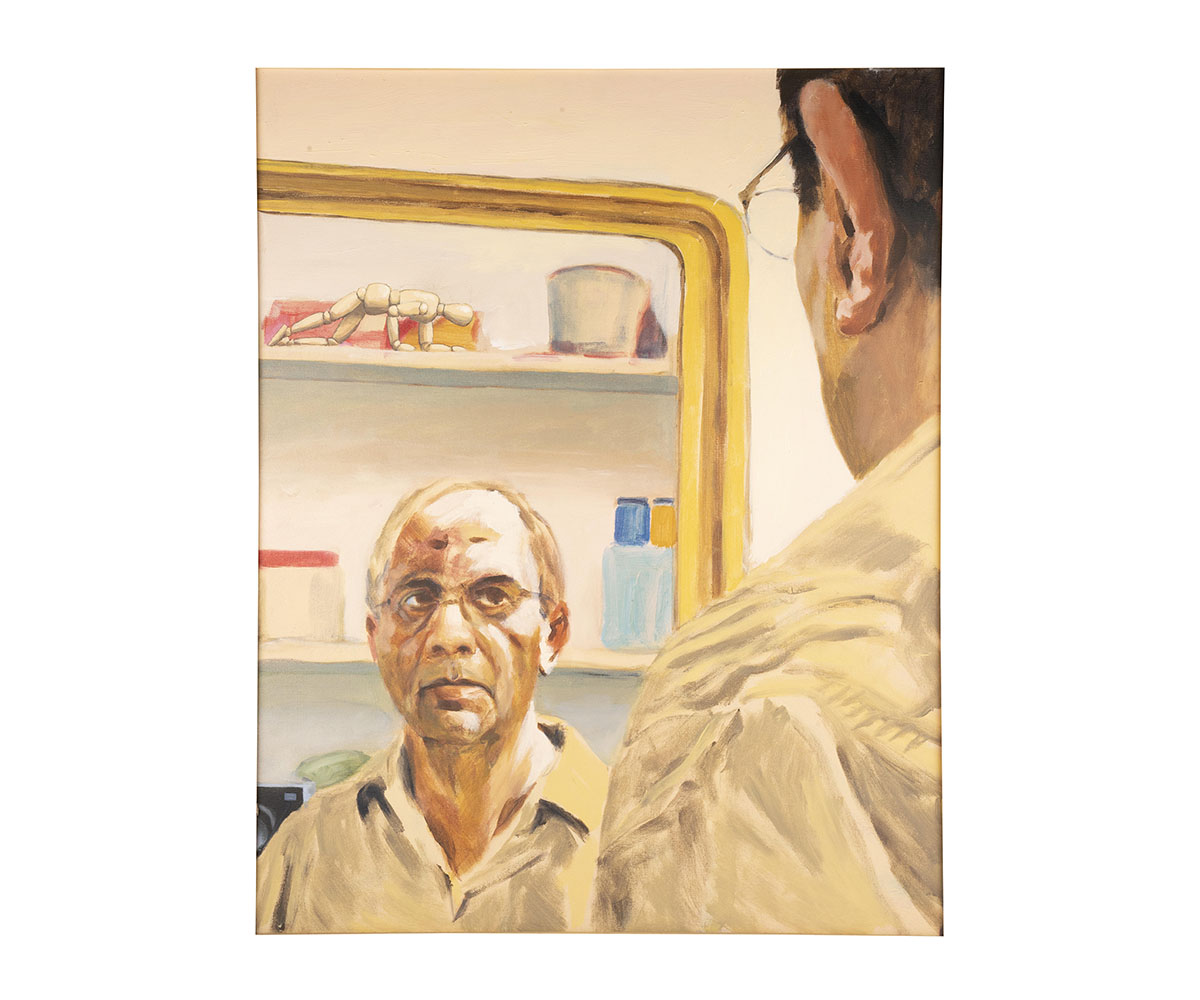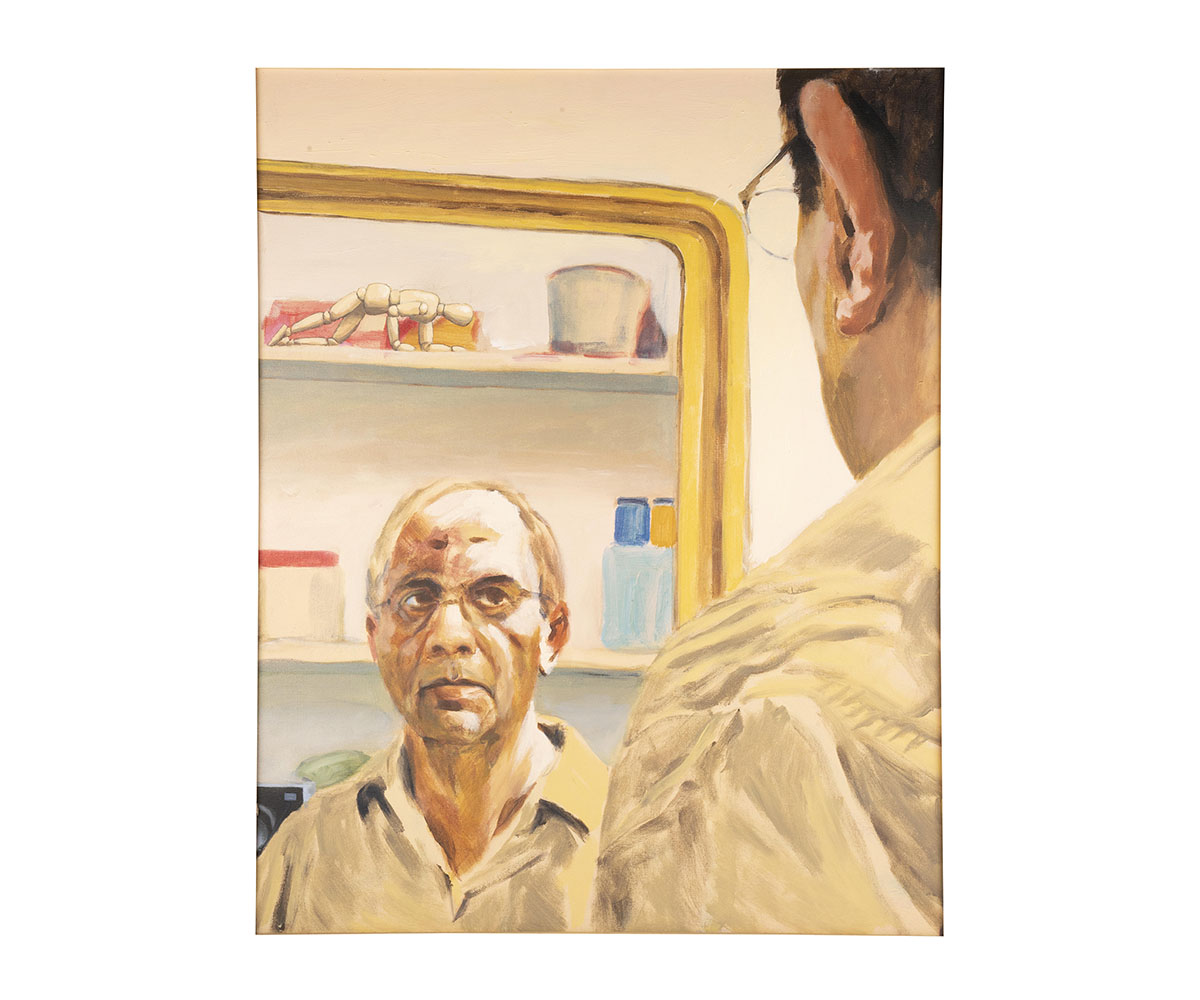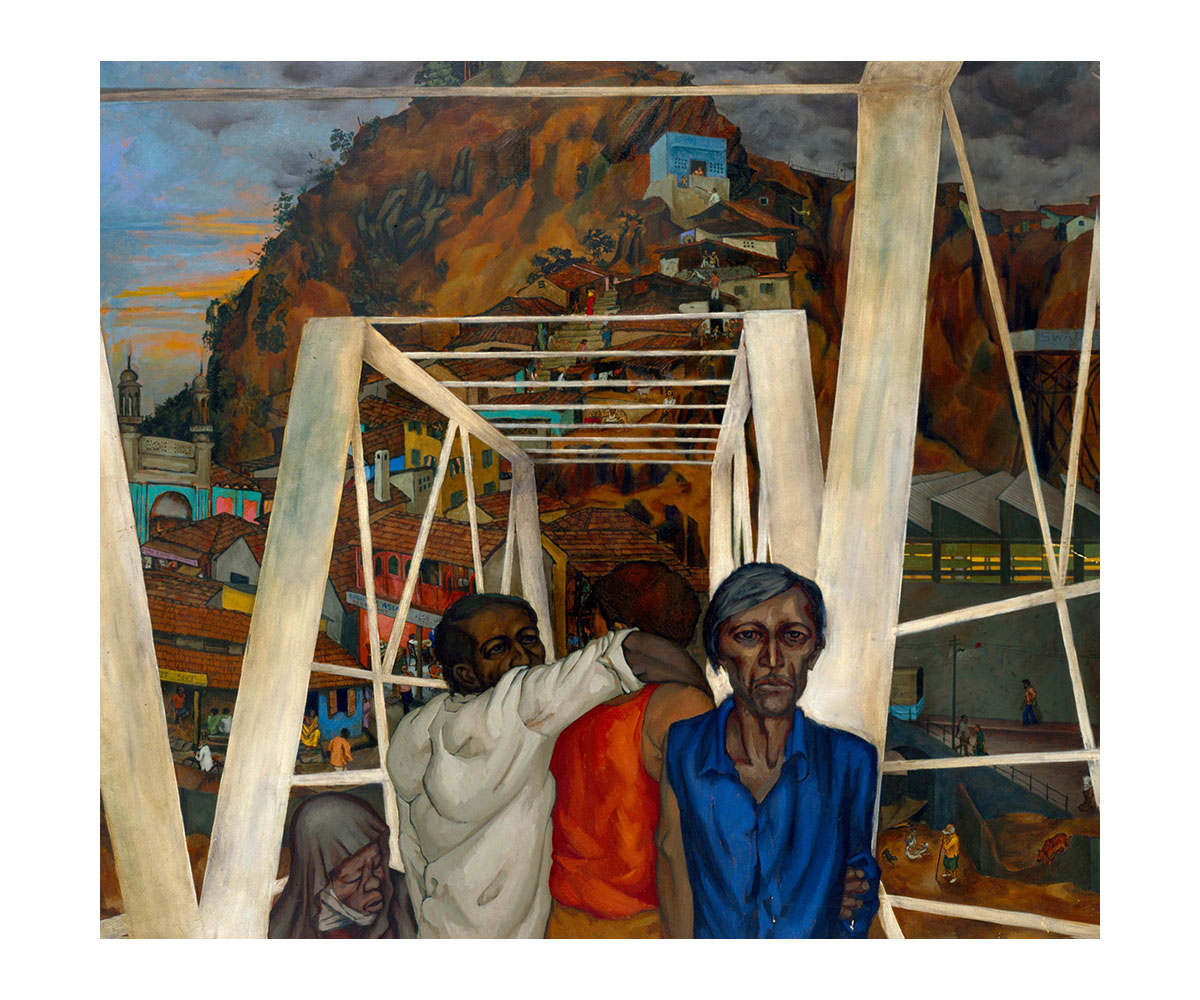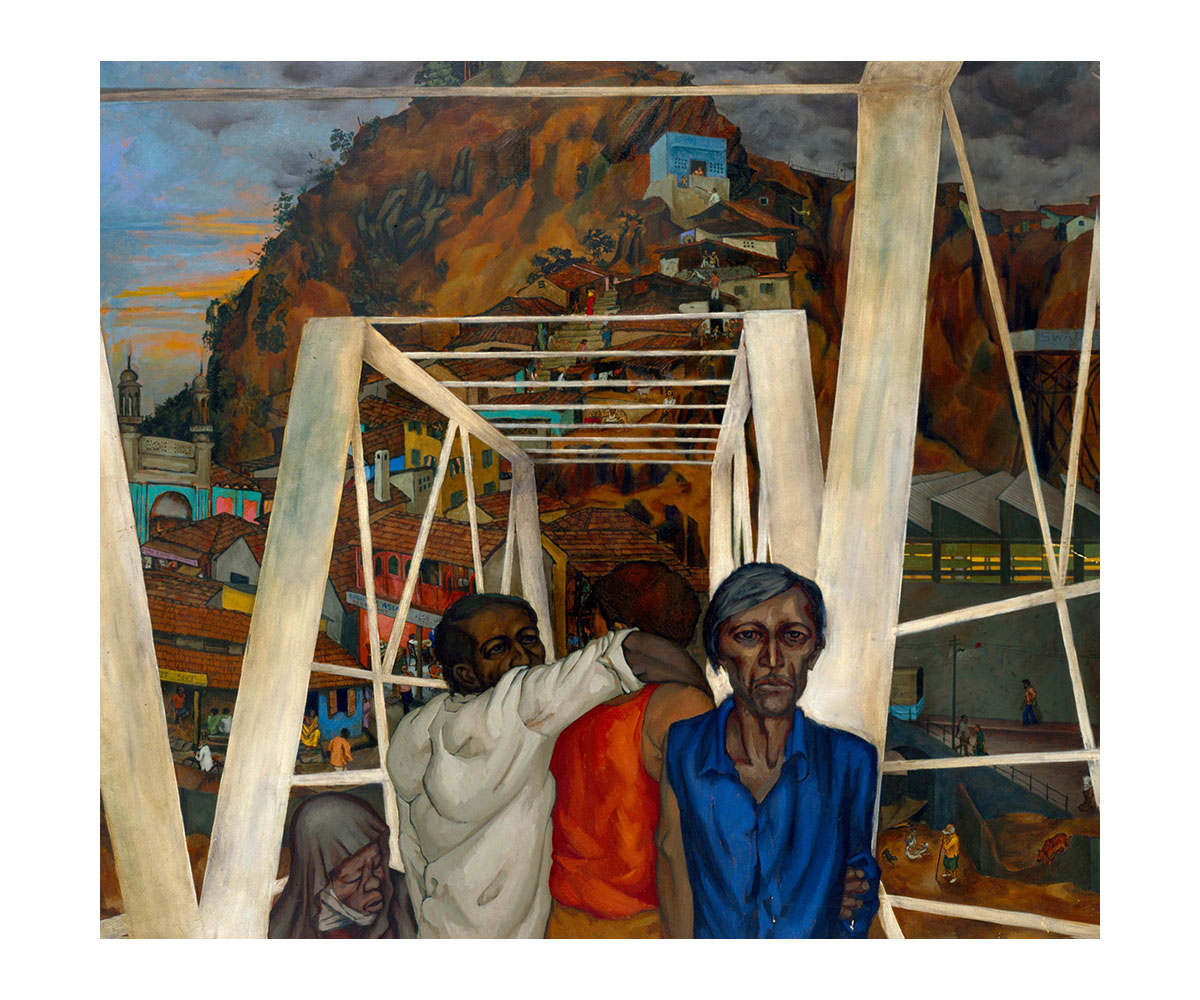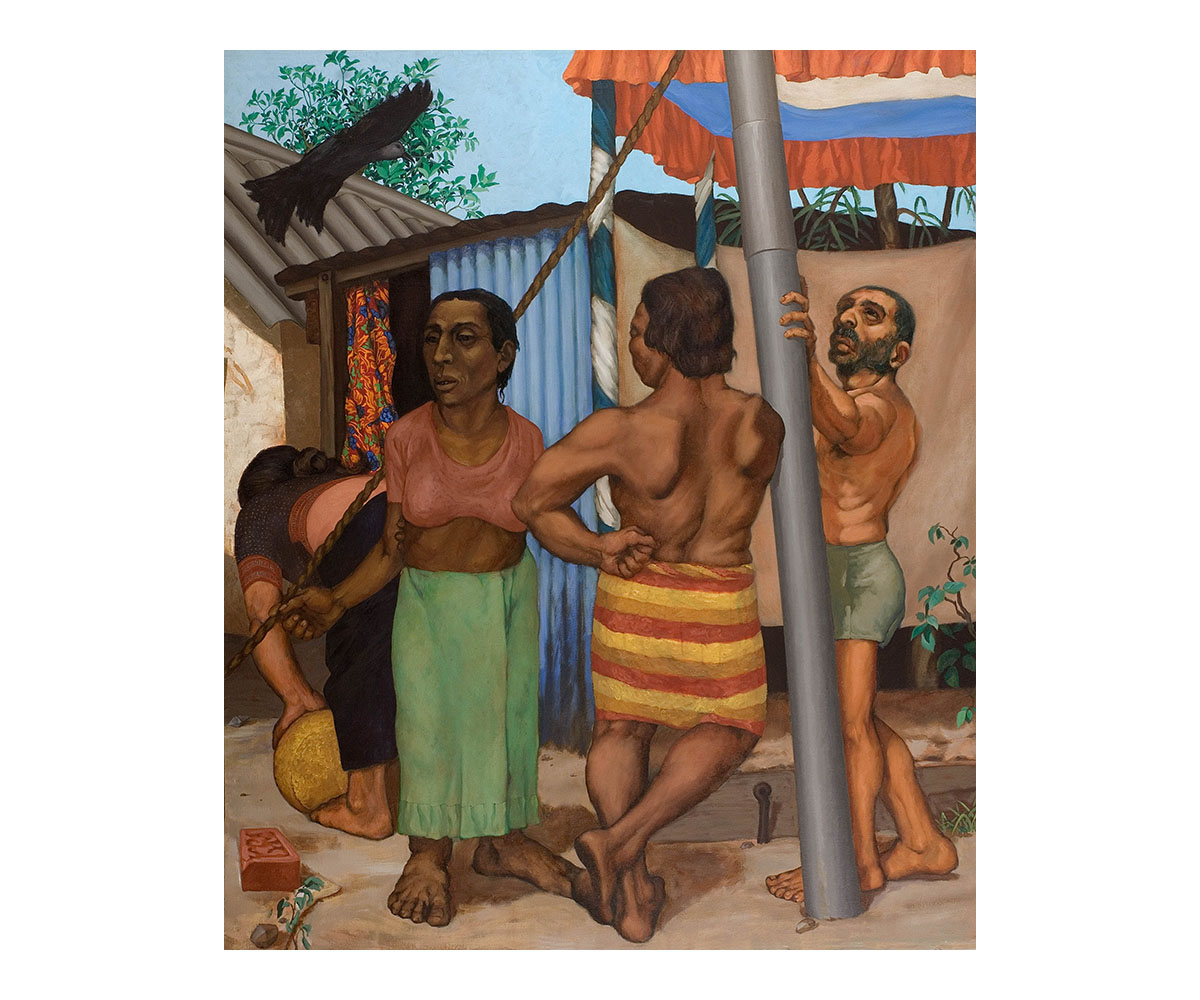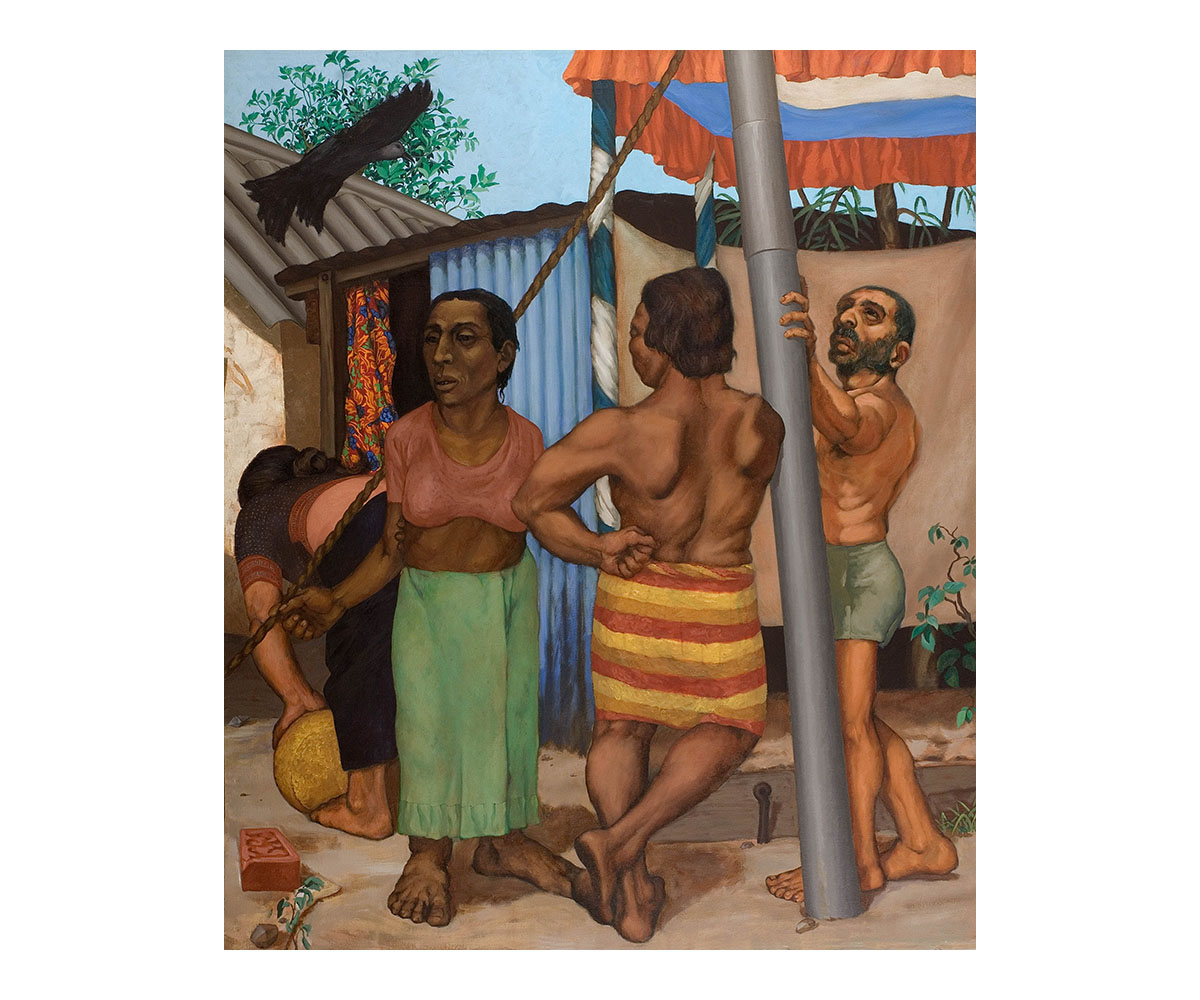 Early in his career Patwardhan became influenced by the French Expressionist painter Paul Cezanne, and Fernand Leger, the French stalwart of pop art known for his proletariat subjects and for modifying Cubism into a more populist and figurative style. While their stylistic influences are evident in his work, Patwardhan's oeuvre also shares the narrative, figurative and allegorical concerns of contemporaries such as Gieve Patel, as well as Gulammohammed Sheikh and Bhupen Khakhar of the Baroda School, with whom he remained closely associated since the 1970s. In 1981, along with Khakhar, Sheikh, Jogen Chowdhury, Nalini Malani and Vivan Sundaram, Patwardhan participated in the landmark exhibition Places for People, which is said to have marked the transition from Modernist to Postmodernist art in India. 
Most of Patwardhan's paintings are populated by markers and experiences of Mumbai's city life — from crowded buses and snack stalls to the bylanes of old neighbourhoods. Irani Restaurant (1977) references the ways in which the city's various migrant communities have indelibly changed its economy and social fabric, while alluding to the artist's own frequent visits to such cafes in the Kala Ghoda art district of the city. Works such as Night Bite recall the bustle of street food stalls, while Train (1980) and People on a Bridge (1996) depict the daily movement of the city's residents; it is offset by the stillness of a pensive shopkeeper in the first, a waiting figure foregrounded in the second, and a distant, solitary figure strategically placed in the background of the third. 
Patwardhan painted Street Play in 1981, foreshadowing the Great Bombay Textile Strike of the following year, which eventually led to the closure of the Girangaon mills. A seminal work of political allegory, the painting presents a turbulent scene that brings together settings from different parts of Mumbai using the visual devices of a pillar and a glass store-front, which also serve to divide the frame into three panels. One panel shows a stream of downcast workers emerging from a textile mill, while a street theatre performance showing violence occupies the other two, one half of it seen reflected in the glass. A large black car moves across the frame and a public train is seen in the reflected panel. With a large cross faintly visible in the darkness behind them, a group of bystanders in the background watches the performance from behind a barricade, while the foreground features the figure of the artist — positioned as the viewer of the entire scene. In another landmark painting, Accident on May Day (1981), Patwardhan paints an elegiac portrait of an accident victim being carried out of a train on a stretcher, amidst a crowded railway station milling with apathetic commuters and a bleak figure holding a red flag. Riot (1998), which captures two working-class groups at the precipice of communal violence, serves as a reminder of the riots that had paralysed Mumbai only a few years before. 
In addition to the city's political conflict, Patwardhan's paintings also present its economic inequalities and its transformation in sharp relief. Works such as Lower Parel (2001) and the Bylanes Saga diptych (2007) show parts of the city that combine Mumbai's older architecture and dingy lanes with its new developments. Patwardhan presents the absurdity of this contrast in The Emergent (2012), in which a skyscraper entirely faced in glass rises up from amidst the roofs of a dense shanty town. He reflects on the fragmented realities of those who live in this rapidly changing city in the large work Mumbai Proverbs (2014), commissioned by the industrialist Anand Mahindra. Much of his work from this period deals with the isolation and alienation felt in the city today, with a reexamination of the city as his central theme. His recent work, featured in exhibitions such as Family Fiction (2011) and Sceptres (2017), also takes an increasingly introspective view of personal and social experiences, through a vast body of portraits and self-portraits as well as interior scenes.  
Patwardhan's work has been exhibited at galleries and institutions both in India and internationally, and is housed in the permanent collections of the National Gallery of Modern Art (NGMA) in New Delhi and Mumbai; Lalit Kala Akademi, New Delhi; Bharat Bhavan, Bhopal; Kiran Nadar Museum of Art; Jehangir Nicholson Collection; and the Herwitz Family Collection, USA, among others. He has also curated two exhibitions of contemporary Indian art — Vistarni Kshitije/Expanding Horizons (2008–09), shown at several locations across Maharashtra, and a collection of drawings by ten artists, which was displayed at The Guild Art Gallery, Mumbai and Sudarshan Art Gallery, Pune.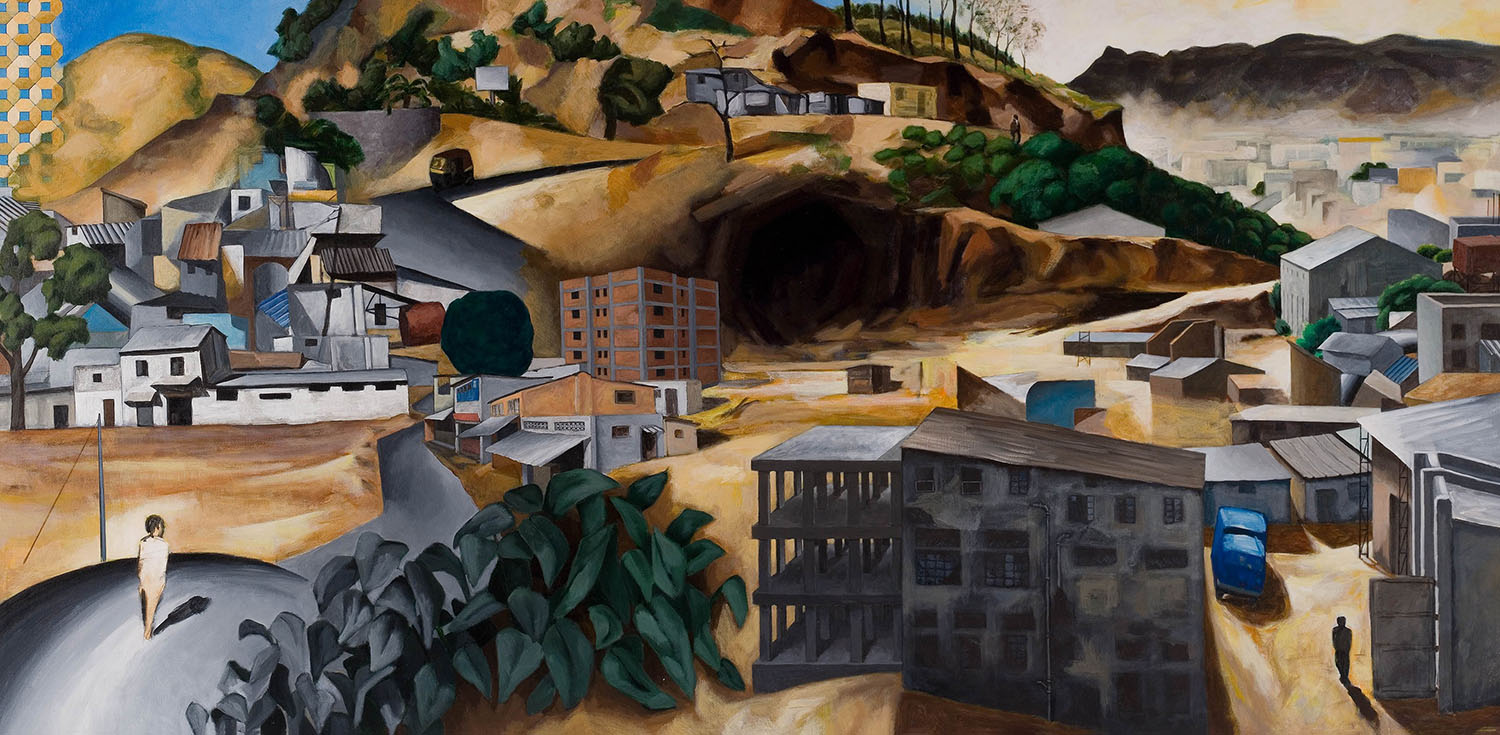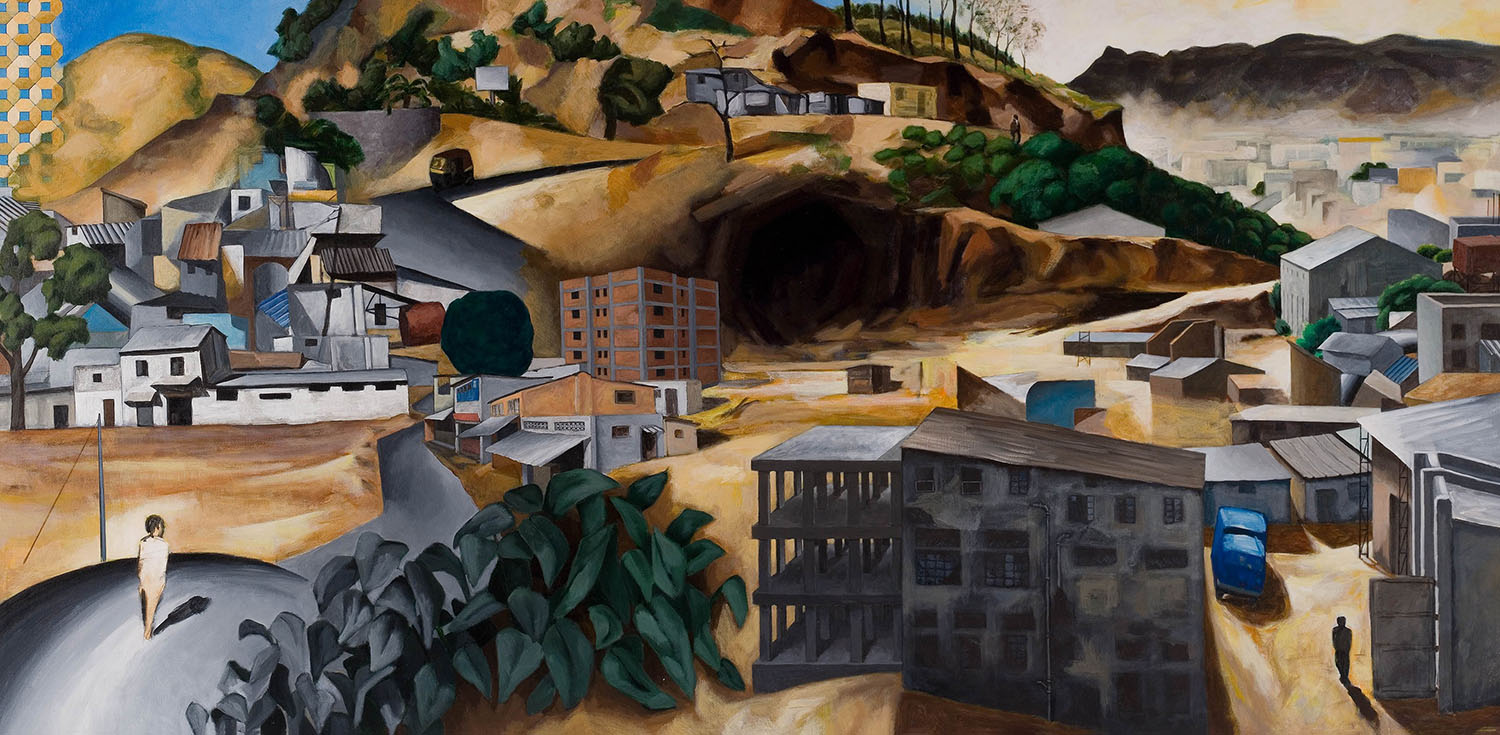 His life and work have been the subject of two monographs by the critic and theorist Ranjit Hoskote — The Complicit Observer (2004) and The Crafting of Reality: Sudhir Patwardhan's Drawings (2007). In 2020, NGMA Mumbai organised a retrospective of Patwardhan's work titled Walking Through Soul City, curated by Nancy Adajania. This led to the publication of a book of the same name in 2022, which is a substantive account of Patwardhan's artistic career as an artist. 
At the time of writing, Patwardhan lives and works in Thane, Mumbai. 
Bibliography
Adajania, Nancy. "The Art of Resistance: Sudhir Patwardhan's 'Street Play' Reflects the Diversity of Defiant Voices," Scroll.in, January 01, 2020. Accessed June 19, 2023. https://scroll.in/article/948273/the-art-of-resistance-sudhir-patwardhans-street-play-reflects-the-diversity-of-defiant-voices. 
Ayaz, Shaikh. "Sudhir Patwardhan: The People's Painter," OPEN, June 24, 2022. Accessed June 19, 2023. https://openthemagazine.com/art-culture/sudhir-patwardhan-the-peoples-painter/. 
The Guild. "Route Maps: Sudhir Patwardhan." Publications. Accessed June 30, 2021. http://www.guildindia.com/RouteMaps-SudhirPatwardhan.htm. 
Jehangir Nicholson Art Foundation. "Sudhir Patwardhan." Collection: Artist. Accessed June 30, 2021. https://jnaf.org/artist/sudhir-patwardhan-1949/. 
"Photos: Artist Sudhir Patwardhan's Mumbai." Hindustan Times, September 6, 2020.
https://www.hindustantimes.com/photos/ht-weekend/photos-artist-sudhir-s-patwardhan-s-mumbai/photo-302OfuLMFCtdY6USlu9BxK.html 
Vadehra Art Gallery. "Sudhir Patwardhan." Artists. Accessed June 30, 2021. https://www.vadehraart.com/sudhir-patwardhan-bio.